CS05 Robinia Basket Swing.
Full package includes delivery, installation and safety surfacing.
A Natural Playground equipment that is locally crafted at Creo's workshop. Our Robinia Basket Swing is an inclusive feature if used with our safety rubber surfacing. 
Children may play on it independently or in a group. 
This price is based on wood chip safety surfacing with edging, good access to the site, and installation on a level surface.
Rural areas may incur additional travel costs.
Turf and wet-poured rubber surfacing options are available at a further cost.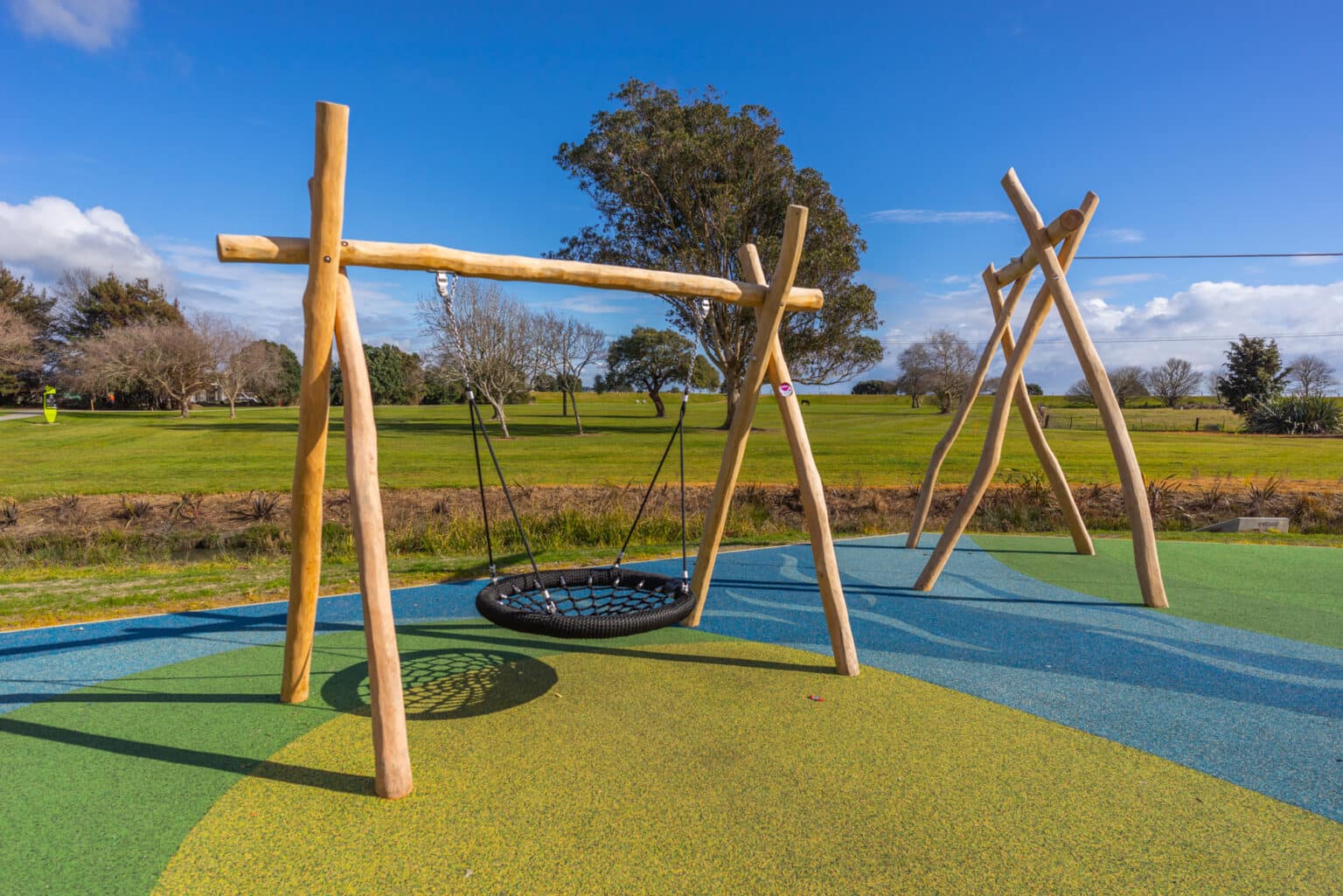 CS05 Robinia Basket Swing
Ready to upgrade your play space?
Send us a message to get a quote for your project.