Full package includes delivery, installation and safety surfacing.
Stand out natural playground equipment for your space. Creo's locally crafted 3 Bay Robinia Swing has inclusive features and can be customised for your playground design.
The natural look of this playground equipment makes a statement in your playground space, adding beauty, fun and learning!
This price is based on wood chip safety surfacing with edging, good access to the site, and installation on a level surface.
Rural areas may incur additional travel costs.
Turf and wet-poured rubber surfacing options are available at a further cost.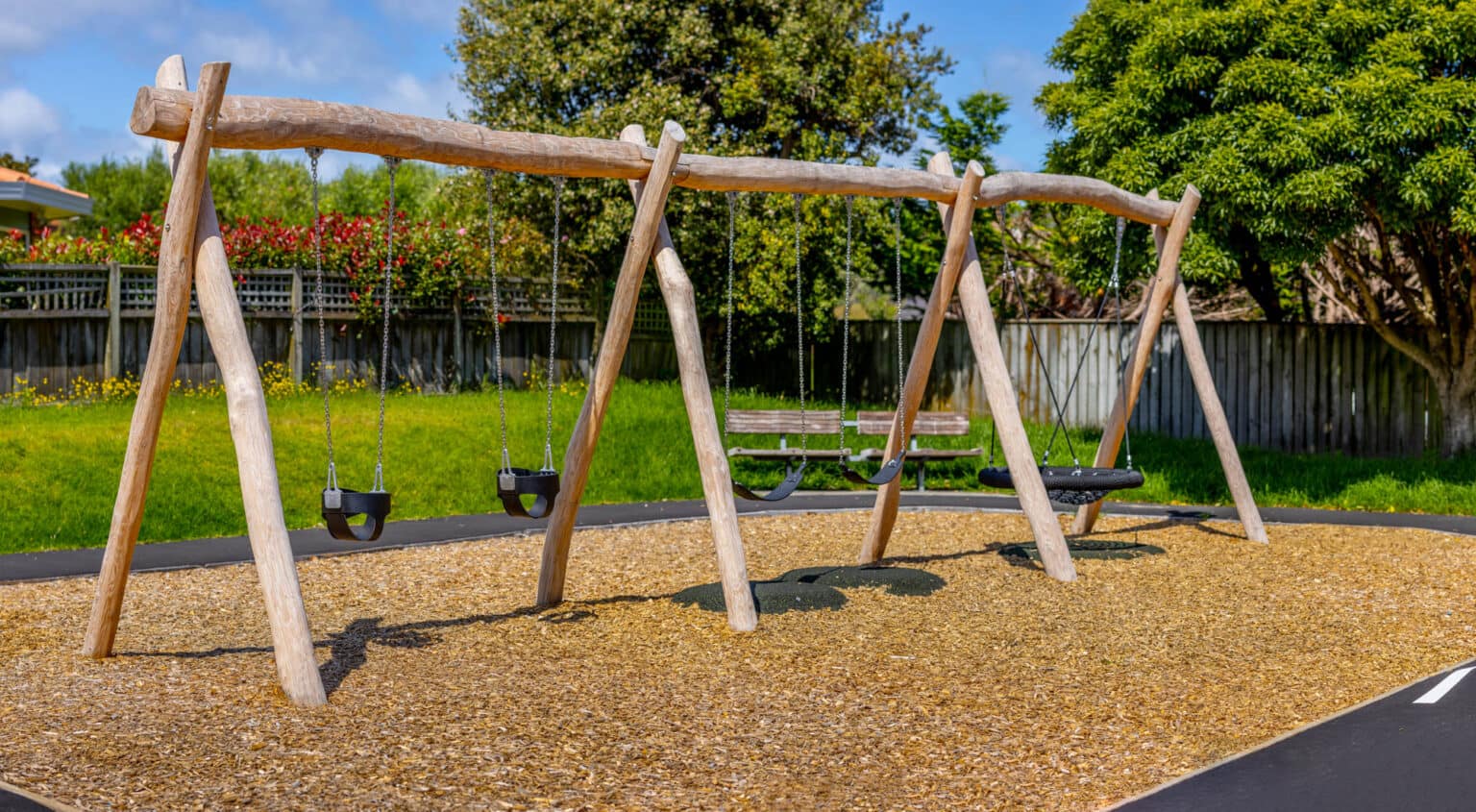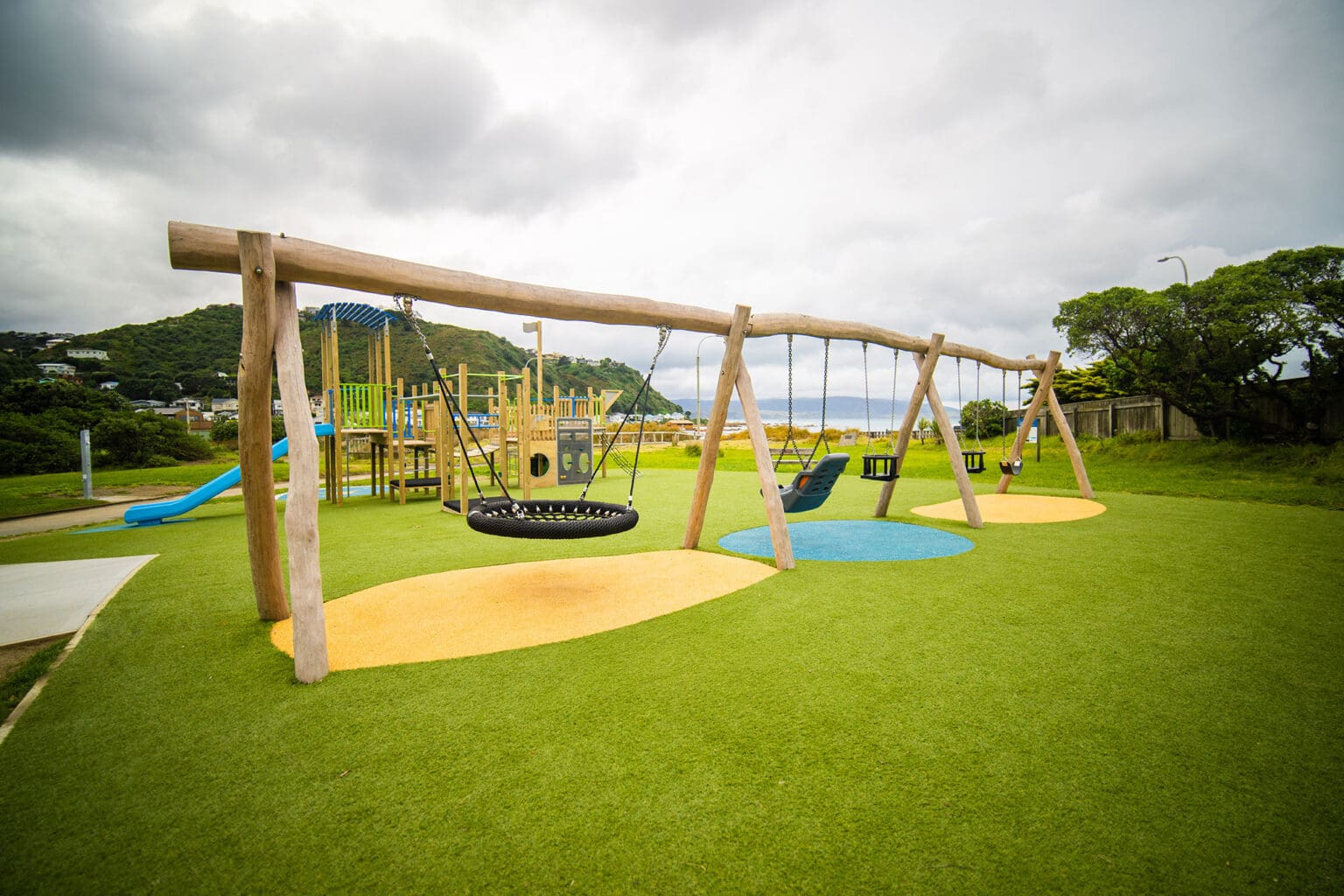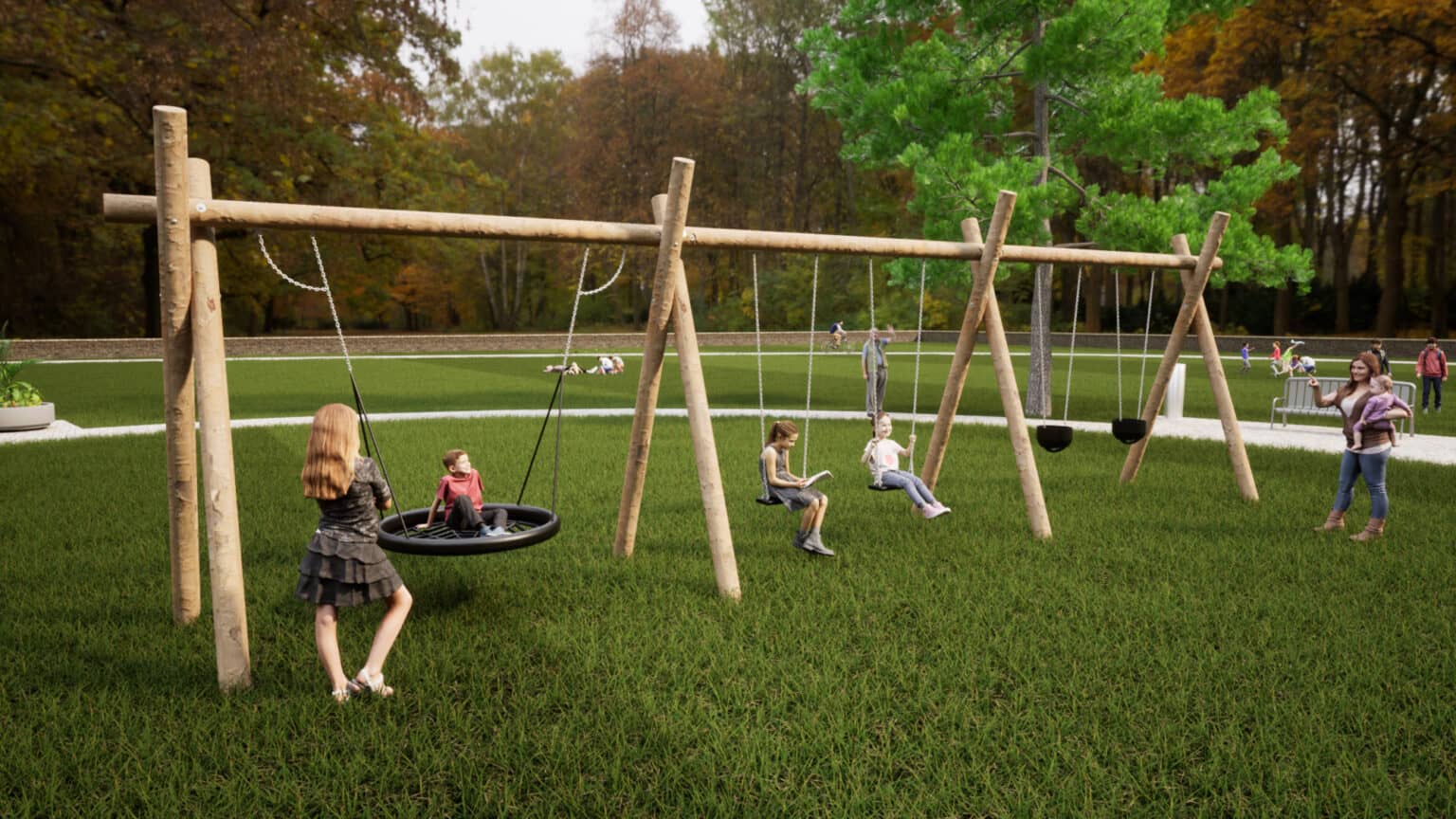 Ready to upgrade your play space?
Send us a message to get a quote for your project.