Founded in 2016, Creo is a design, manufacturing, and construction company that specializes in playgrounds.
We are deeply rooted in New Zealand with a mission to provide comprehensive, all-encompassing playground services to communities across Aotearoa.
From the outset, we recognized a significant gap in the market for a company that could expertly navigate all stages of a playground's lifecycle – from the initial conceptualization and design to the manufacturing and installation, through to renewal. This understanding propelled us to fill this void, facilitating a seamless, worry-free experience for our clients.
As our company evolved and expanded, we incorporated additional services into our repertoire: playground equipment design and manufacturing. This strategic move not only diversified our offerings but also gave us the advantage of manufacturing our own equipment in-house. This initiative has allowed us to drastically reduce lead times, ensuring faster delivery and installation of playgrounds.
Simultaneously, we've been able to bolster our local economy by creating jobs and supporting local industries.
At Creo, we are fuelled by our staunch belief in the pivotal role that playgrounds play in fostering strong, inclusive communities. Playgrounds are more than just physical structures; they are catalysts for community bonding, childhood development, and inclusive play. We are passionately committed to redefining the landscape of playground design and construction in New Zealand, one project at a time. We strive to make a meaningful difference, continuing to pioneer innovative designs and construction techniques that make our playgrounds stand out. We are Creo, and we are crafting the future of play in New Zealand.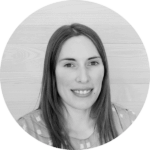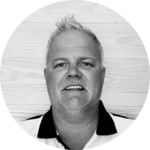 Finance Support Contractor
National Construction Manager
National Projects Coordinator