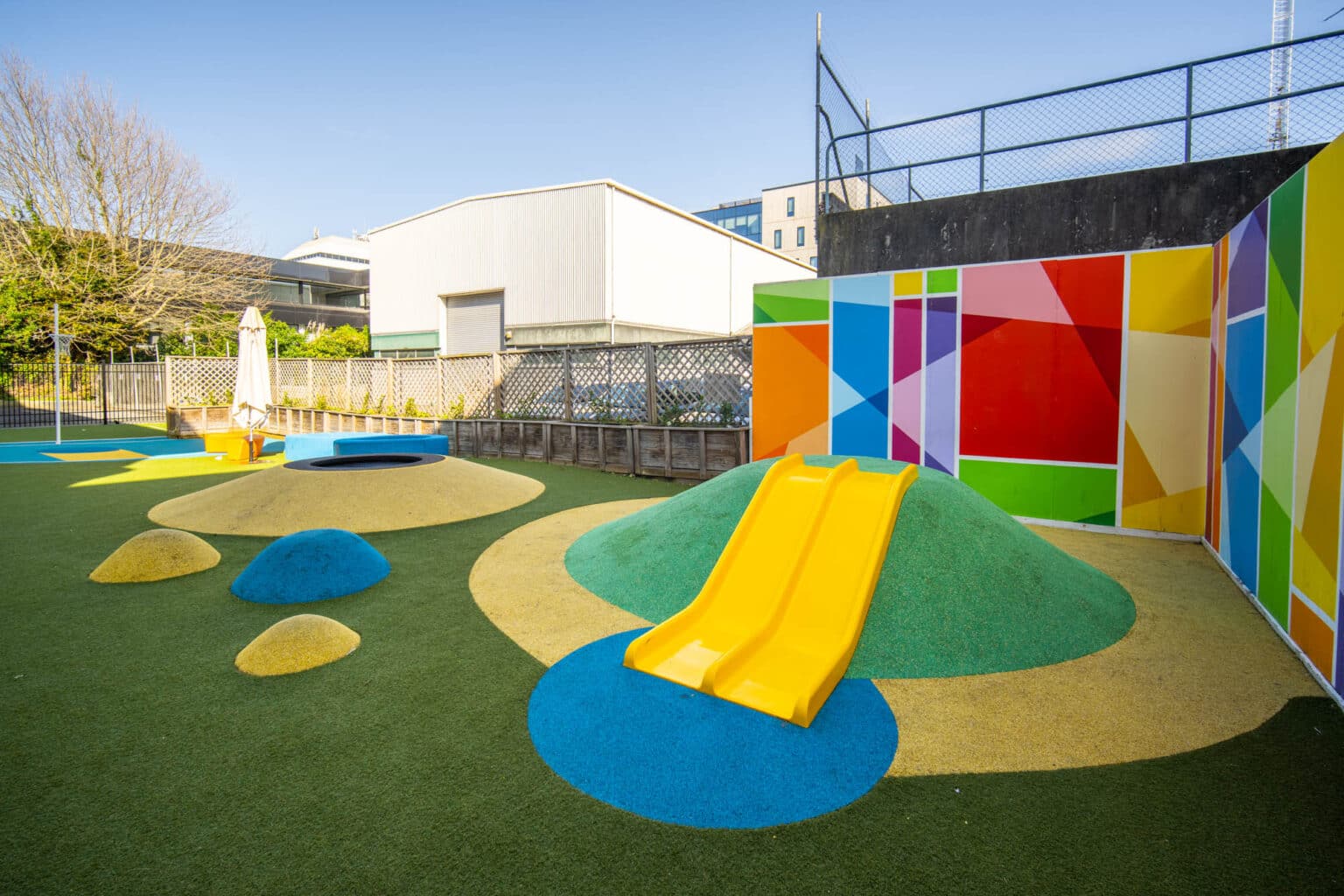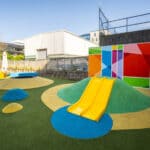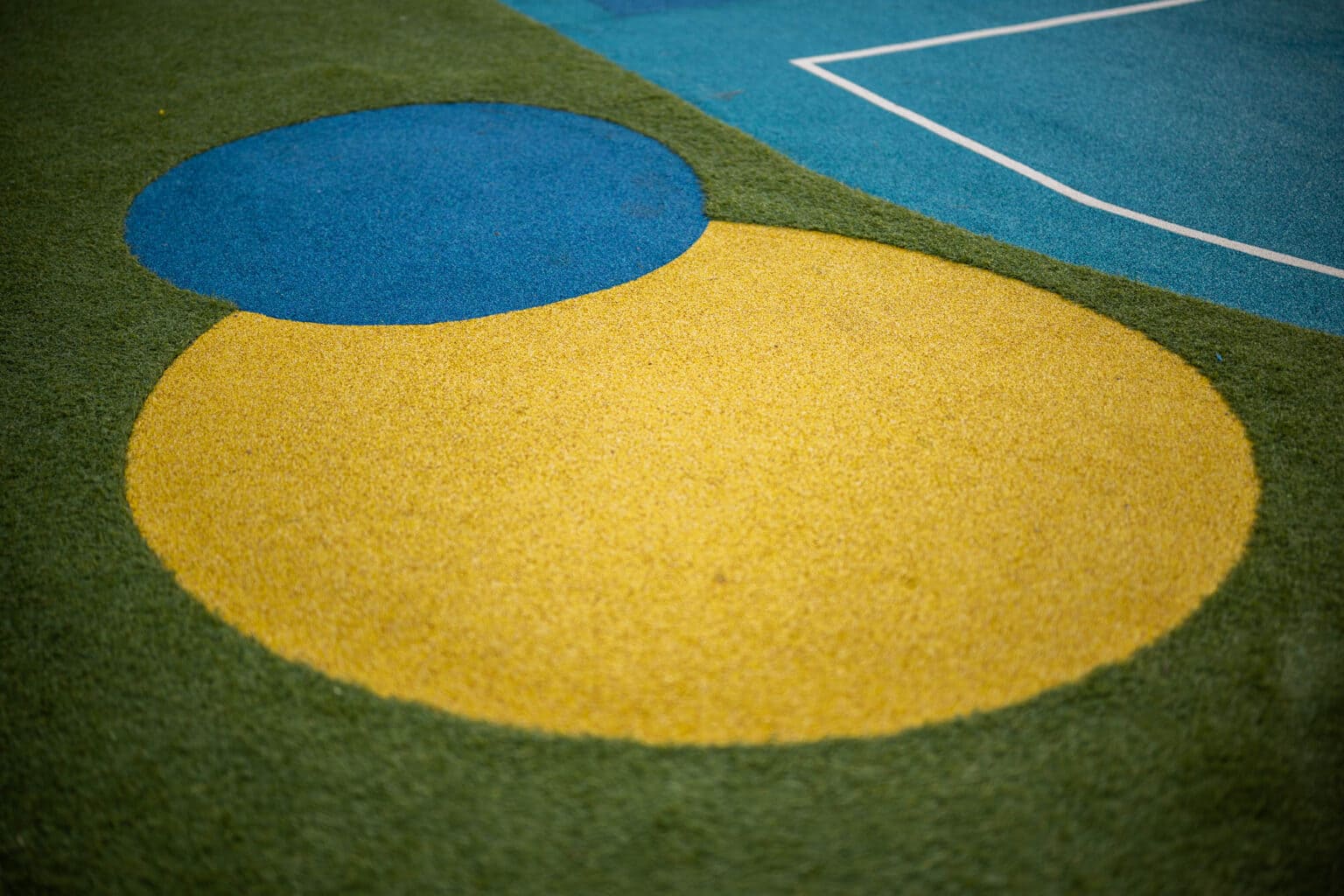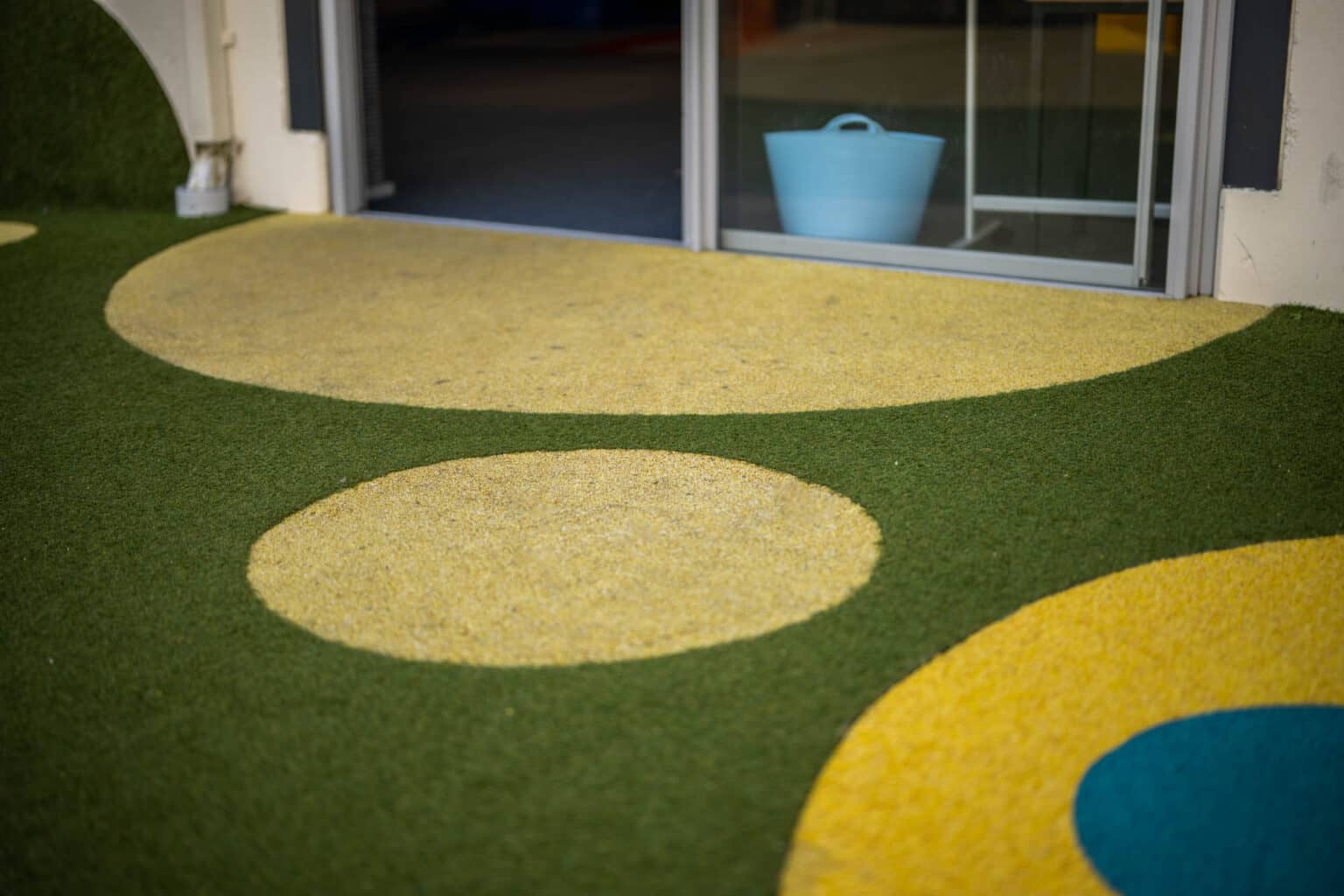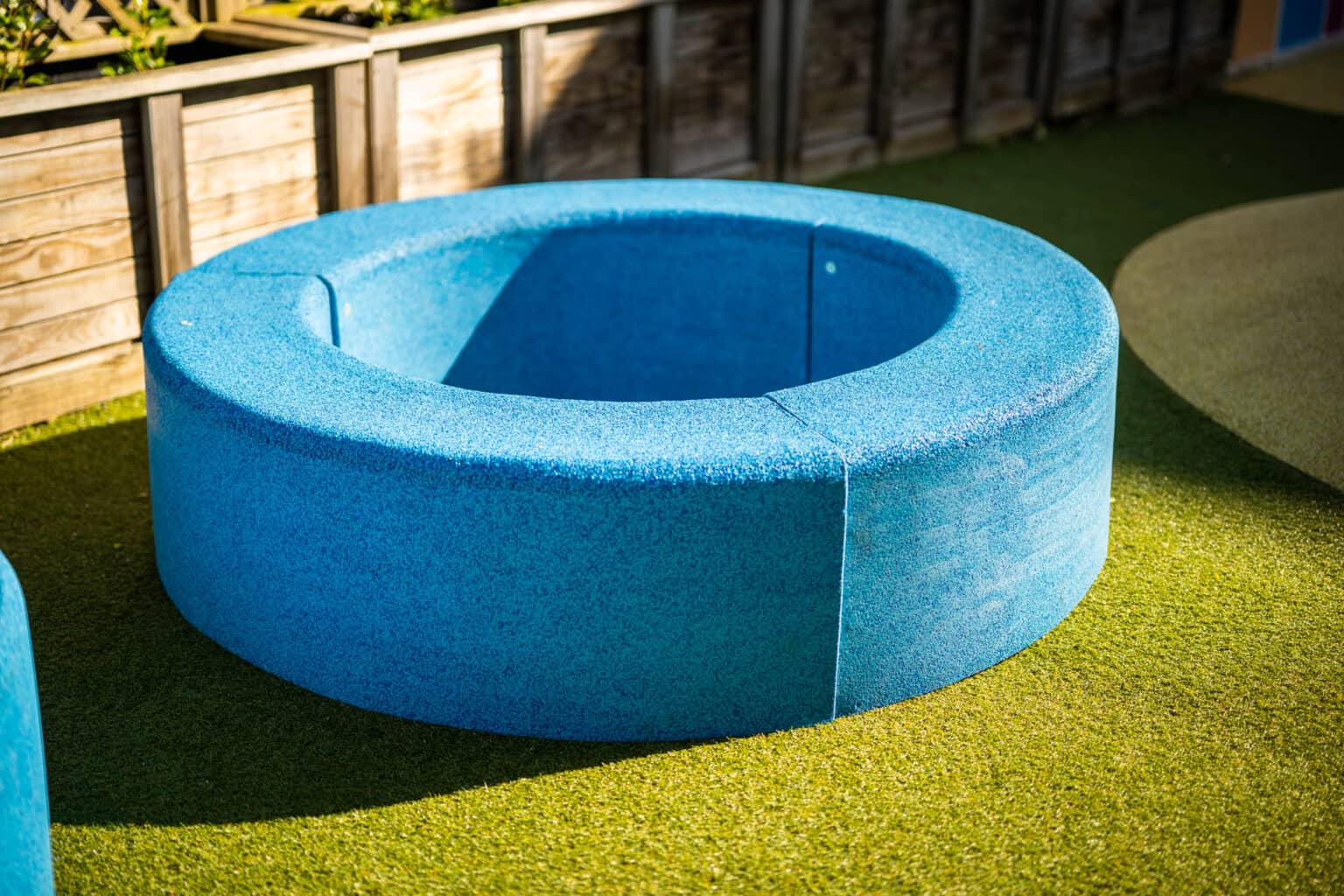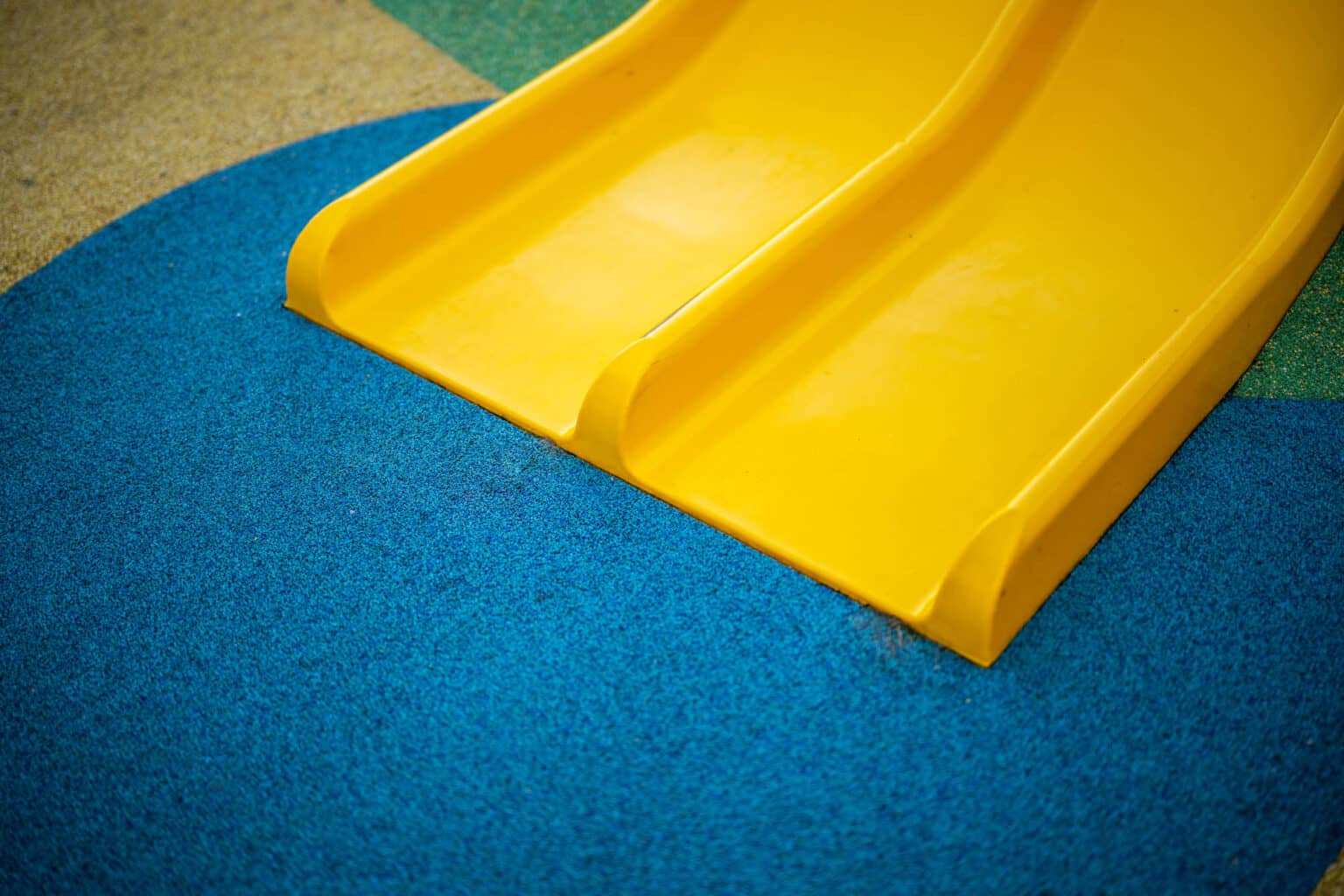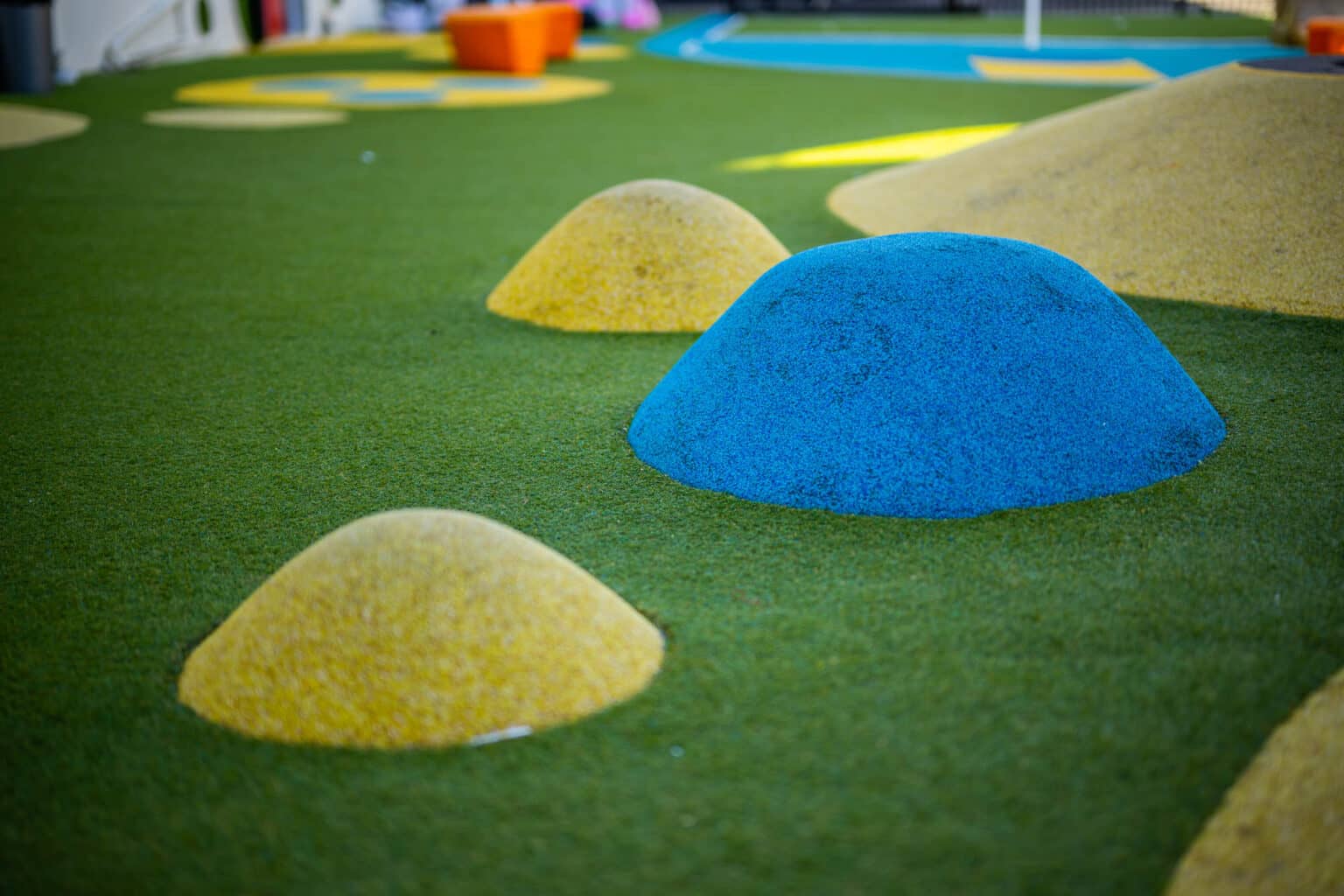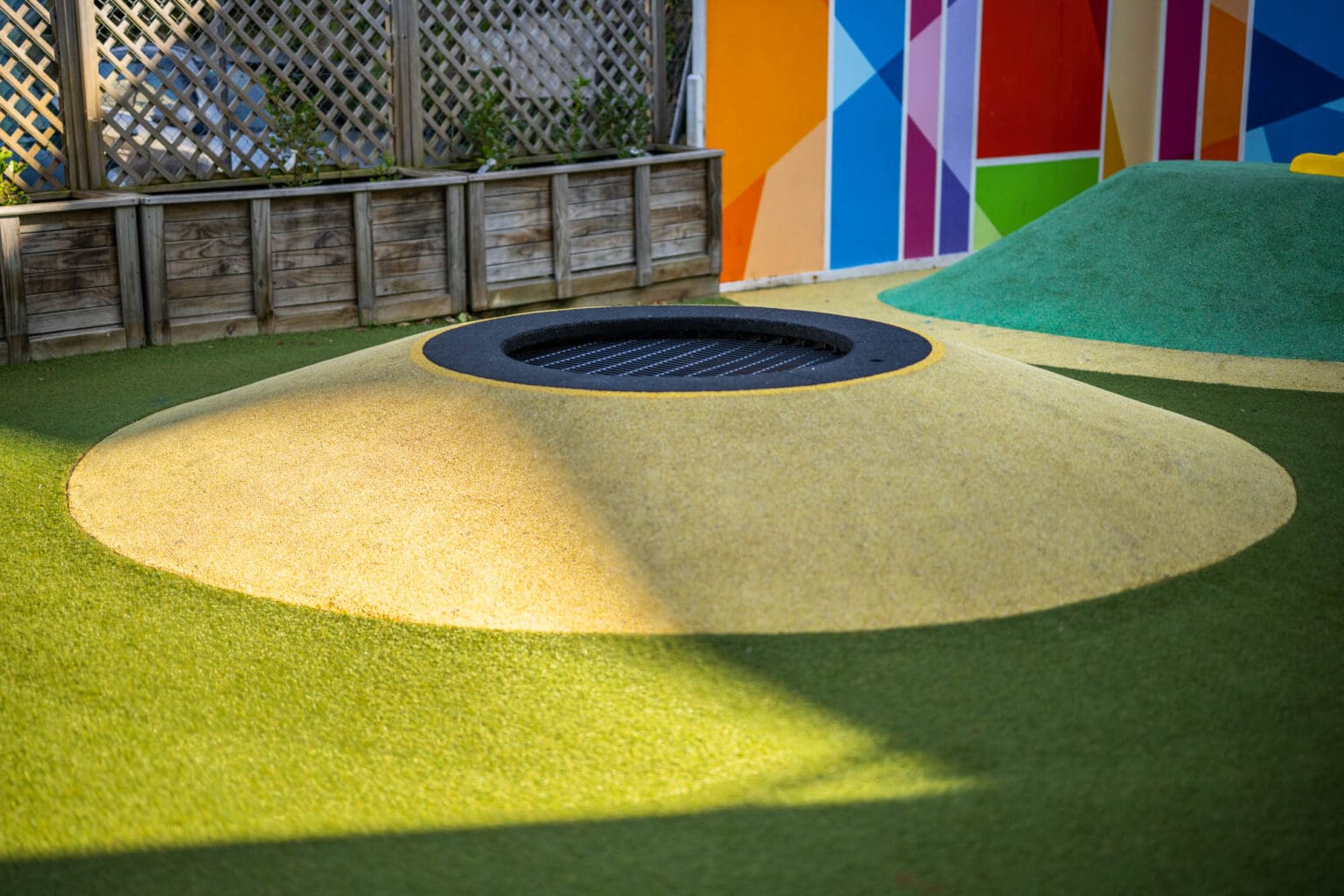 In early 2019, ACG Parnell College began searching for a company to help them redevelop an under-utilised playground area located beside one of their classroom blocks.
Nestled between buildings, the playground area was shaded for much of the year making it cold and uninviting. To address this issue, ACG Parnell College had tried enhancing the area with playground tiles, planter boxes, and a large colourful mural. However, these interventions failed to make the impact needed to make the area attractive to children.
Instead, the playground tiles made the surface look like an inner-city pavement and the colourful wall only managed to appear 'out of place', making the rest of the play area seem greyer by comparison.
After searching the internet for a solution, they came across Creo.
We visited the site within a week and came away with a clear idea of what the school wanted.
They were looking for a playspace with "Wow Factor," something that would attract new families to the school and provide plenty of play value for existing students.
Based on the discovery meeting, Creo provided the school with an imageboard and concept for the improvement of the area. The ideas were well received and Creo was engaged to carry out the project.
Rather than scrapping everything in the space and starting again, Creo utilised many of the existing features of the site to keep project costs down.
The walls for example, which had been a bland, institutional cream colour, were enhanced with artificial turf and paint-on games.
The planters were kept in order to provide an attractive barrier between the play area and an adjacent car park. And the colourful mural, which the school had wanted to remove, was incorporated into the design to compliment a new colourful playground surface.
The new play area is a vibrant and fun place to play. Colourful mounds and cushioned artificial turf surfacing provide a safe canvas for many imaginative games. A mini trampoline and slide take centre stage, providing focal points for play.
From the moment they saw the first imageboard, through to the completion of the project, ACG Parnell Primary loved the concept and the children couldn't be happier with the outcome.
If you'd like more information or to discuss a new project, get in touch today