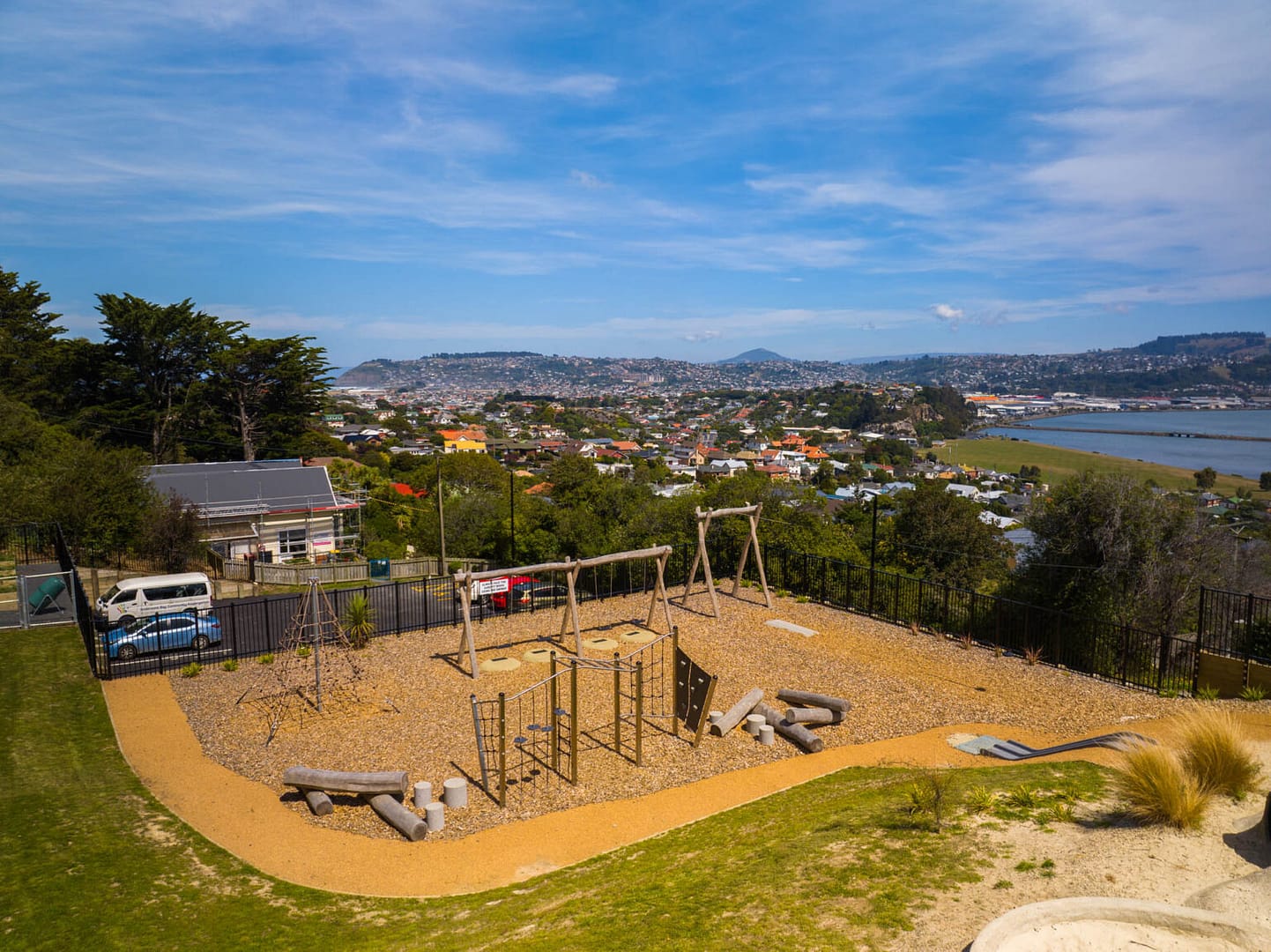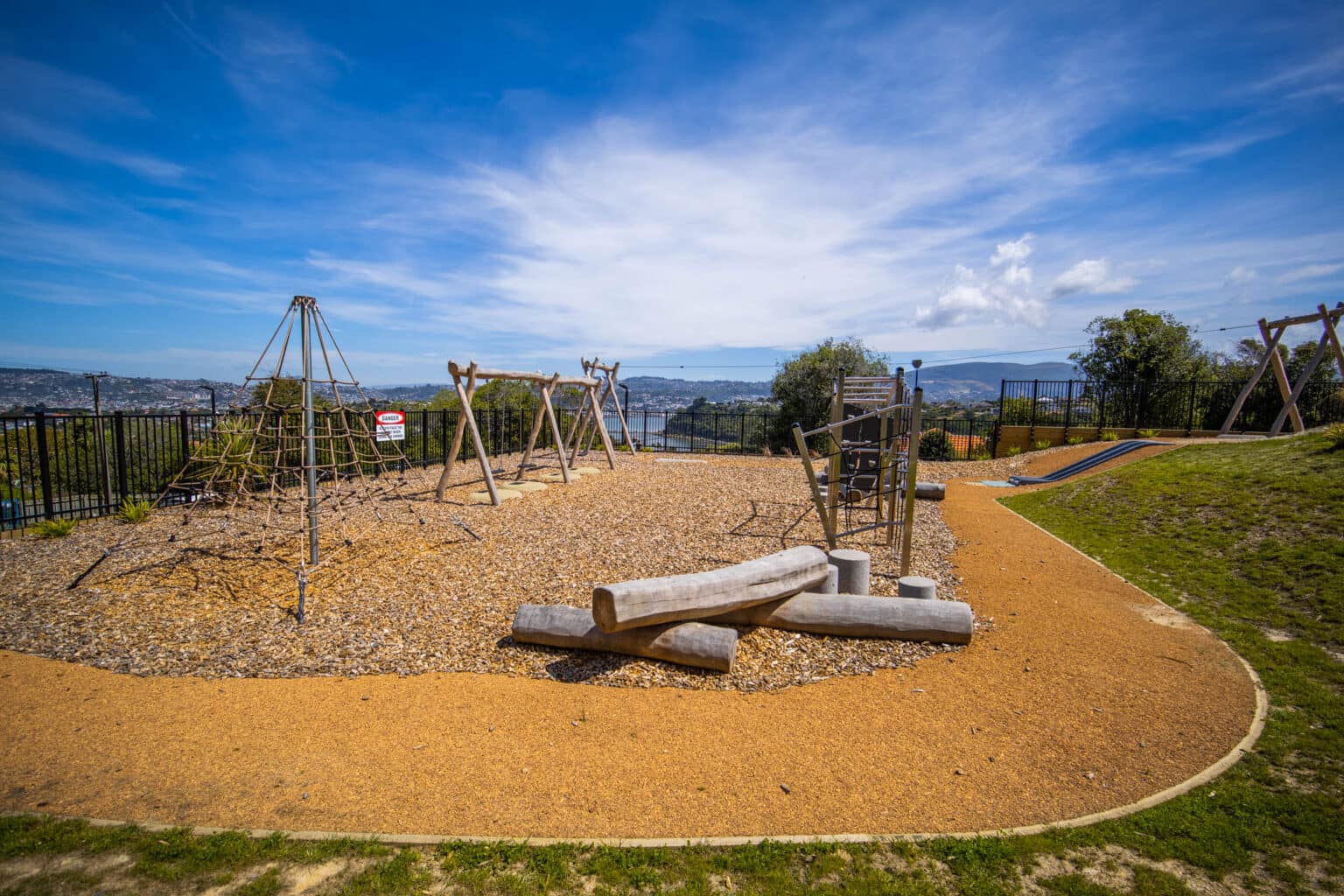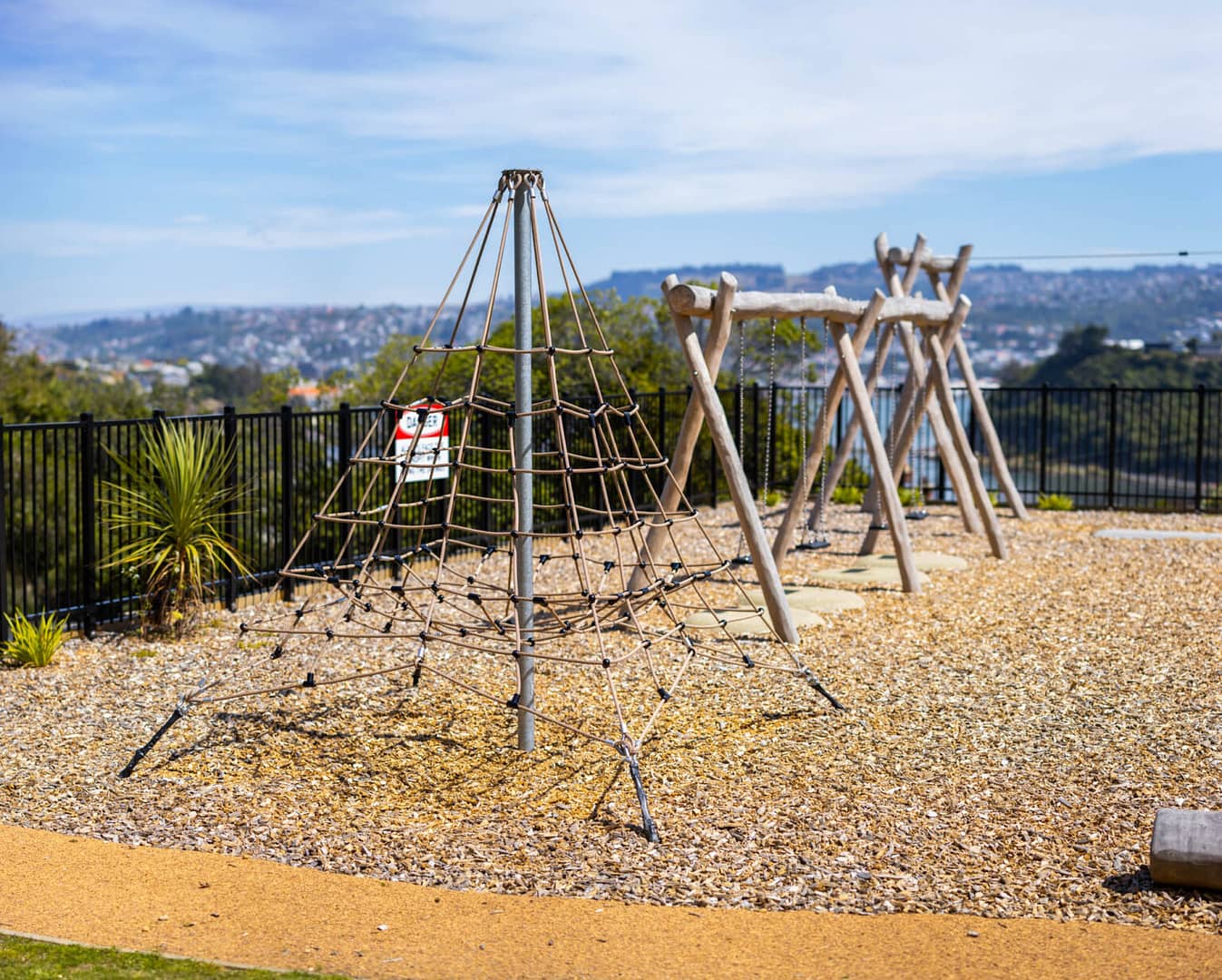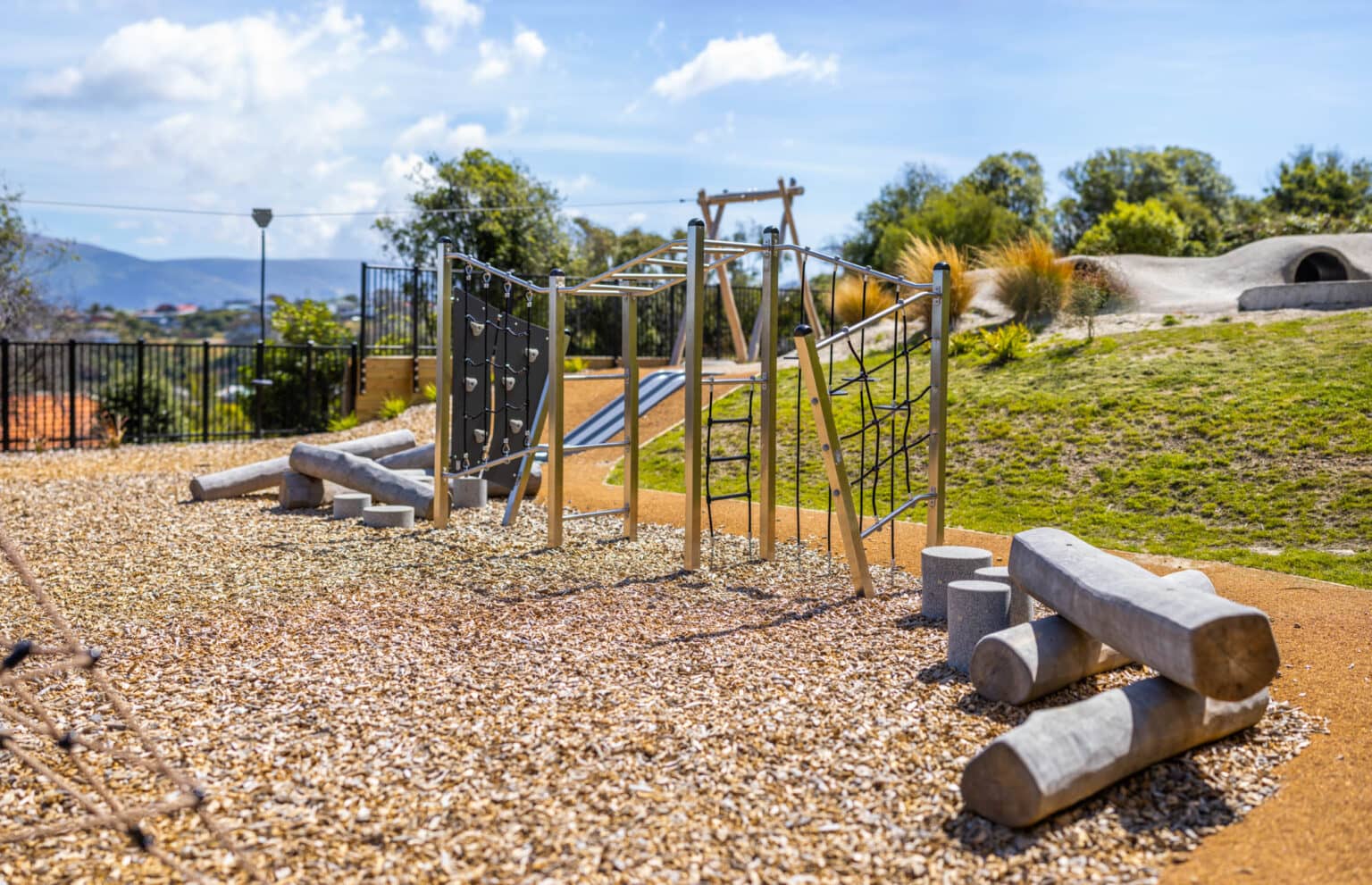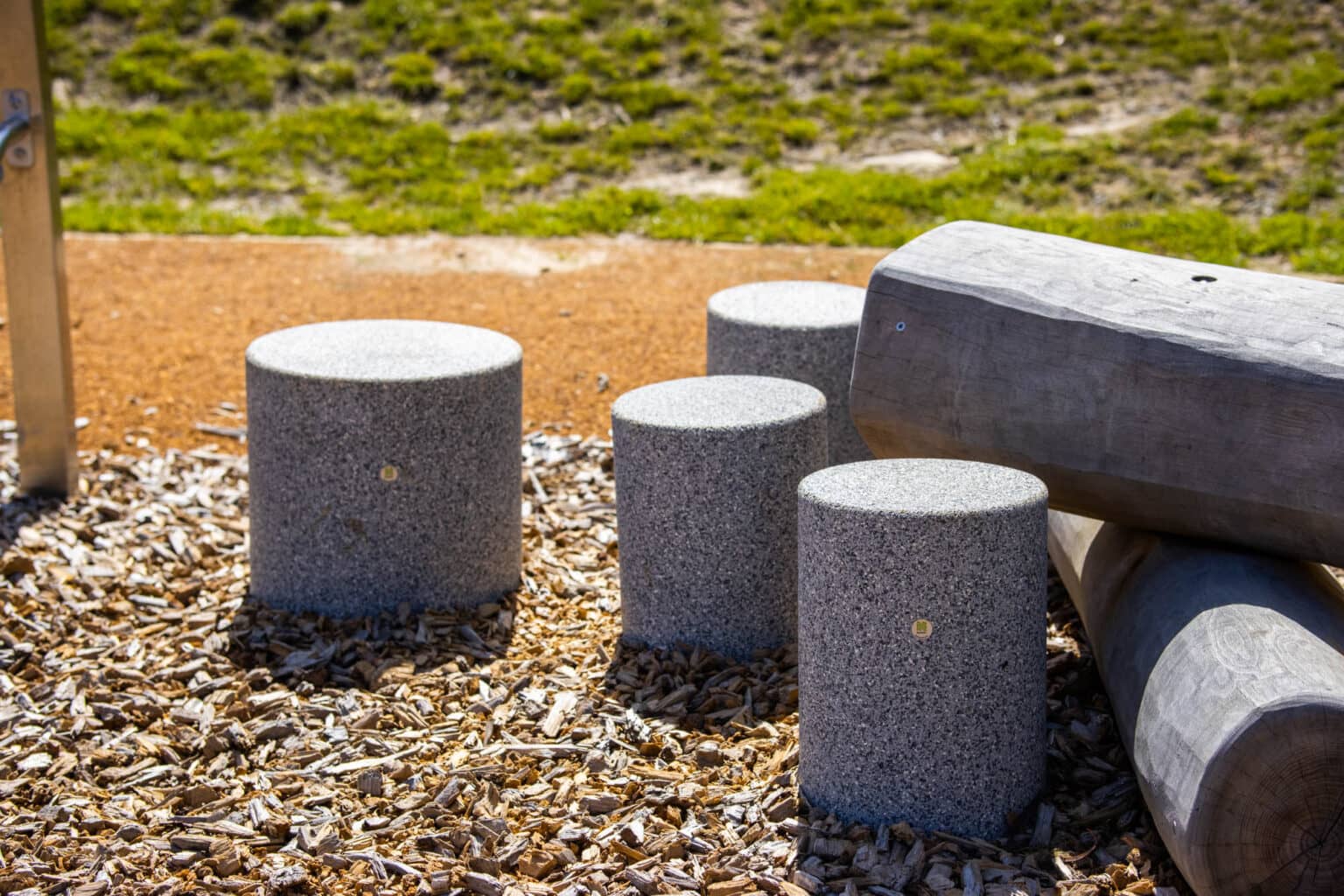 Creating a challenging and natural play environment at Anderson Bay School.
Andersons Bay School is a primary school located in Dunedin. In 2022, the school worked with the design and build team at Creo to create a brand-new play space for its students.  
In the early stages of the project, the school expressed that they wanted a fun new play environment with a natural look that could be both exciting and challenging for students.
Principal Pauline Simpson explained: "The importance of the natural environment is huge for us. We wanted to create something that gave a natural feel while giving children challenge and fun activities to use in their break times and also as part of their learning." 
After designing and concept that incorporated natural wooden materials, landscaping, unique equipment pieces, and safety surfacing, the install team got on site and because to bring the space to life.  
The installation phase of the project at Andersons Bay School didn't come without it's set of challenges. The Creo team worked during one of the wettest winters on record, dealing with continuous rain for a number of weeks. Despite the difficult conditions, the Creo team continued to work through the rain and bring the playground together.  
The result is an open, and natural play space that blends into the landscape surrounding the school.  
One of the most popular items in the new playground is the flying fox. According to Principal Simpson, the children love it. "It is so well used by the children. It develops their upper body strength. It develops their do-operation. It's surprising just how creative they can be with it." Other features in the playground include a range of balance beams, swings, a climbing rope tower, and a slide.  
The new playground has had a significant impact on the school community. Students now have access to a range of fun and challenging activities during their break times, and the playground also serves as a learning tool during class time. The playground has become an asset to the school visually, blending in perfectly with the natural landscape, and has also provided children with even more opportunities for creative play. 
"At the end of it, we have a happy community and happy children who love this area down here. Visually

it's

an asset, and

it's

also an asset in terms of giving our children even more creative play options."

 
If you'd like more information or to discuss a new project, get in touch today