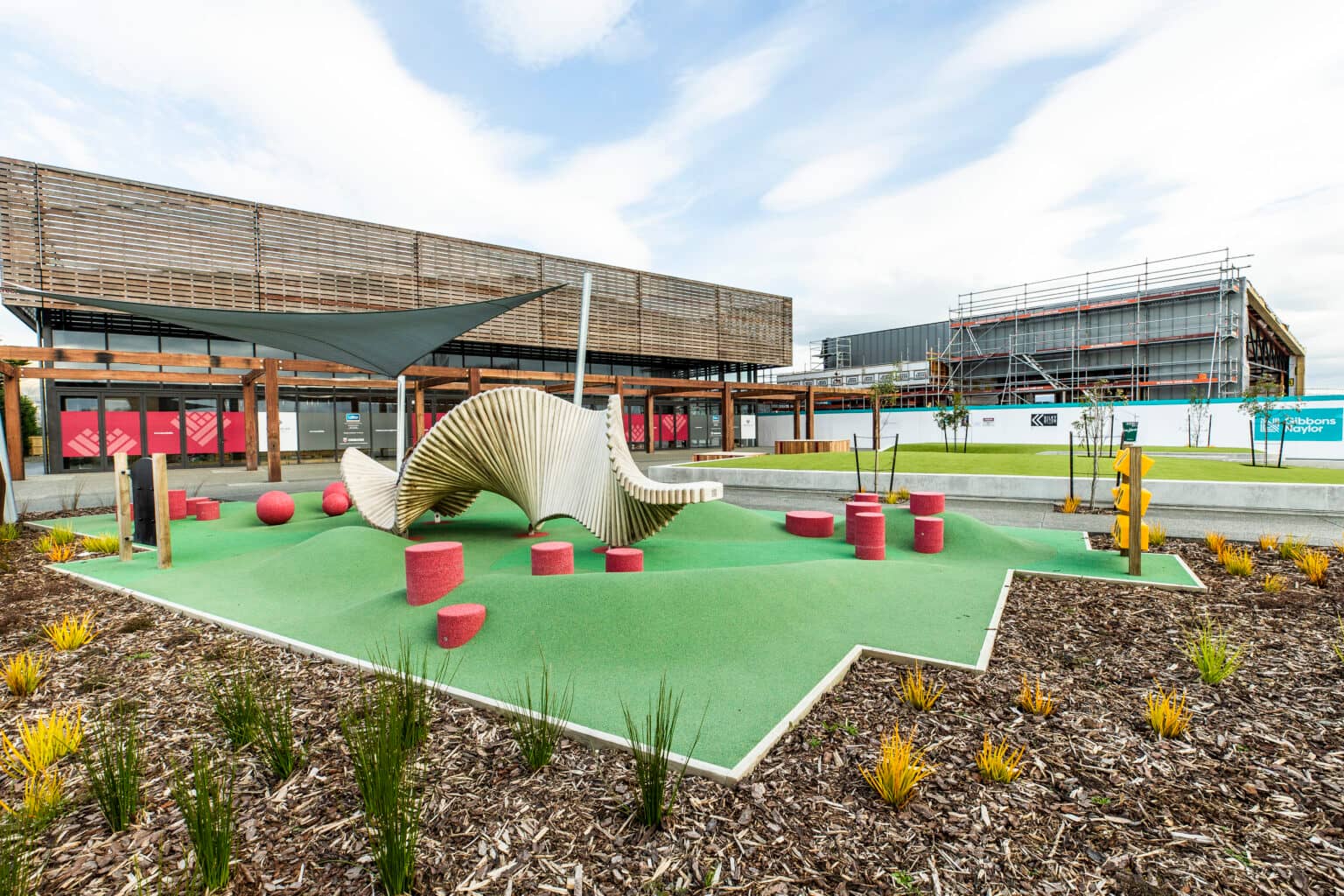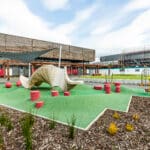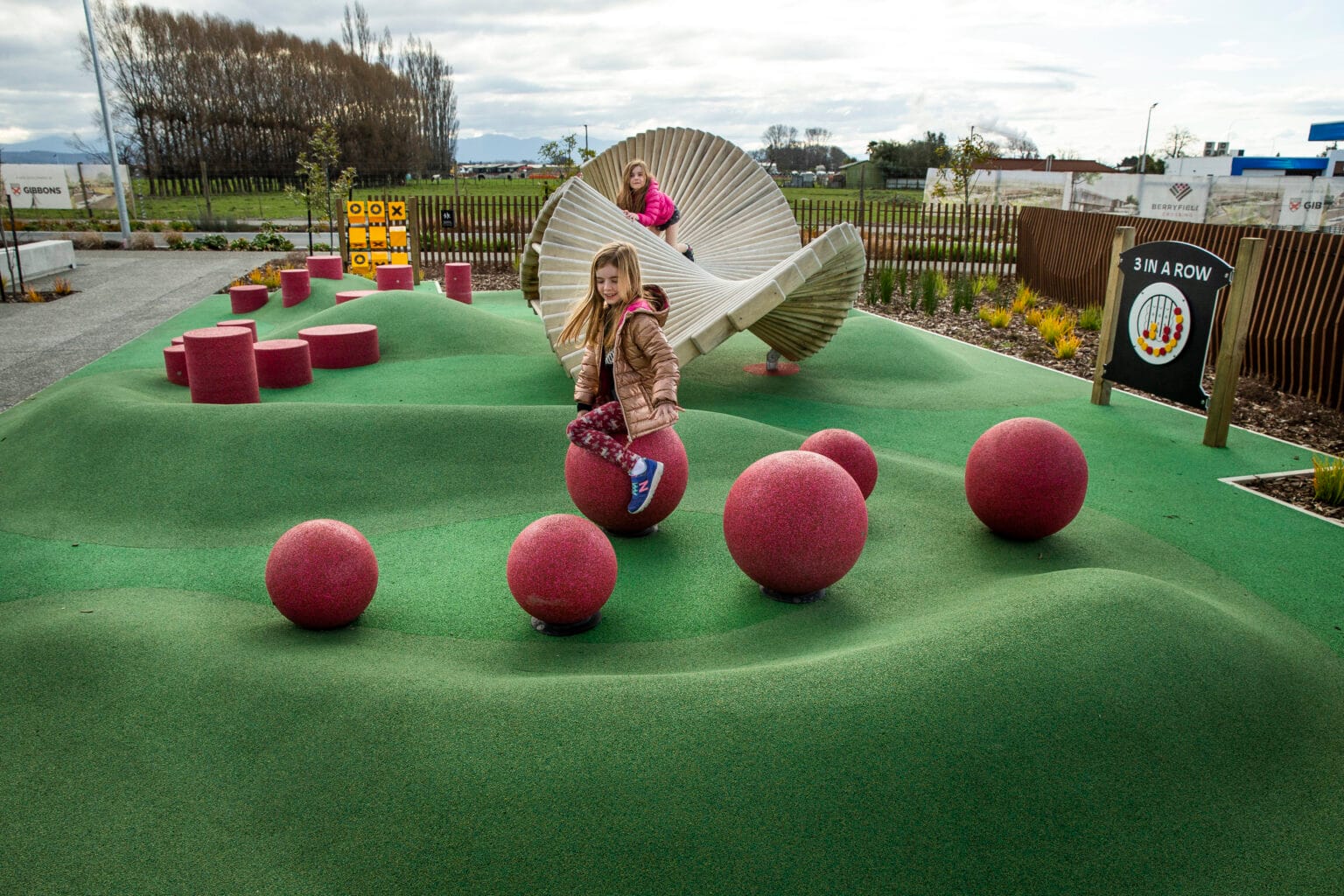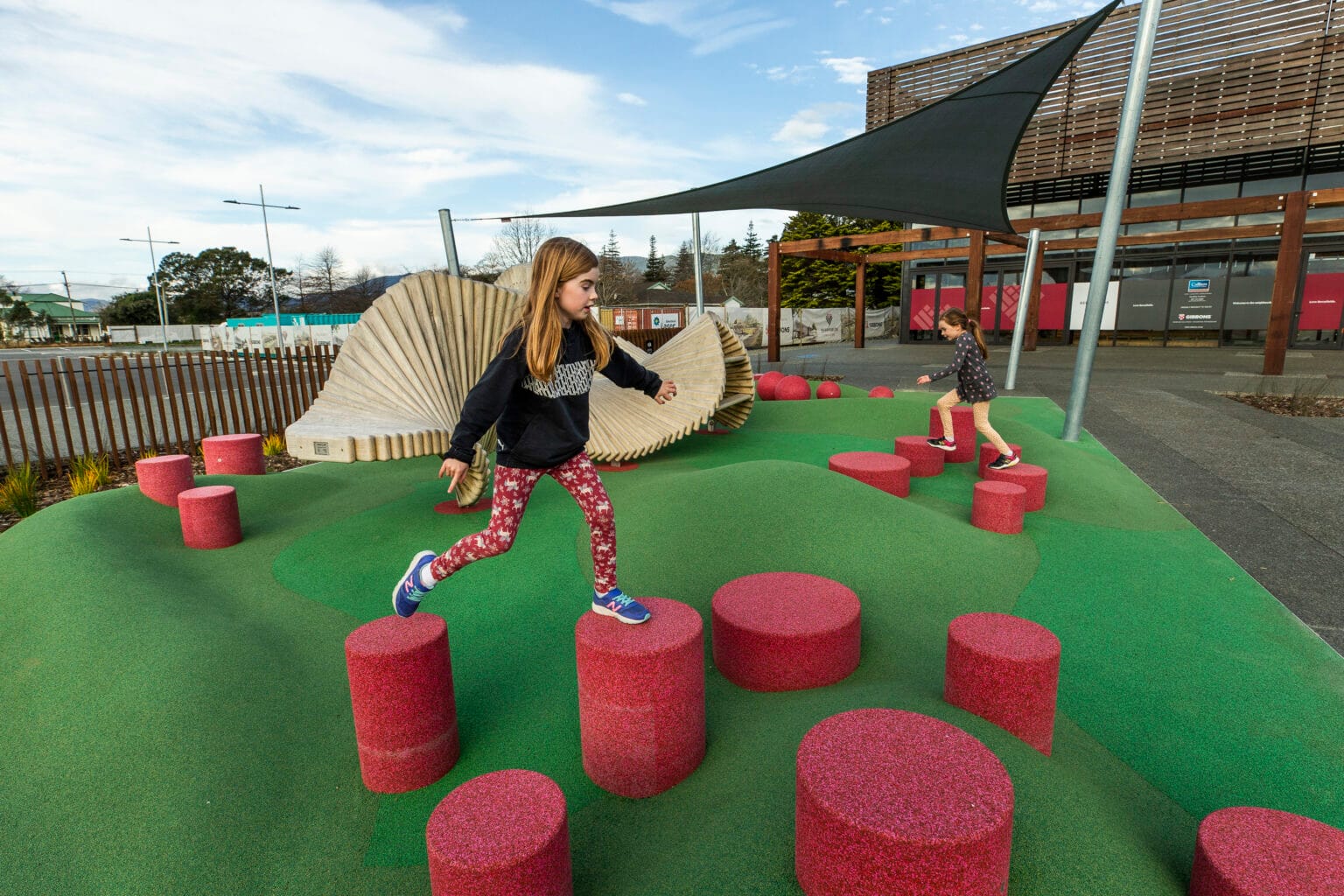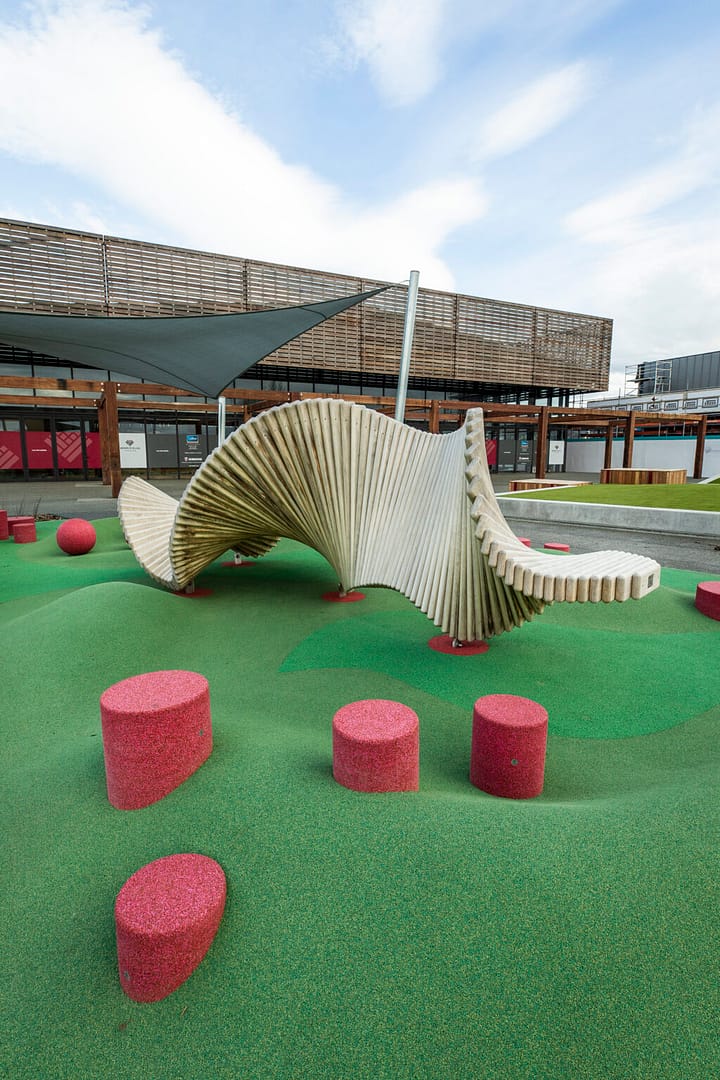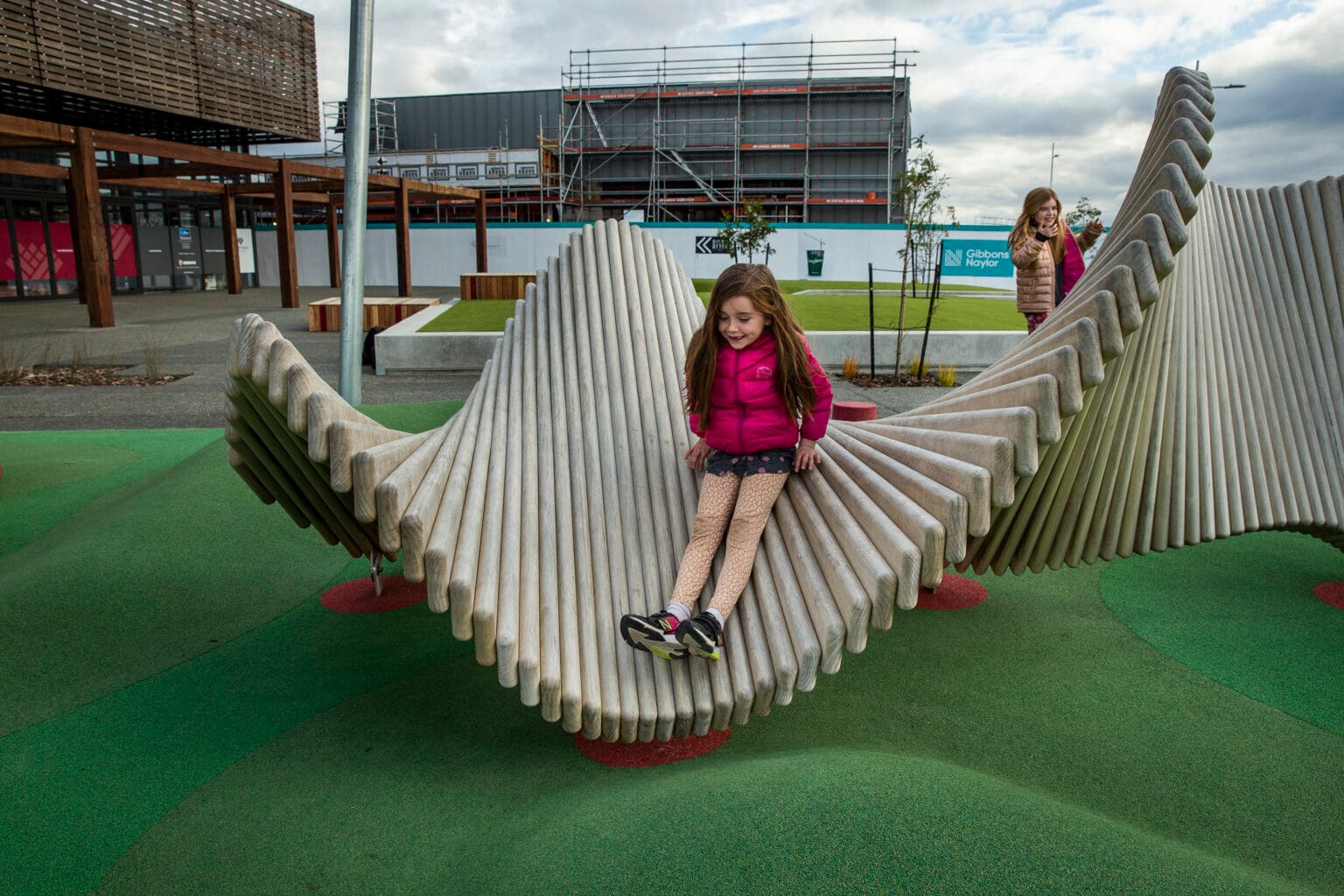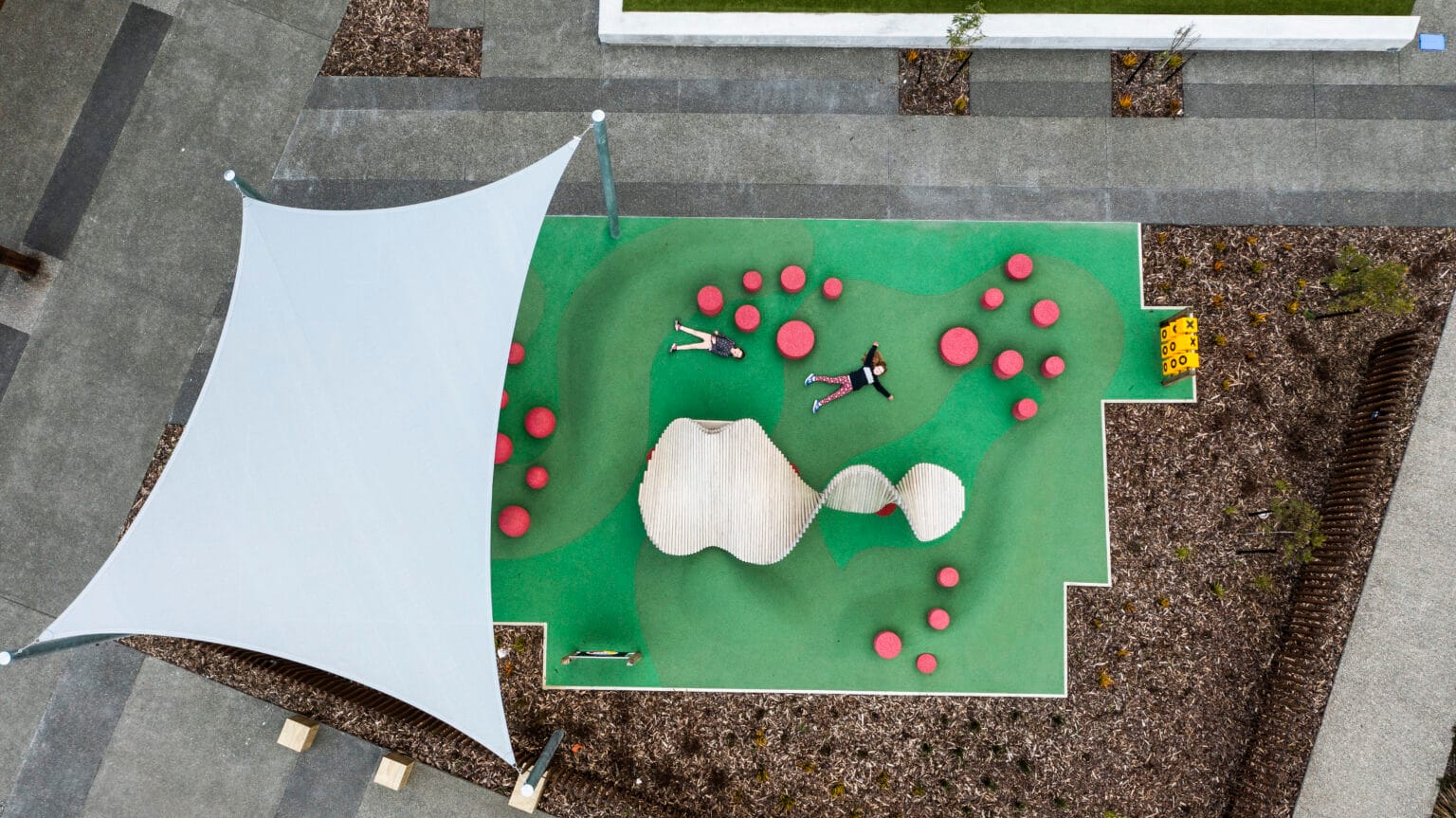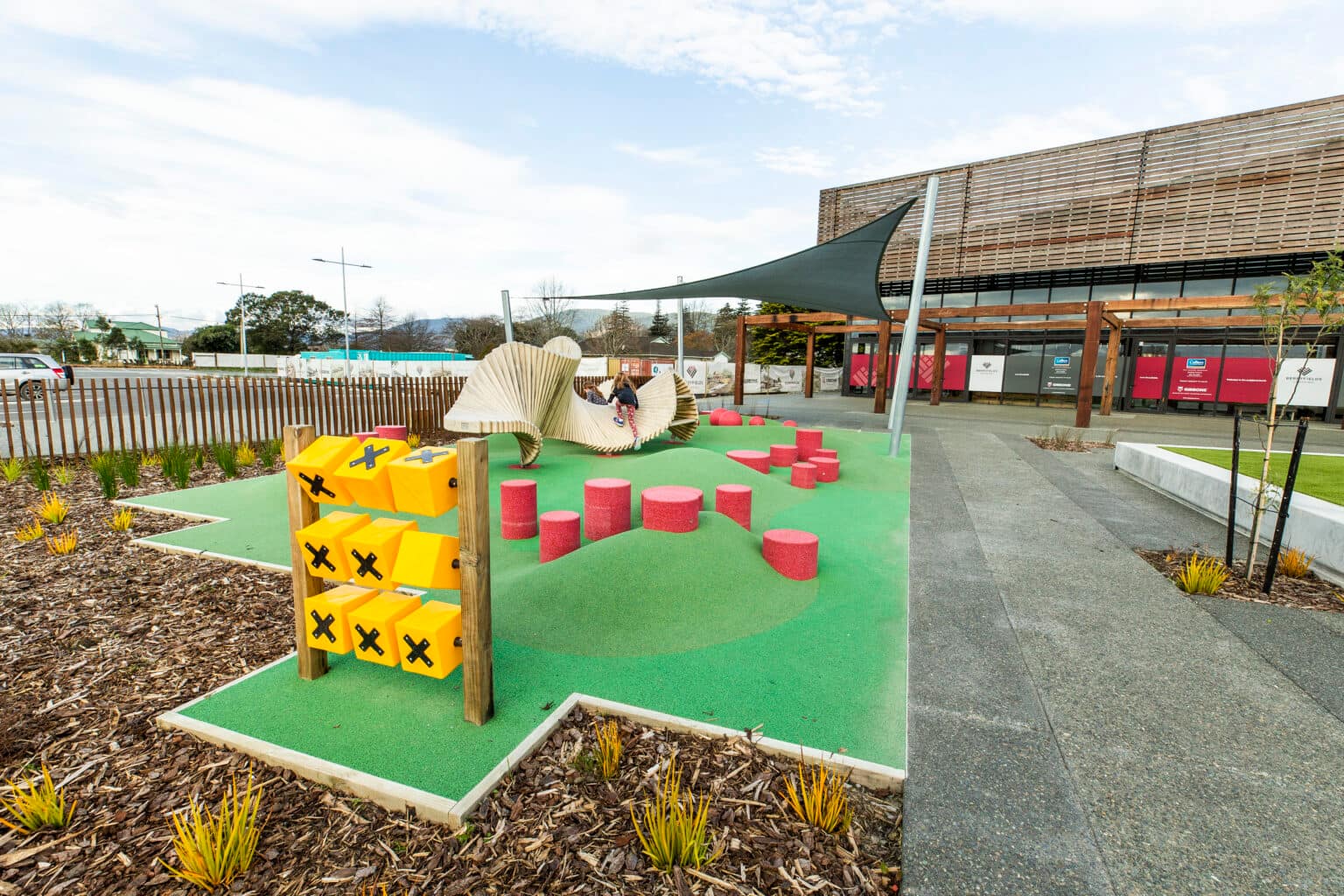 The play space at Berryfields Crossing is a public play area created to accompany the new "community-focused" commercial development in Richmond, Nelson. 
The site of the development is a historic berry field. This horticultural story is celebrated through the modern design and architecture of the new commercial space and outdoor play space.  
The developers of the site contacted Creo to help design and create a play space that would continue the story of the berry fields and add value to future visitors of the commercial site.  
The Creo team designed a concept that plays on the berry theme. Using rich red, purple and green colours, the space tells the story of rolling hills represented by the rolling mounds and fresh berries created through 3D steppers that bring interest and dimension into the space.  
The star of the space is the unique sculpture in the centre. The architects involved in the commercial development really wanted to showcase the timber structure in the play space. The design piece mirrors the rolling berry fields that are reflected in the play space surfacing while adding a sculptural element that sparks interest in those passing by. The natural wooden colours are also reminiscent of the nearby beach environment and the outdoor lifestyle of the community.  
Created for both play value and design, this play space is a fun and exciting part of the Berryfields Crossing development.  
If you'd like more information or to discuss a new project, get in touch today