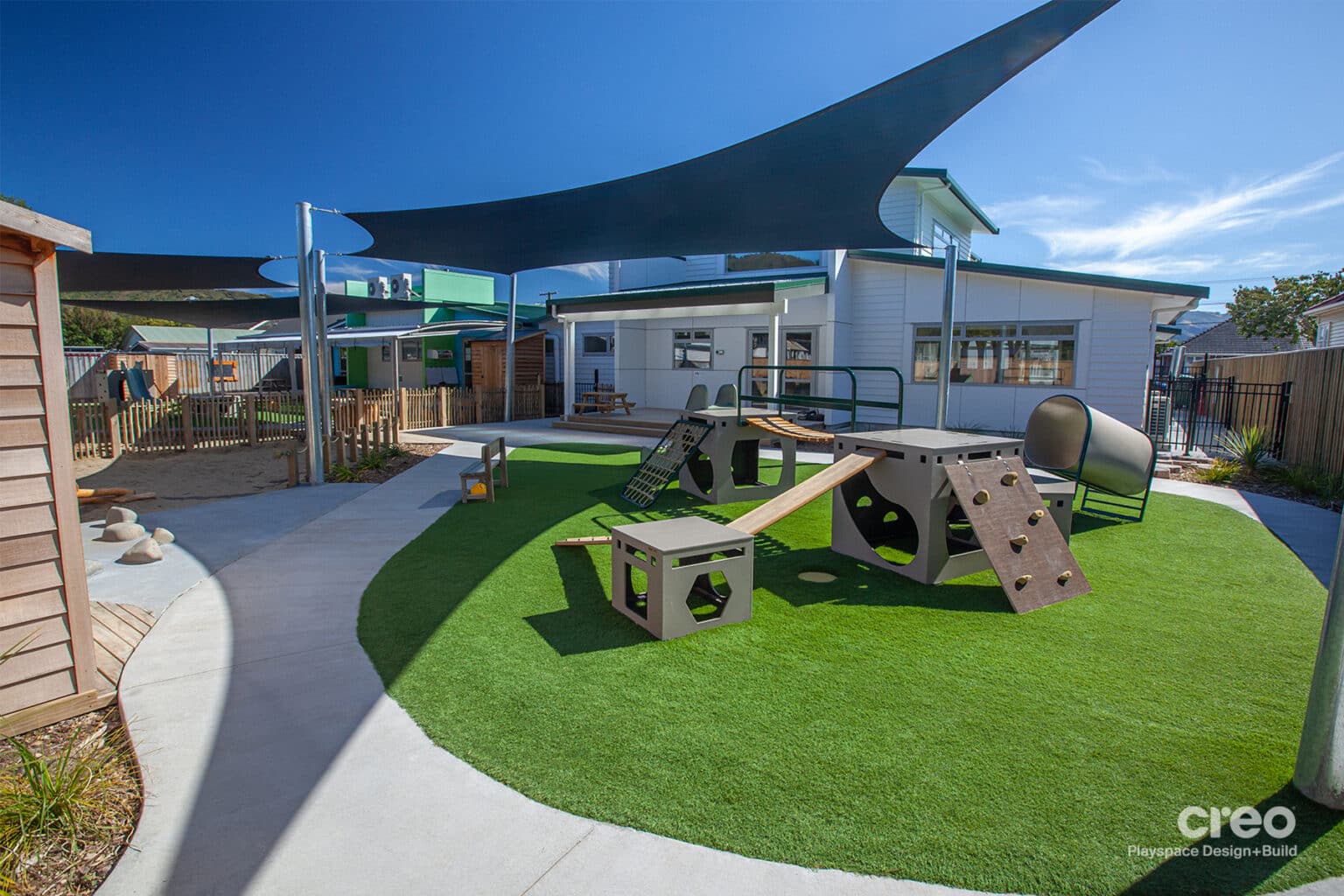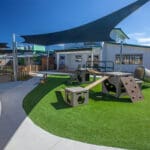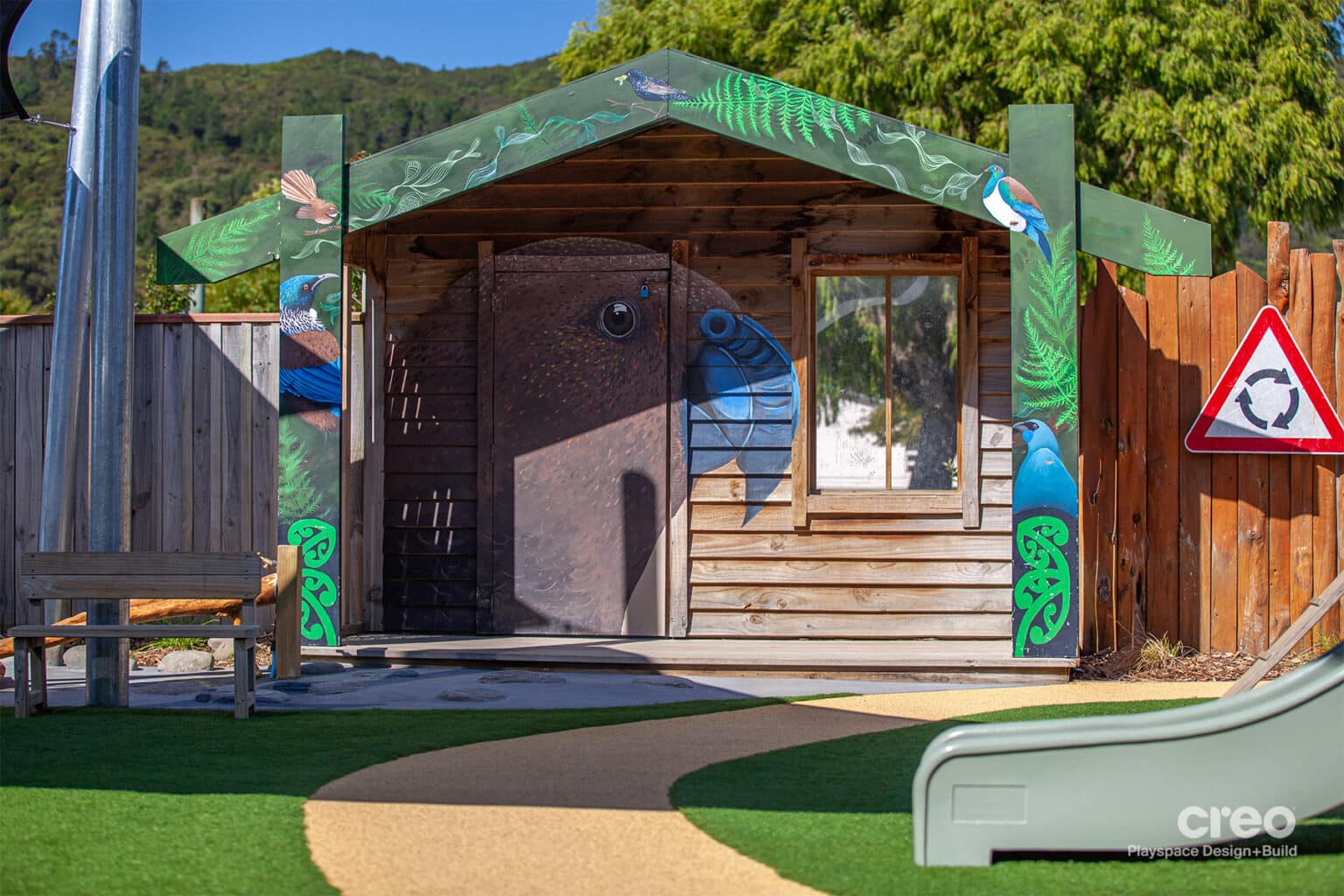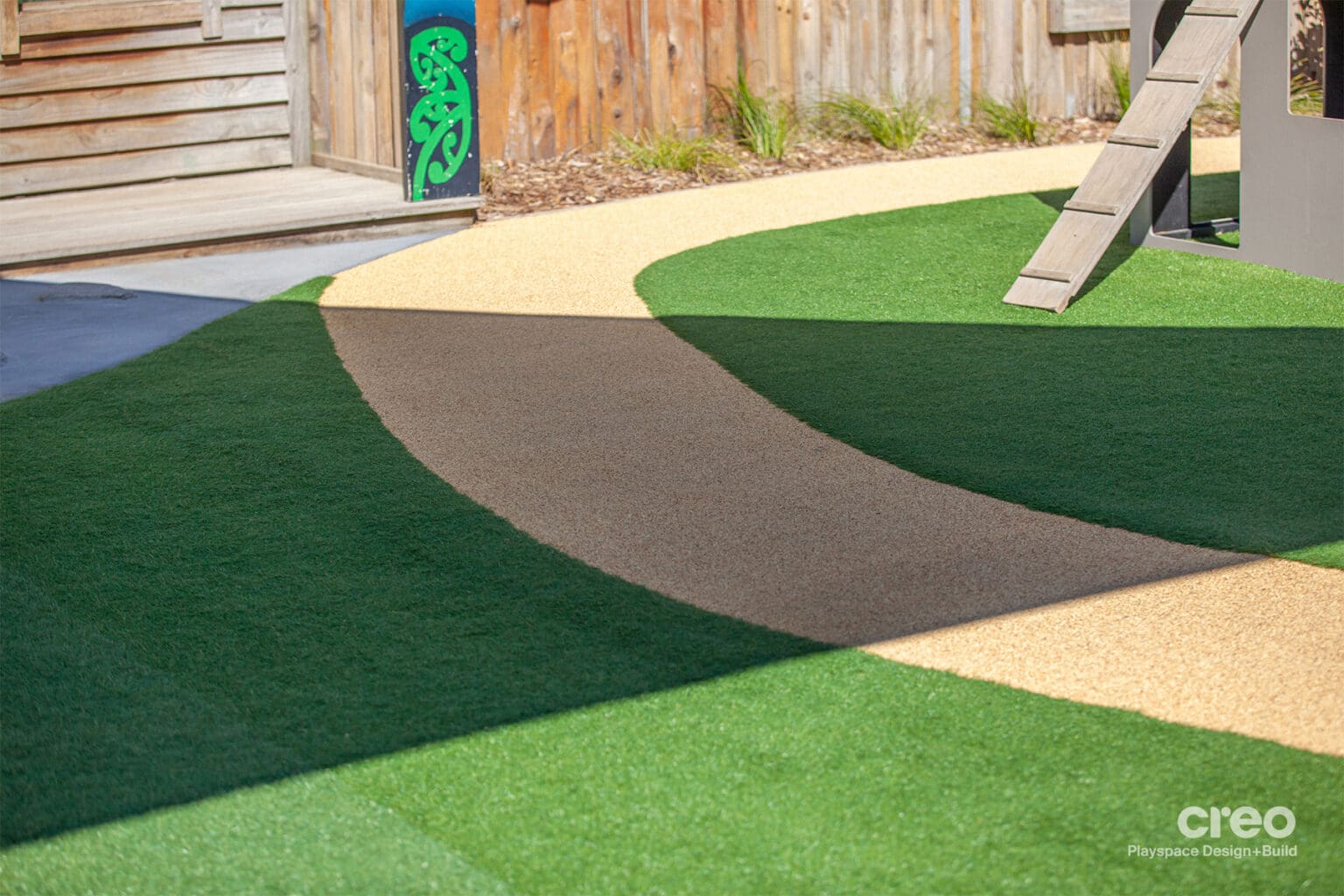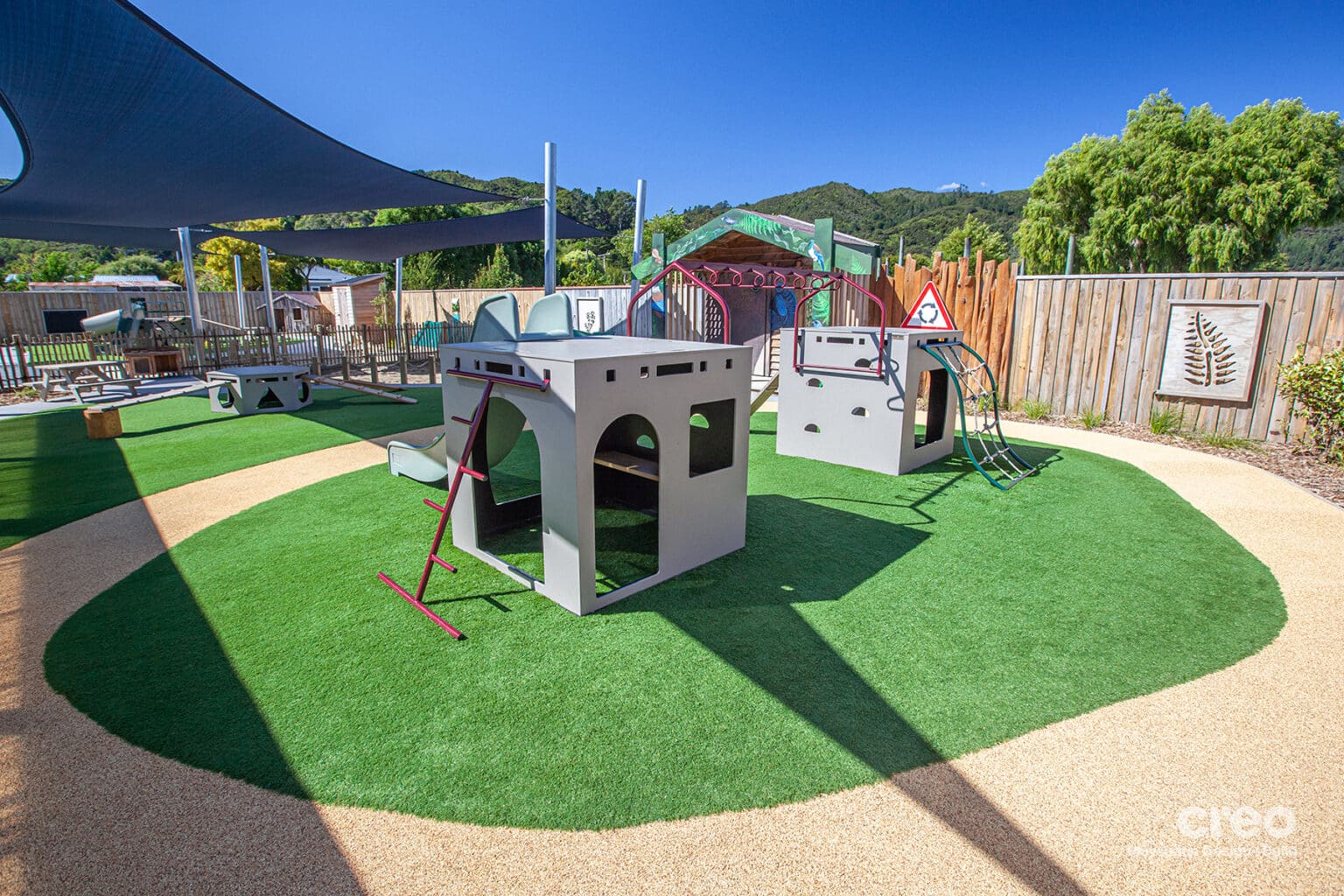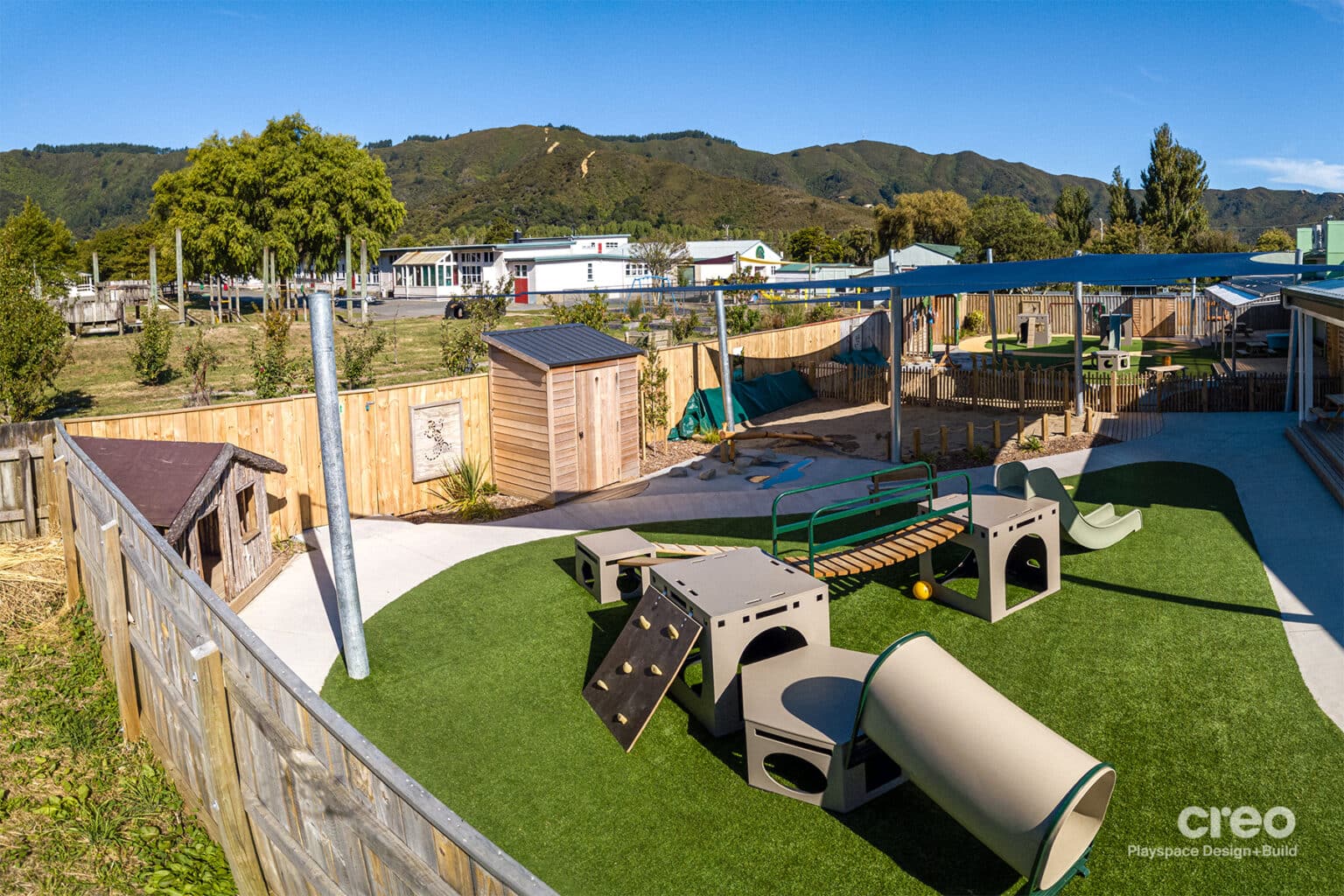 For BestStart Naenae the development of a new playspace was an opportunity to add more play, learning, and fun to their busy Early Learning Centre.
Centre manager Emma Barber wanted an outdoor space that was inviting, practical and allowed the children to extend their physical development.
She was also wanted to prioritise flexible play areas where moveable play items could be used interchangeably.
Emma became aware of Creo after her project manager recommended the 'full service' design and build company.
Through the Creo consultation process, BestStart Naenae were able to refine their plans to include two bike tracks, a sensory path, and areas for ball games and flexible play.
Due to some weather issues, the playground took longer than expected to build, but once the turf and soft fall track was laid, Emma saw the space starting to take shape.
One aspect of working with Creo that Emma particularly liked was how accommodating the Creo team were and how quickly they responded in making small changes to the plan as required.
The result is a playground that ticks all the boxes for Emma and the centre's children.
"Our playground is awesome. The infants love their sensory path and the older children spend most of their time on the bike track," says Emma.
Overall, Emma has had great feedback from parents and the local community. In particular, people love how open and safe the new space feels.
If you'd like more information or to discuss a new project, get in touch today