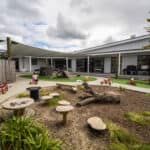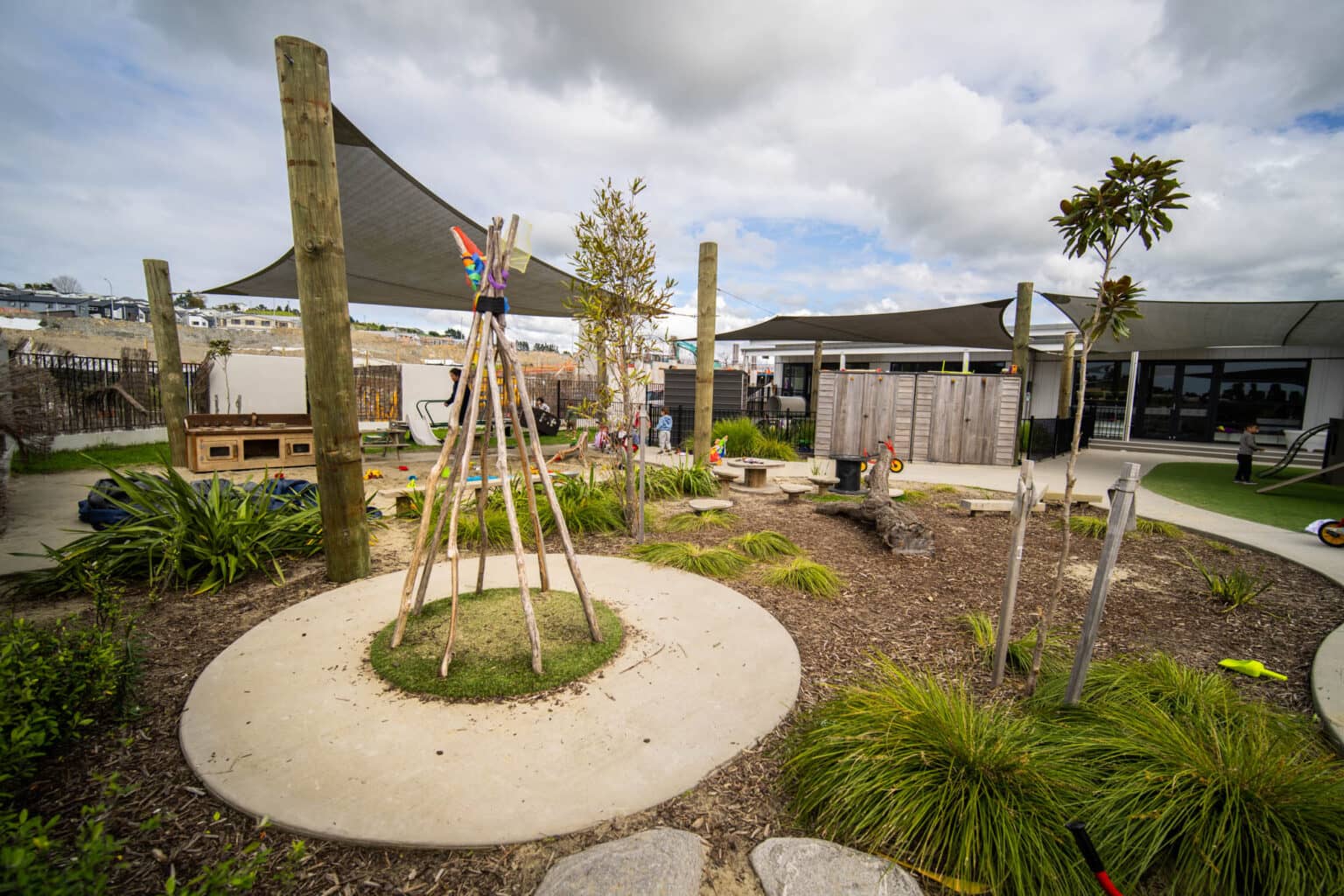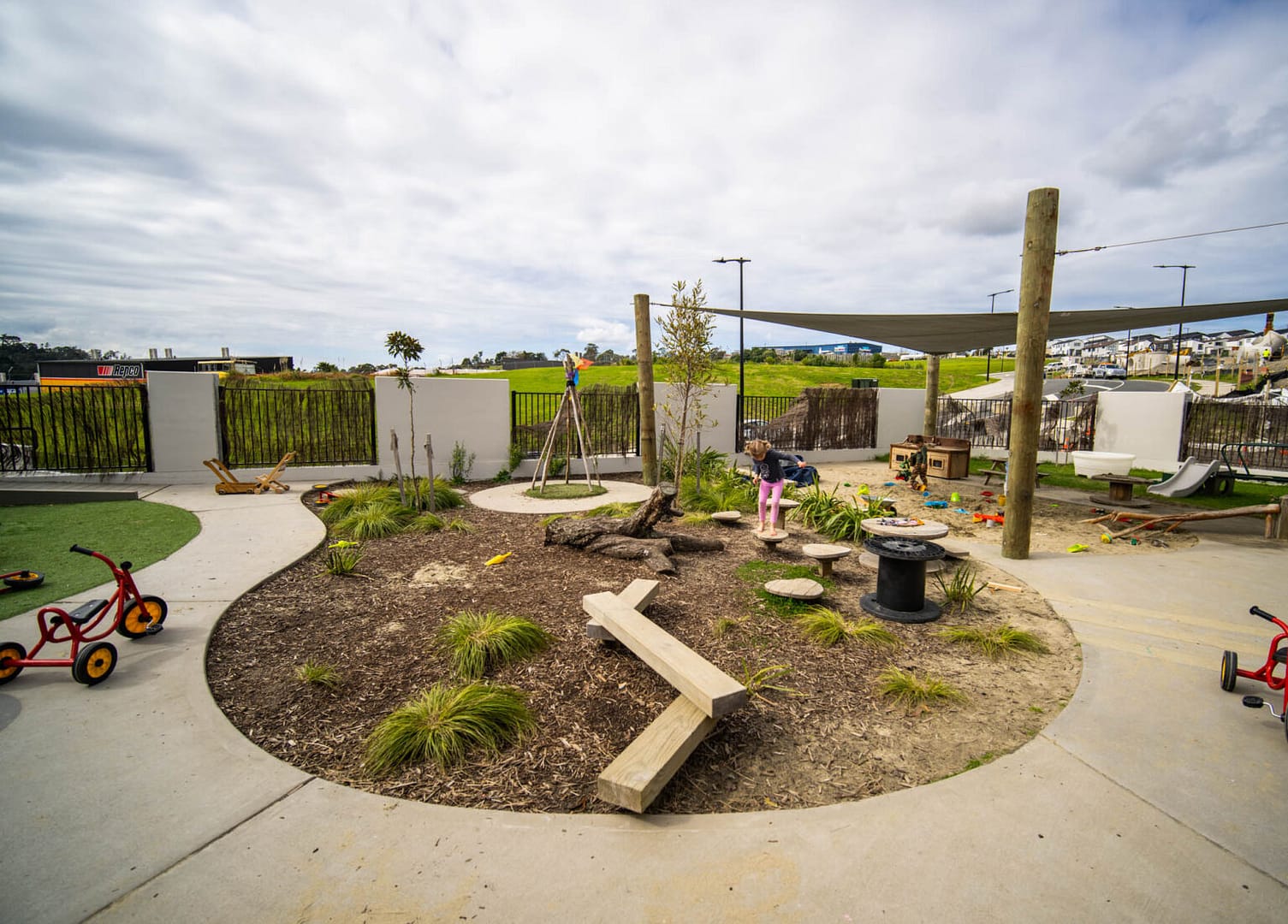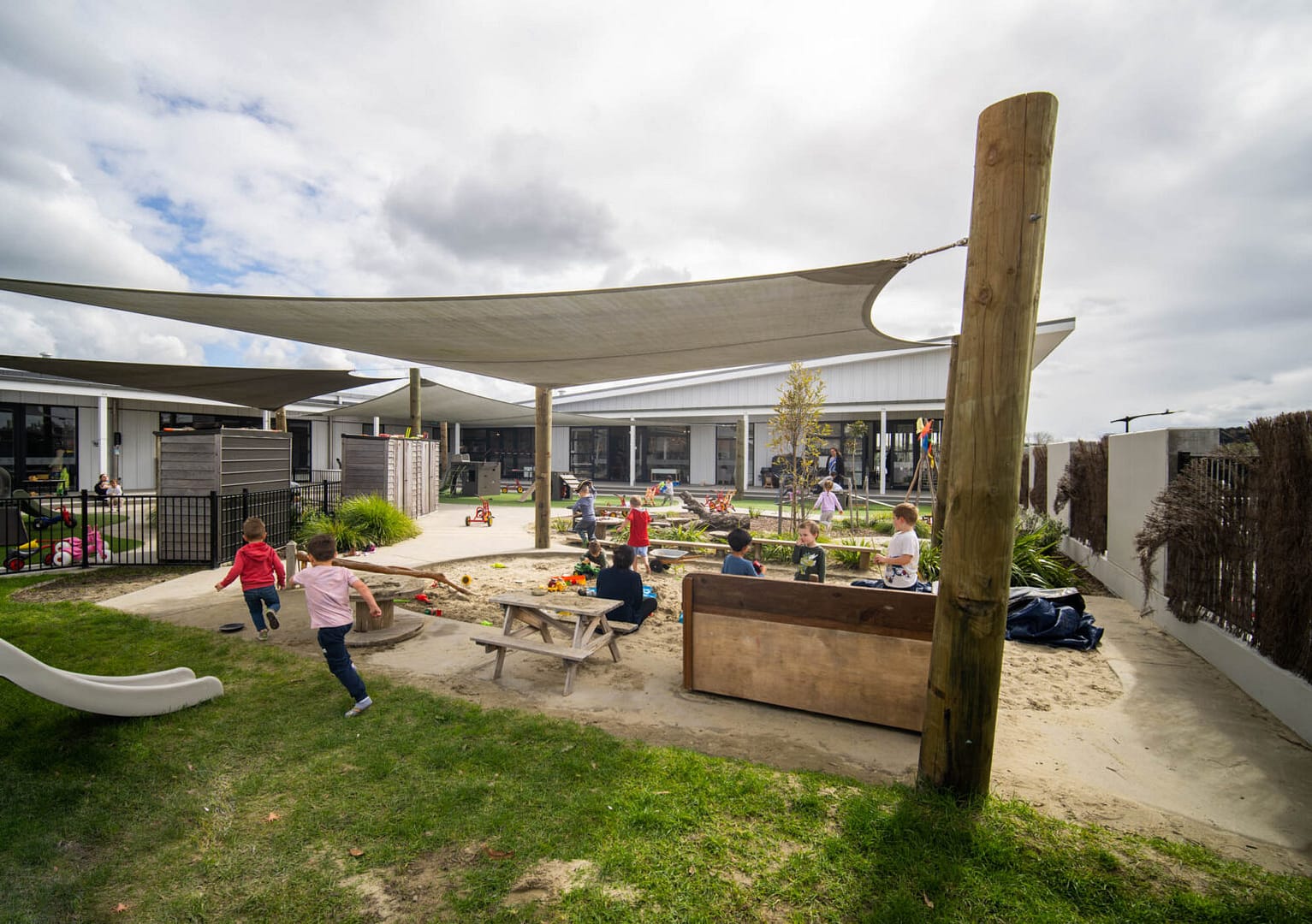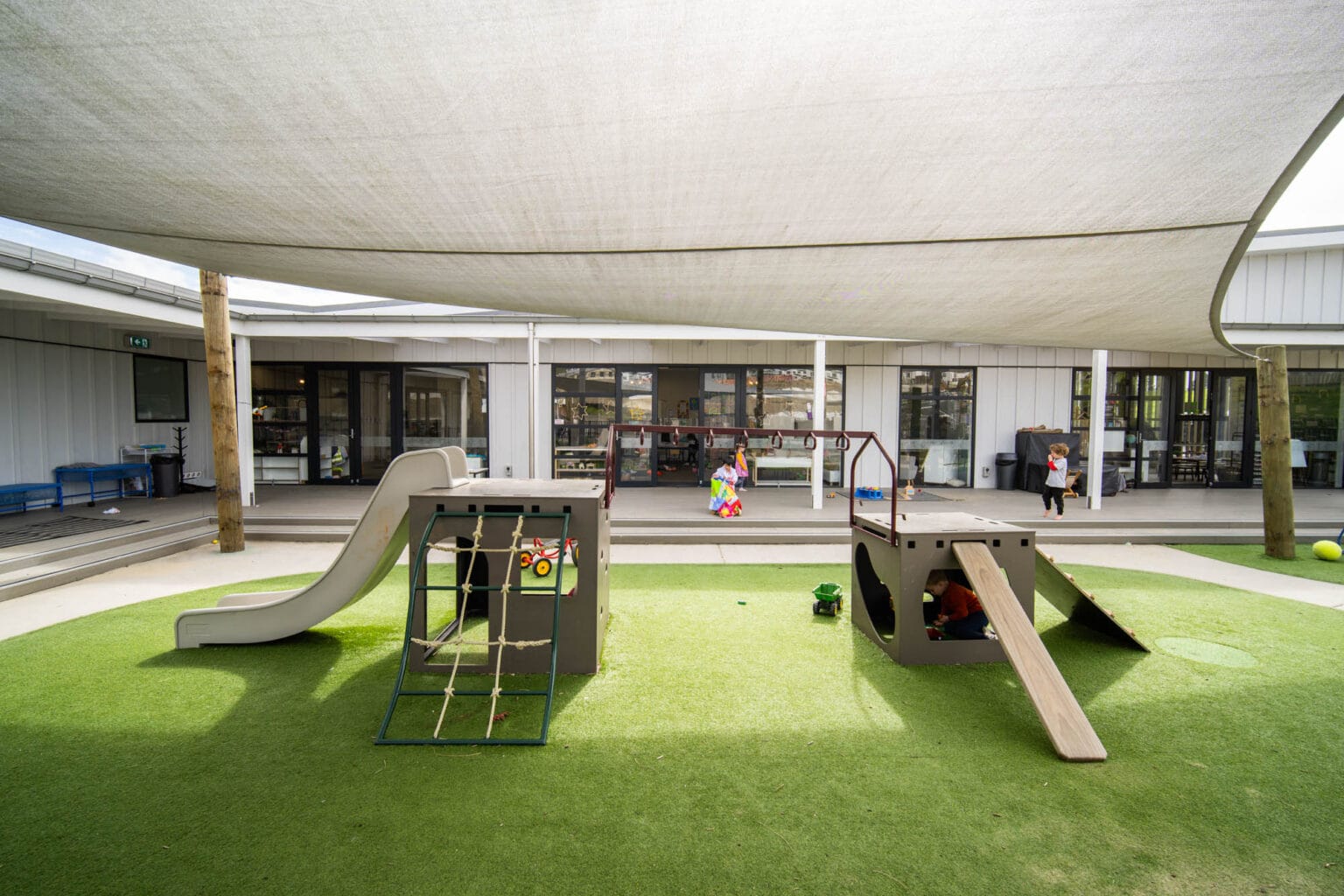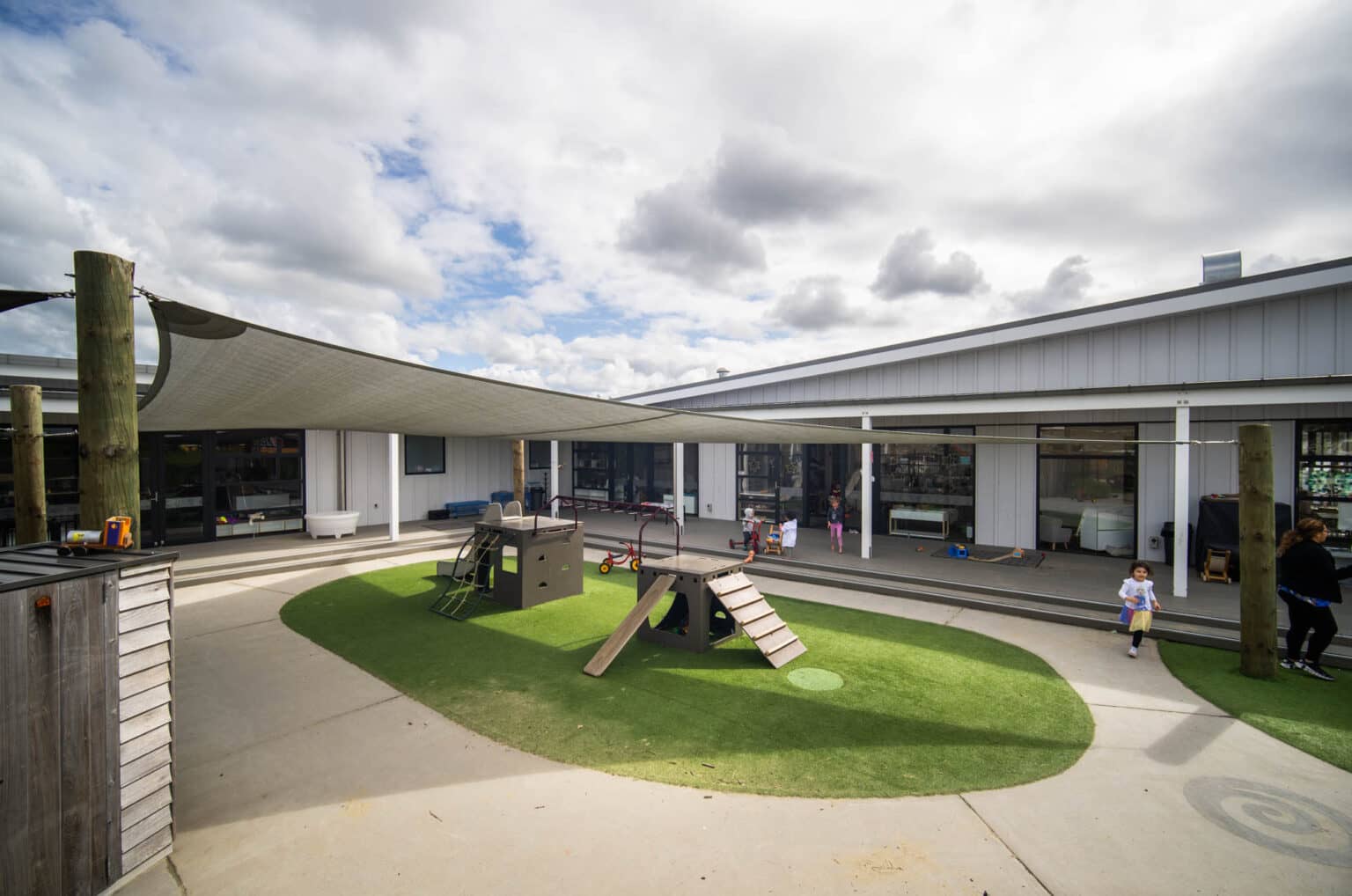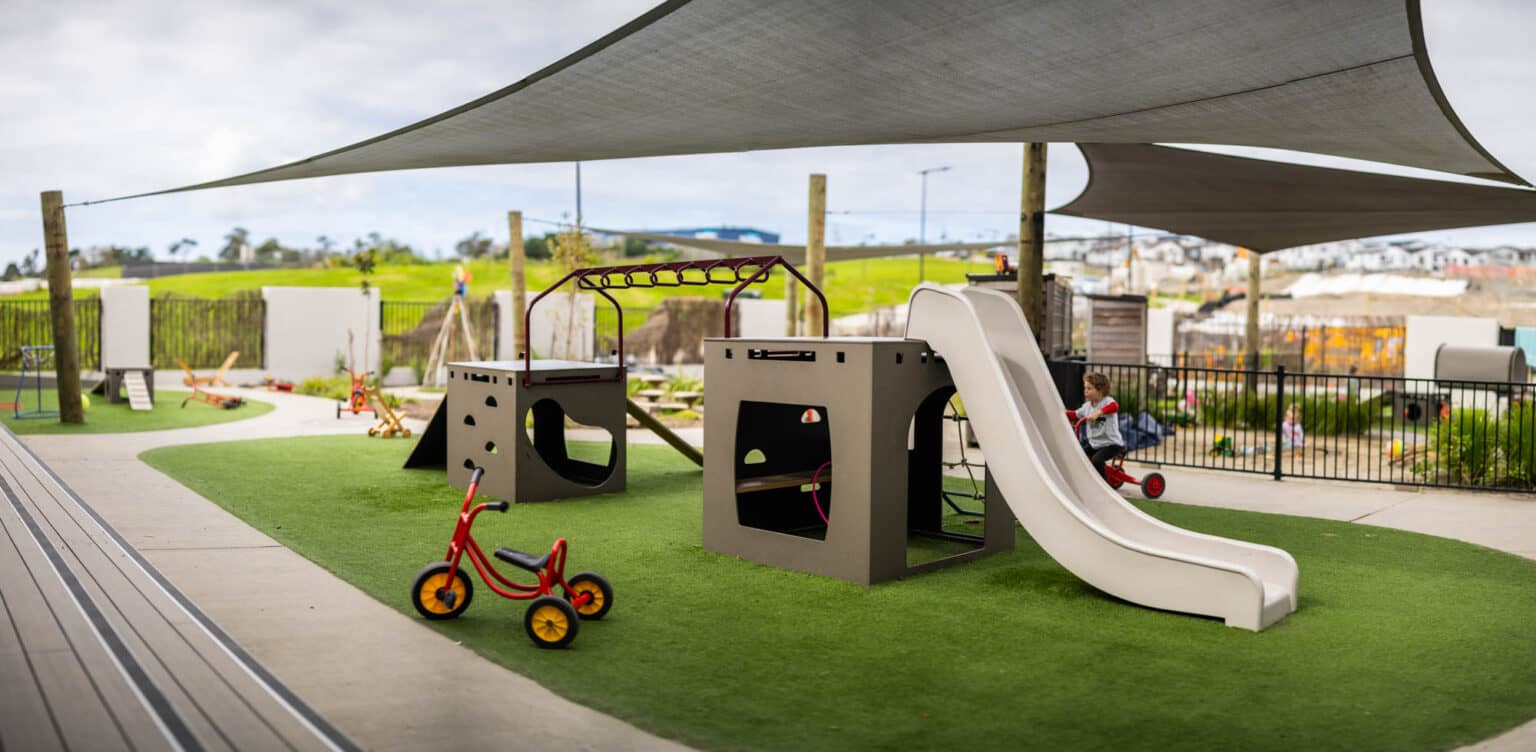 Creo collaborated with the school to create a concept that included 3 different areas.  The main focus was the senior and middle school areas, where they wanted more open spaces for large games, hang-out spots, and outdoor classroom learning.
The Creo team removed the artificial turf and used ground painting to bring colour and flow into the concrete space,creating lines and games to signify where certain spaces were.  The subtle directional design moves people through the space without interrupting any play or sports games taking place.  
On the edge of the concrete space is a deck which was included to act as both a hang-out spot and a space for outdoor classes. It offers a great vantage point to interact with the games and sports taking place while leaving plenty of space for all activities.  
The space around the school hall was also part of the concept. Because there are frequent events happening in and around the school hall, vehicles are always moving through the space. The school wanted a designated area for the markets and events that still looked cohesive with the play area but also created some separation so that vehicles can pass safely and not interrupt the activity taking place.  
The final area is an unprescribed playspace. Complete with a mound, slides, and tunnel, the space is perfect for the younger students at the school. Rubber safety surfacing was used to create a soft landing and tie the play space with the colours of the surrounding courts. The surface design also features the school logo, personalising the space and making it uniquely Kaurilands School.   
The new

playspace

is vibrant

, fun, and exciting. With endless play opportunities and

elements

to bring the school community together

.
If you'd like more information or to discuss a new project, get in touch today