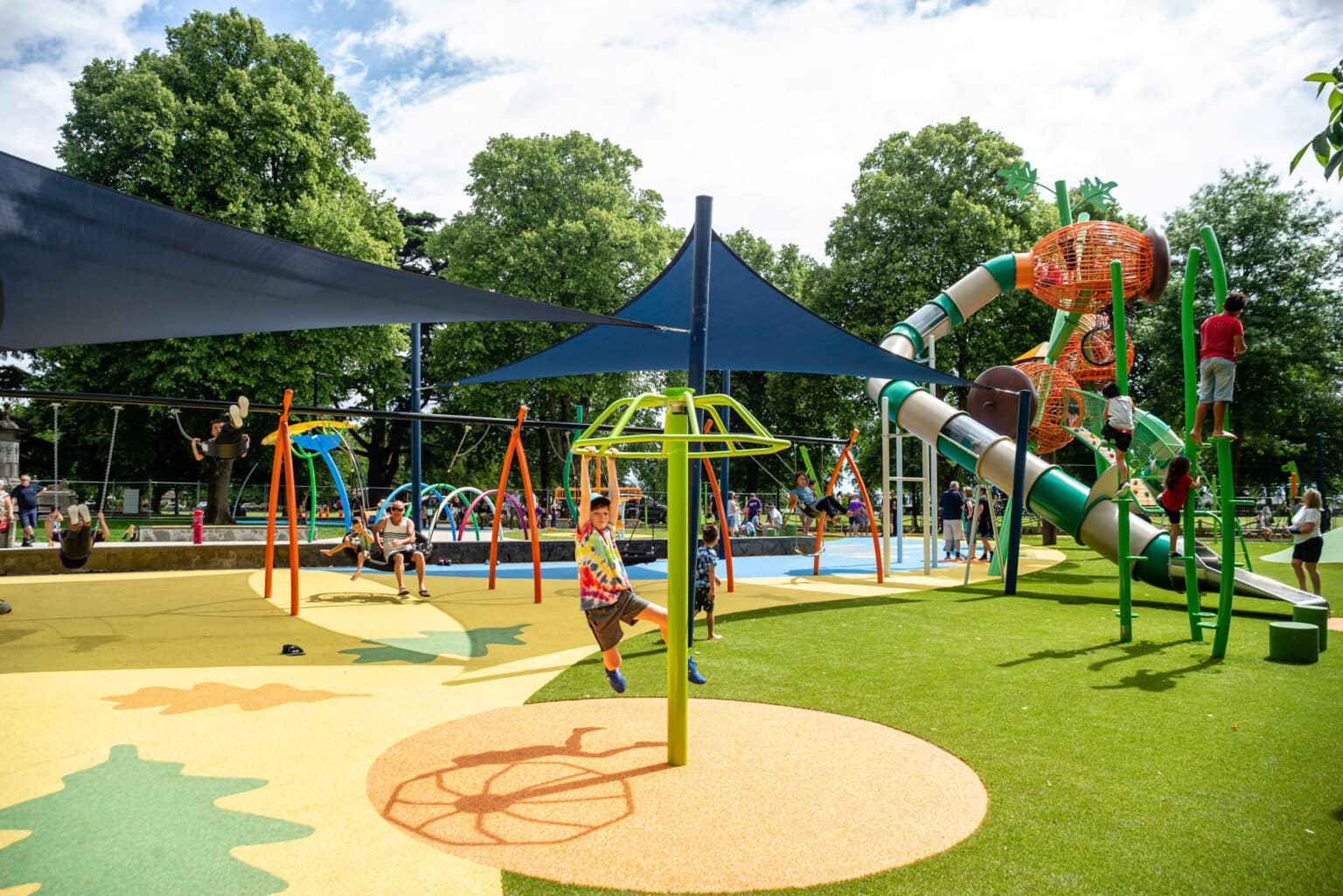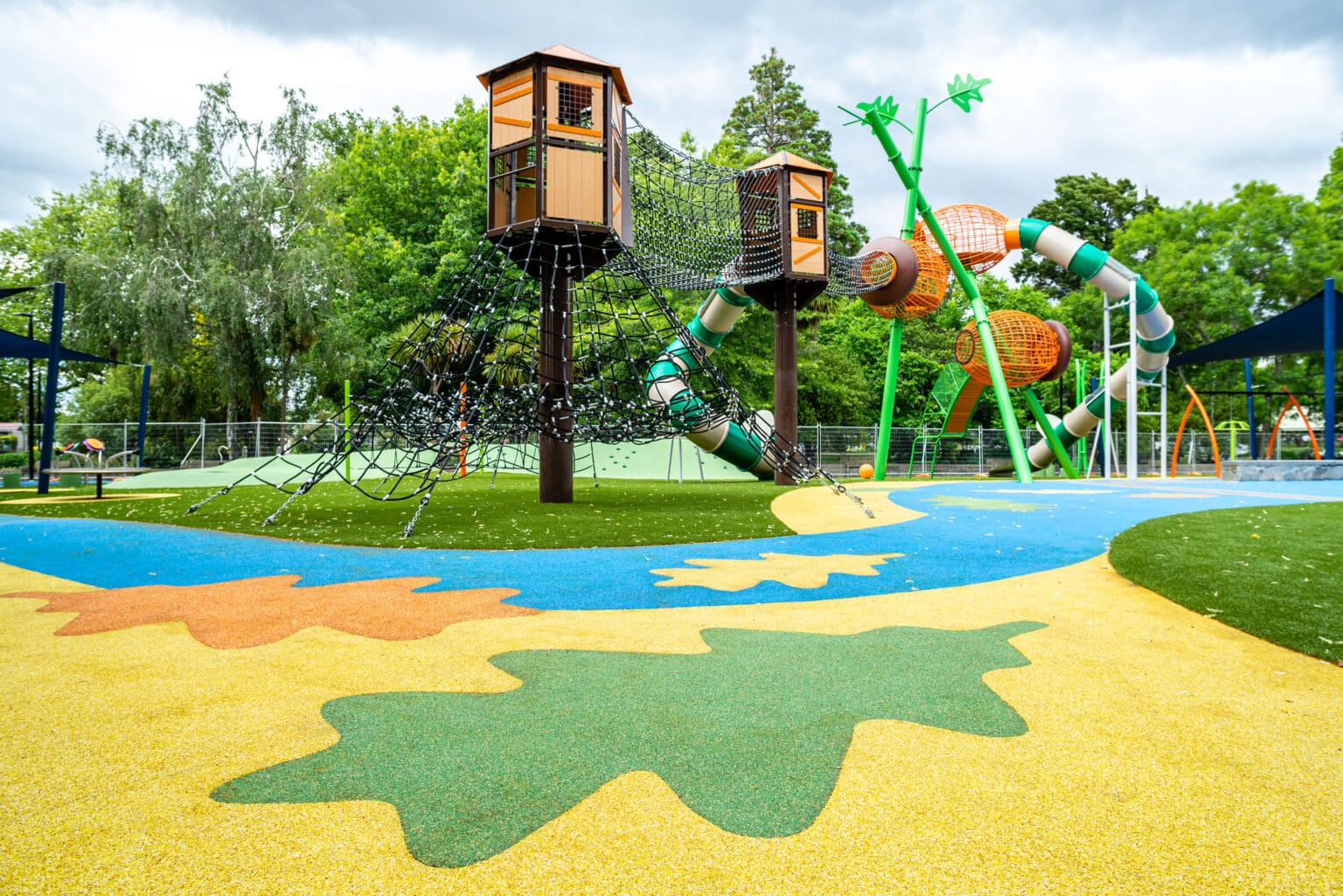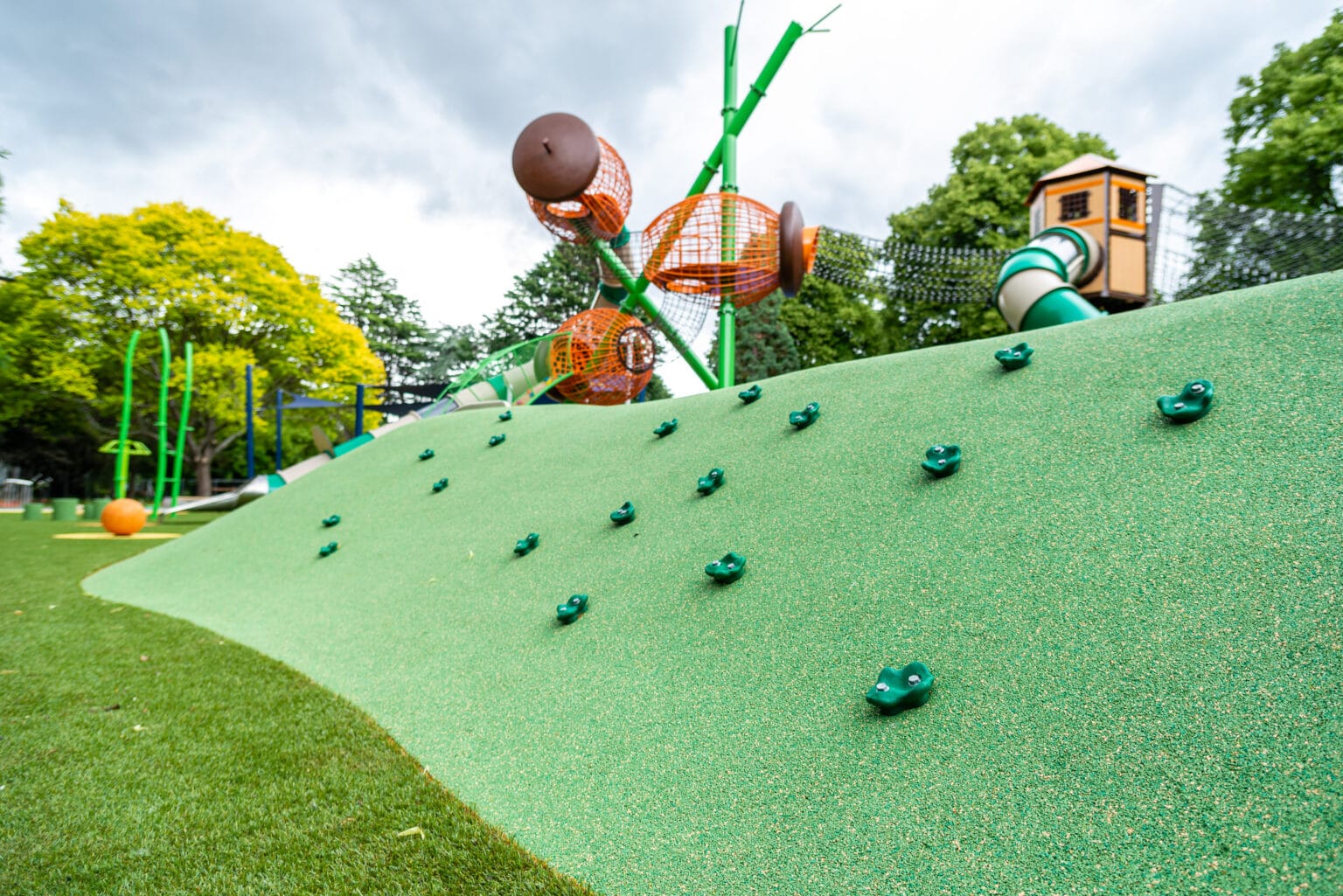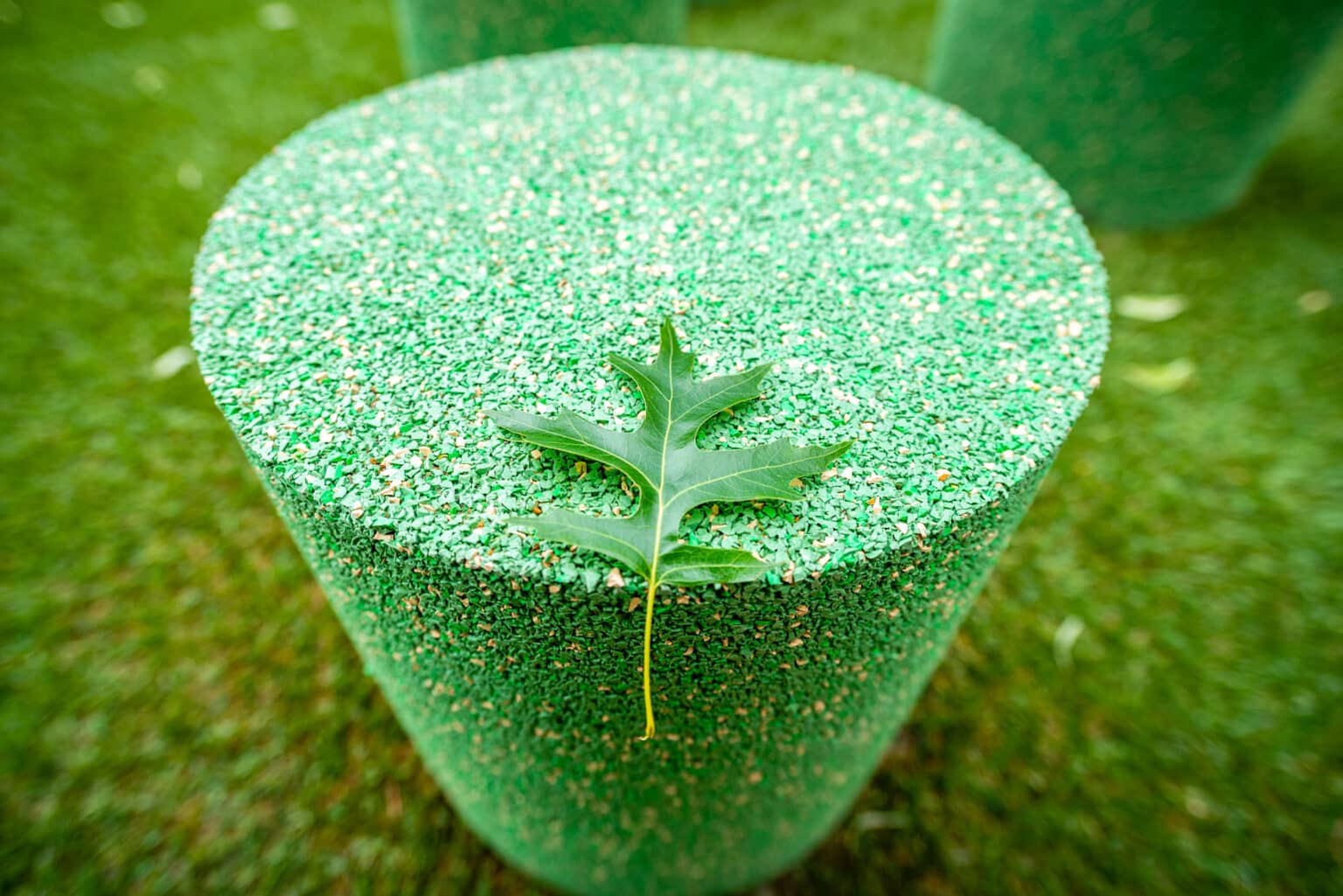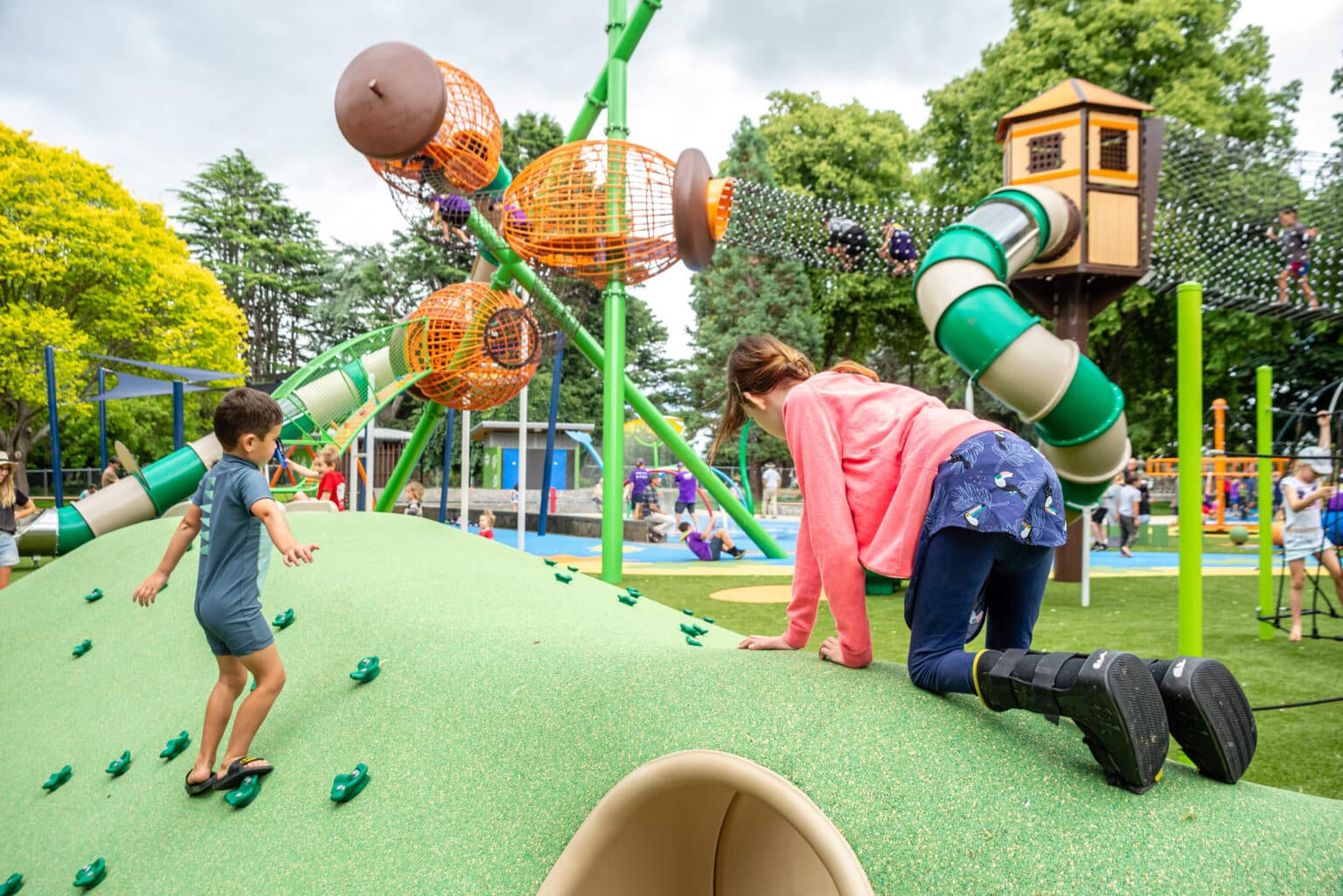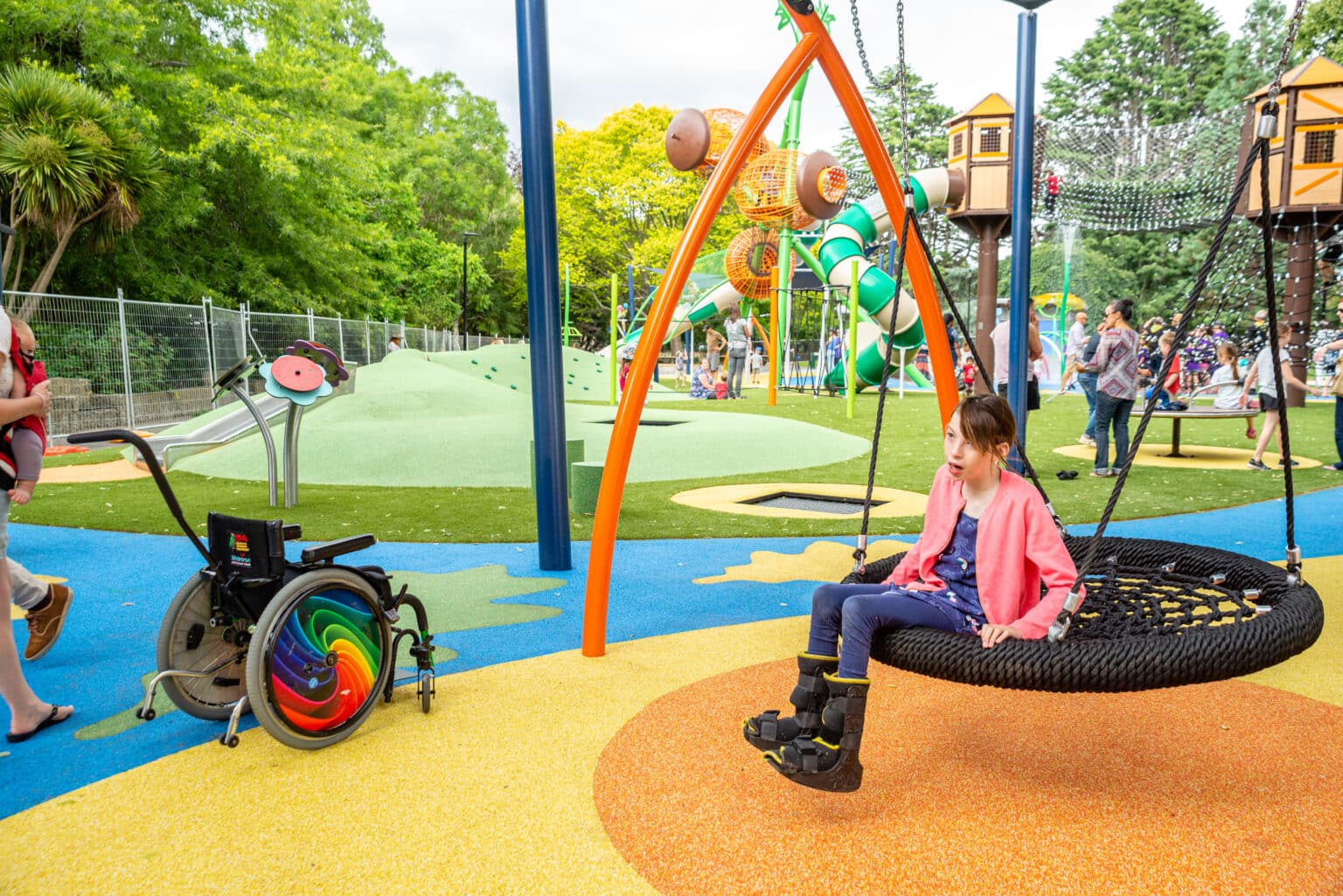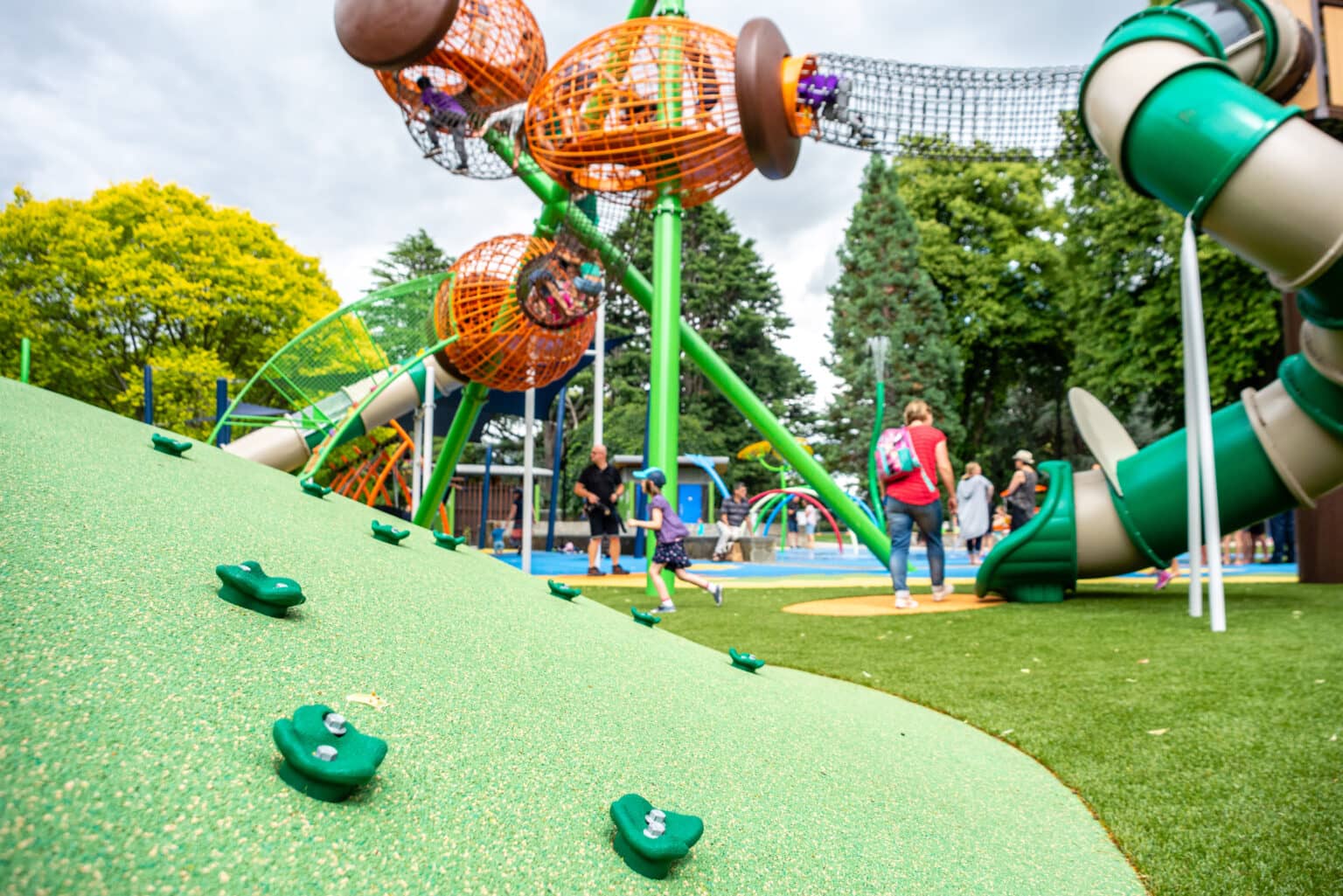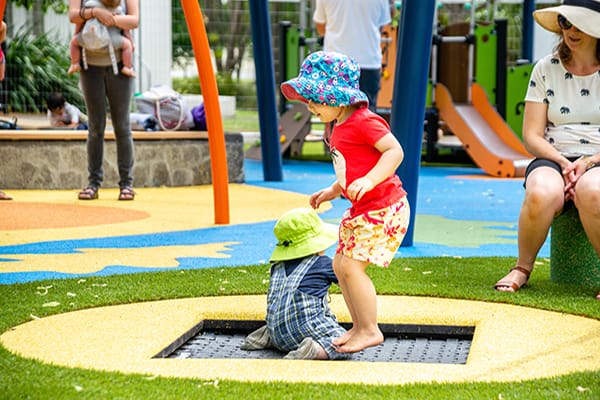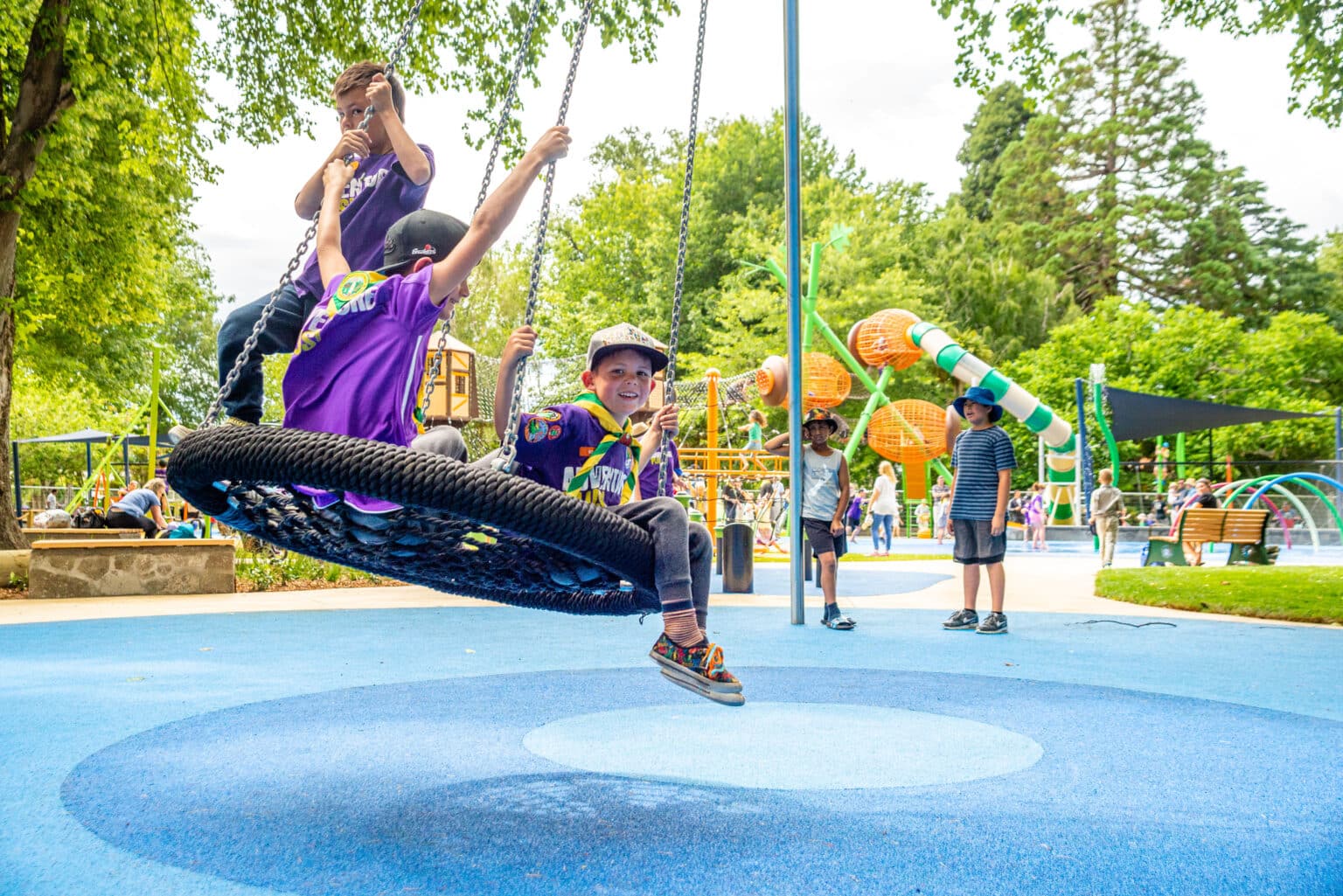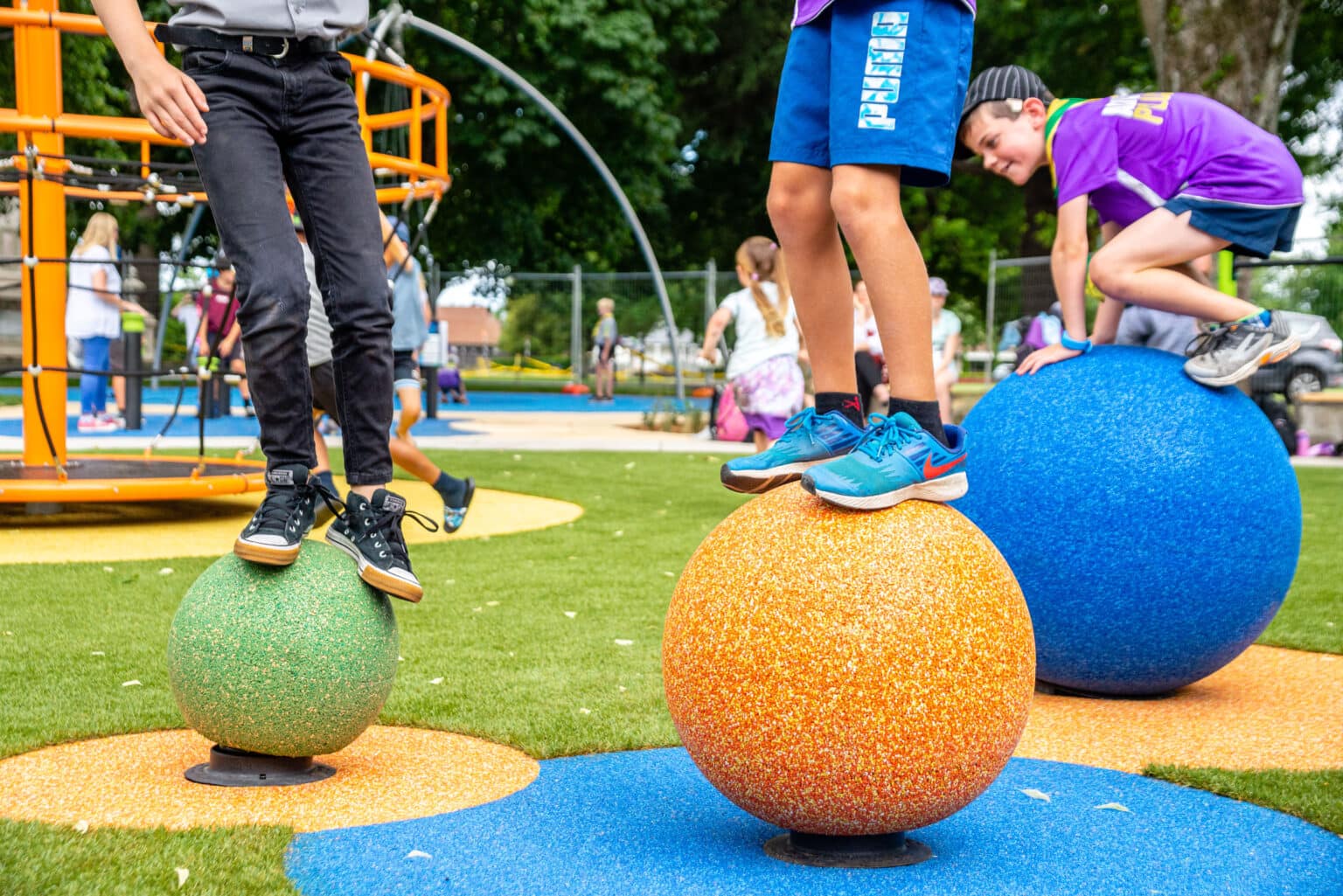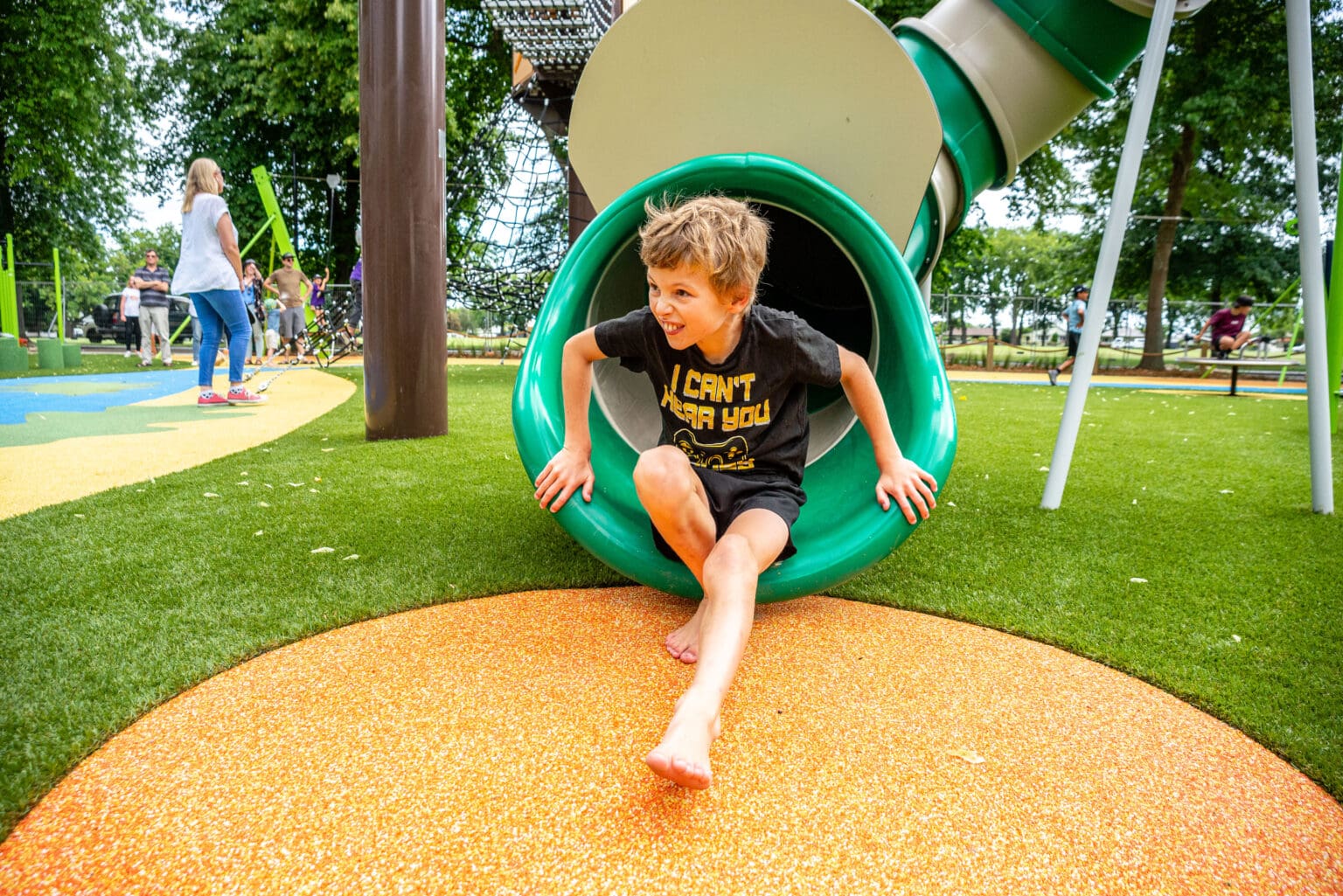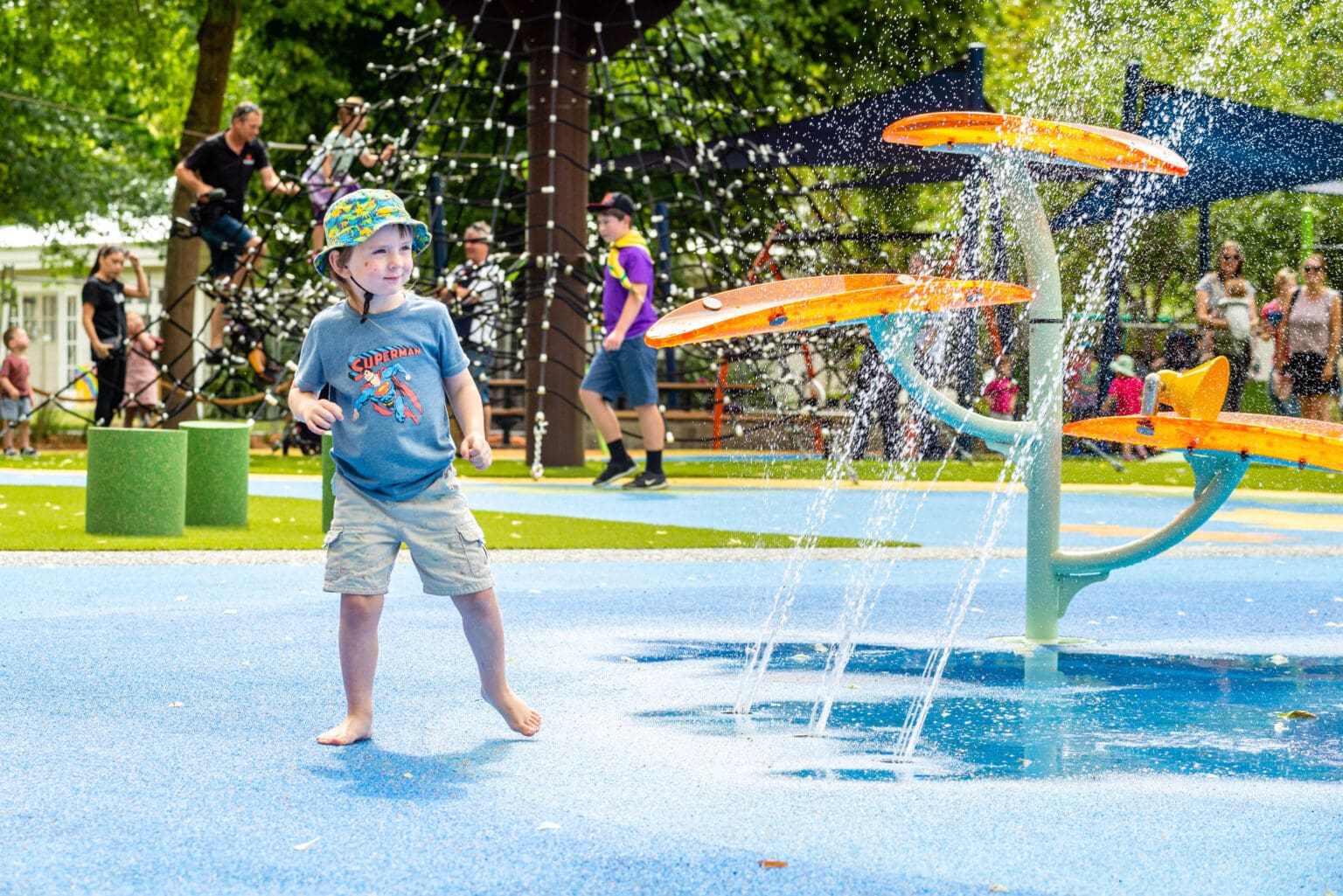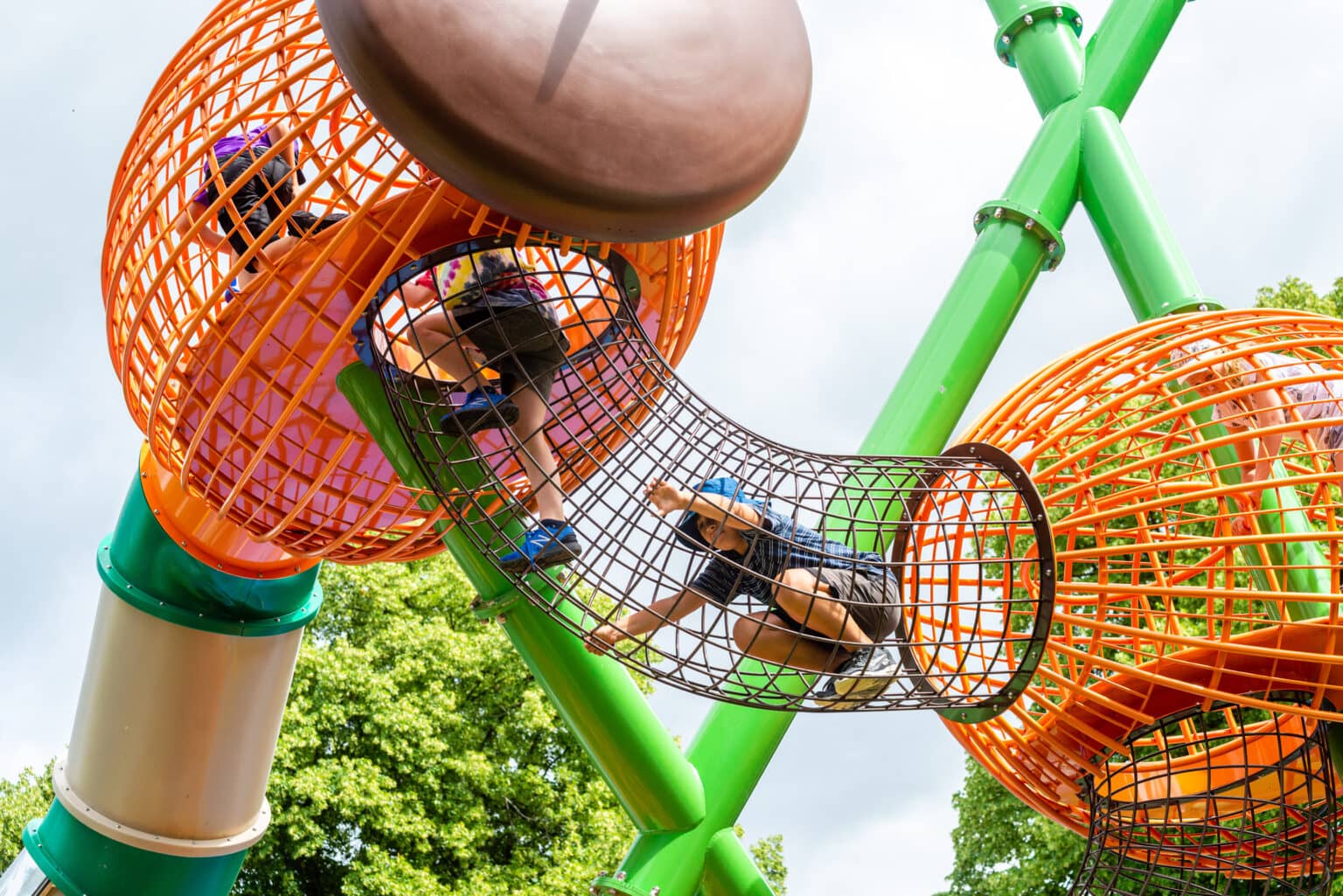 Creo was engaged by the Hastings District Council to design the Cornwall Park Playground in late 2018.
Twelve months later, the park was opened to an eagerly awaiting community who were delighted with the new playspace.
The ideas and the concept for the playground came from the main structure piece which was selected by the council; the Acorn Climbing Village.
This provided Creo with the theme of acorns, autumn leaves, and meandering streams – all of which are features of the surrounding environment.
There was an existing waterplay area within the park which Creo resurfaced and tied into the play space by linking it to a blue river-themed accessway. 
This made the connection with the water ways in the surrounding park.
To bring the idea of Autumn leaves into the space, Creo designed large leaf patterns into the play surface, giving the effect of leaves dropping into a stream. There are 55 leaves in the play space in total and children are encouraged to try and spot them all.
At time of construction, the Acorn Climbing Tower structure selected by the Council was the first of its type in Australasia.
Being a large piece in a small play space, it provides a sense of scale.
Using this to best advantage, Creo tucked play equipment all around the structure, providing different play experiences for children to discover as they move through the play space.
This keeps the excitement and sense of adventure going for longer.
When selecting the equipment for the play space, Creo chose items that not only covered a wide range of ages, but also a range of abilities. Equipment such as inground mini-trampolines, ramped play structures with sensory panels, and large open basket swings, all provide accessible play options.
There was also a sustainable element with the safety surfacing. Over 6000 tyres were recycled to create the surface layer underneath that you don't see but get the bounce from.
Many thanks to the following people who worked on this project:
Playco (play equipment)
Tina Dyer (playground compliance)
Numat (surfacing)
Downer (civil works)
Creations Paving & Contracting Limited
Evergreen Landscapes
Citrus Studio Architecture and Tims Construction Ltd. (toilet block)
Hawke's Bay Trim and Canvas (shade sails)
FEL Group Ltd. (furniture)
If you'd like more information or to discuss a new project, get in touch today