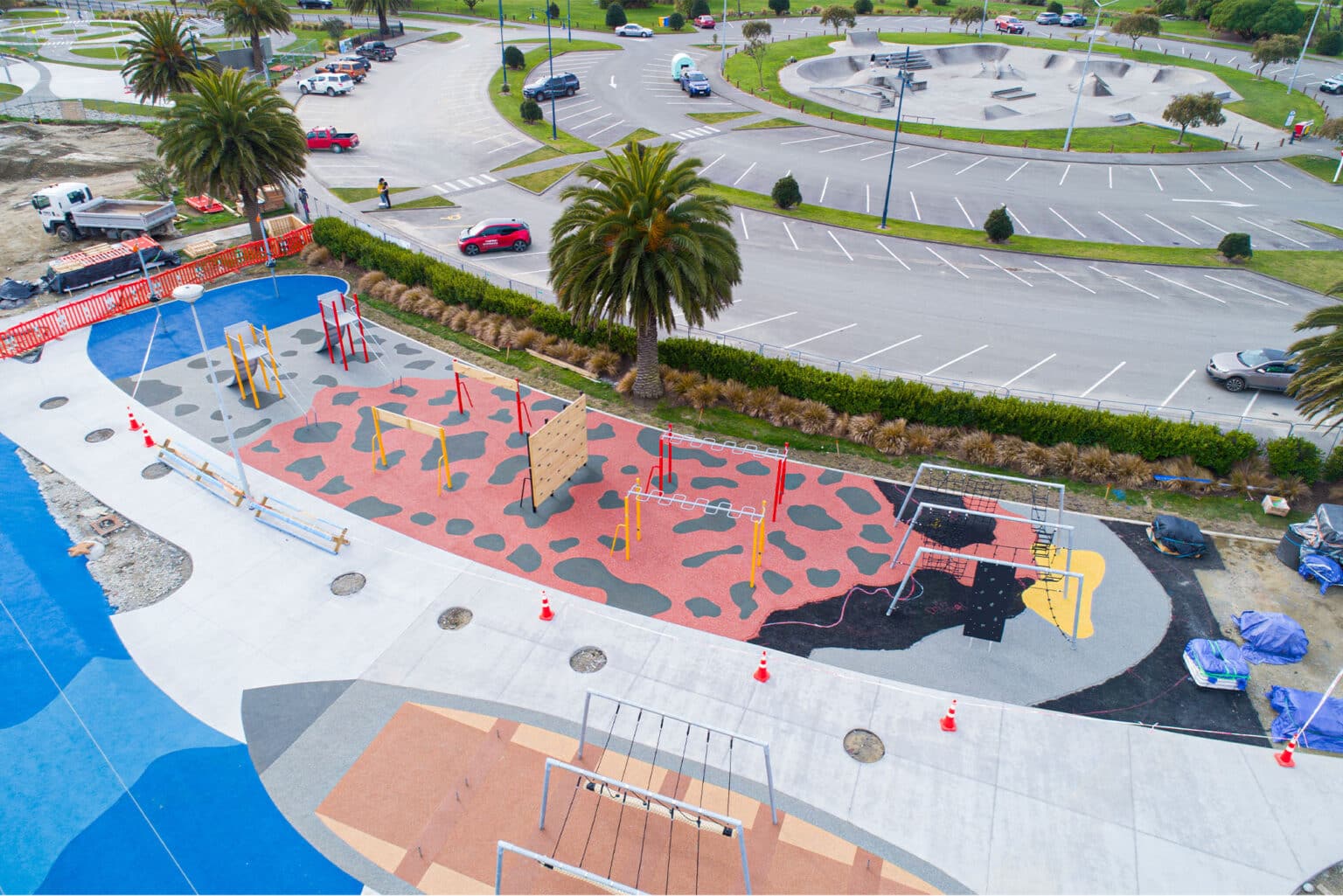 Playground for all!
CPlay story starts from a vision to create a space where users of all ages, abilities and background can enjoy, interact and create memories.
From that vision, the volunteer group was created to bring Caroline Bay Playground back to life with a unique design that tells the story of its people.
CPlay focused on inclusivity, local heritage and making sure that this playground will set the standard for what public spaces should thrive for when designing new spaces.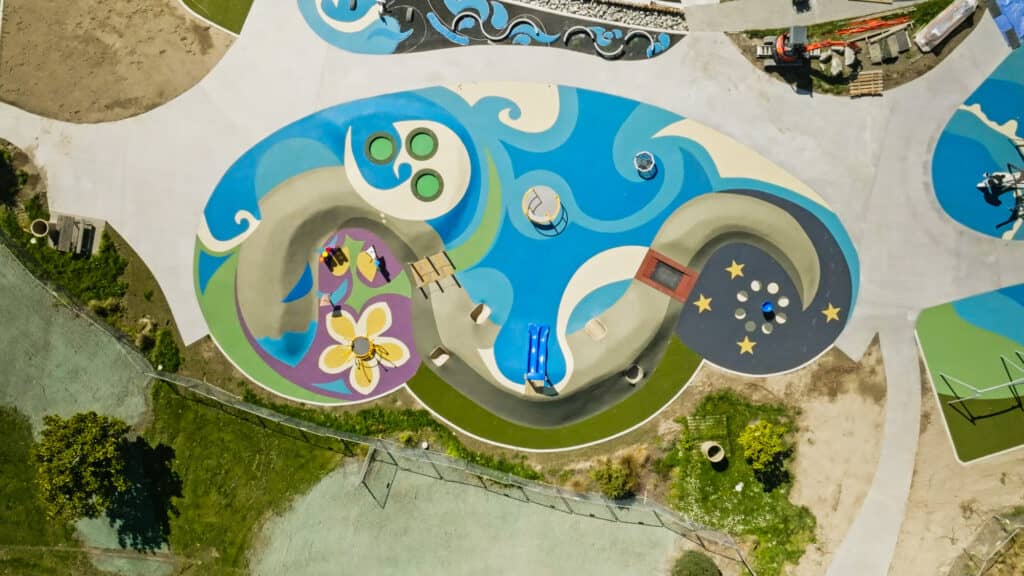 The Story
Caroline Bay and its surrounding region have a rich and notorious history spanning millions of years. It all began with the reef under the sea, which formed from a lava flow extending from Timaru inland to the shore.
When humans began to explore these lands, the Te Tihi-o-Maru region transformed into a gathering place. Early Maori groups like Waitaha, Rapuwai, and Kati Mamoe would collect food from Waitarakao (Washdyke Lagoon) and head to the West Coast to gather pounamu. Today, Arowhenua is the local marae.
With the arrival of Europeans, Timaru transitioned from a whaling spot to a hub for South Canterbury. The shallow reefs, however, were treacherous. Many ships found themselves wrecked or stranded along the Caroline Bay coastline. This led to the establishment of the Timaru Volunteer Rocket Brigade, whose goal was to rescue passengers and crews from ships that met misfortune on the reef.
These historical episodes are now vividly told at the new CPlay playground, capturing everything from its geological foundations to the local Maori heritage and the European arrivals.
How the Community Created This Space
Through a community initiative, CPlay volunteers collaborated with various groups in Timaru to guarantee that the playground would be inclusive and reflect the local narrative.
Understanding and catering to the community's genuine desires was crucial for CPlay's success. The new additions include playground equipment for various age groups, sensory components, and other inclusive features— all based on community feedback.
Generous contributions from numerous donors provided the essential funding, showcasing what the community can achieve when united in purpose.
CPlay Design
The vision to showcase Timaru's millennia-old story has always driven the community group behind the CPlay concept.
CPlay's design was a combined effort of the community and outstanding industry partners. Rushton Architects was behind the area's design, while Creo managed the surface detailing design and equipment layout. Playground Centre designed and manufactured the amazing playground equipment that features Timaru's Lighthouse and Shipwreck.
Particular design highlights include the bespoke lighthouse and shipwreck, complemented by a surface design that creates a journey into history and local heritage. This journey also features the Taniwha, a creation of the gifted local Maori artist Francine Spencer.
Every part of this playground tells a story, incorporating careful planning and artistic intent, making it unique and visually captivating.
For the Community, With the Community
CPlay would remain a dream without the collective effort of everyone in Timaru. From the diligent volunteers who lifted this project off the ground to the individuals involved in design and on-site work, all played a part in making this project a premier attraction in South Canterbury.
Public play spaces are continually evolving. CPlay stands out by creating a destination catering to users of all ages, abilities, and cultural backgrounds. This was only possible due to community engagement, industry expertise, and, most importantly, individuals driven by passion to shape communities for its people.
If you'd like more information or to discuss a new project, get in touch today