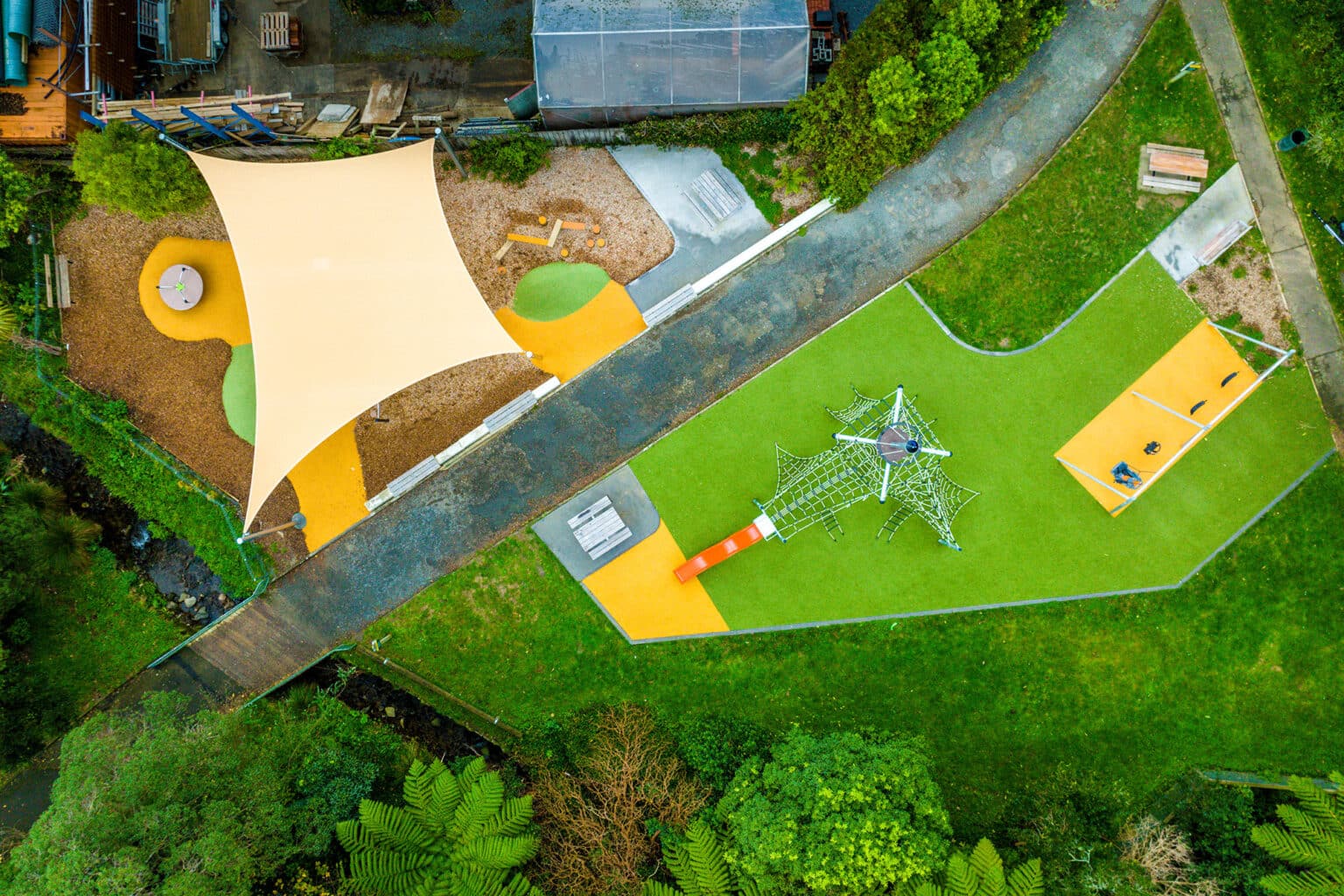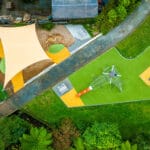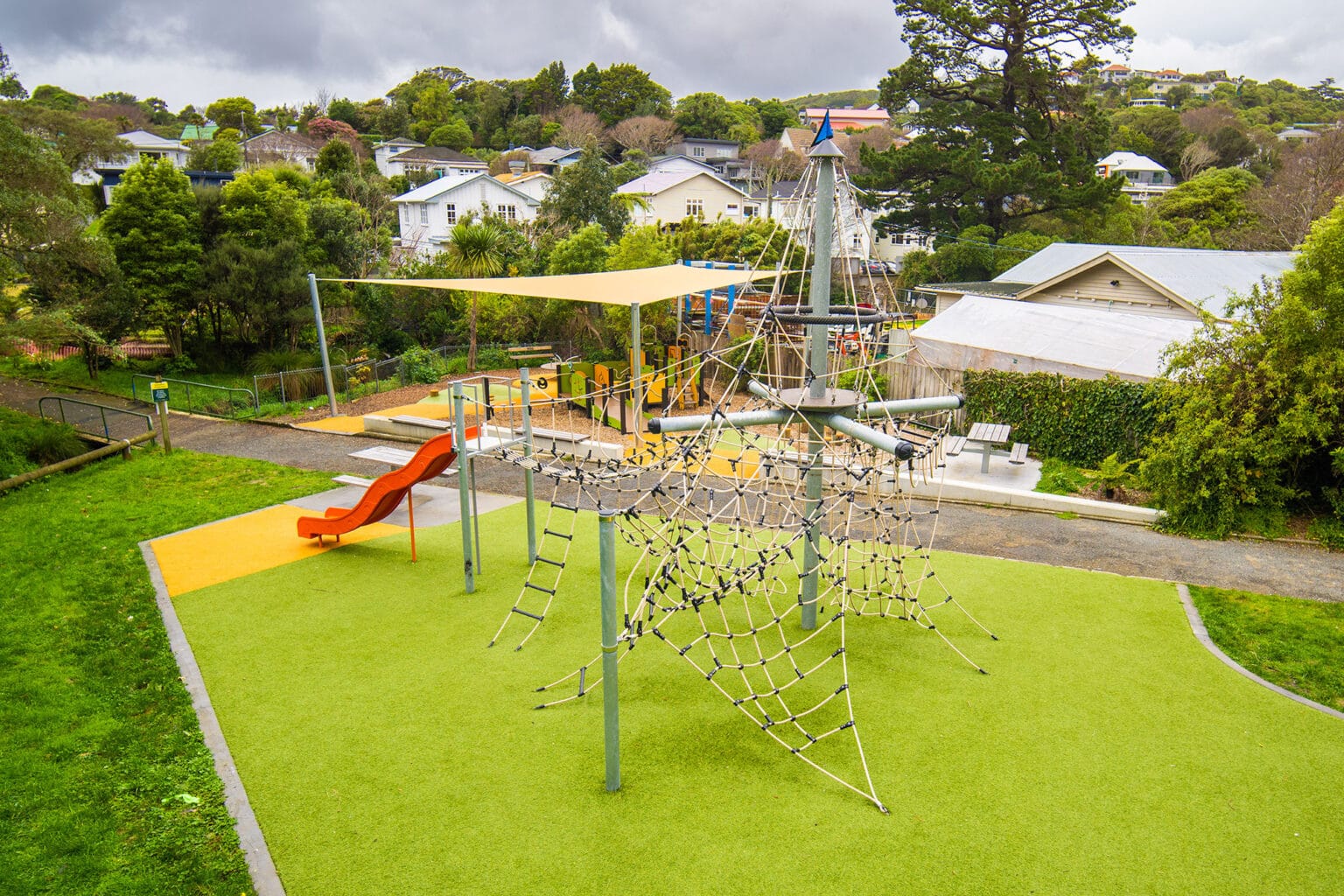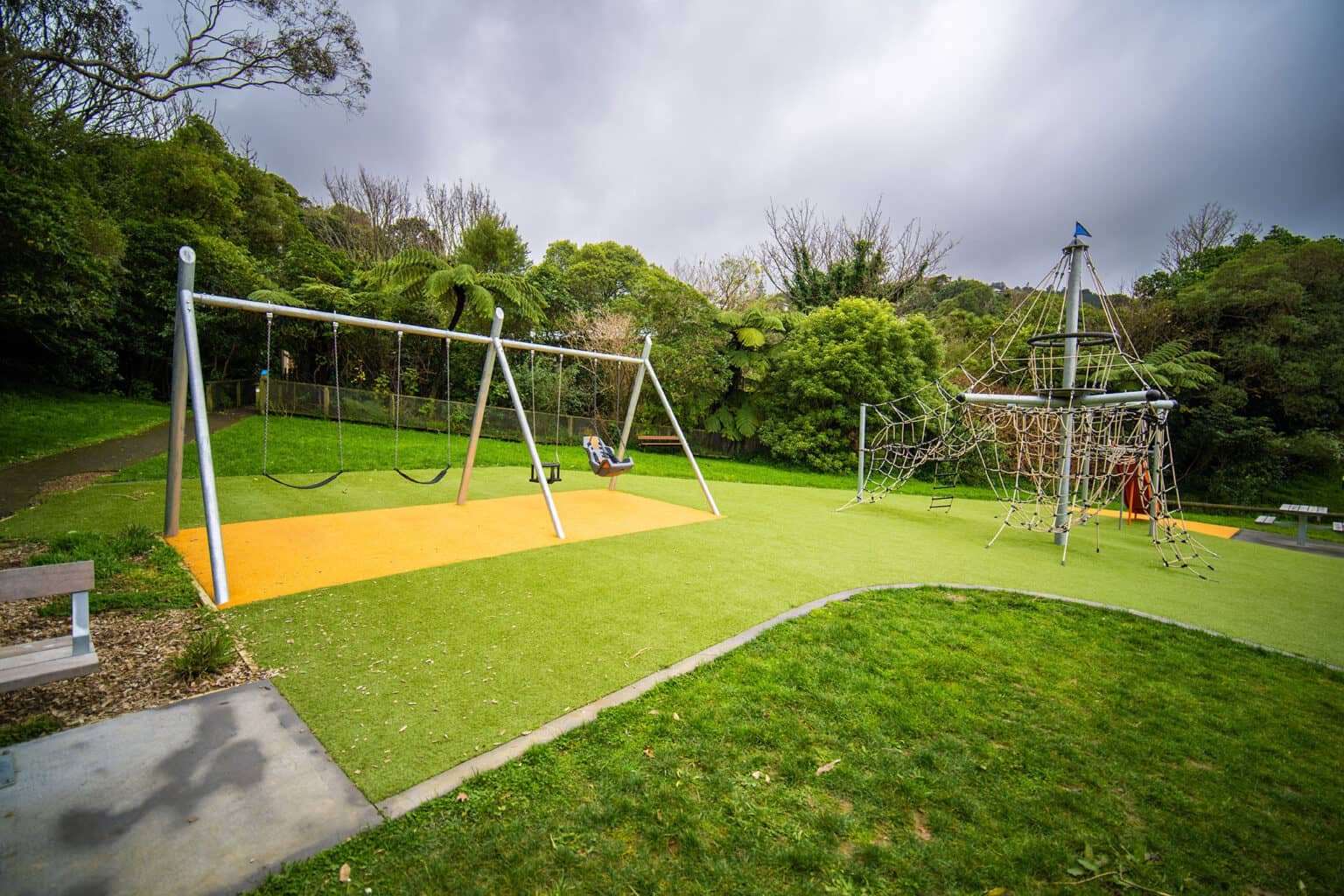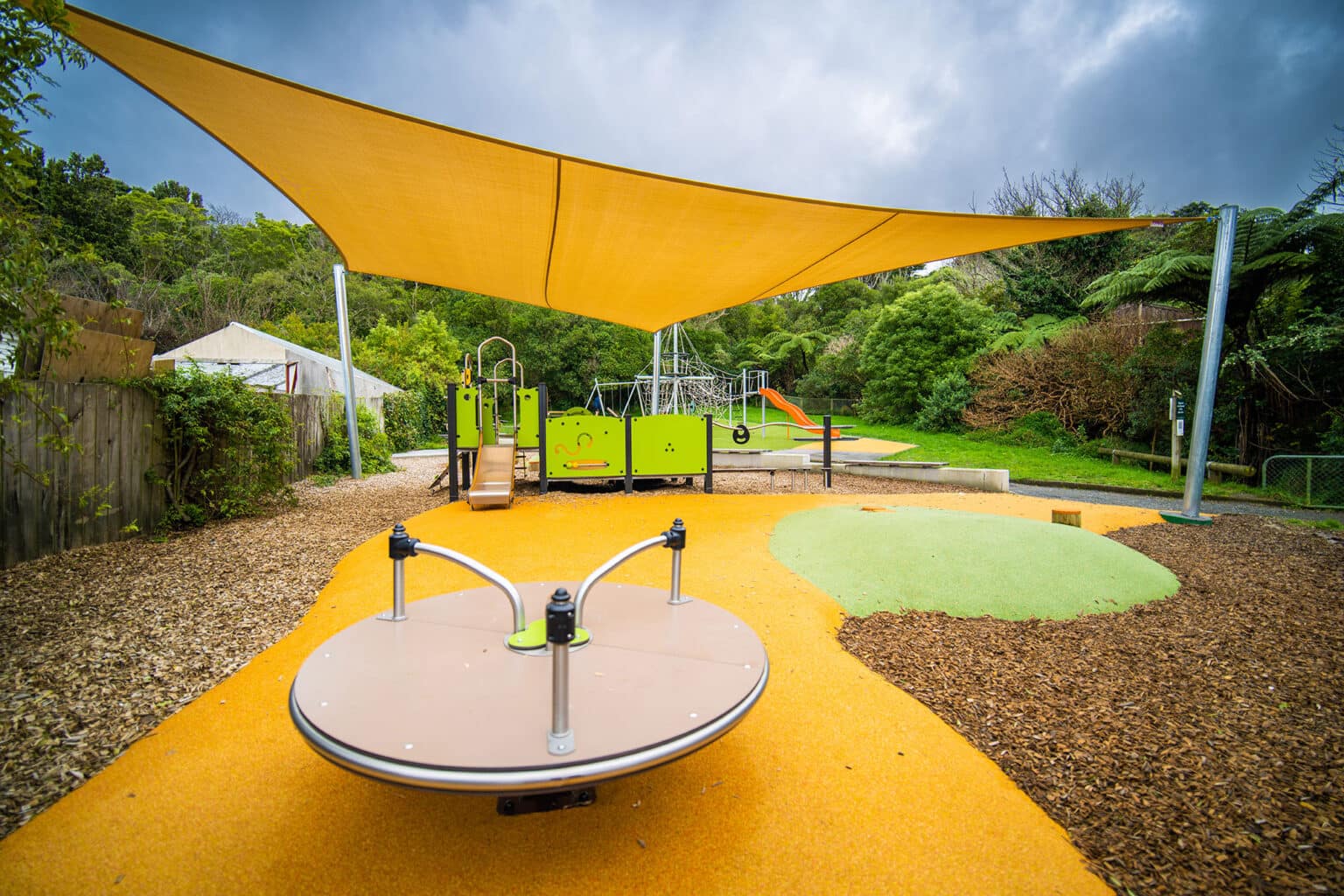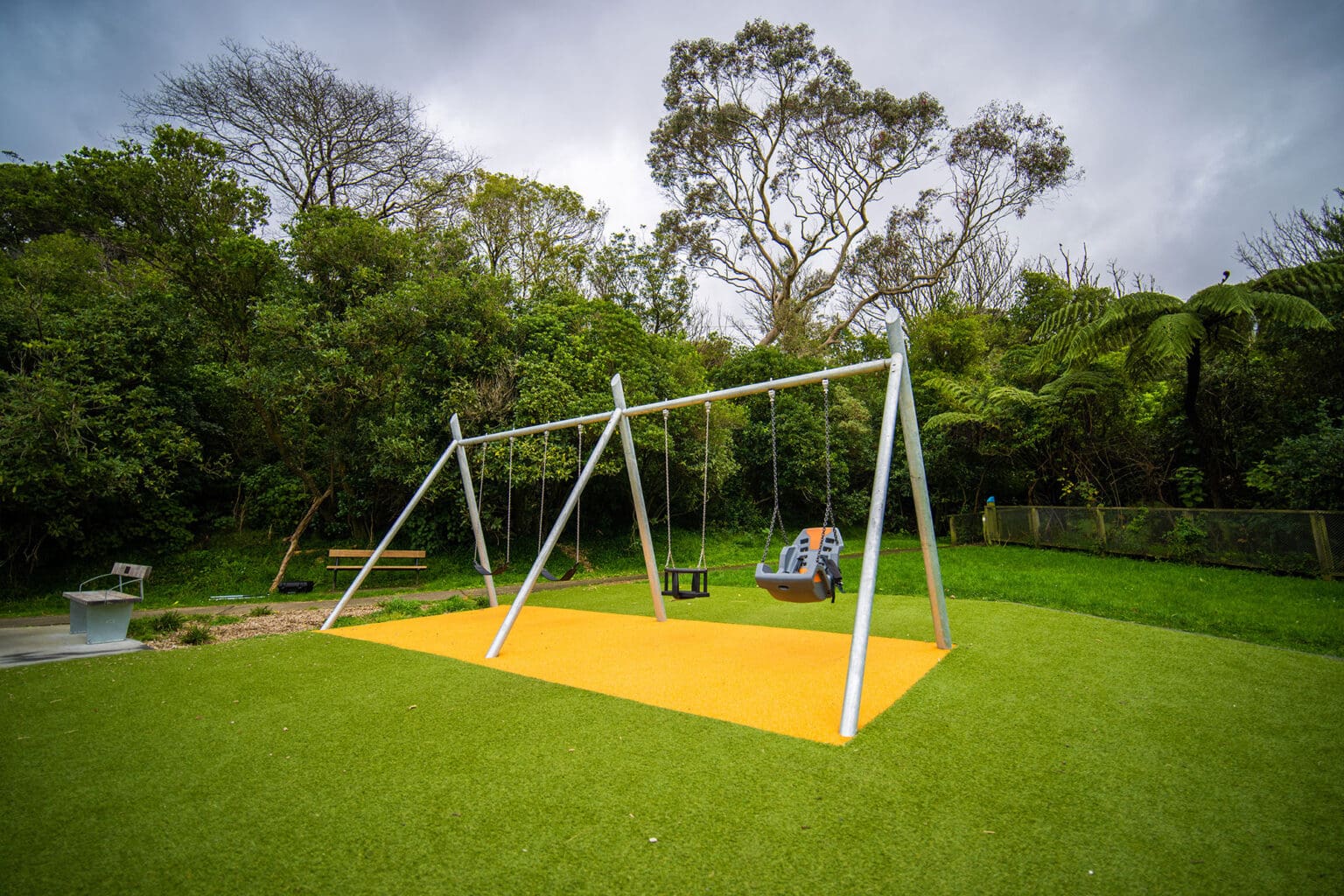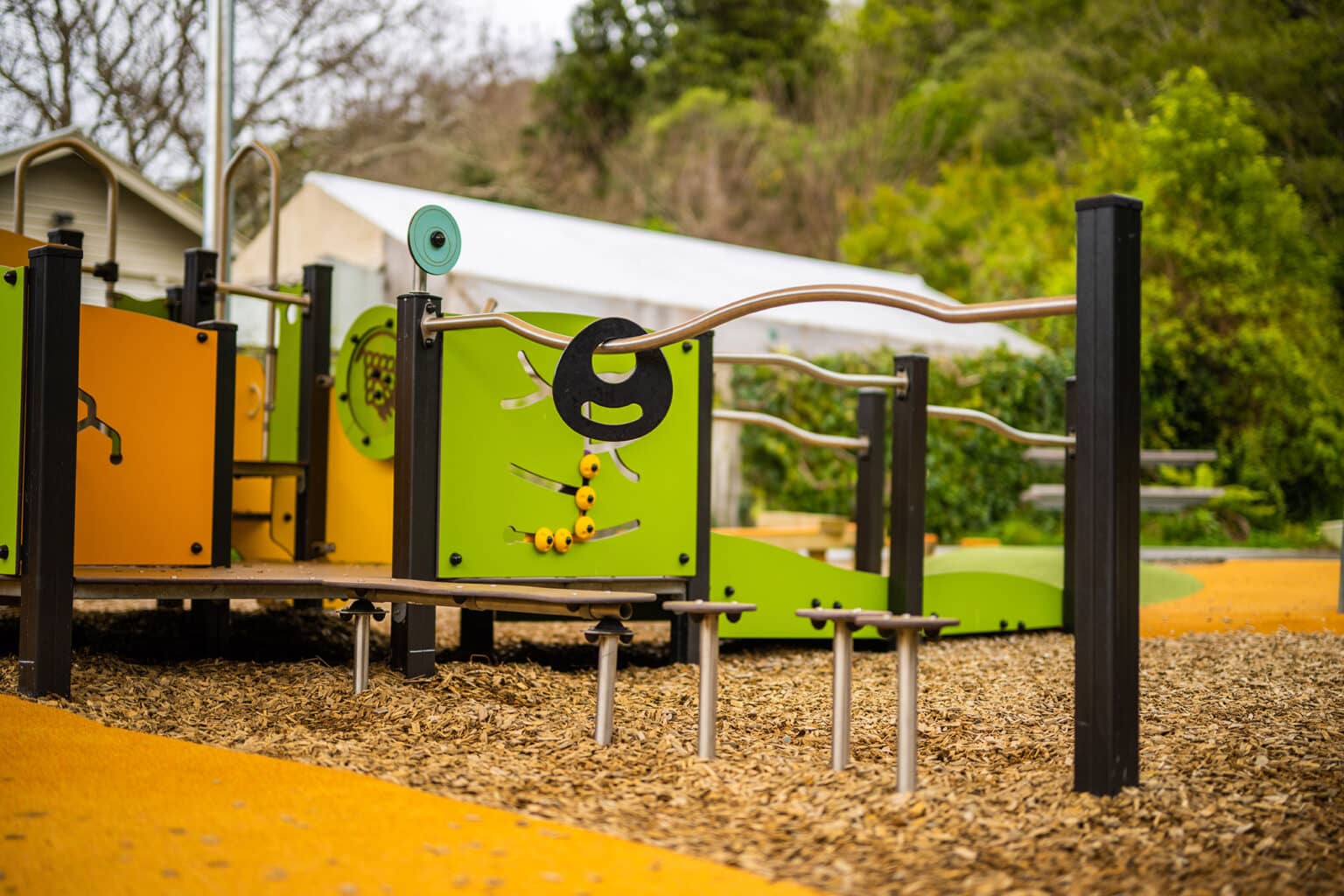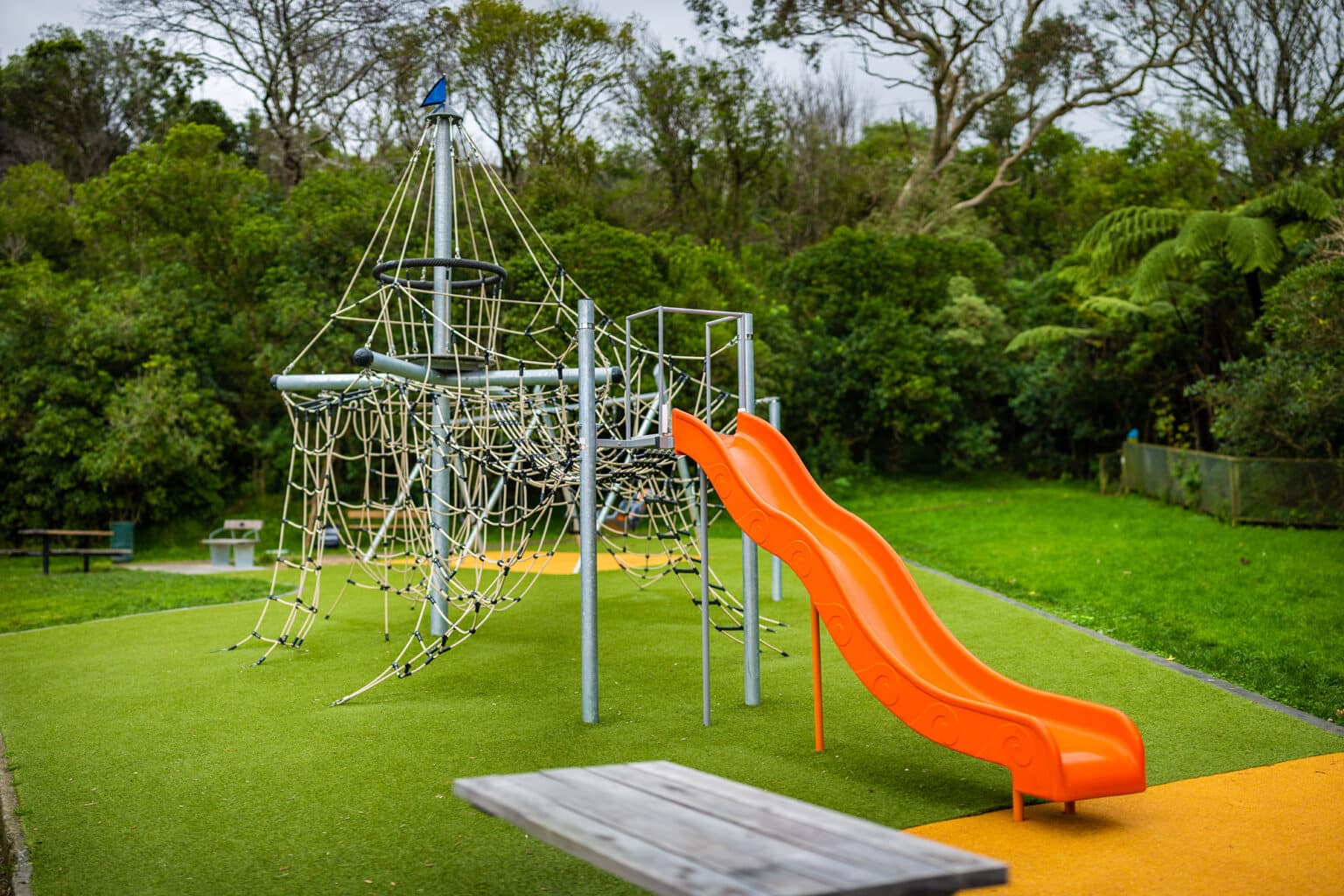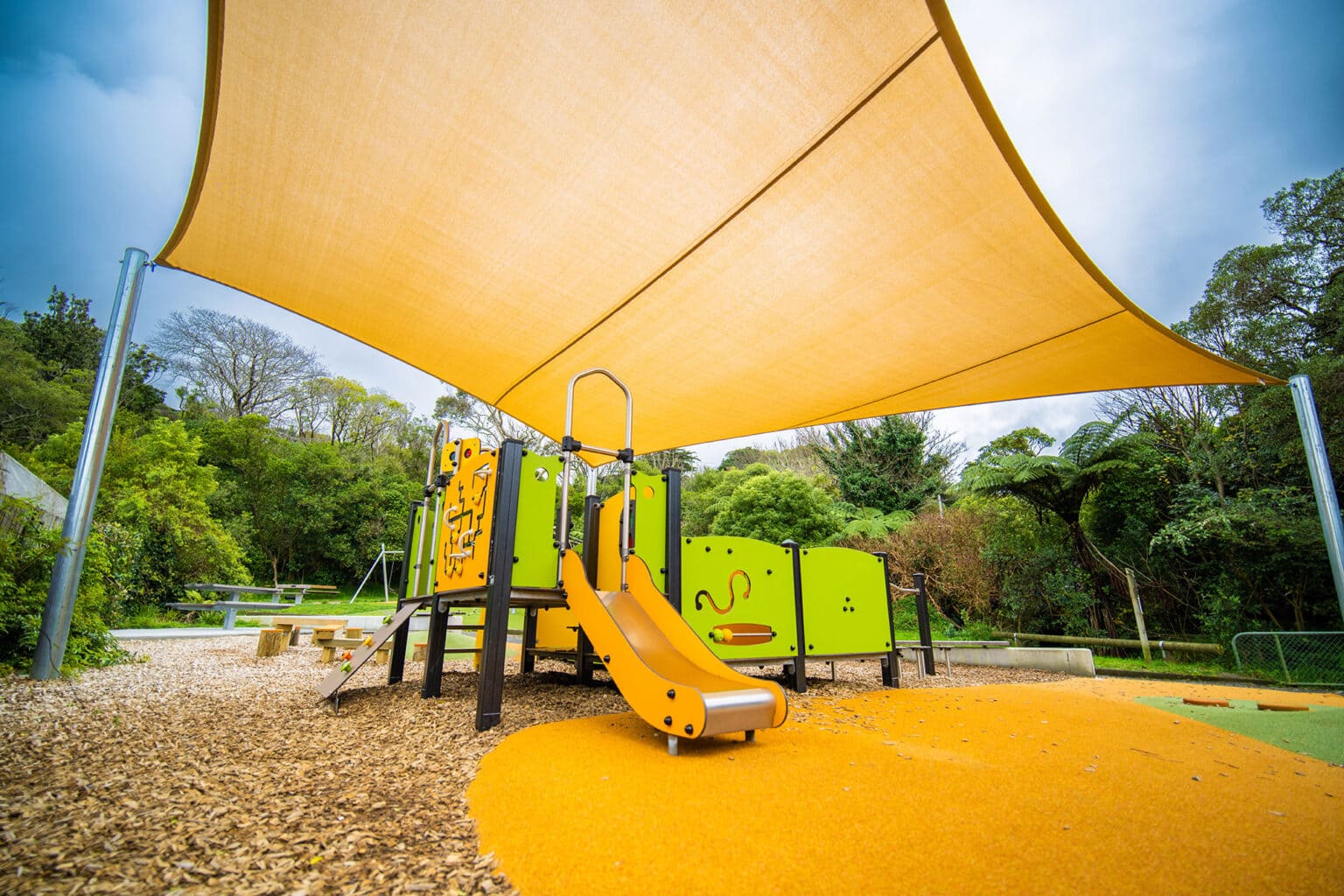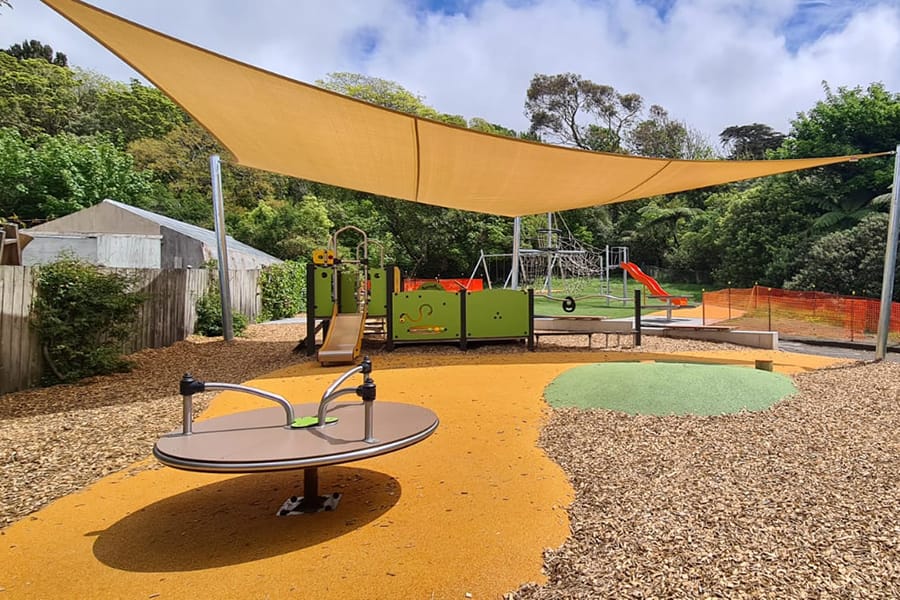 In 2021 the public playground at Cummings Park underwent an update to bring a fresh, new look to the tired space.
The Wellington City Council approached Creo to work on the project.
The council team recognized the effective layout in the previously existing playground and wanted to replicate the spacing with some new equipment features for the local community to enjoy.
The Creo team focused on including a number of accessible elements into the new play space, along with sensory elements for added play opportunities.
The space was previously focused on providing play options for a junior age group due to the fact that a local kindergarten borders the playground and often utilises the space.
With this in mind, Creo kept the play space fairly junior-orientated while also incorporating a few pieces that older children can enjoy, like the larger rope net and swings.
The use of seamless surfacing makes the space and equipment both accessible for users of all abilities and provides flow within the space.
There are a number of features in the playground and the surrounding environment that the Creo design team took into account, such as the stream running right by the play space and the main walkway also running alongside the site.
These fixed elements were used in the story of the space that connects to the wider play area around the playground.
If you'd like more information or to discuss a new project, get in touch today