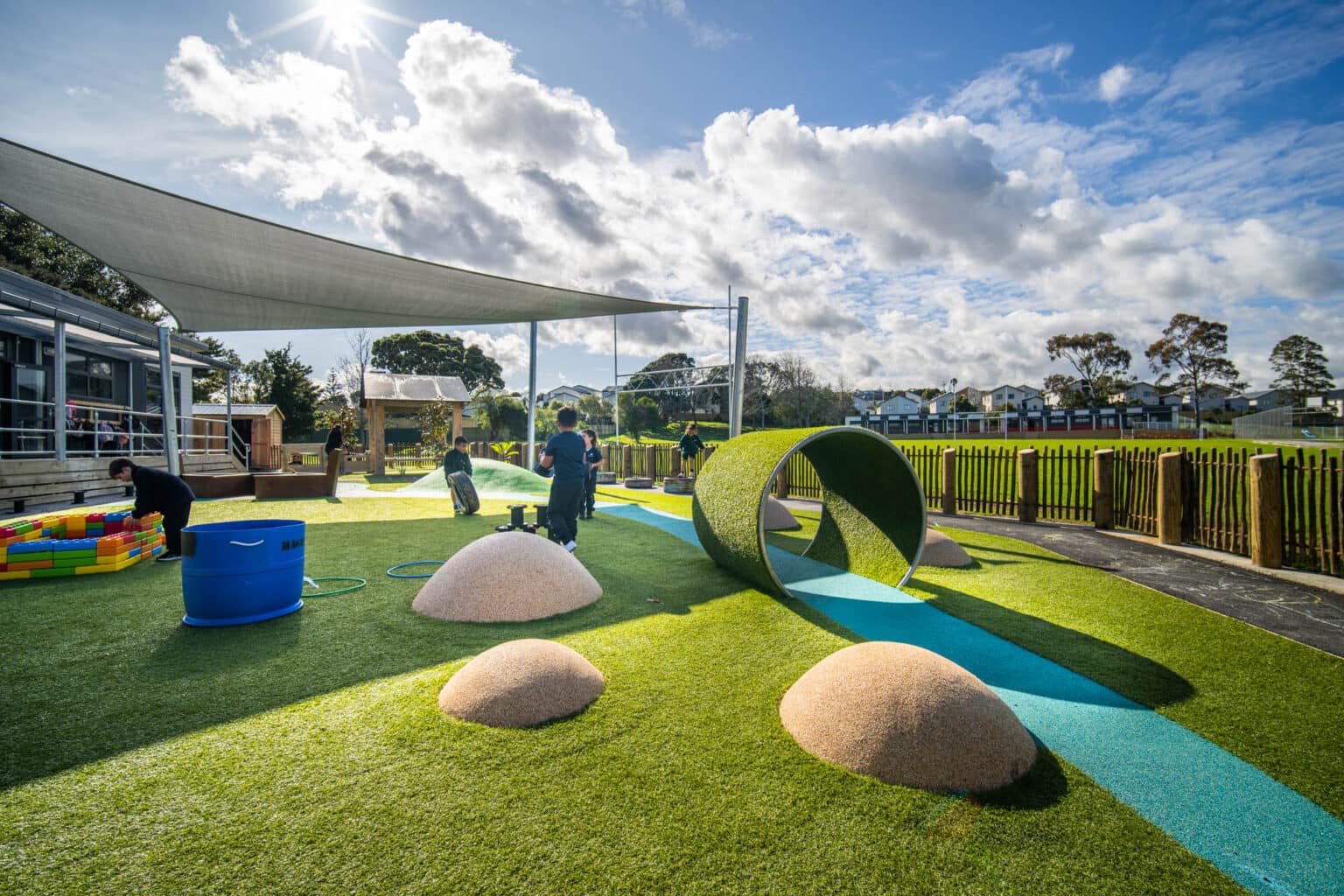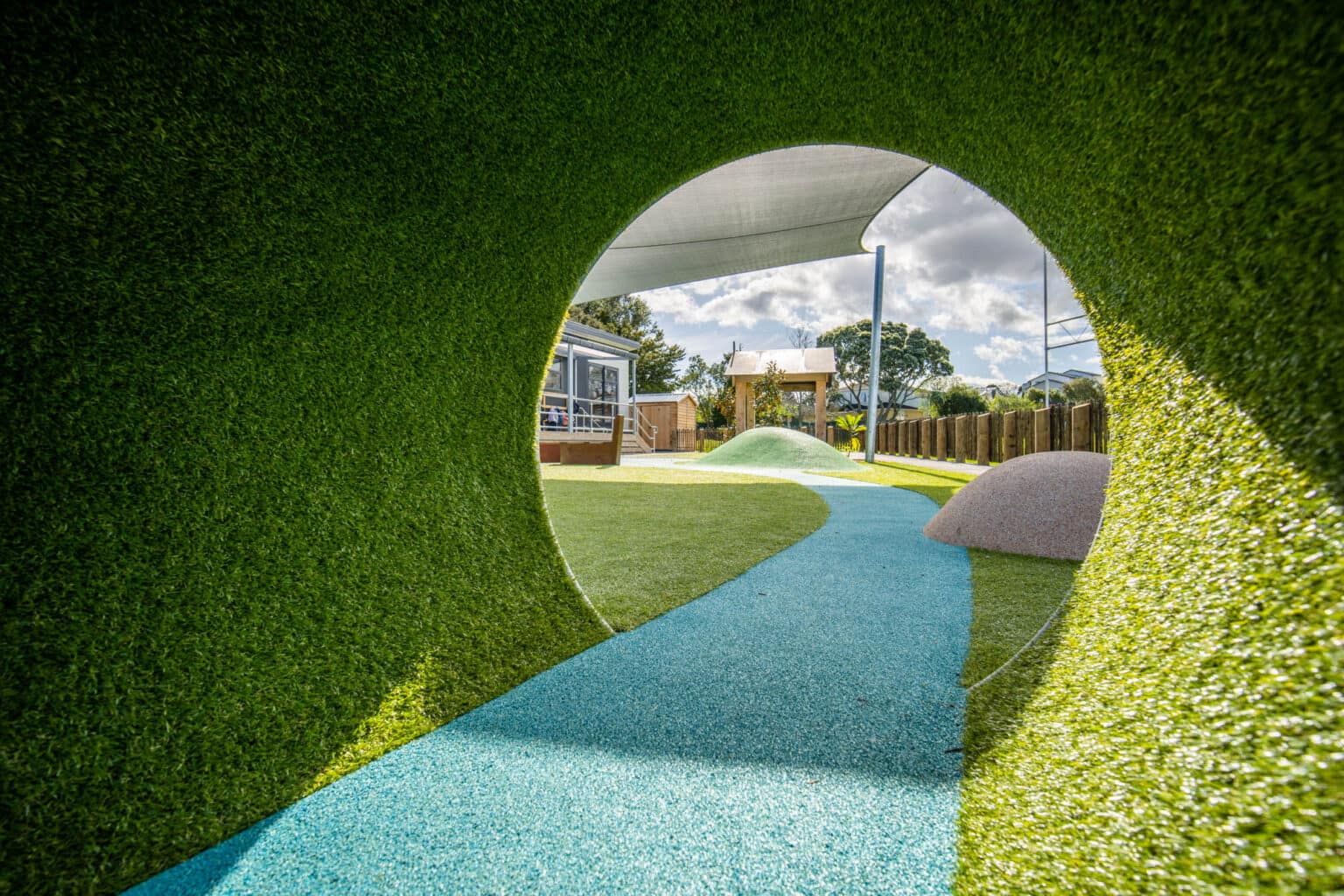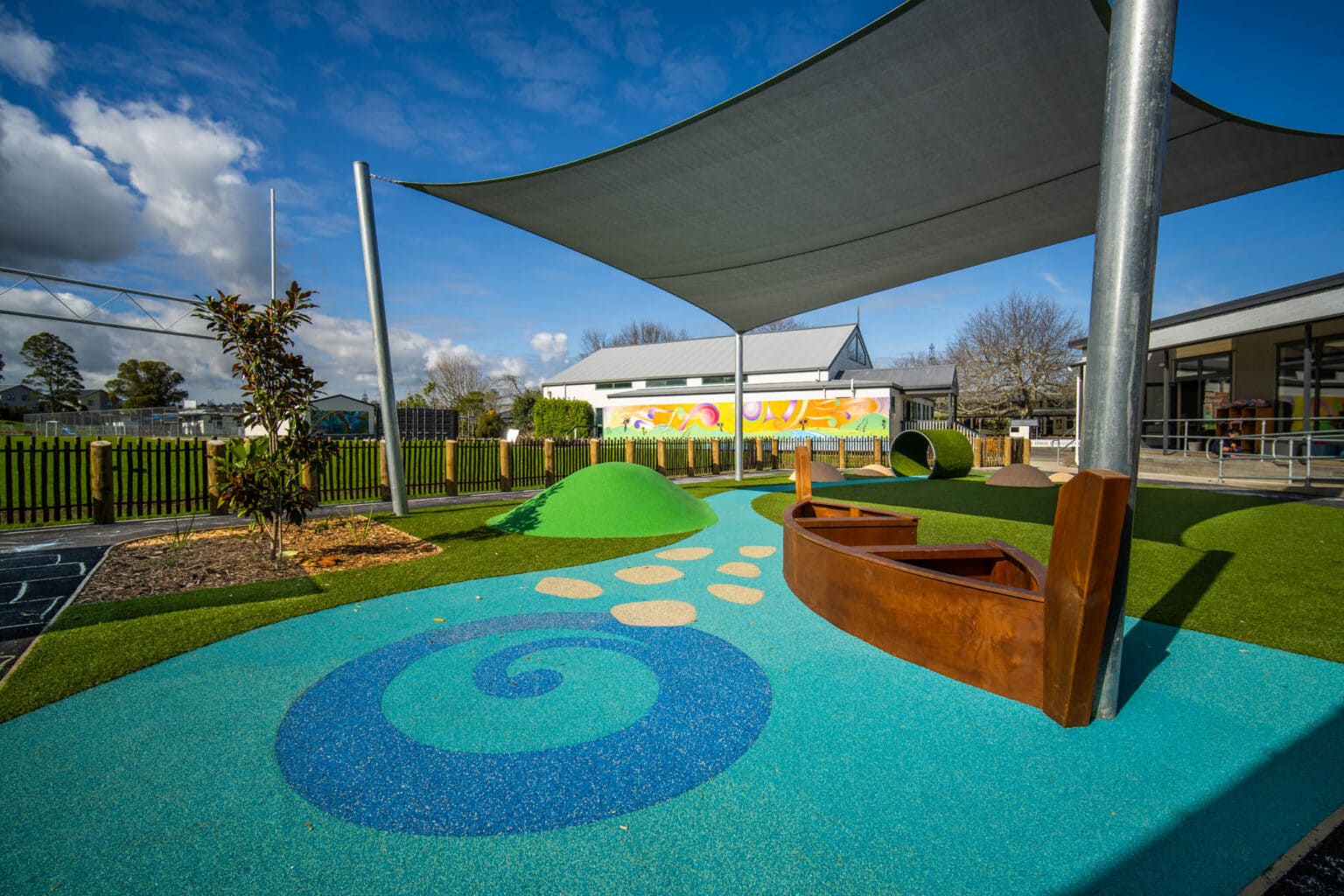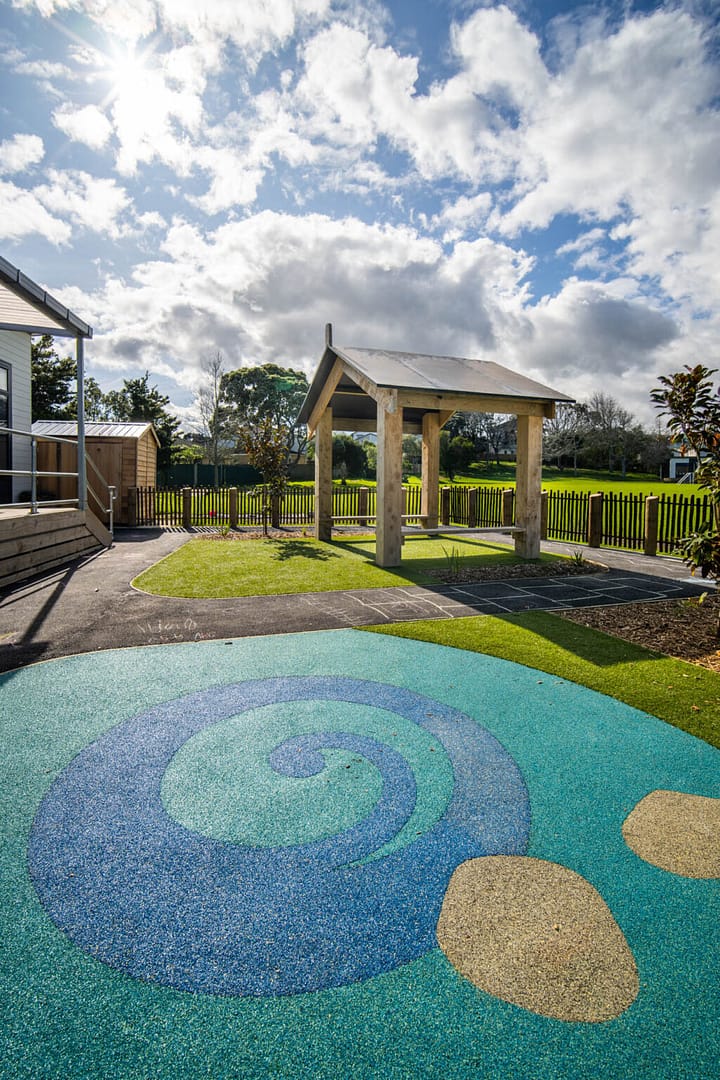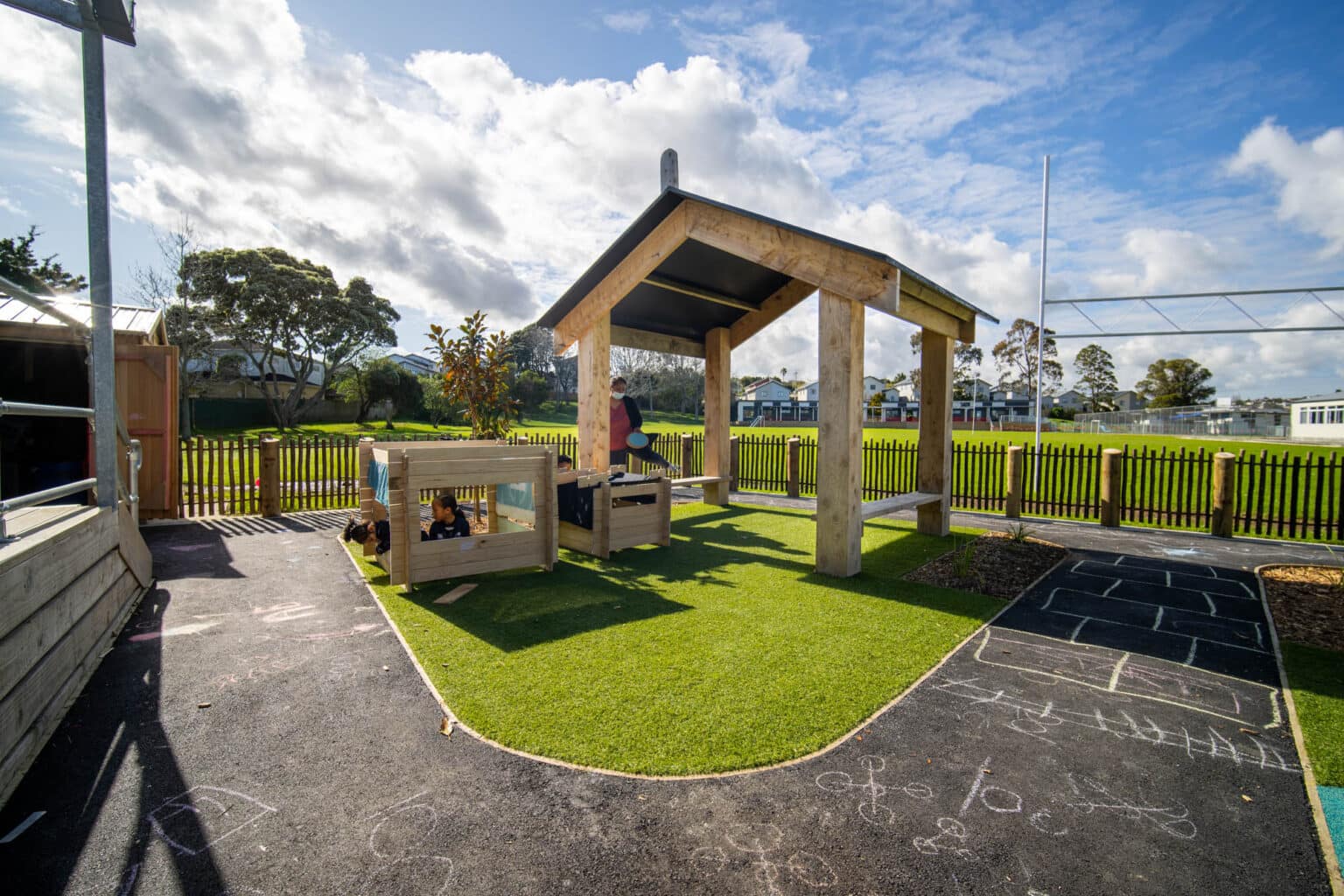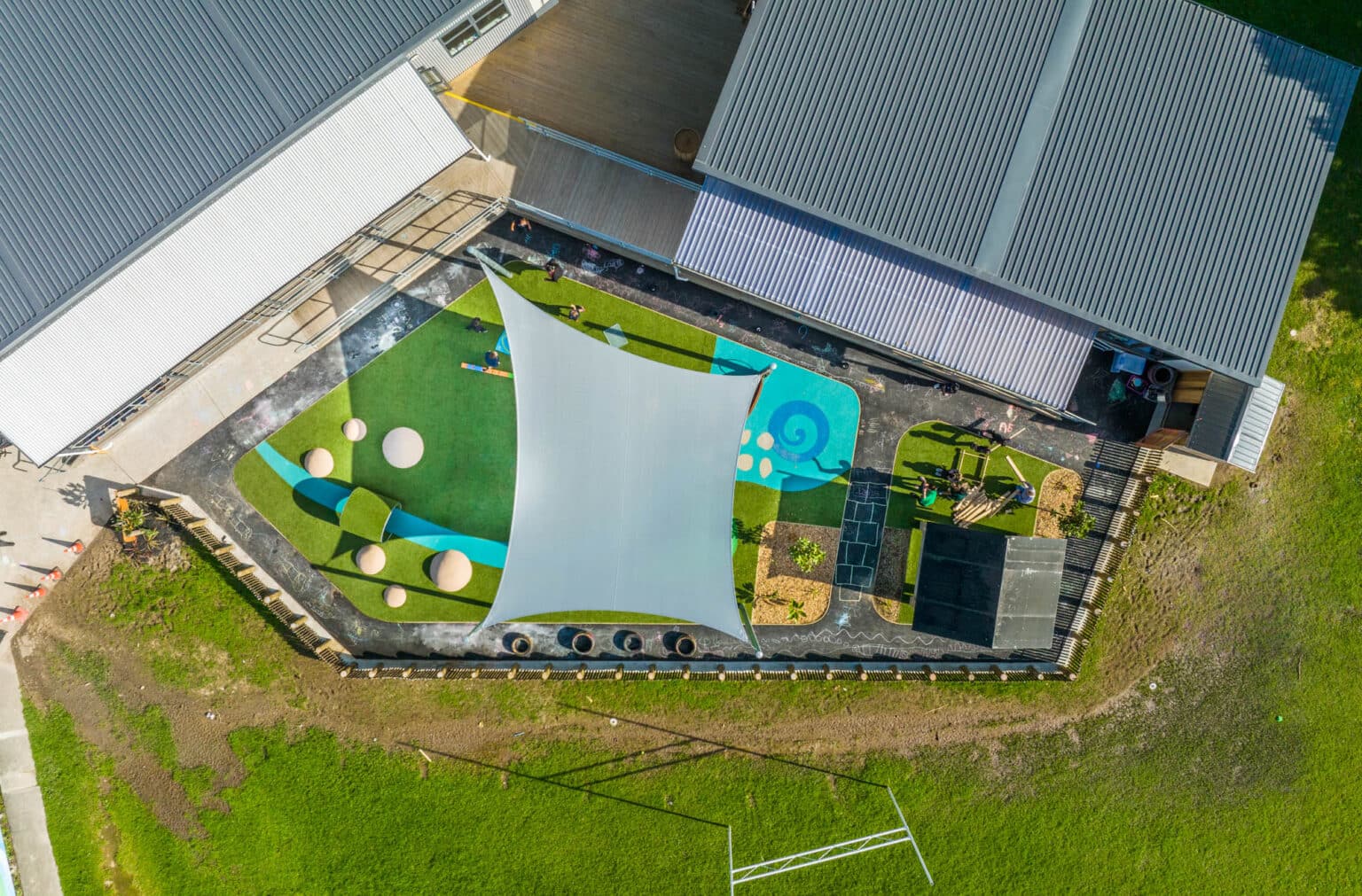 A new, creative space for the junior students at Glenavon School. 
Glenavon School is an active and vibrant, multicultural school made up of students from Year 1 through to 8, located in Auckland.  
With a creative and unique community, Glenavon School centres around nurturing meaningful and engaging relationships and experiences for its students. Part of this focus has been put into creating fun and diverse learning spaces including developing outdoor areas to fit these needs.  
In 2022, Glenavon School principal, Rachel McDonell and her team began working with Creo to help build a brand-new outdoor learning space for their junior students. The new entrant teachers were eager to have a unique space outside where they could take the children and have them engage with the elements they have been learning about.  
"Our new entrant teachers really wanted to develop this space. They were doing a lot of play-based learning within the classrooms, and they wanted to bring it outside." 
A design outline of the space was created by one of the teachers, and the school began exploring playground companies they could team up with to build their space. After getting in touch with Creo, they shared their ideas, and the design team began putting together a full concept plan using the initial design, refining the ideas and exploring how they can be adapted in the play area. 
The result was an open play environment with a few fixed, equipment pieces such as a tunnel and a wooden waka. Rachel explains:
"We wanted to create this space without a lot of play equipment on it. The idea of this play space is that the teachers actually bring out play equipment for the kids to construct, build, and play with." 
The open space allows teachers the ability to create a custom learning environment that's easy to adapt and keeps students engaged throughout the term.  
The positive response they're received from students and parents about their new space has been encouraging and has led Rachel and her team at Glenavon School to continue developing their outdoor areas into vibrant play and learning environments. According to Rachel, the next big project is centred around creating a space for their intermediate -aged students, and after the success of their collaboration with Creo, she is hopeful to team up with them again soon to begin developing future ideas.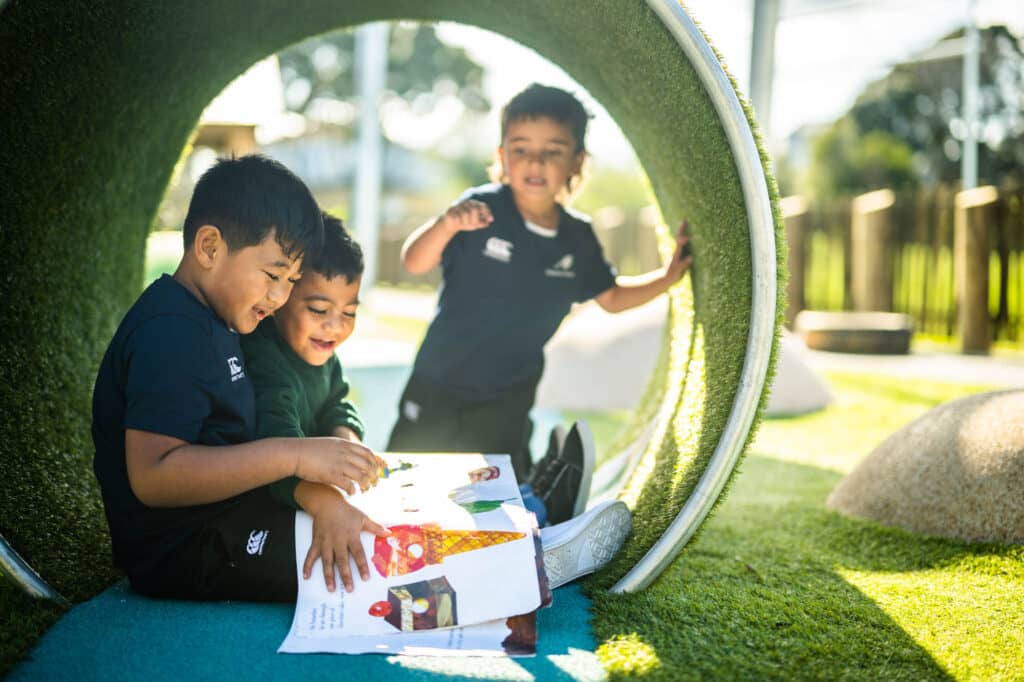 If you'd like more information or to discuss a new project, get in touch today