Greater Green Island Playground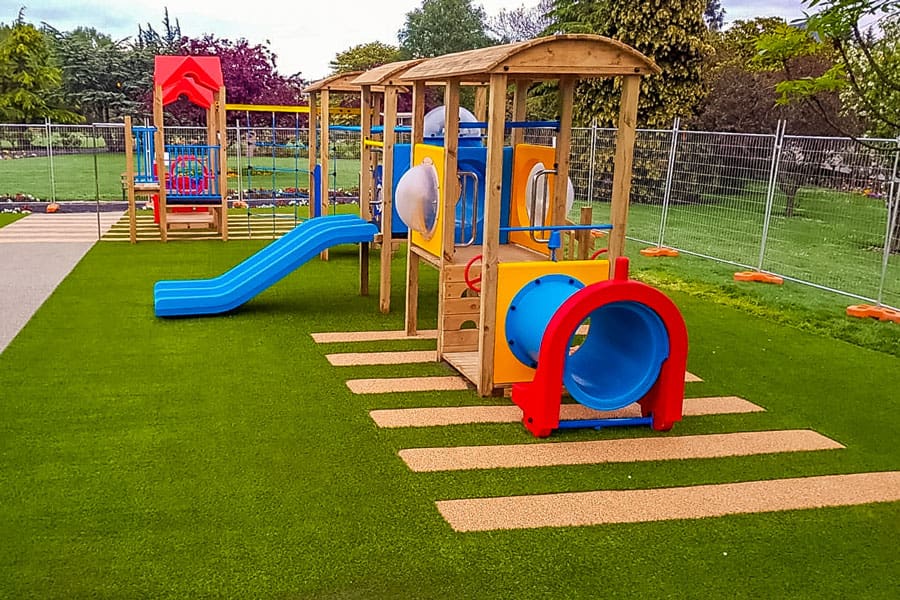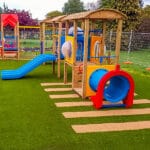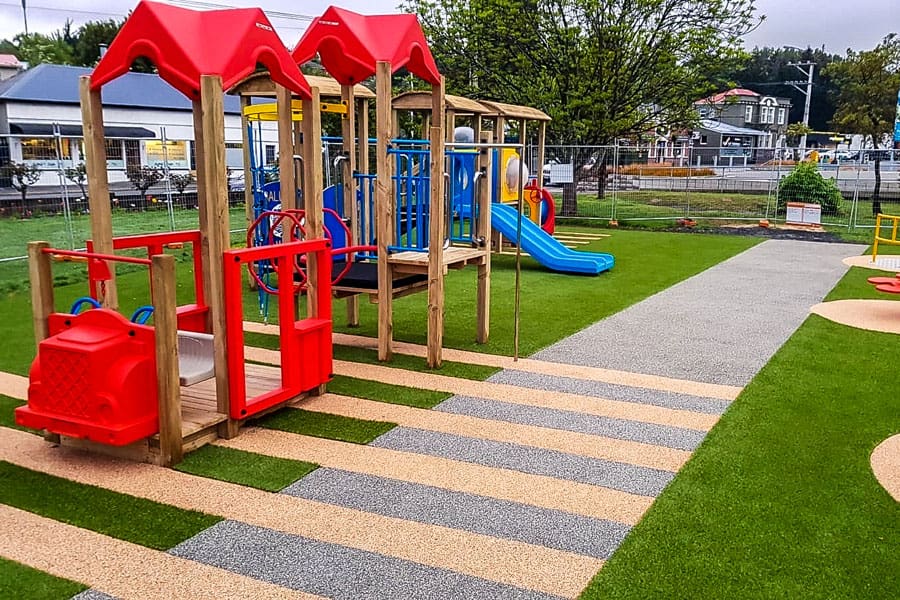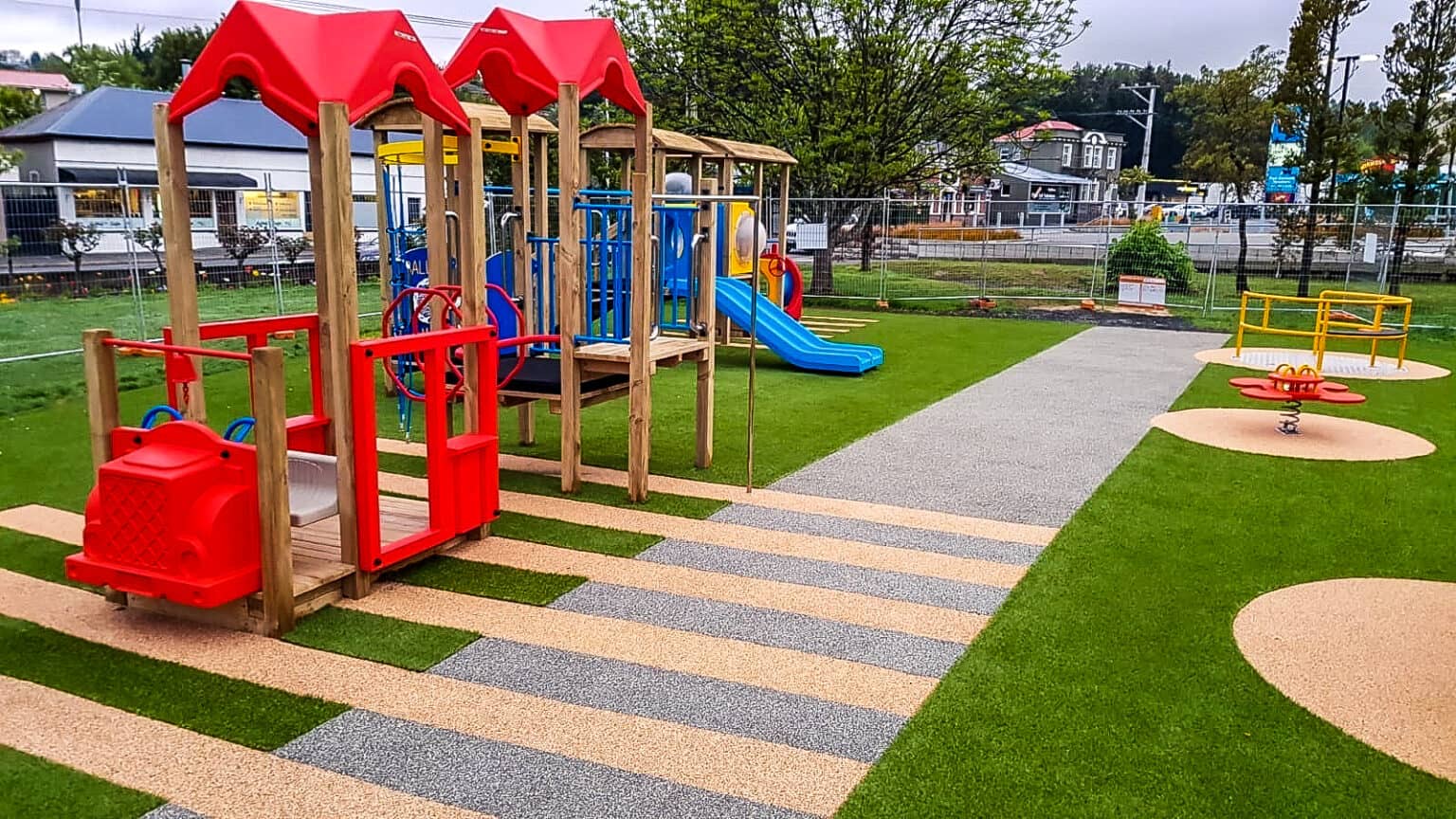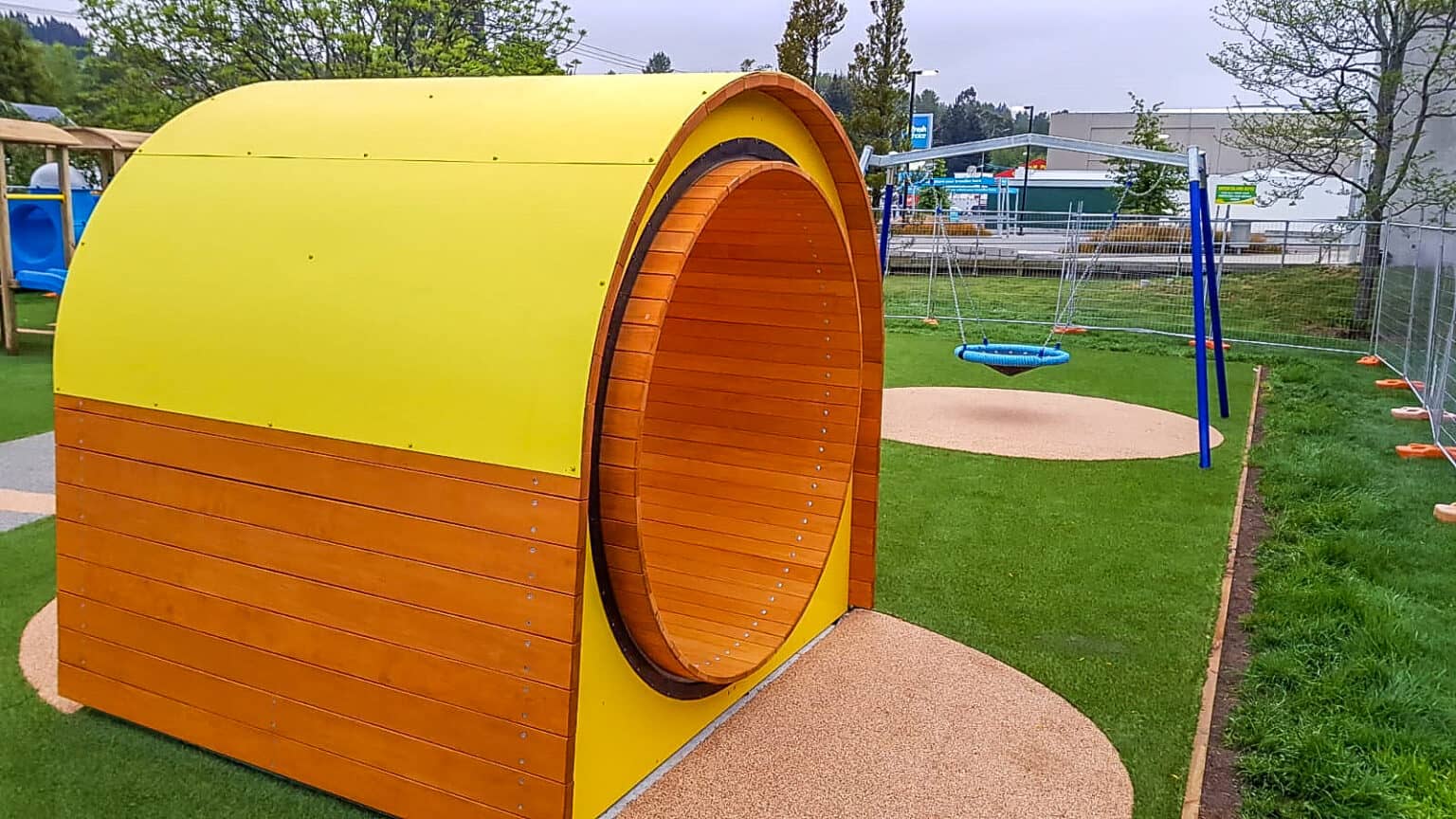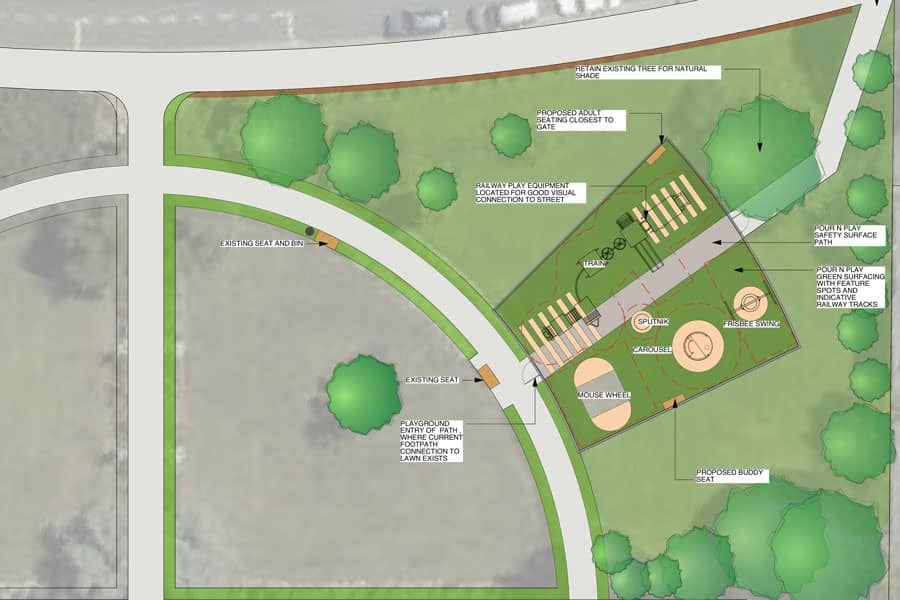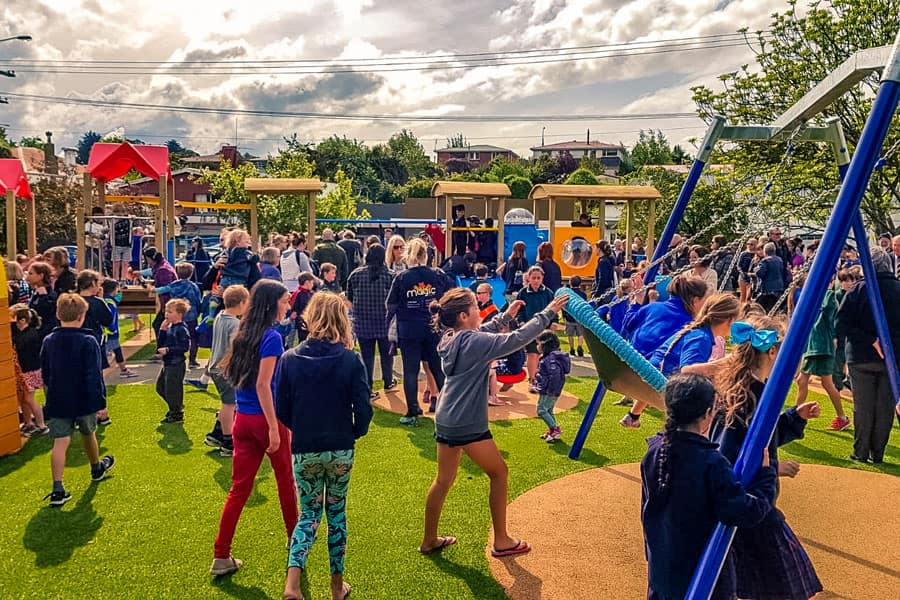 Accessibility to All at the Greater Green Island Community Playground in Dunedin.
The Greater Green Island Community Network (GGICN), established in January 2013, strives to develop new ways of supporting its young people in Dunedin.
Amanda Reid, a member of the GGICN committee, explains that the Network listened to the community and their wishes and determined that a new playground was needed.
In fact, according to Amanda, the community members were quite specific in their requests.
"They voiced the need for a fenced playground with seating, a swing, a slide, and some multi-play equipment aimed at 0-6 year olds."
Amanda, who was involved in fundraising and planning for the project, and her fellow committee members, were adamant that one of their top criteria was accessibility.
They wanted to make sure that every child could participate and make the most of the playground equipment.
Looking at several other options for companies to work with, Amanda said that Creo stood out, because "the communication was good".
Once Creo and the GGICN joined forces, it was time to design the new playground.
There was a huge collaborative effort between Creo, the GGICN, and the community to choose the best possible design for the playground.
A shortlist was presented to members of Greater Green Island, and there was overwhelming support for a train design that Creo had developed.
Using the overall theme, equipment was carefully chosen to ensure accessibility for all, including a frisbee swing, and a wheelchair, walker, and pram accessible roundabout.
Softfall surfacing was a particularly important aspect of the playground, as Amanda emphasises; "softfall enables our local families to use the playground in any weather," making the space much more durable and versatile for year-round play.
From the proposal, to the design, to the implementation, Amanda and her fellow committee members were extremely impressed with Creo's "excellent service," stating that "the designer made the playground flow and look fantastic."
The willingness to adapt when plans changed was also valued by the GGICN, and Amanda had particularly kind words for Mike Senior, Creo's Operations Manager, expressing, "He is a great communicator, very organised and efficient."
The community members were equally impressed with how the playground turned out, with one parent, whose daughter has a disability, loving its accessibility, unusual for the area:
"We usually look for playgrounds where there is at least one thing our daughter can go on, but at this park there are many! She was so happy there this morning. I had underestimated how great this was going to be and only today realised just how thoughtful the grounding was! We usually have to carry our daughter to each piece of equipment but here she can happily crawl, sit (and walk!) on this without getting wet or muddy. Thank you to your team for adding such an INCLUSIVE and fun playground into the community!"
Amanda and the GGICN plan to continue building on their vision "to foster a strong community which works together to develop its own solutions – a community which is self-reliant, responsive, resilient, and sustainable – a community where neighbourhoods are again full of people we know as our neighbours."
They hope to further develop the recreation area in the future, using their vision as a foundation for growth within their community.
If you'd like more information or to discuss a new project, get in touch today