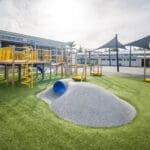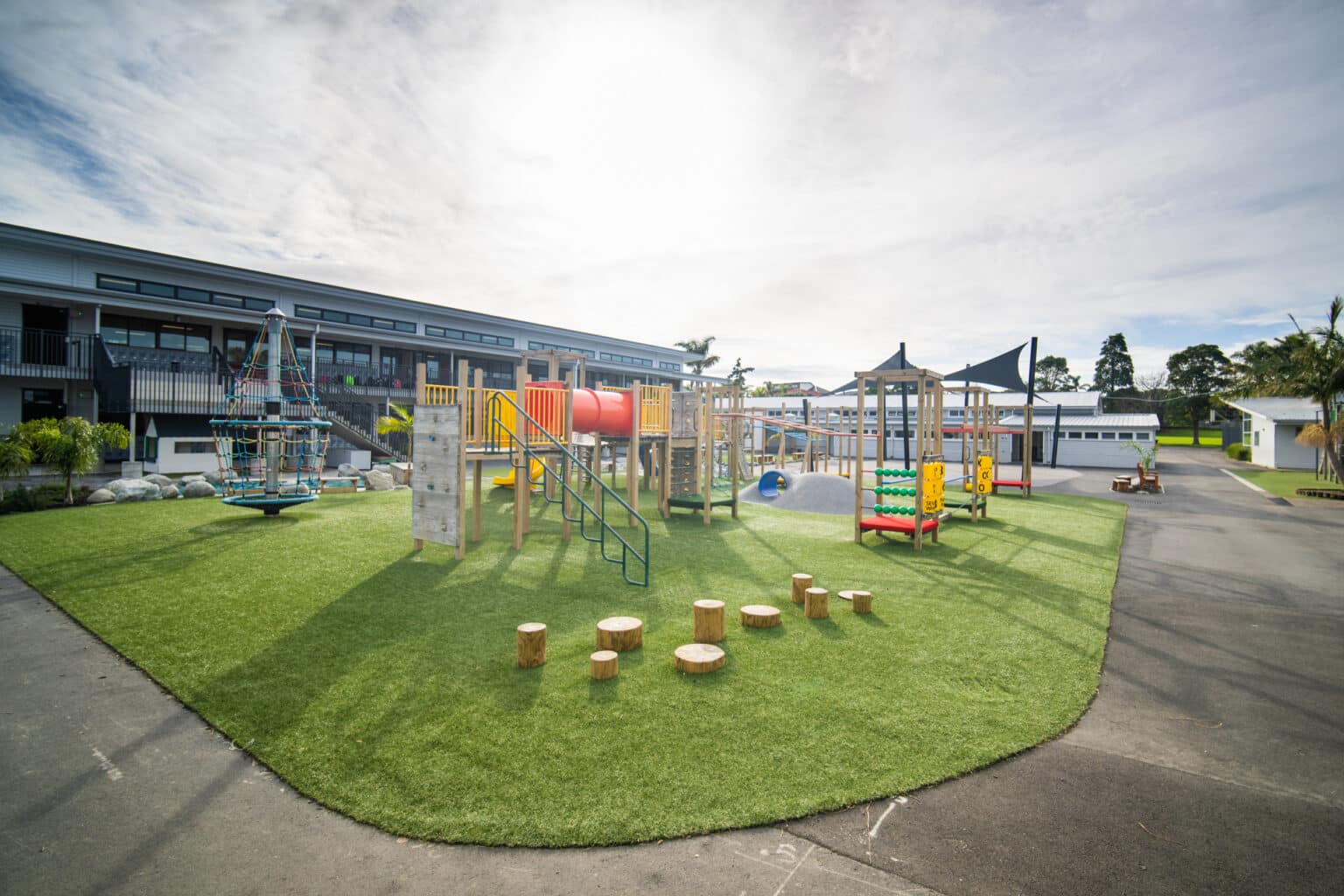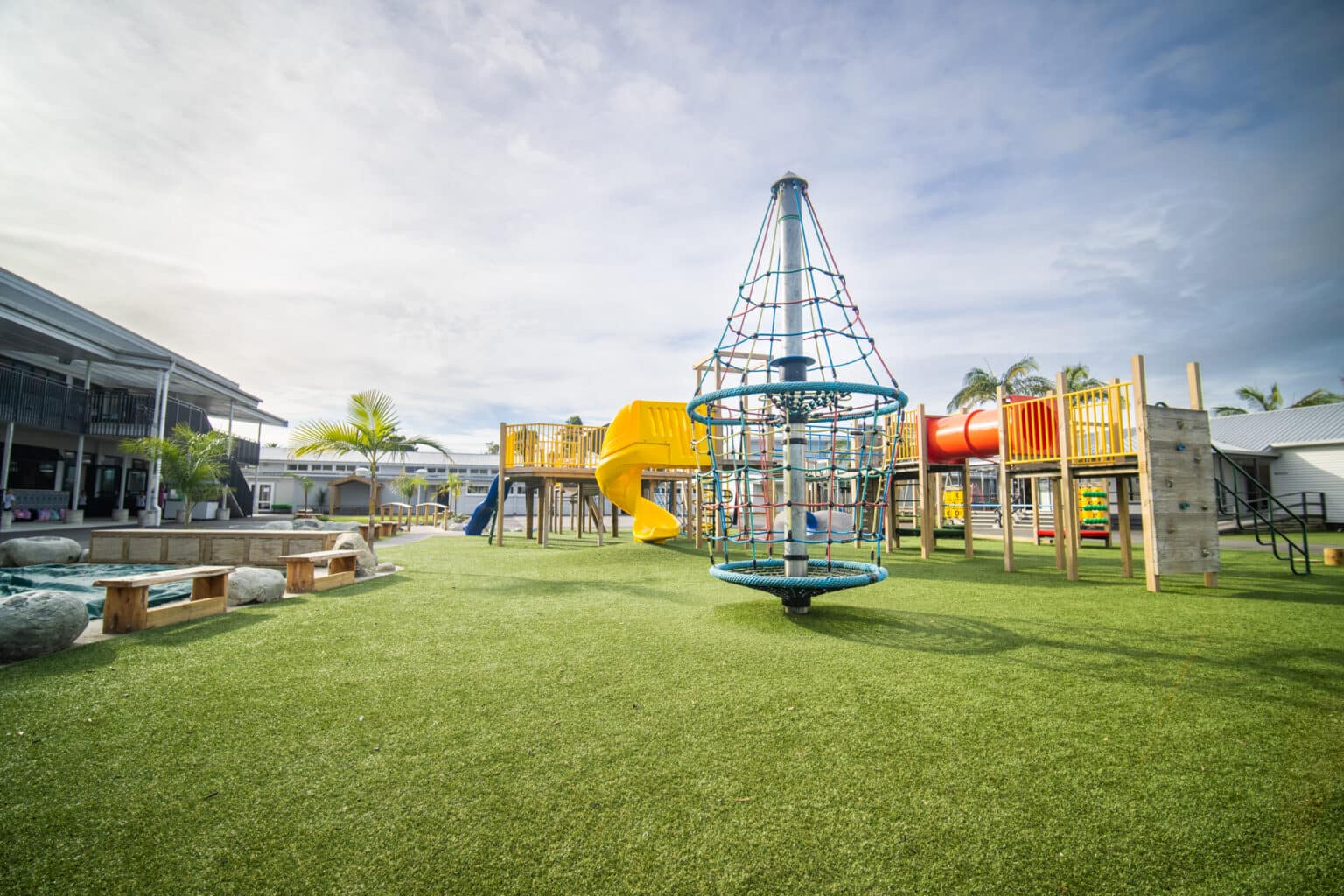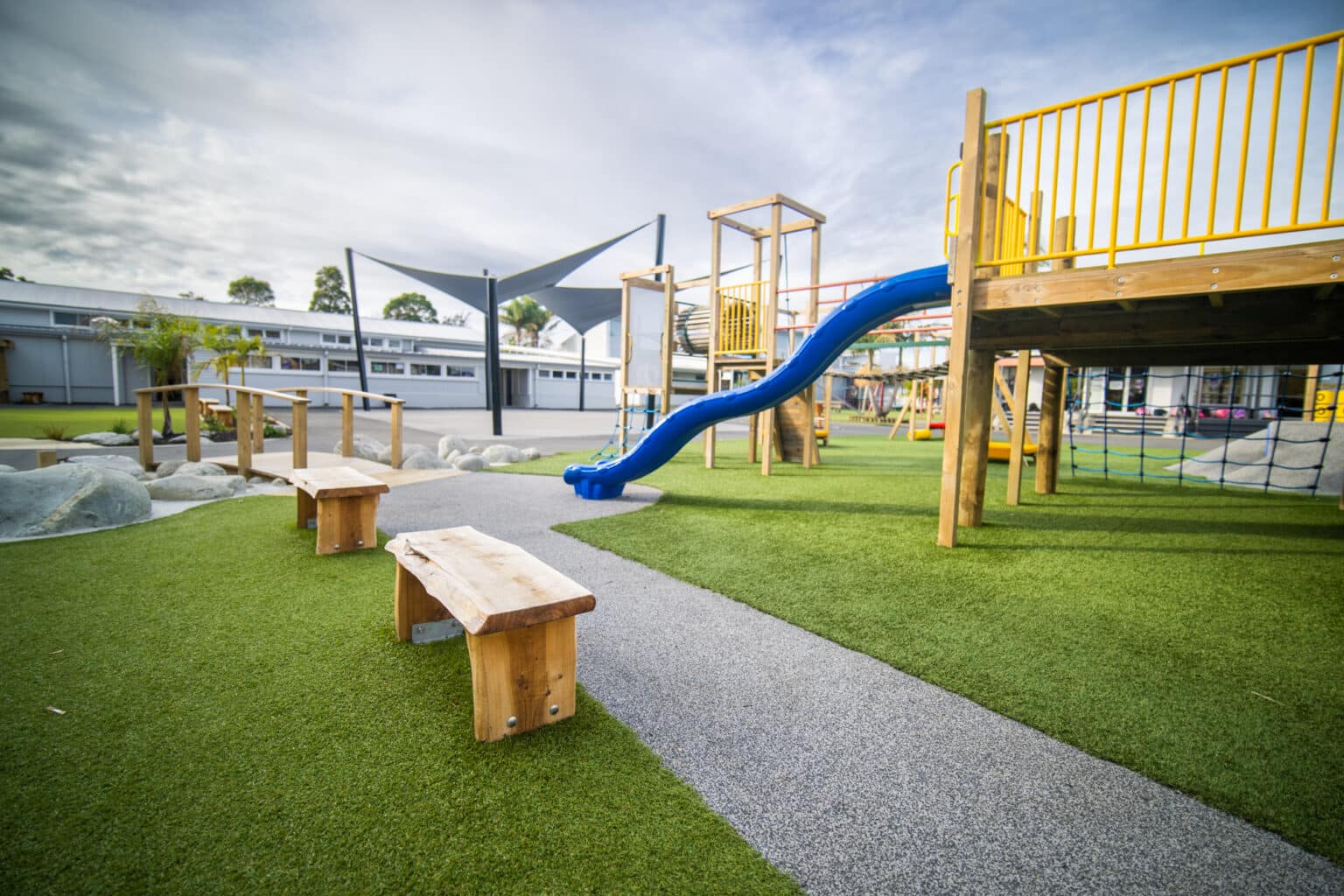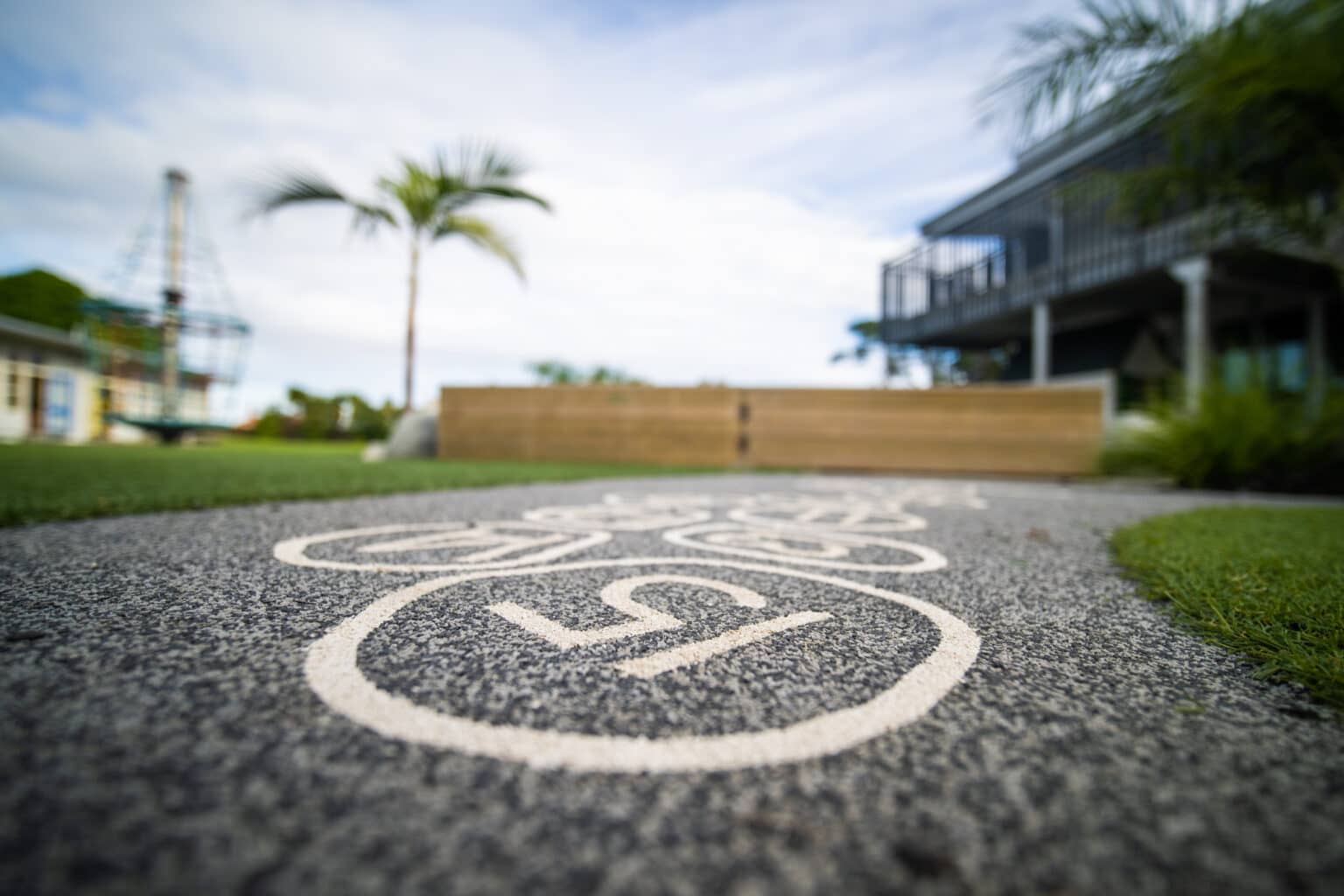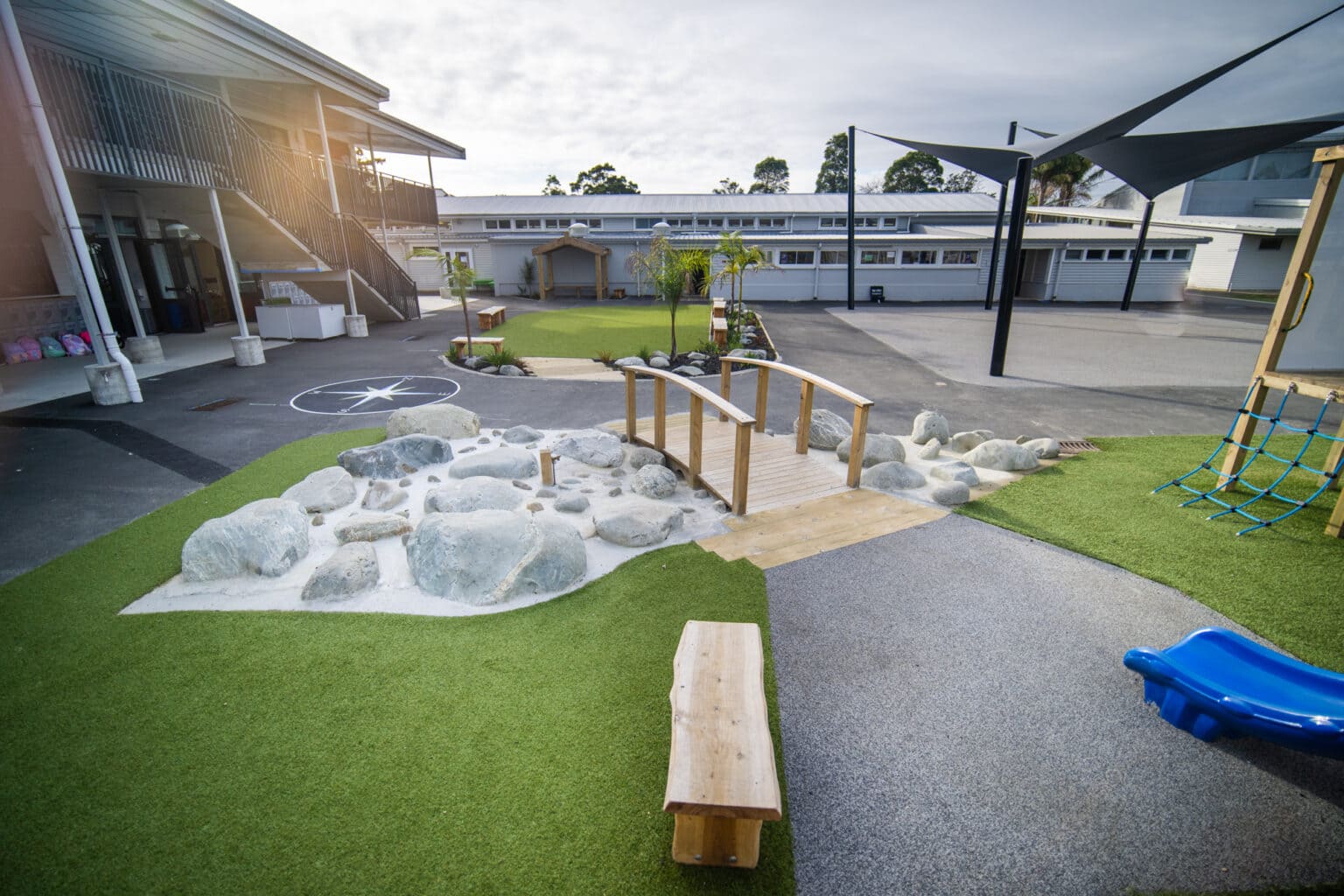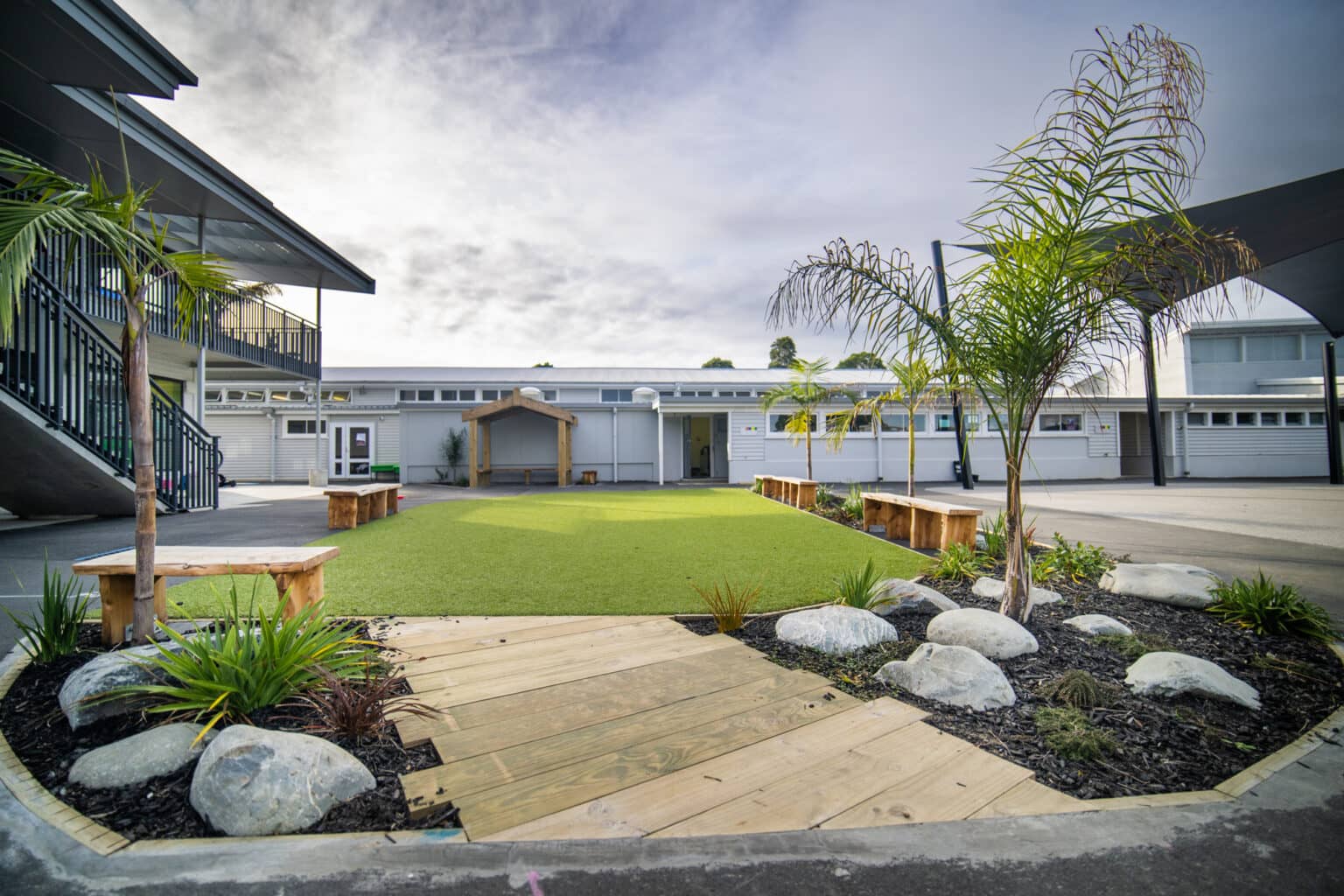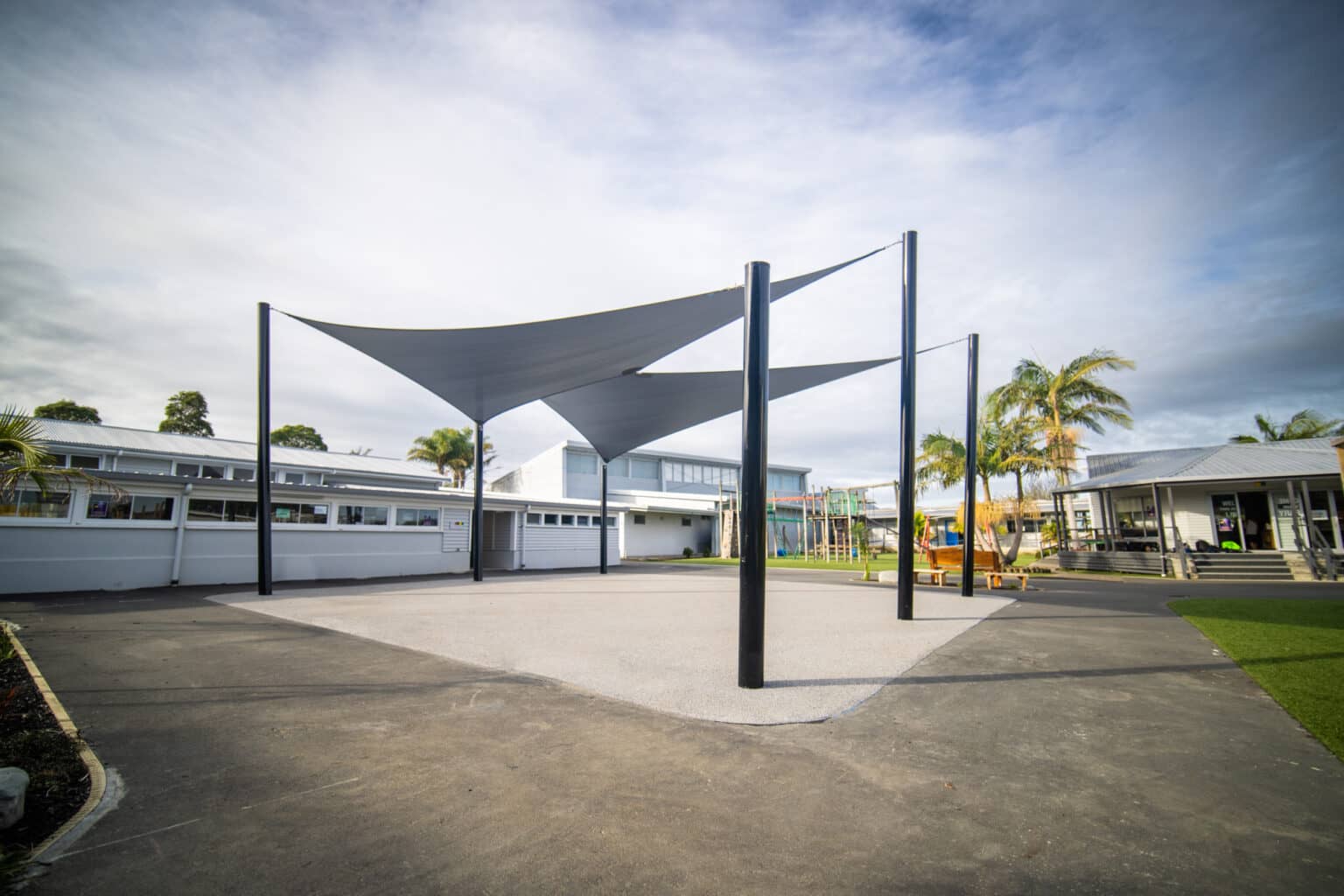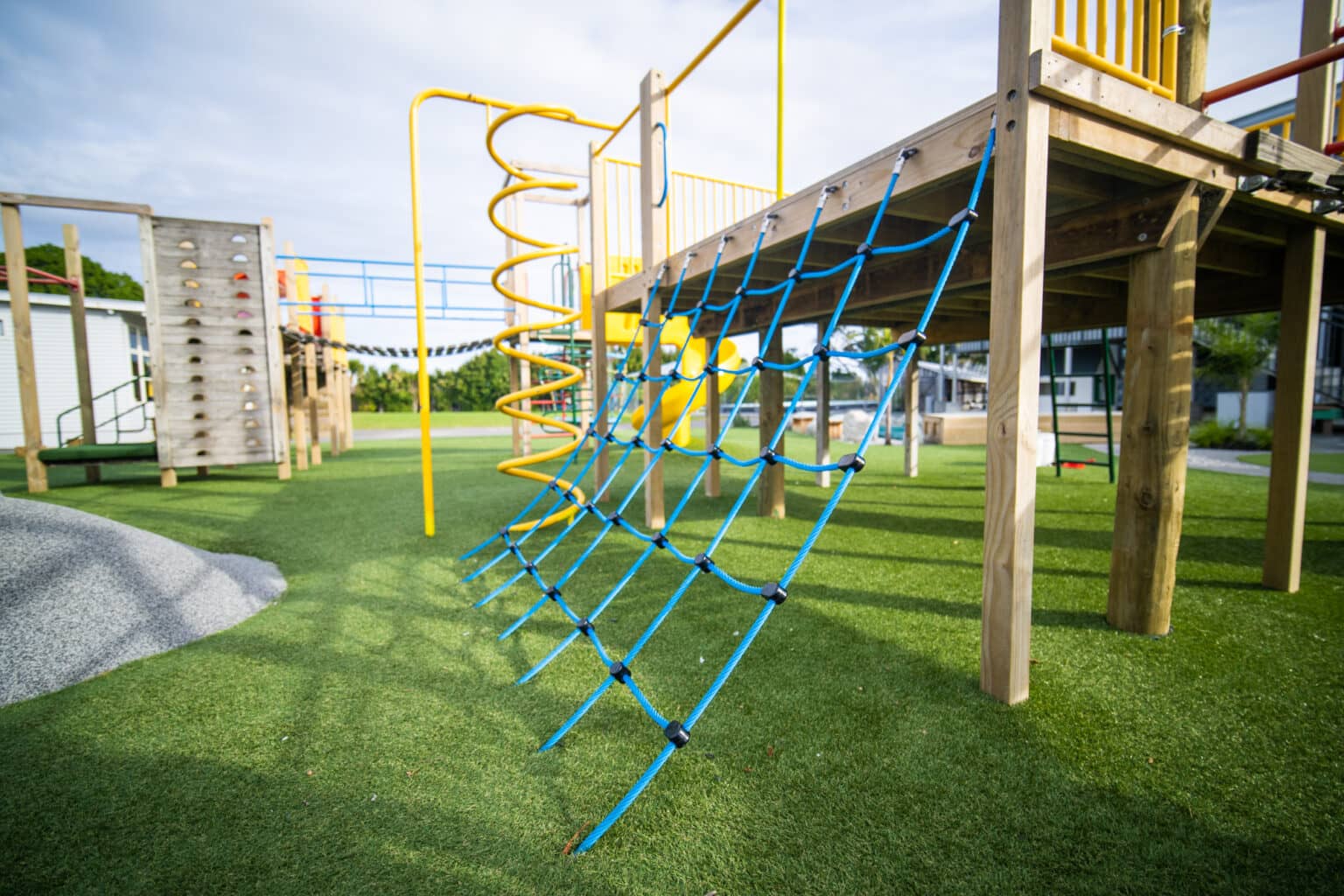 Hauraki School is a primary school located in Takapuna, Auckland. The school is made up of 500+ students, Years 1-6.
In 2021, the team at Hauraki School approached Creo to help create a new play space to accompany a new build taking place on the school grounds. The play area was designed to create a continuation of indoor classroom learning and take that learning environment outside.
The classrooms being developed through the new build centred around new innovative ways of learning, with much more open-plan classrooms, using natural materials and colour palettes. The new play space outside these classrooms was designed to reflect that.
Creo collaborated with the school to create a concept that captured the themes of the new classrooms. Translating that into the outdoor space, through the colours, materials, equipment, and layout of the area.
Moving away from the traditional playground look, the new space instead expands into the surrounding areas of the playground structure perimeter.  The open concept not only improved accessibility but allowed better flow within the space.
A "learning through play" approach was embraced in the space with a design that incorporated many natural elements including, sand, water play, and plantings. The existing palm trees were incorporated into the design along with larger rocks to give the space an open feel that ties into the surrounding school environment.
Wet pour rubber safety surfacing was used to create a multi-functional shaded area for classrooms to come out and use for learning. The play area is also full of smaller seating and gathering spaces that act as break-out spots which can be used for outdoor classroom learning.
The new play space at Hauraki School is an open oasis for outdoor learning and play opportunities.
If you'd like more information or to discuss a new project, get in touch today