Kia Ngawari Te Kōhanga Reo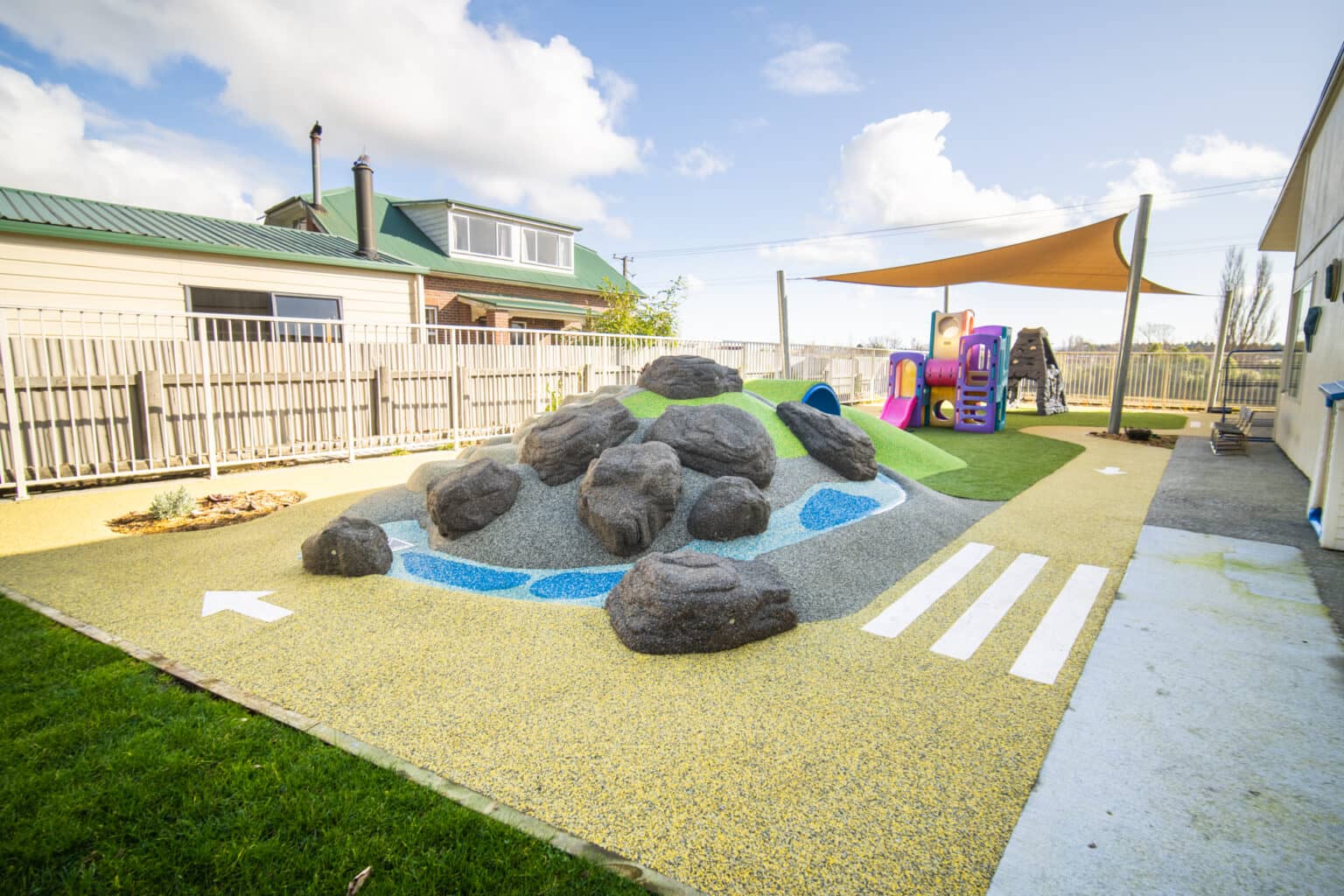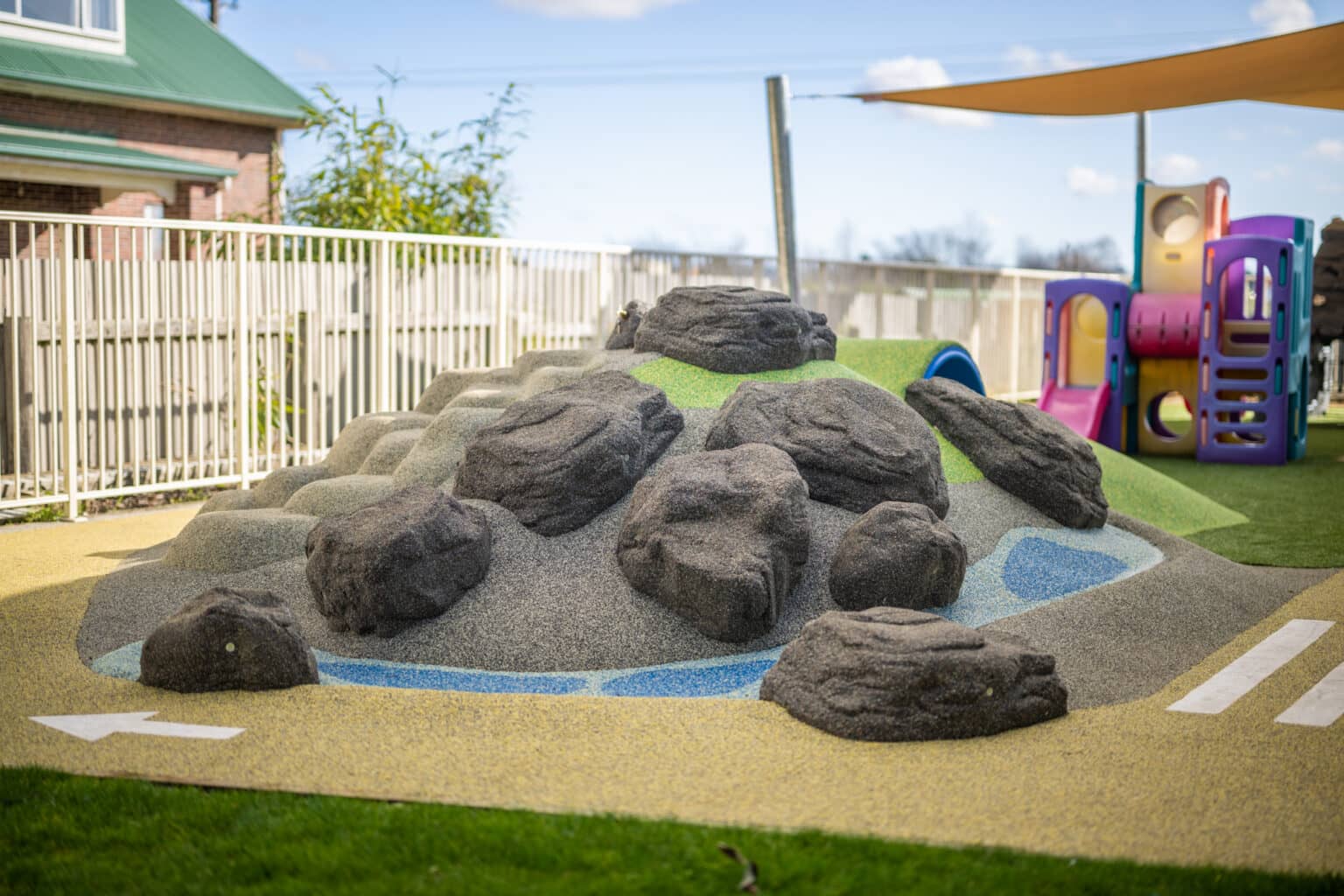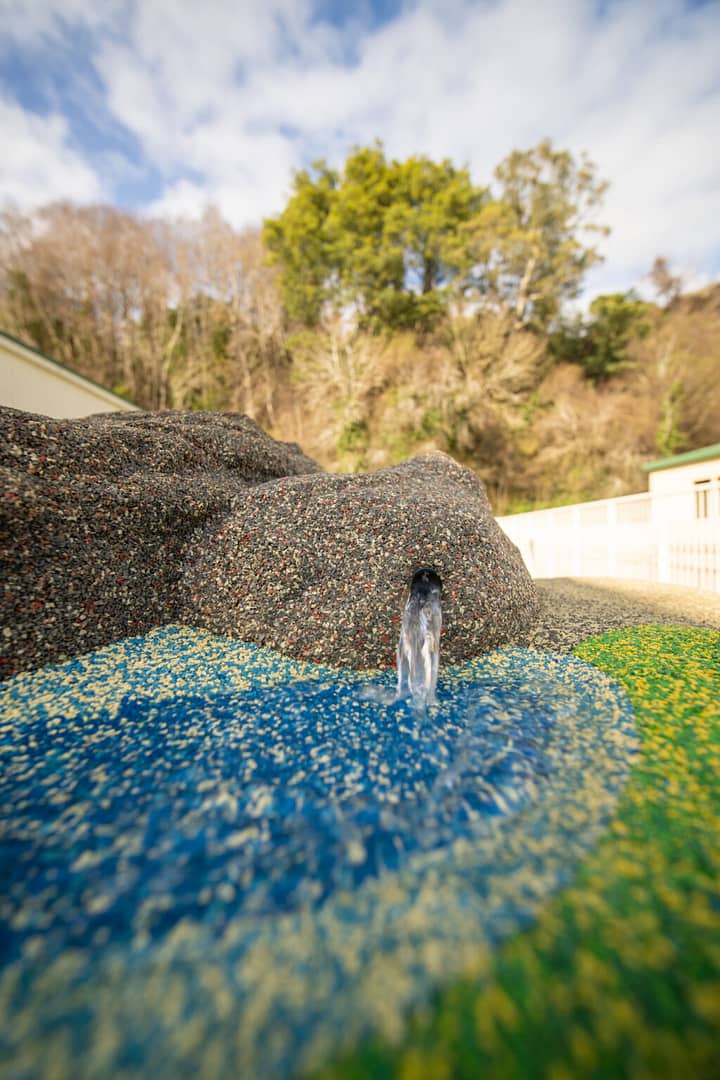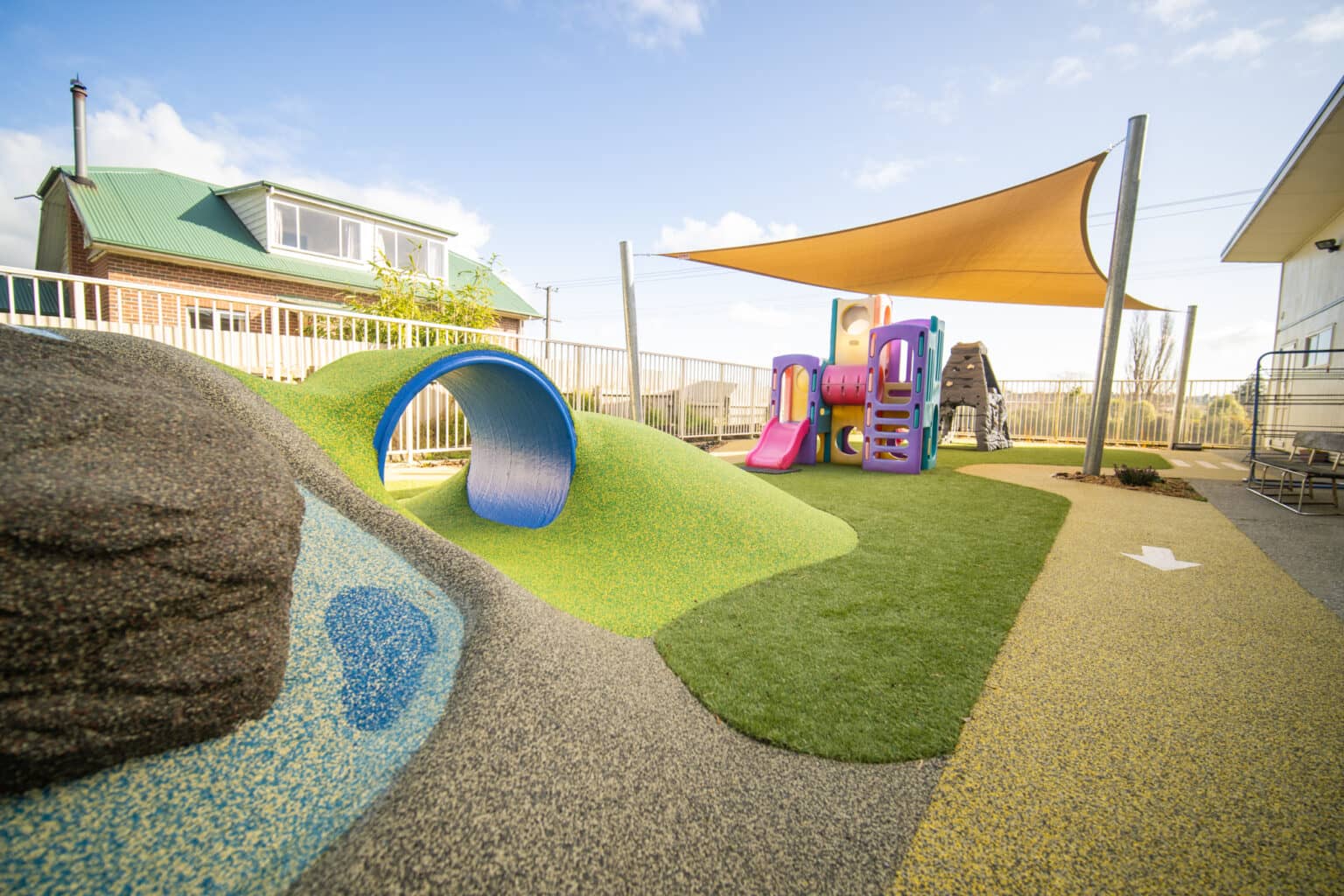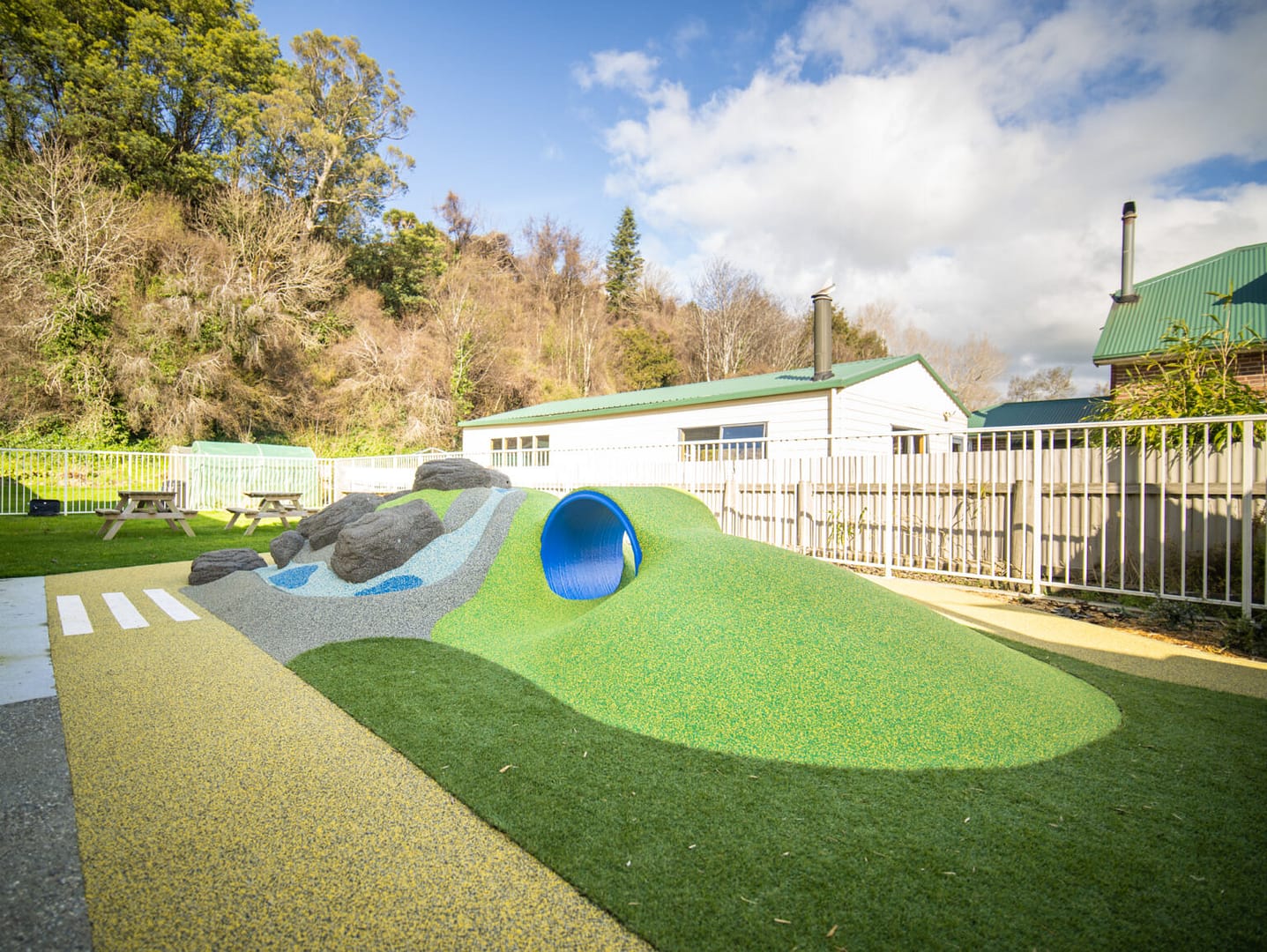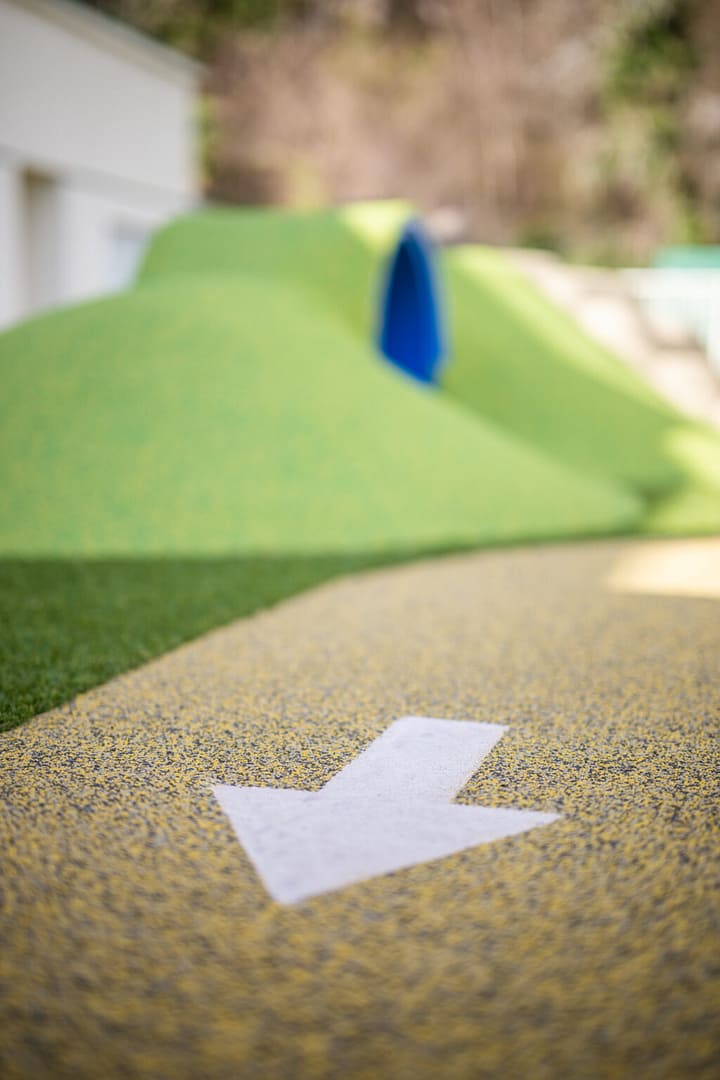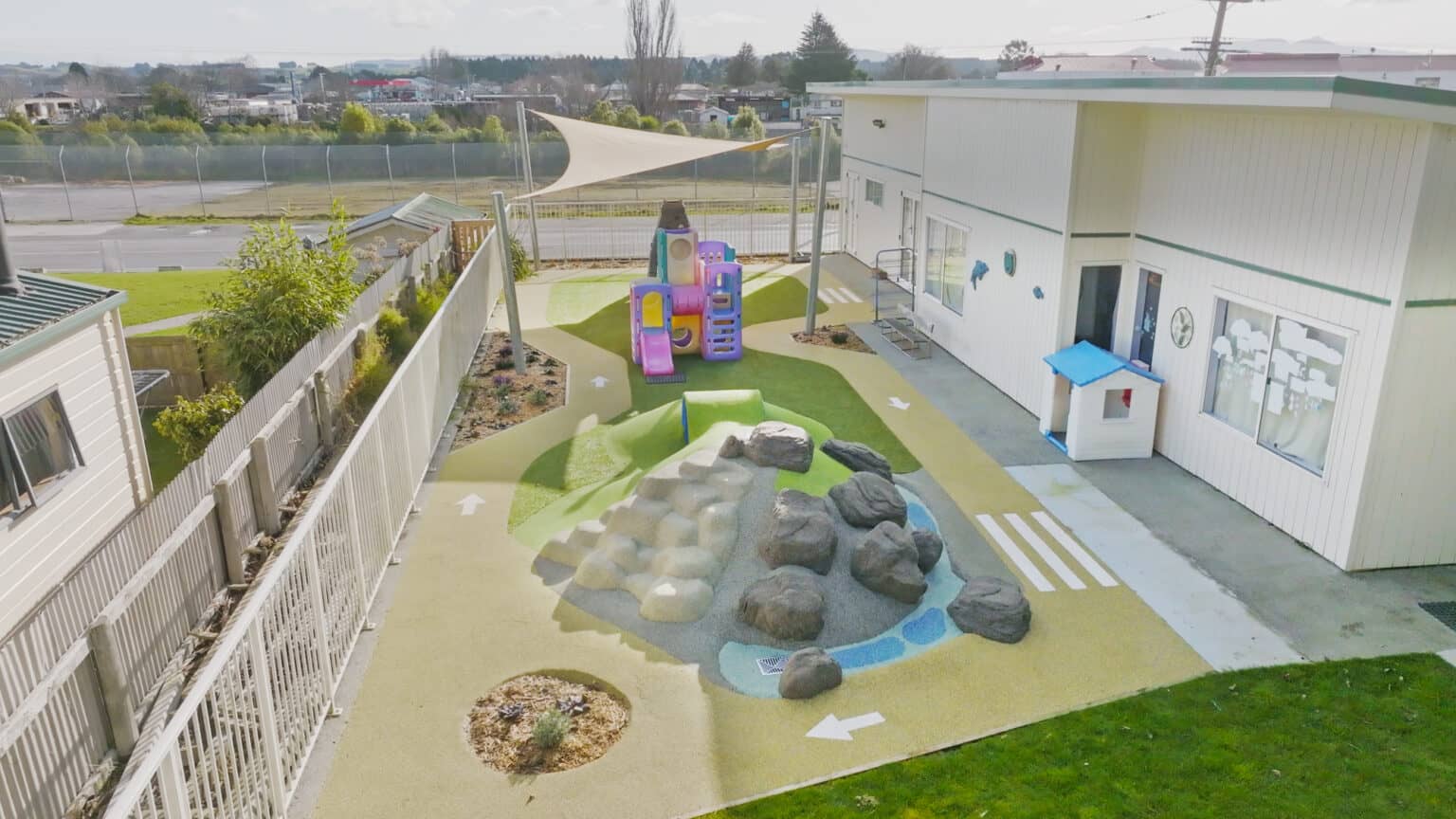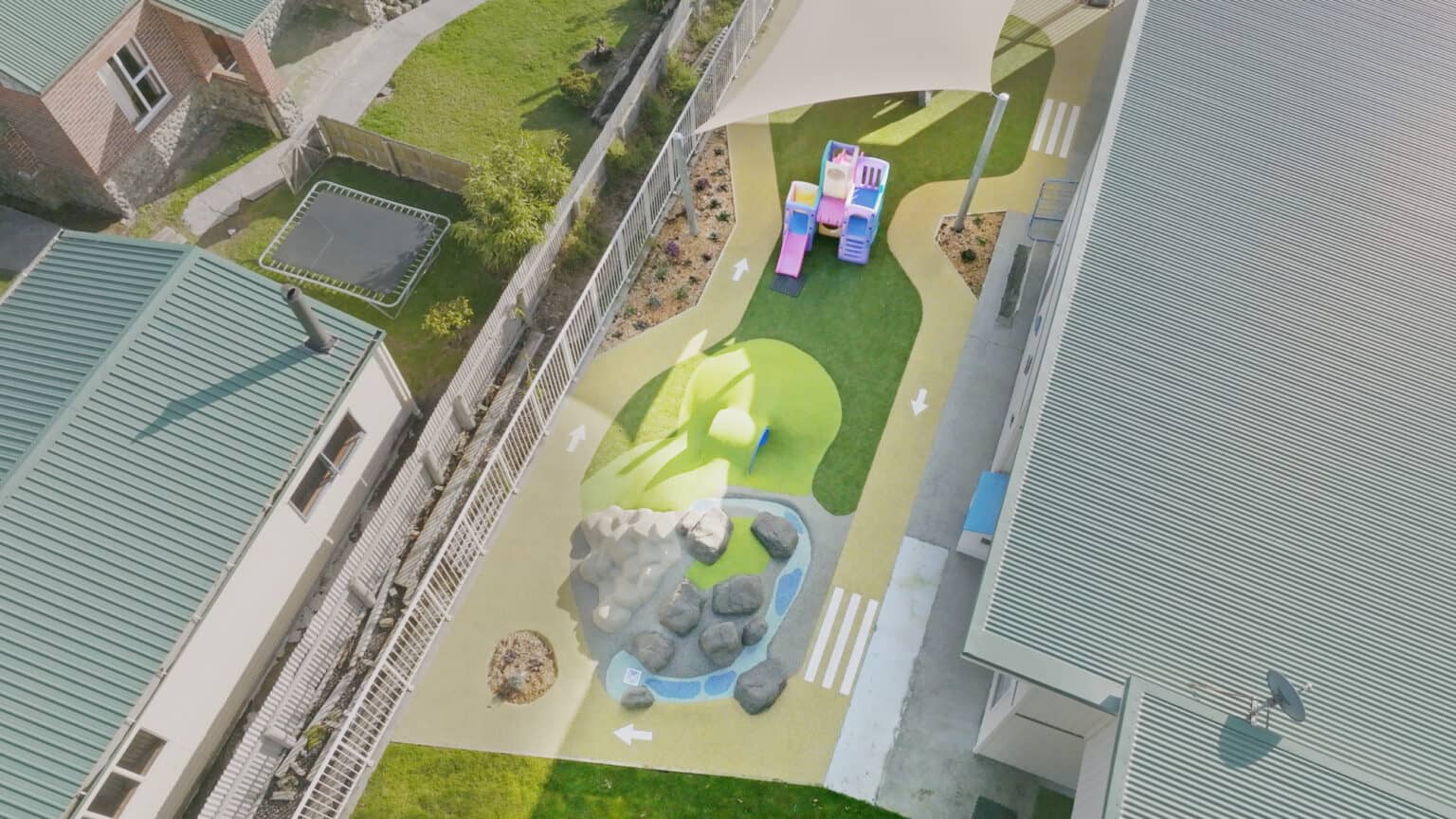 "He taonga

whakahirahira

." [

A

gift of inspiration

.

]
Kia Ngawari Te Kōhanga Reo
Located in the rural town of Mataura, Kia Ngawari Te Kōhanga Reo opened its doors to the community in 2005. Since then, the centre has been used as a kōhanga where children come and learn, immersed in Te Reo and Māori values.  
Being connected to the Whenua and the surrounding environment is central to the lessons and lifestyle at Kia Ngawari. Because of this, the outdoor space at the centre is super important.  
After dealing with a tired, bark playground that wasn't suitable for year-round activity, the centre's management decided to look at alternative play spaces. Pam and Trish who teach at the centre explained,
"We had a bark

playground,

and it just wasn't suitable in the

wintertime. I

t was too cold and damp

…

o

nly in the

summertime

we could

come out and have a little play."

 
The team at Kia Ngawari began looking at playground options and how they could develop their outdoor space into something unique and representative of the values and Mana of the centre.  
Through gathering community support and finding funding for their papa tākaro [playground], they discovered Creo.  
"Whaea Anah, our kaitari. When she found Creo, that was the one to go with. Because they had other examples of other papa tākaro. Other parks that are made at schools, at kōhanga reo, and we loved what we saw." 
Creo collaborated with the community at the kōhanga to create a space that nestles into the natural surroundings and location of the centre. The colours represented in the design derive from the colour palette found in the nature around the kōhanga. A wet pour rubber maunga structure was created as a focal point in the space. Incorporating unprescribed and water play opportunities for the children, connecting them to the Whenua. A small road surface design surrounds the maunga, featuring arrows and a zebra crossing that can be incorporated in both play and learning.  
The new papa tākaro is a space that's encouraging the children at Kia Ngawari to explore and grow their imaginations while connecting to each other and the world around them.  
"They can relate all of that to mother nature which is a direct flow from the

ngah

e

re

[forest]

all the way down to our

māra [garden]

. So

,

this is all about sustenance and that circle of life for our

tamariki

." 
Both Creo and the team at Kia Ngawari worked together to create a space that was representative of the culture and values of the centre. Adding personal touches to the space that really set it apart and make it unique to the kōhanga and its community. The ability to combine and execute the vision of the kōhanga in this space has inspired Trish and Pam to continue looking for ways to extend their play space and build on the whanaungatanga with Creo.  
If you'd like more information or to discuss a new project, get in touch today