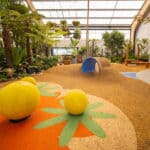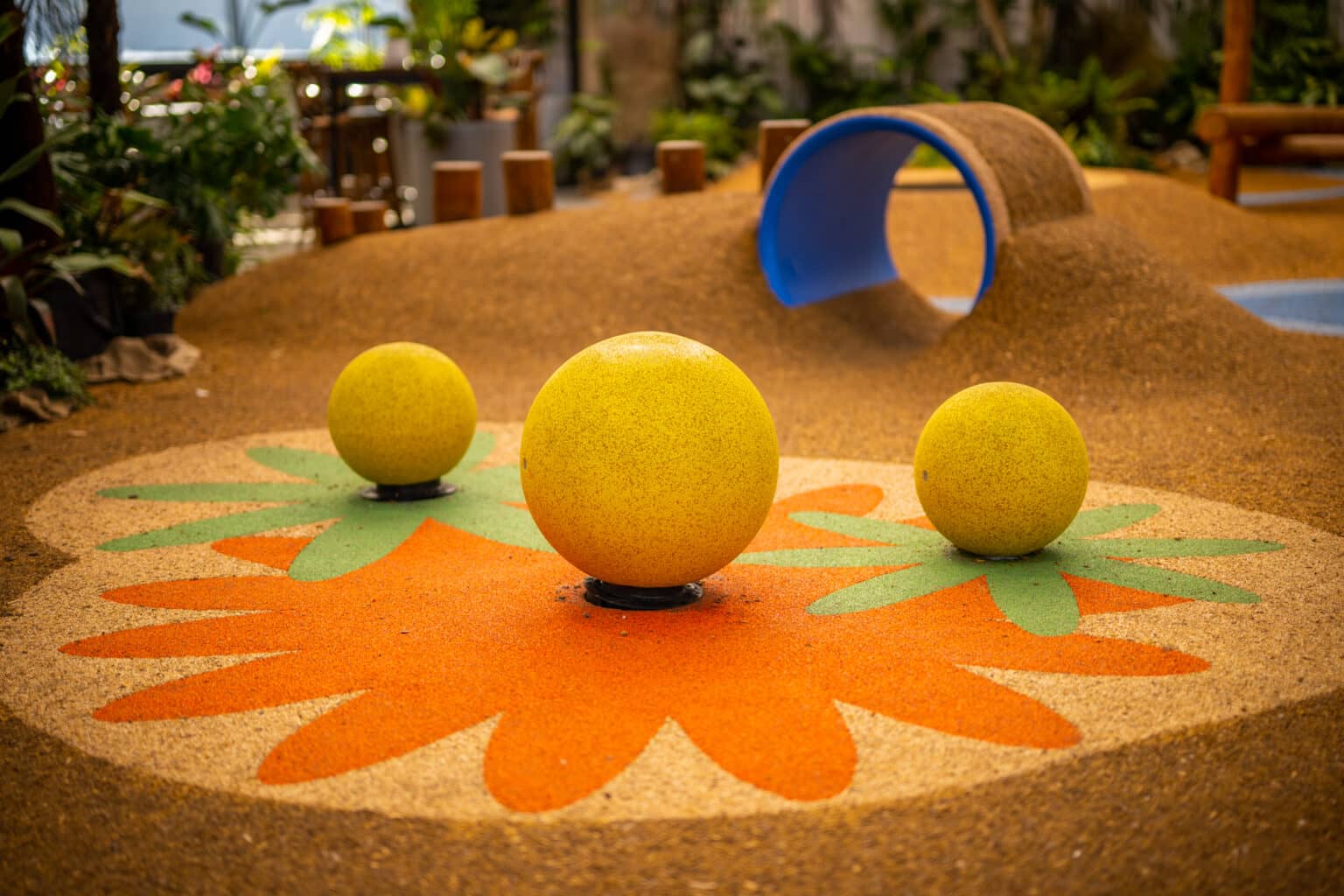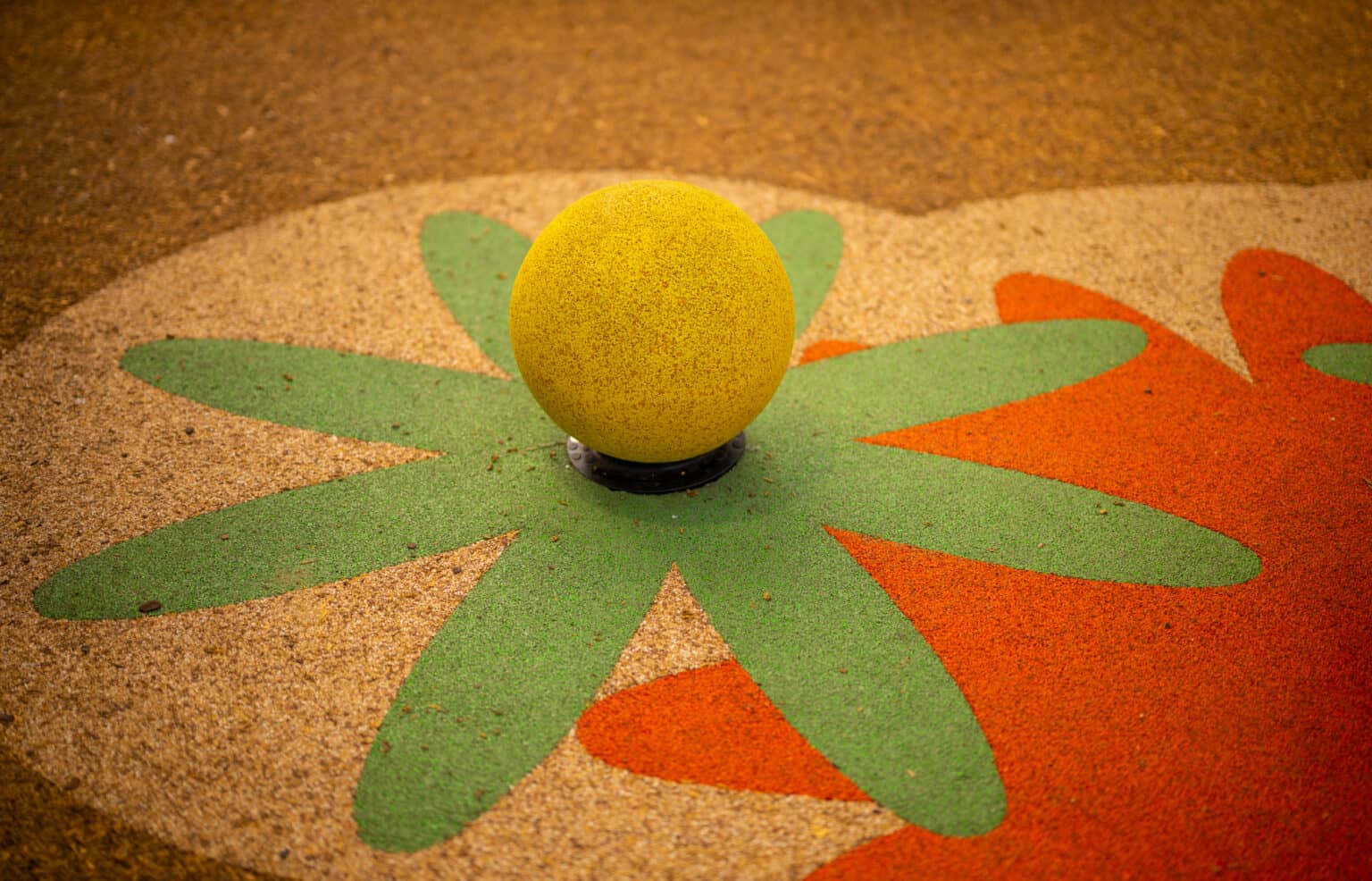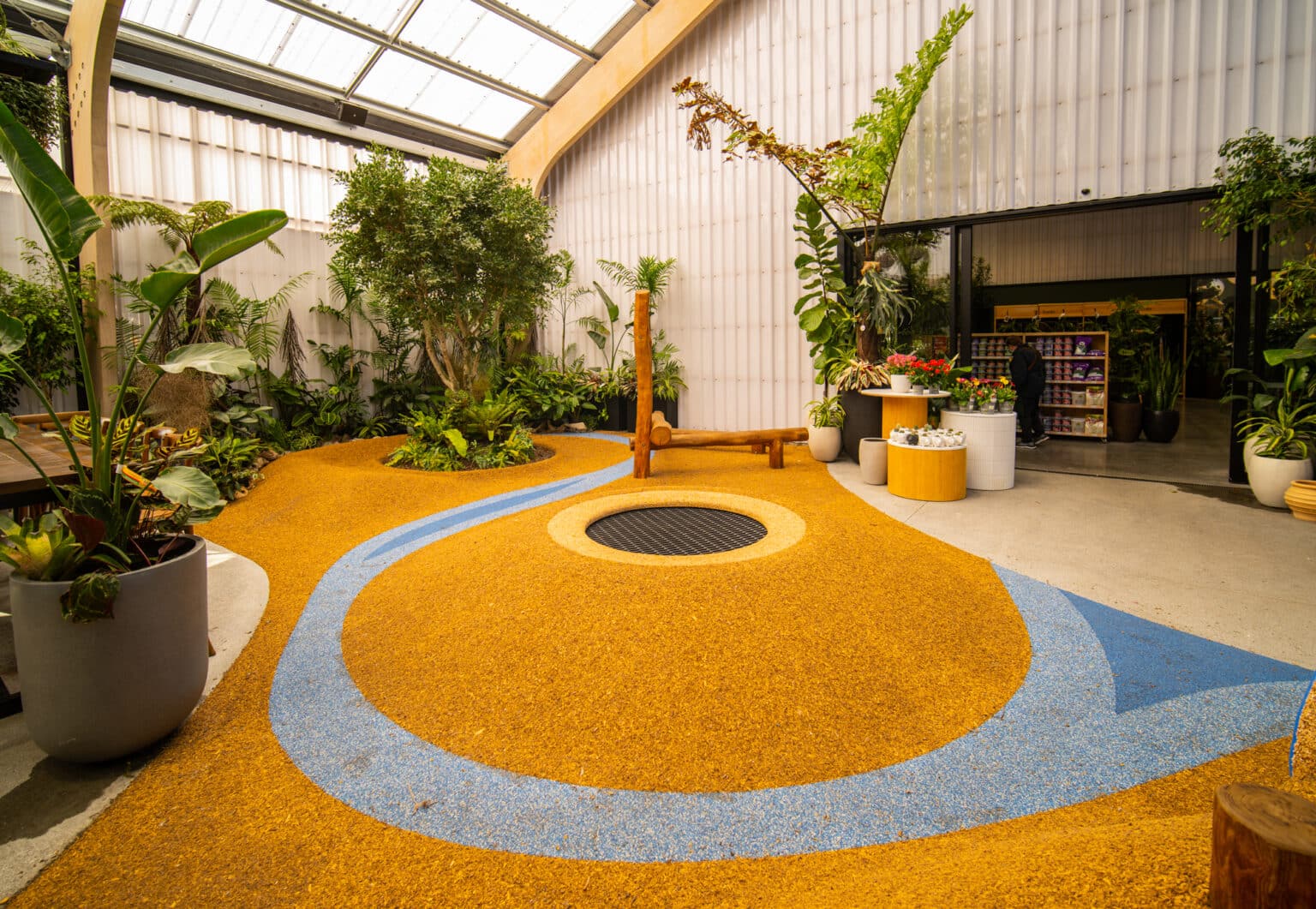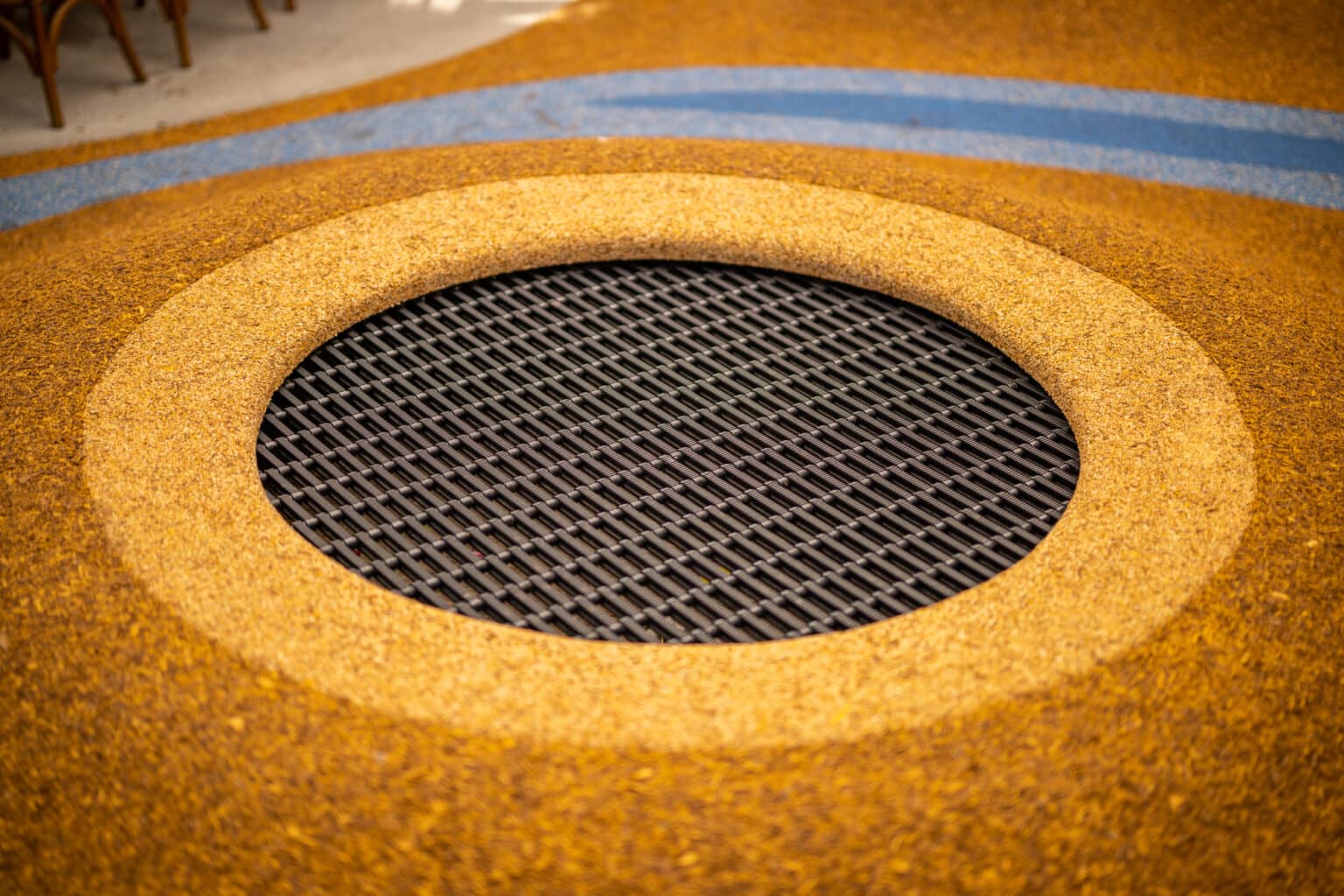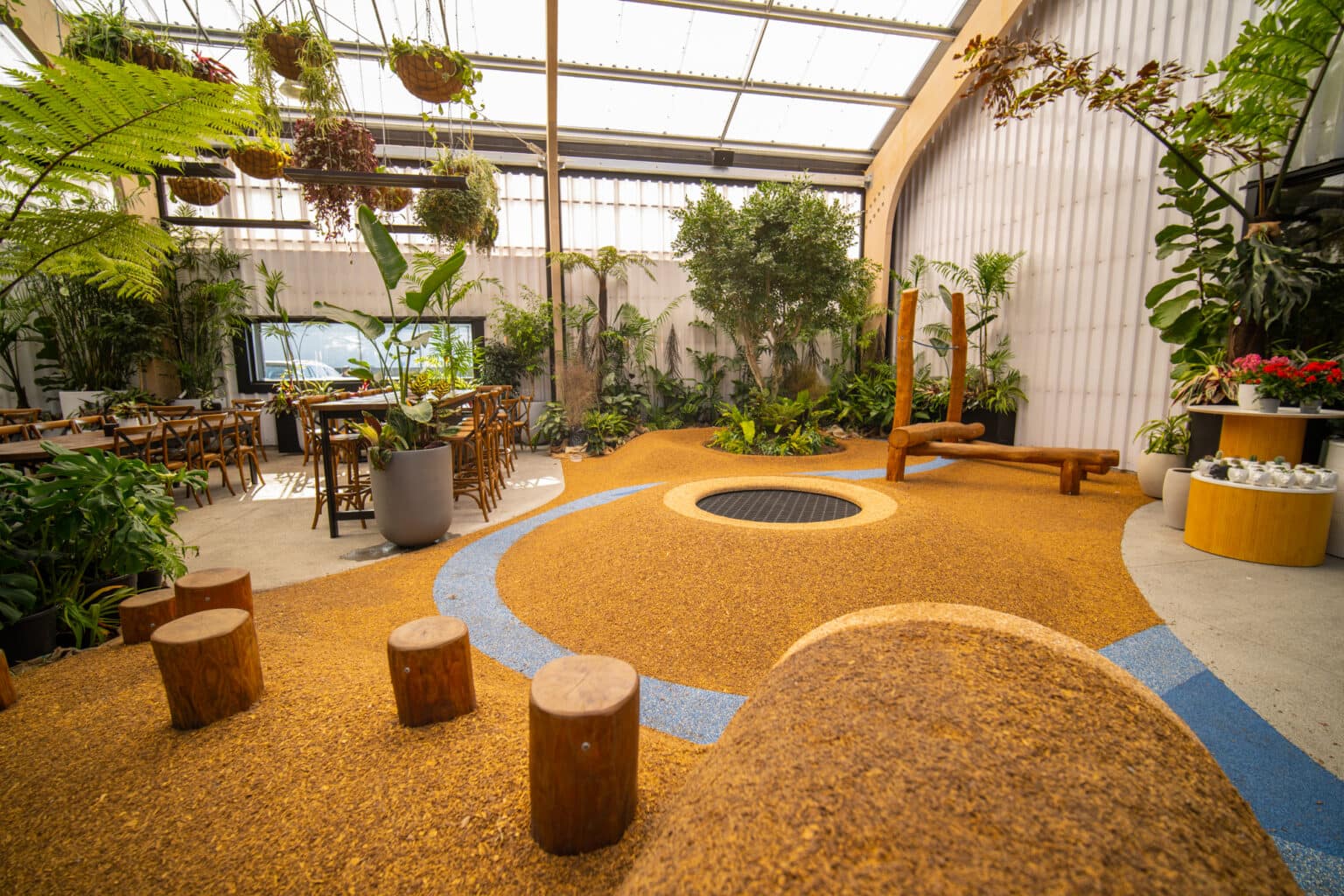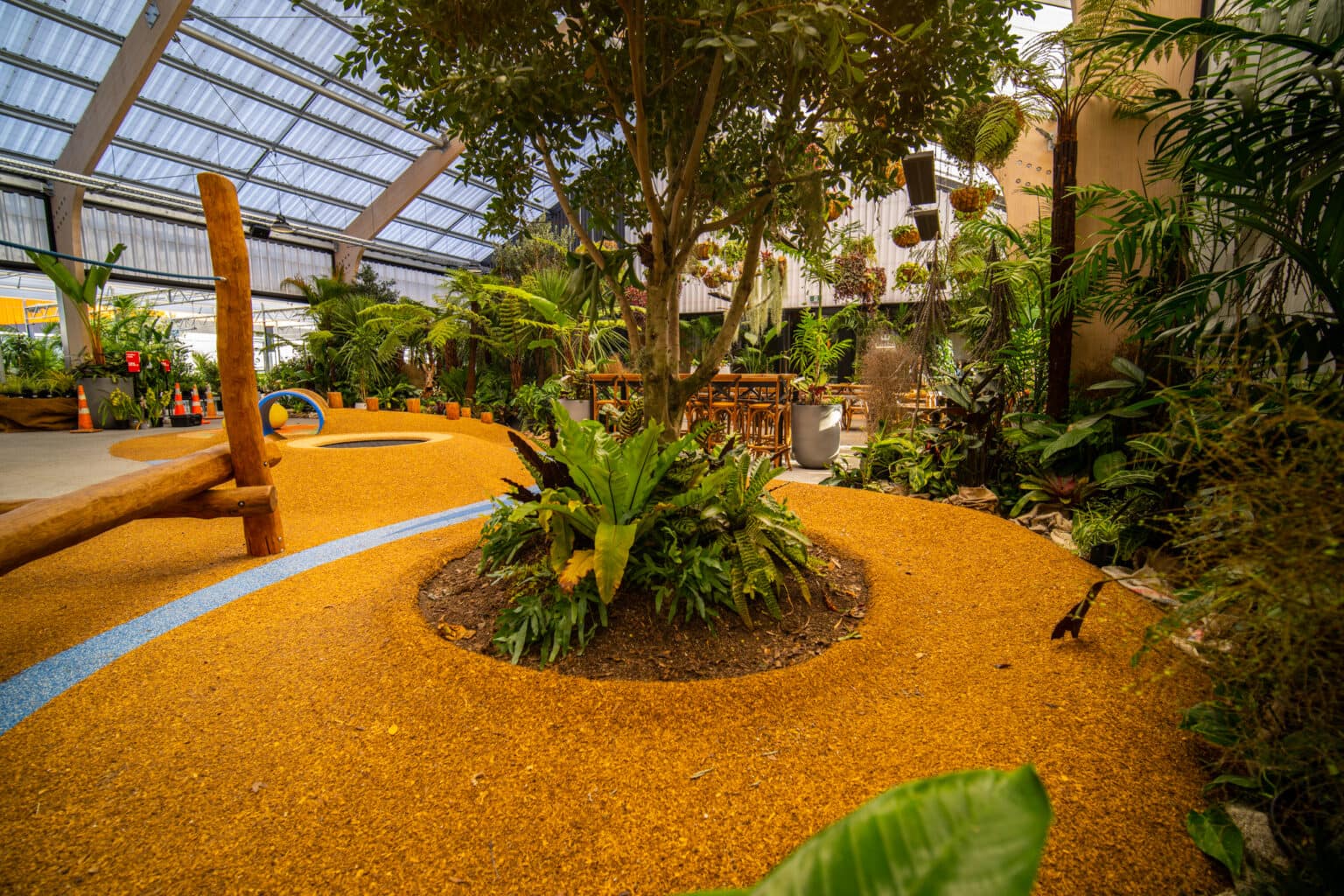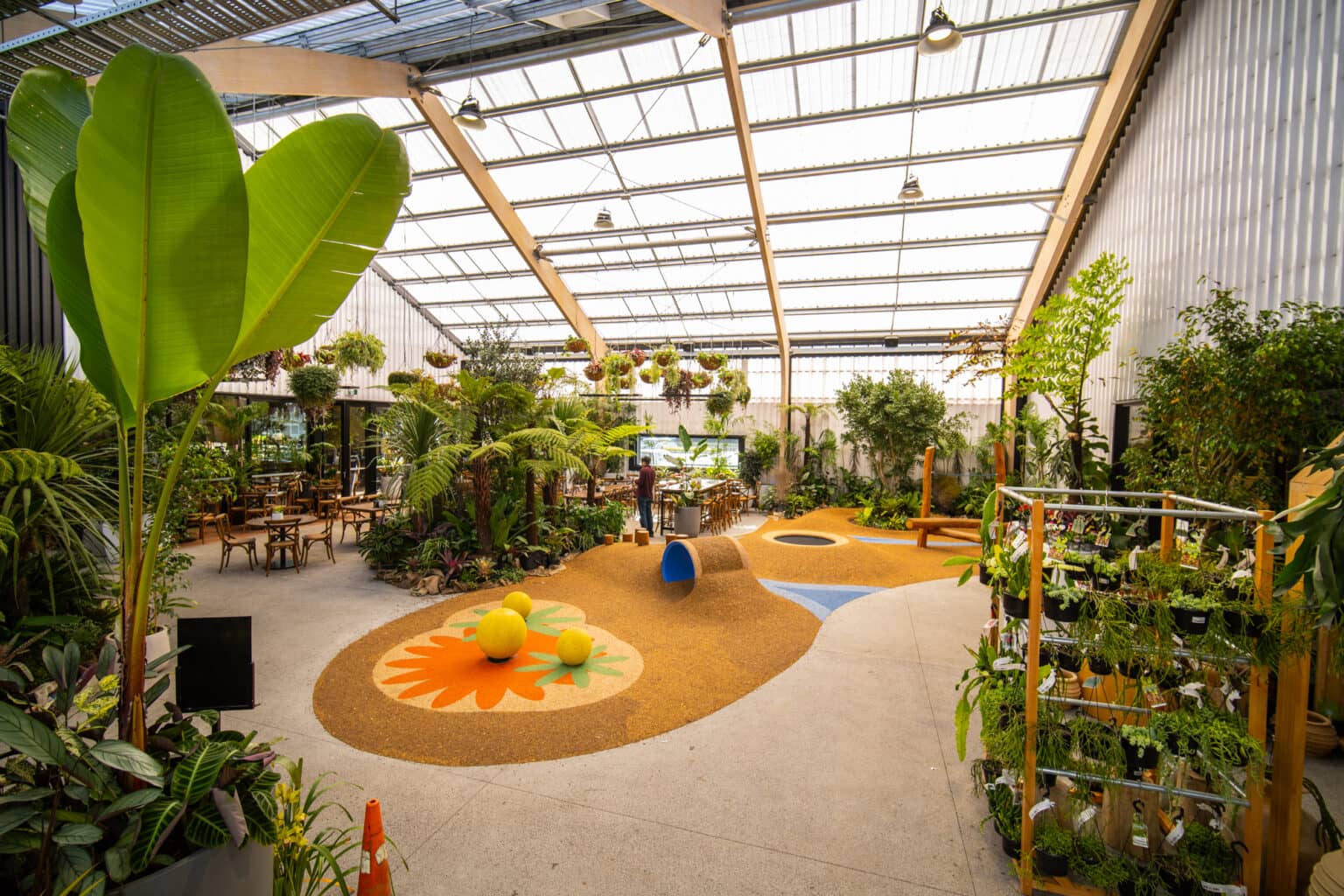 The new Kings Plant Barn site at Stonefield's has taken an innovative and ground-breaking approach to the services available when visiting the garden centre.  
 Located in Mt Wellington, Auckland, the new site features a new look, with a variety of beautiful and colourful plants, a café, and a brand-new play space. 
When looking to develop and open the new store, the team at Kings Plant Barn wanted to create a play space to accompany the garden centre, offering a new experience for their customers and little visitors.    
Creo worked with Kings Plant Barn to design and build a unique and natural-looking space that can provide both play value and be used to exhibit some of the lush greenery. The design incorporates muted, earthy tones that blend seamlessly with the plantings. Rubber mulch surfacing, water features, and rubber-surfaced play accessories were also brought into the space to add texture, height, and play for young children needing entertainment when visiting the store.  
A collection of plants borders the play space, creating the perfect backdrop to the indoor area. Creo worked to create a visually open space that is welcoming and vibrant, adding value, activity, and personality to this new Kings Plant Barn.  
If you'd like more information or to discuss a new project, get in touch today