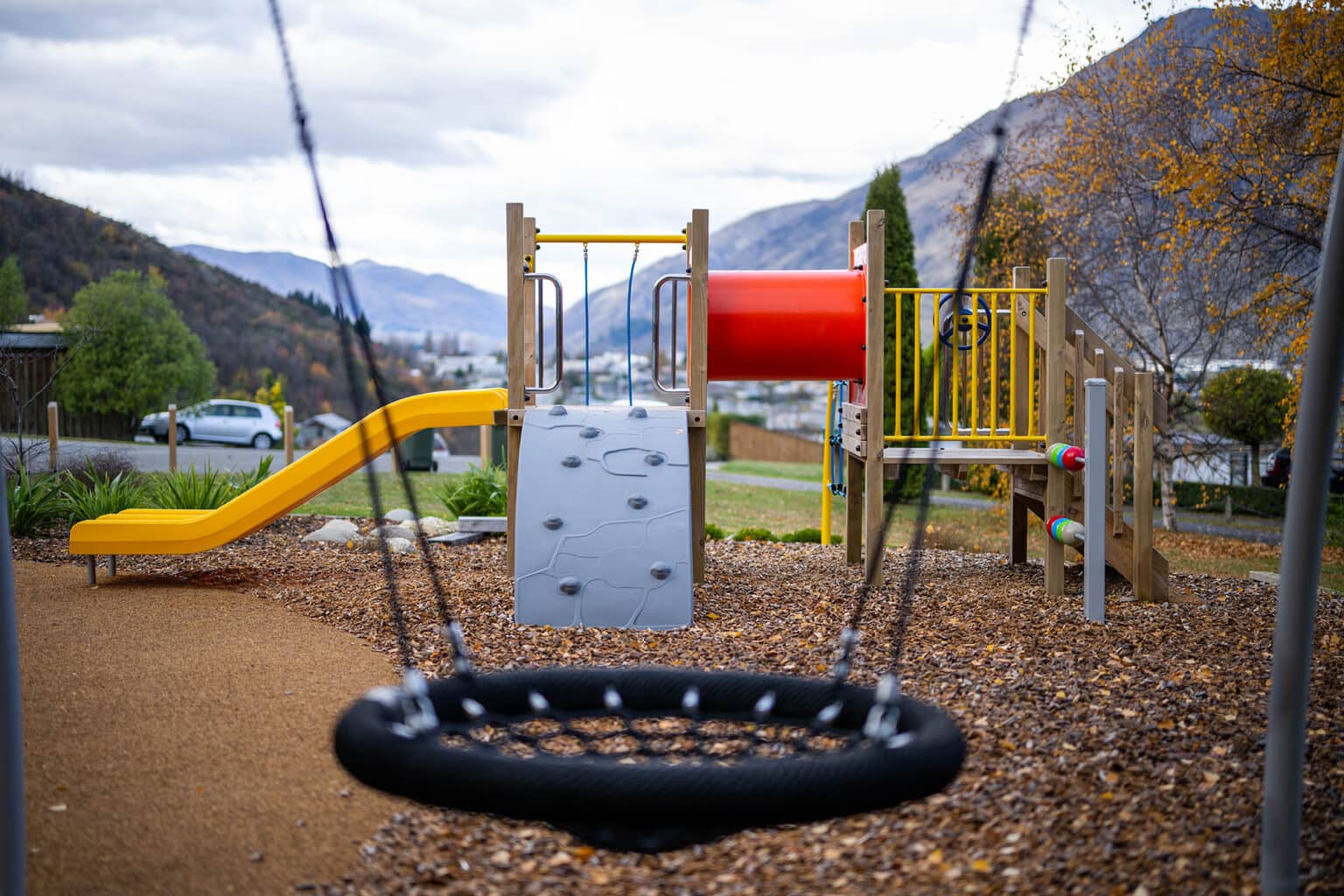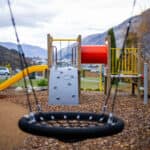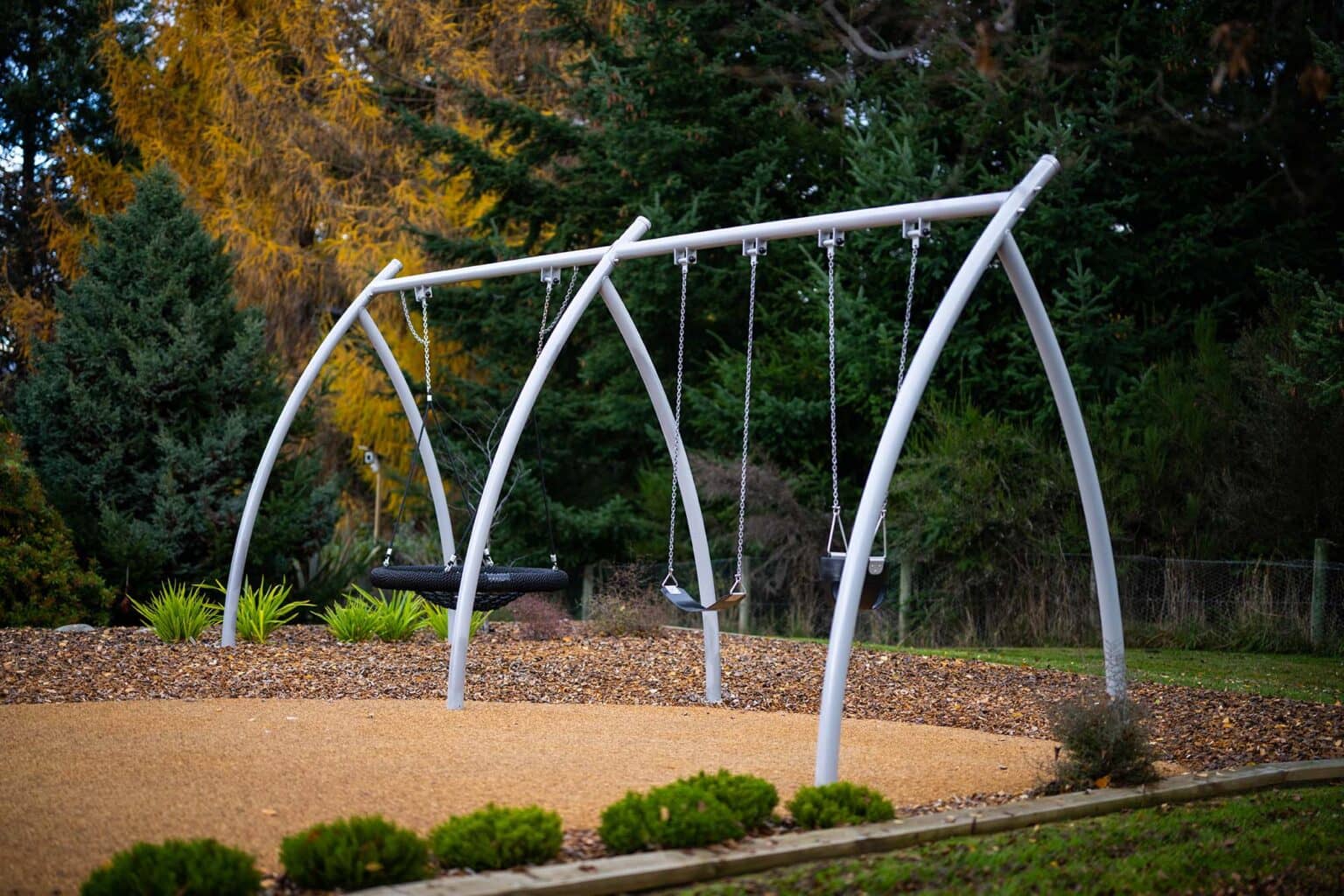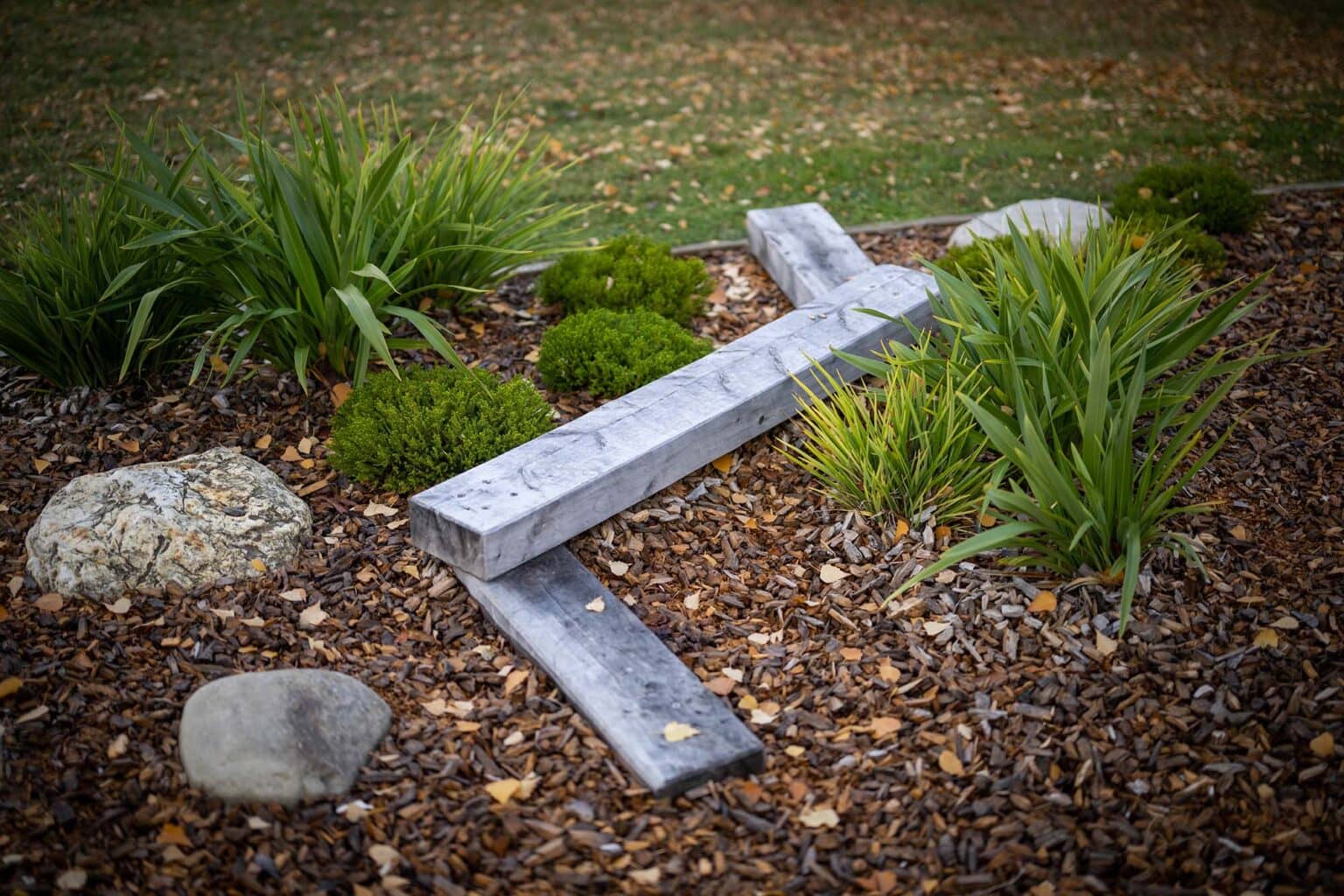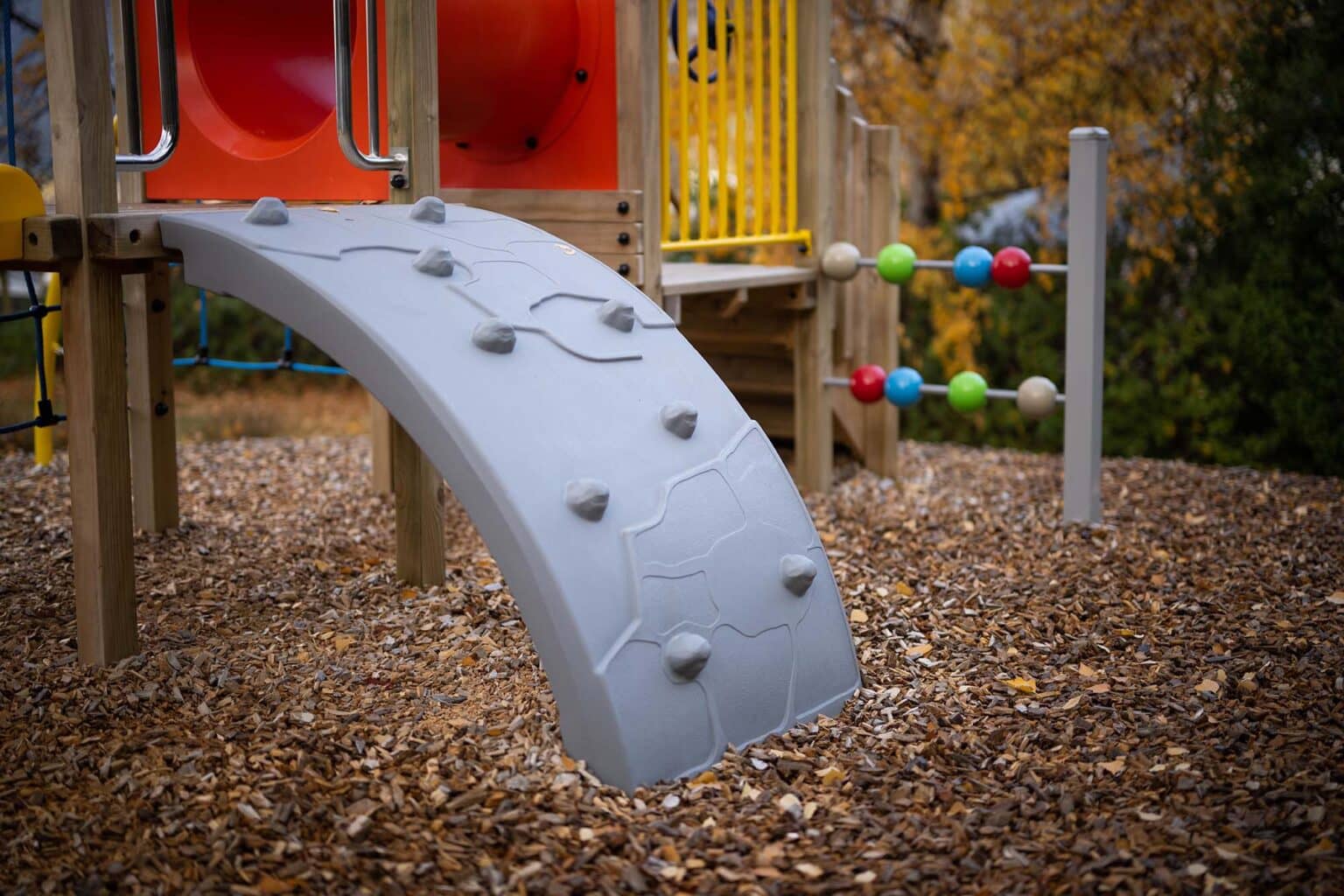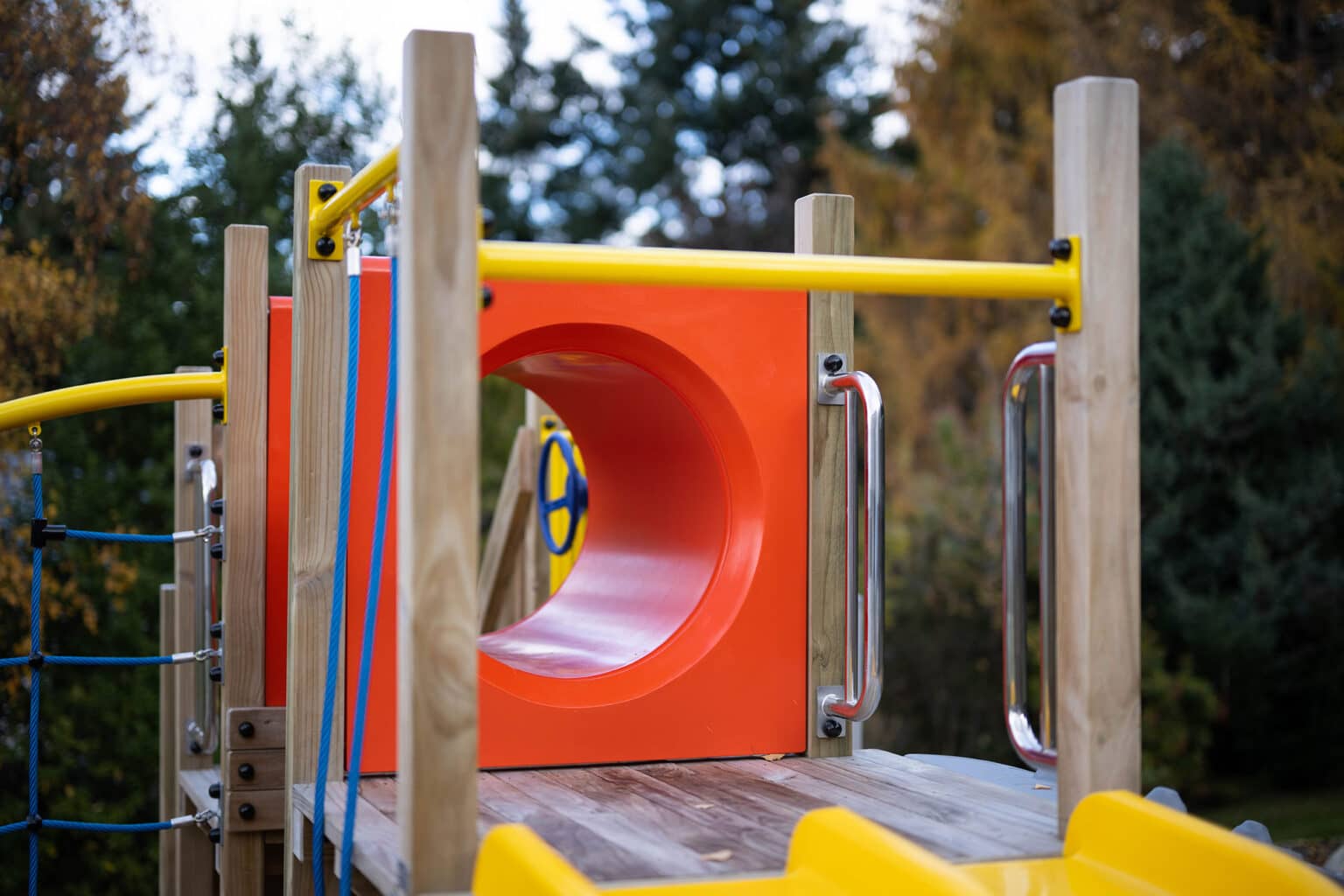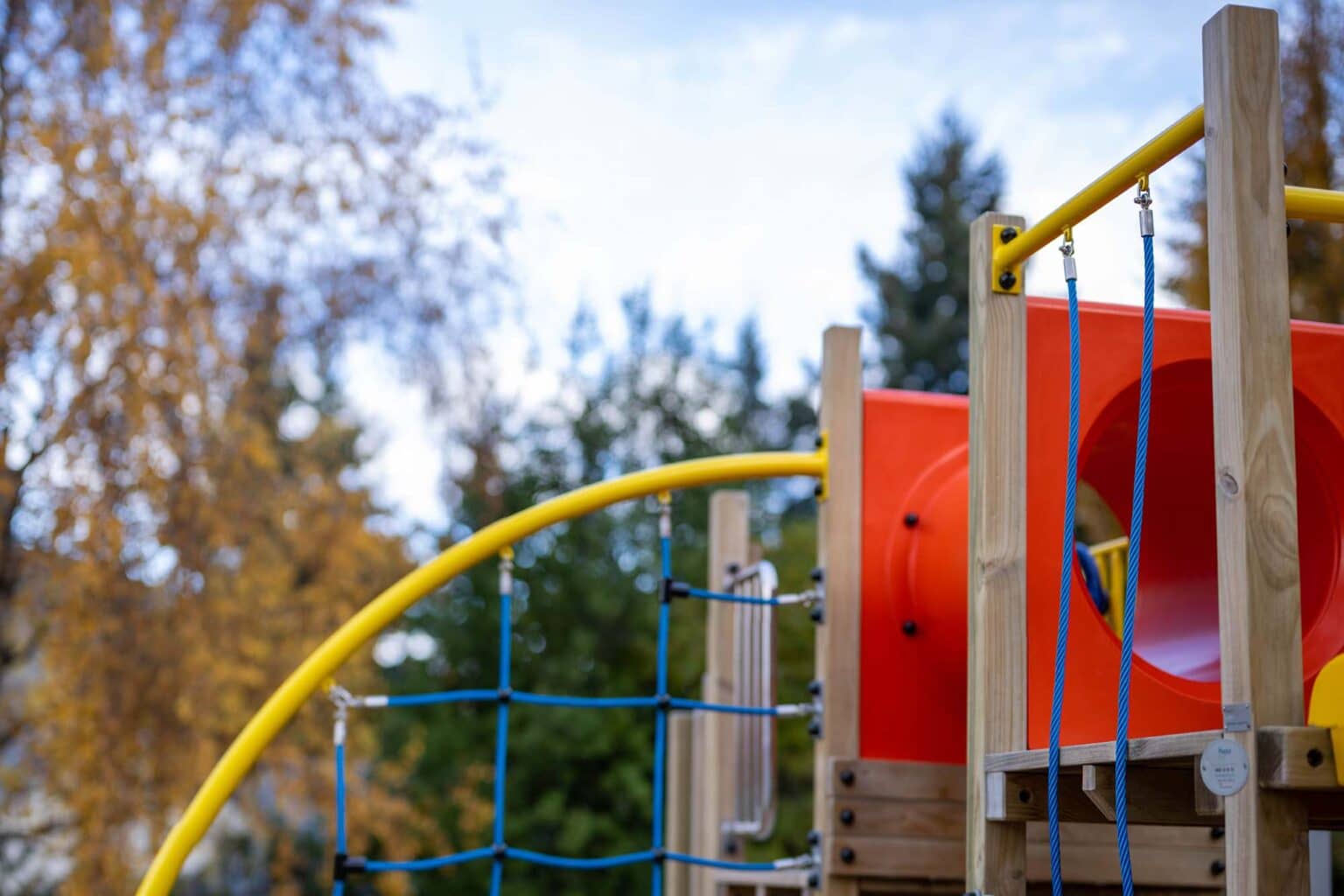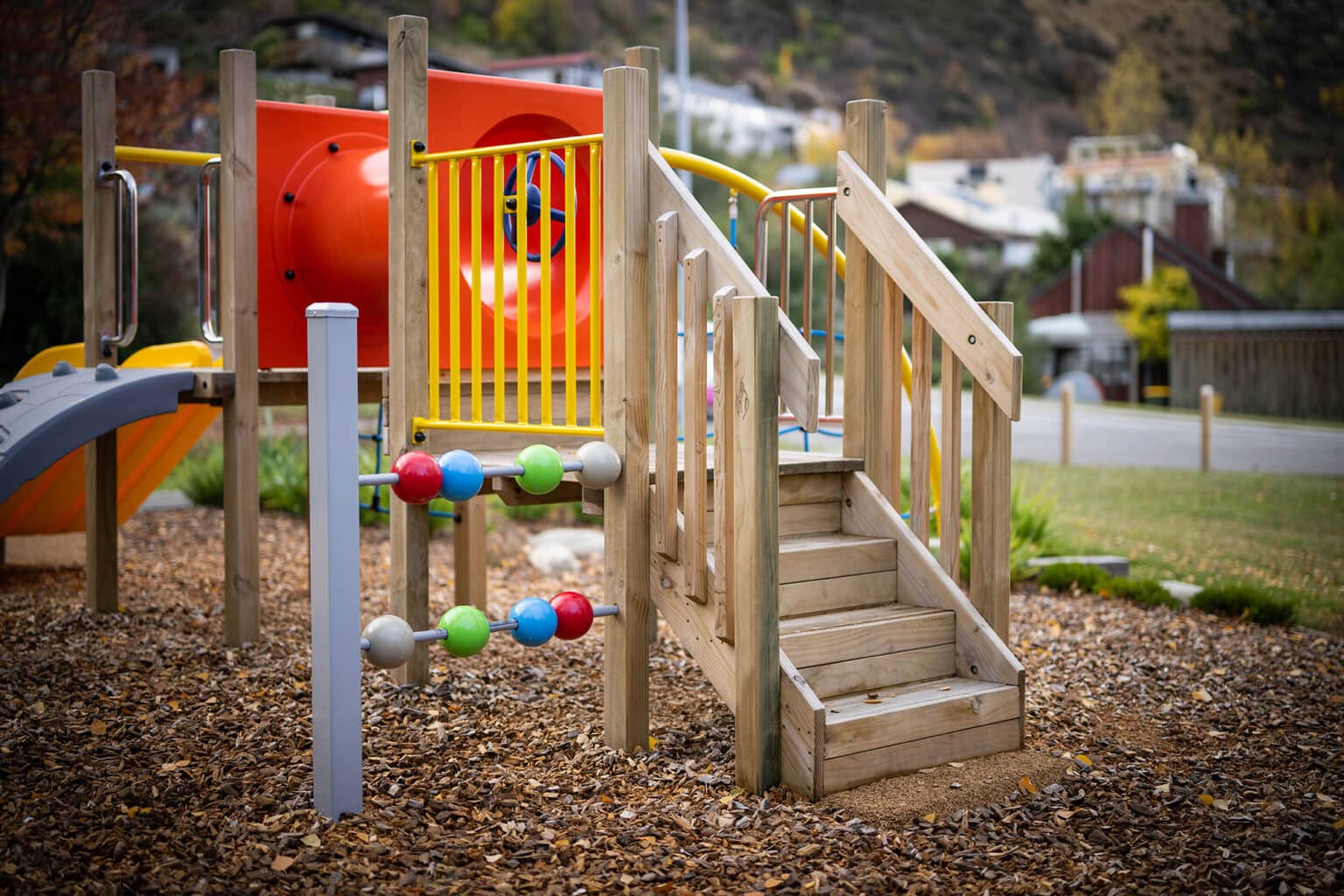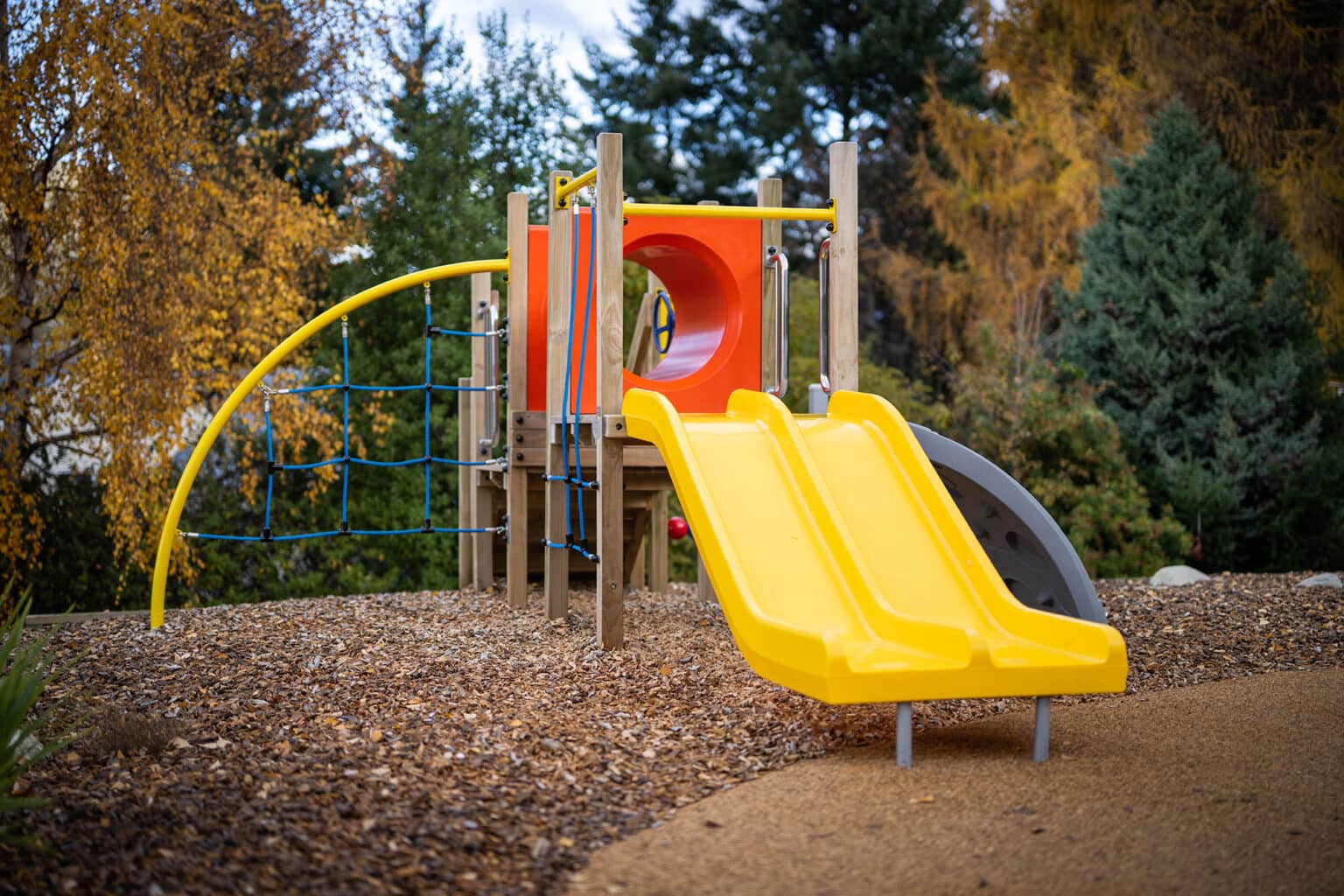 Marina Park Playground is a small community playground space for the residents around Marina Drive, Queenstown.  
Queenstown Lakes District Council
The playground had become dated over time and there weren't many elements in the space that were drawing the community members in.
The bark surfacing and the toddler-aged equipment pieces limited who could fully interact with the playground space, and the set-up of the playground perimeter disconnected the play area from its surroundings.
Creo collaborated with the Queenstown Lakes District Council, to update the existing space and help create a more inviting and welcoming playground for the local residents.
With a strict budget in place, the Creo team were able to utilise the existing footprint of the playground to extend the usability of the park and provide access for all users into the space. 
The new space now features seating around the perimeter, new playground equipment, and a fresh pathway into the playground area.
Landscaping was utilised, adding plantings around the playground to help create a more cosy and sheltered feeling while also adding nature play opportunities for users.
The new Creo design incorporates wet pour rubber surfacing to create even paths through the bark chip that connect different areas of the playground together, making for easy accessibility around the space.  
The usability of the playground has also been extended,  with the addition of a range of age-appropriate equipment.
The playground now includes an updated and more inviting toddler unit, along with new swings, and a basket swing further back to accommodate older children.  
The updated playground has lifted the space and created a more welcoming and inclusive play environment for the young residents in the community.  
If you'd like more information or to discuss a new project, get in touch today