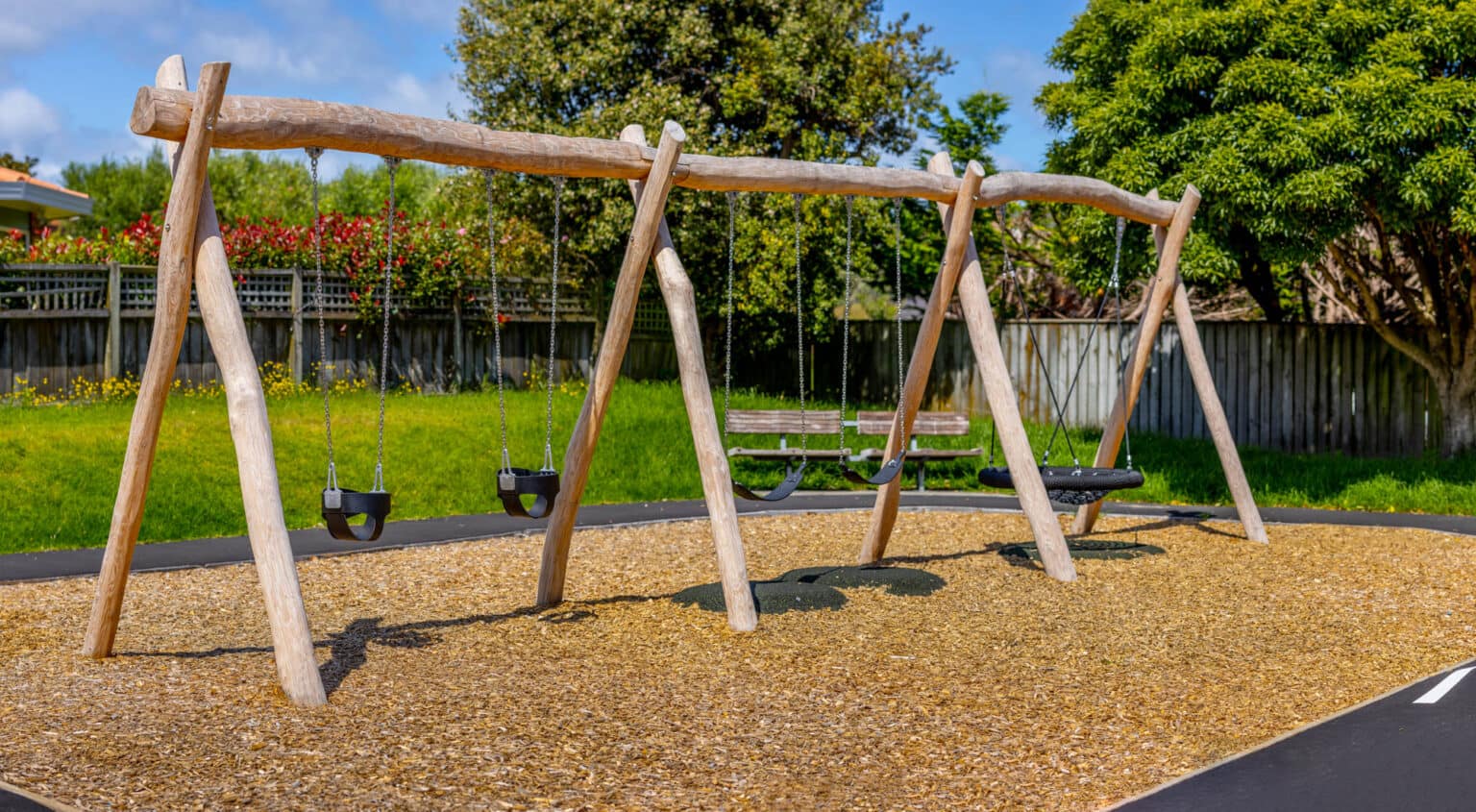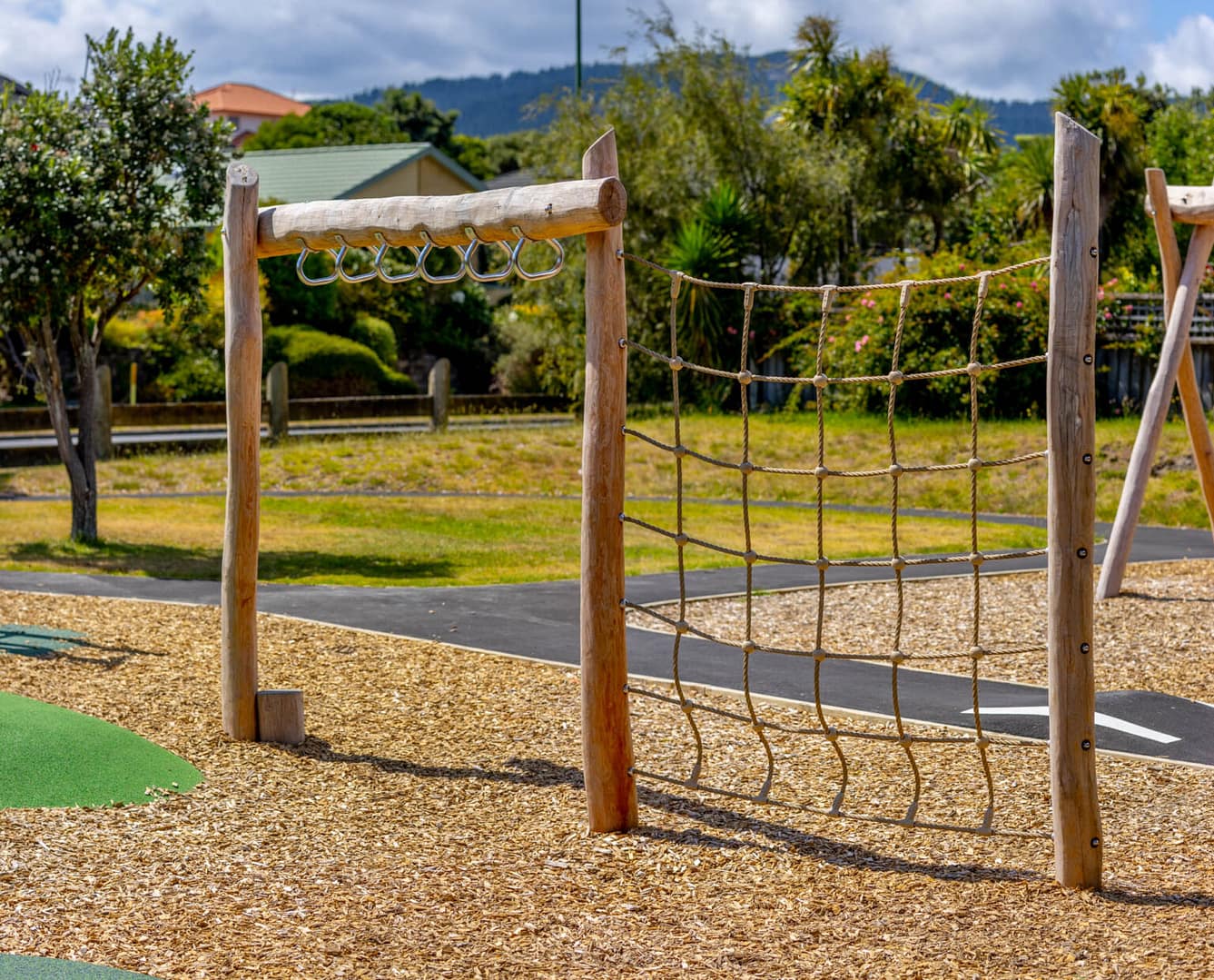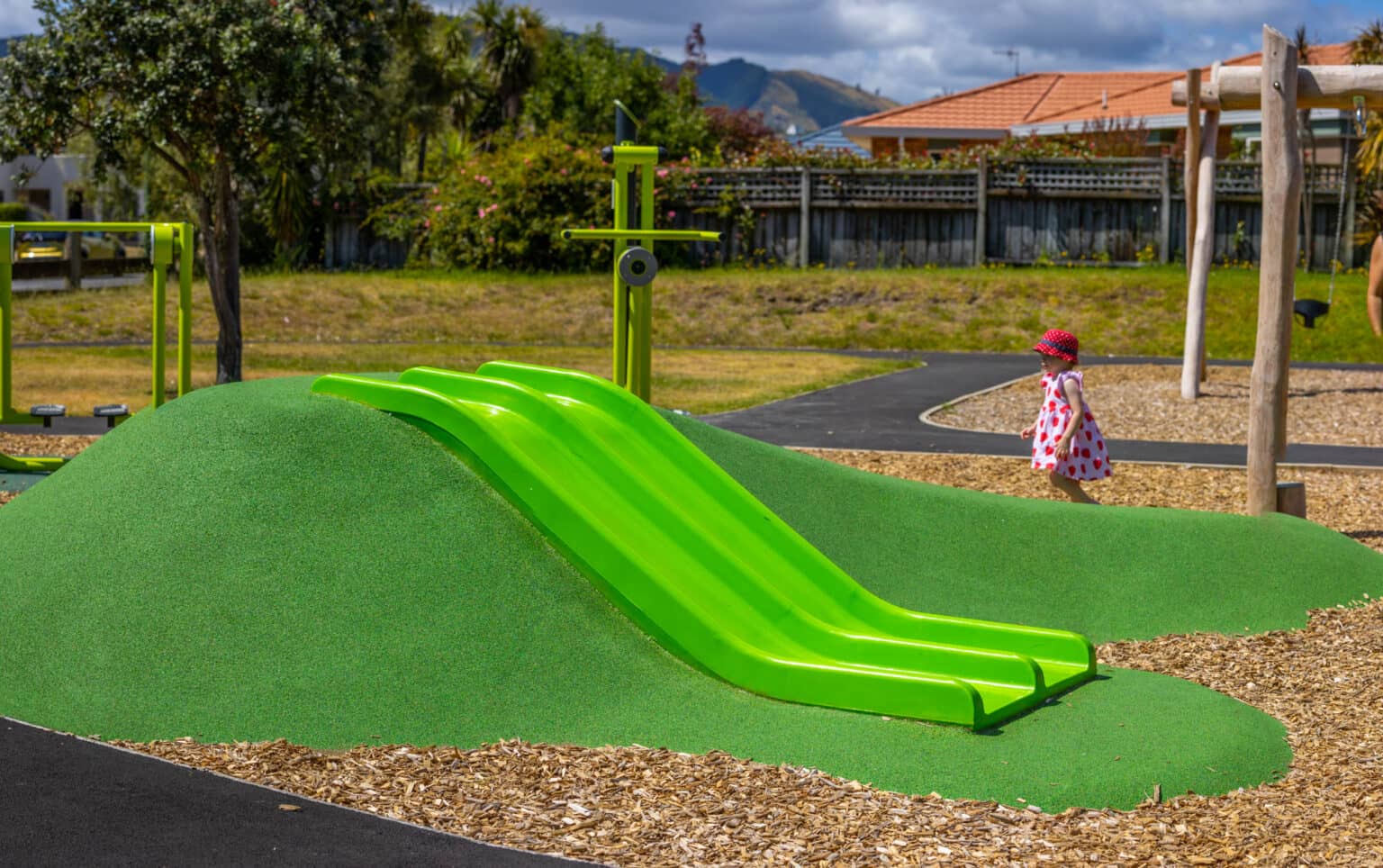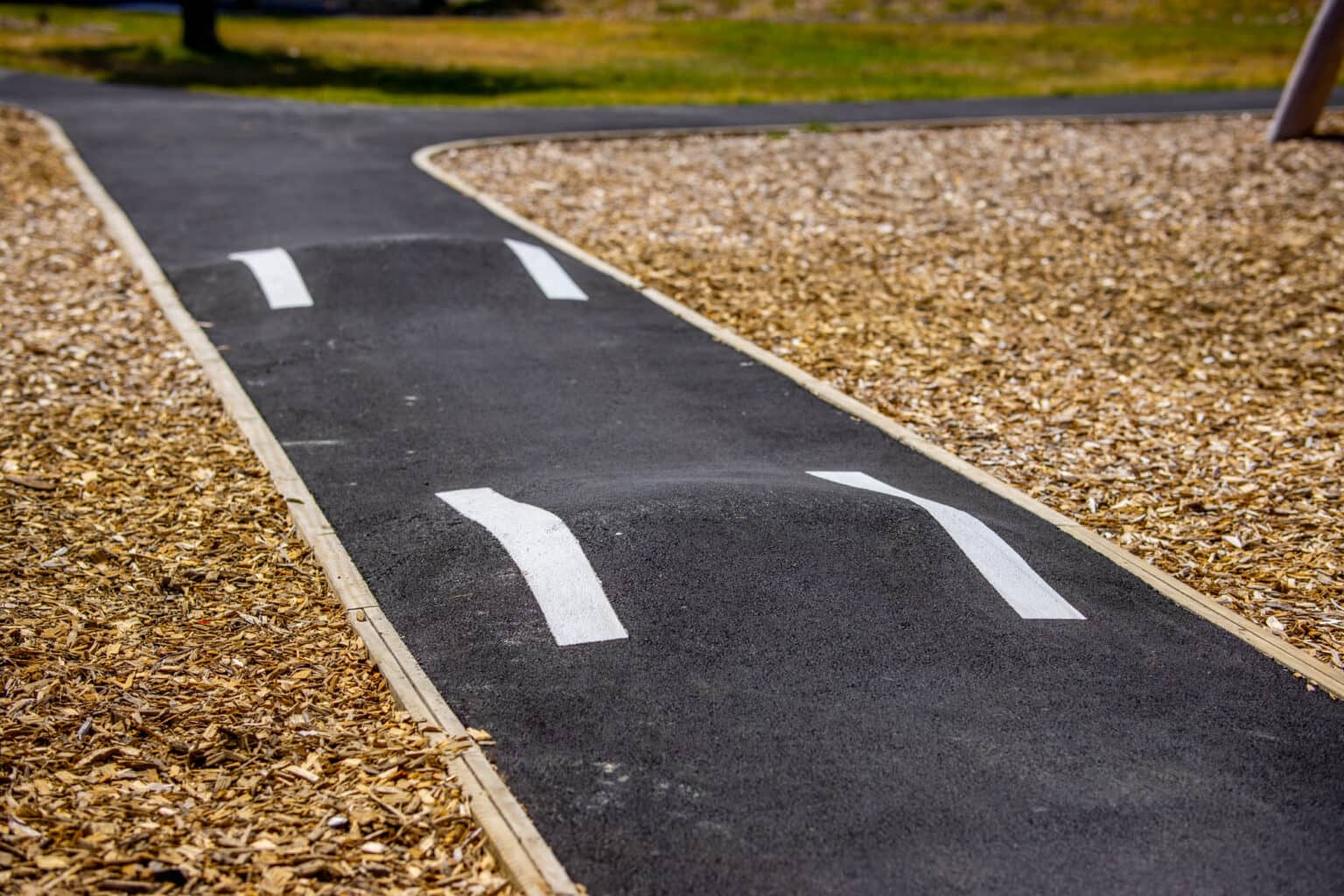 In 2022, Creo collaborated with the team at Kapiti Coast District Council to update the playground at Milne Drive Reserve.
Kapiti Coast District Council
Paraparaumu, Kapiti Coast
The playground is a basic, low-cost design that was built within an existing asphalt pathway. Despite the limited budget, Creo was able to create a functional and engaging space that has become a hit with the local community.  
One of the key factors the Creo team used to keep the project within budget was the decision to utilise the existing footprints of the area. By working within the designed space that was already there, Creo was able to avoid the need for costly excavation and construction work. Instead, Creo focused on introducing new and exciting play features, including a basket belt, a Robinia swing set, a ground-level spinner, and a couple of upper-body play pieces that lead onto a slide and mound in the playground. 
To create better connections and easy access to the playground, Creo created some new pathways to define the area. These new paths were also transformed into an additional play opportunity by creating humps that could be utilised as obstacles for a scooter track, encouraging kids to think outside the box, get creative with their play, and inspire them to stay active. By being creative with the design and layout of the playground, Creo was able to make the budget go as far as possible while still providing a fun and engaging space for the community.  
Another element to the playground that was added at the request of the council is the fitness equipment pieces. These pieces were included to provide recreational options for more mature visitors to the playground. These fitness pieces are targeted to users with a wide range of ages and abilities. Creo has created a space that is truly inclusive and welcoming to everyone in the community. 
If you'd like more information or to discuss a new project, get in touch today