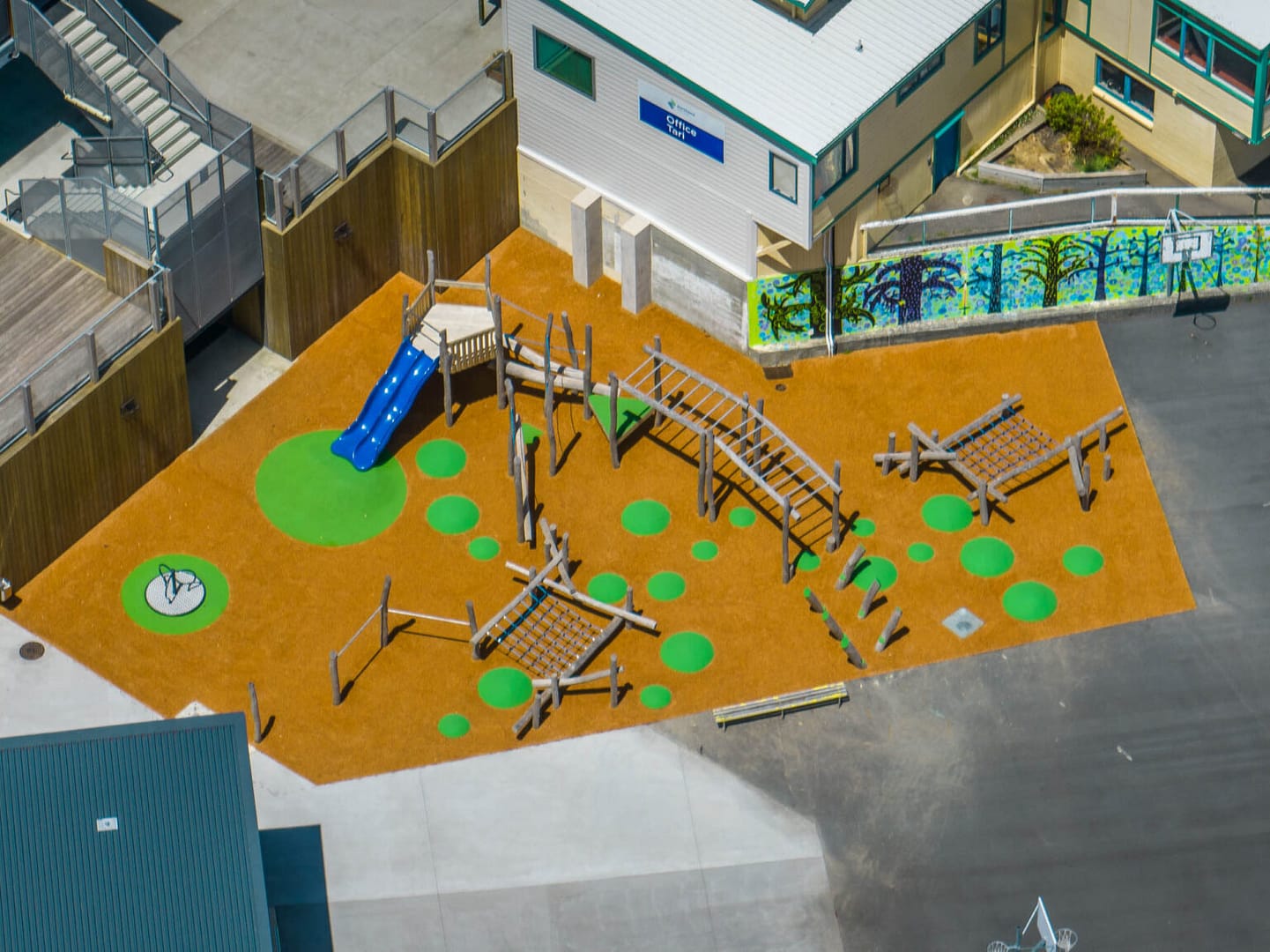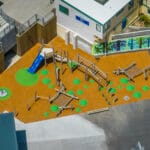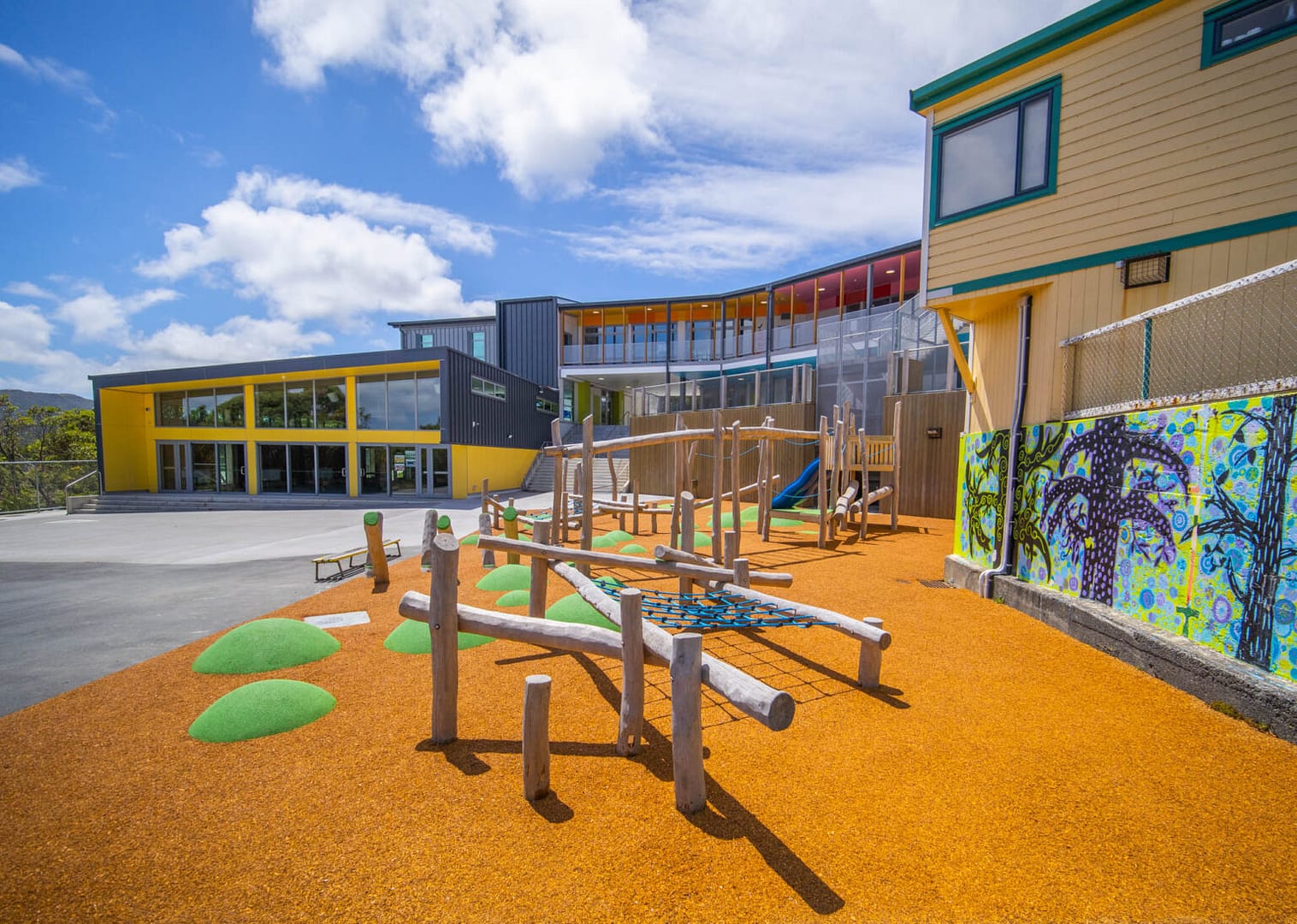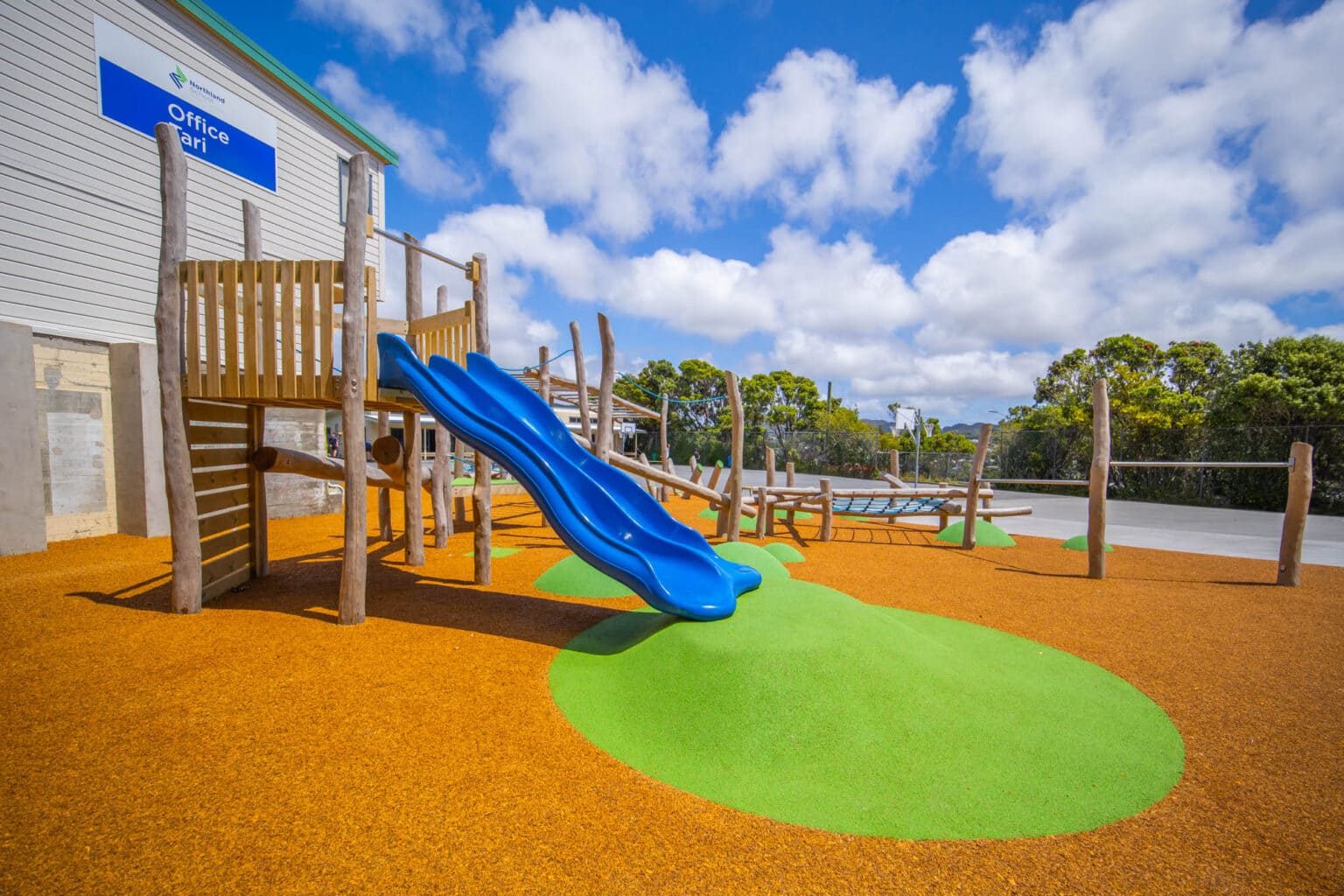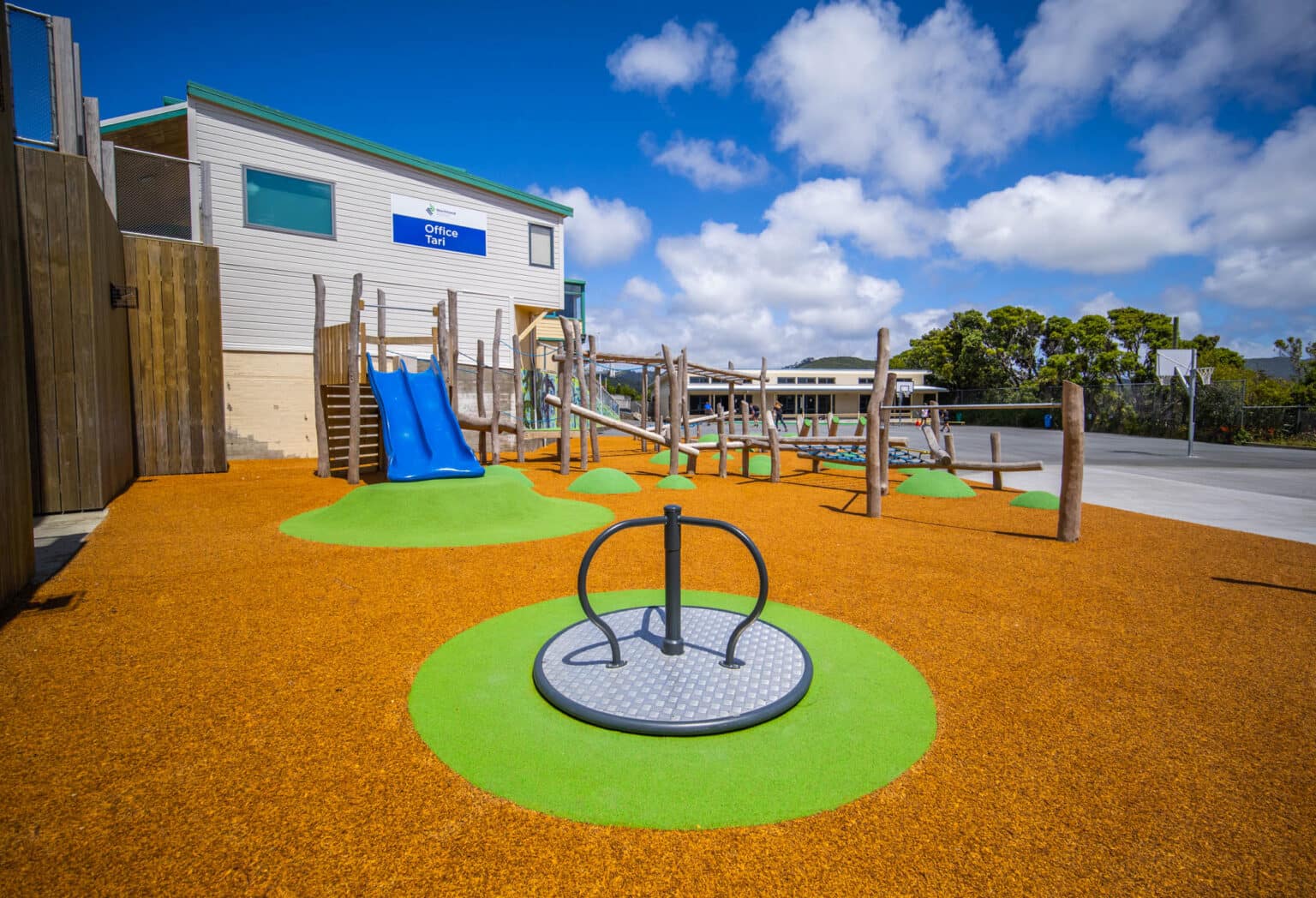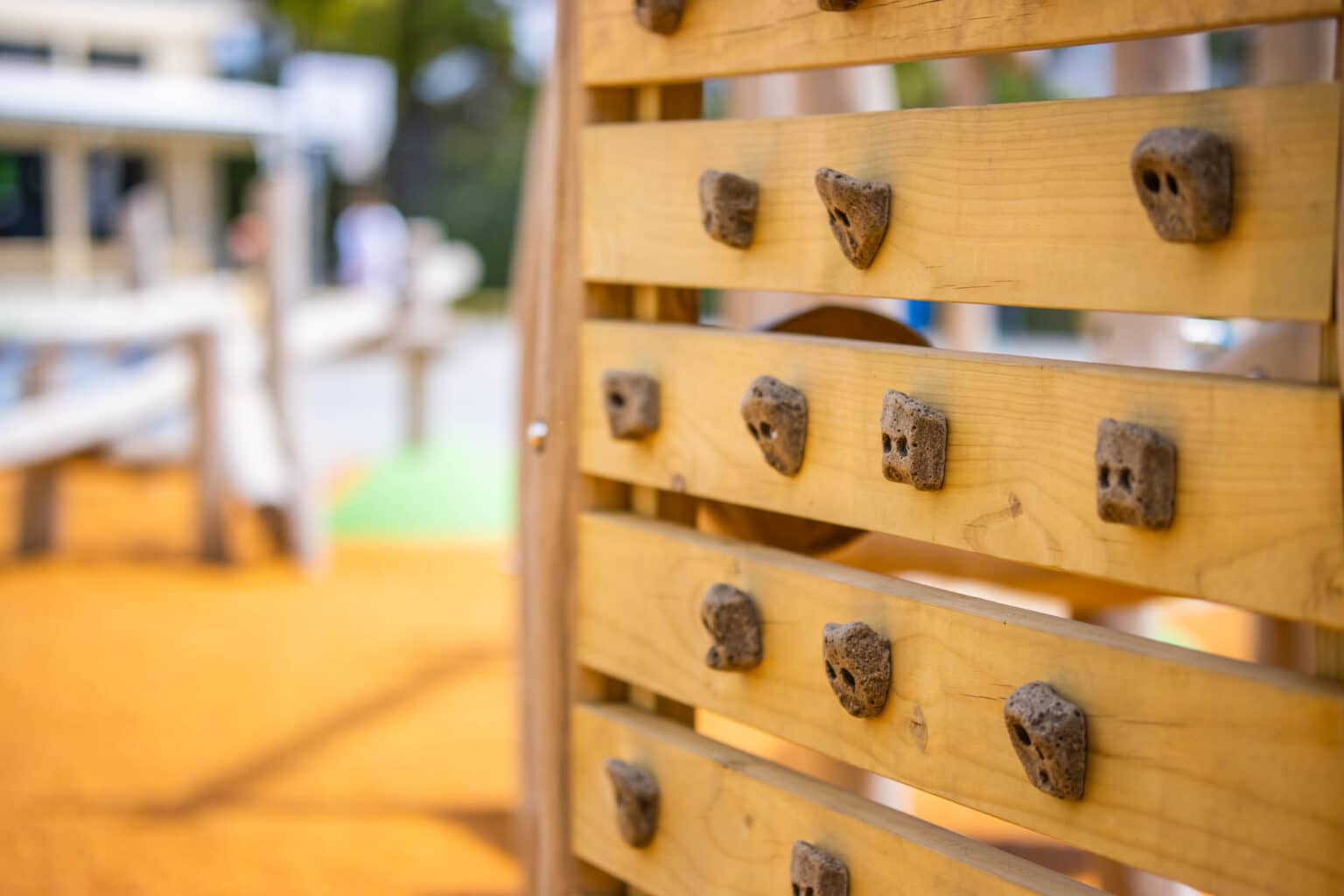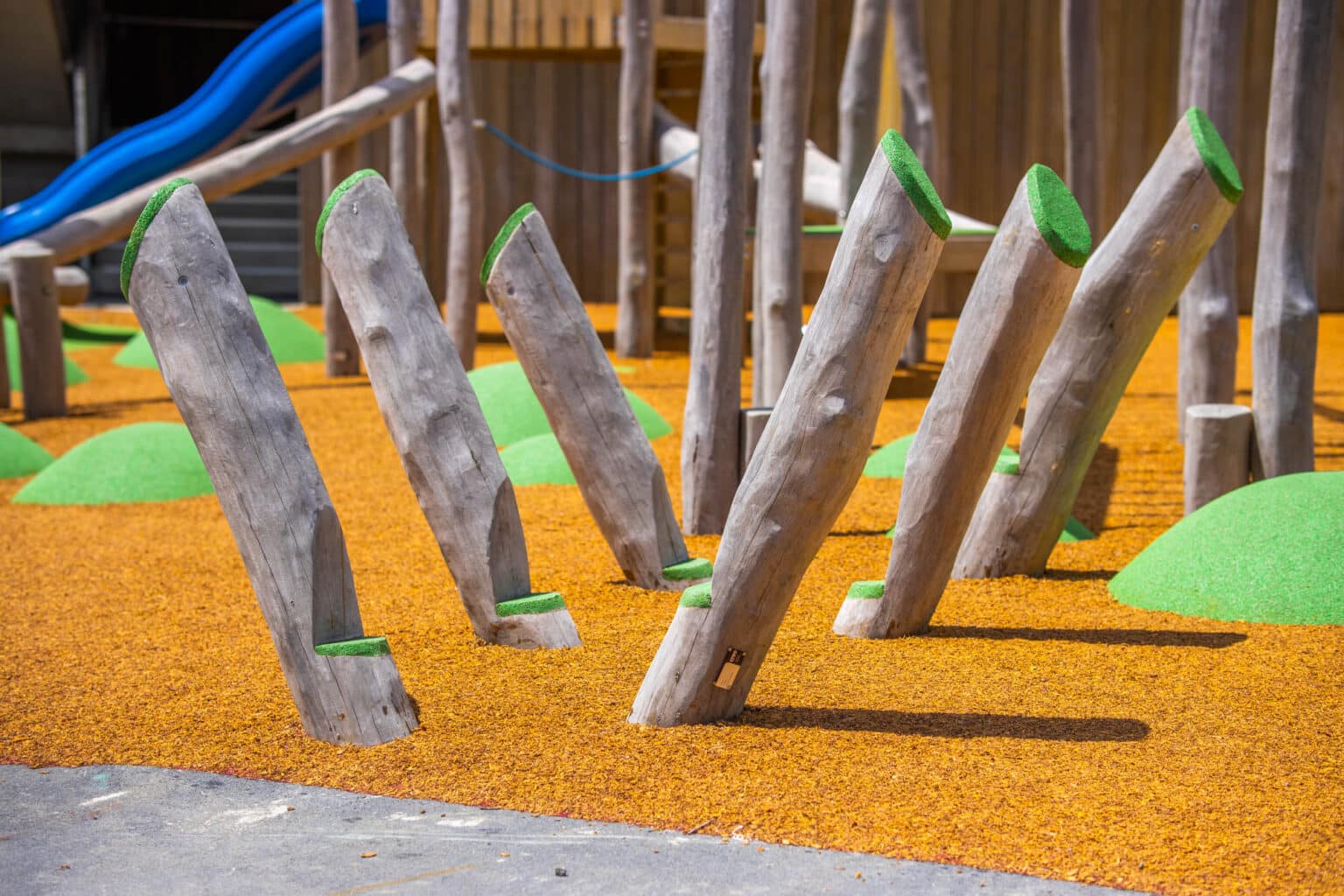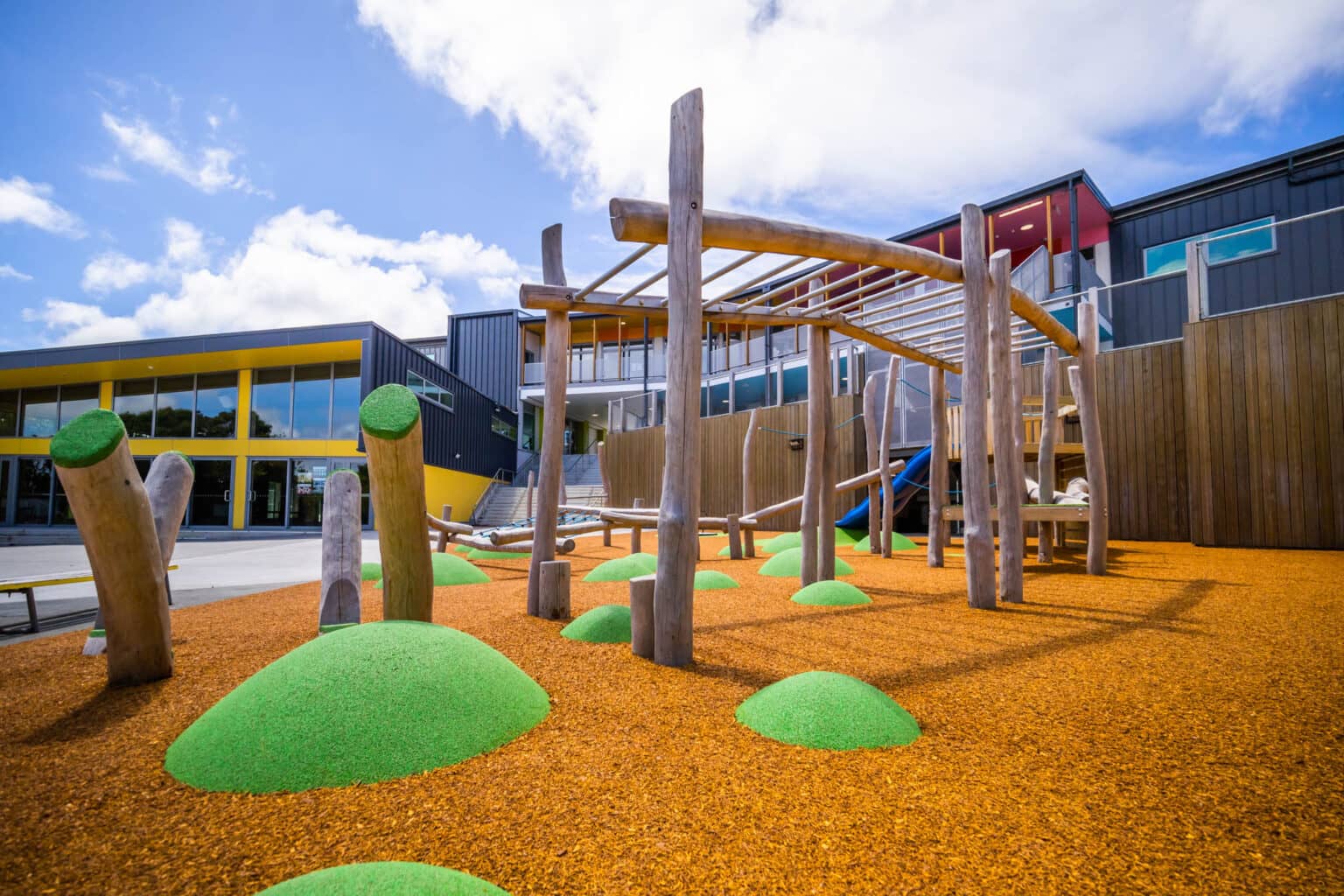 For the past year, Creo has been working with the team at Northland School to create new and exciting playground spaces for the students and school community. 
In 2022, the first of the 2-stage project was completed, transforming an empty outdoor space into a fresh and engaging playground.  
Stage 1 of the playspace project at Northland School features a design and installation of a brand-new playground, located beside a new building structure at the school. The area designated for the play space is part of an existing larger asphalt court that the school wanted to turn into a natural-looking playground that was inviting and exciting for their students to use.  
Using a custom Robinia wood equipment structure and MulchSet rubber playground surfacing, the Creo team were able to create a natural-looking playground full of texture and warmth. The wooden structure is a versatile piece that encourages unprescribed play and children of all ages to get creative with their games and challenges.  The rubber mulch product ensures that falls or bumps are well cushioned and helps create a natural-looking safety surface that works well into the landscaping and future play areas to come in Stage 2.  
The Robinia wood equipment structure adds a unique element to the playground, providing a range of play types, including sliding, balancing, climbing, and a hanging-out area. The informal play type on the Robinia equipment adds to the overall natural and free-play feel of the playground. 
Creo worked closely with students and staff at the school to create a playground that encourages creativity, exploration, and physical activity. 
As stage two of the project is completed, the playground will offer even more activities and play opportunities. The concept plan for the second stage features proper basketball courts, a flying fox, landscaping and plantings, more play areas, and conversations/seating spaces for students and the wider school community to enjoy. These exciting elements will help provide the school with an inviting and engaging outdoor space that can be used for years to come.
If you'd like more information or to discuss a new project, get in touch today