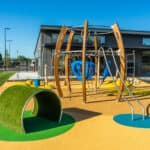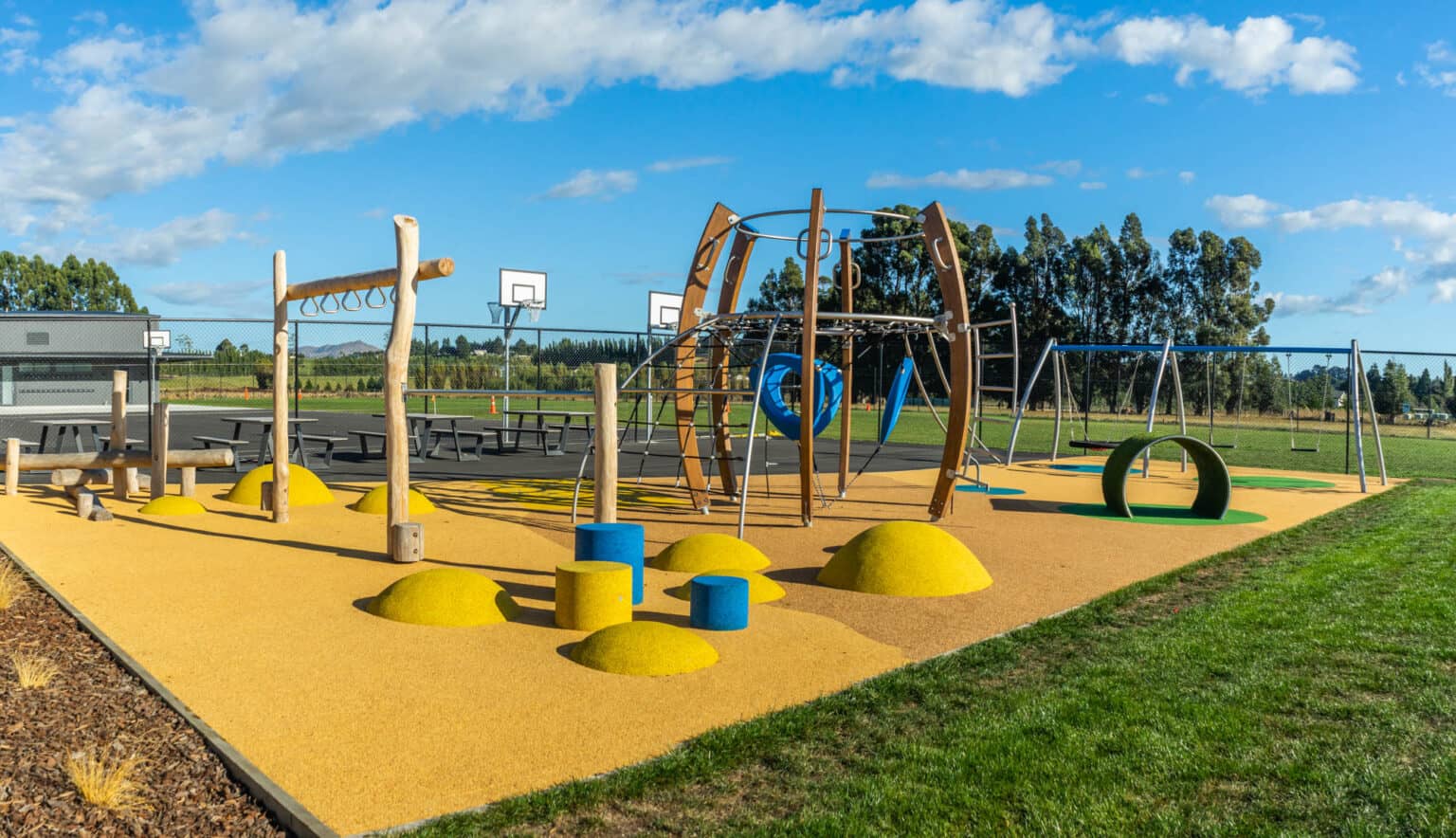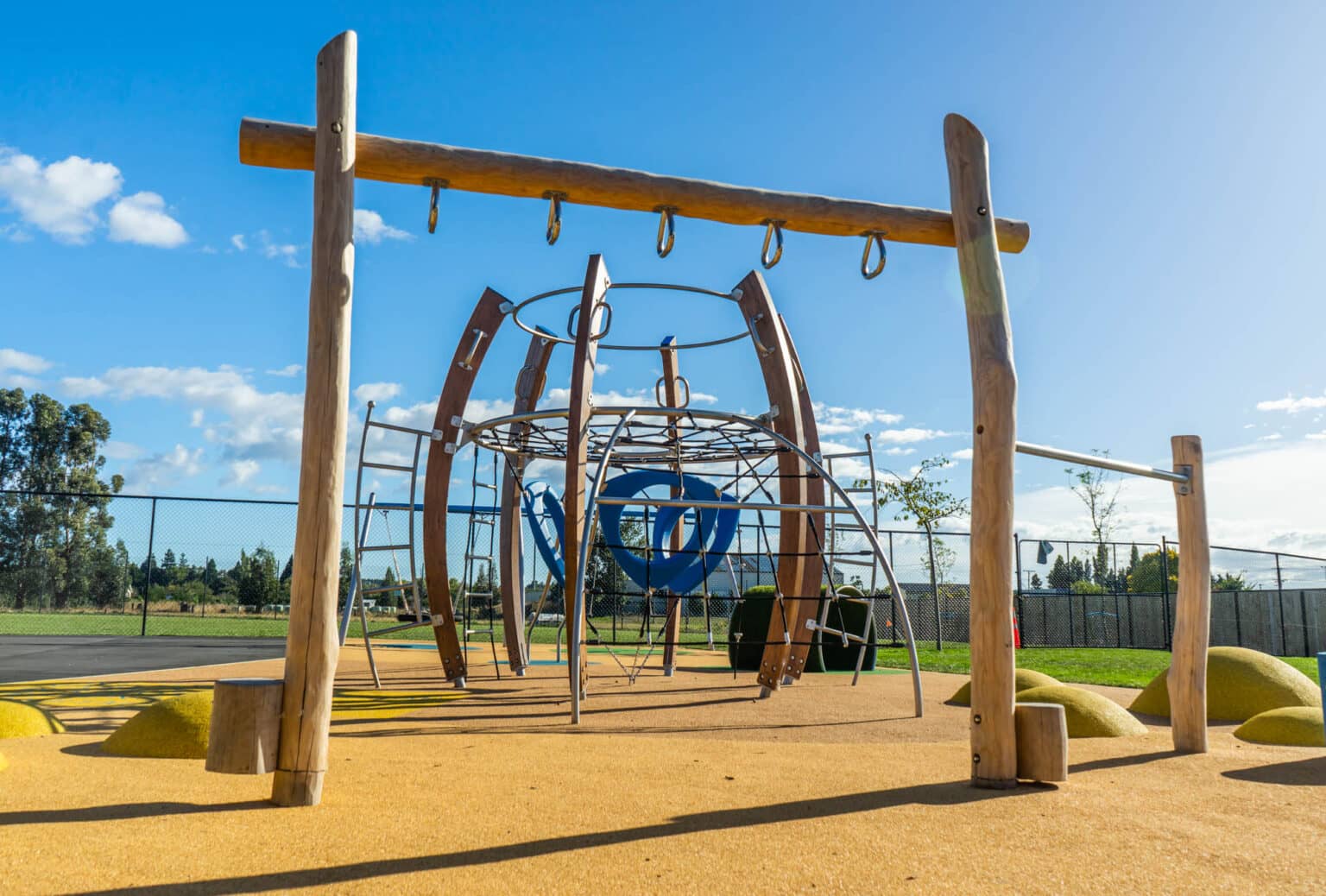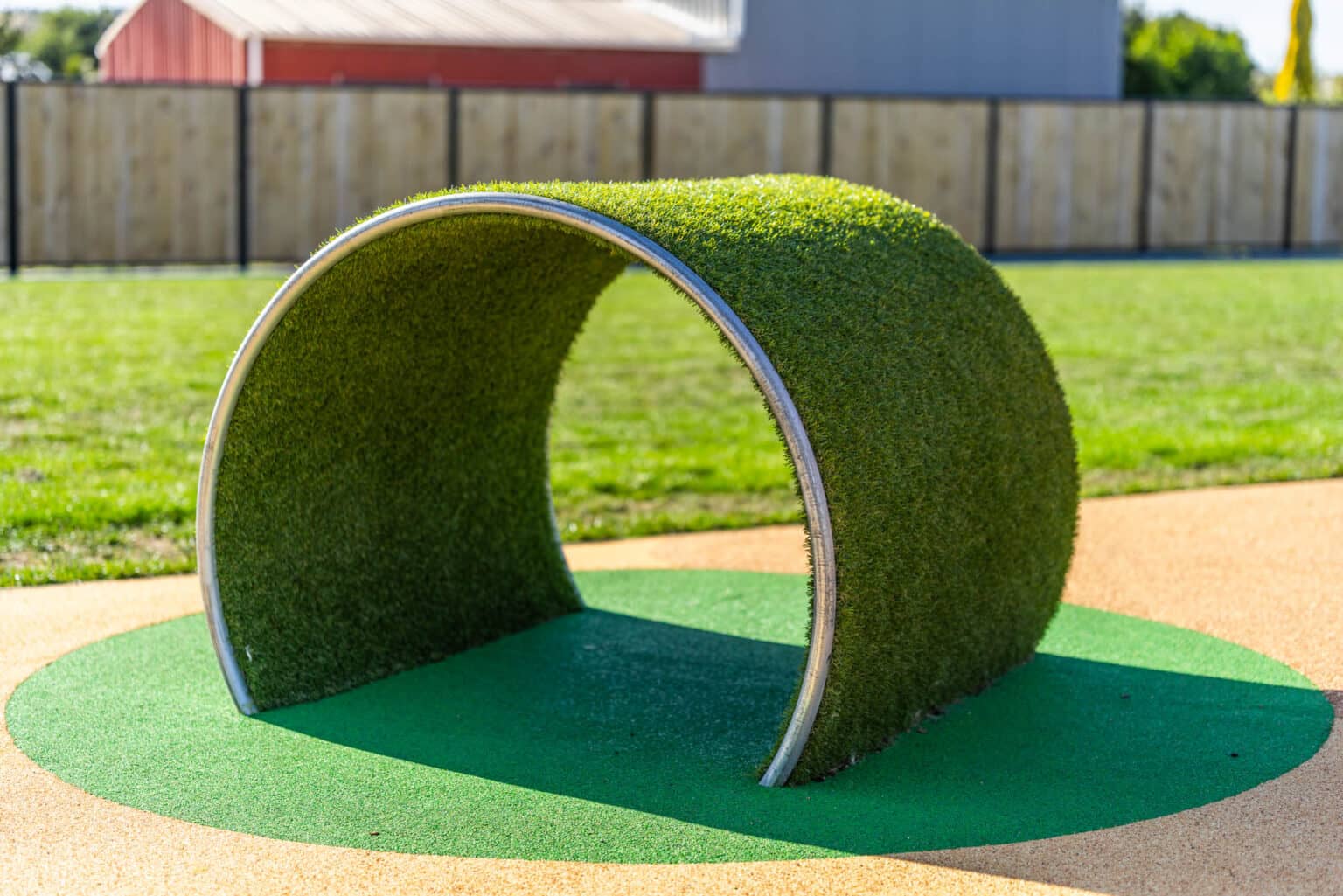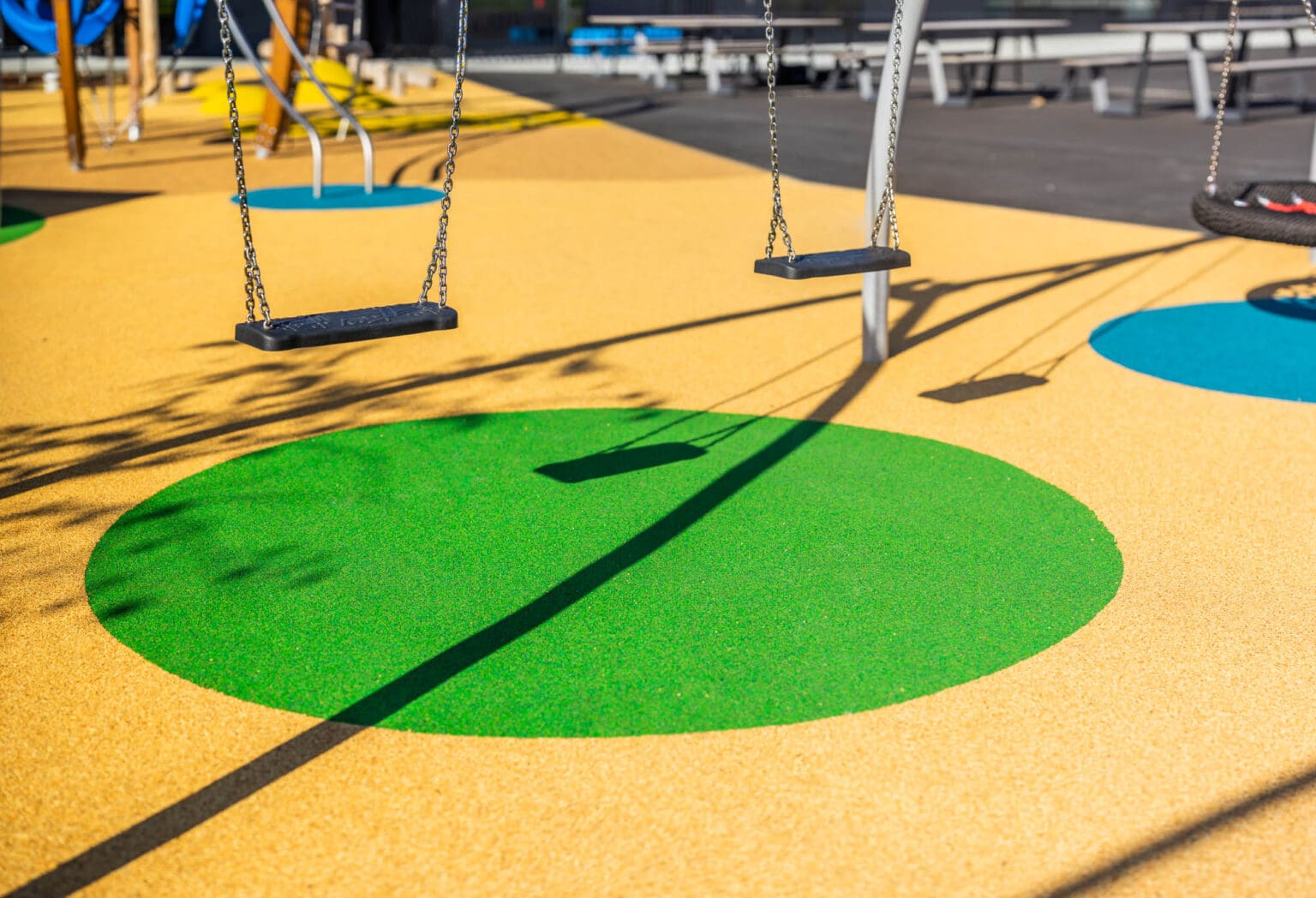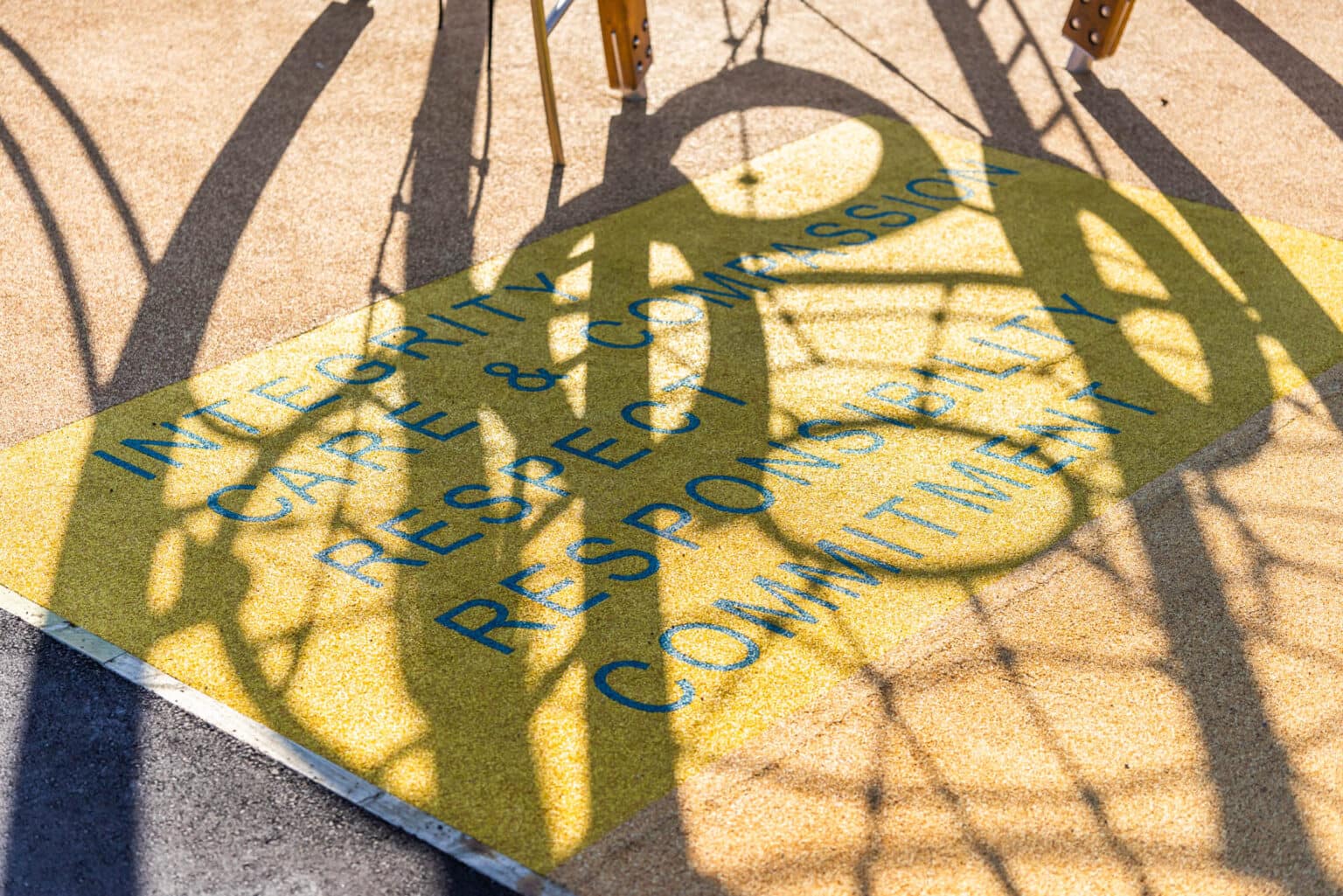 A brand-new play space for the students at One School Global Campus in Gore.  
One School Global Campus is a brand-new learning environment for children in the academic years of 3 to 13. This new school in Gore serves students from Dunedin all the way through to Invercargill by providing a safe space to learn, grow, and play.  
In 2022, the school teamed up with Creo to design and build a play space for the new school. Together they created a space that was safe, full of activity, could challenge students of all ages, and was diverse and inclusive for their school community. The new play area features swings, play structures, balance play, mounds, and comfortable safety surfacing to cushion all the bumps and falls that are sure to take place in the playground.  
Principal Sarah Gillbert explains that the space is full of activities and energy that encouraged the students to get creative and push themselves. "Our students like to challenge themselves… It's great [the playground] because it offers that little bit of risk that children love, but it's perfectly safe for them to use." 
A standout feature in the play area is the safety surfacing installed in the space. The rubber surface provides the students with the opportunity to take risks, push themselves, and get creative with their play while knowing they are protected from those trips and falls. "The surfacing is nice and spongy. It's perfectly safe for our students to play."  
"It's great because it offers that little bit of risk that children love, but it's perfectly safe for them to use." 
The play space has a range of height play options which Sarah explains that the kids at her school love. The variety of climbing opportunities throughout the playground keeps students entertained and encourages physical activity and competition. A range of balance play options can also be found in the playground, with mounds, and steppers scattered around the space, creating fun games, and challenges, pushing kids to get creative with their playtime.  
"Our students absolutely love it. Every day there is laughter and lots of play going on in our playground." 
The new playground has been an absolute hit with students, and Sarah explains that the new space has been a great addition to the school. The students love it, and there is always laughter and play going on in the playground.  
If you'd like more information or to discuss a new project, get in touch today