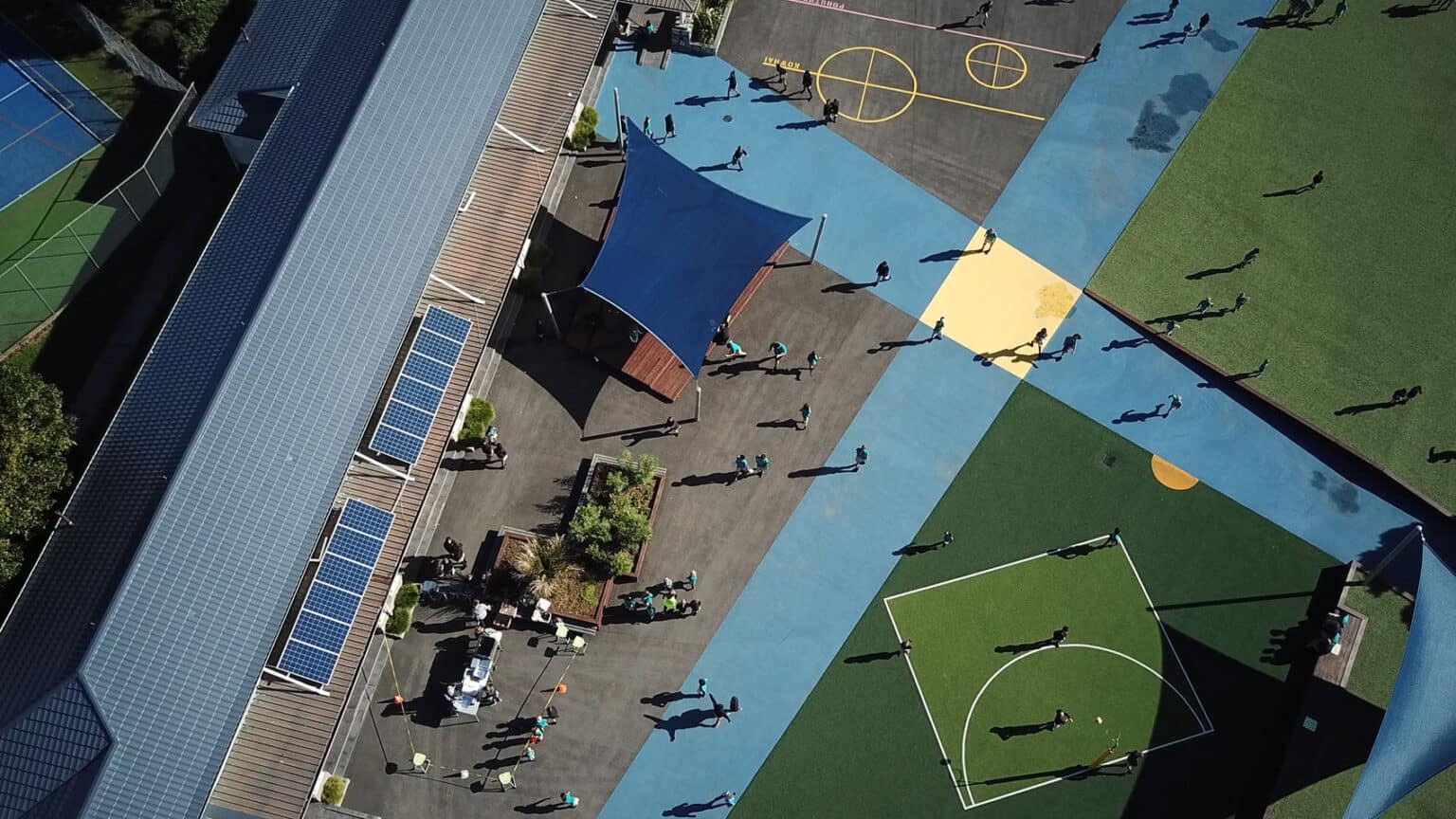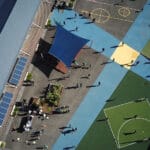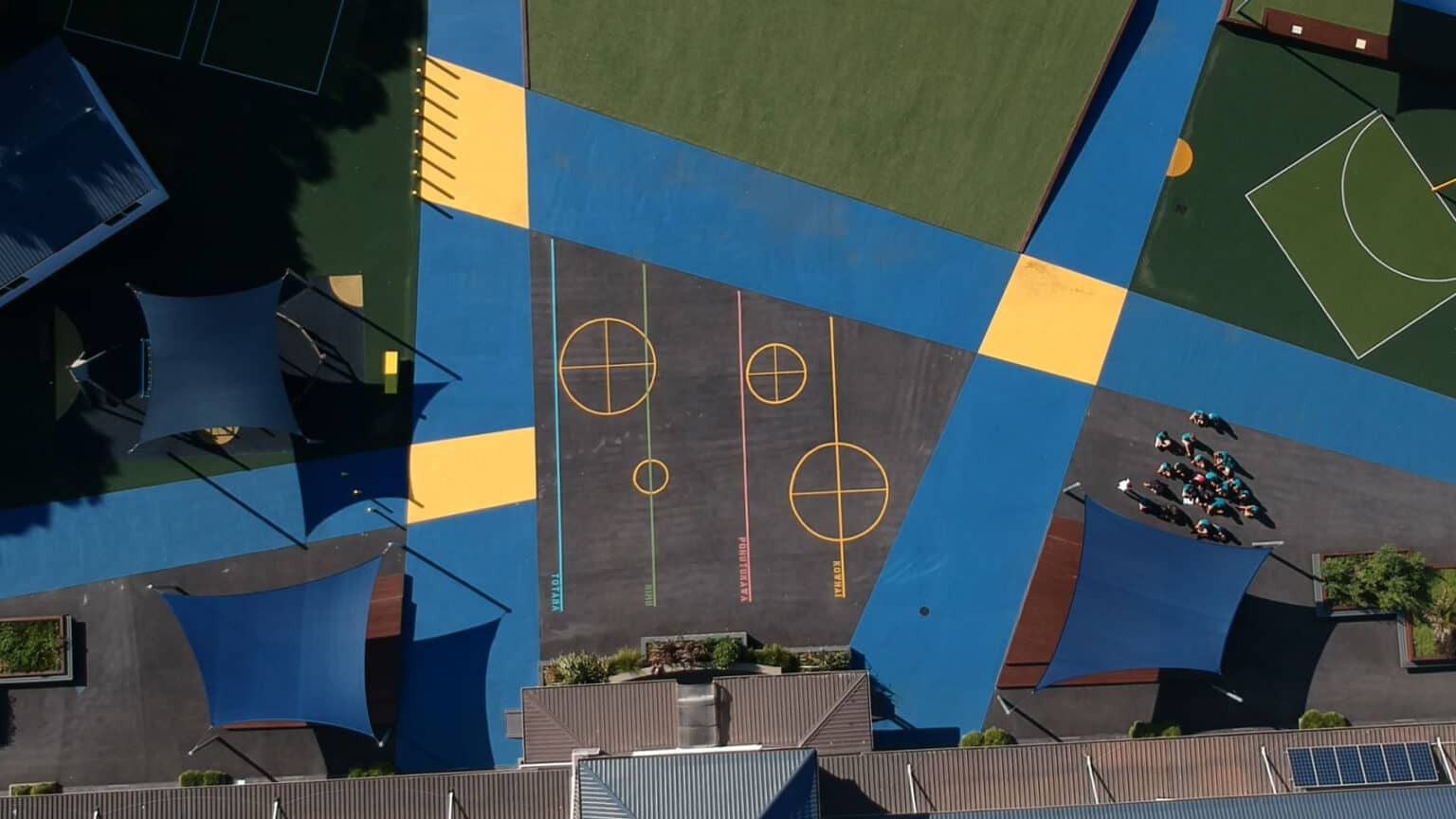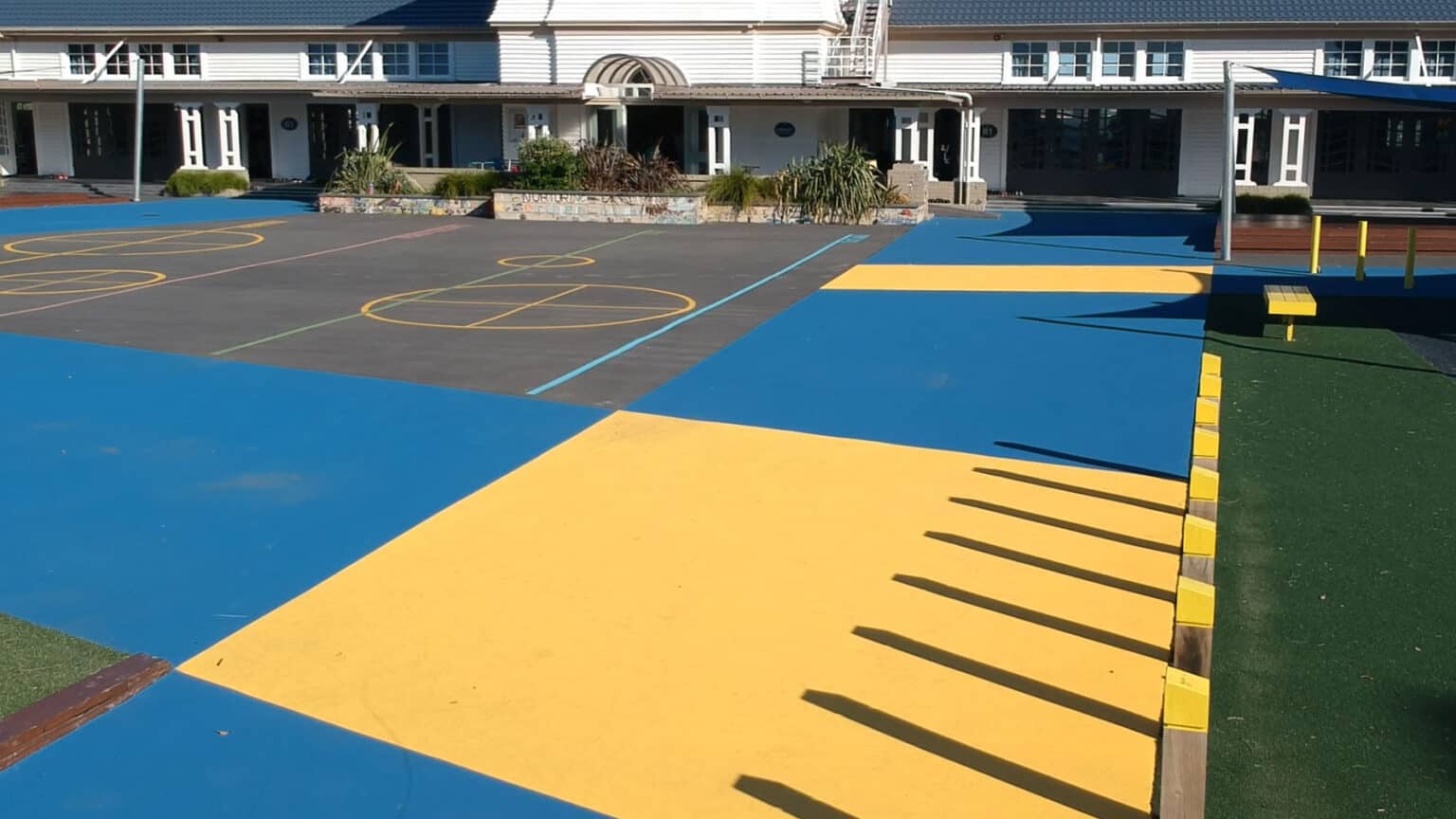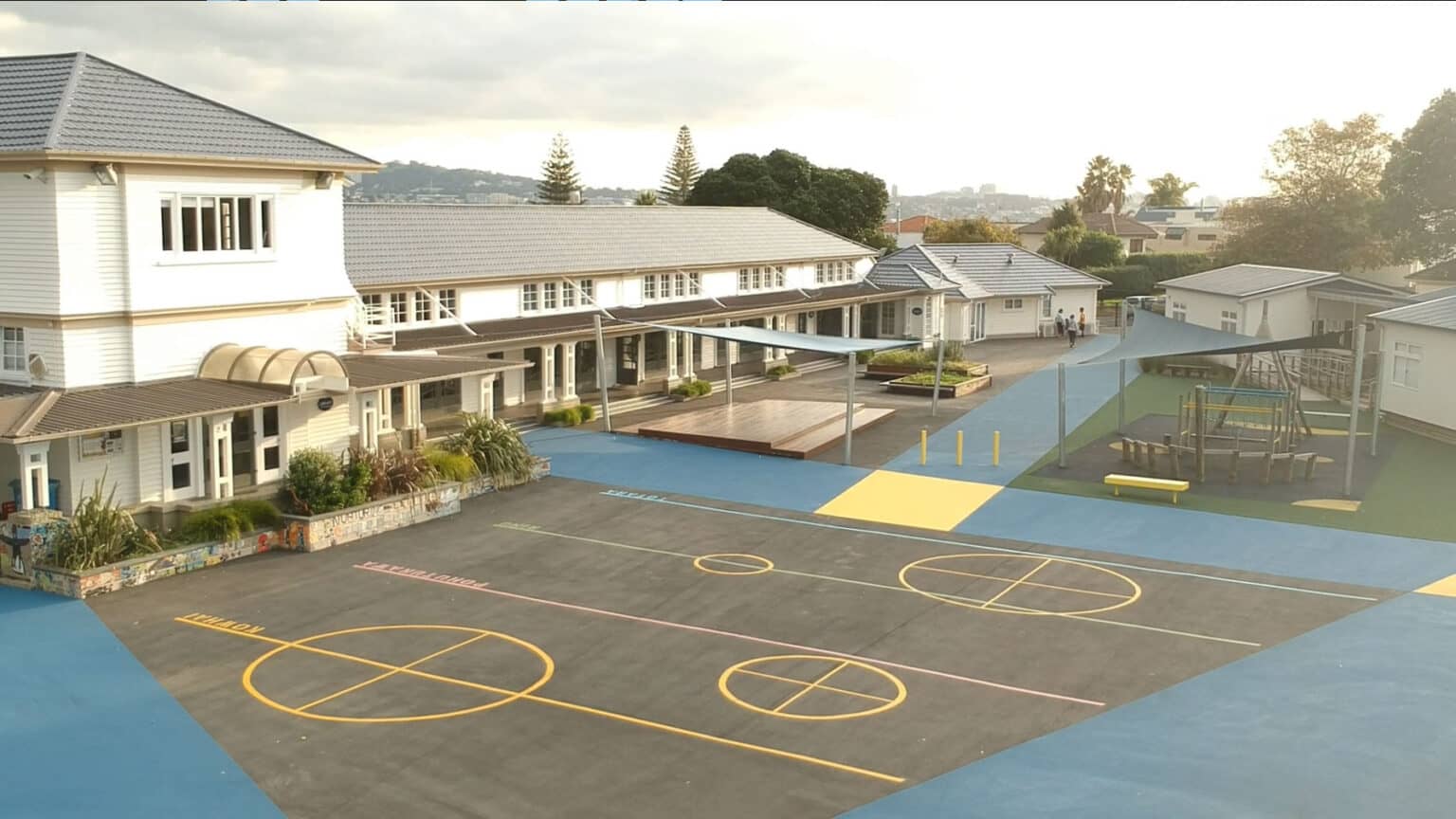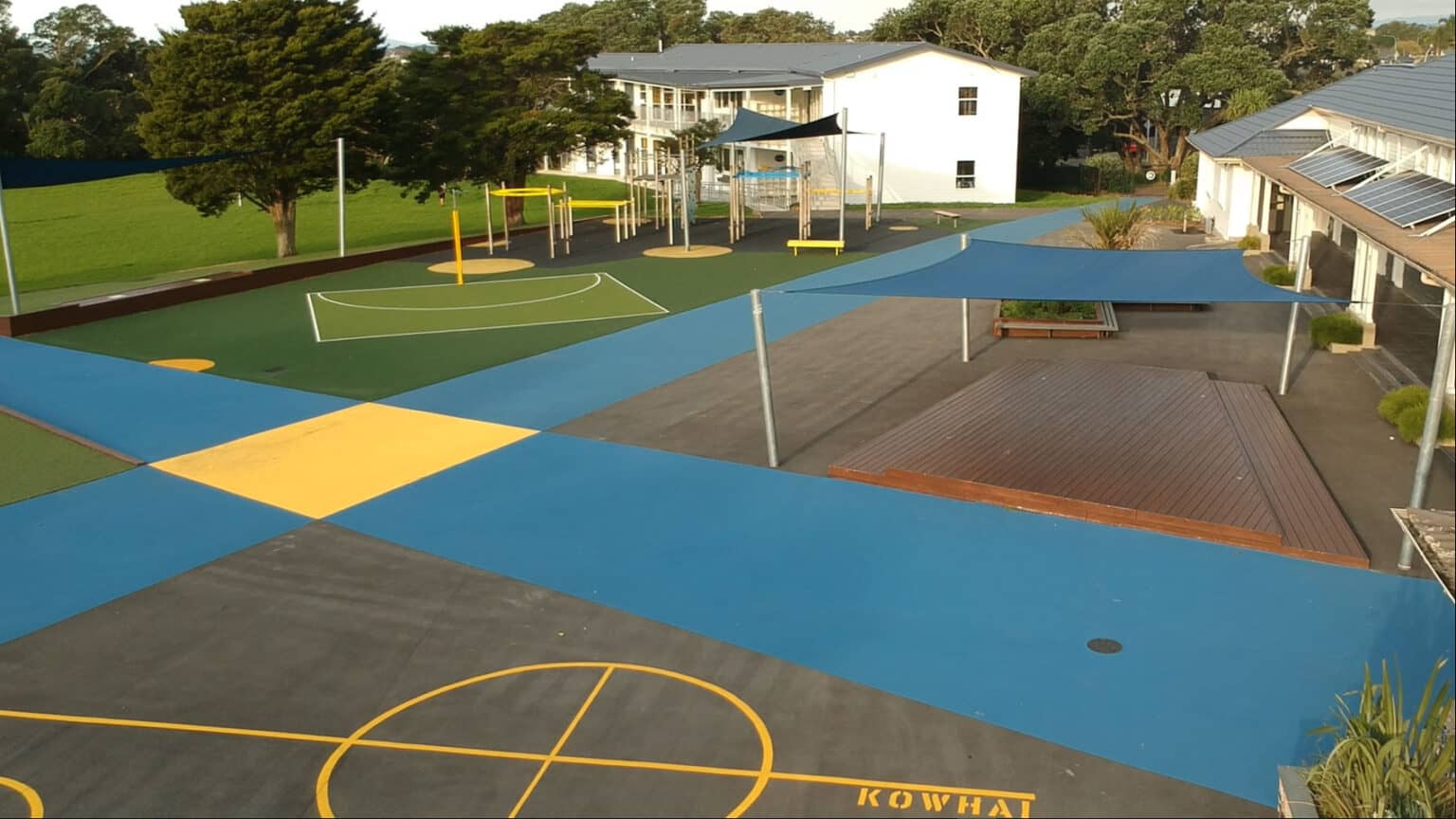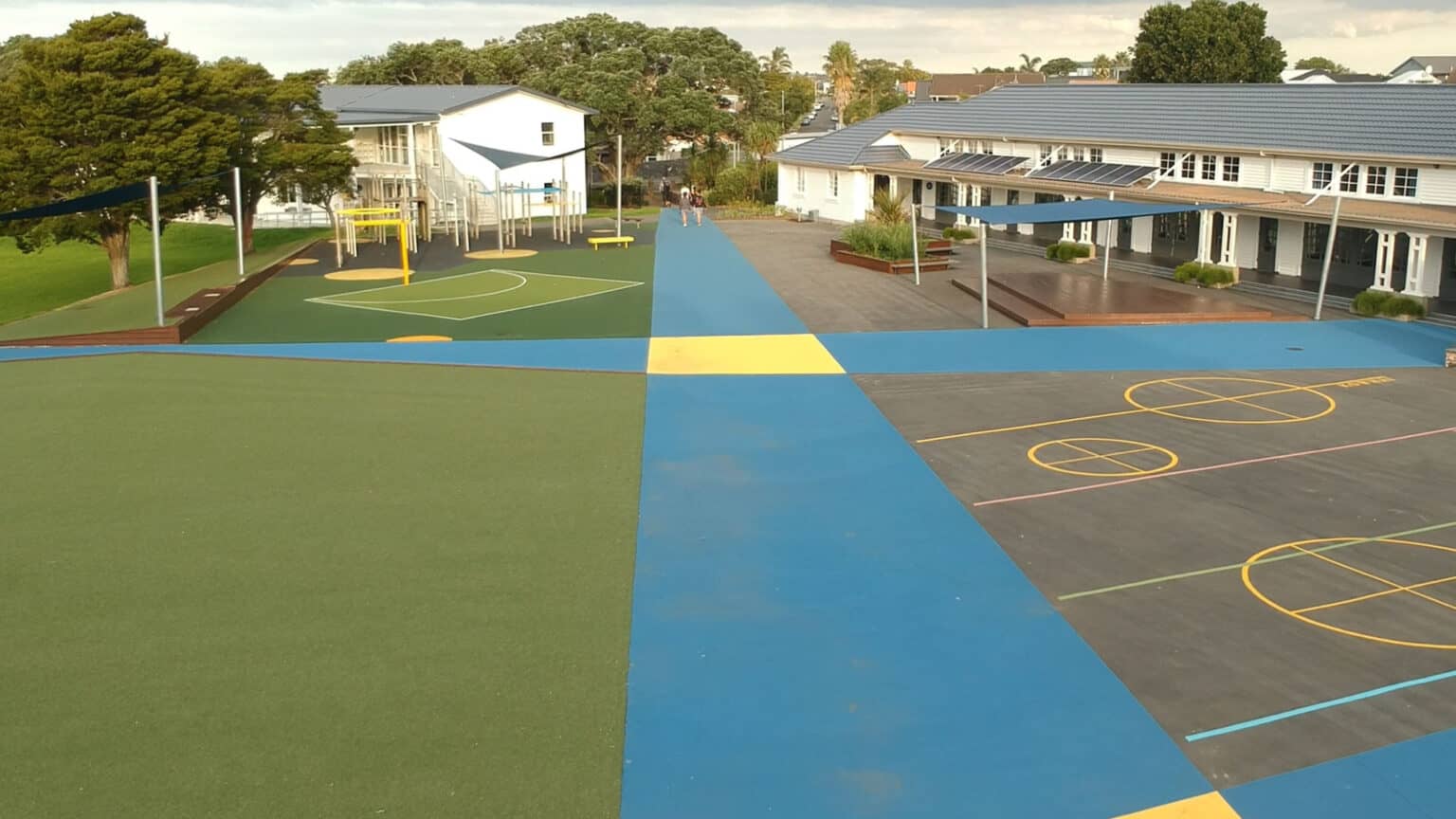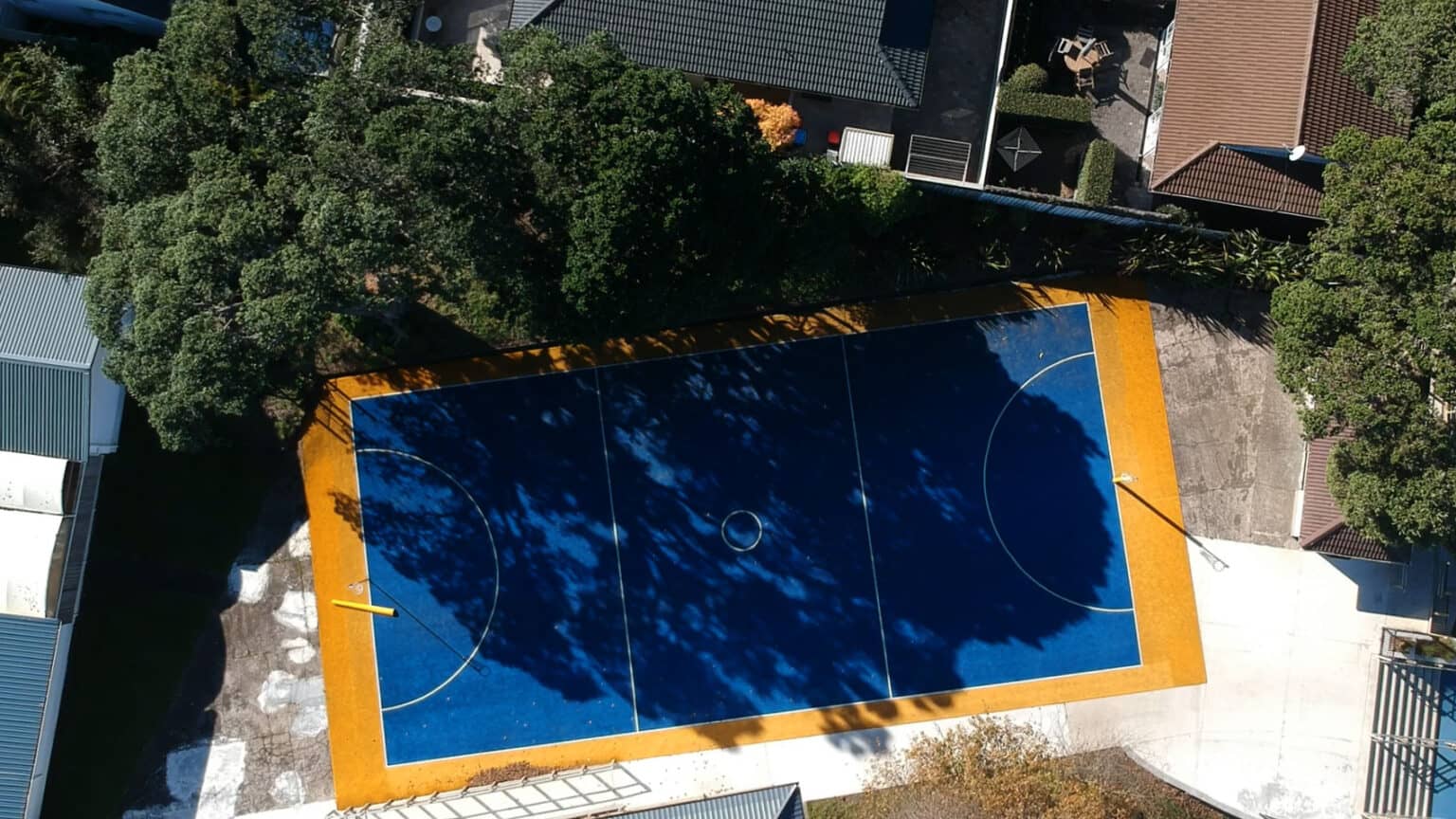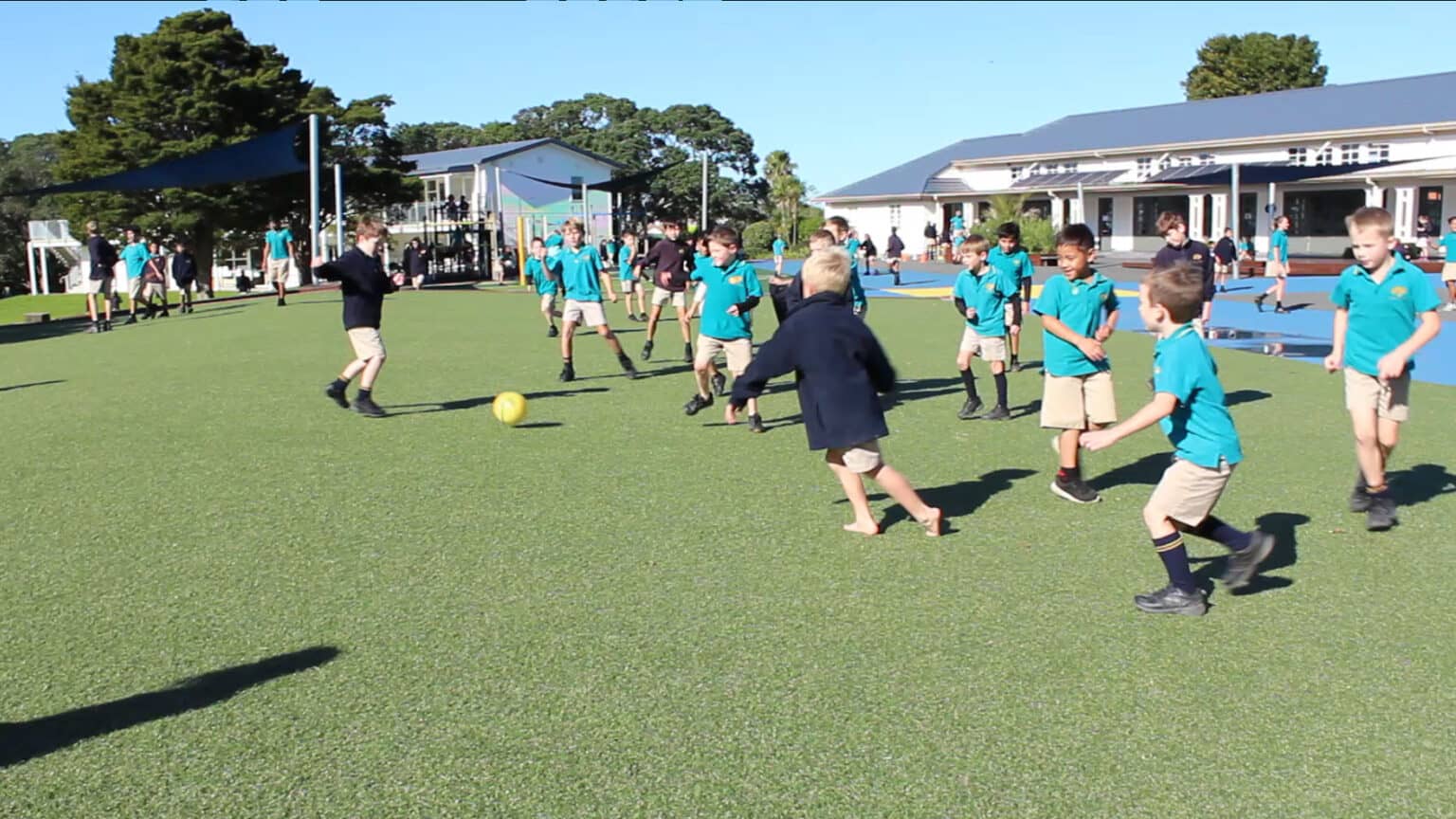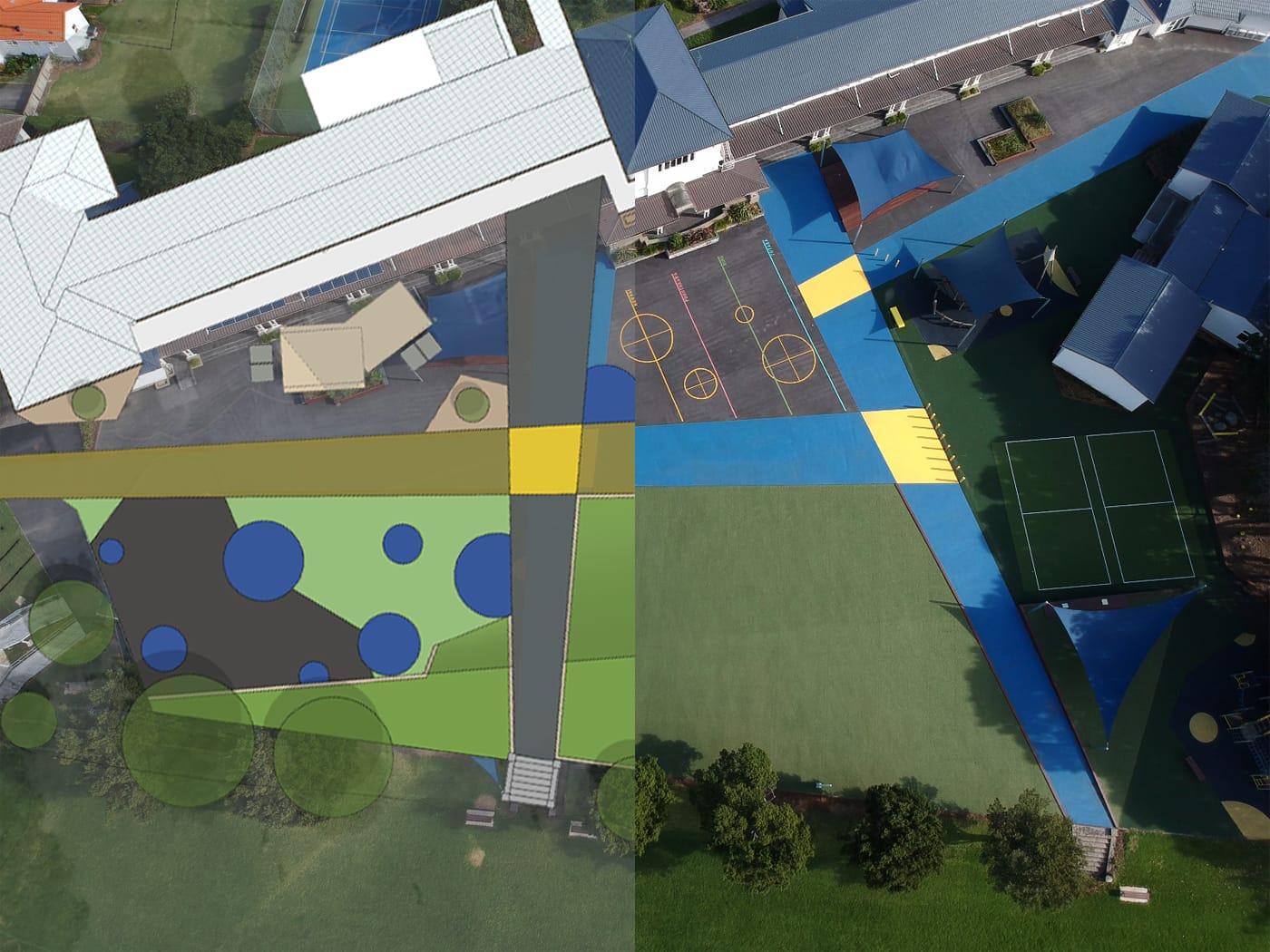 "The students have loved using the spaces. It's allowed them to really explore their creativity."
Asphalt is great on driveways… but on playgrounds? It's not so good. This is something Orakei School Principal, Matthew Crumpton, knows well.
In 2015, his school's outdoor area was dominated by asphalt surfacing which was unappealing and a potential danger to the 300 kids attending the school.
As Matthew puts it, "What we had here was a massive amount of asphalt space which was very dark, very grey, and very damaged. It was a bit of a health and safety issue."
The school's vision was for a completely transformed space. One with excitement and vibrant play opportunities for the kids.
To help with making this vision a reality, Matthew and the Board of Trustees had started researching architects and construction companies.
After exploring the option of working with an architect to come up with a design and then finding a construction company to deliver it, they came across Creo in a brochure. Seeing some of Creo's work was exciting and the promise of simplicity and a more supportive approach provided by a combined architectural and construction team was attractive.
"We had a really good initial meeting and when Creo put together the design for us we were just blown away with it straight away. We explored three options in total, but we just felt the proposal made by Creo and the initial work that was created, it made absolute sense to us to go with the Creo team," says Matthew.
The design Creo made for Orakei School introduced turf courts to cover part of the old asphalt surface and used coloured pathways, in the school's colours, to created various play zones and a sense of flow between classrooms and play areas. The construction of the new space progressed well, and the school ended up with a result they were proud of.
"The students have just loved it. They're totally over the moon. The reaction isn't just when they are out playing – it's when they're walking through the grounds, that sense of pride about their school that, 'these are our playgrounds,' and it has filtered through to the whole of the community really – the effect of changing the spaces outside," says Matthew.
Throughout the process, Creo focused on providing the school with clear communication and expert support, ensuring key Creo staff were available to discuss the project with school staff at any time. From Matthew's perspective, this was an important step in building a solid, long-term relationship with Creo.
"For me personally, it was important to be working with the right people. Having people there that can support you through the process. People that were available and just a phone call away that you can have that connection with and build that relationship with. That was really important to me as Principal."
For the Board of Trustees, it was the value they were getting that mattered most – making sure the school was making the best use of its capital and getting maximum 'bang for buck'. It was here that Creo really shined, coming up with some unique design features to utilise parts of the old playground, that would otherwise have been wasted, to keep costs down.
Matthew says, "The students have loved using the spaces. We created a peaked mound area that we thought they would sit on and hang out on, but they actually love playing football on it, and actually having the gradient makes it even more exciting for them. It's allowed them to really explore their creativity."
You'd think that after completing such a grand design that Matthew and his team would be taking a long and deserved break from the business of school improvement, but that couldn't be further from the truth.
"The challenge for us is, and the challenge for anyone I suppose once you do something that's striking and new and brilliant, is it makes everything else look a bit tired, so we want to now explore putting some type of adventure zone in our forest area," says Matthew, to which he's quick to add, "Creo will be the first people we'll give a call to."
If you'd like more information or to discuss a new project, get in touch today