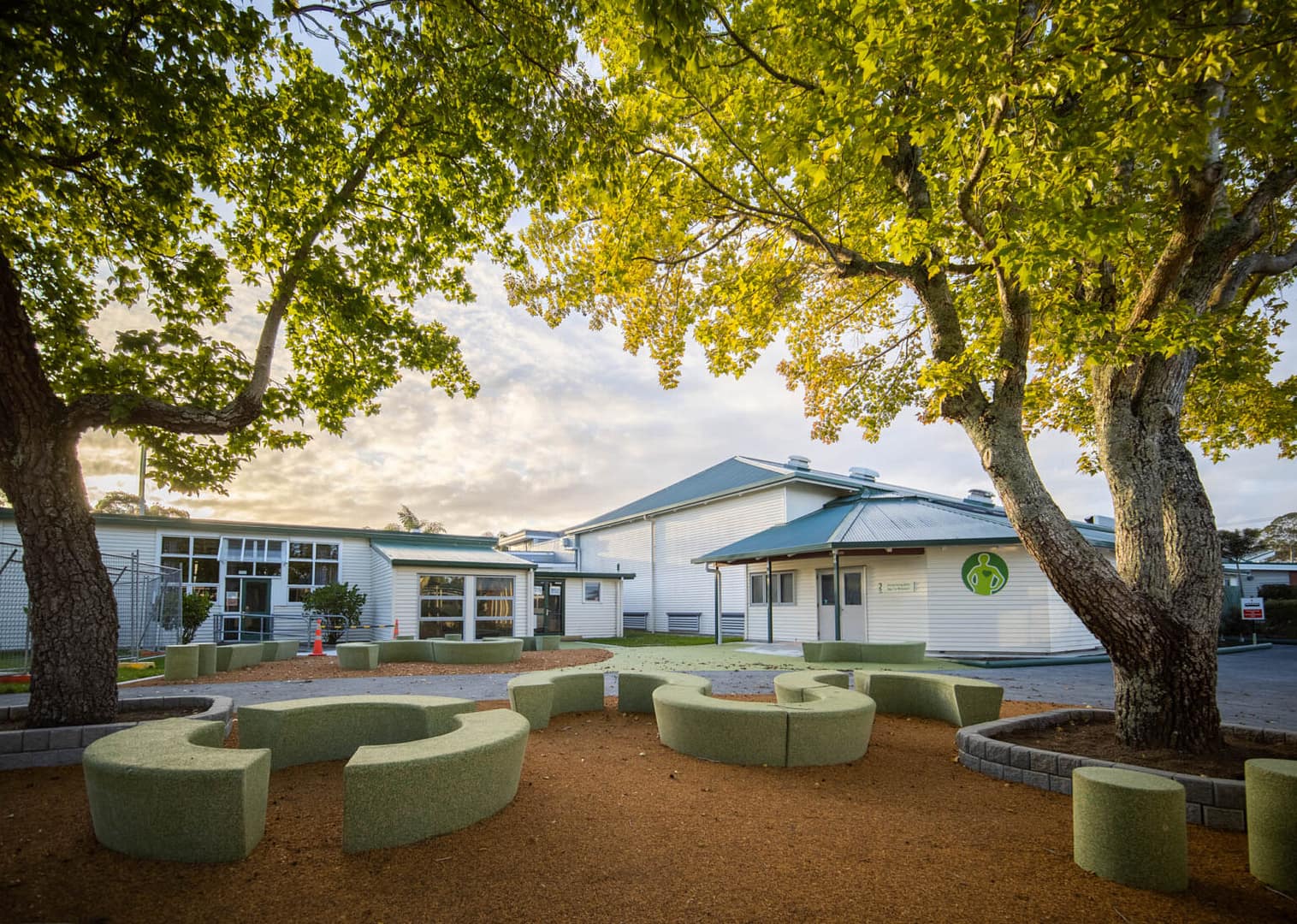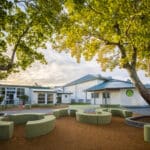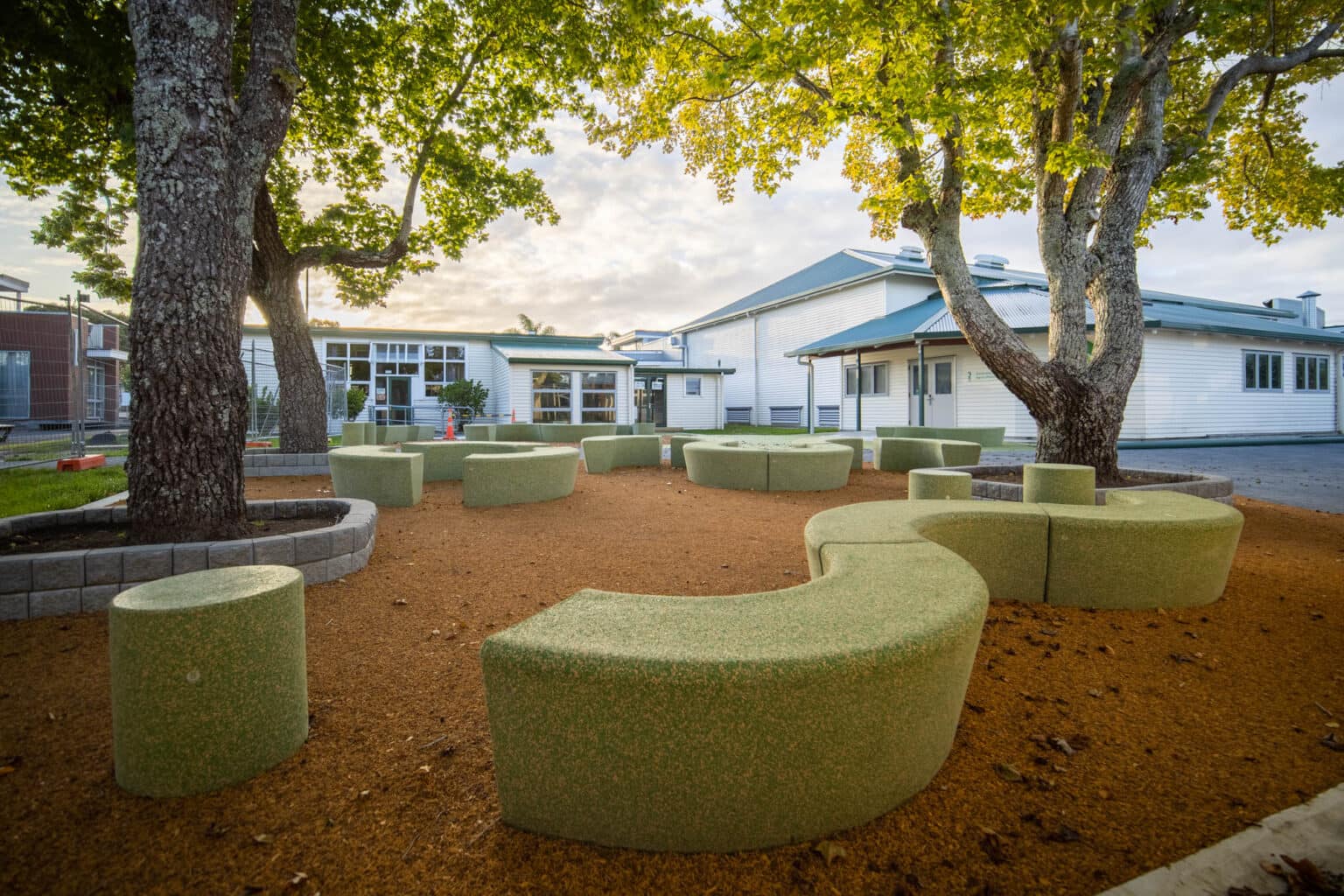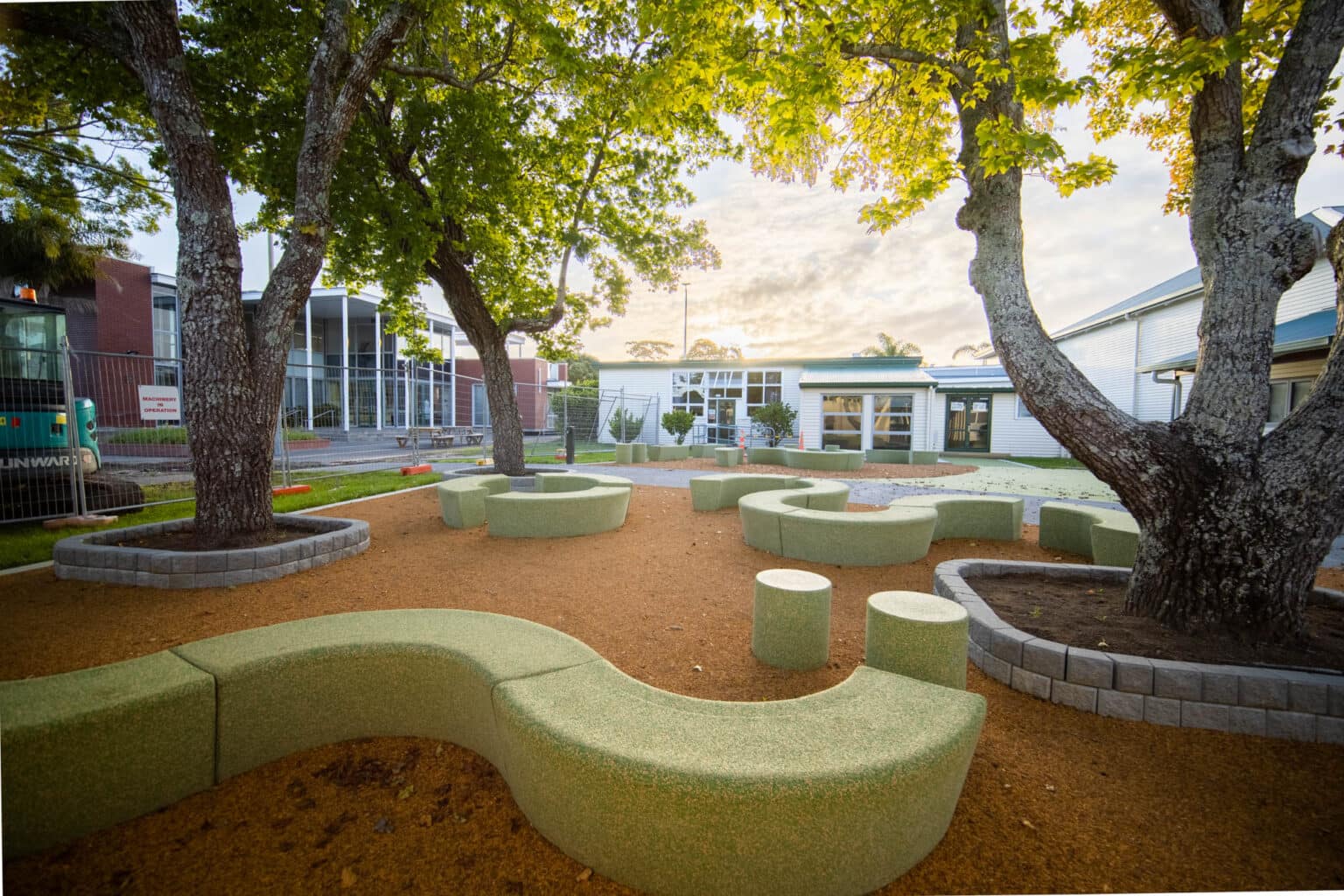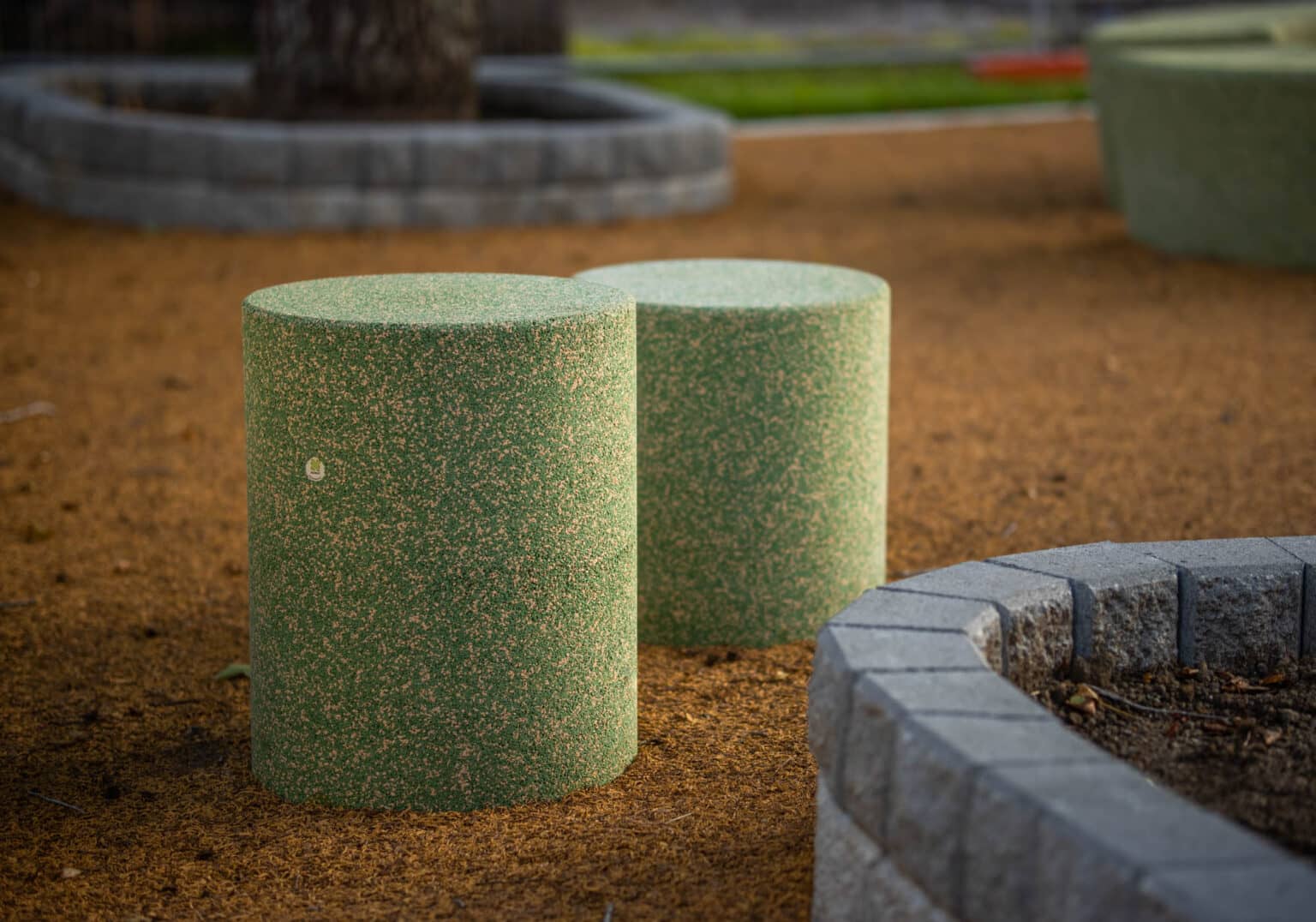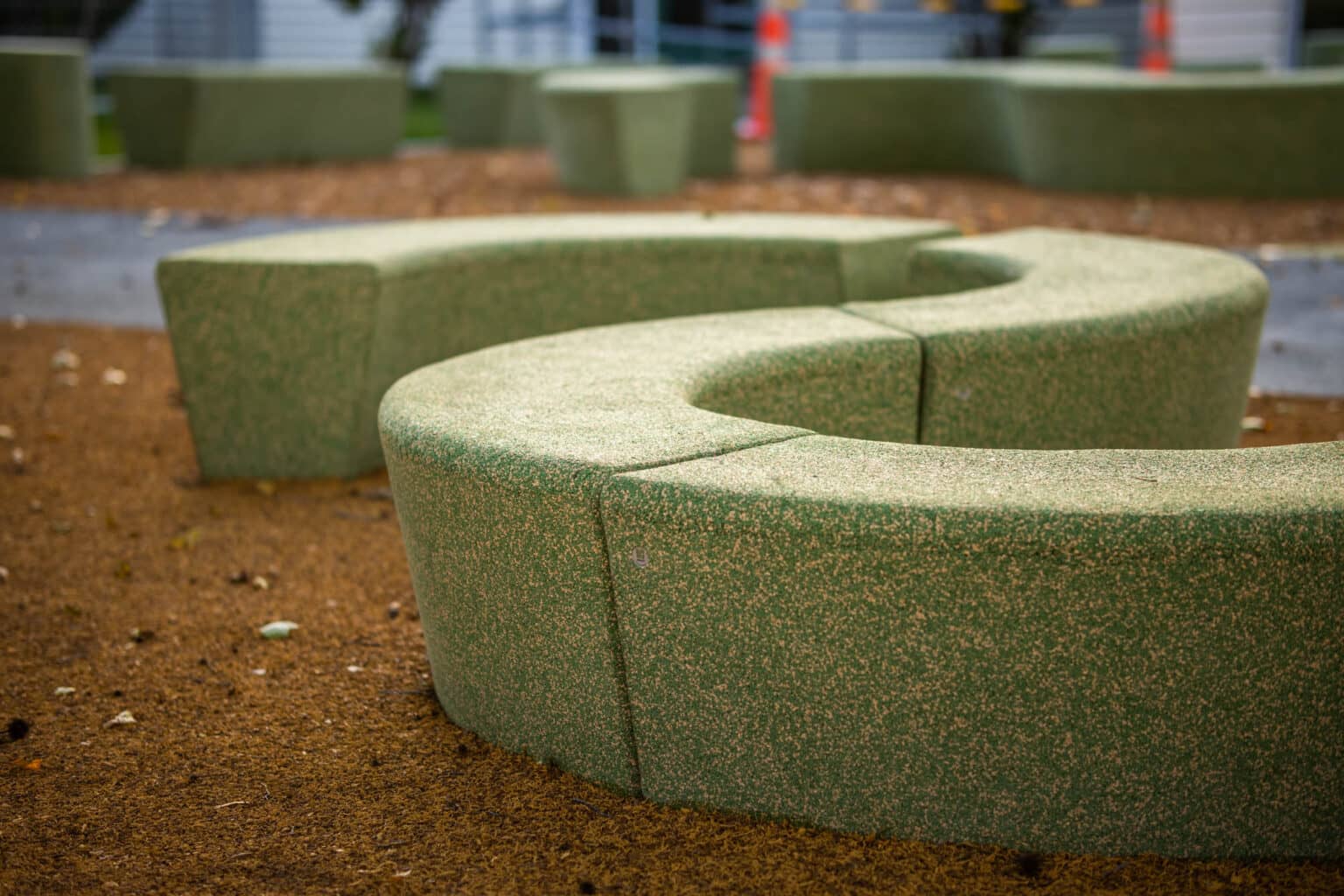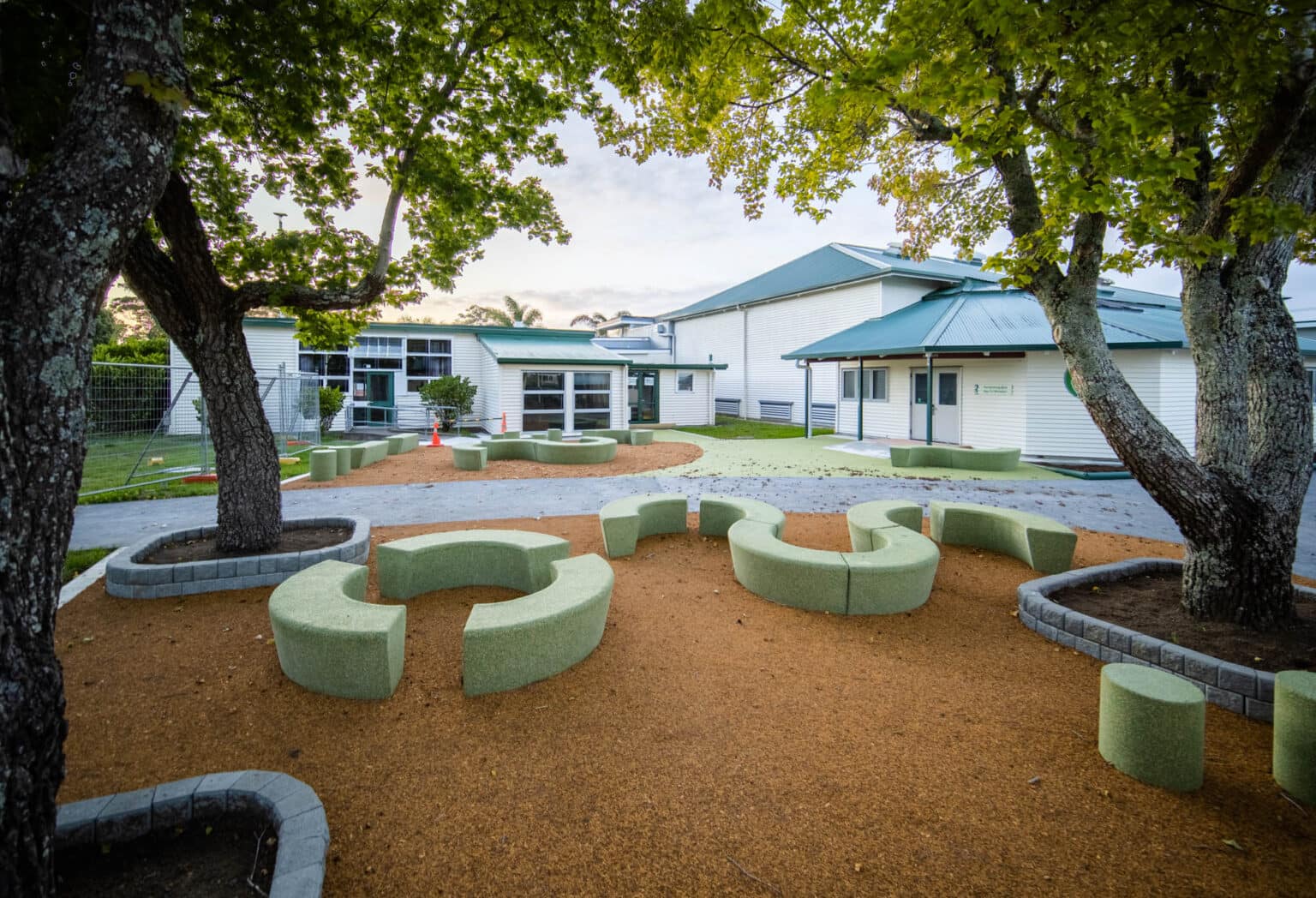 Project Overview: Creo was appointed with a mission to redefine the outdoor spaces at Orewa College. The task was to transform two busy areas, converting what was once a bleak, concrete-dominated space into a vibrant, welcoming, and safe environment for the students.
Beginning of the Journey: The transformation journey commenced with a tour of the school grounds with Jennifer, the project manager from Fat Parrot. It was clear from the outset that the project demanded more than mere aesthetics – it called for a holistic design-build approach. Thus, Creo embraced the challenge to create an area that was not just visually appealing but also functional, safe, and inclusive.
Creospace Transformation: The two sections of the school were marred by extensive concrete, which gave it an unwelcoming and cold appearance. It was disjointed due to uneven surfaces and obstructed by tree roots and old tree stumps.
However, instead of seeing these as roadblocks, Creo viewed them as opportunities for improvement. A concerted effort was made to remove the physical barriers, like the tree stump and uneven ground, to create smooth, level access throughout the space.
Creating a Warm and Welcoming Environment: The design ethos for this project revolved around transforming the once dreary space into a bright, inviting, and safe environment. The old concrete was replaced with a lighter and warmer rubber surfacing, completely altering the area's overall aesthetic.
Trees within the area were not seen as hindrances but rather used as natural elements to enhance the space. Seating was placed around the remaining trees, providing unique and comfortable "hang-out" zones for students.
The Outcome: The transformation of two key areas at Orewa College has been a triumph. The once cold, disjointed space has been completely revitalized into a welcoming and warm environment, full of light and life. With plenty of seating and space to move around, it's become a popular spot for students to relax, eat, study, and socialize.
If you'd like more information or to discuss a new project, get in touch today