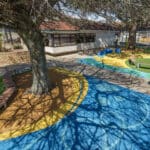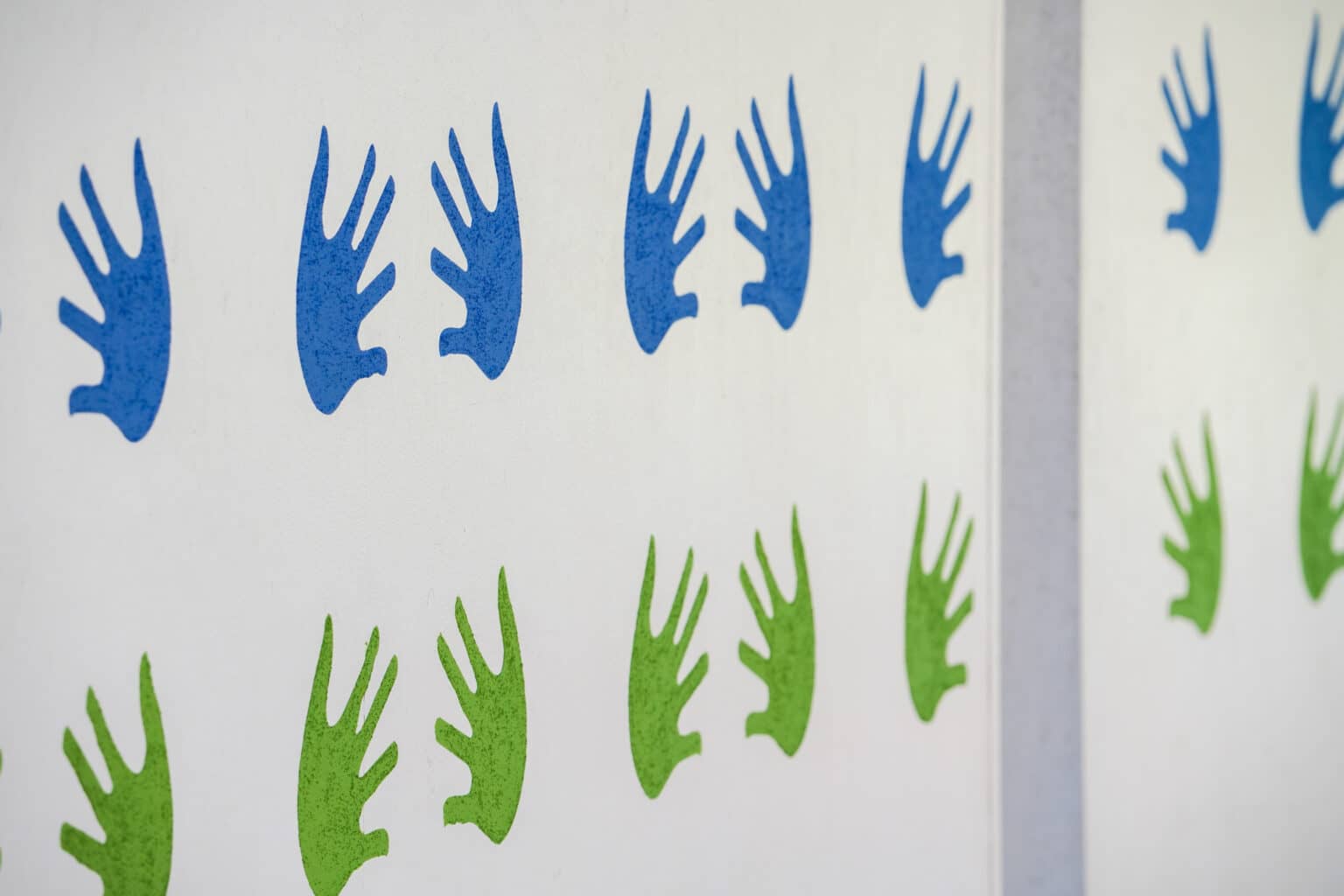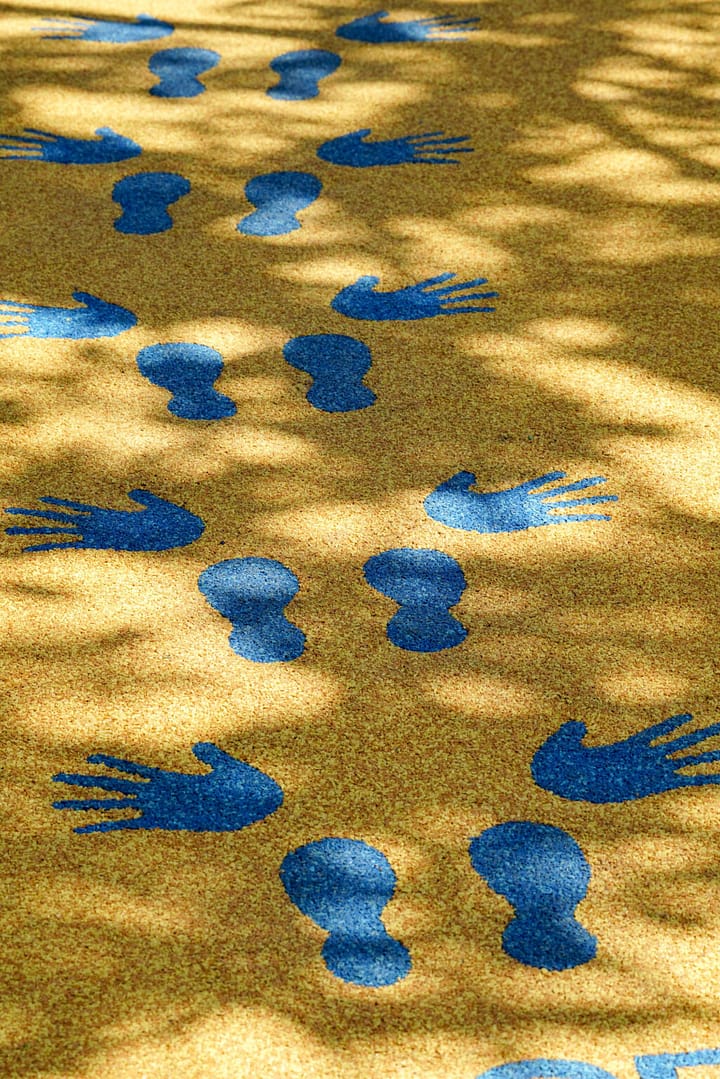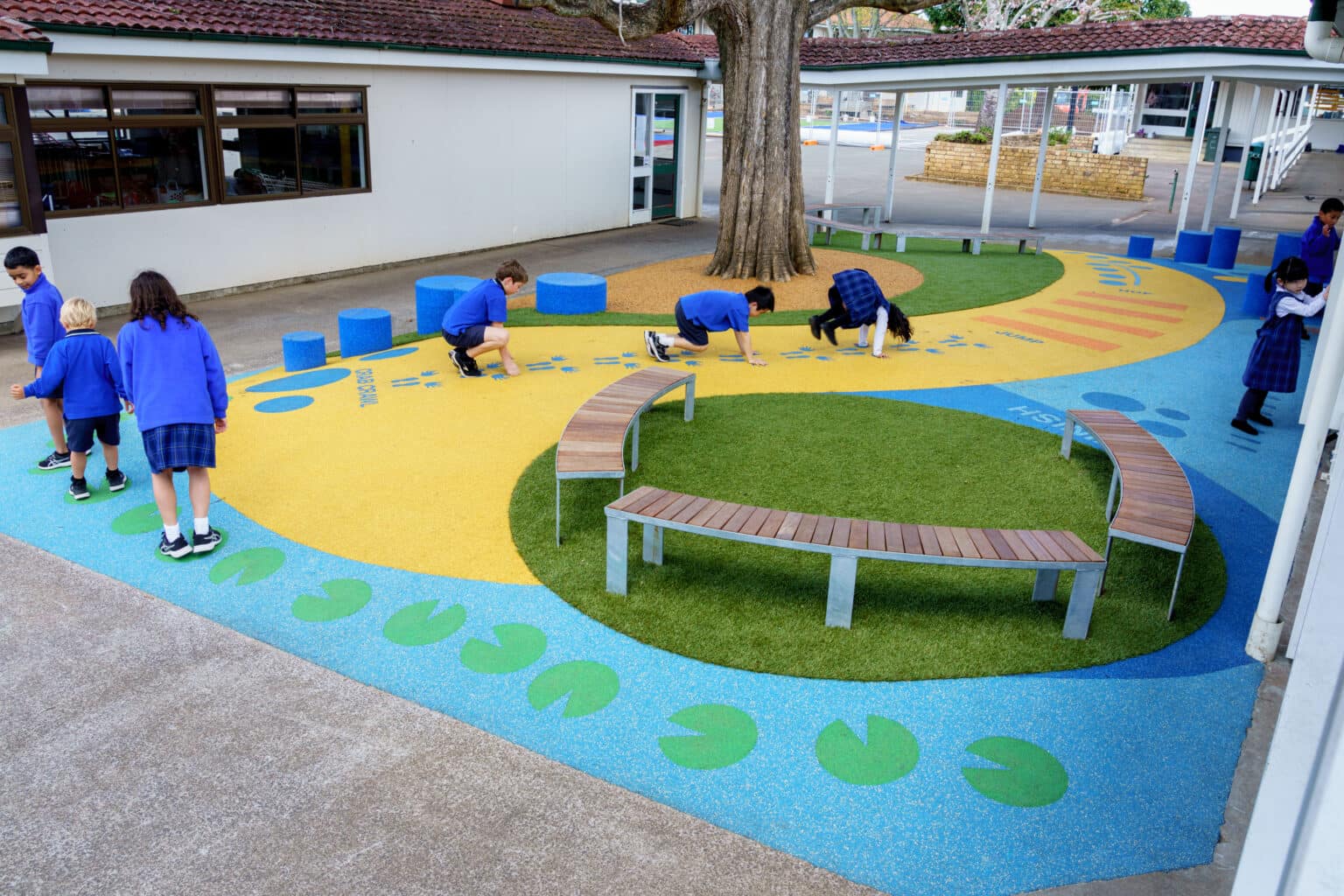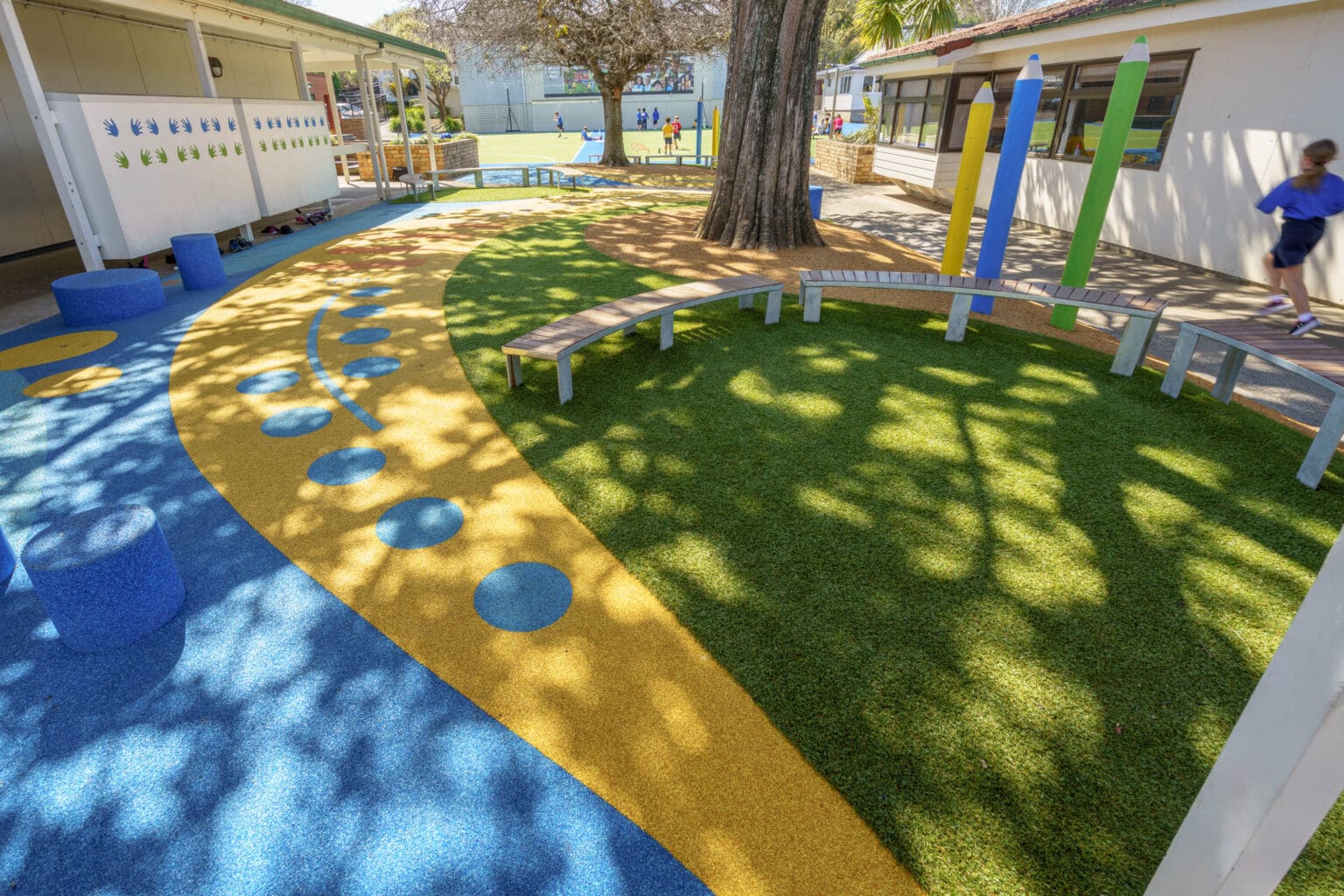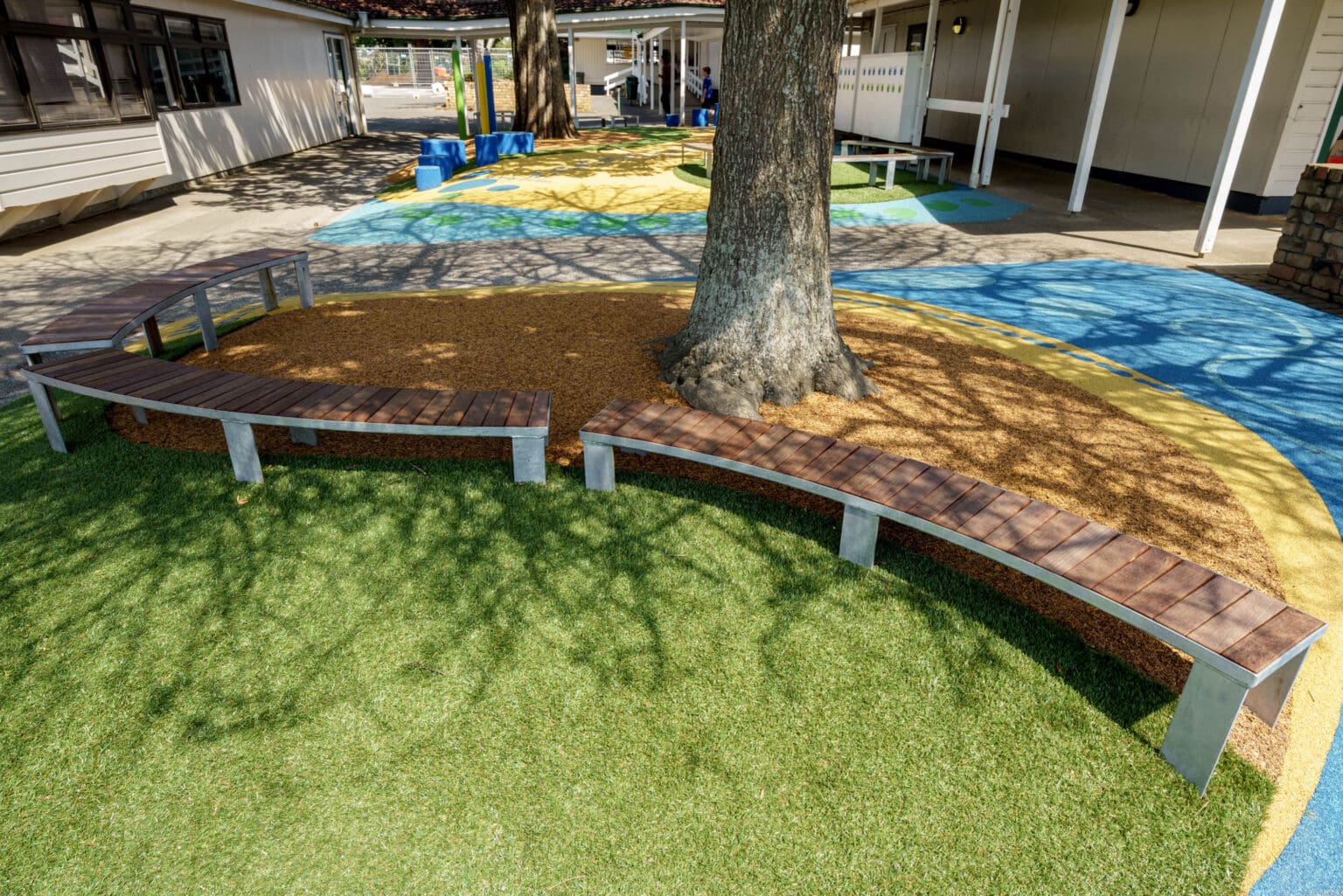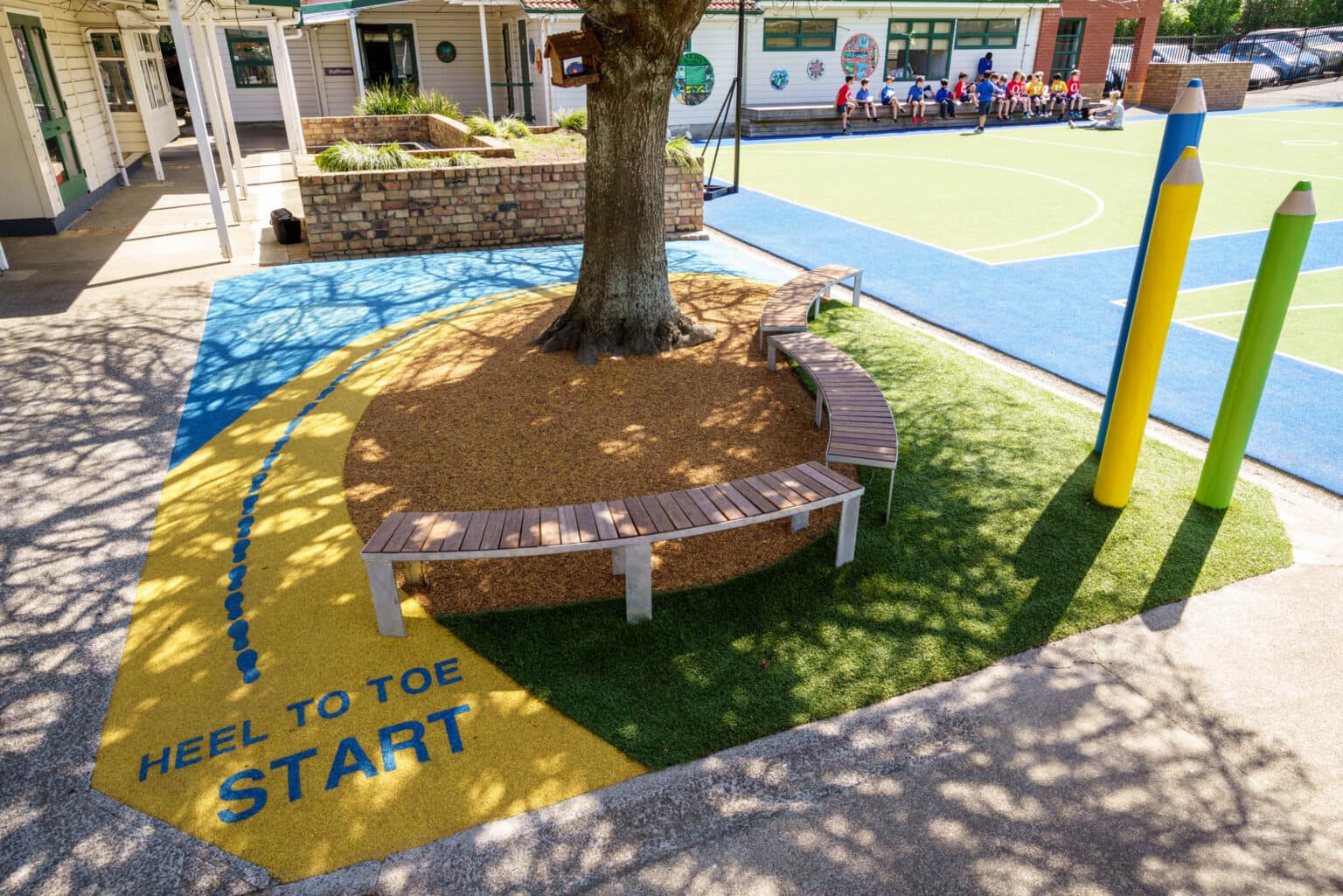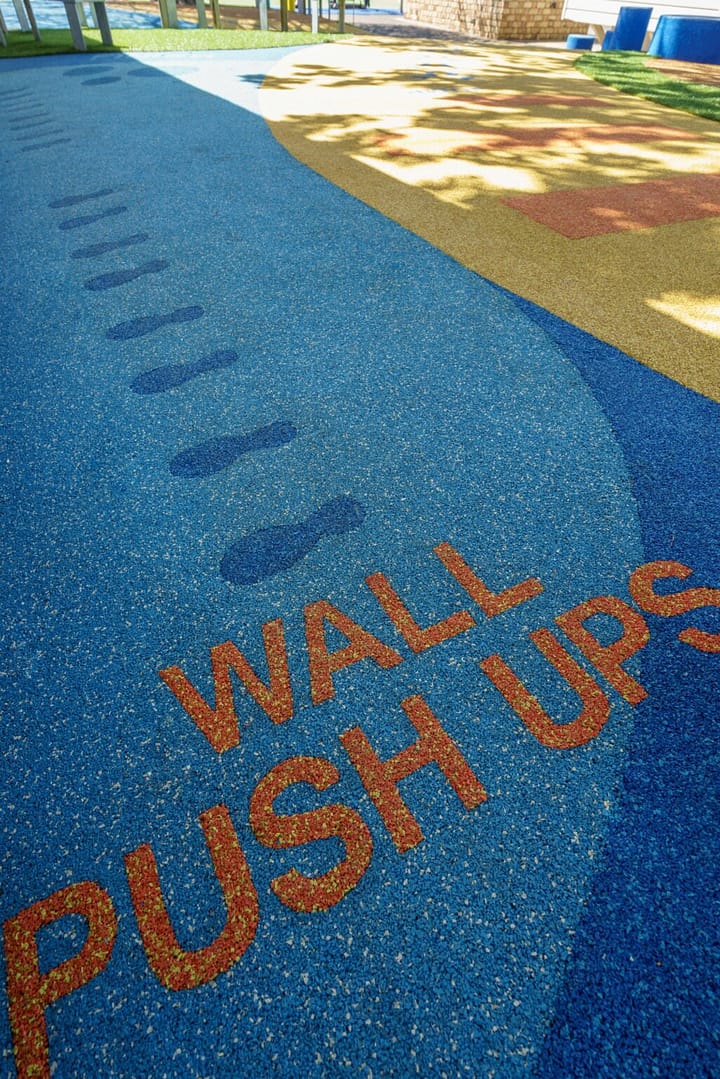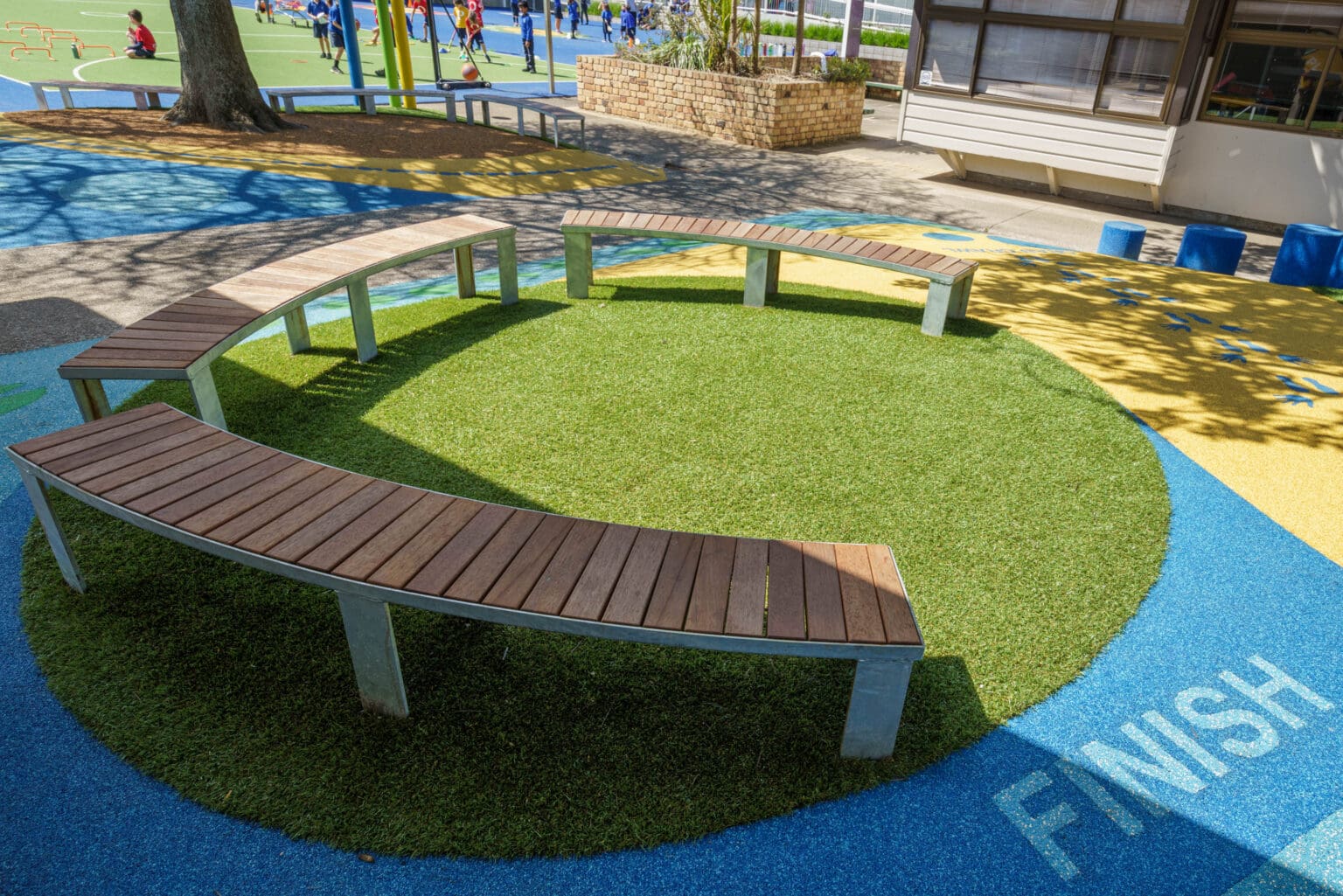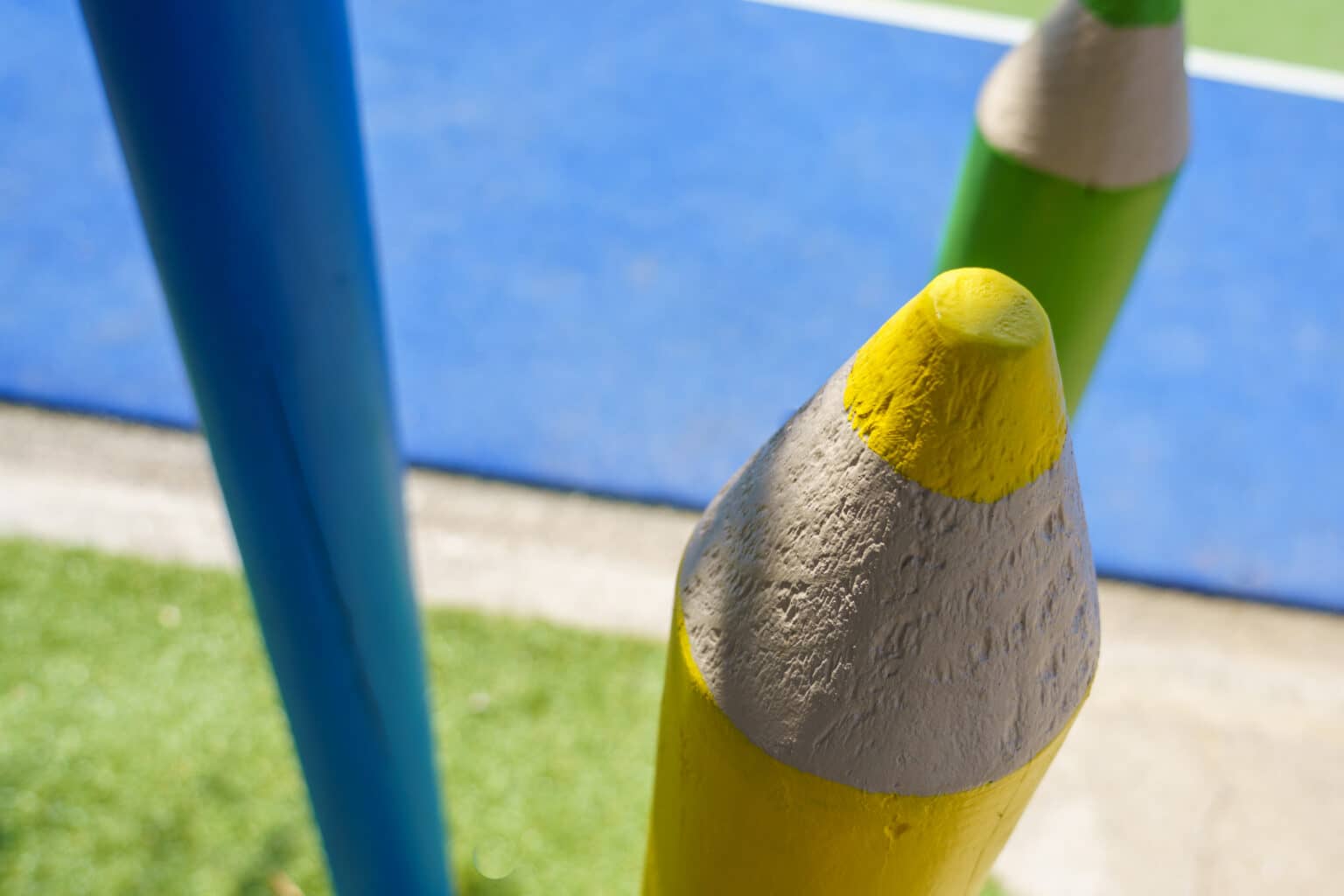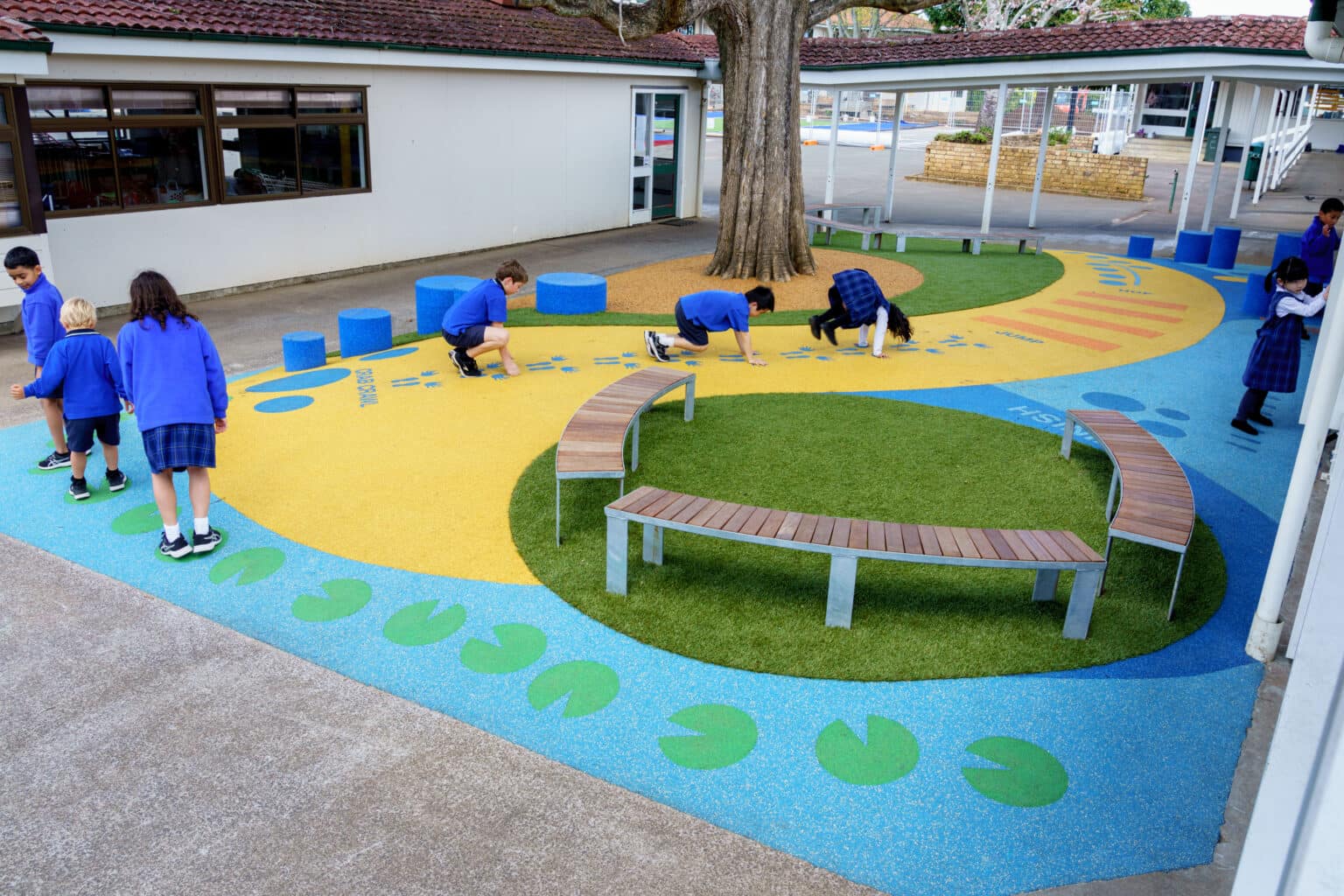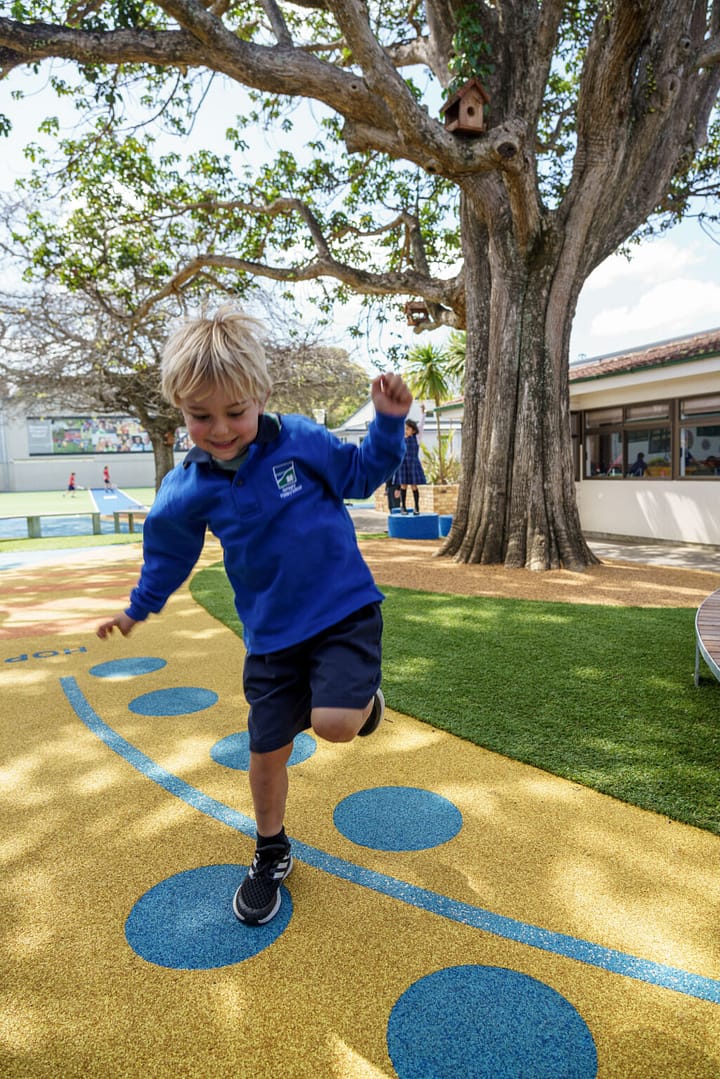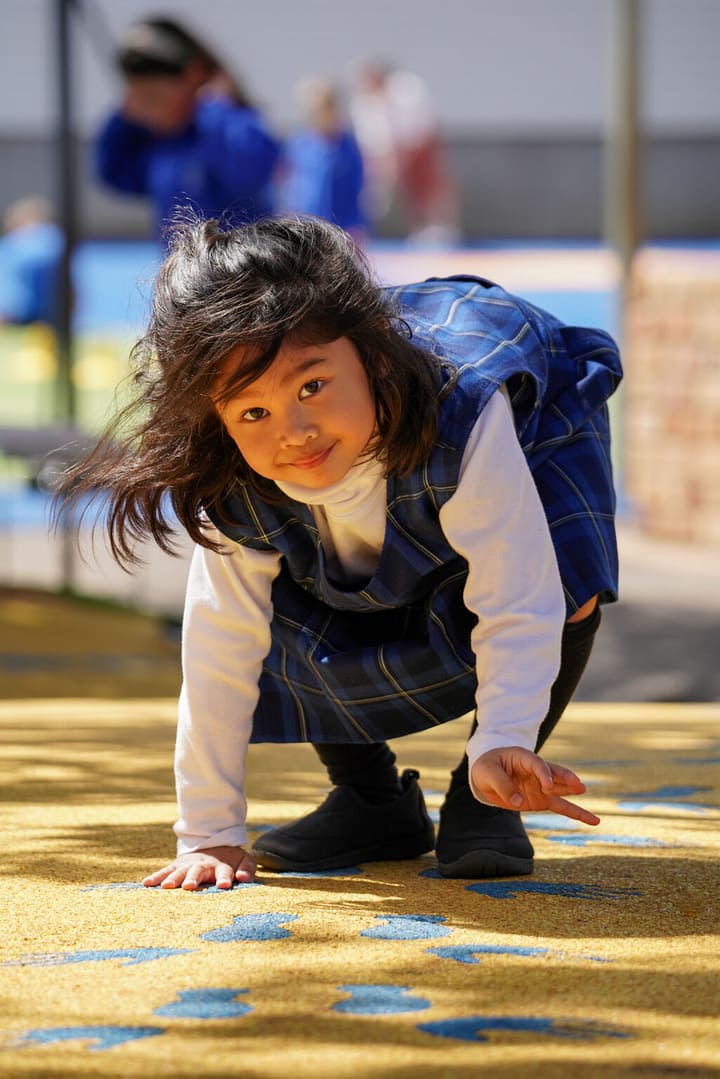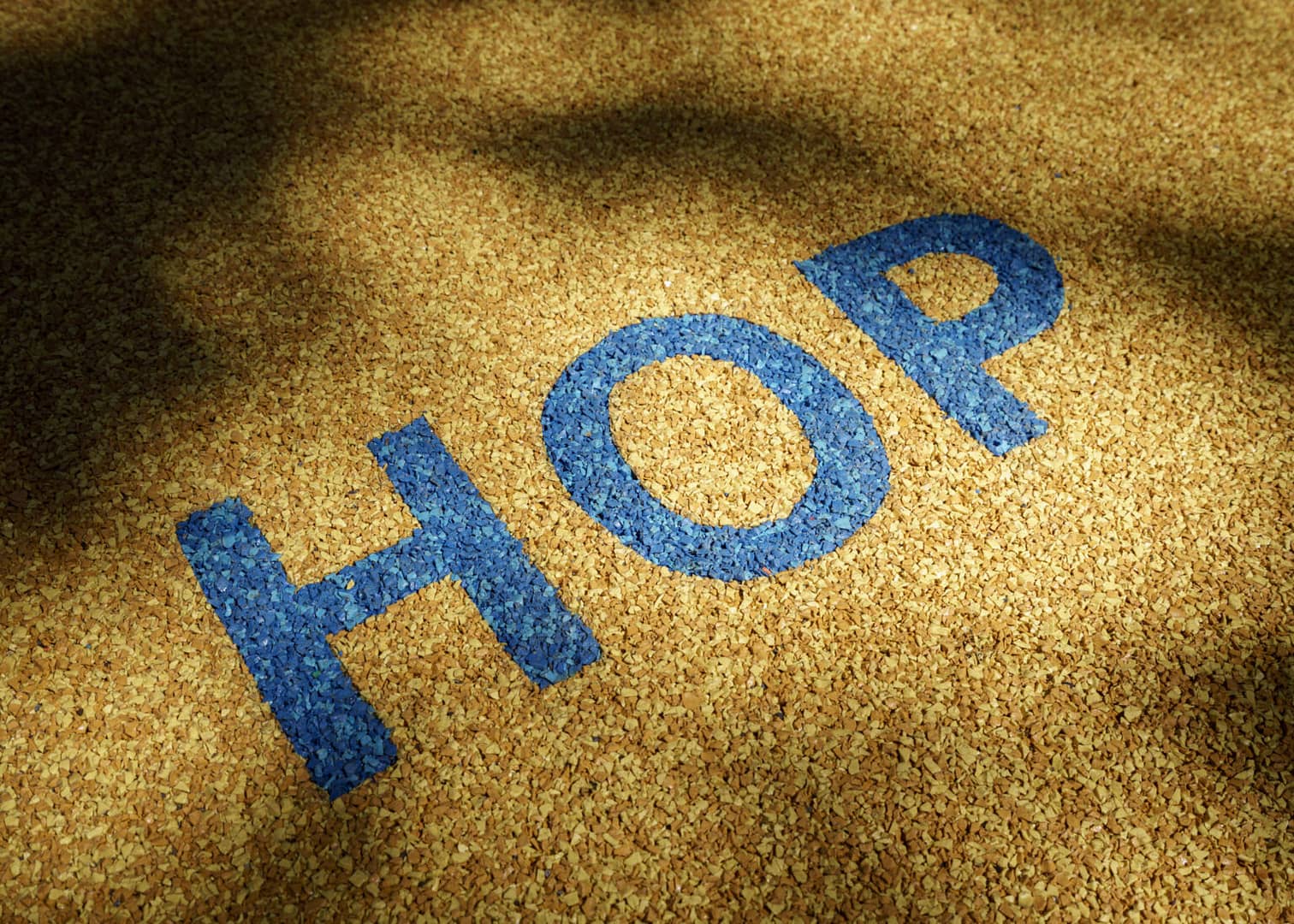 Remuera Primary School has taken full advantage of what was once a dark and underutilised space.
Finding themselves with a dark and often muddy space between buildings, Remuera Primary School wanted to create a bright, tidy area that would eliminate the mess whilst providing an environment where students could play, create, and learn.
The original area consisted of a large central garden with paths either side. The garden had a tall boundary hedge which enclosed an untidy collection of cabbage trees, a nikau palm, and two mature trees within. 
One concern with the existing area was the uneven dirt surface and brick garden edging that presented a trip hazard.
Creo solved this problem by clearing these potential risks and replacing the surface with a flush wet pour rubber surfacing.
The design of the surface introduced an obstacle course theme with footprints, leapfrog lily pads, and balance play steppers. Natural looking resin set rubber mulch surfacing was used around the base of the two mature trees to protect their roots and provide a soft surface for play.
Beyond the surface, Creo added curved bench seating to create three separate areas where students could eat lunch or participate in outdoor teaching activities.
If you'd like more information or to discuss a new project, get in touch today