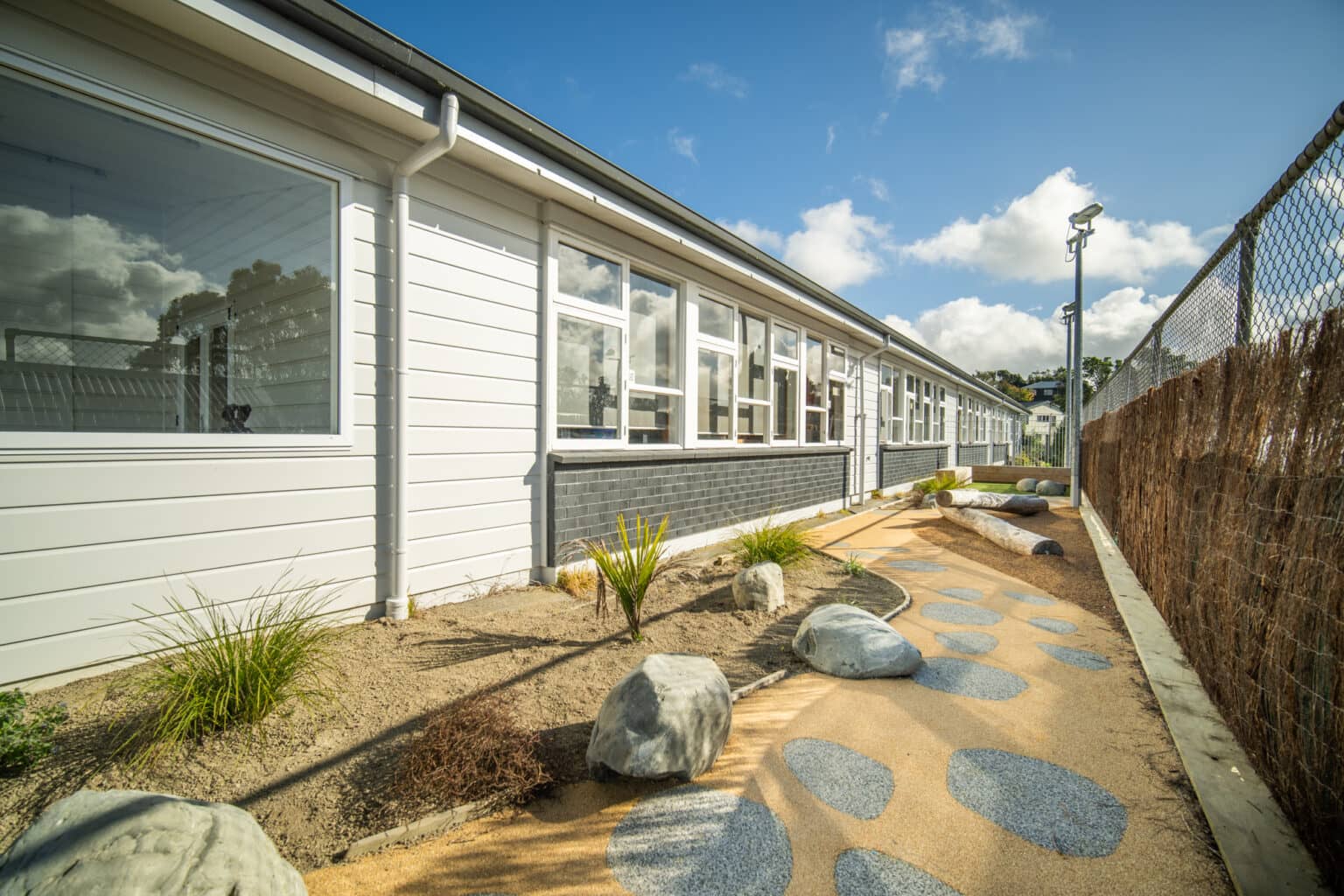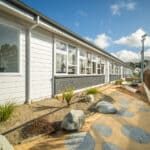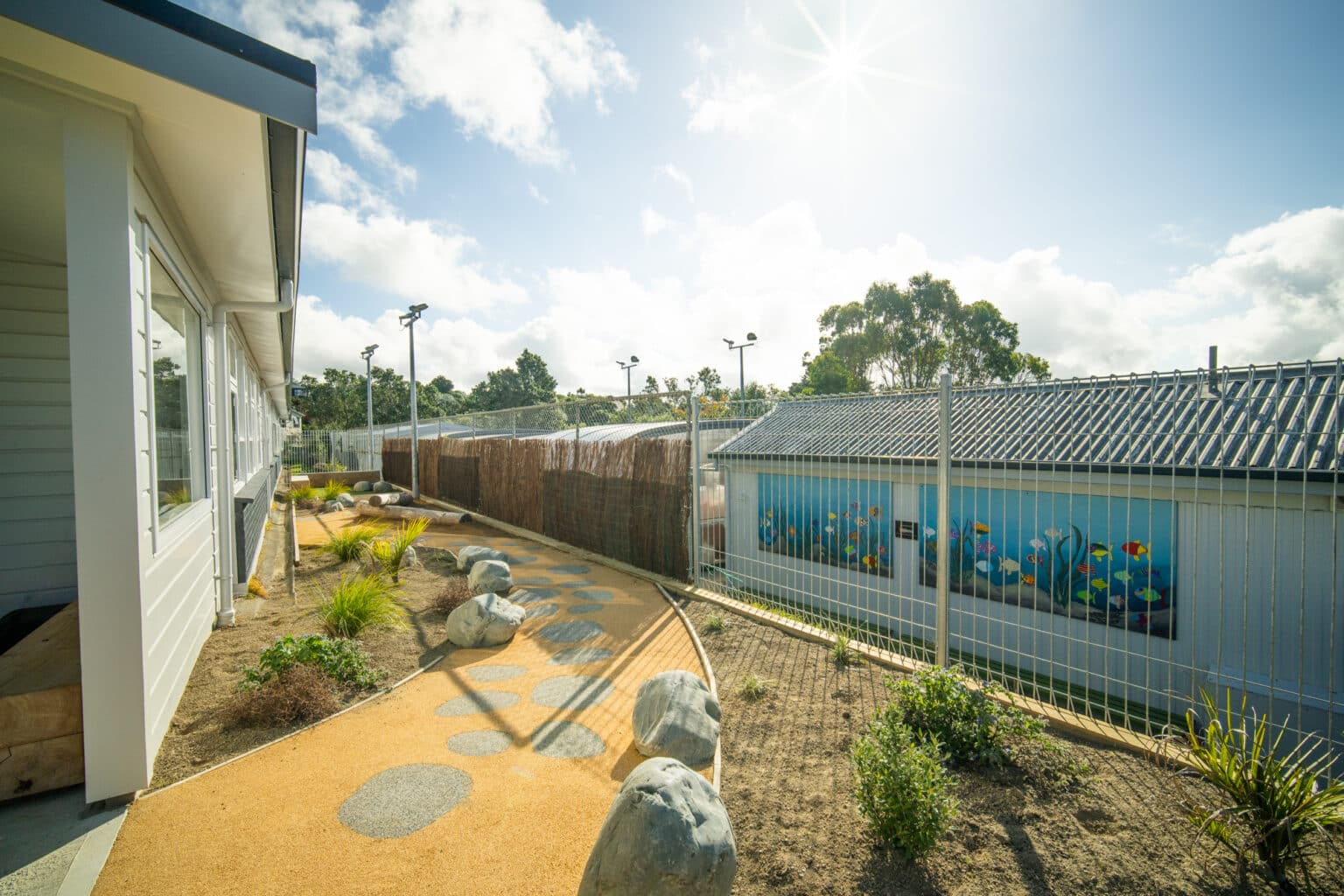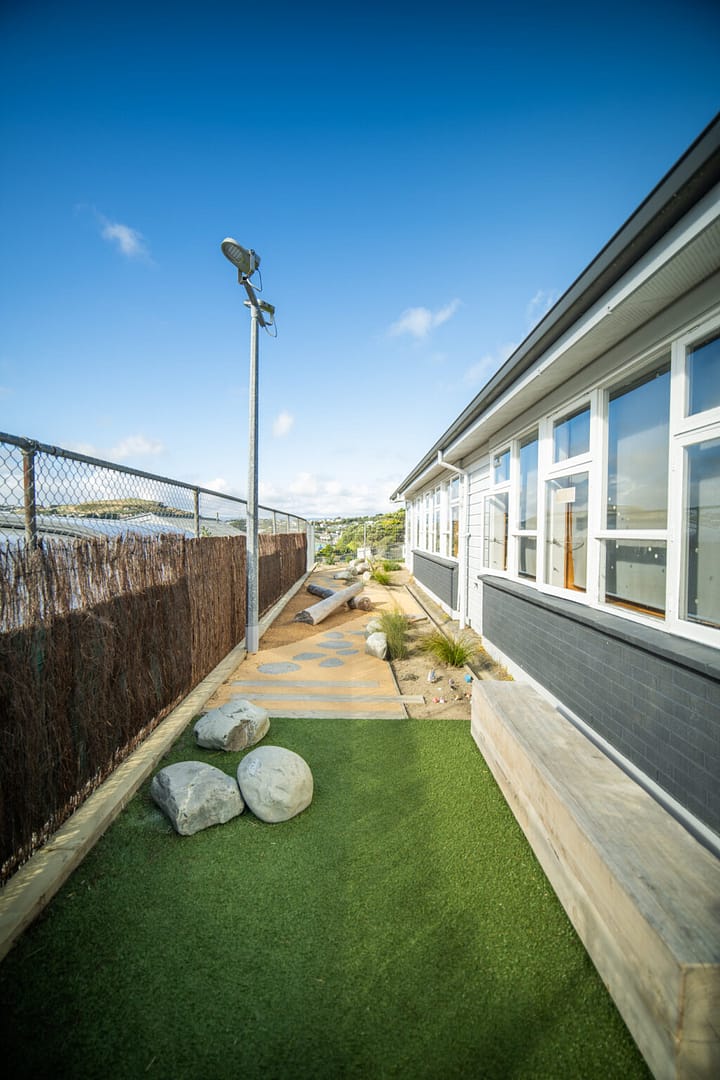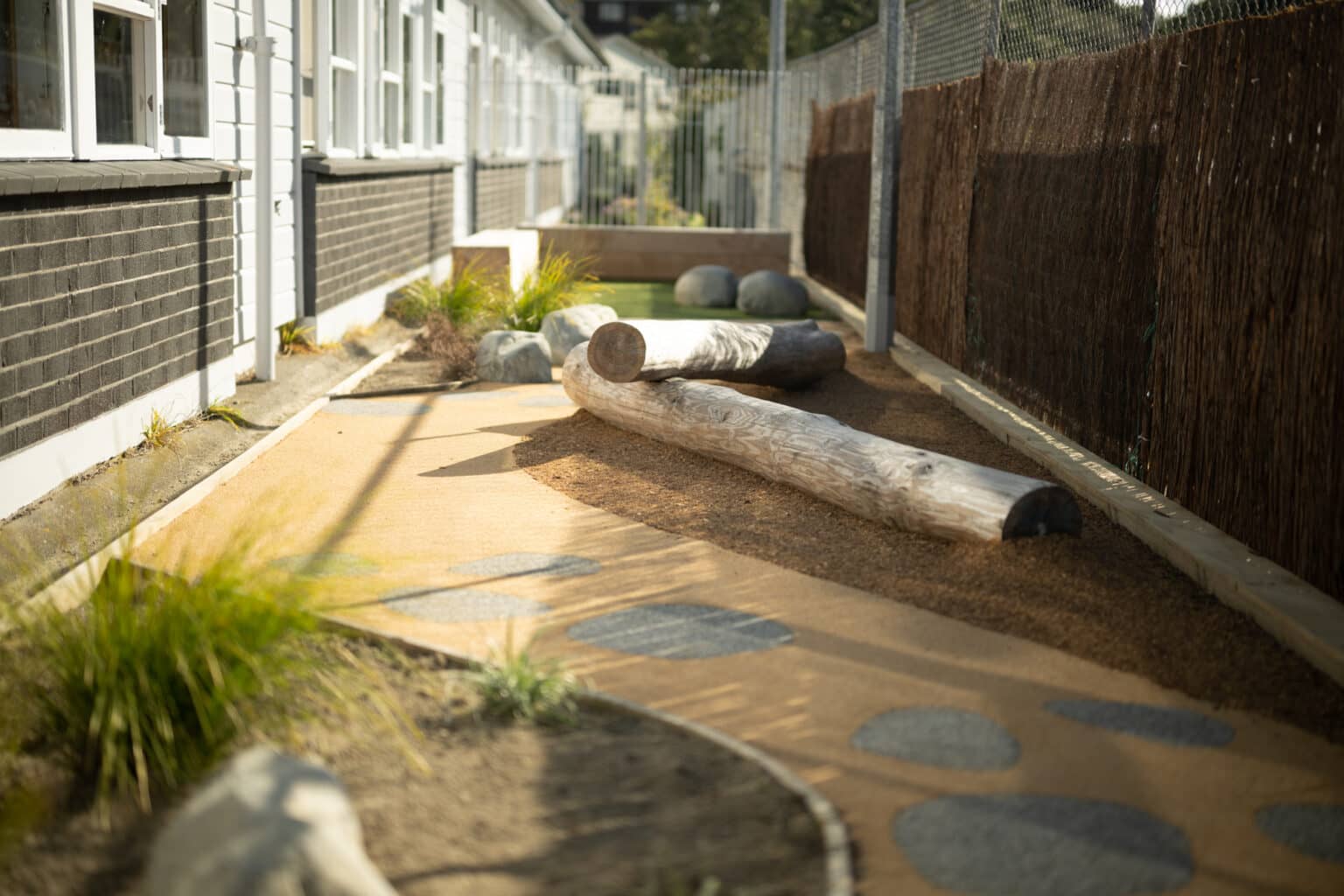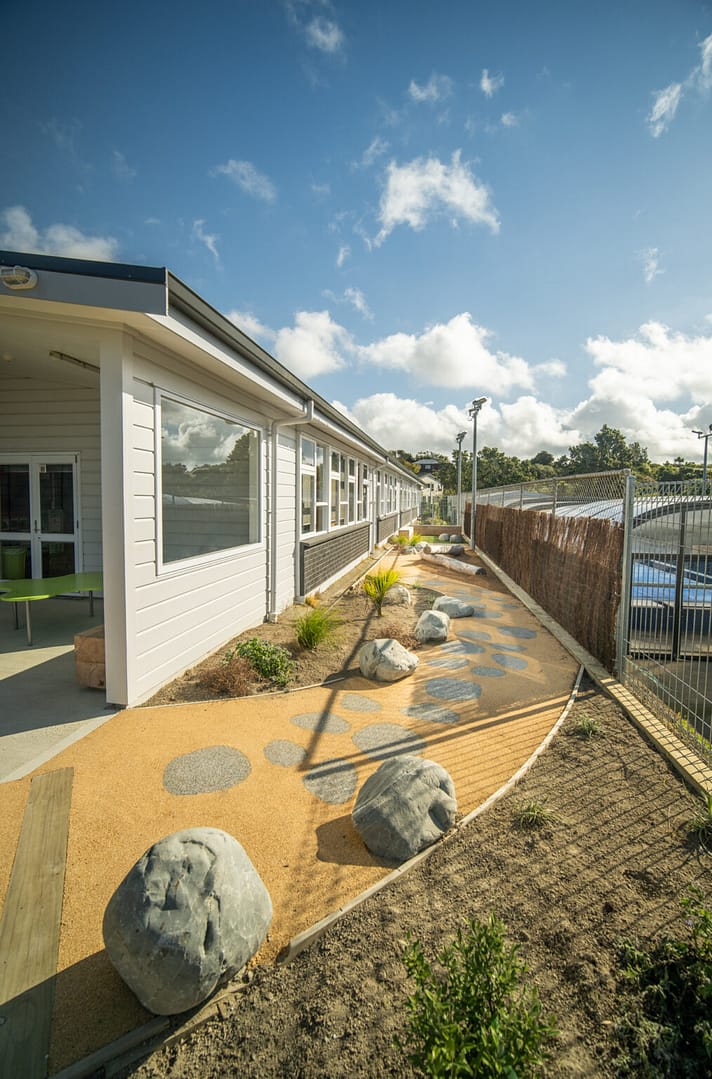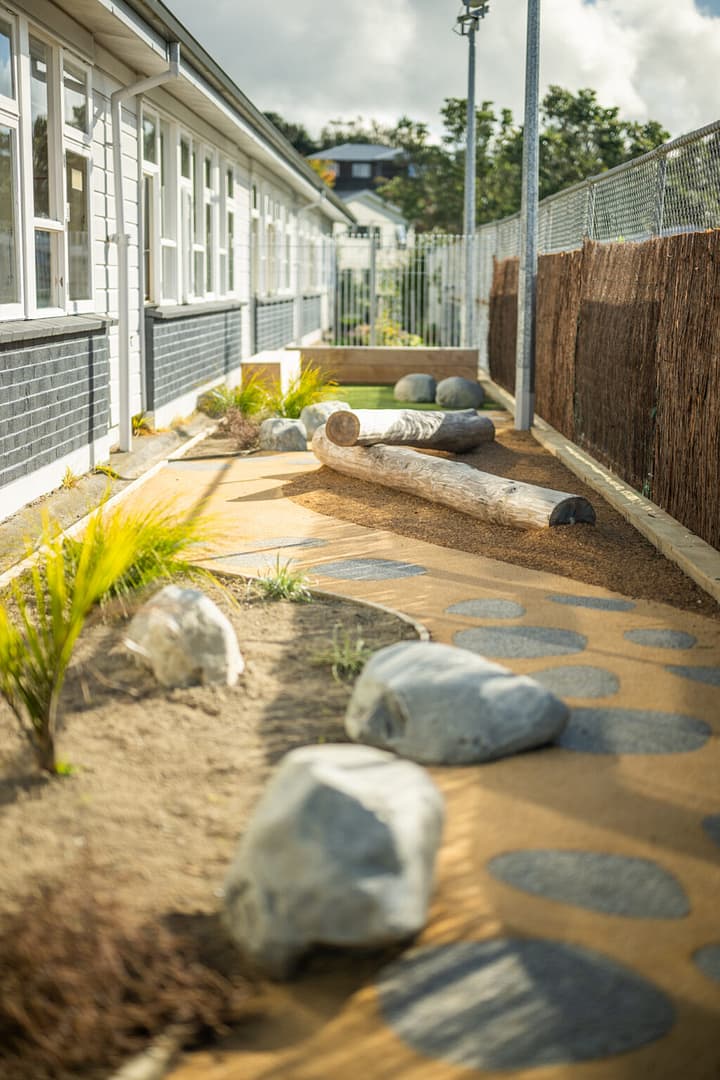 Rewa

Rewa

School

is a primary school

located in Newlands

,

Wellington. The school welcomes students from new entrants

through to year 6

, offering a

n inclusive

and diverse learning environment. 

 
In 2021, the school approached Creo to help create an engaging space for outdoor learning and add character to underutilized areas in the school. The team at Rewa Rewa were looking for a way to encourage students to interact with the outdoor space and spark their imagination through play.  
Creo worked with the school to create a concept for both an open outdoor learning environment and a small play space down the side of the classroom block, which was an unused area due to its size. The narrow space along the fence line was too small for any traditional play equipment, so Creo began looking for ways to add interest by introducing unique play elements to draw students to the area without overwhelming the space.  
A concept was created bringing a natural and cosy touch to the small space which then flows into a more open learning environment as you move through the space. The natural earth tones make the space feel warm and inviting with seating and ground games making it the ideal hang-out spot for students to spend time in.  
The play space then flows into an open turfed and shaded environment that is perfect for outdoor classroom learning, with comfortable rubber safety surfacing and seating options.  
The Creo team took a sensory approach with the surfacing and equipment elements that were introduced into the space. Looking for ways to add texture and interest into the space through the use of artificial turf, rubber mulch, wood, rocks, and plantings. These little touches have created a well-rounded play space that has brought life into a previously underutilized space within the school.  
If you'd like more information or to discuss a new project, get in touch today