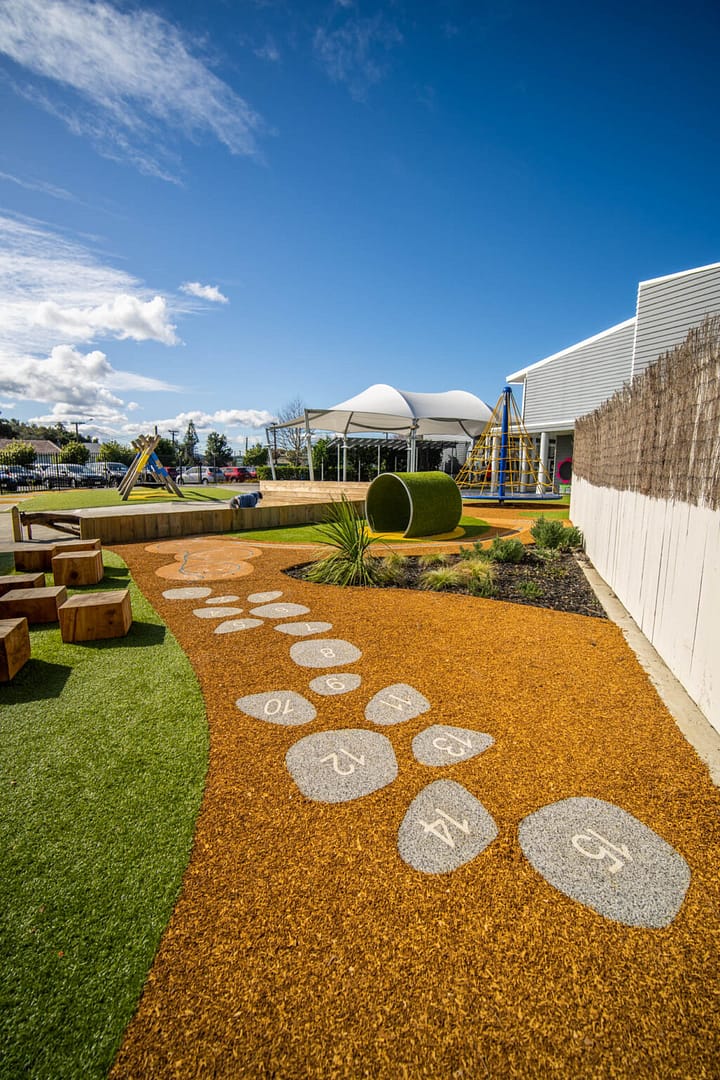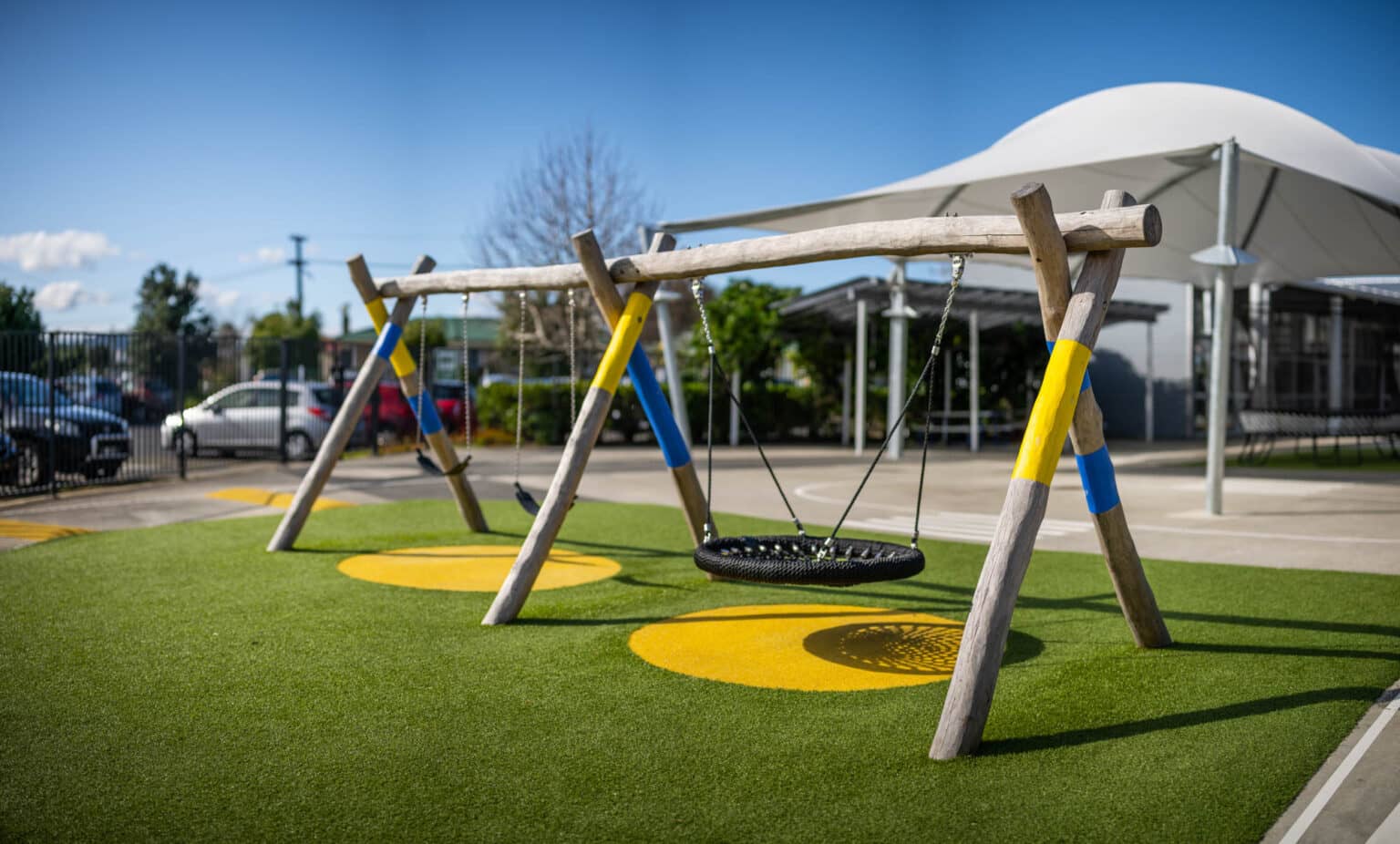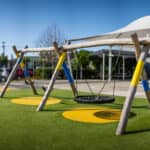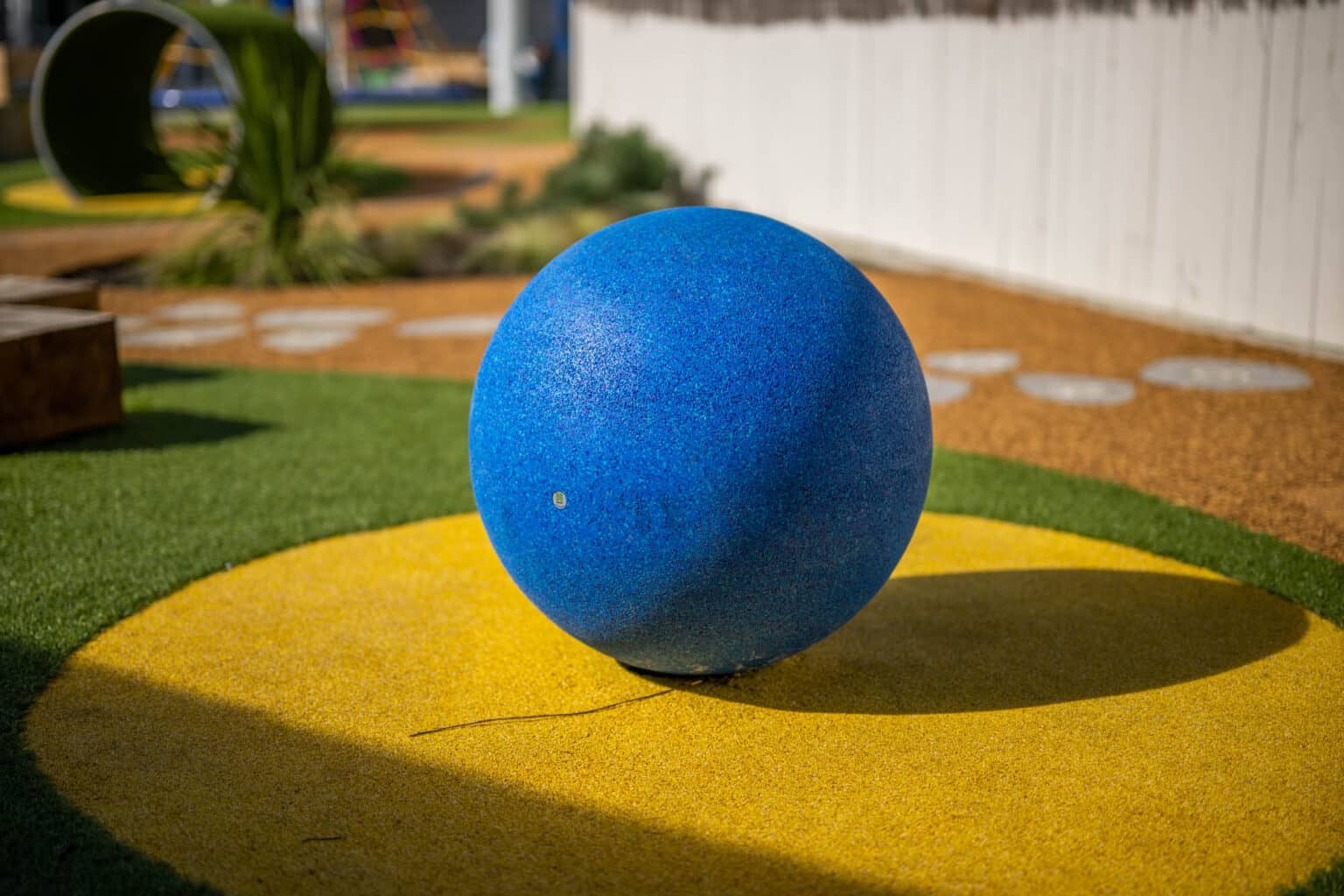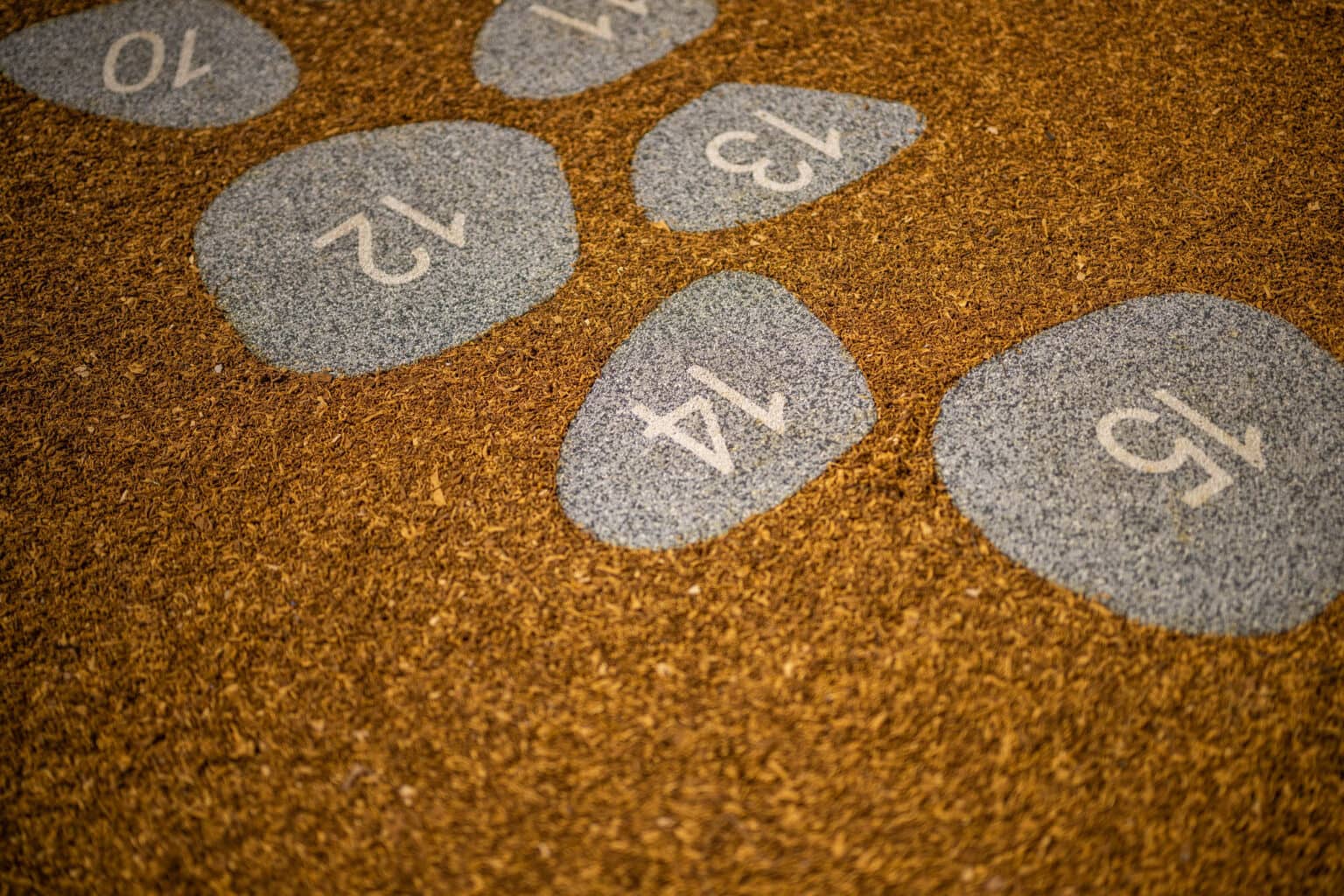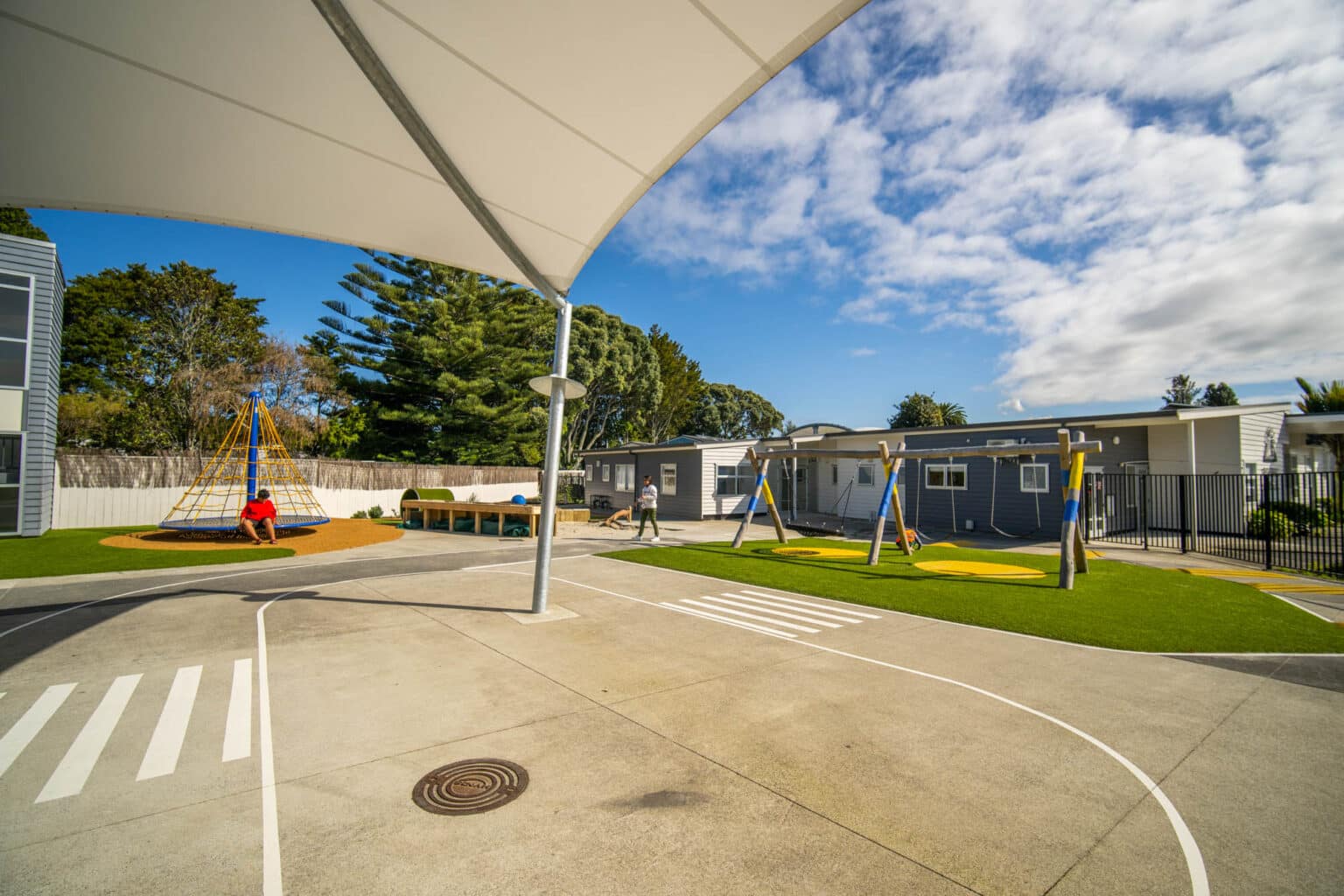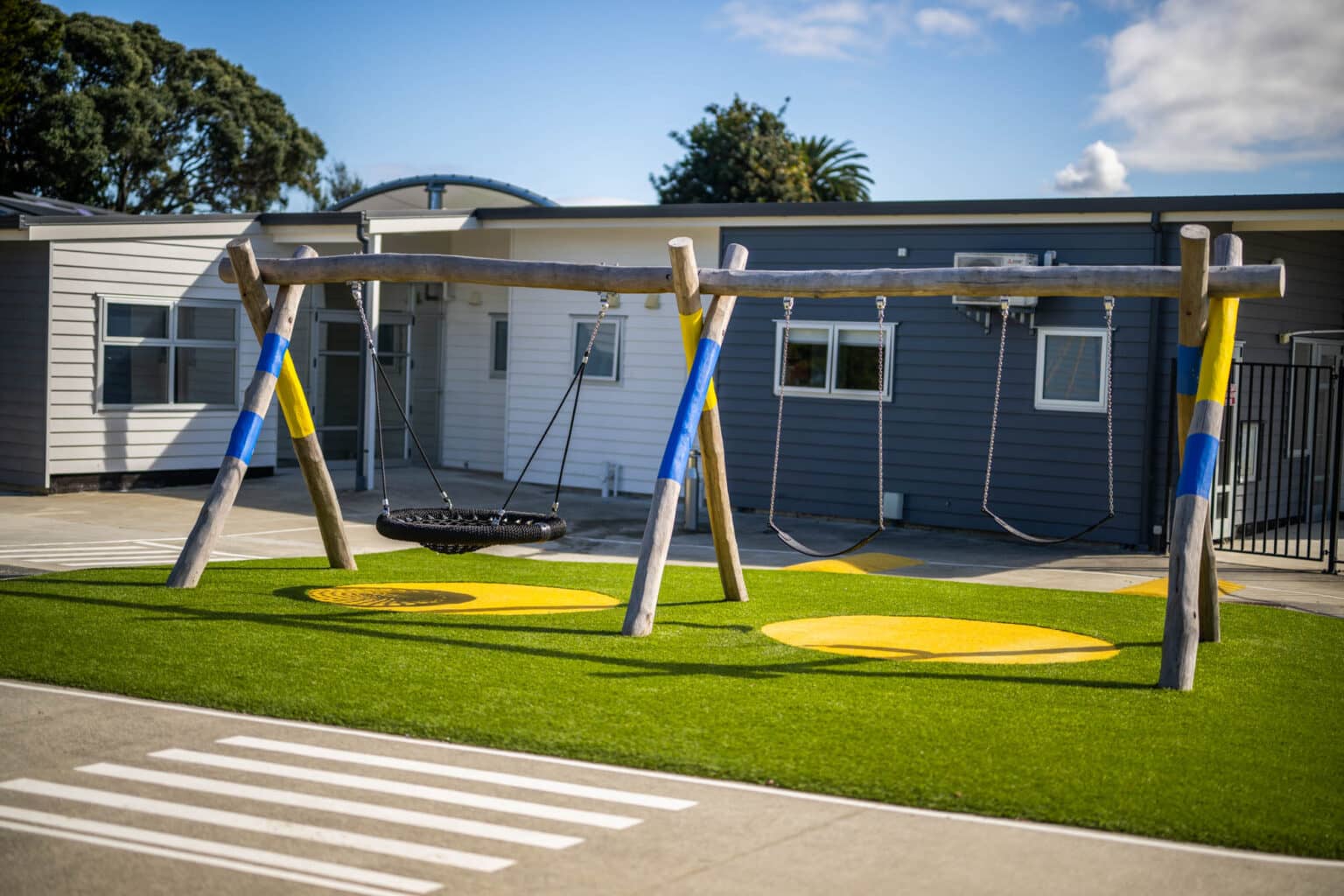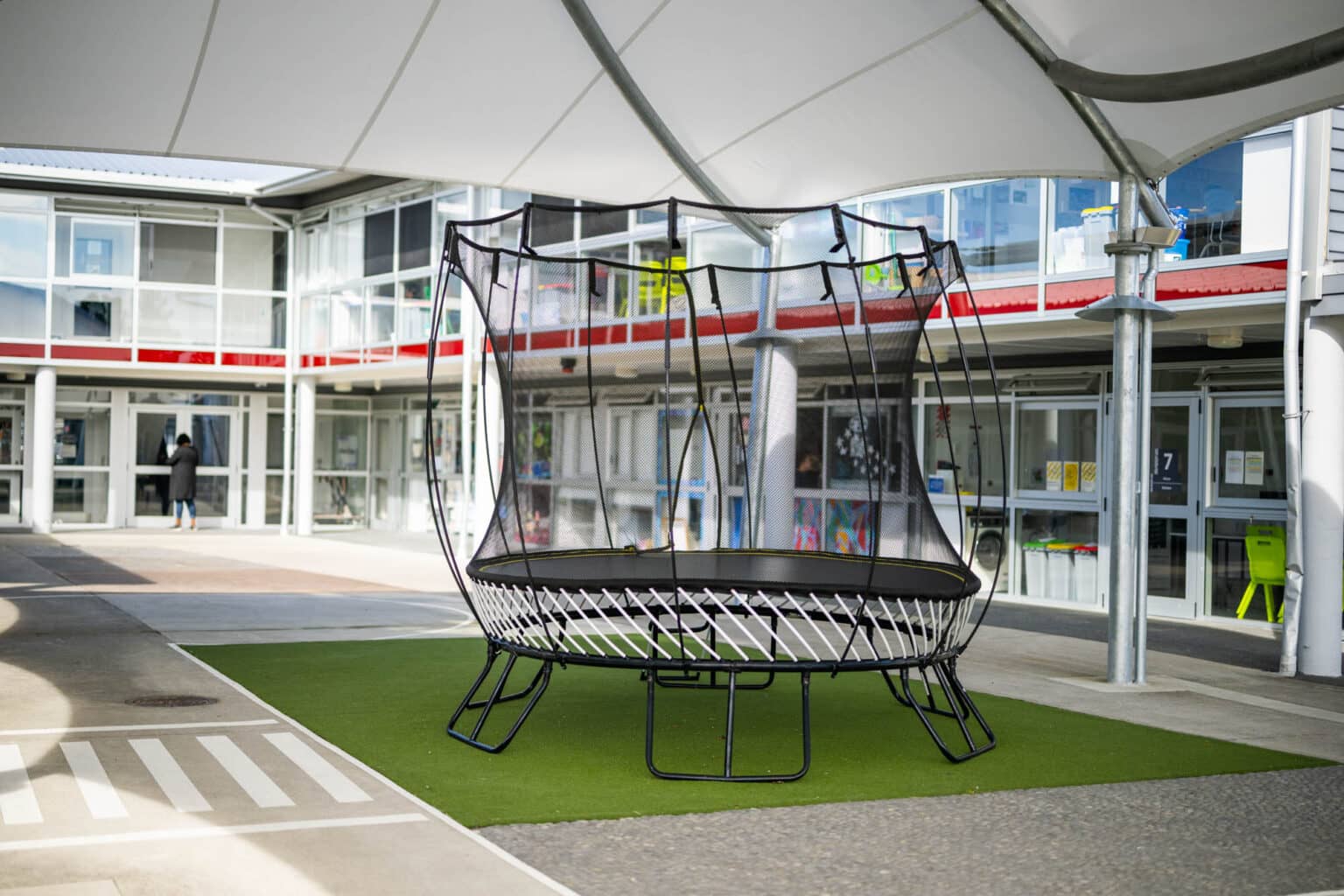 An engaging new play space for the students at Rosehill Special School. 
Rosehill School is a vibrant, specialist community made up of students aged 5 to 21 with specific learning needs. Located in Papakura, south of Auckland, the school has a roll of 302 learners with a diverse range of interests and abilities.
After a large school renovation, principal Gill Hedley and her team contacted Creo to help create a brand-new play space for their students.
The area around the newly built classrooms was a large, blank, concrete space that got very hot in the sun and wasn't the safest to play on. Because of the surface, the school was unable to use the space all year round, so they decided to work with Creo to design and build a play space that could increase activity and get students engaged in play.  
There were a number of play elements the team at Rosehill School wanted to incorporate into their new space. Including a large sand pit area with water, plantings, and different surface options that could create a sensory experience for their students.
"We've got kids with autism, or mental delays, or physical needs and all those sorts of things, so we really wanted swinging, movement, but also a challenge for all those kids that would like to try something more tricky."
Throughout the design process, Creo worked closely with Gill to bring together a concept that catered to the needs and interests of the students.
"It was really nice working with them [Creo] because they were patient and able to go along with that journey. They had also done lots of projects around the community. They kind of knew where we were coming from and what we needed."
The new space is vibrant, safe, accessible, and full of play opportunities for students to explore, including large swings, a trampoline, balance play, bike tracks, and a large sandpit. The area is full of colour and texture, keeping students engaged and curious through play.
If you'd like more information or to discuss a new project, get in touch today