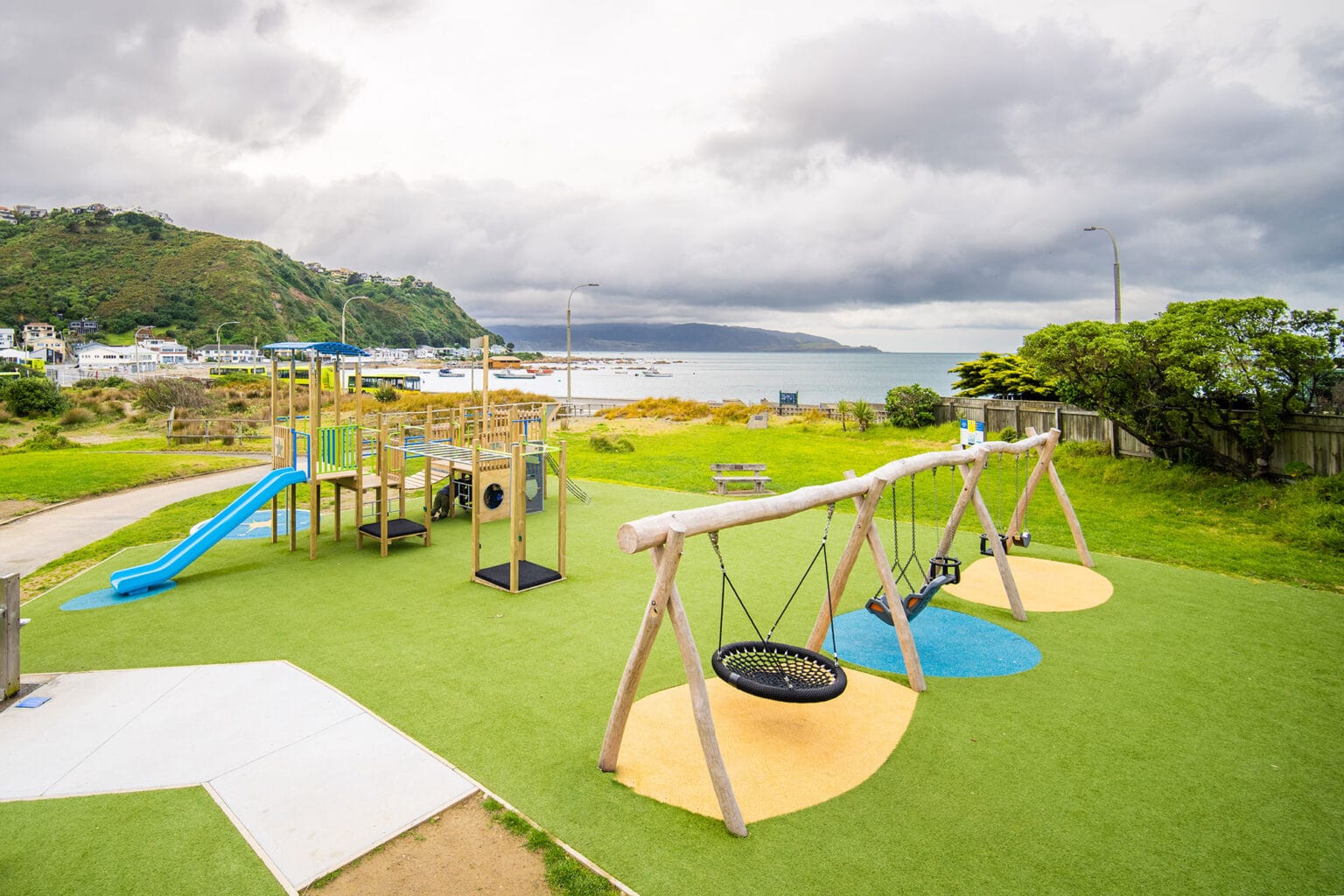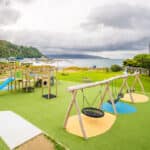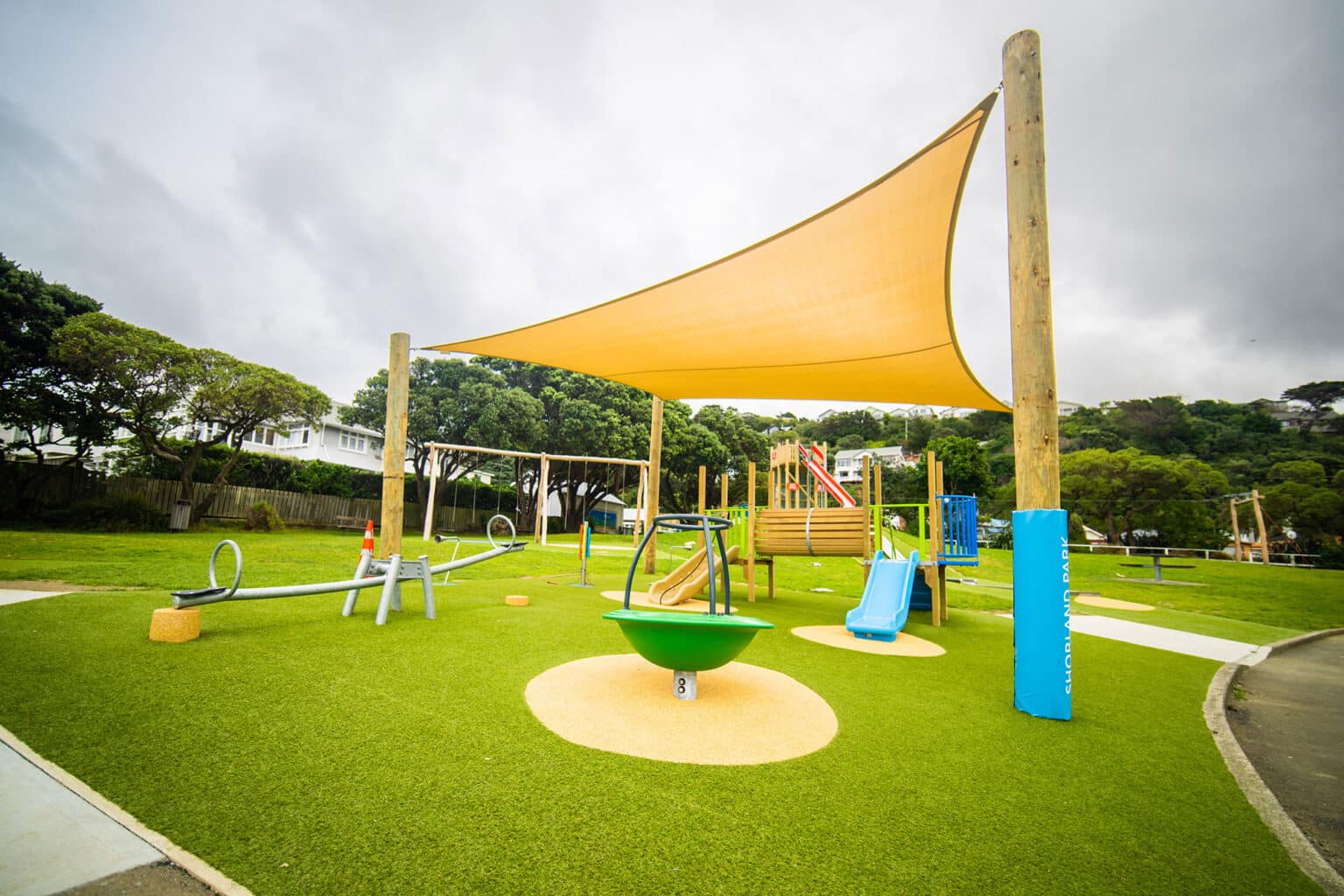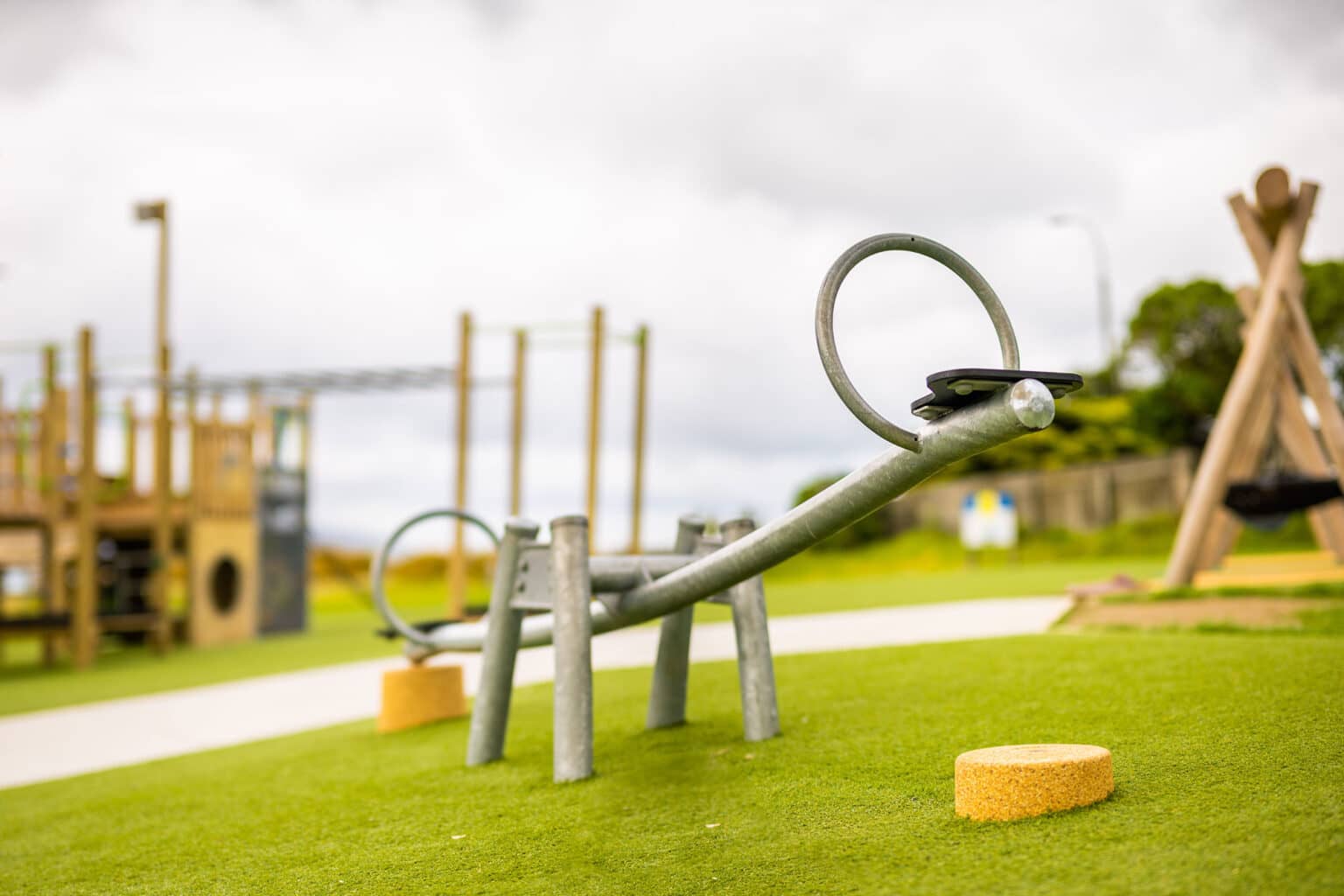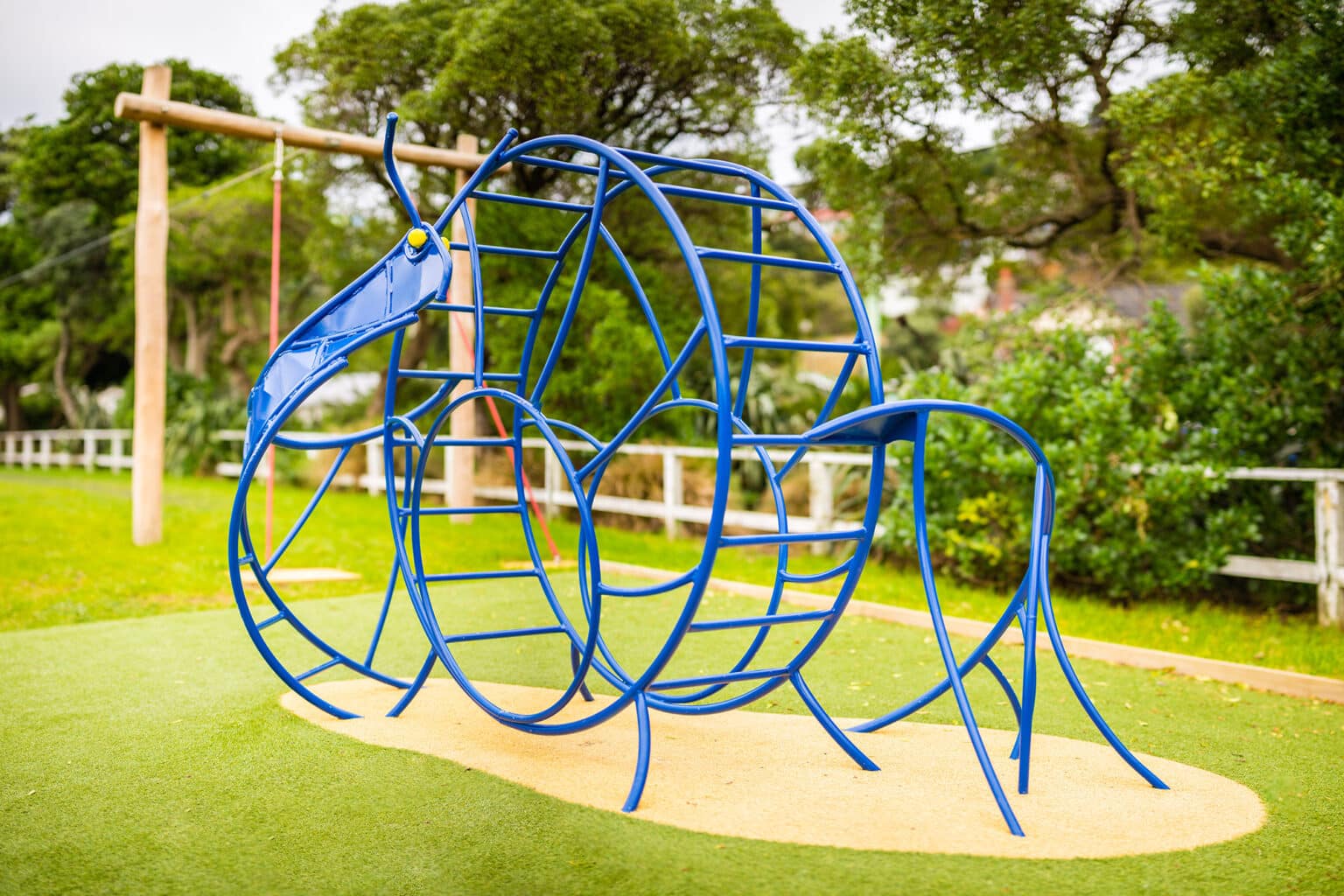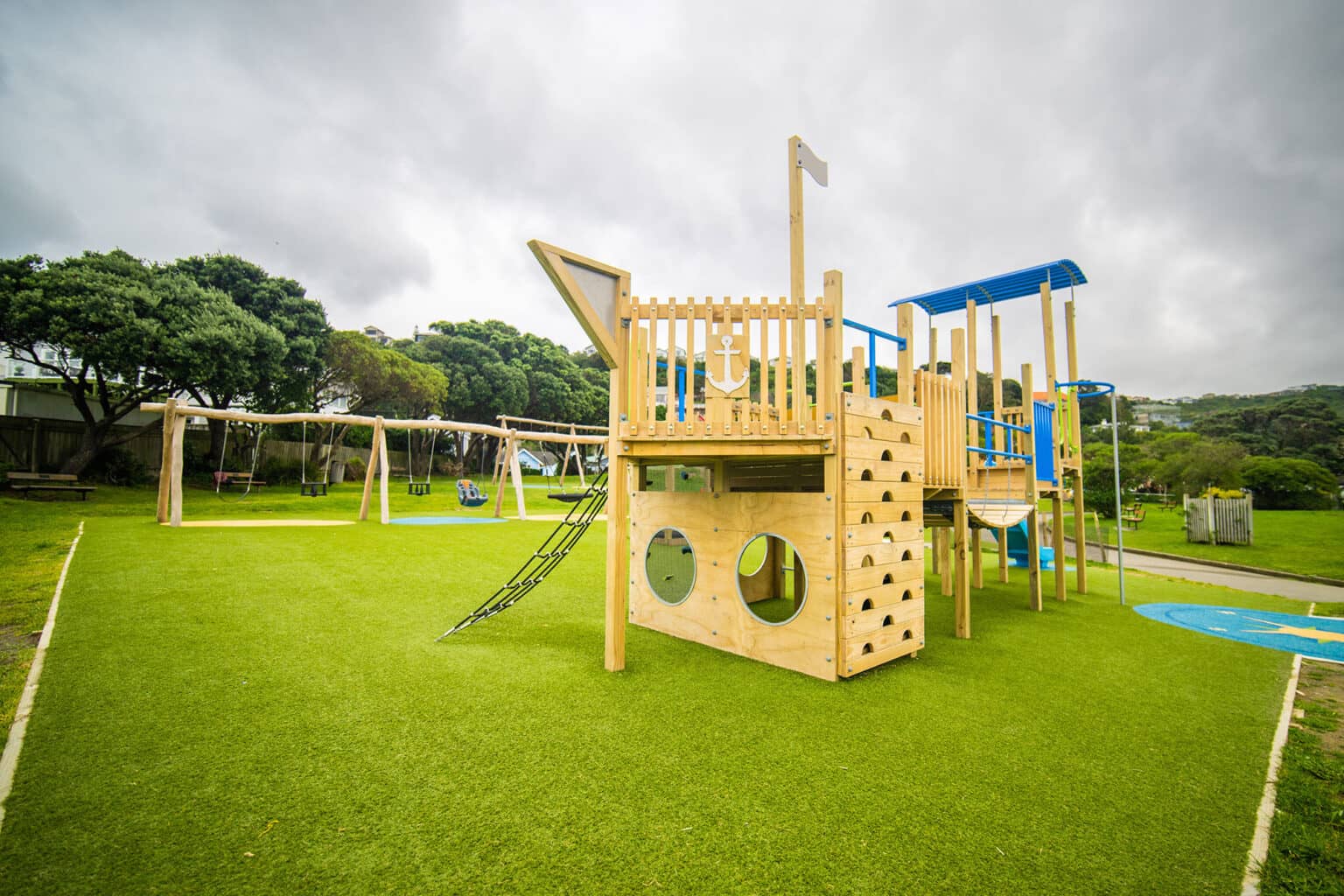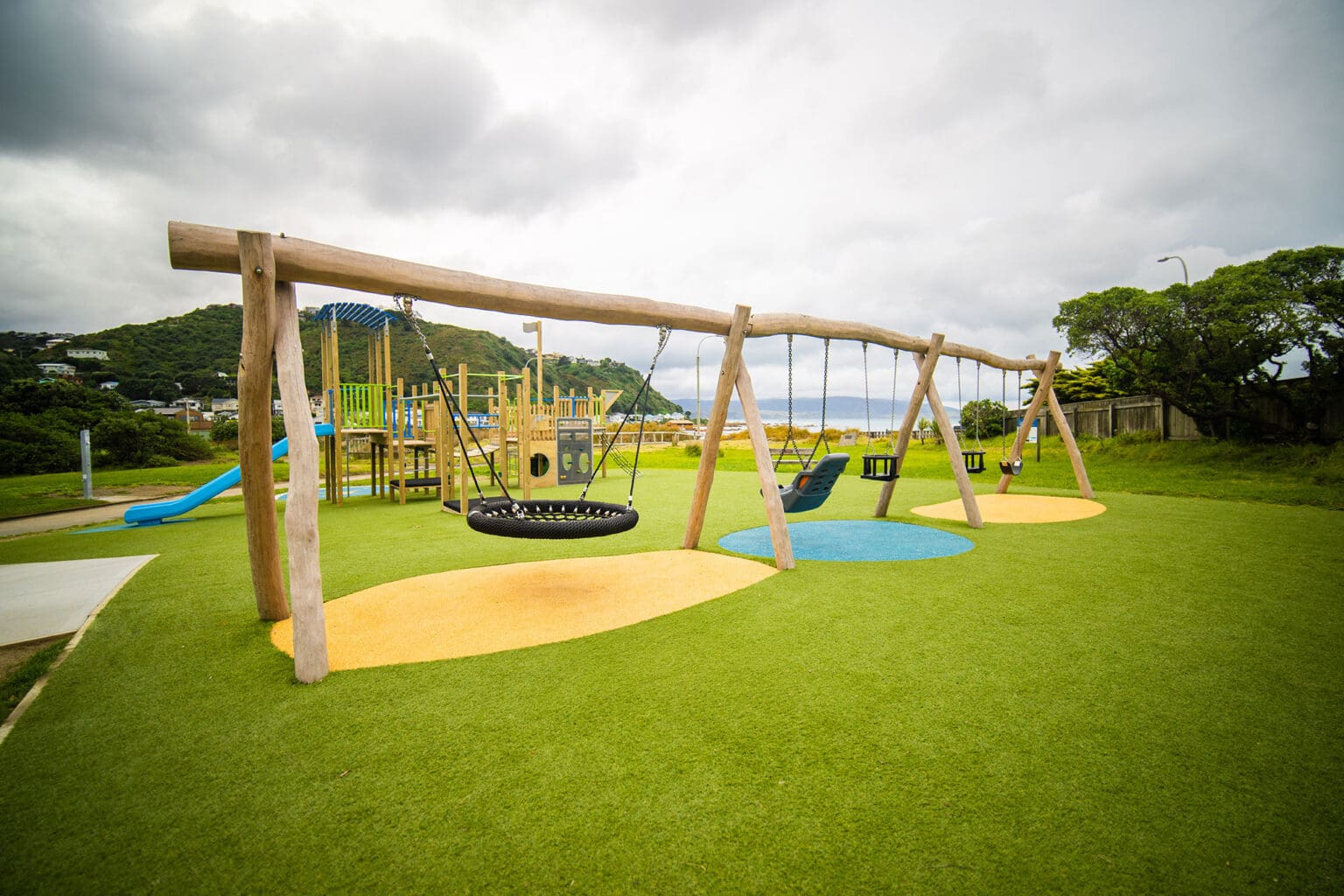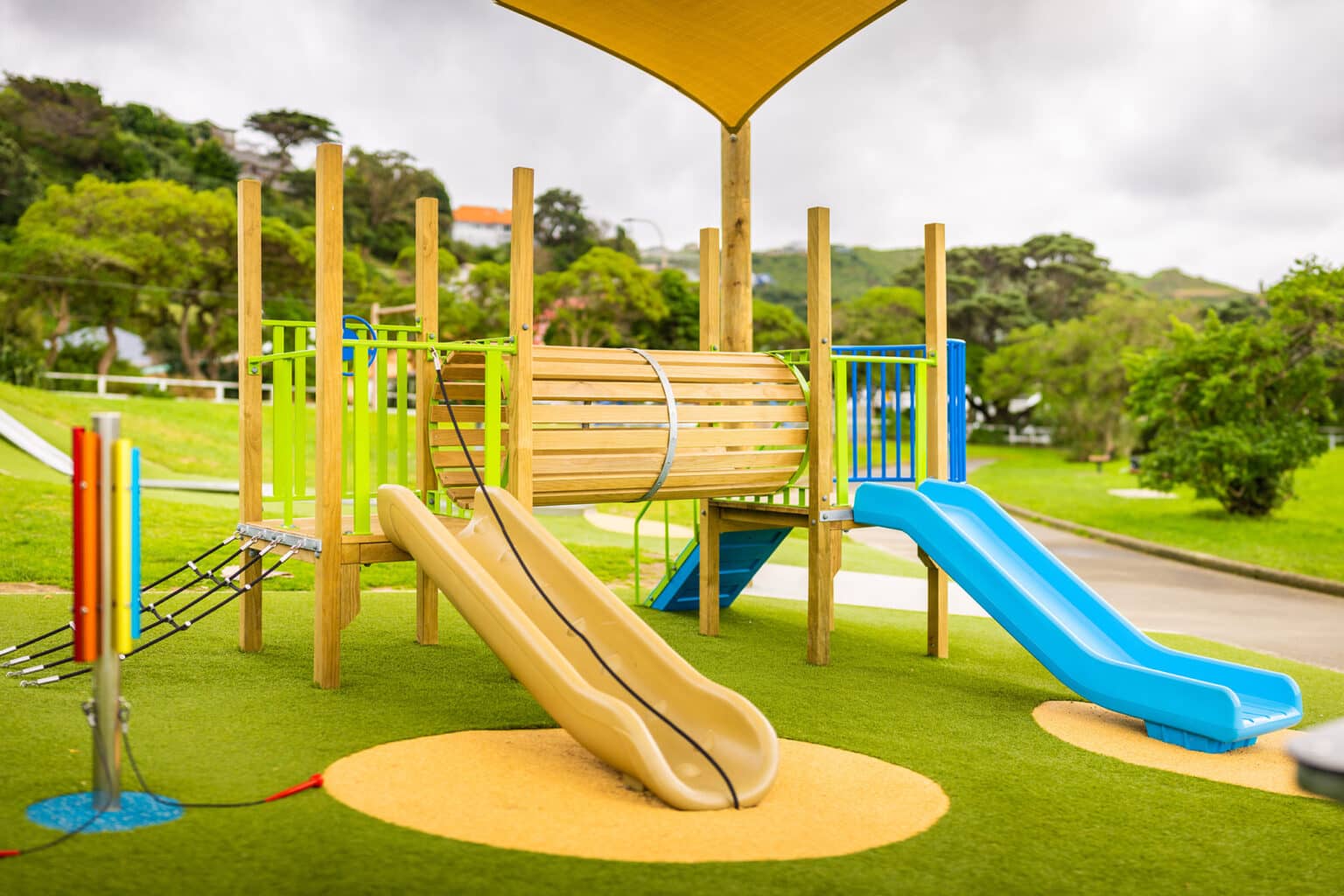 Shorland Park has been a local favourite playground for many years.
There was a big community response when the Wellington City Council announced plans for an update.
A number of elements in the existing playground were loved by the community.
So, when Creo was designing for the space, they took into account the pieces that could be put back into the playground.
The original slide was retained, with a new tower structure placed underneath, giving the slide feature a new life.
The existing snail structure feature was also refurbished and re-installed.
Along with the original equipment pieces, new play features were added.
Fresh new swings were added back into the space along with a flying fox, both adding new elements to the playground.
Due to the playground's location by the waterfront, the playground features a subtle beach theme.
This story is told through the colour choices in the design, including light blues, nautical elements on the surface, and natural lush turf.
The space also includes boat-like structures for both junior and older kids, reminiscent of an iconic boat that used to attract visitors nearby the playground.
This new play space is a celebration of both old and new elements, creating an exciting new space for Wellington locals.
If you'd like more information or to discuss a new project, get in touch today