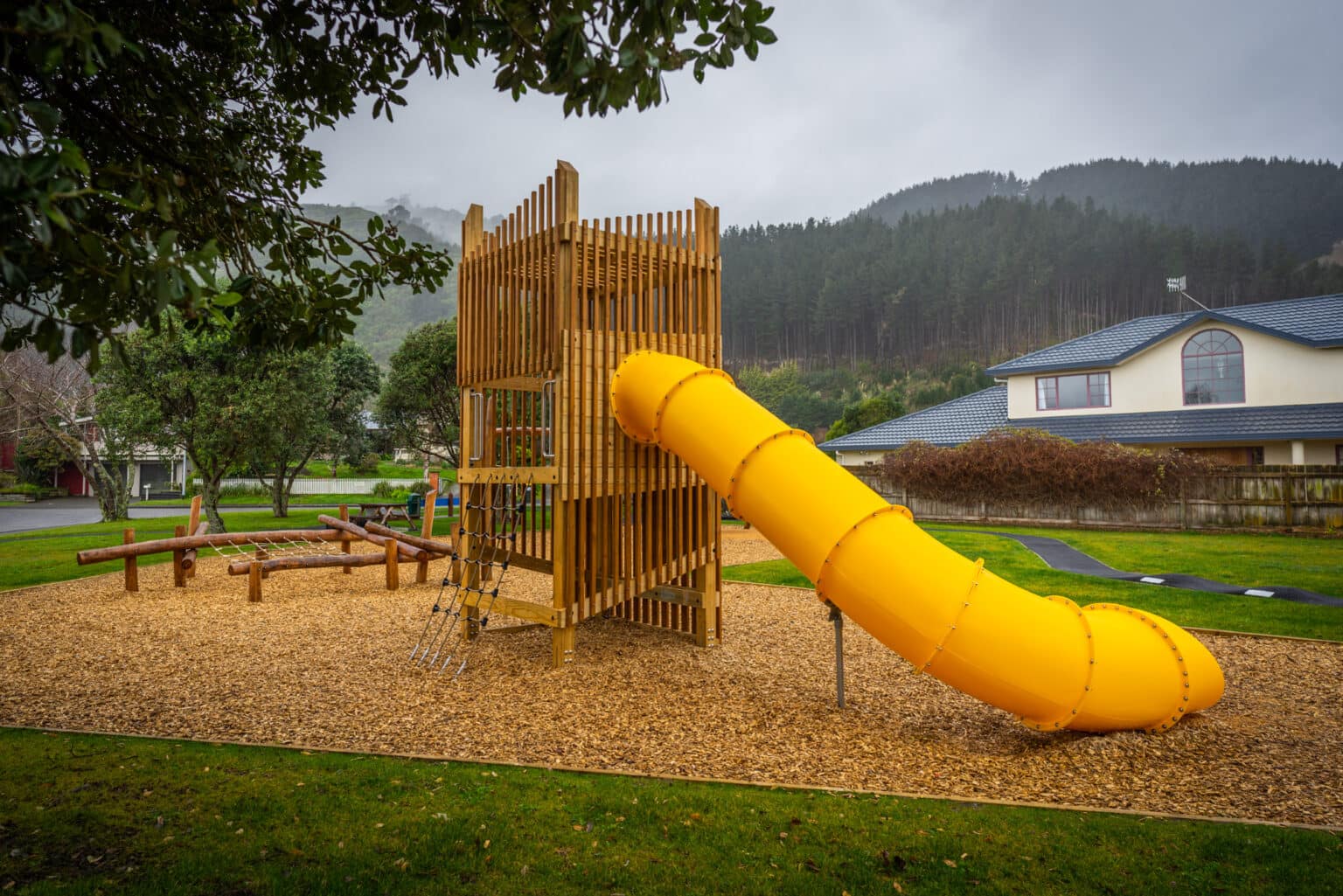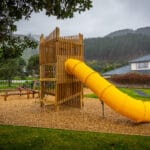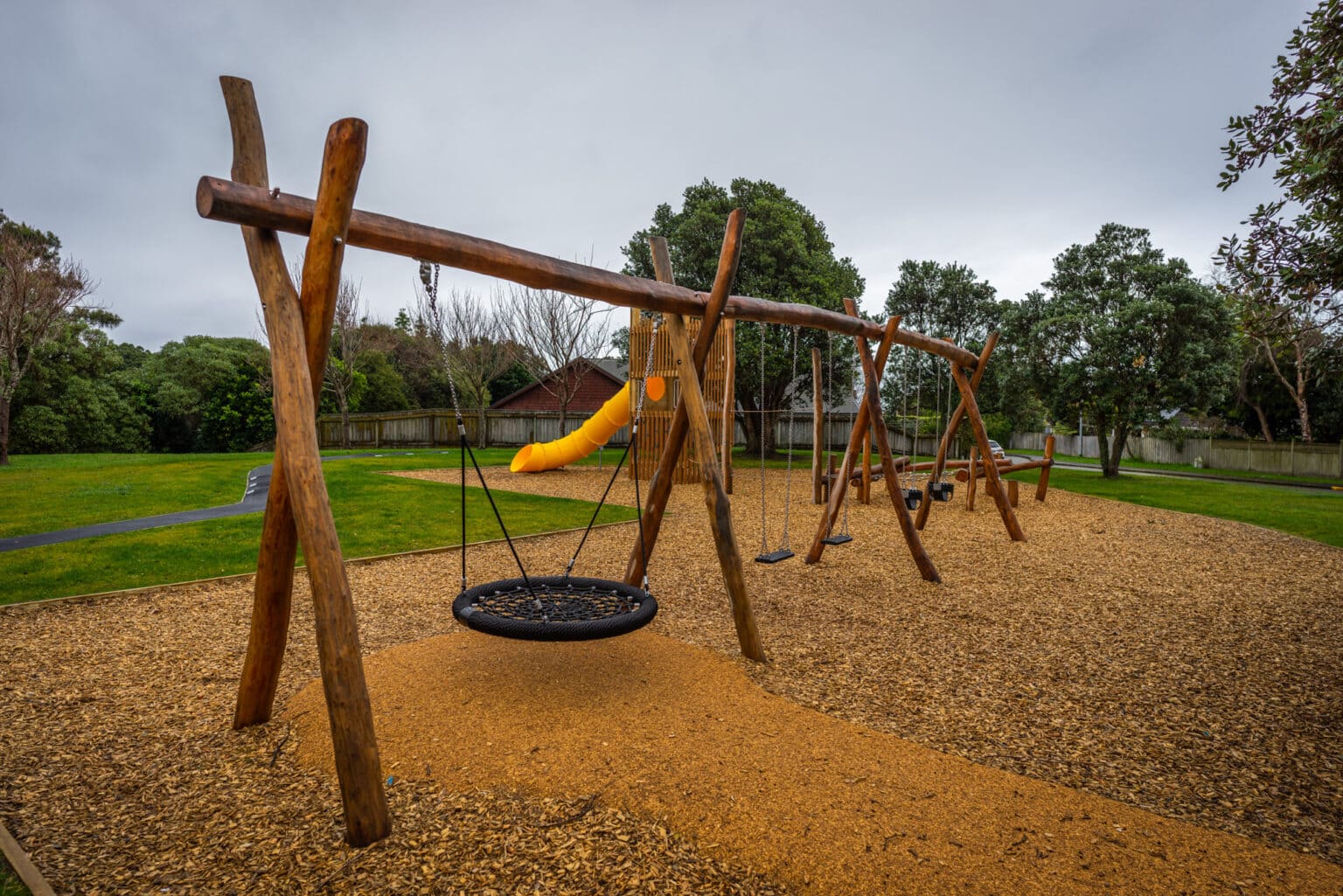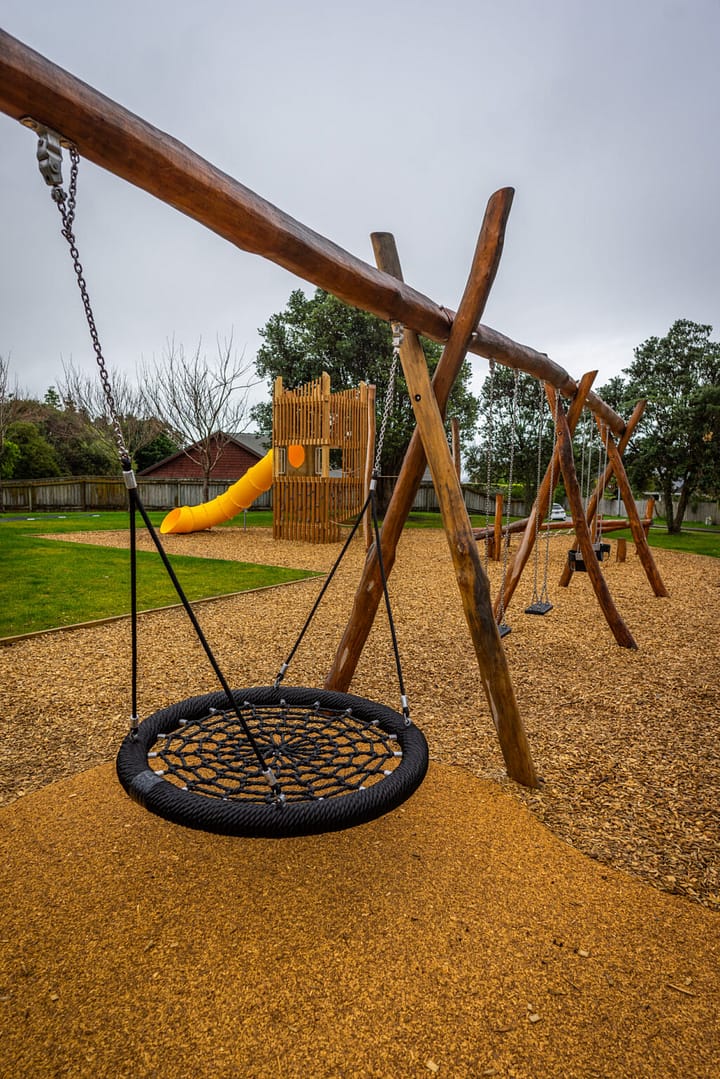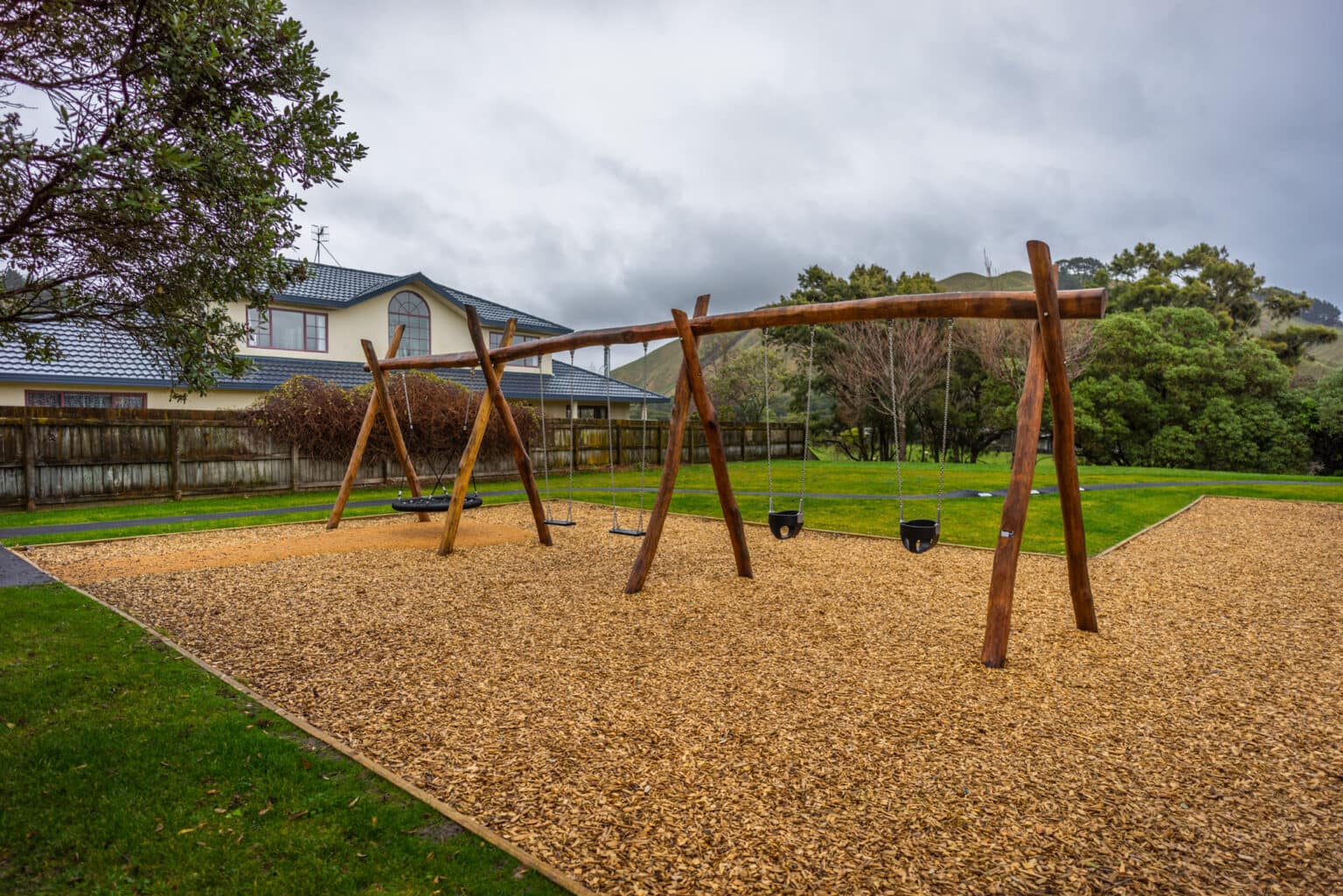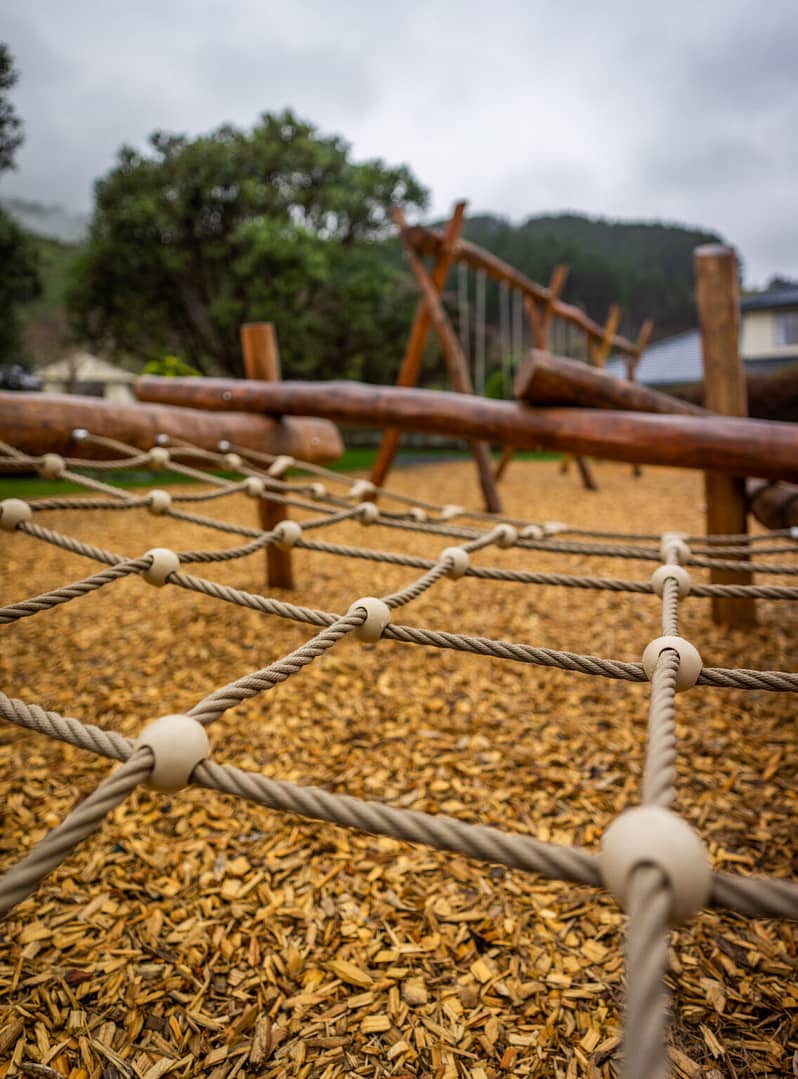 Kapiti Coast District Council
Challenge
To rebuild and revitalise the Shotover Grove Reserve playground, catering to an older community to engage with their family while promoting a sense of gathering.
The goal was to downsize the playground area and prioritise a larger community gathering space, offering a unique play experience.
Solution
Creo partnered with the council to deliver an innovative design, presenting a fresh perspective on playgrounds. The design considerations included:
A custom-built tower as a centrepiece, complemented by a slide.
A scooter track, ensuring easy access for all.
Distinctive play elements like log jams and Robinia swings, all custom-built by Creo's team.
The space was envisioned as a hub for living music, capturing the essence of community gathering. Emphasising inclusivity, the playground was designed to be welcoming for both grandparents and their grandchildren.
It also featured two open spaces dedicated to unprescribed play, ensuring ample room for imaginative activities.
Outcome
Creo delivered a stunning natural play playground that went beyond traditional design norms. The transformed Shotover Grove Reserve now stands as a beacon for community interaction, merging play and gathering in a harmonious blend.
It's not just a playground but a cherished space where multiple generations can bond and create memories together.
If you'd like more information or to discuss a new project, get in touch today