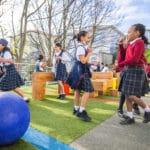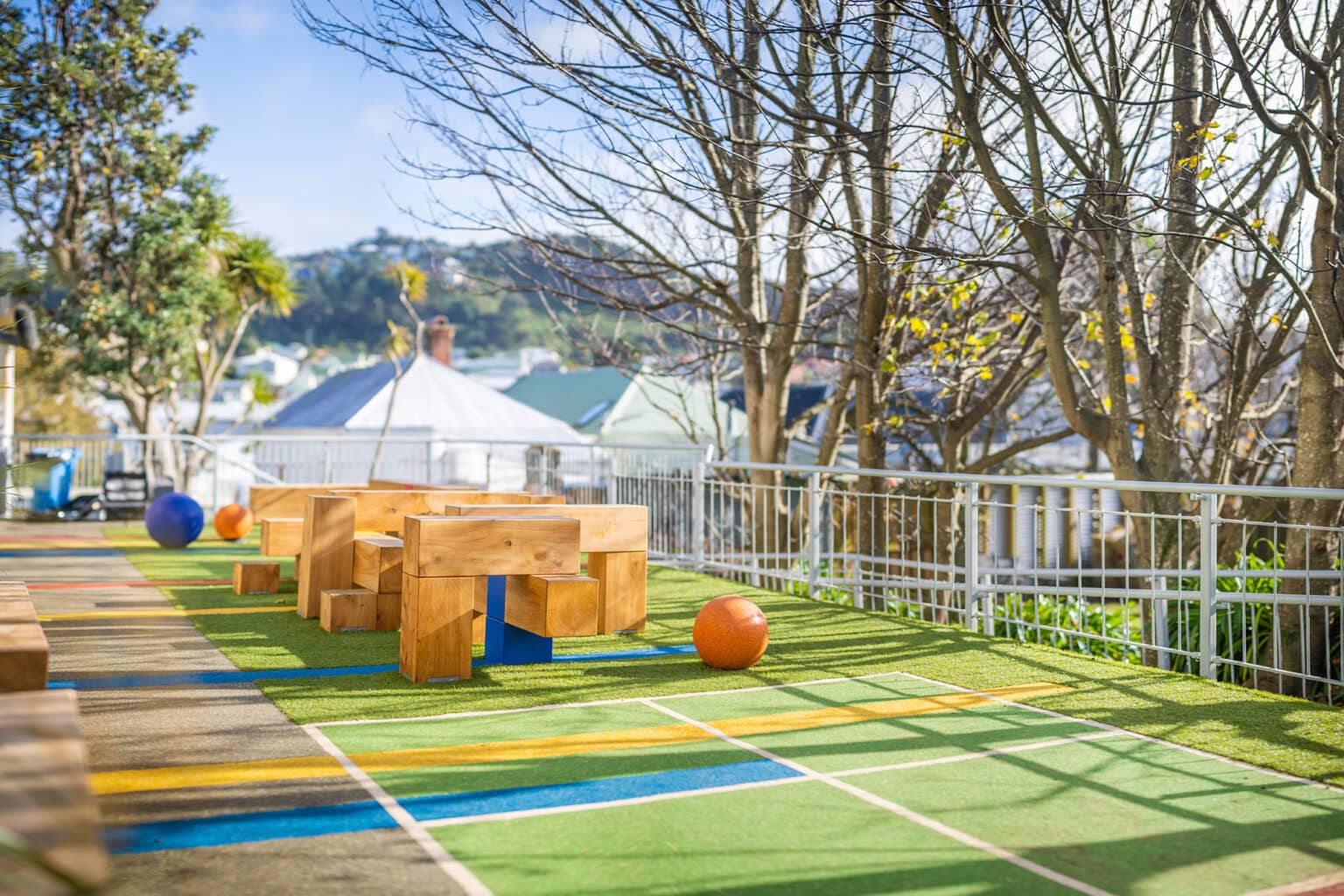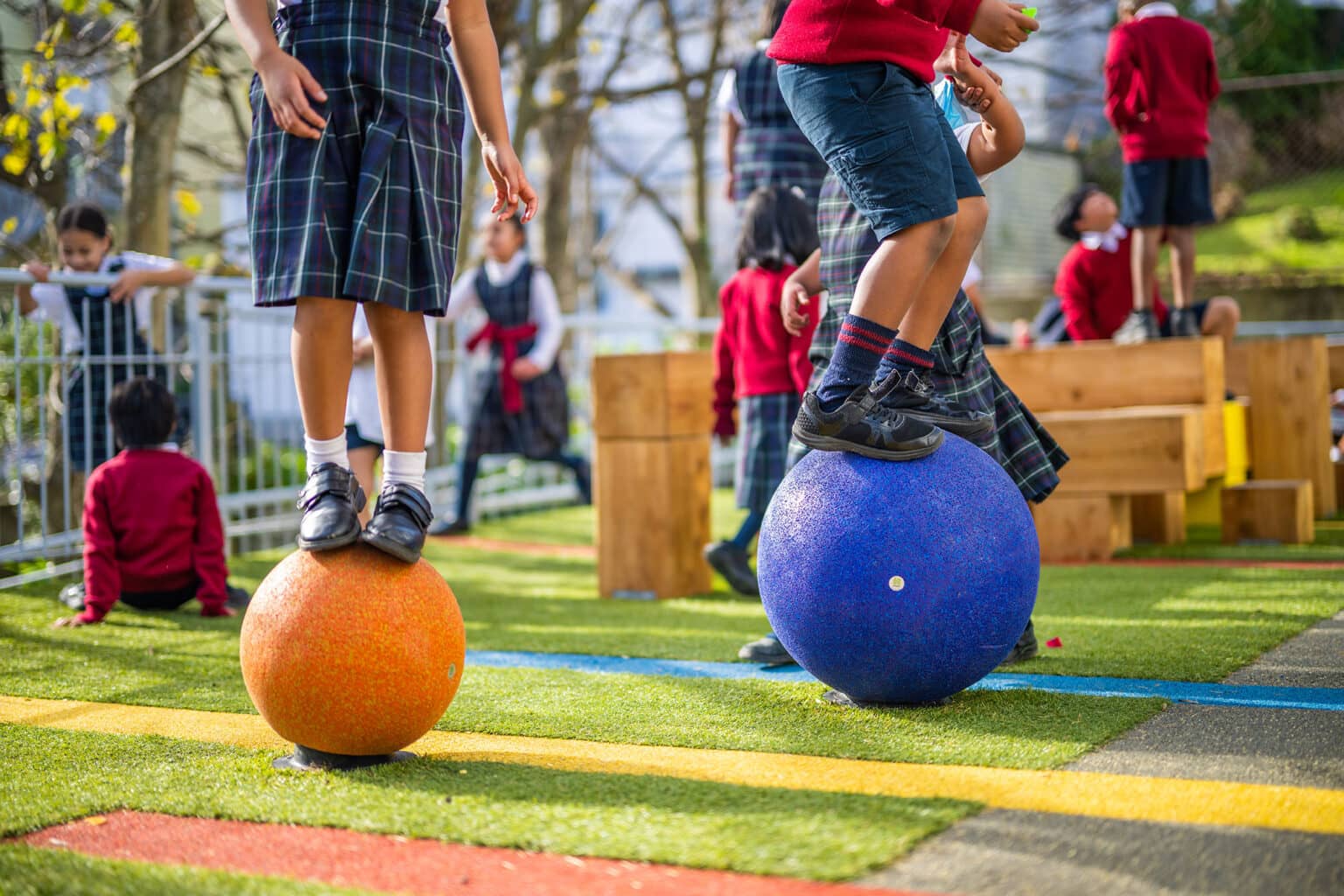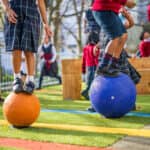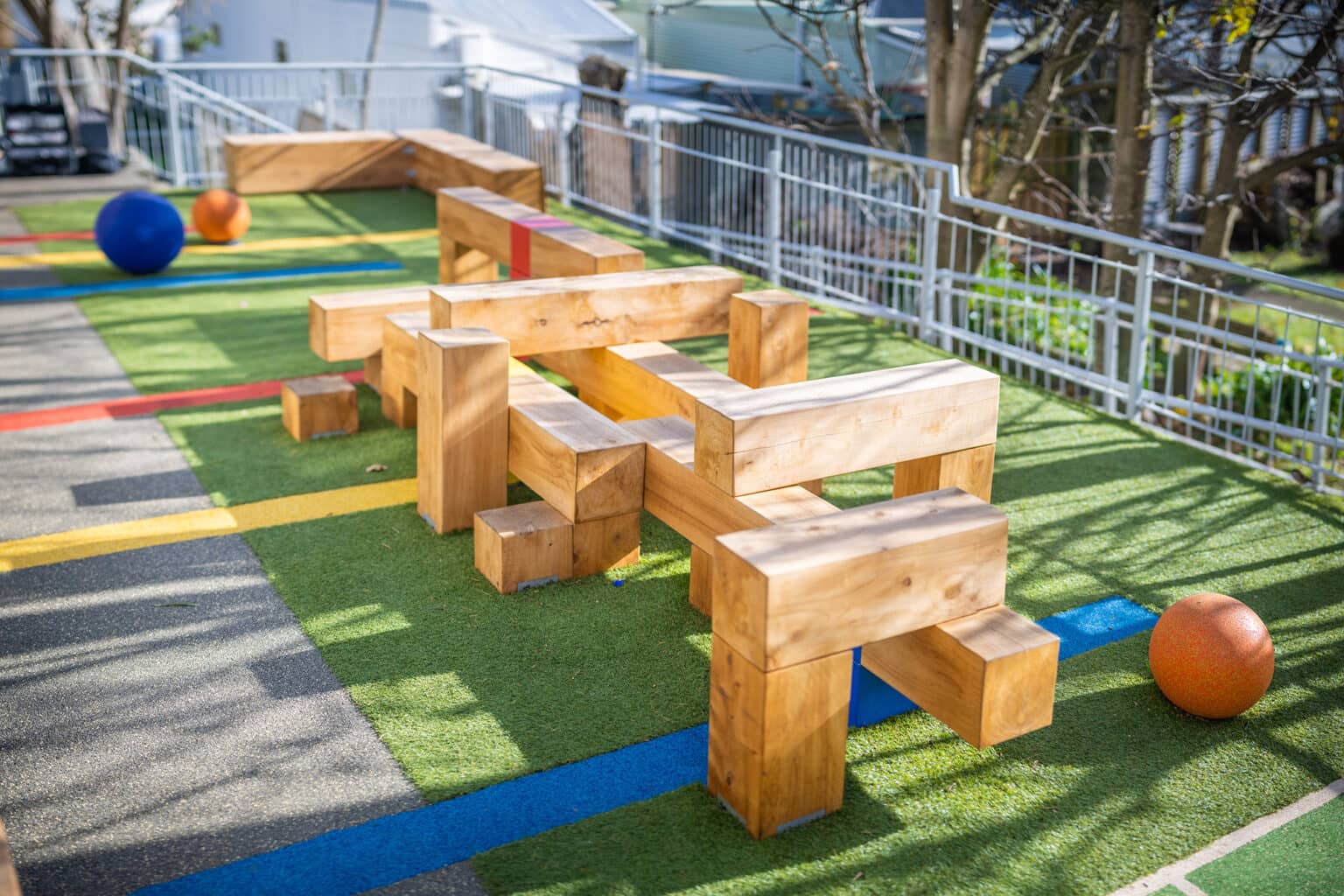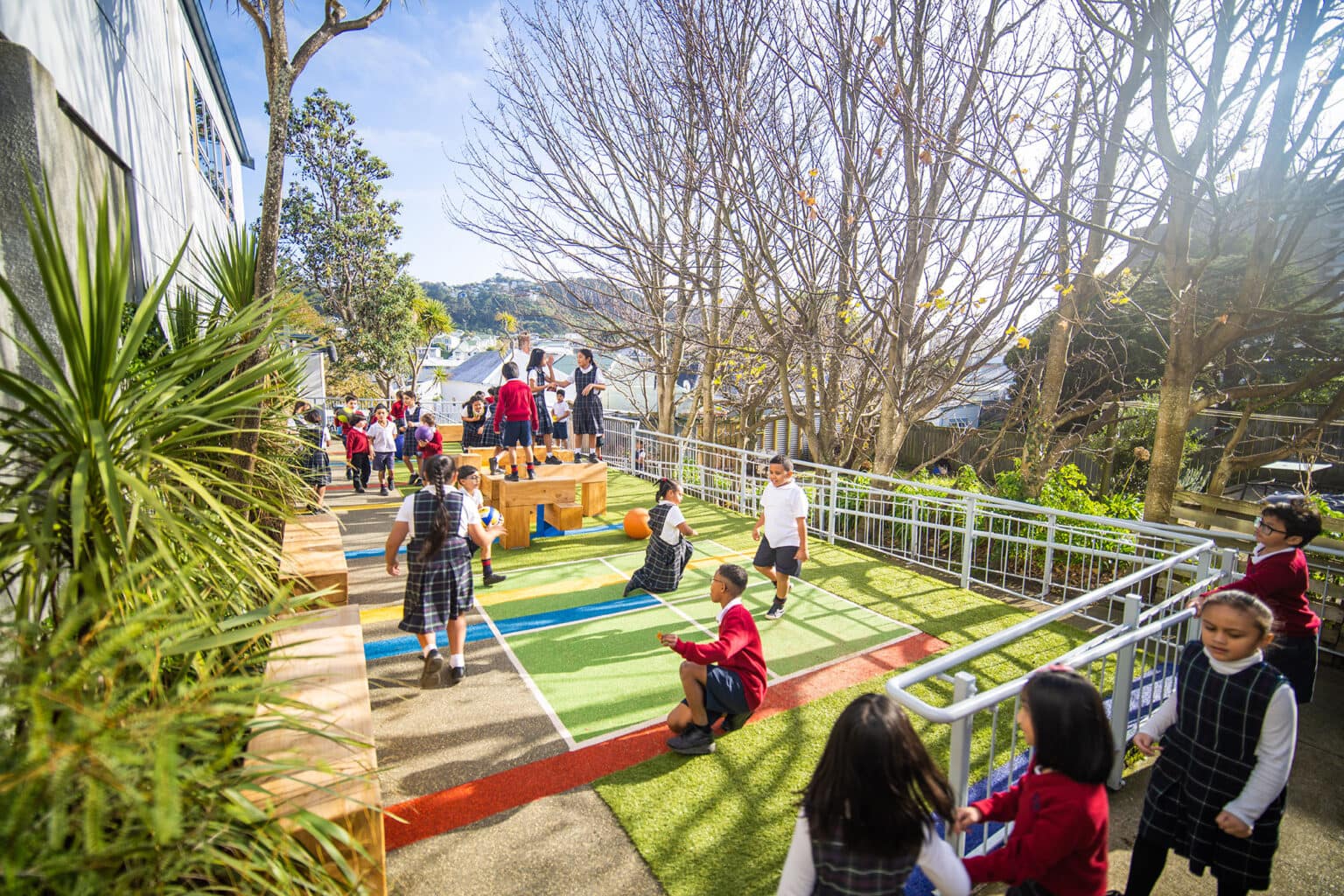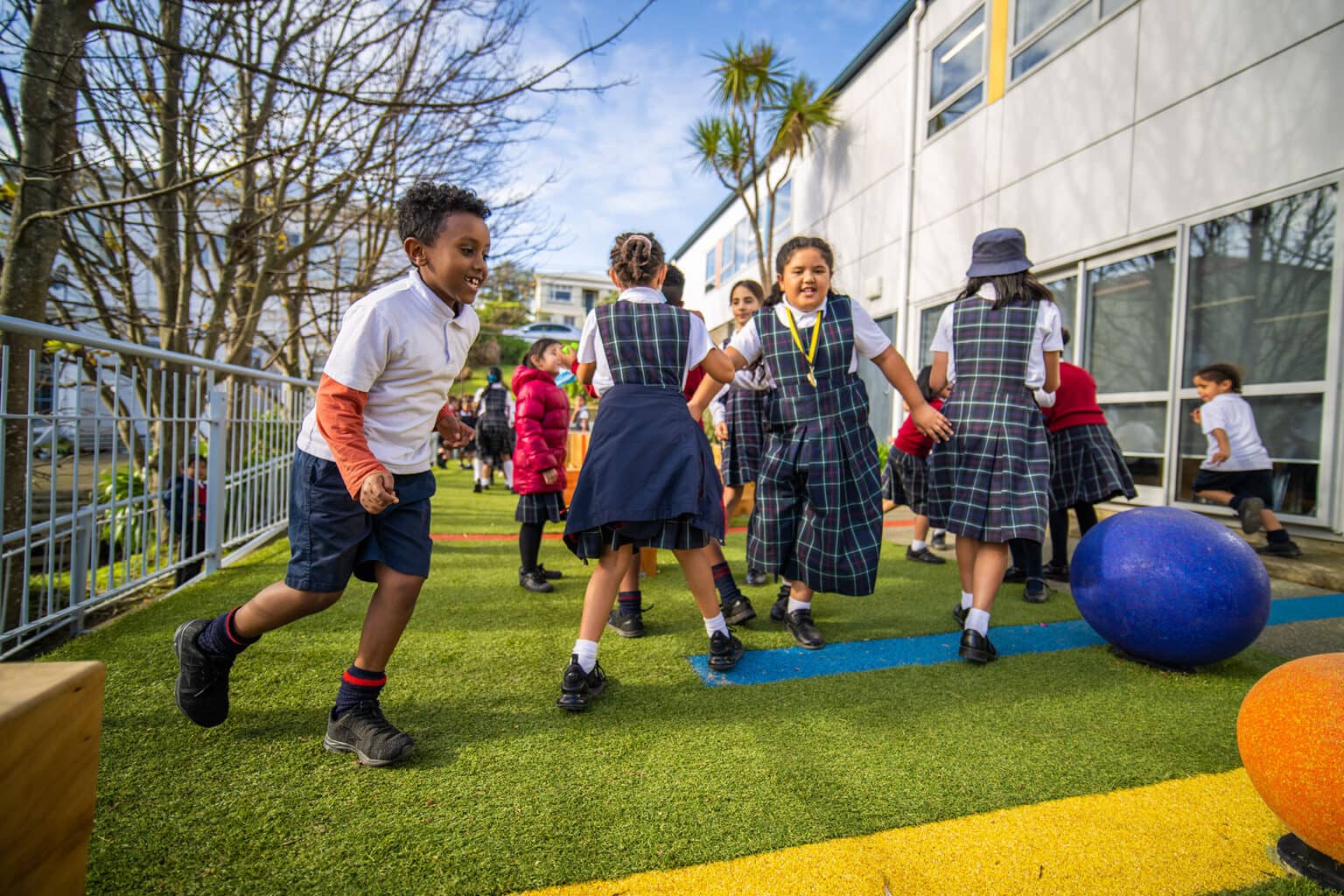 Located on the outskirts of Wellington's CBD is St Anne's School. A small primary school made up of 130+ students from Years 1-8.
Due to its very urban setting, St Anne's student body is made up of those living in the heart of Wellington. Principal Doreen O'Sullivan explained that a lot of the students don't have easy access to space to play and run around, which is what prompted the school to invest in creating a play space within the school where children could be active and interact with each other through play.
"Not a lot of grass or playgrounds for many of our children who live in apartments or flats, so we wanted to make the absolute most of the space that we did have."
The school didn't just want any regular playground for their new play area. They began searching for alternative options to the standard slide and swing set that you could find at other playgrounds, looking for a way to create something different and unique for their students.
"Every park you went to you could see a swing set or slides; we wanted something different. Something that would help them just grow that imagination. Encourage them to play together, rather than just wait for turns on a swing or a slide"
Creo's special approach to play spaces that celebrate community and encourage imaginative play, drew the attention of Doreen and the team at St Anne's School. The two collaborated to transform the upper-level, concrete area, into a colourful and unique play space that encourages activity and outdoor learning. 
The colours used throughout the design of the space echo the themes running down the walls of the school, while the ground markings unlock a world of play opportunities for games and learning. There are various play elements in the new space, including balance balls, wooden beam structures, ground markings and plenty of free space for running around.
Throughout the installation process, Creo worked with the school to ensure there were only minor disturbances to the classes taking place. As well as keeping the school informed of any changes or delays due to Covid.
"It was a very smooth process with Creo. If there were hold-ups, which inevitably with Covid there was going to be, we were completely informed the whole time. The noise level was worked around playtimes and lunchtimes. They were extremely cooperative in terms of anything that was happening here at school."
The new play space has become a hub for the school and its students. "They can come out and do some schoolwork in it and the classes on this level will use it for part of their general programs."
The colourful space has encouraged students to get outdoors and create their own games, challenging their imagination and keeping them engaged and present with each other. Play has become a time for the students at St Anne's to express themselves and spend intentional time with their friends and school community.
"One of the great advantages is to come out and just listen to the children talking and playing.  They get so involved in what they are doing, that they'll just use their own language. It really shows me how important this has been because that sort of overrides everything and just makes them who THEY are. They have to be unique to themselves not just in their learning, but in their play too."
If you'd like more information or to discuss a new project, get in touch today