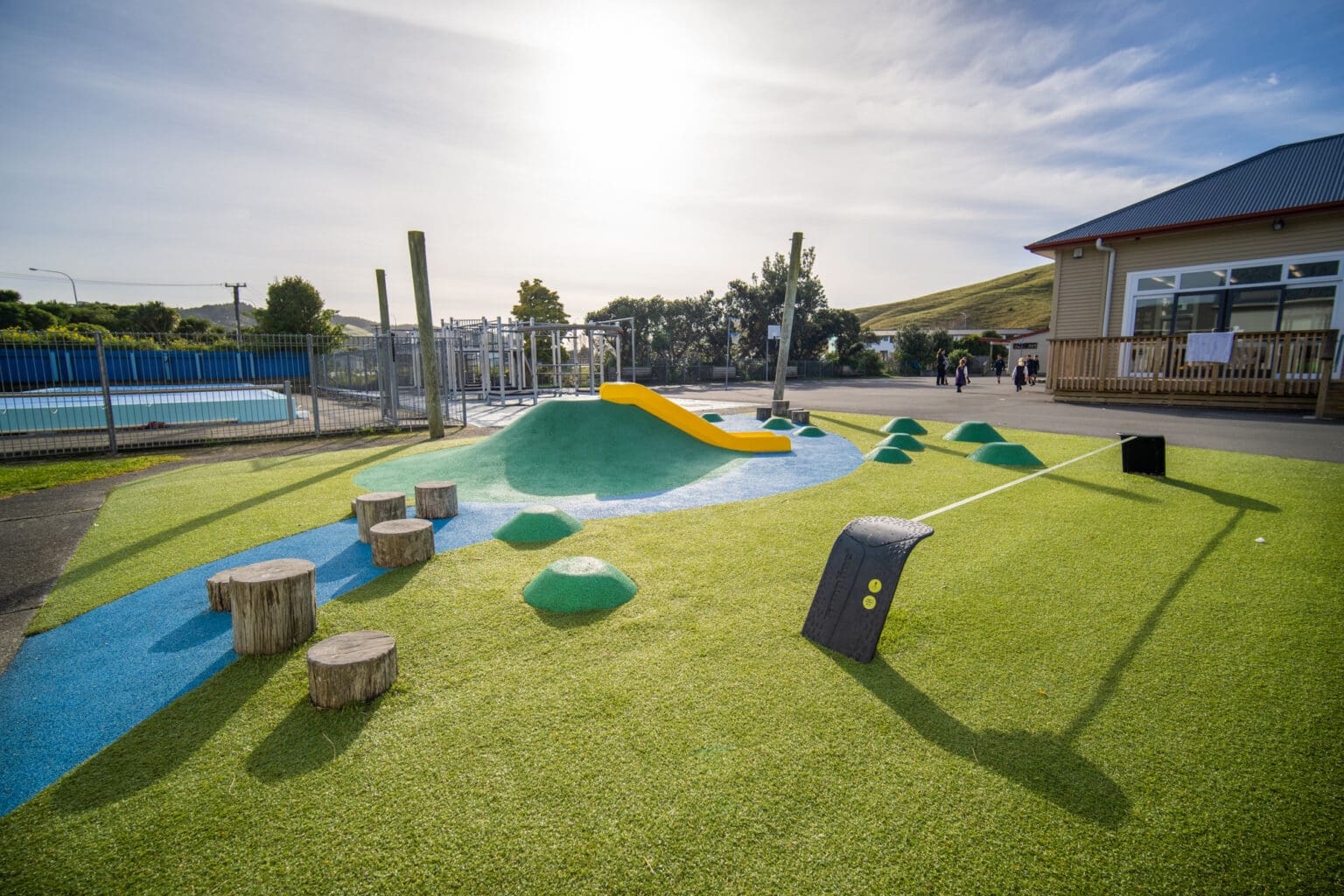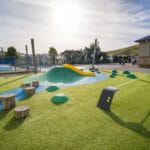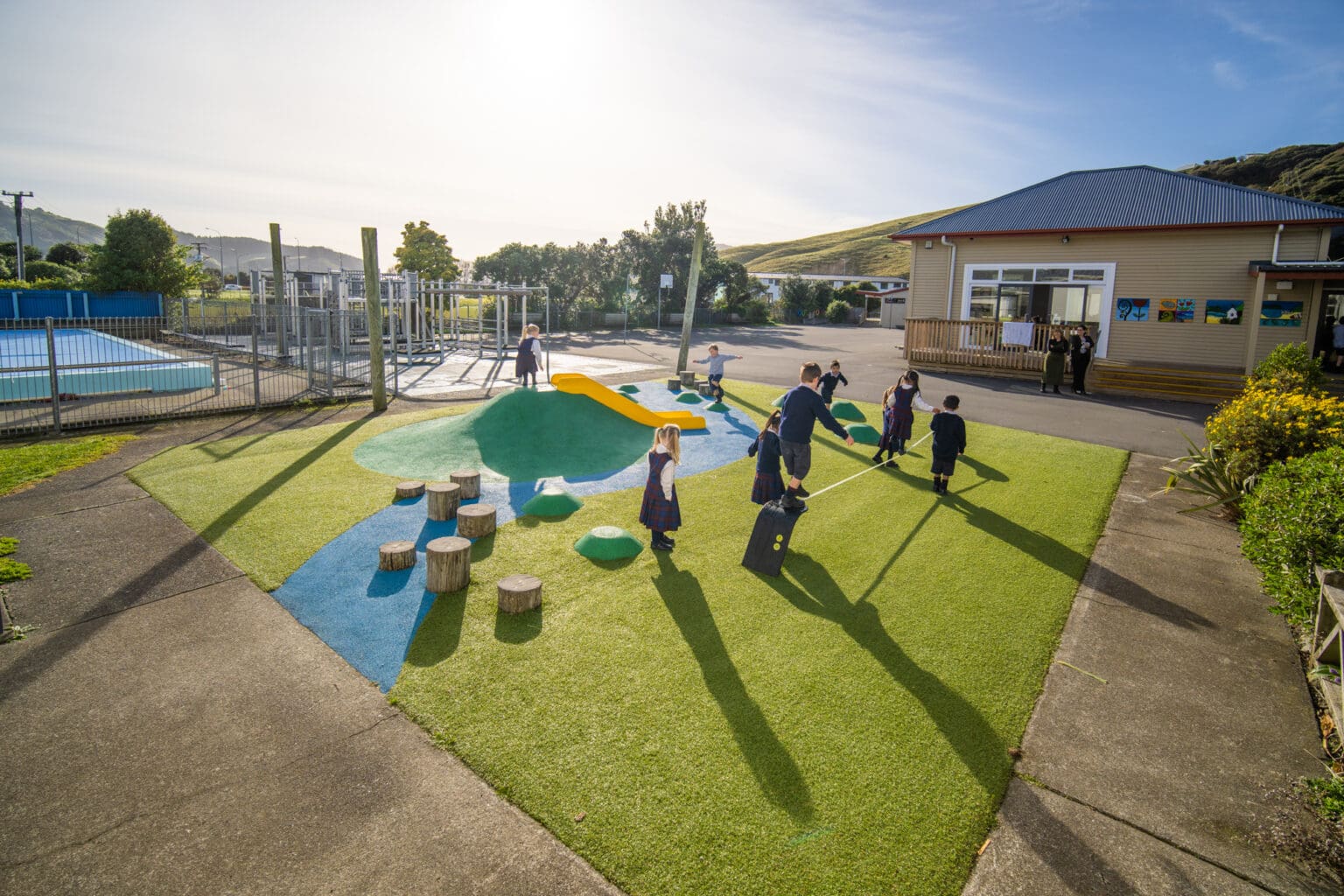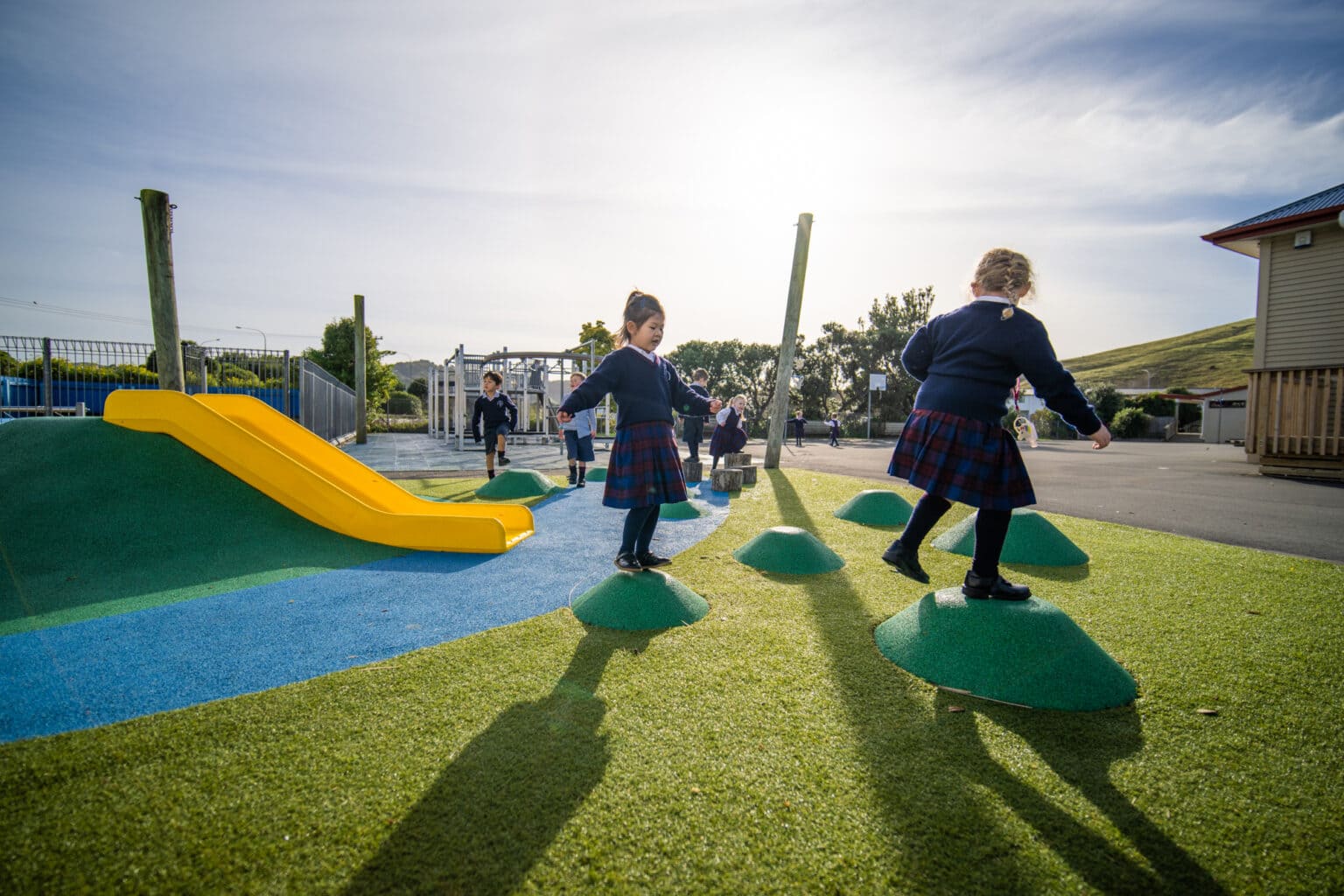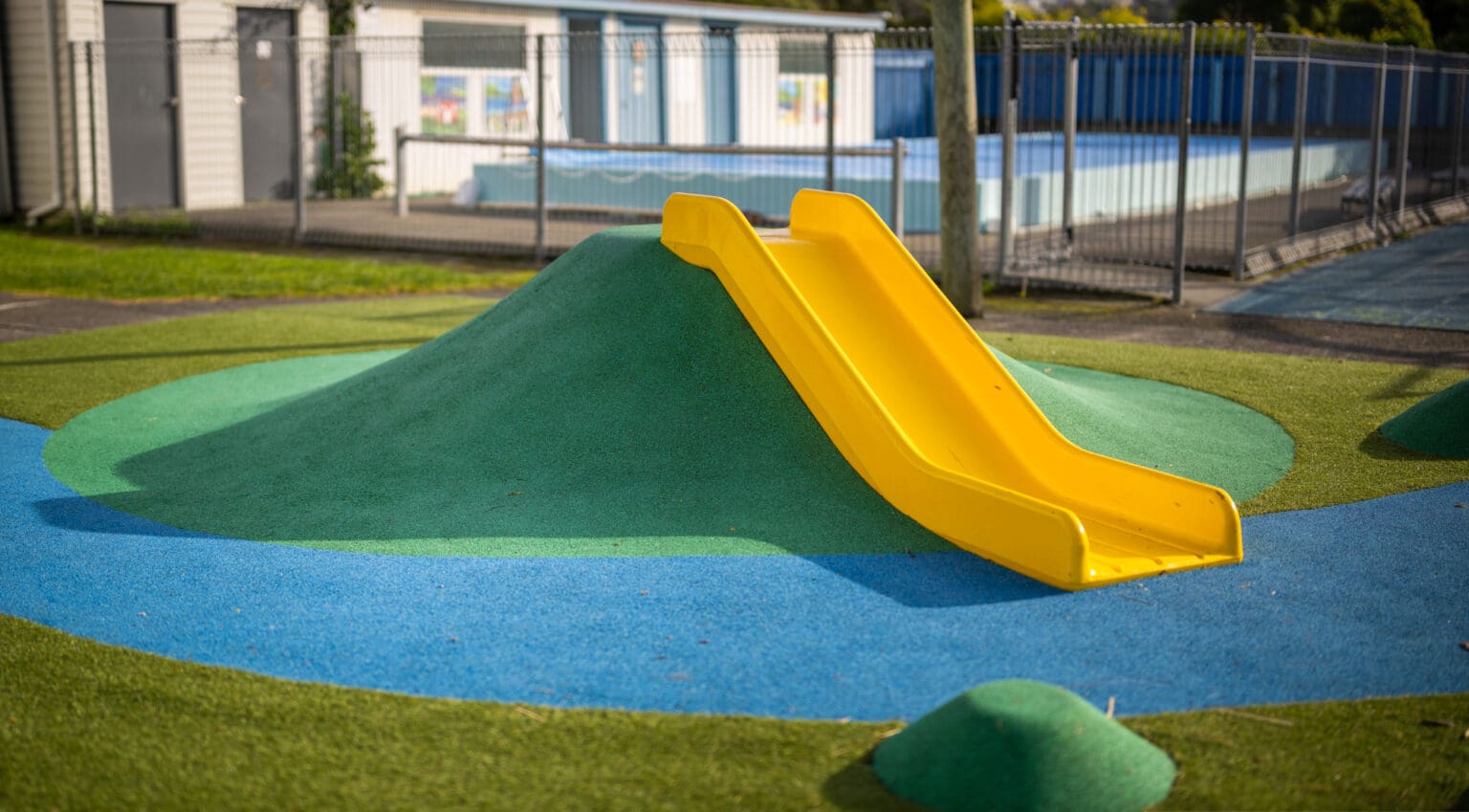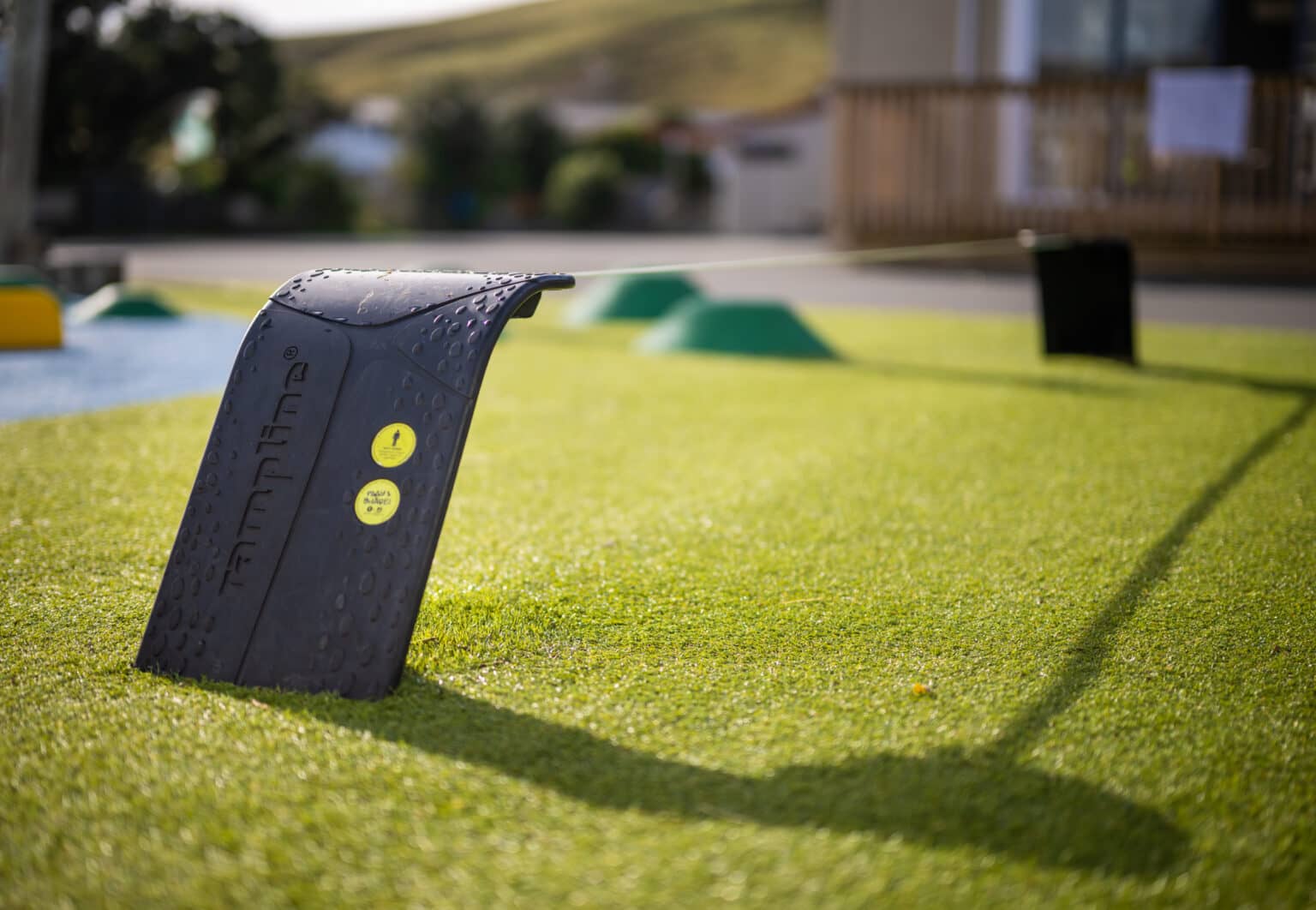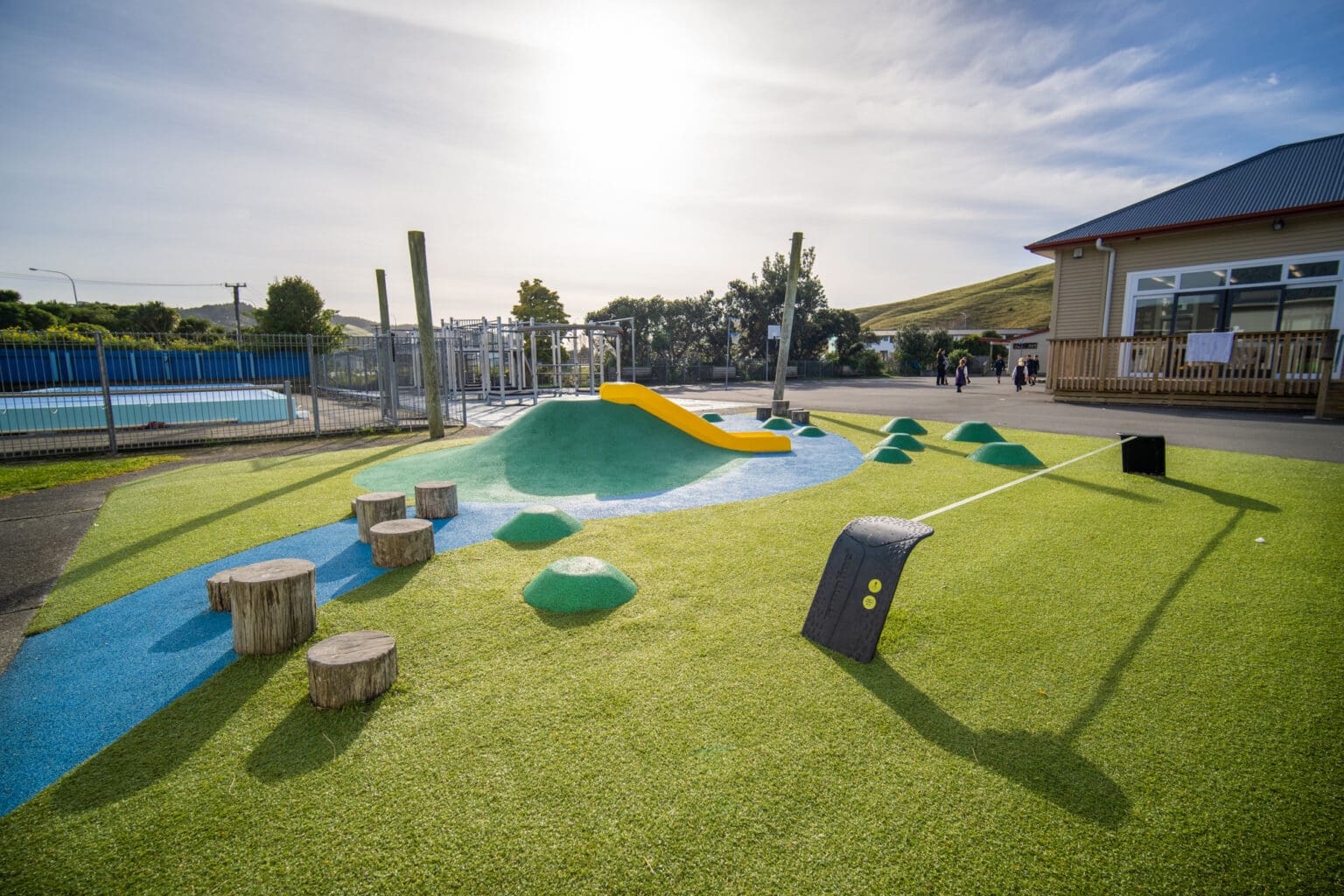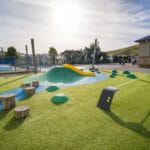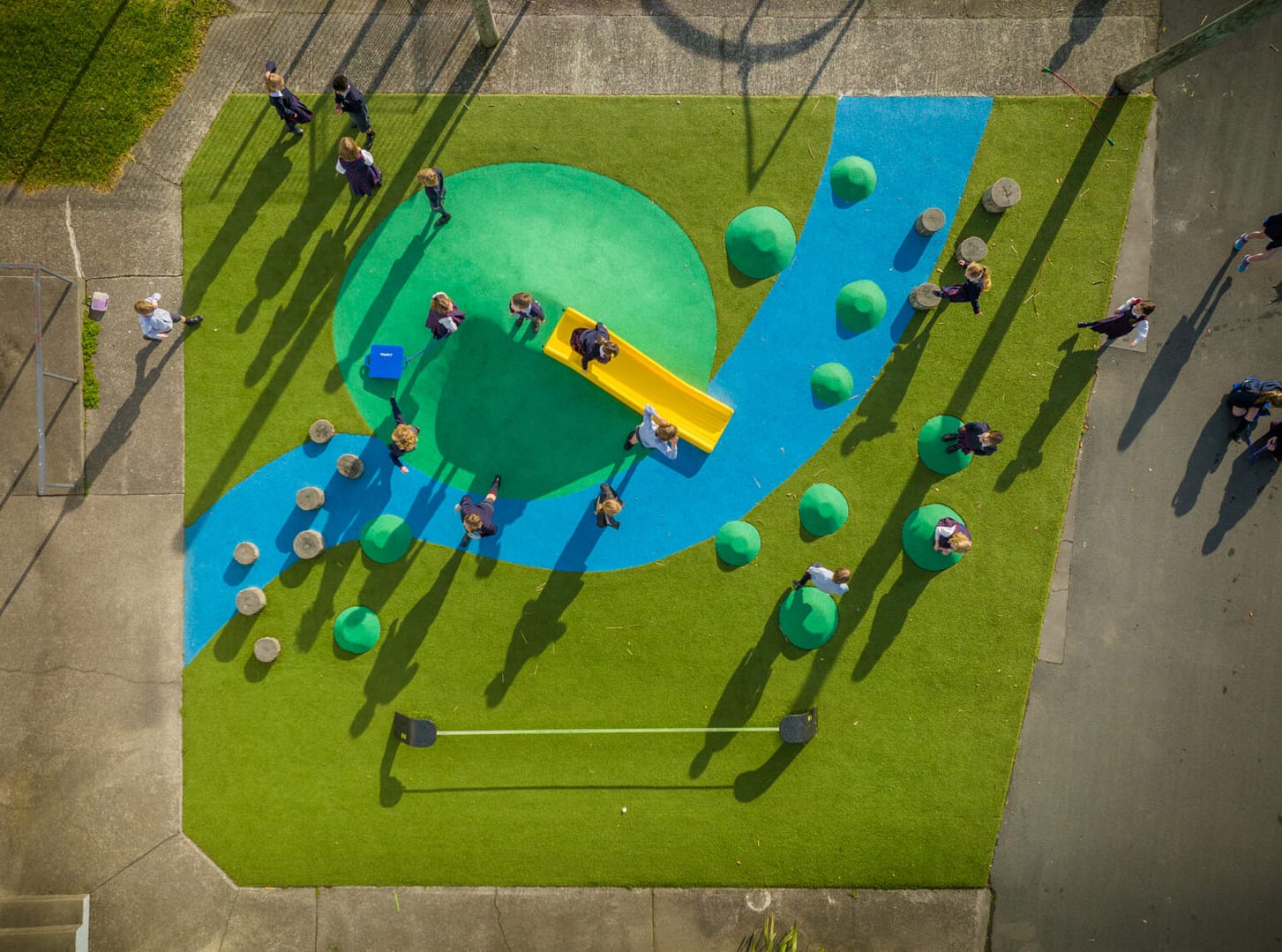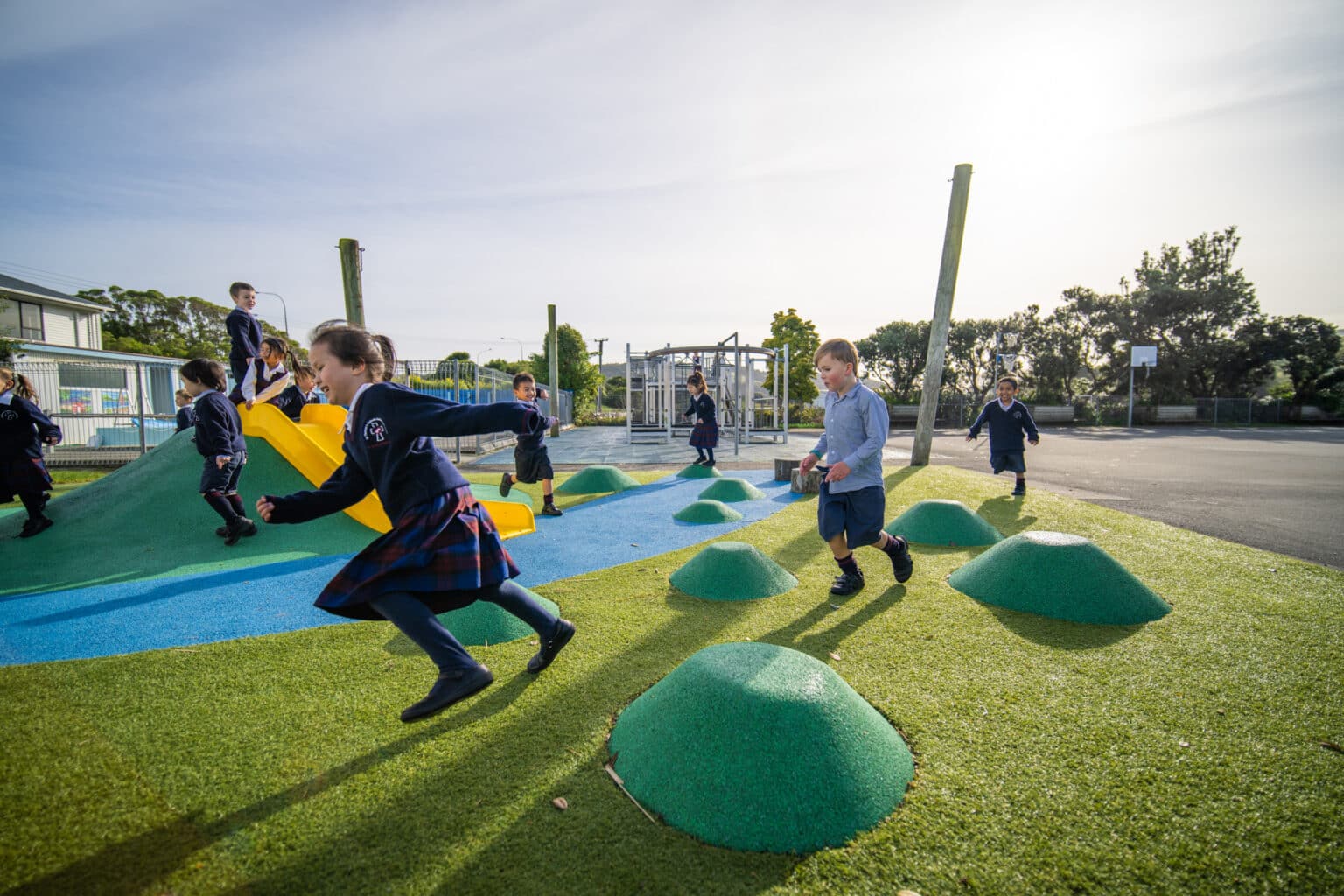 "Creo got what we wanted. Creo was able to give us that element of uniqueness that fit with our school."
St Theresa's is a catholic primary school uniquely positioned by the sea, in Plimmerton, Porirua. The student body is made up of children from Years 0 through 6 encouraging a "pedagogy of creativity and innovation".  
Principal, Donna McDonald, began looking for a playground design or build company to work on a new play space after facing various compliance issues with the pre-existing playground that was no longer fit for purpose. The tired playground was going to cost the school significantly to get up to standard, so Donna and her team began looking at alternative playground options.  
Donna came across Creo through a google search, where she then contacted the team and discuss the school's vision and goals for their play space.
"[We] looked at the pedagogy and the kaupapa of the school. We had done a lot of brainstorming right through from our new entrants to our year 6's of what they would like in a playground and what they would like the environment to look like."  
Creo's ability to create play spaces and environments that are fun, innovative, and creative, was one of the reasons that Donna and her team were excited to take on this new development.  
The collaboration between St Theresa's and Creo resulted in a three-stage design and build concept that celebrated the culture and uniqueness of the school and its students.  
After the initial site visit, the Creo design team produced a full concept, complete with a voice-over, video, and walkthrough of the design. The school was then able to work their way through the ideas and begin picturing what their play space was going to look like.  
This first stage of the three-stage development centres around an open play space for their junior students. The open, play area is full of unprescribed activity opportunities where children can get creative, adventurous, and imaginative with their play. This has allowed the children at St Theresa's to really make the space their own, creating their own stories and games in the playground.  
By moving away from traditional playground structures, St Theresa's was able to create a more level and open play space that is easily accessible and flows with the surrounding area. This has also given them the ability to entertain more students in the space at one time, without it feeling overcrowded and chaotic.  
The play equipment pieces incorporated into the space, such as the Rampline balancing system, the steppers, and the slide, have really encouraged the students to play together, challenging each other and working together in the playground. "The Rampline, particularly, is a hit. They support each other on it, they bounce on it, they roll over on it, they do whatever they want on it really." 
"Everything about the playground works for our children." 
If you'd like more information or to discuss a new project, get in touch today