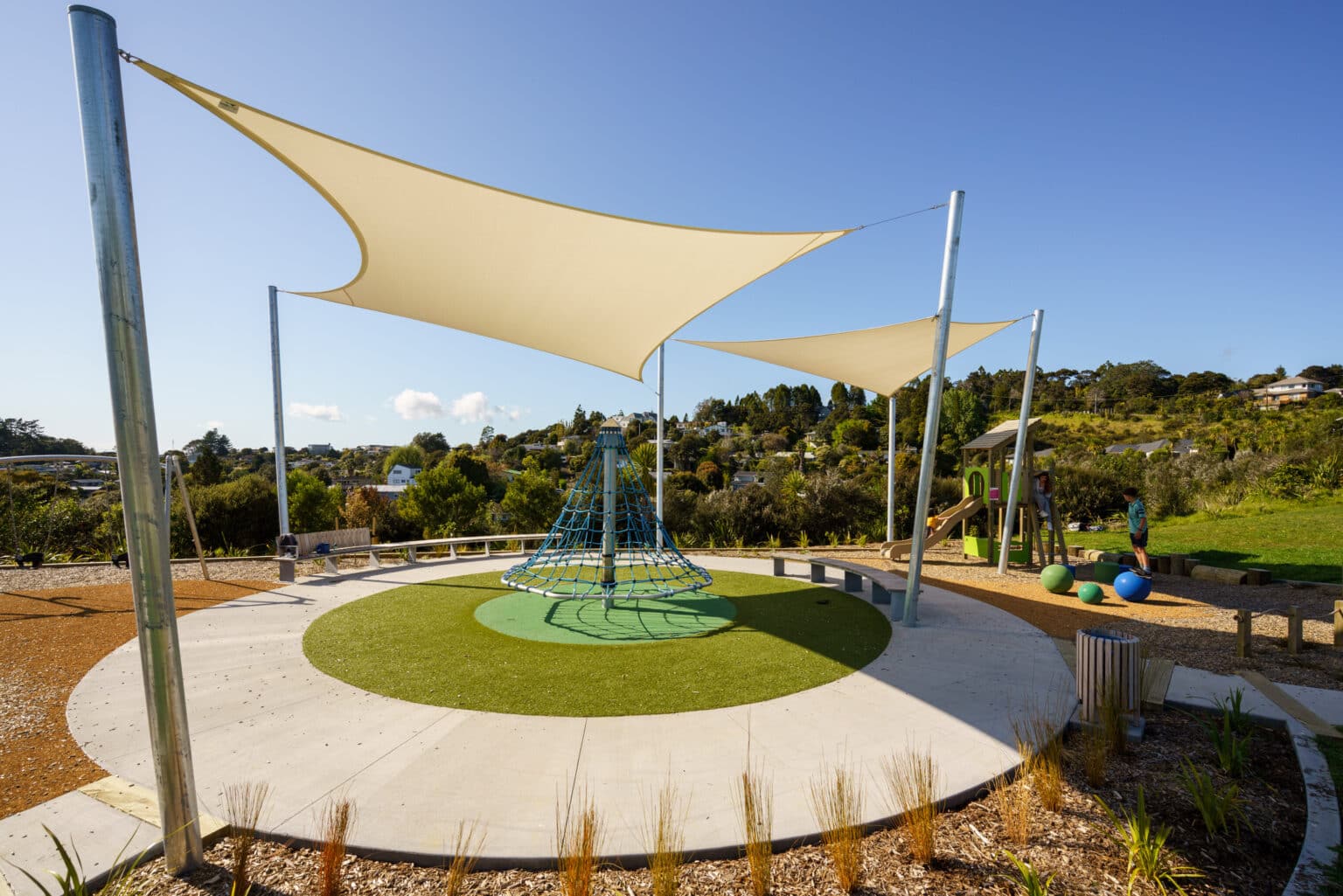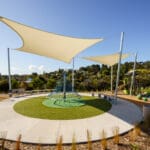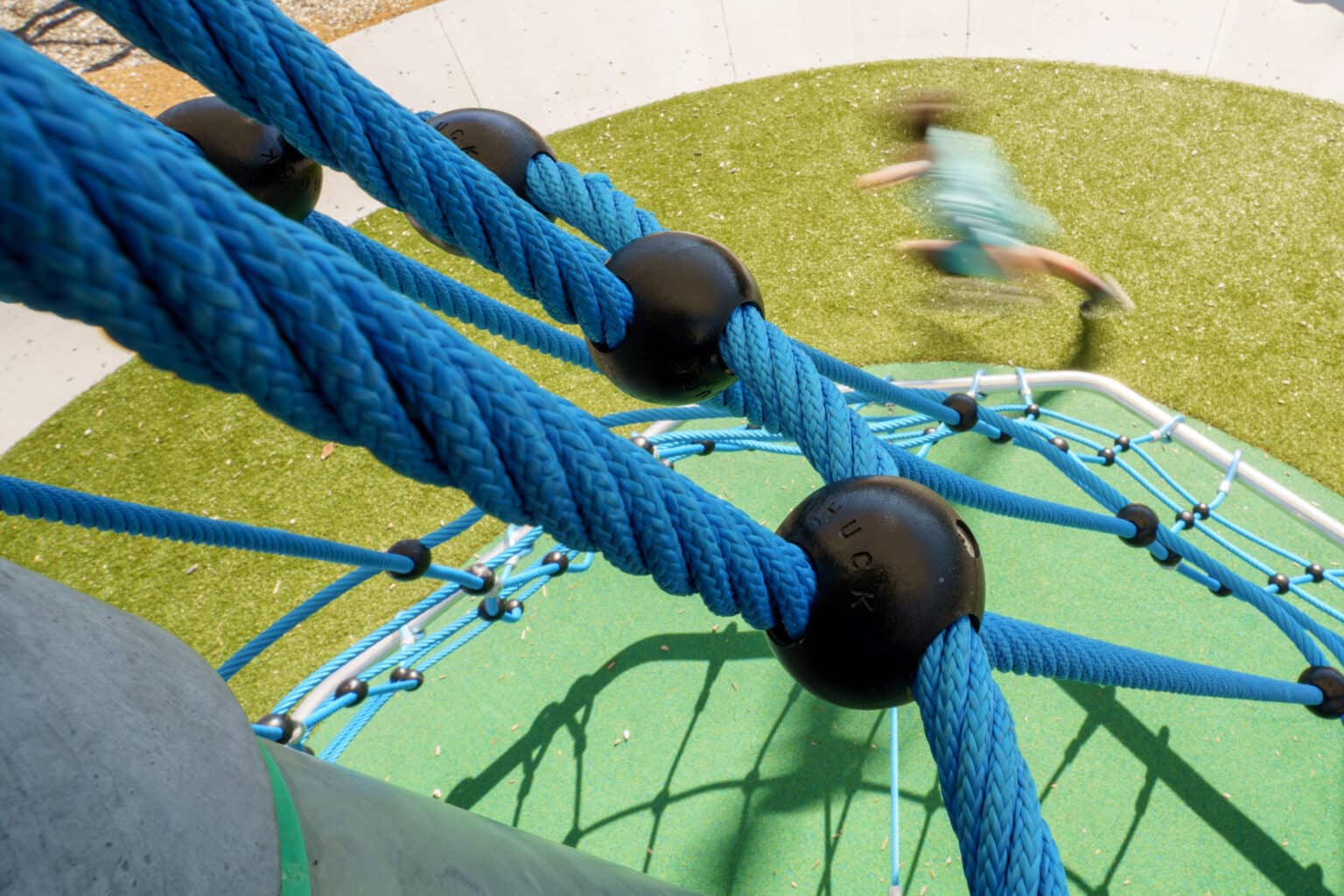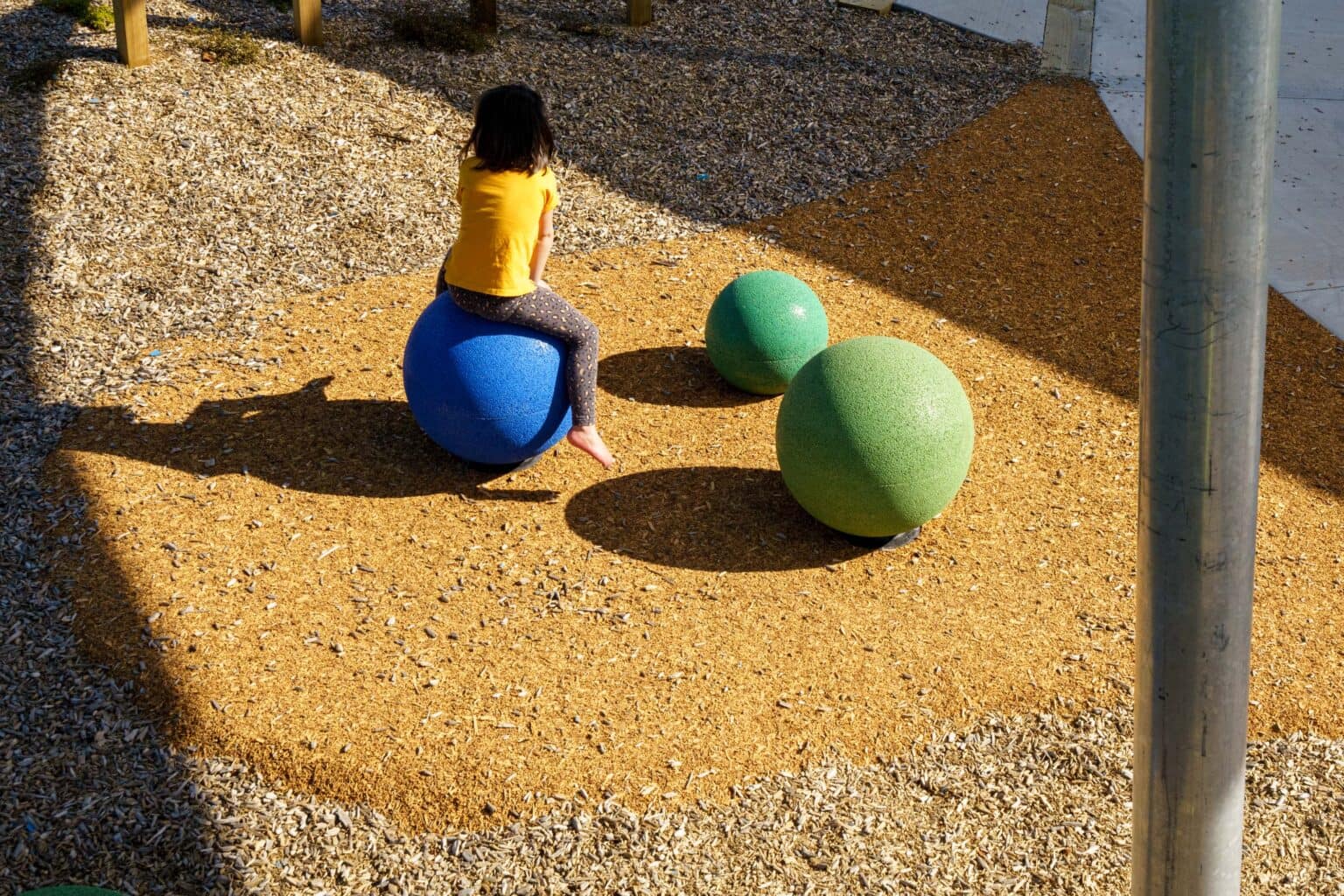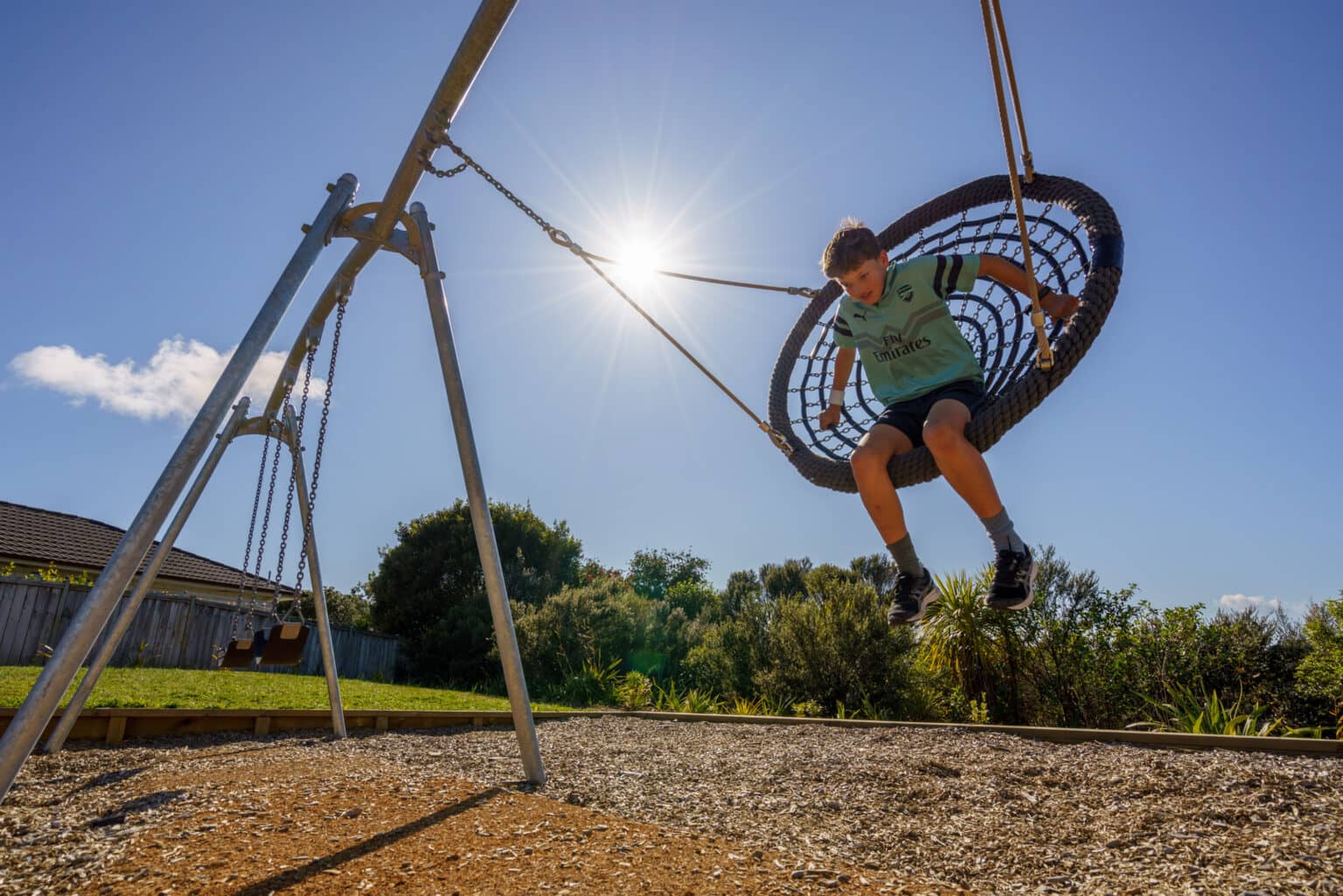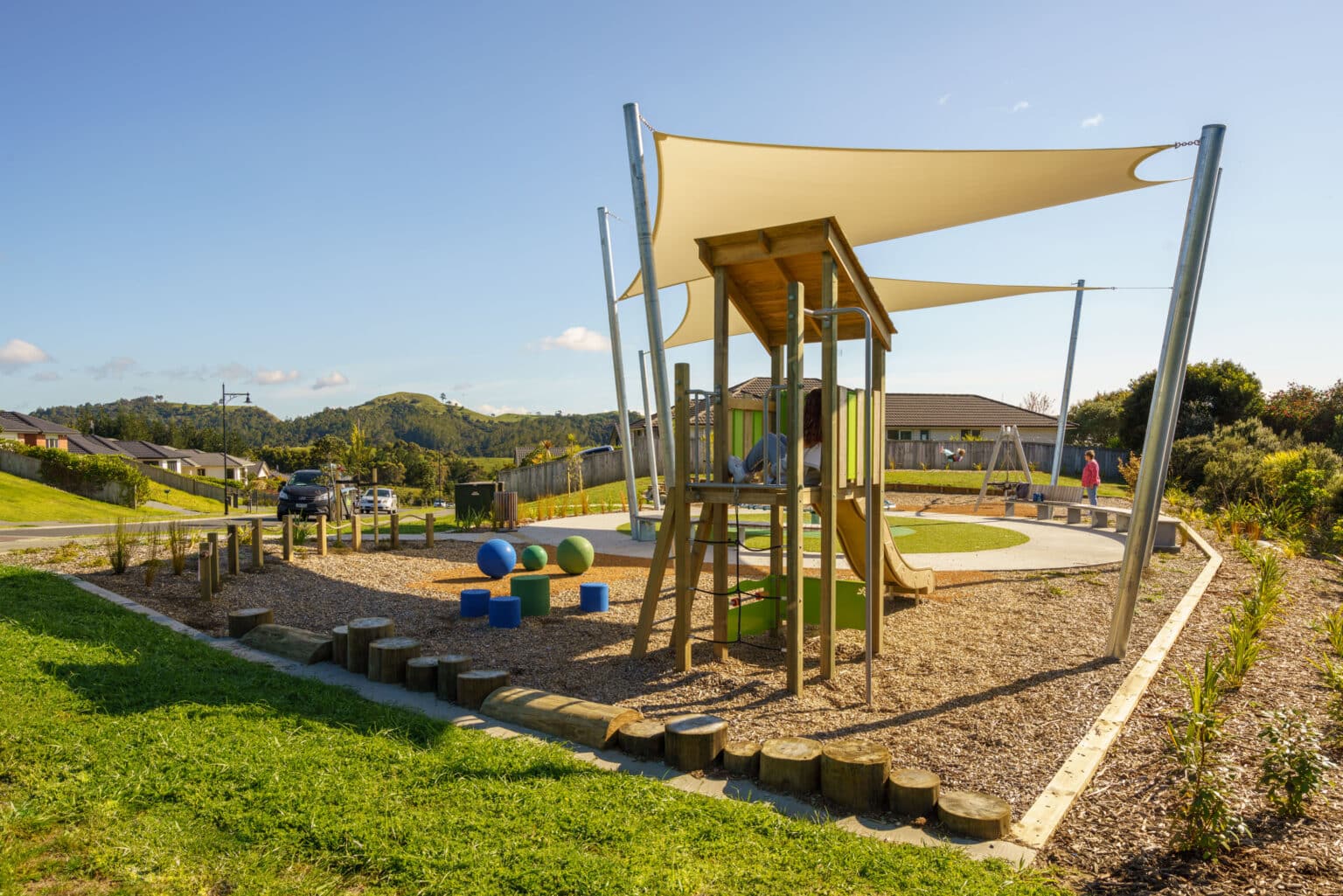 Tahi Beachwood playground incorporates colour and natural elements to create a dynamic play space that merges with its environment. 
Tahi Beachwood playground is a new playspace development in the suburb of Hatfield's Beach in Auckland.
The intention behind this playground was to create a community play area that was safe, fun, and reflected the immediate environment.
The pre-existing playground was exposed to the elements, with no shade areas, and prone to wet conditions during winter, making it unappealing and messy. 
The council wanted design and play elements that encouraged creative play and incorporated many natural elements.
Creo worked with the Auckland City Council to design a playground that would be easy to maintain, within their budget, and was able to be delivered in mid-2020. 
The playground design included a range of play equipment items, shade, pathways, planting, and surfacing.
Working within budget, Creo introduced a mix of surfaces that kept costs down while maintaining safety standards.
Loose-fill surfacing was paired with a more durable rubber surface to ensure the playspace is accessible and easy care.
To keep with the natural aesthetic of the environment, Creo incorporated lots of greens, blues and neutral toned colours.
Wooden elements were brought in with steppers and chip surfacing creating a natural base for the bright balance balls and rubber surfacing to stand out.
A seating area was incorporated along the rim of the playground, creating a space for people to rest and gather, making this playground a neighborhood attraction.
If you'd like more information or to discuss a new project, get in touch today