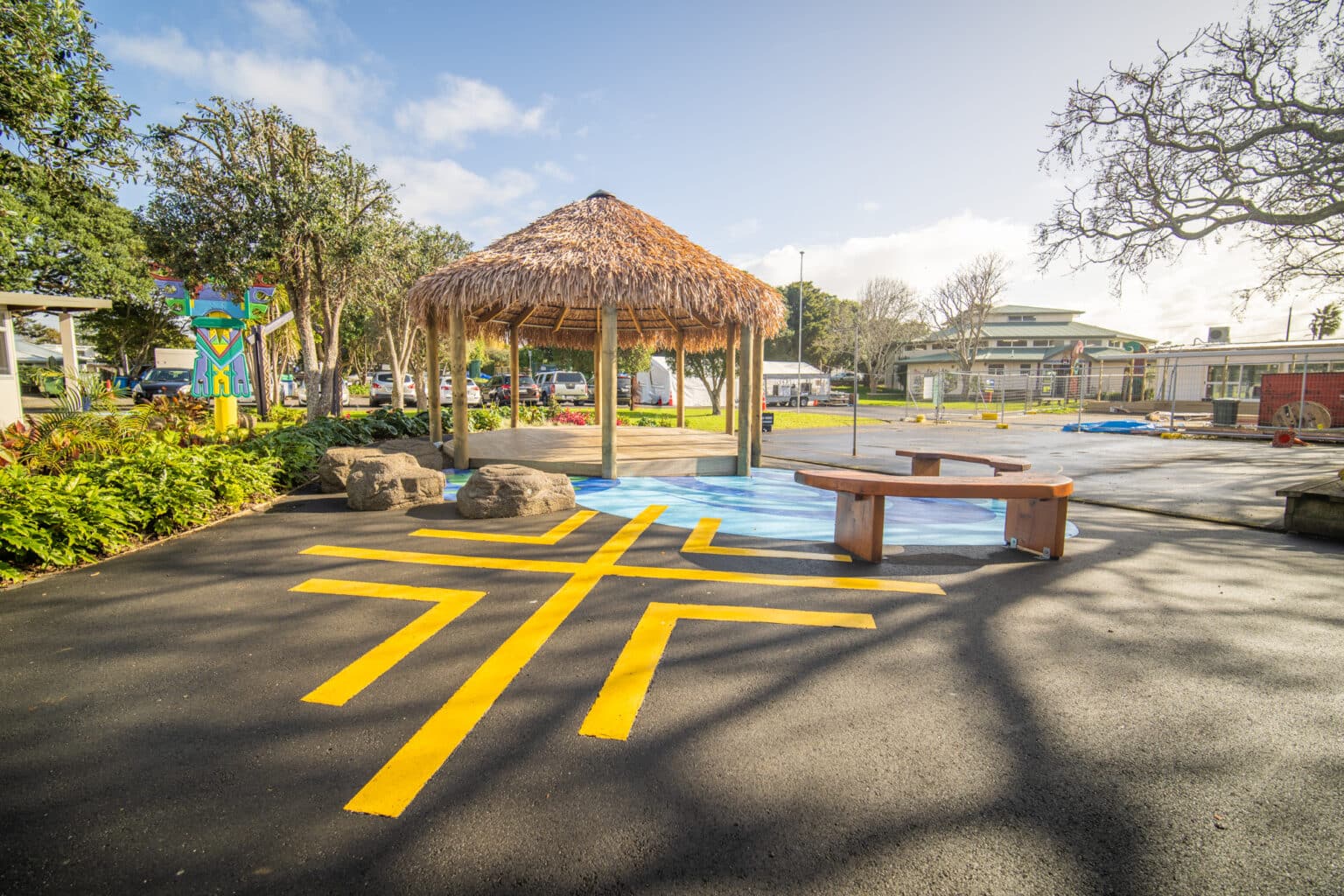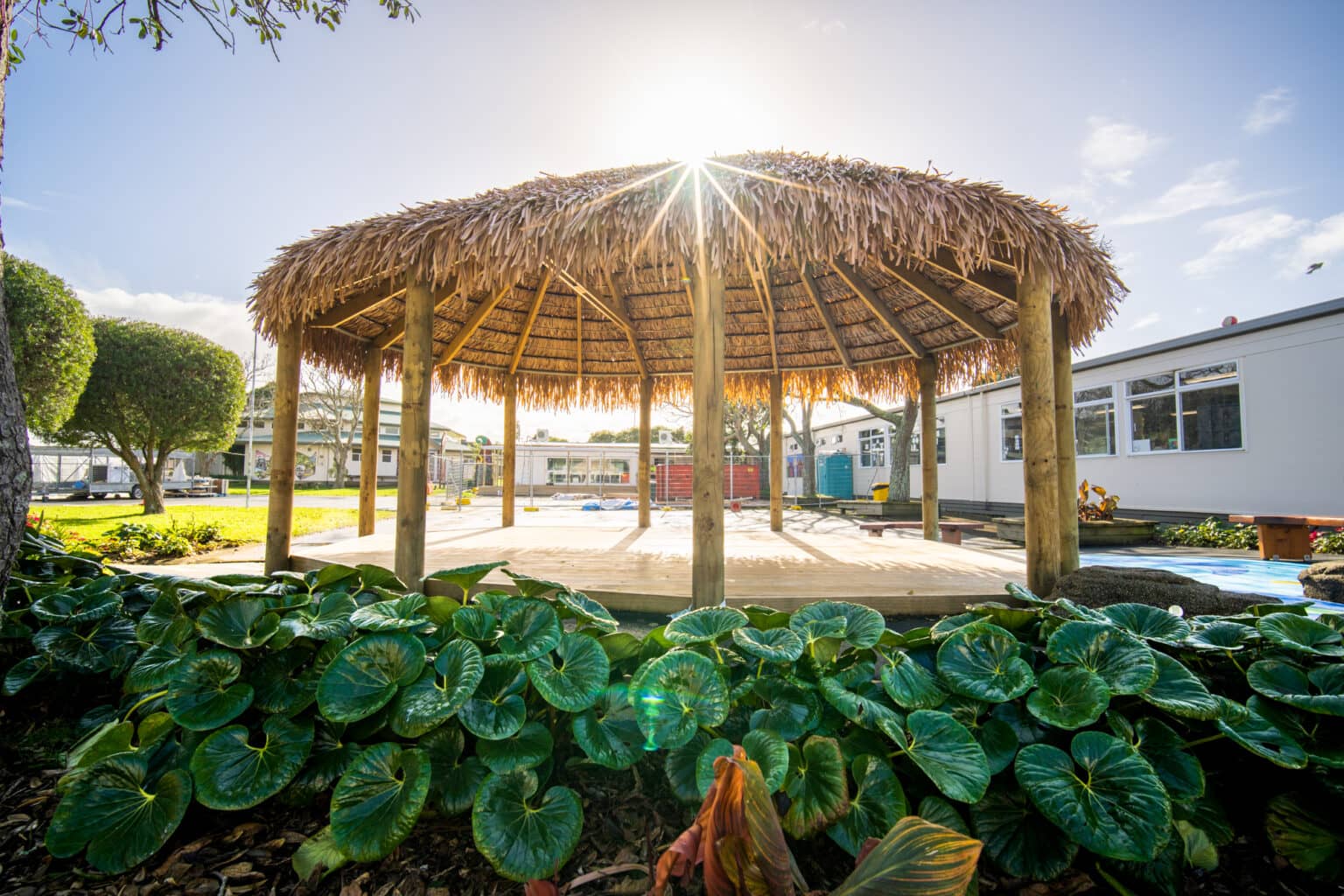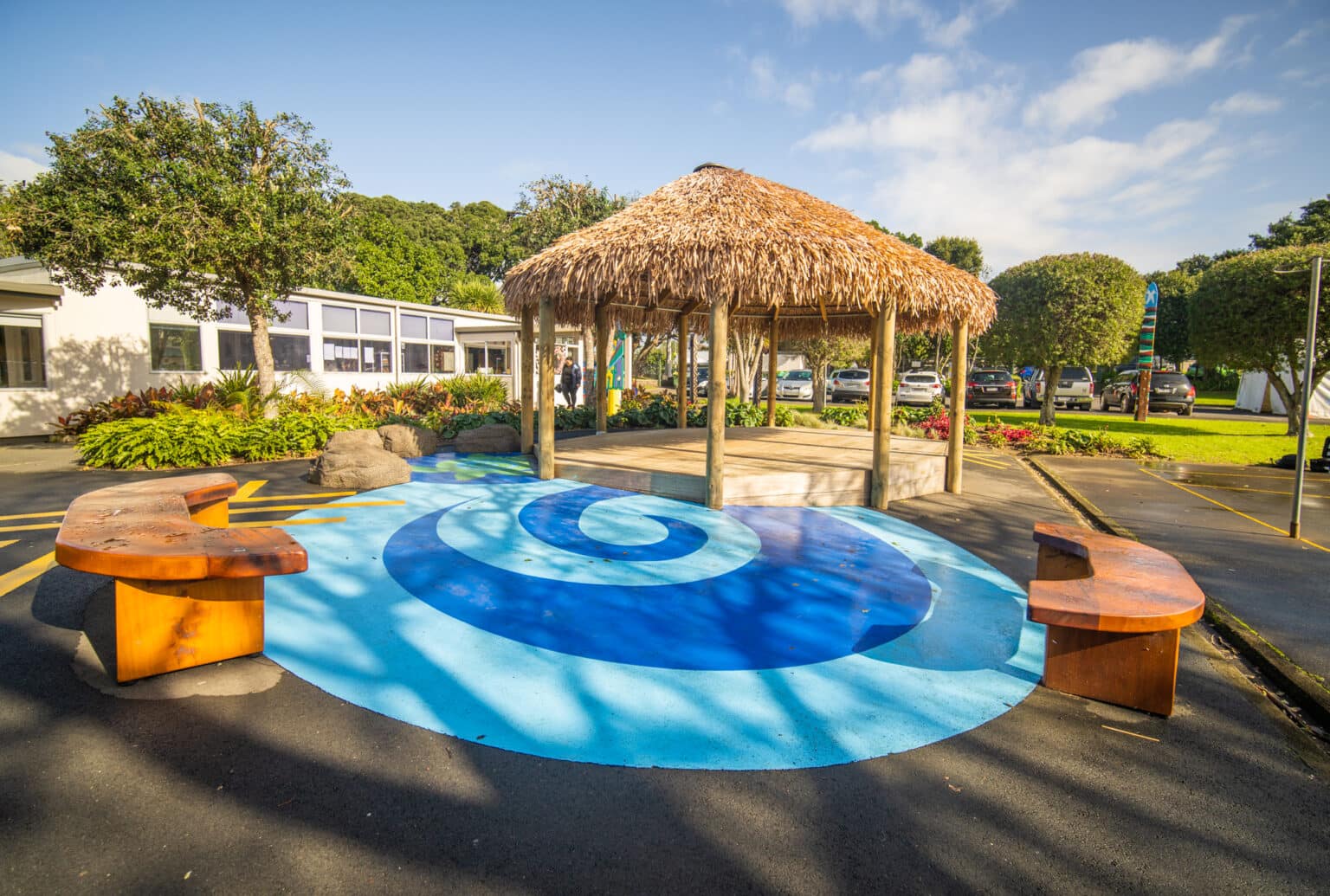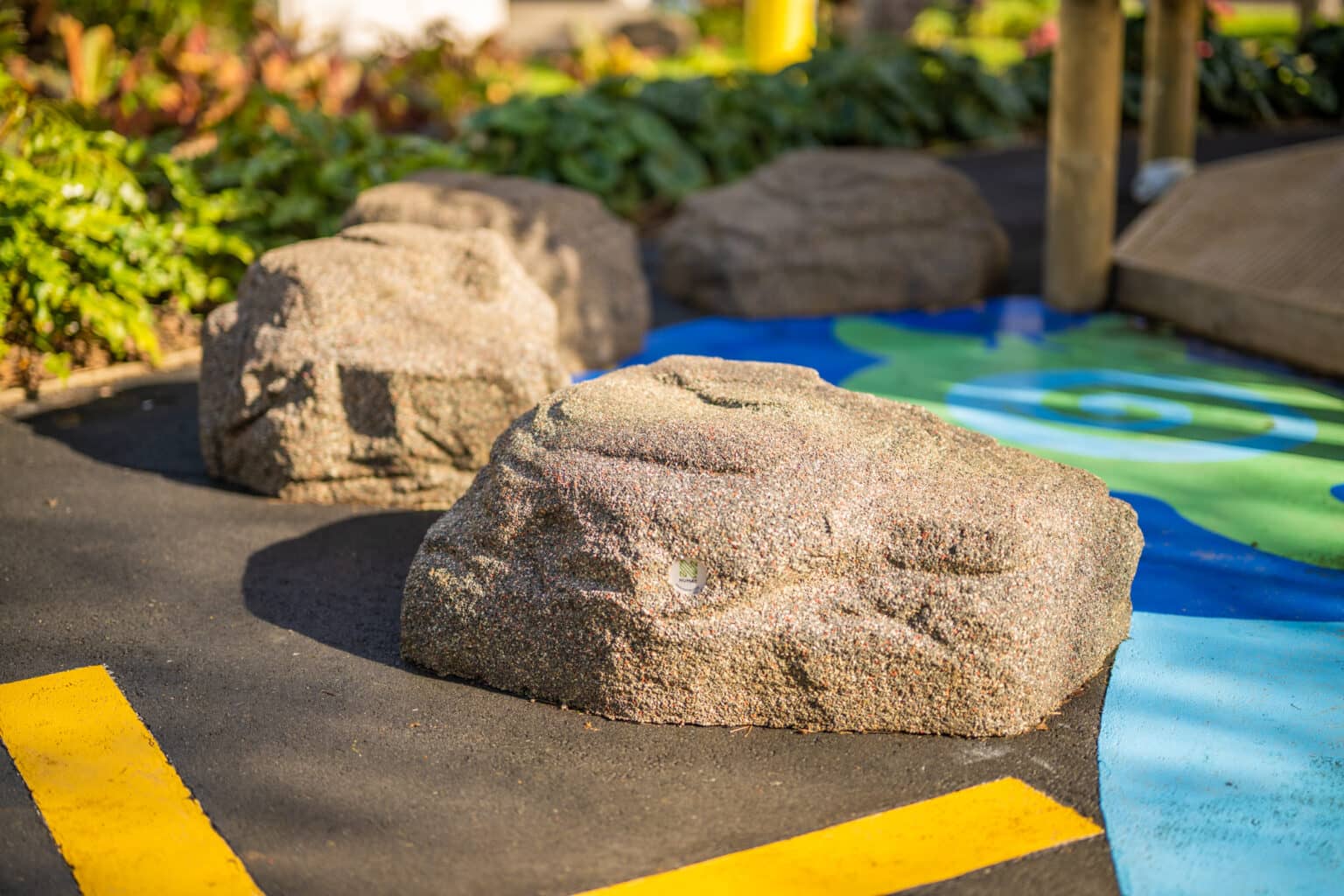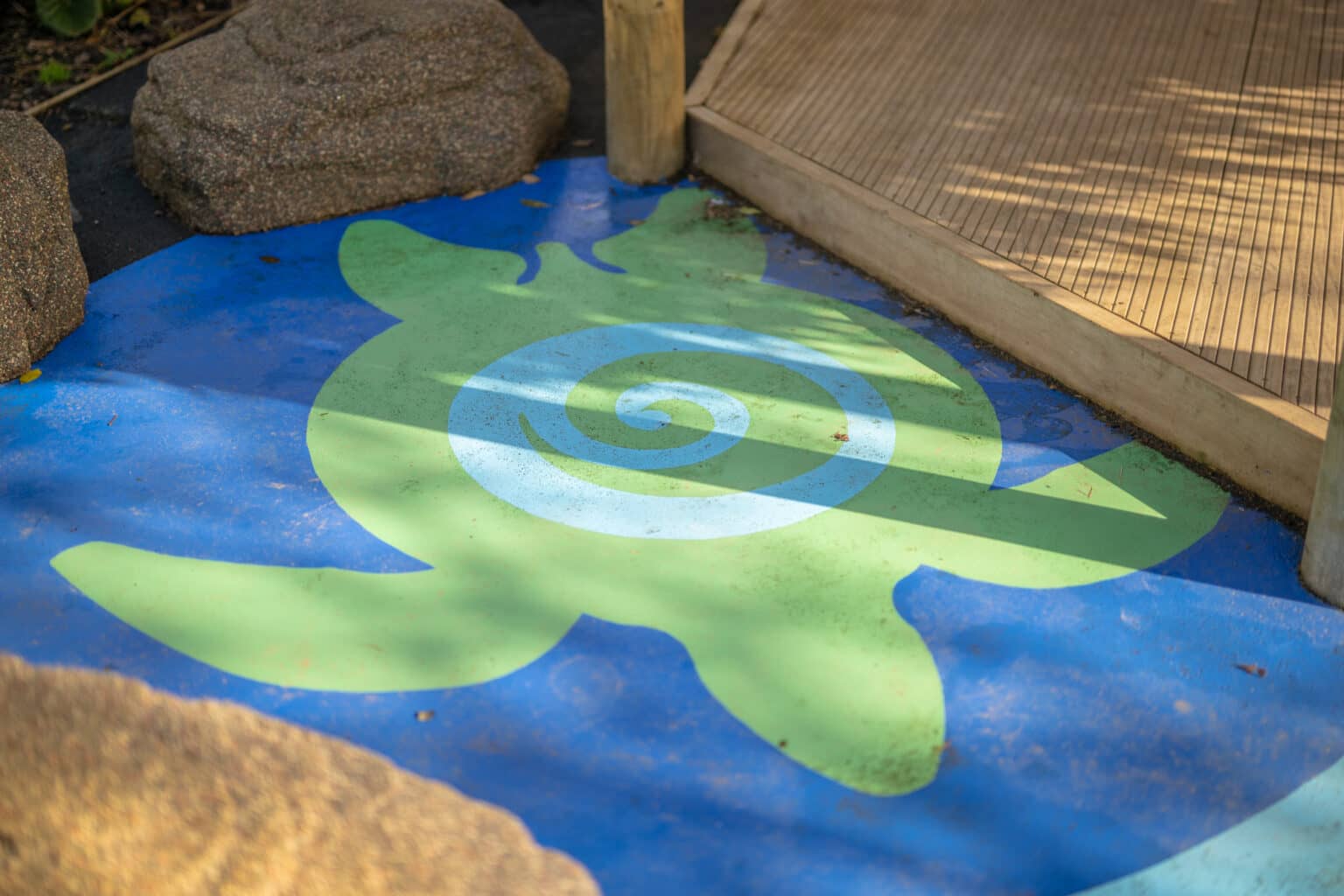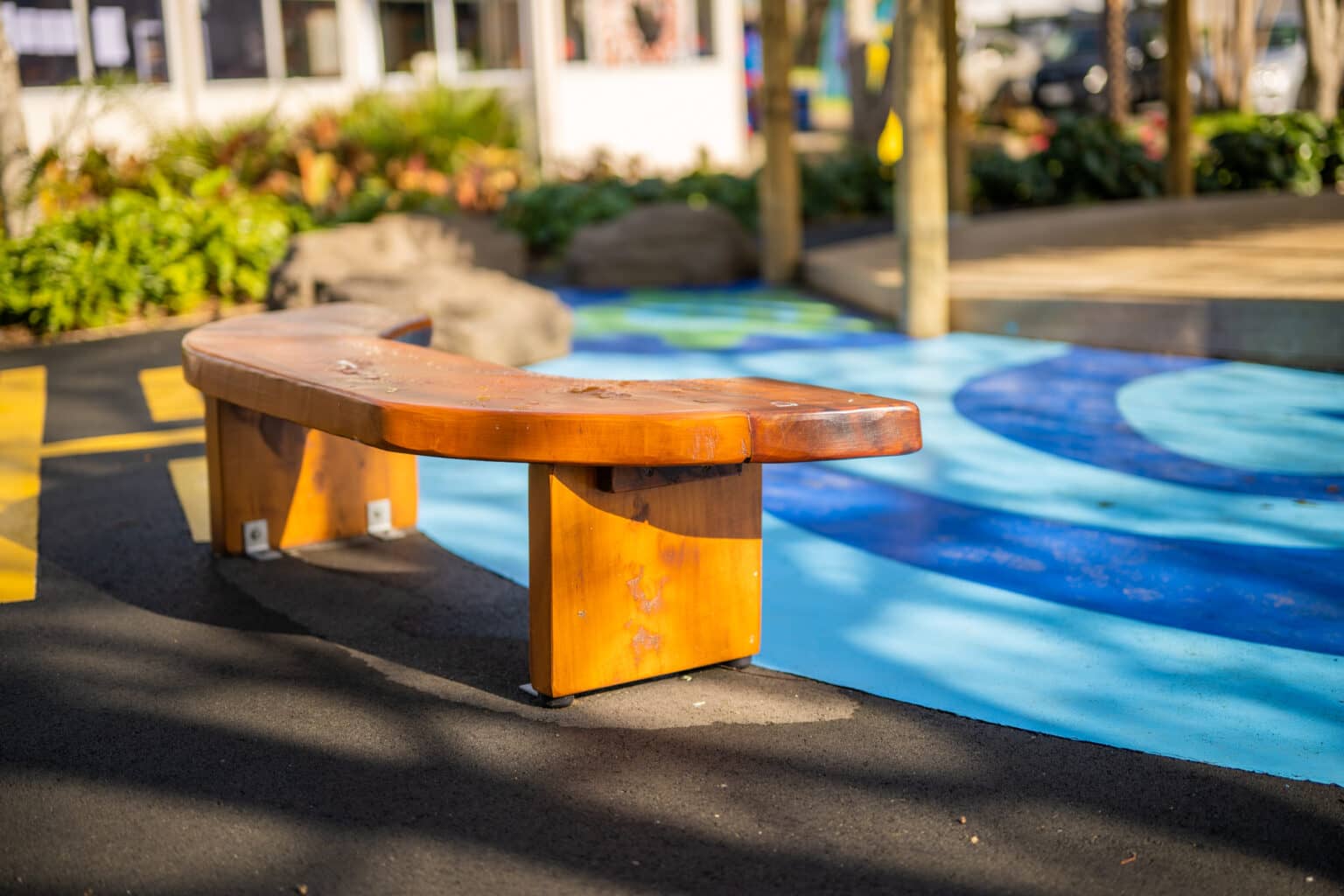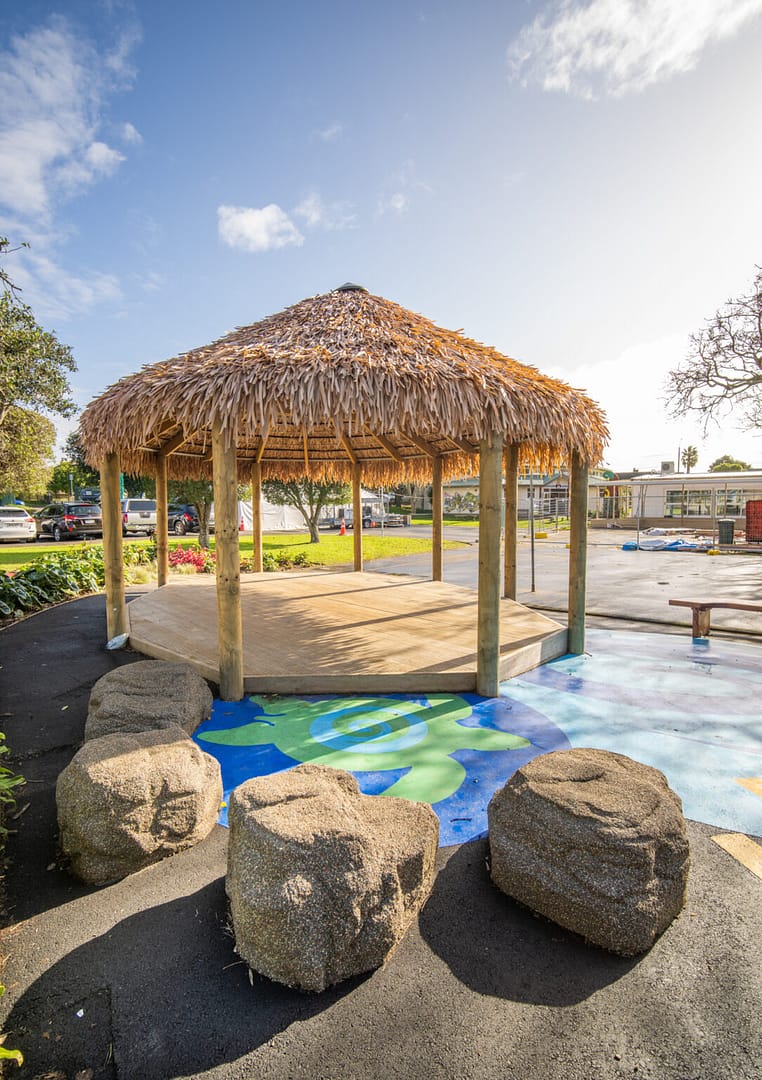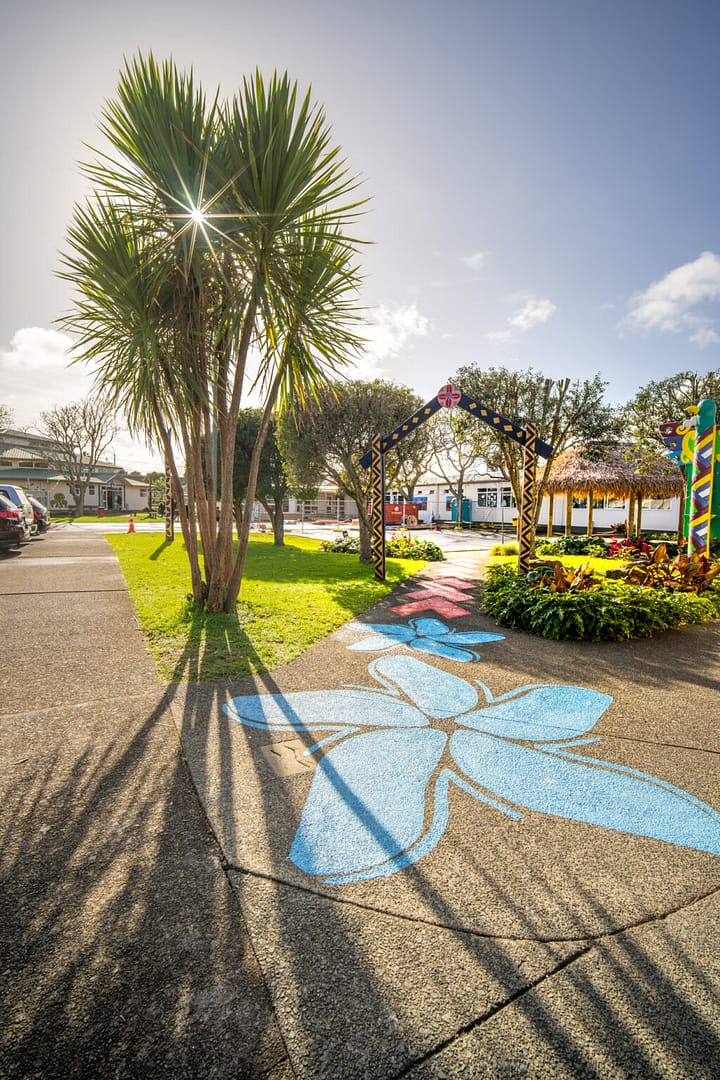 With a large community of Pacific Island and Maori students, Te Papapa School is a diverse and multicultural learning environment located in the suburb of Onehunga, Auckland.   
In 2022 the team at Te Papapa decided to update the entryway into their school and create a more welcoming, bright, and culturally reflective space that mirrors the diverse student body. The school approached Creo to make this happen, and the result is a vibrant and inspiring new entry area. 
Creo worked with the school to design a space inspired by the stories and values of the Pacific Islands. The patterns, imagery, and lush greenery in the space were all selected to create an outdoor environment that celebrates the diversity of the pacific islands and makes students and visitors feel welcome as they enter the school.  
As you move through the space you first pass under a waharoa and are led through a small garden area that is filled with colour and plantings, and into the fale. The fale provides a welcoming seating area for students, families, and visitors to the school. It is a great multifunctional space that can be used as an outdoor classroom, a break-out space, a stage area, and a meeting place.  
There are various design elements that brighten up the fale and the surrounding space, with ground markings and surface imagery of sea turtles, flowers native to the pacific islands, and patterns found in traditional art. The fale space is complete with a kuru pattern symbolising the ocean and its connection to the land.  
Te Papapa School's new entryway space is a beautiful and inspiring addition to the school. It is a reflection of the diverse student body and the culture of the Pacific Island students and families in their community. This meaningful space is sure to be enjoyed for years to come.  
If you'd like more information or to discuss a new project, get in touch today