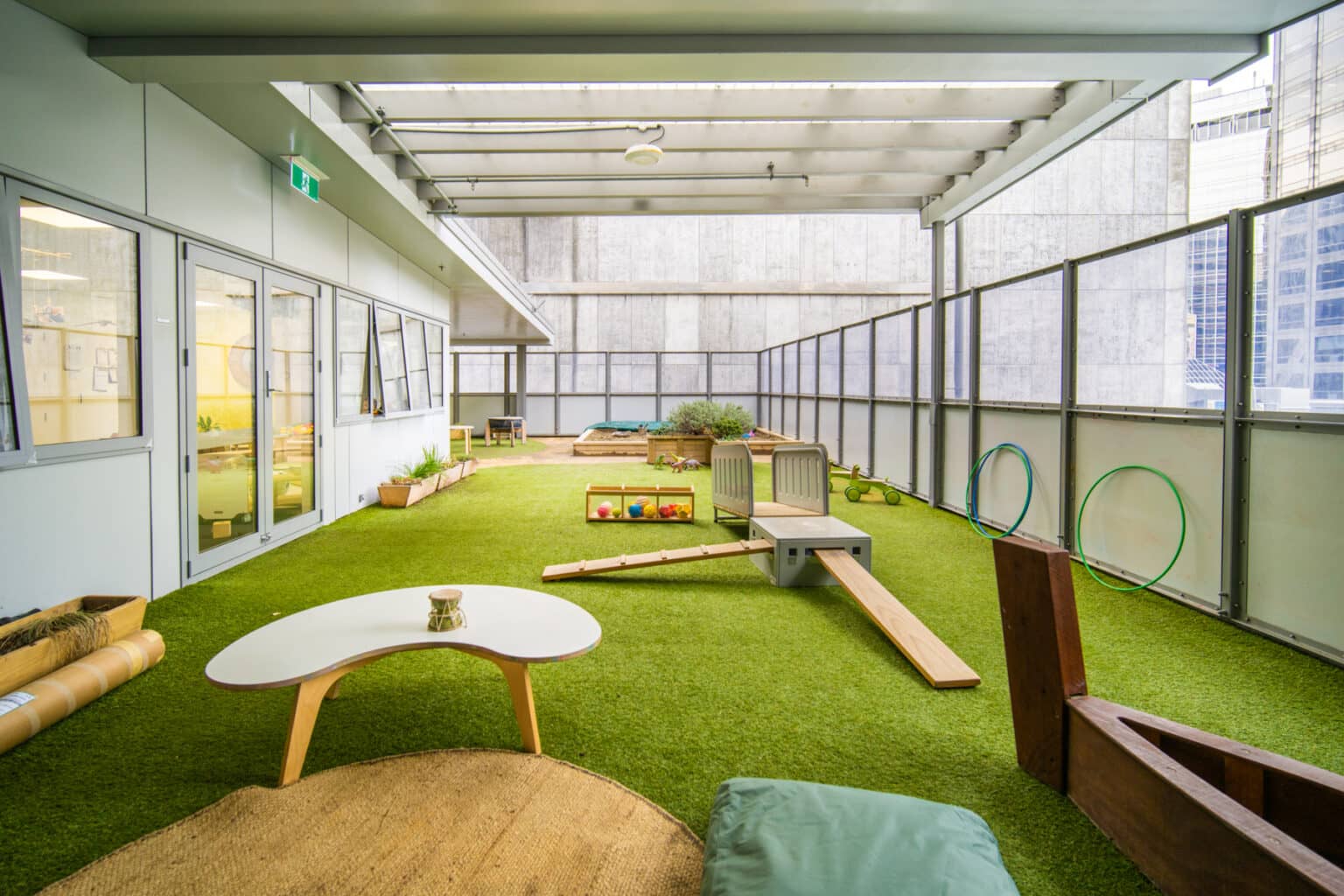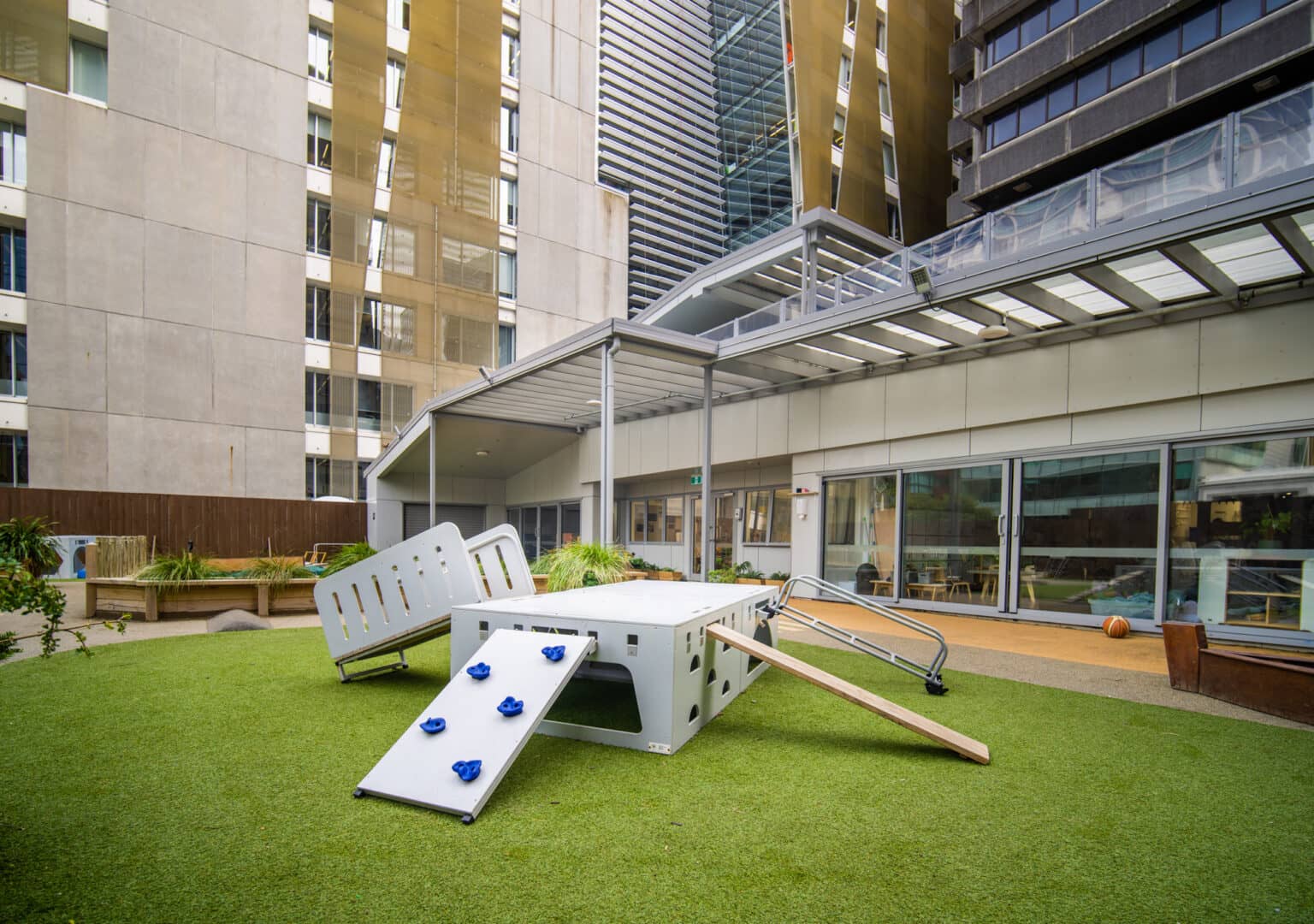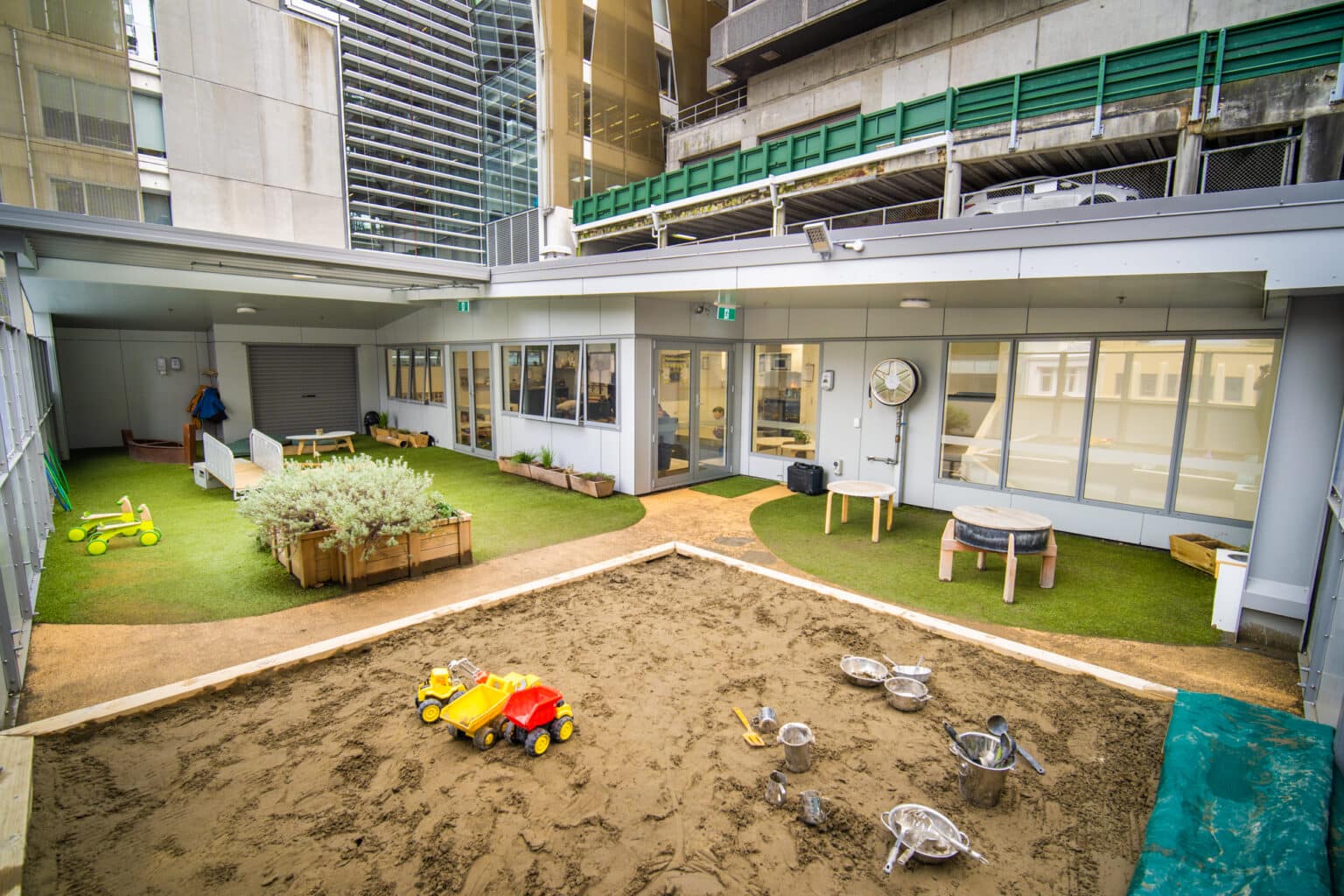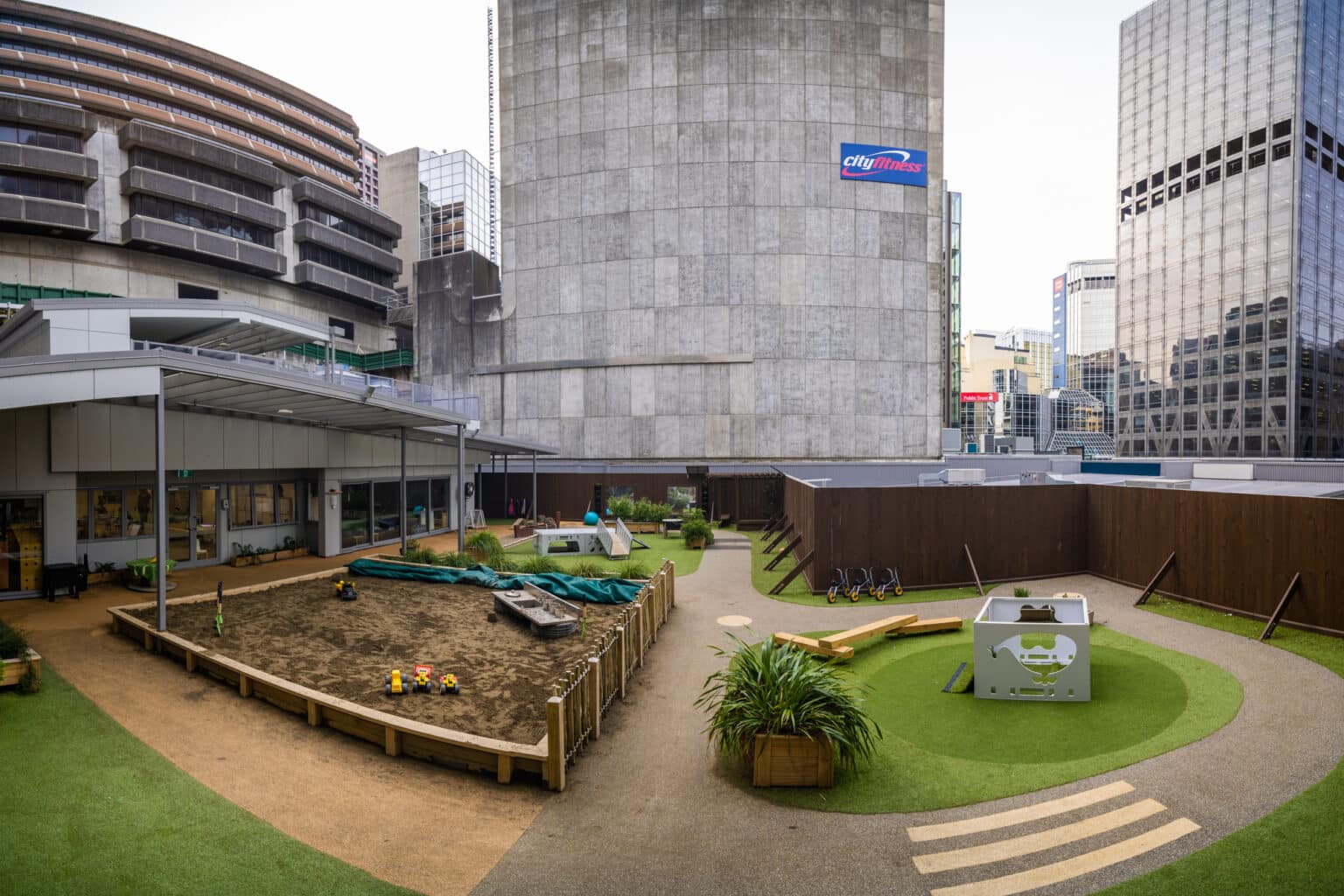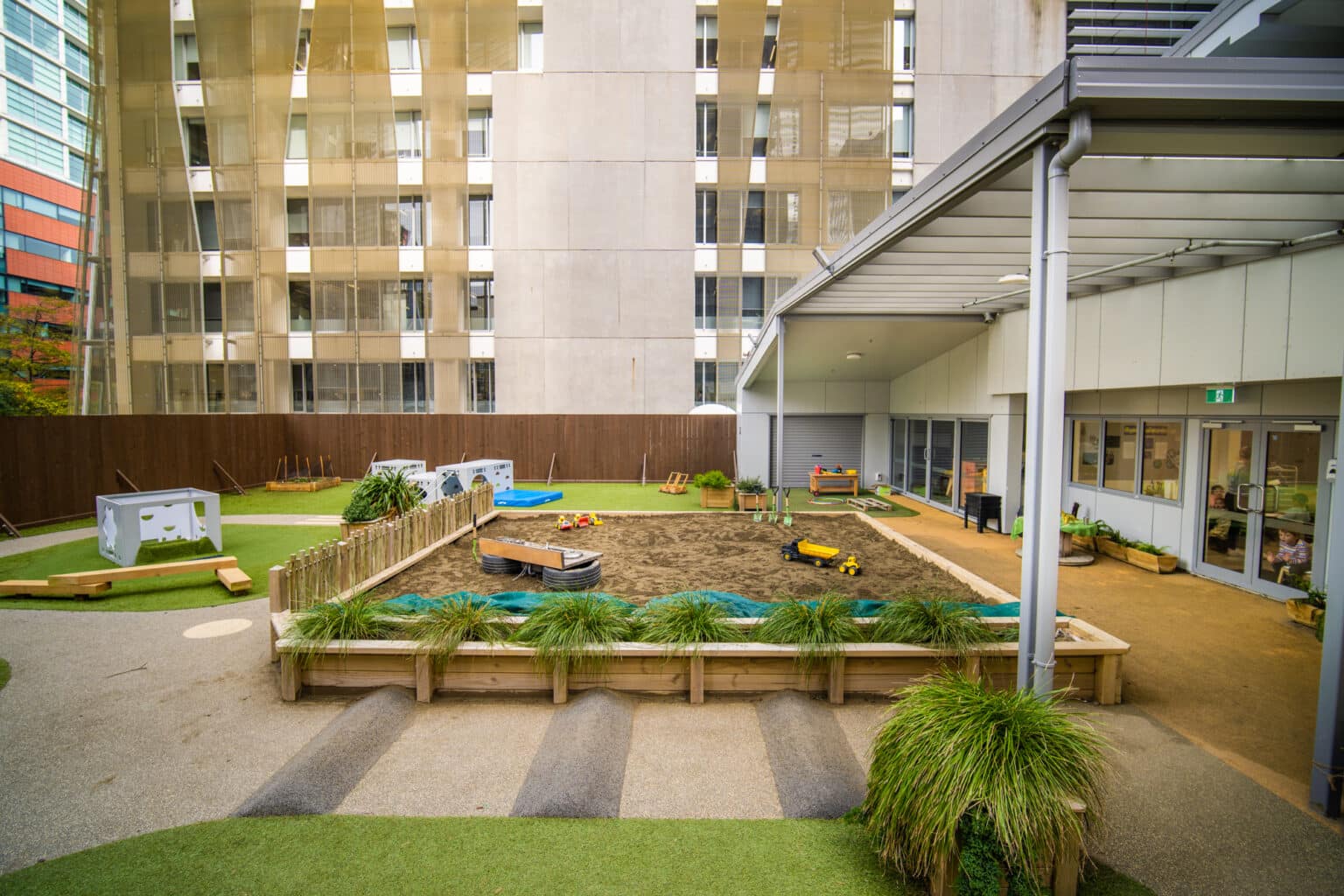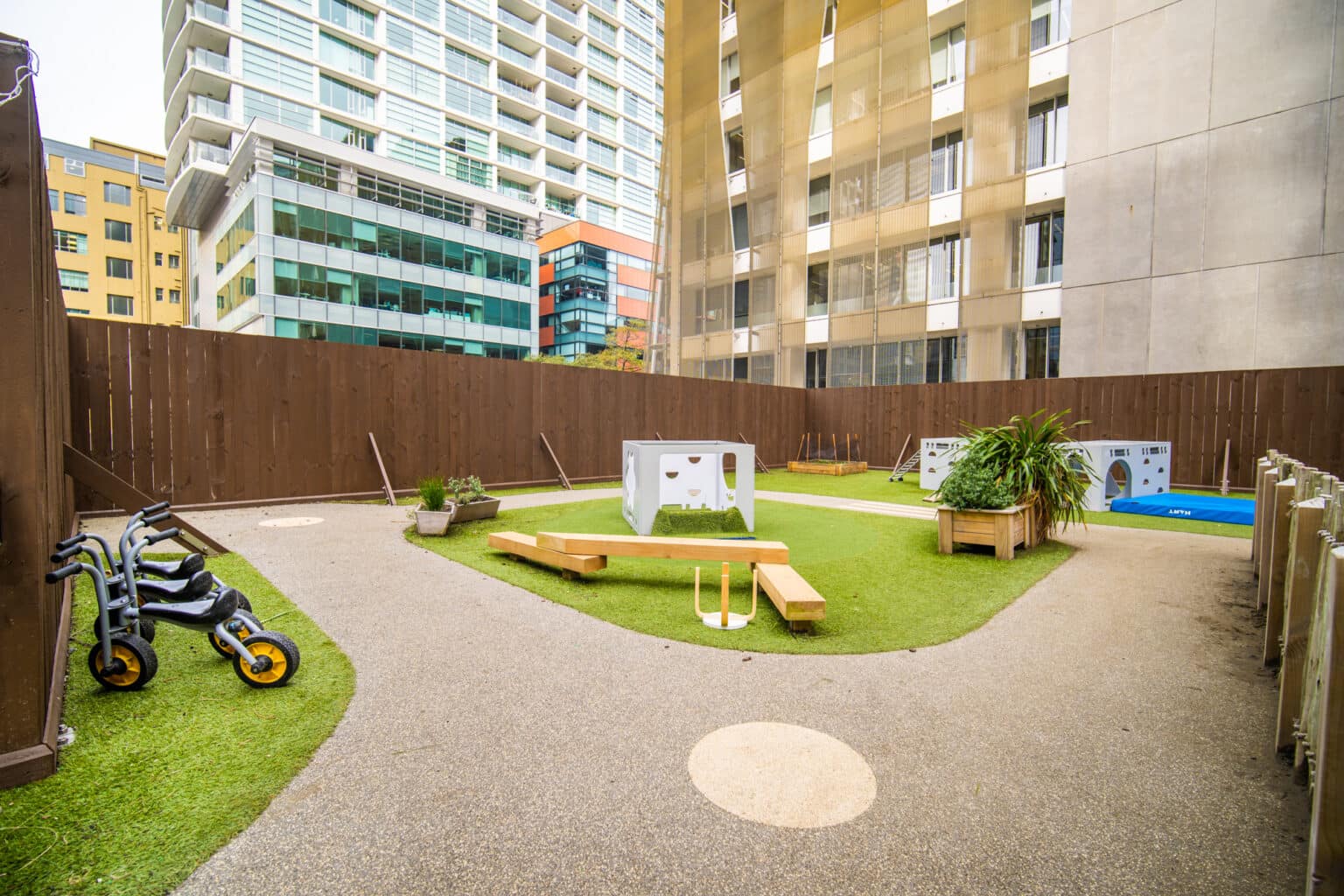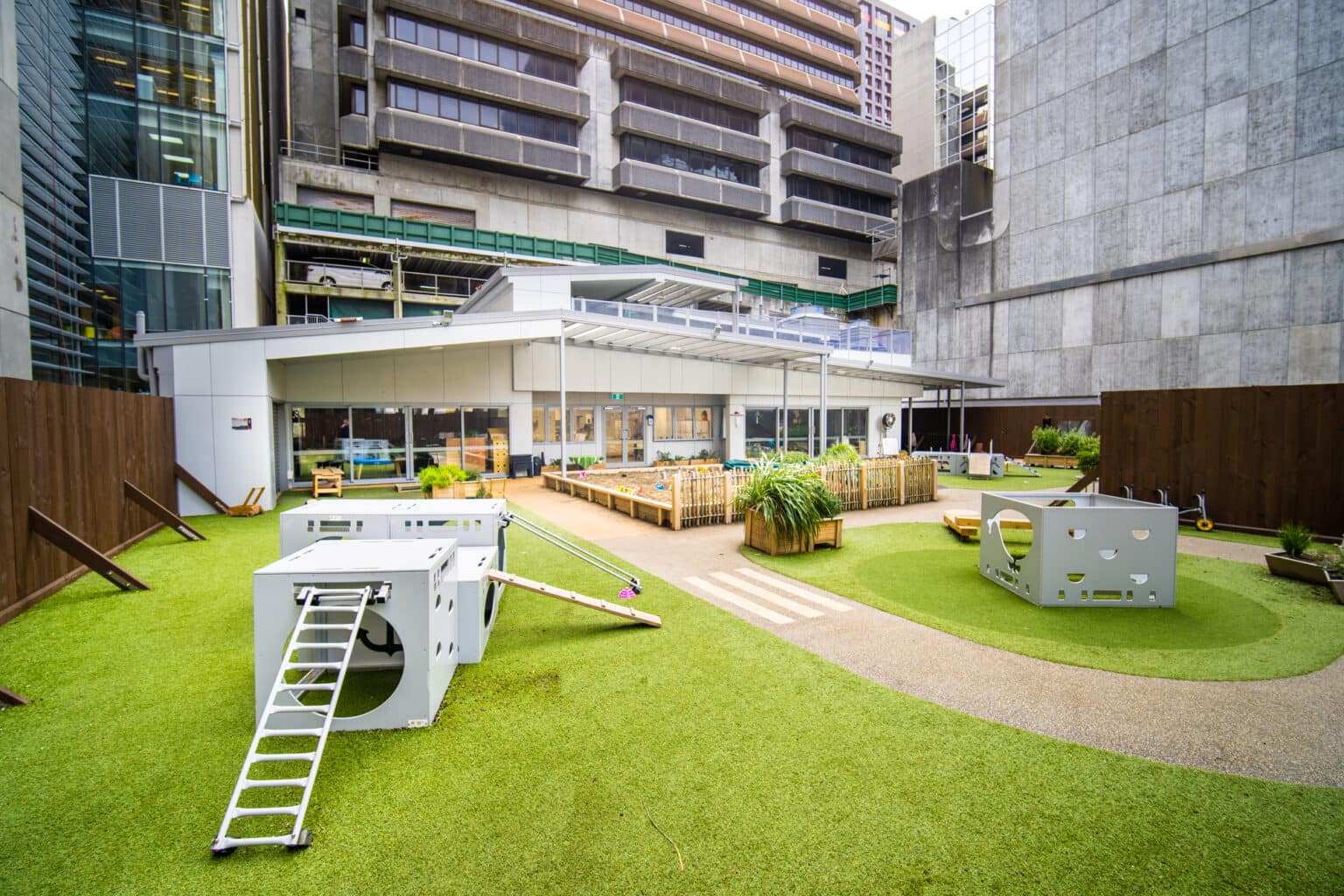 The play space at Tiny Voices in the Wellington CBD is a unique project, capturing the most beloved playtime elements and bringing them to a rooftop setting.  
The team at Tiny Voices collaborated with Creo to create an exciting and open play space for their centre. Its rooftop location was a unique feature requiring thorough planning to create a conventional play experience full of engaging opportunities while making sure the space stayed safe, compliant, and fun. 
Creo worked to optimise the rooftop area with a design that kept the play space very open and accessible. The centre was looking for a natural outdoor feel and Creo delivered this through the use of various play elements such as bike tracks surrounding the perimeter, rocks and a sand pit, and water play.
If you'd like more information or to discuss a new project, get in touch today