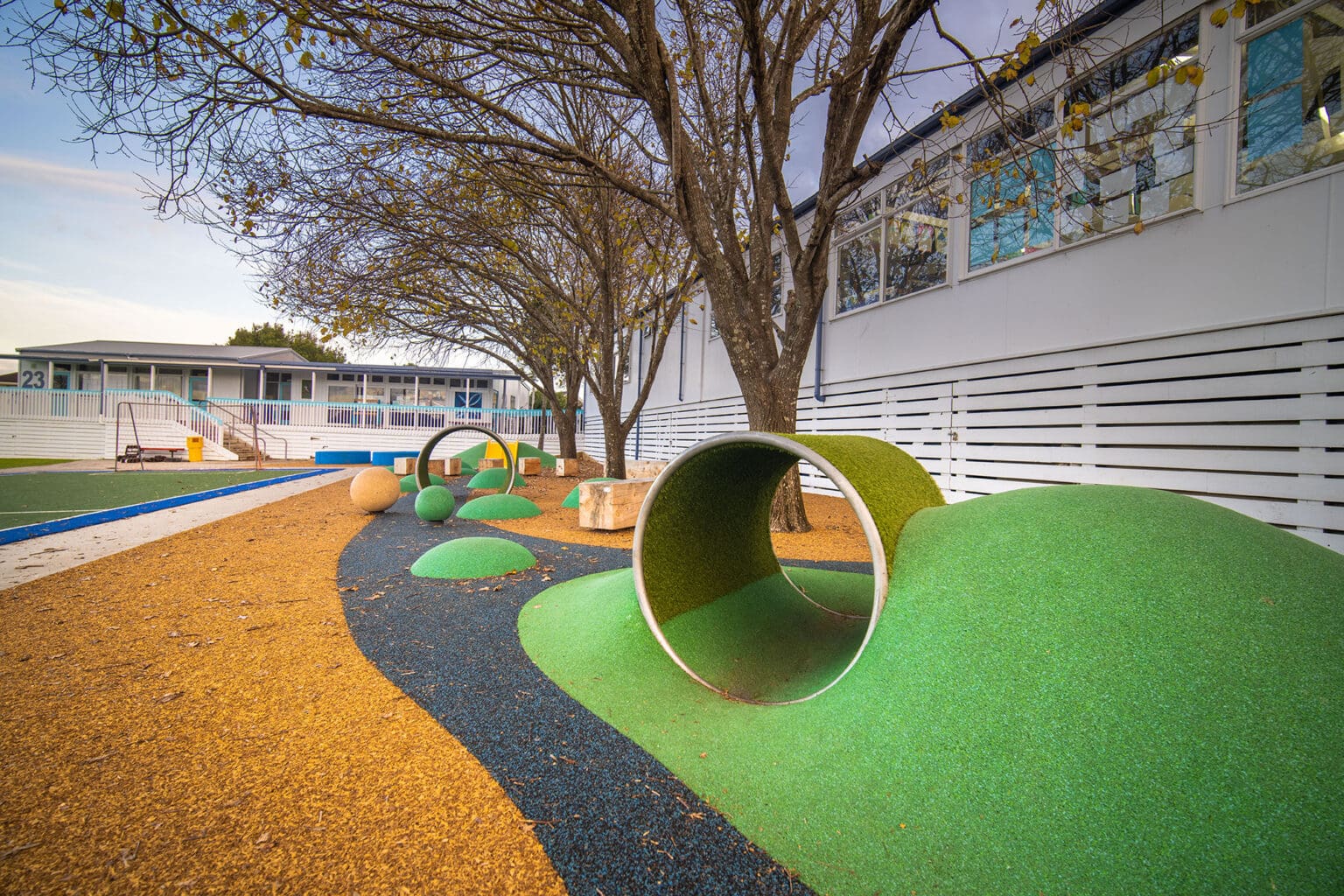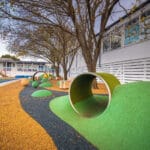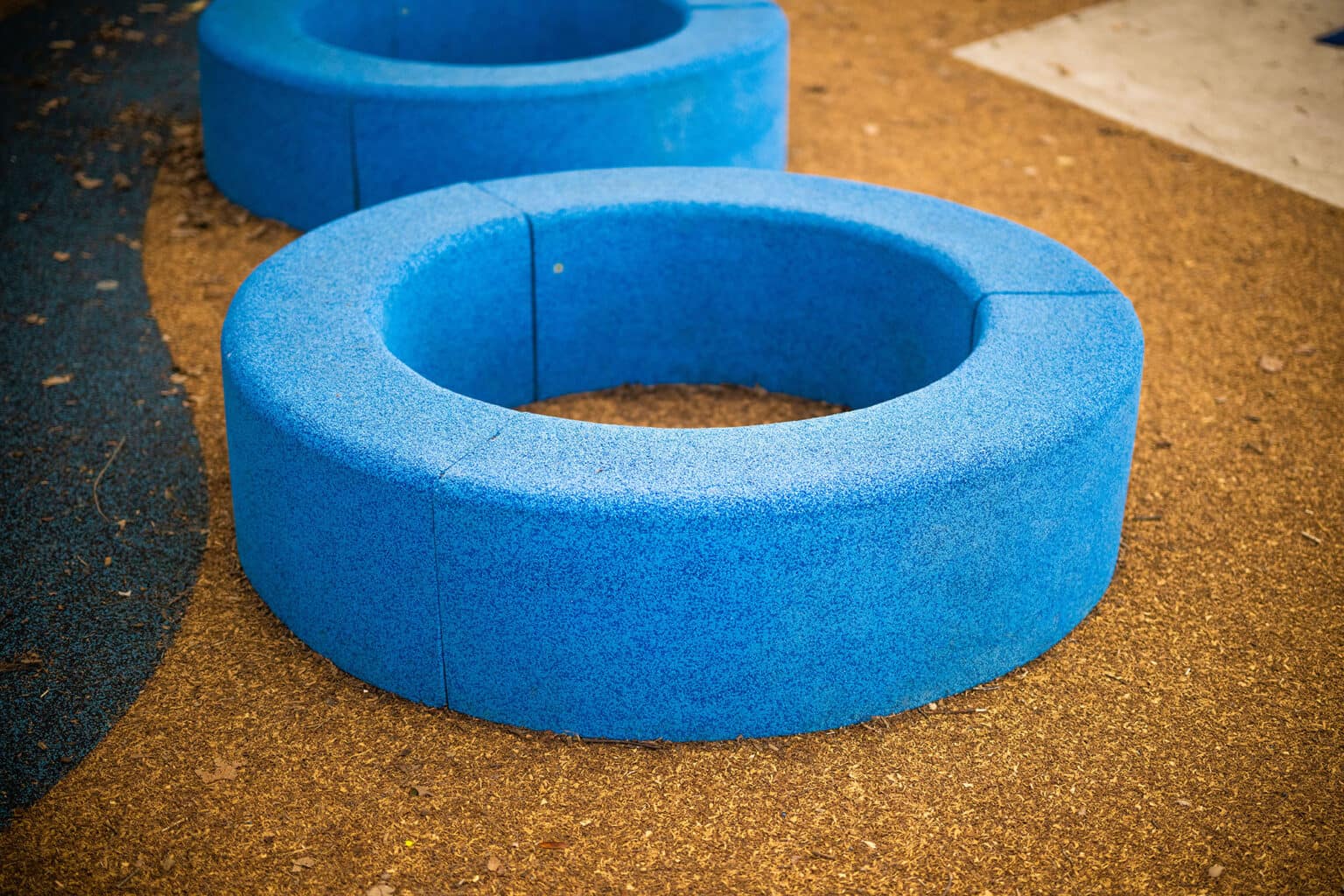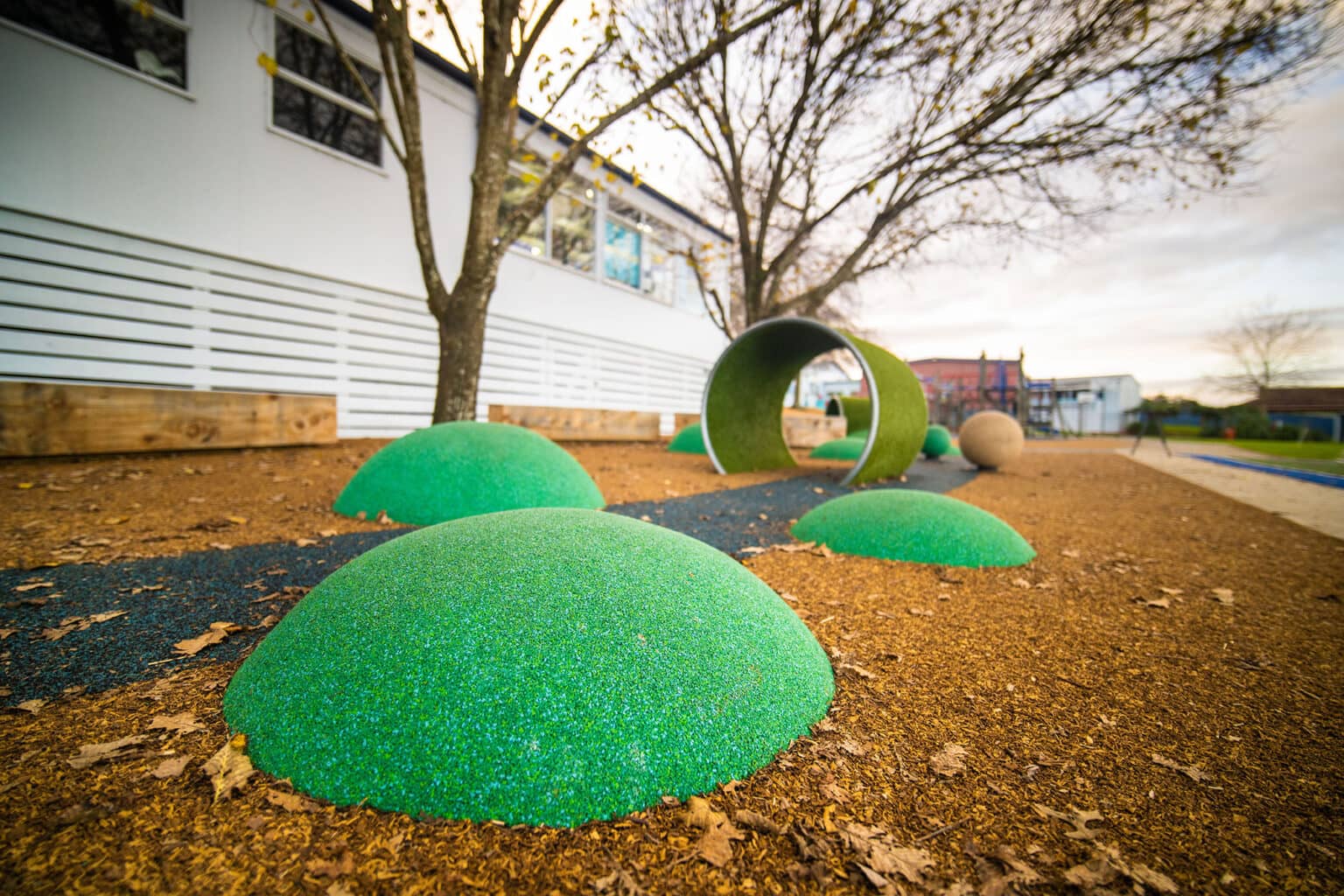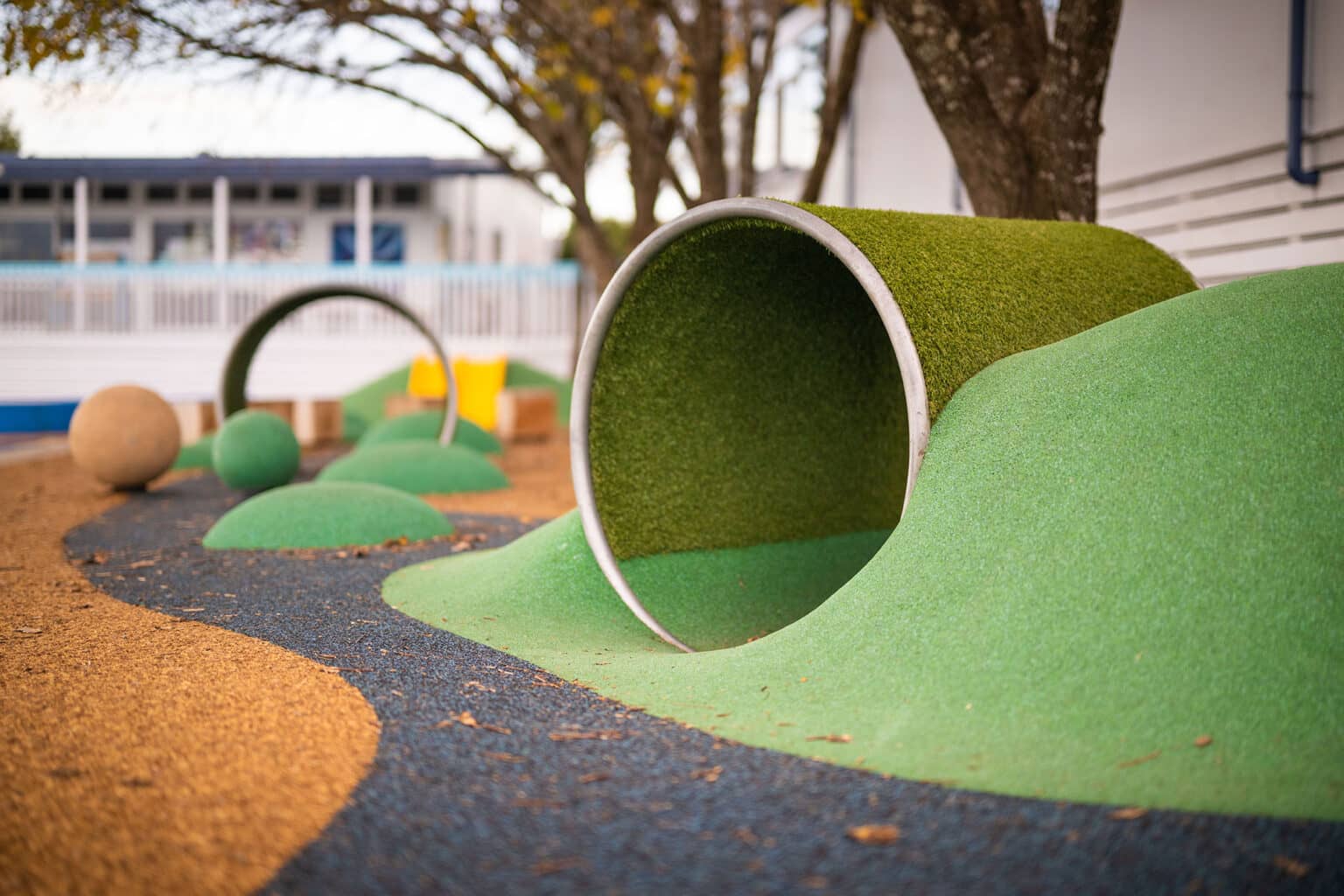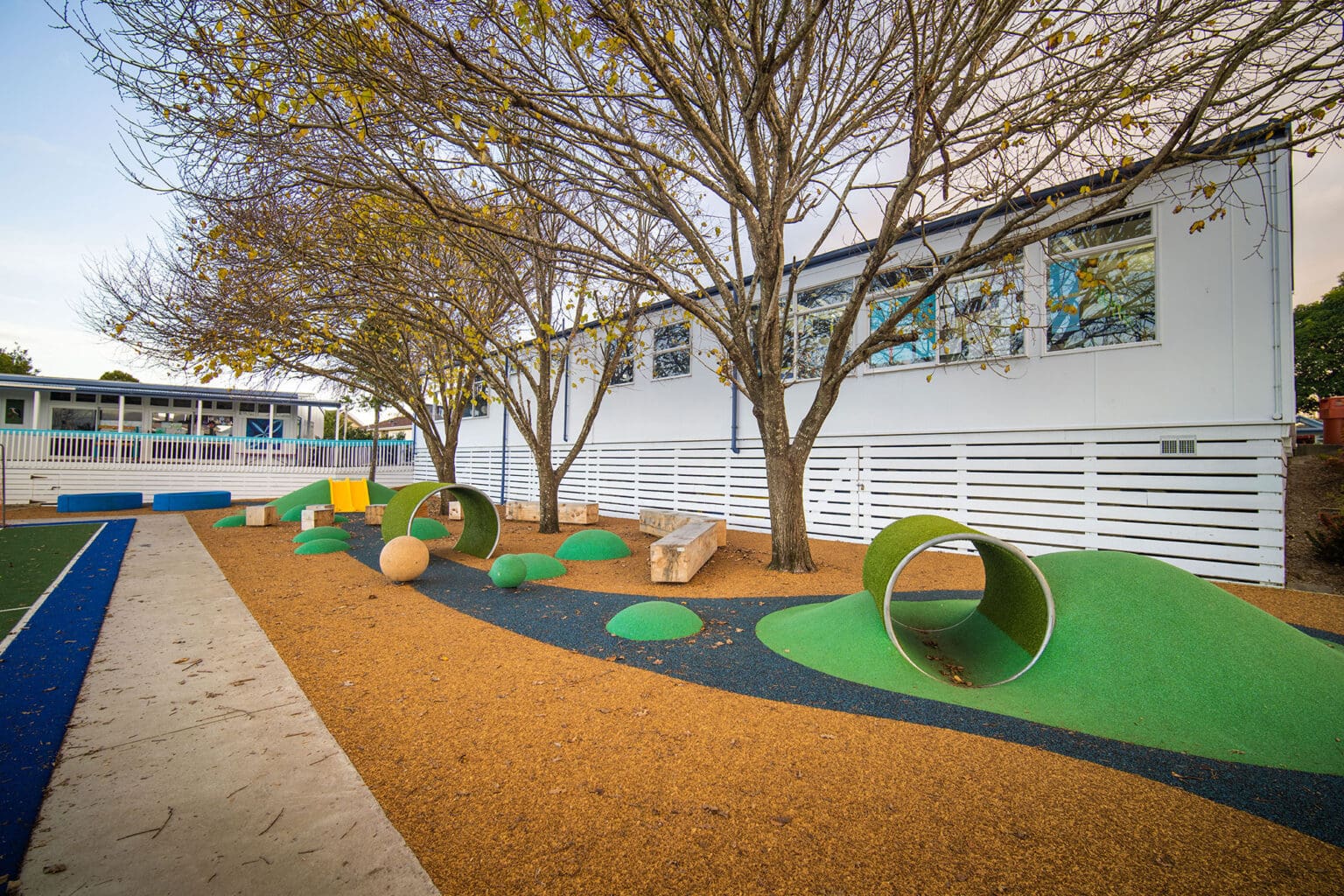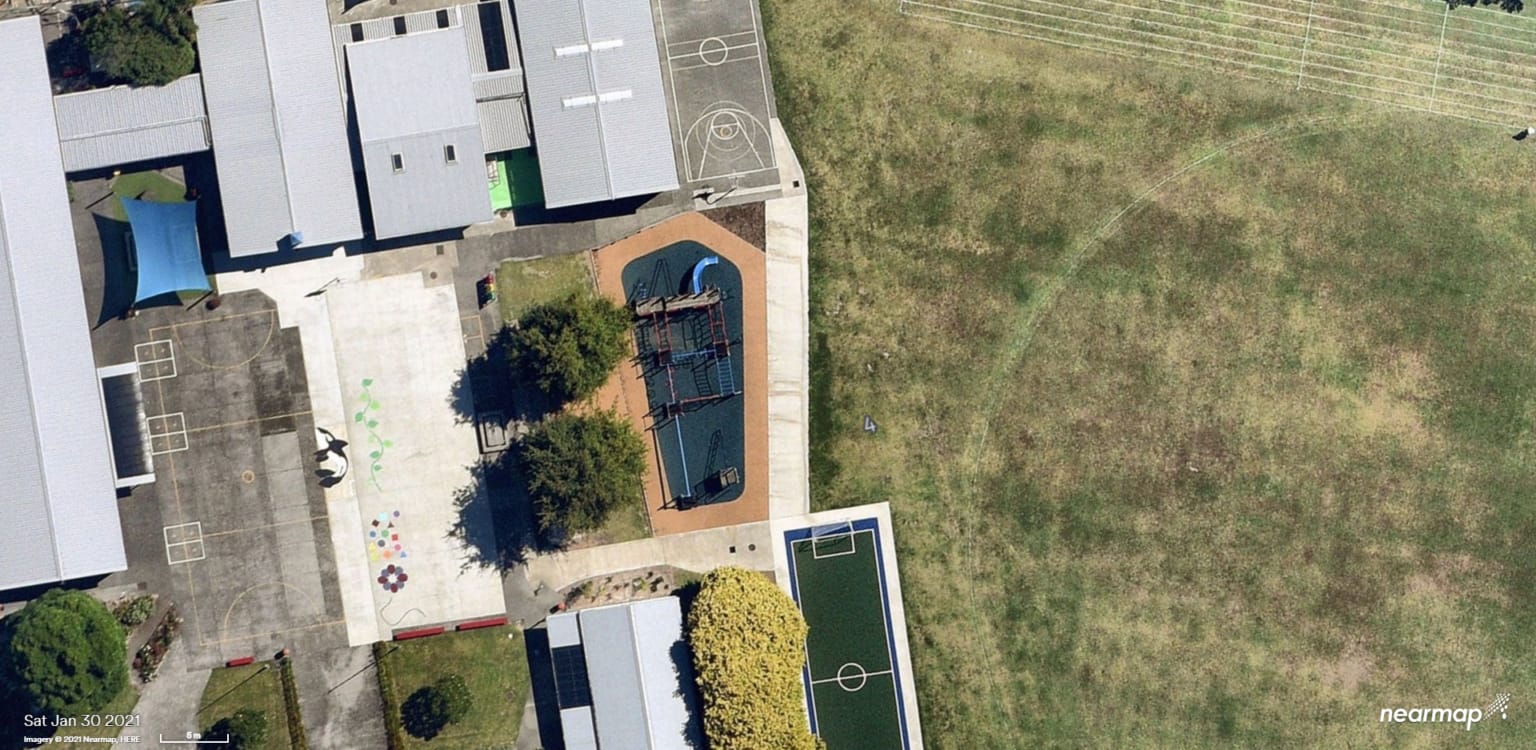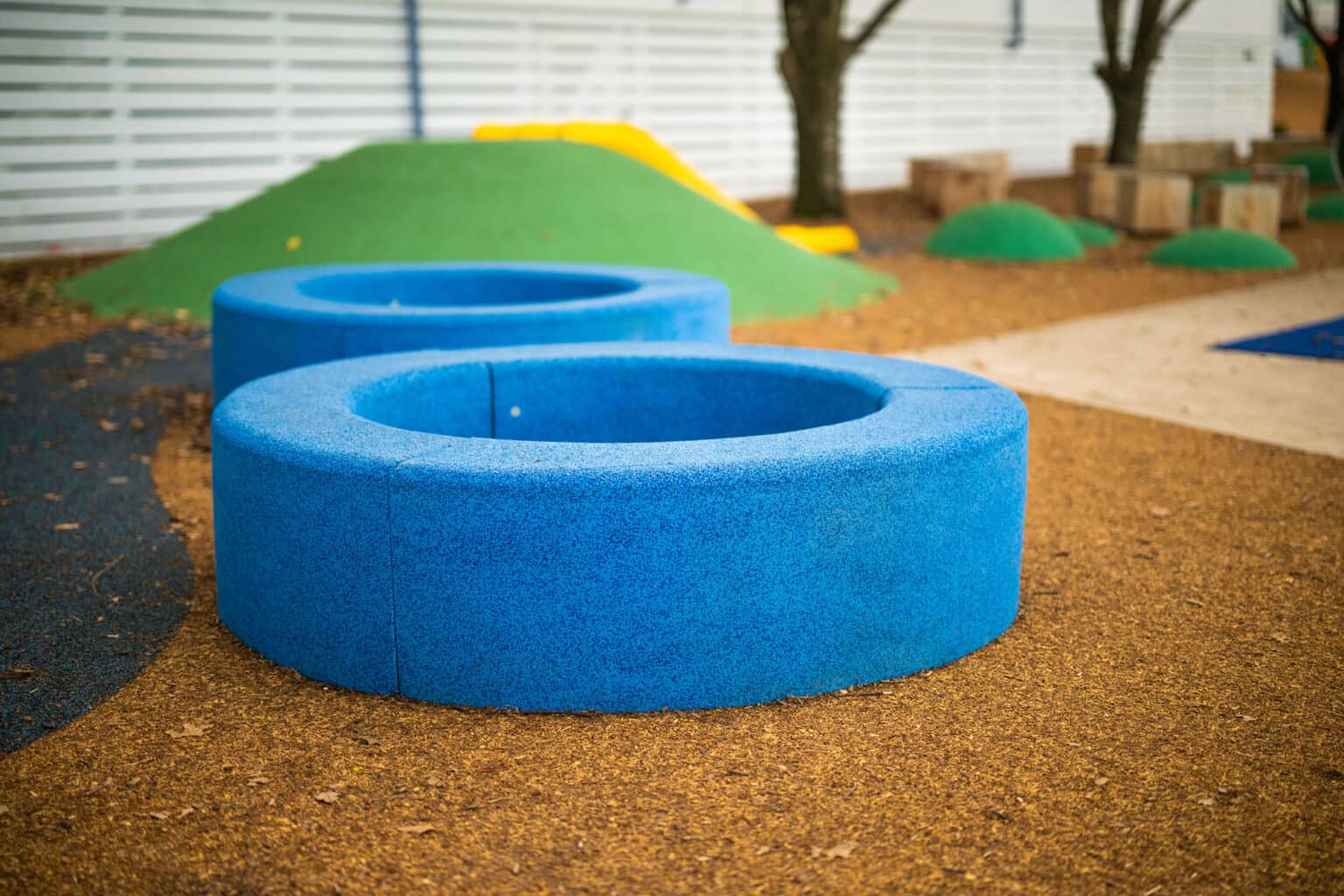 Tirimoana Primary School is located in Te Atatu South, West Auckland. 
Made up of 630+ students from Year 1 to Year 6, the school provides a positive and caring environment for children to learn and develop.
Principal Peter Kaiser has been in the education sector for 30 years.
Throughout his time as principal, he has seen how outdoor play spaces have evolved to encourage activity, creativity, and social relationships within the school environment.
"What has changed is the variety and diversity of acknowledging what play looks like in the 21st century." 
When the school began looking at updating their tired bark playground, they were looking for a way to create something different.
A new kind of play space that encouraged creativity while being low maintenance and all-weather proof for their students to enjoy.    
"We've got a variety of playgrounds at school. Some look like the traditional ones, but our vision for this play space was to bring some balance, to introduce something new [where] children could use their imagination more."
Peter and his team approached Creo to design and build a unique play space full of unprescribed play opportunities.
An outdoor social space that could be used for play but also offered a classroom atmosphere for learning.  
It was important for the school to find a company that could manage the whole project from start to completion.
From the site works and removal of the old playground to the design and installation of the new space. Creo was able to take on the whole project and do it all.  
The design team at Creo came up with a concept for the space, along with an implementation plan that Peter could present to the school's board and PTA.
This approach made it easy to share the vision for the new play space and explain to others how it would work within the school environment.  
"Creo were very easy to work with, really adaptable and flexible. They worked very hard to meet both our vision and to make amendments to meet our budget." 
The new play space is centred around imagination and unprescribed play.
There are no traditional playground structures in this space, instead, the fixed pieces can become anything the students want them to be.
There are no limits to what the students can come up with in the new space.
The students explained:
"It's more like a creative area. And it's more imaginative. You can play whatever you want."
The seat structures become jails, spaceships, islands, towers, hideouts, whatever they want.  
Bark surfaces were replaced with high-quality rubber-based products that are long-wearing, weather resistant, and provide a safe cushioning for students using the space.  
The outcome of this play space project has influenced the way that Peter and the team at Tirimoana school are thinking about approaching future playground projects.   
"I think this project met all our expectations and more. It has enhanced our school environment. It's a good selling piece for our school." 
Tirimoana Primary School has embraced a new kind of play space that has unlocked the imagination of its students.  
If you'd like more information or to discuss a new project, get in touch today