Lorna Irene Reserve Playground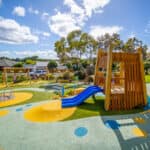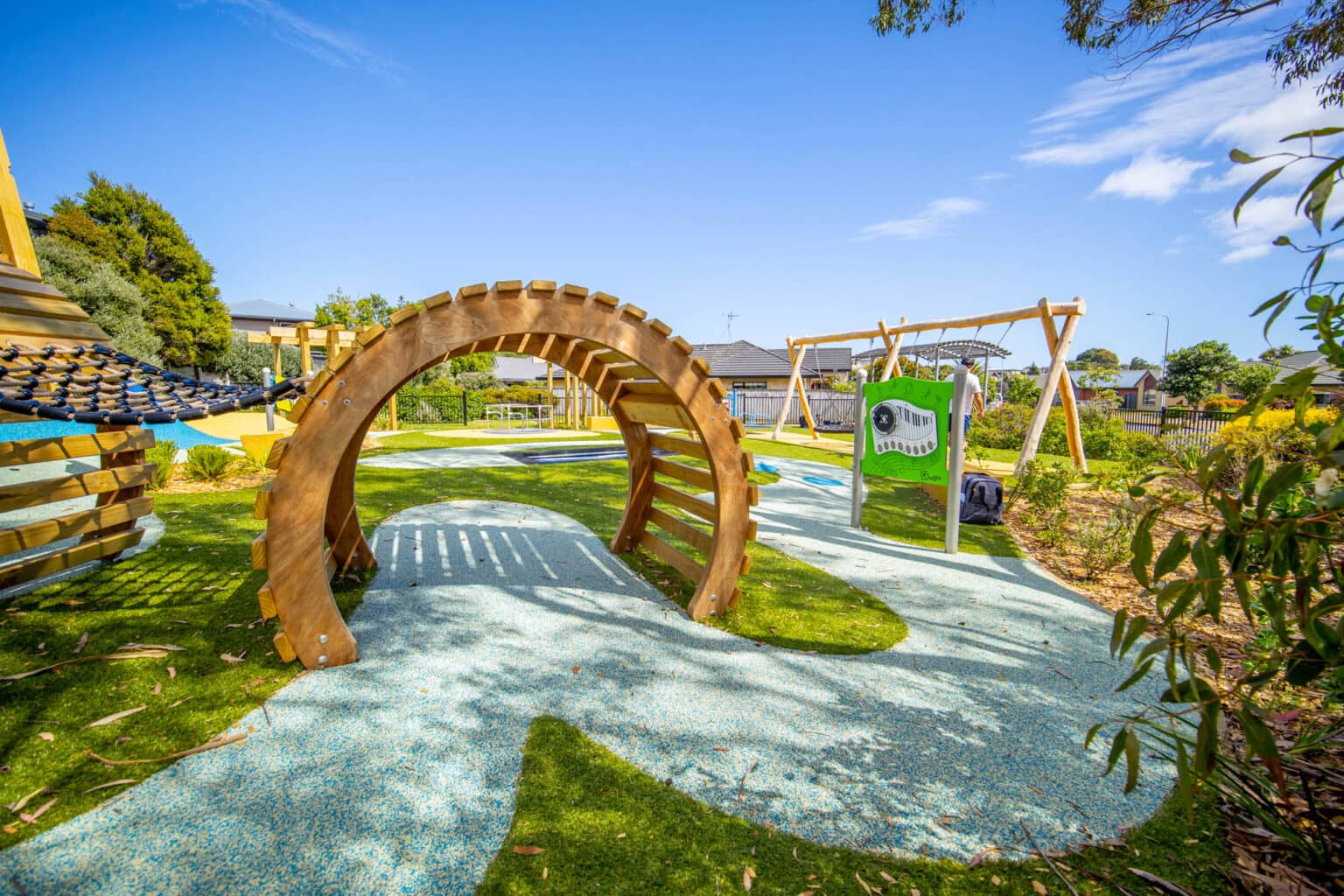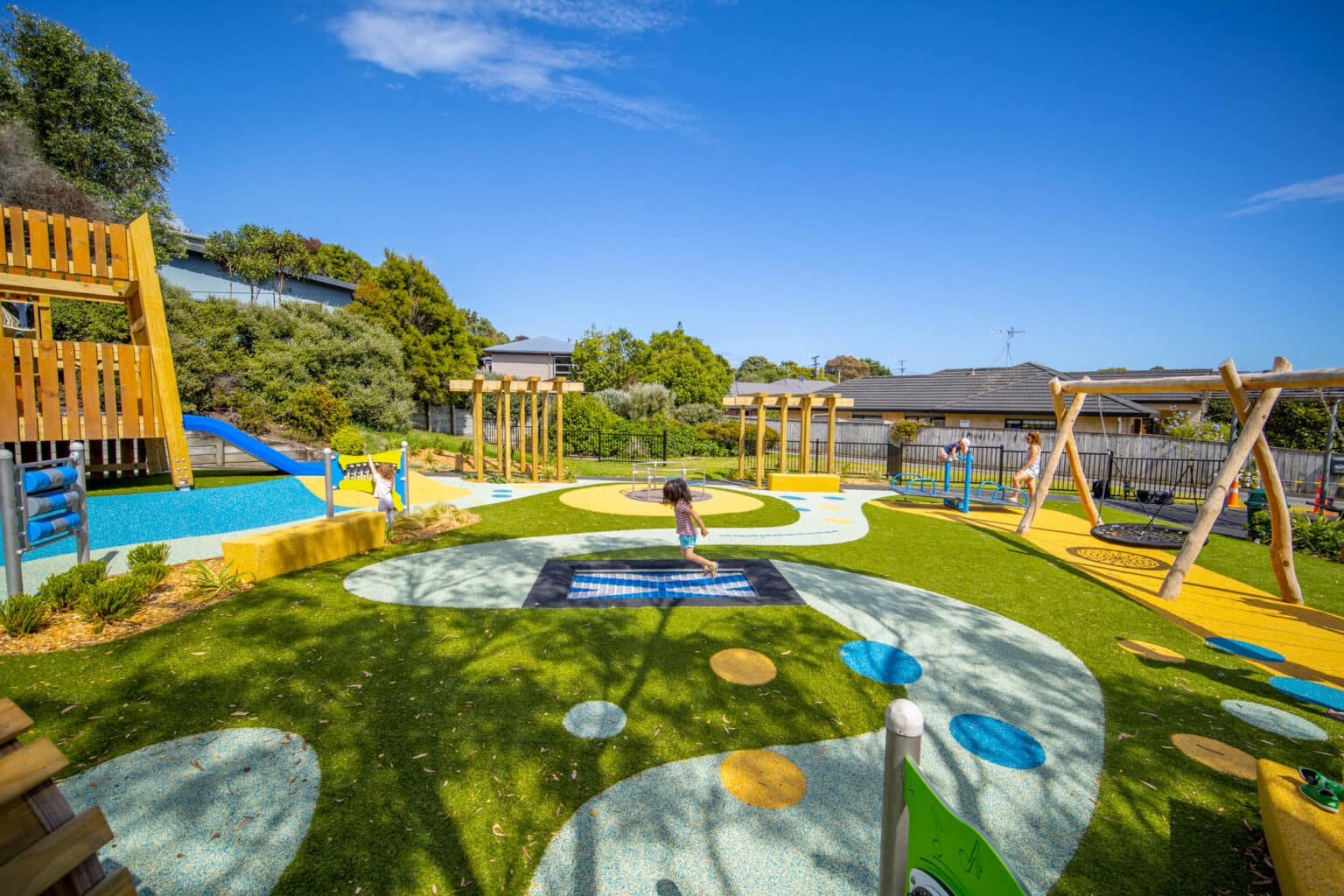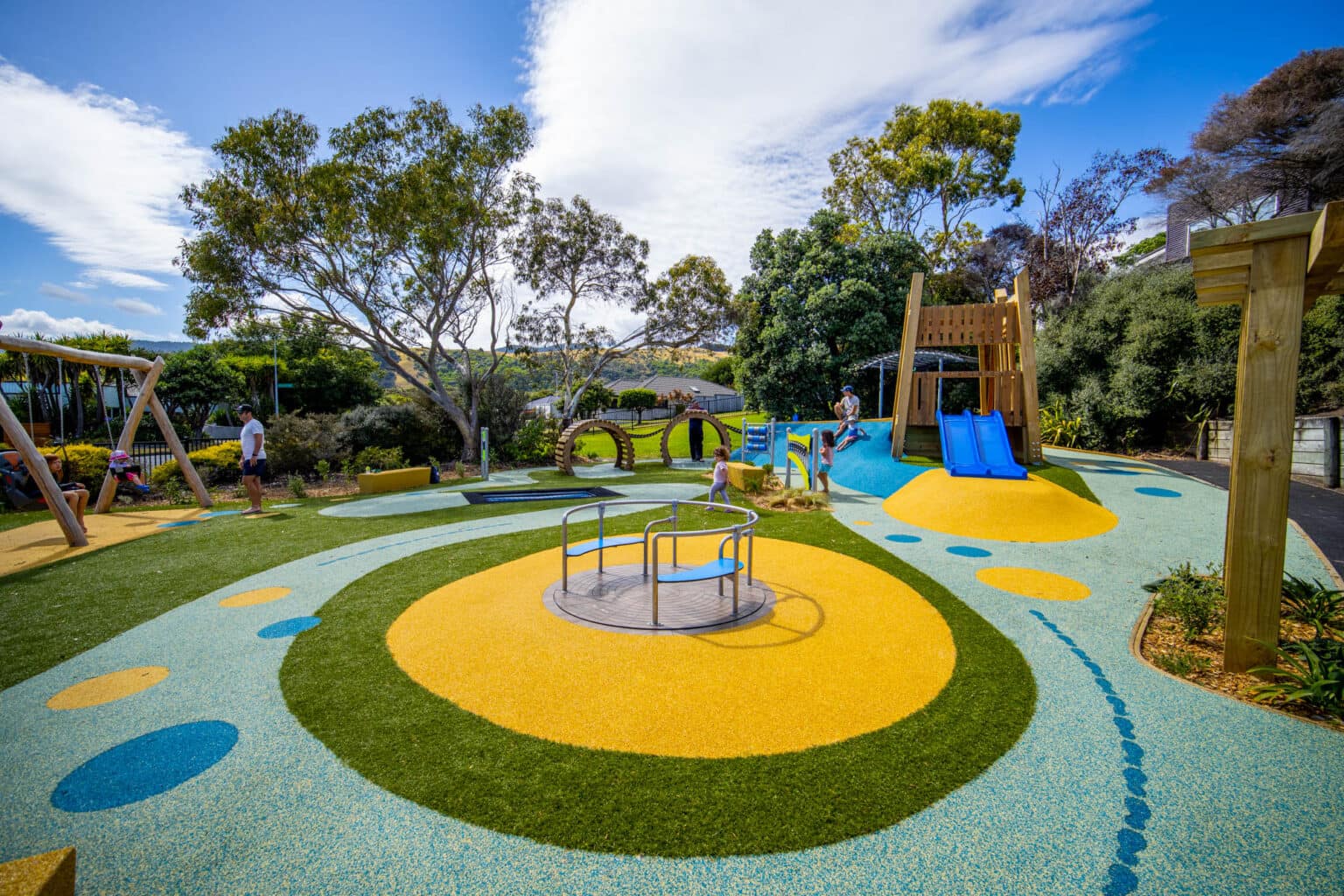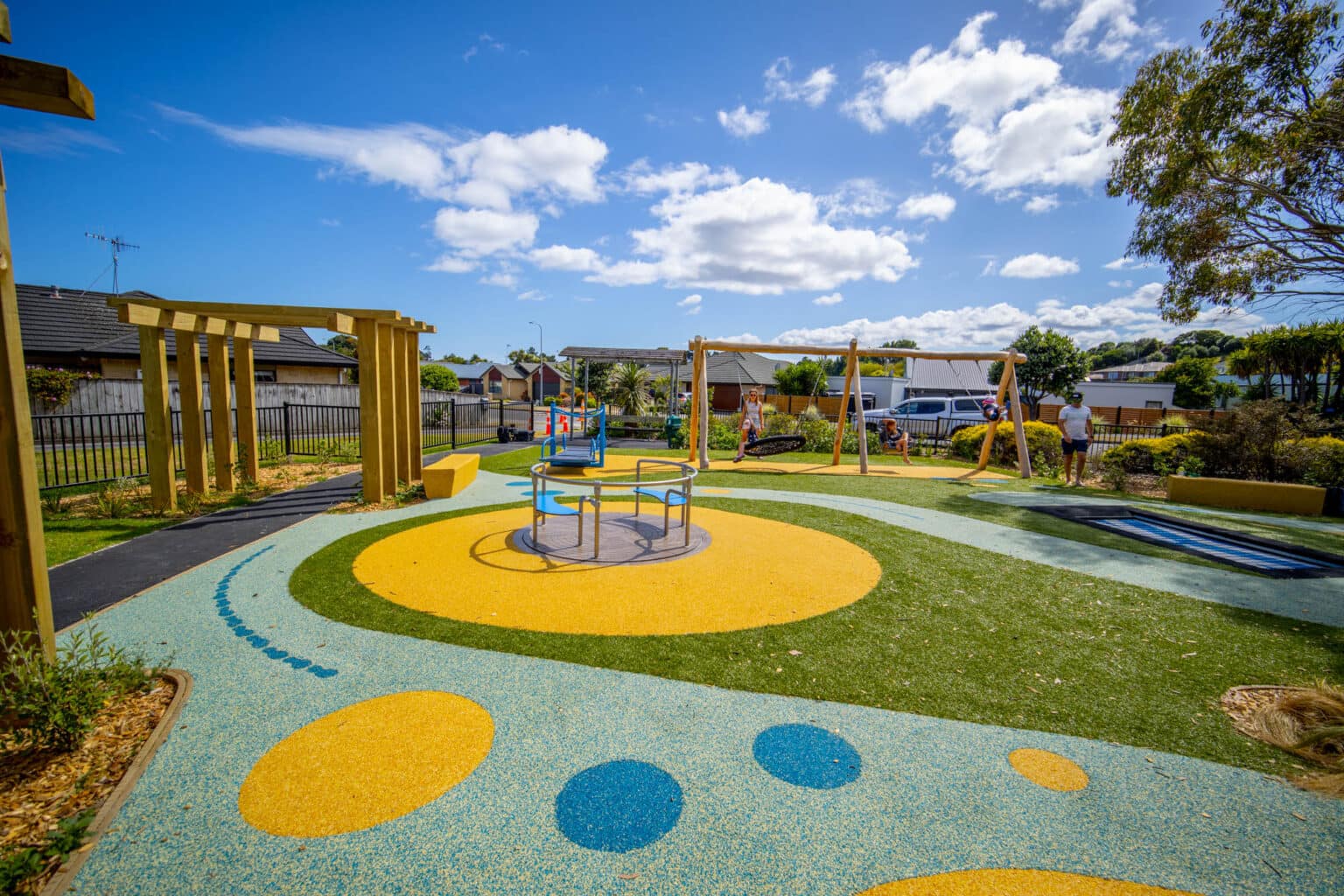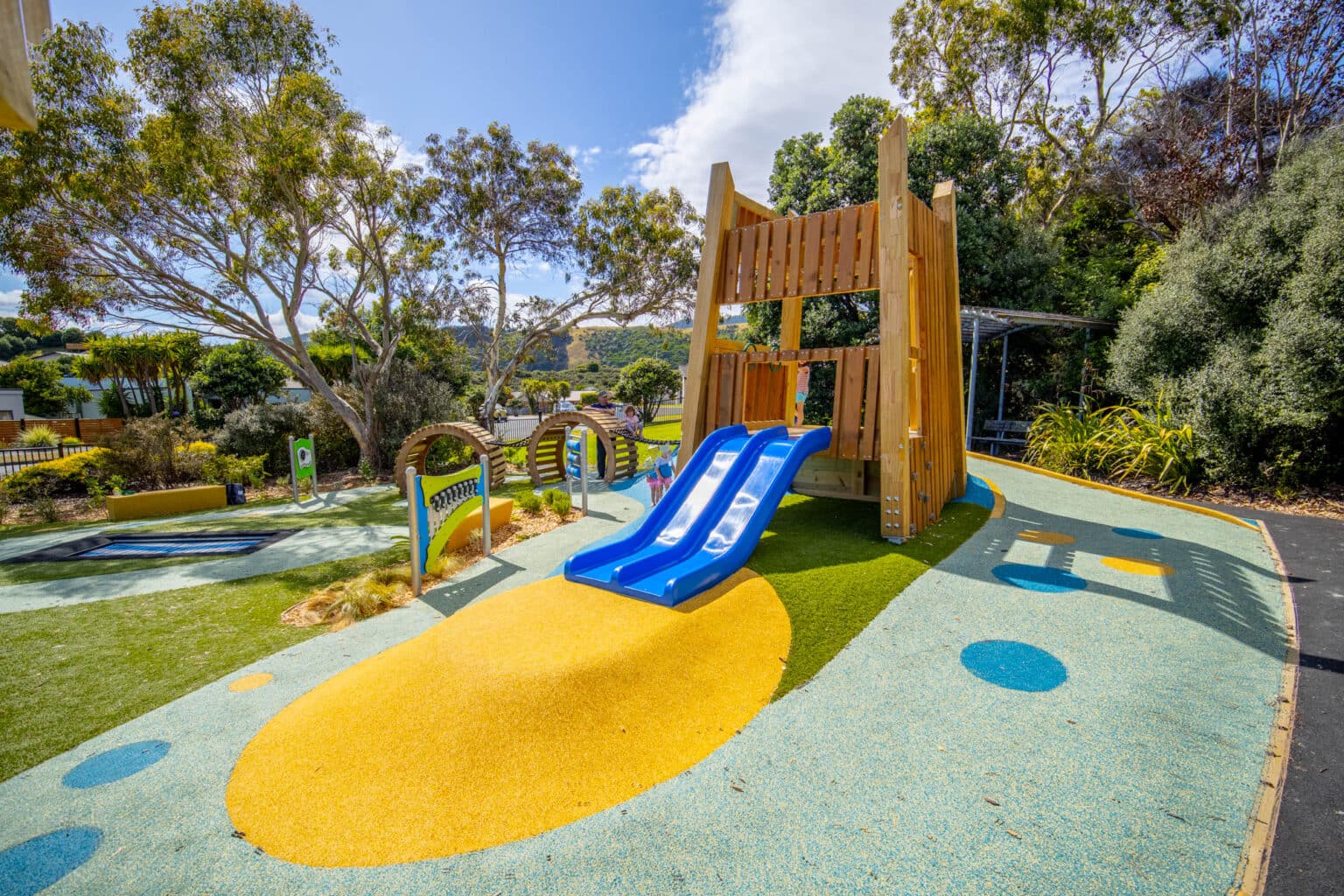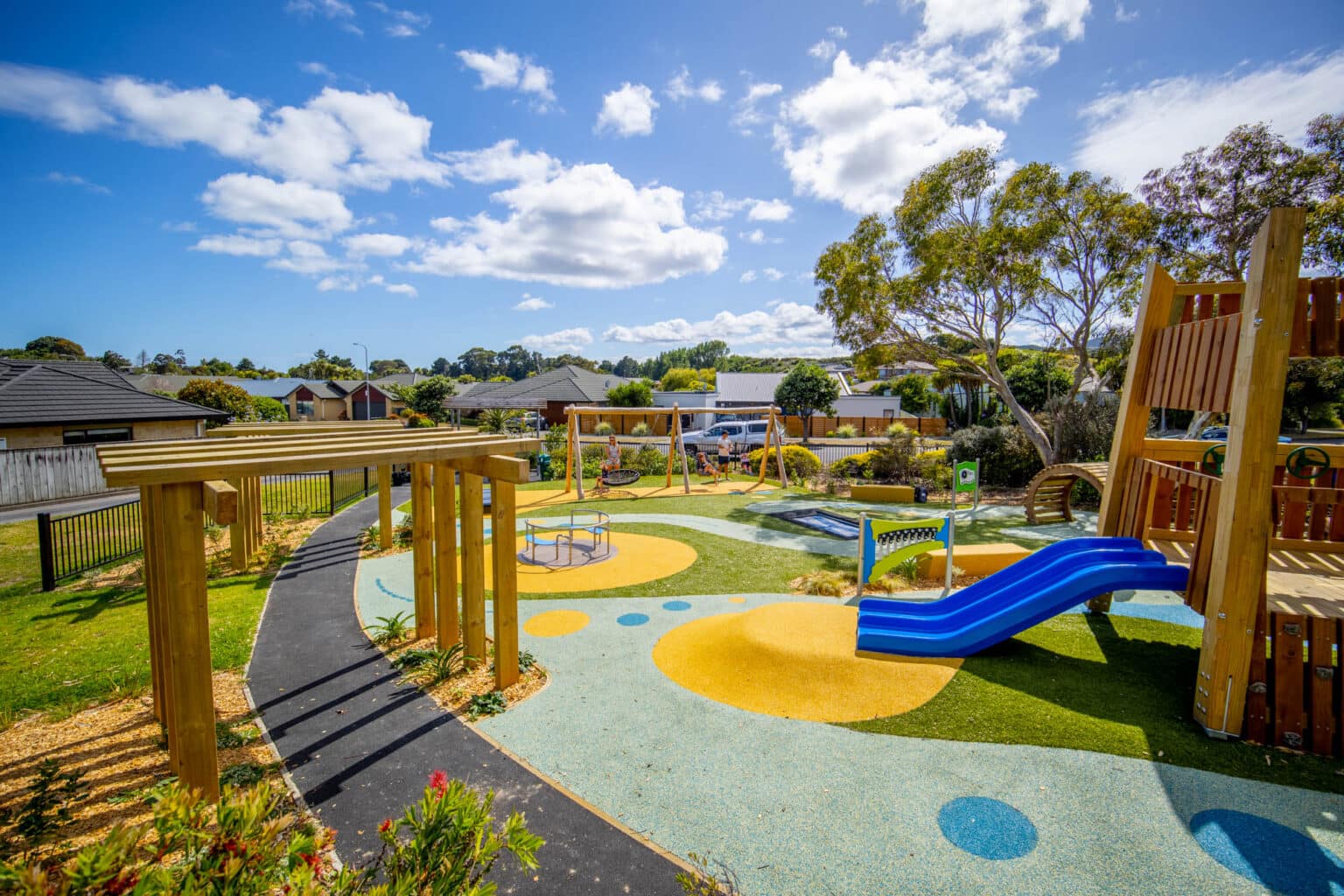 Winner of the 2023 Playground of the Year Award!
Kapiti Coast District Council
We are extremely proud to introduce you to the Lorna Irene Reserve Playground, the celebrated recipient of the prestigious 2023 Playground of the Year Award by Recreation Aotearoa. Now an iconic feature of Paraparaumu, this playground stands as a testament to the power of inclusivity and community engagement.
Recognising a growing need for wheelchair-accessible playgrounds, the Kapiti Coast District Council, in partnership with Creo, began a transformative journey in 2022 to reimagine the existing playground at Lorna Irene Reserve. Our mission was clear: to create a universally accessible, fully inclusive play space that welcomed all children in the Kapiti Coast community.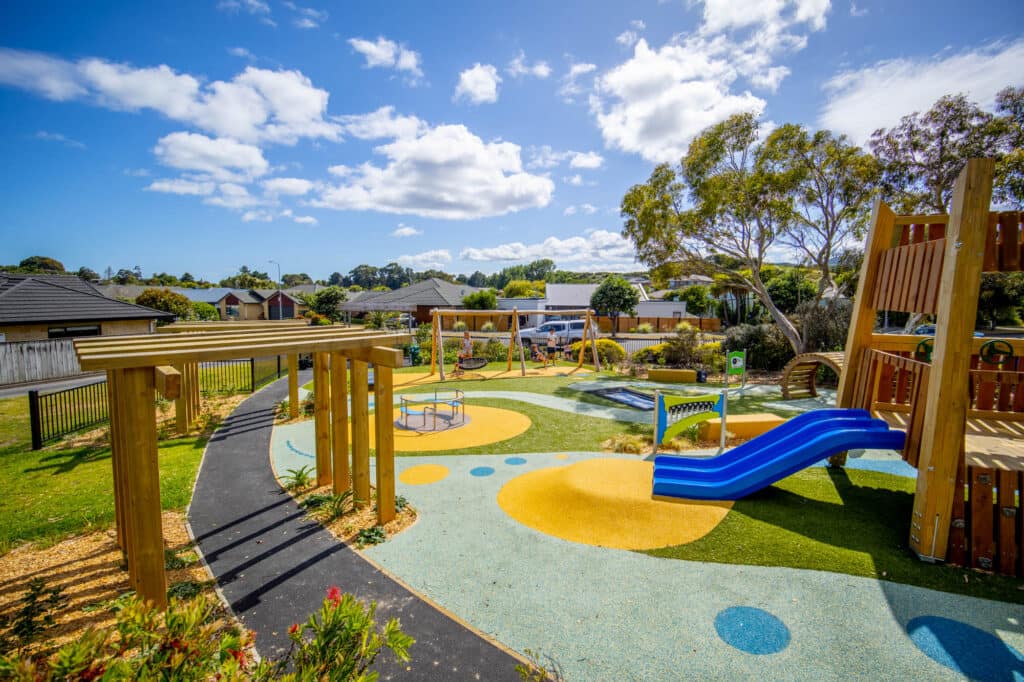 The former playground, with its high edging, bark surfacing, and non-inclusive equipment, presented barriers to play for many children. The community's desire for an inclusive play space was particularly acute in the Lorna Irene neighbourhood, home to a child who used a wheelchair. Bolstered by strong community support, the council embarked on a plan for a playground that would not only meet the needs of differently abled children but also enrich the play experience for the wider community.
Creo, who specialises in innovative playground designs, was brought onboard to breathe new life into the Lorna Irene playground. Our team focused on crafting an inclusive, sensory-oriented design that catered to a broad spectrum of ages and abilities. The goal was to create a playground that delighted everyone, with a special focus on ensuring the local child who used a wheelchair could fully enjoy the space. Initial designs and 3D concepts were presented to the council and shared with the local community, encouraging extensive feedback before proceeding to construction.
Drawing from their extensive experience in designing and building inclusive play areas, our design team introduced unique play elements and equipment to ensure the playground was both engaging and safe.
The Creo team replaced the previous playground's edging and bark surfacing with a smooth, seamless surface that improved access to and around the playground. They introduced novel, accessible play equipment, including a large basket swing, a wheelchair accessible trampoline, an inclusive carousel, an accessible tower structure with a slide, and a variety of sensory elements like mirrors, windows, musical walls and ground games. To further enhance the sensory experience, they used a combination of surfacing materials to create different textures and incorporated natural plantings to foster a welcoming and inviting ambiance.
The revamped Lorna Irene Reserve Playground has since become a haven of fun and connection for children of all abilities. We are immensely gratified that it has been recognized by Recreation Aotearoa, and we warmly invite you to visit and experience this award-winning, inclusive playground for yourself.
If you'd like more information or to discuss a new project, get in touch today