Mission Heights Primary School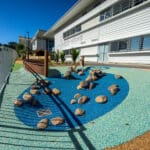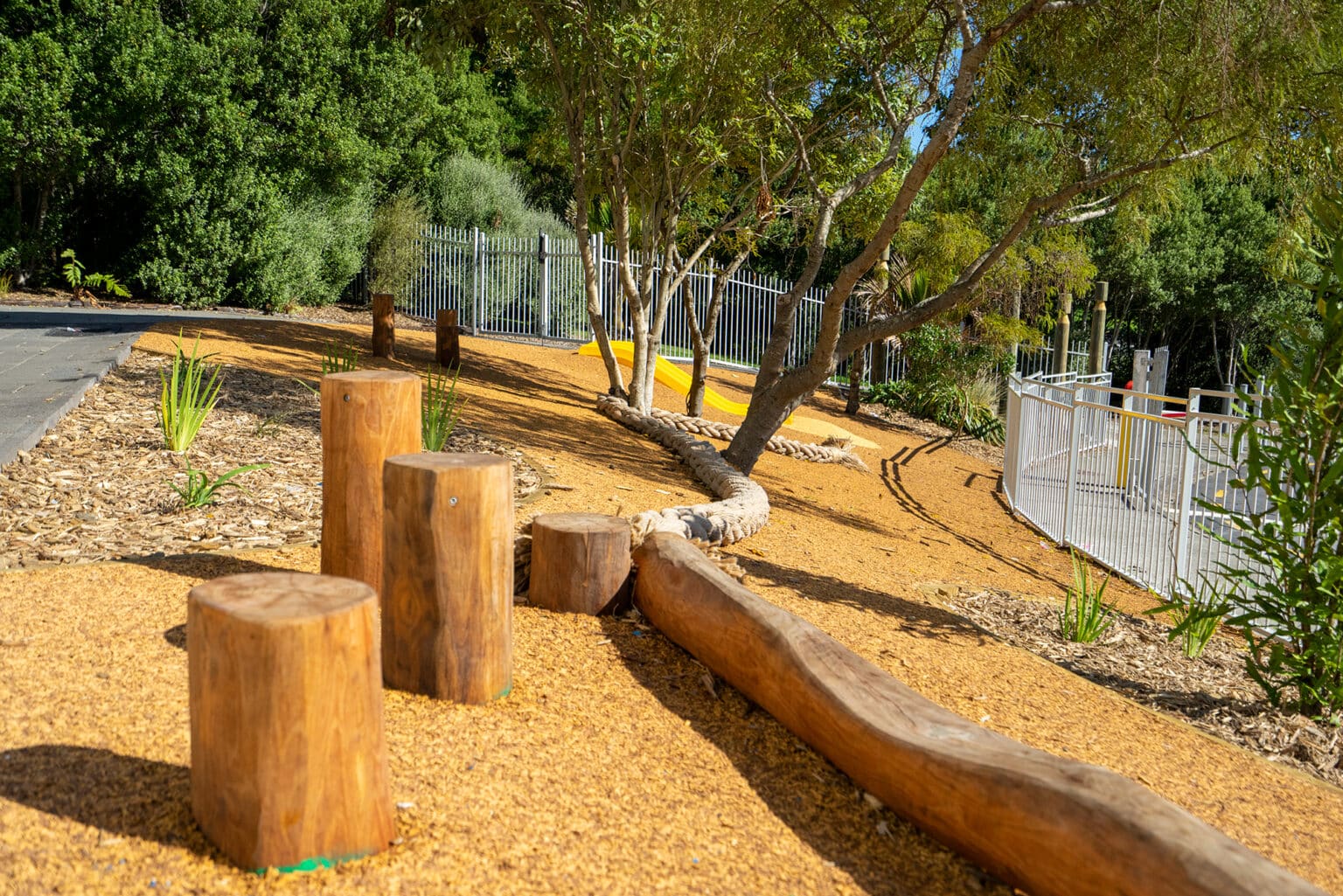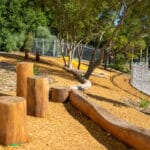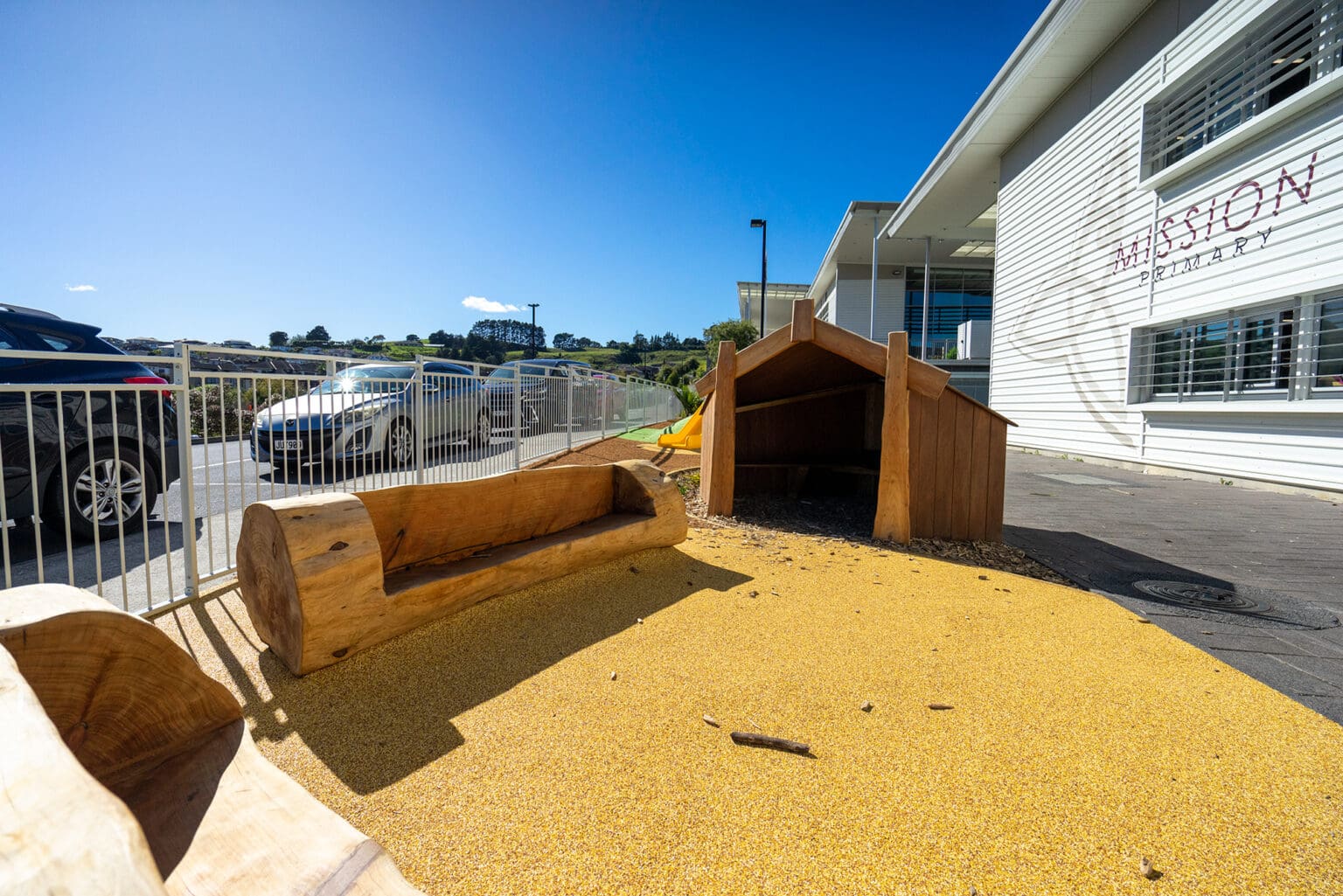 Mission Heights Primary School
Turning Concrete into Child's Play
At Mission Heights Primary School, a concrete yard posed an enduring problem for teachers and children alike. According to Camelia, a new entrant teacher at the school, the previous environment was uninviting and hard on young students. "Our children were struggling to find an area to play, especially our younger children…there were a lot of bruised knees and grazes because of the concrete," she recalls.
Mission Heights, home to approximately 700 children, recognized the crucial role of outdoor play in childhood development and took the bold step of transforming their grey, concrete landscape into a vibrant, interactive playground.
A Paradigm Shift in Playgrounds
Following a successful upgrade of their existing playground into a natural play area, the school saw an opportunity to extend their revitalization efforts to the concrete yard. This previously overlooked area became the next candidate for an exciting playground transformation. The new playground design aimed to invite exploration and physical activity, promoting healthy play habits among the children. The transformation, accomplished within a week, had an immediate and profound impact.
Camelia enthusiastically reports on the children's reaction: "Our youngest children really love it. They love how there are, you know, the obstacle courses and the different heights where they love to explore."
Playground Elements that Kids Love
The new playground, designed with children's interests in mind, features a variety of components including slides, hills to climb on, and huts for those quieter moments. "And we've done some writing last week, in fact, about the new playground. The children talked about, you know, how they loved to play on the slide. They loved the little hill that they can climb on, and they love the hut that they can sit in."
Not only does the new space provide children with a safer, more enjoyable place to play, but it also serves as a springboard for classroom activities. Children's love for the playground transcends the playtime, transforming into a source of inspiration for their academic projects.
The Enduring Impact
A week after the introduction of the new playground, Camelia and her colleagues are observing that the children's enthusiasm for their new playground shows no sign of waning. "Our children have been telling us how much they love the playground," she says, "Overall, I think this is a very cool playground that our children really love exploring, and they will continue to love exploring on the playground."
Not only has this project improved the daily lives of students at Mission Heights Primary School, but it's also set a positive example for other institutions struggling with similar issues. The concrete-to-playground transformation is a testament to the power of creative, child-centred thinking in education.
Camelia concludes, "And I think it's highly recommended." With her endorsement and the clear delight of the children who play there, the new playground is an undeniable success, underscoring the importance of play in children's development and how educational institutions can facilitate it. Mission accomplished!
If you'd like more information or to discuss a new project, get in touch today