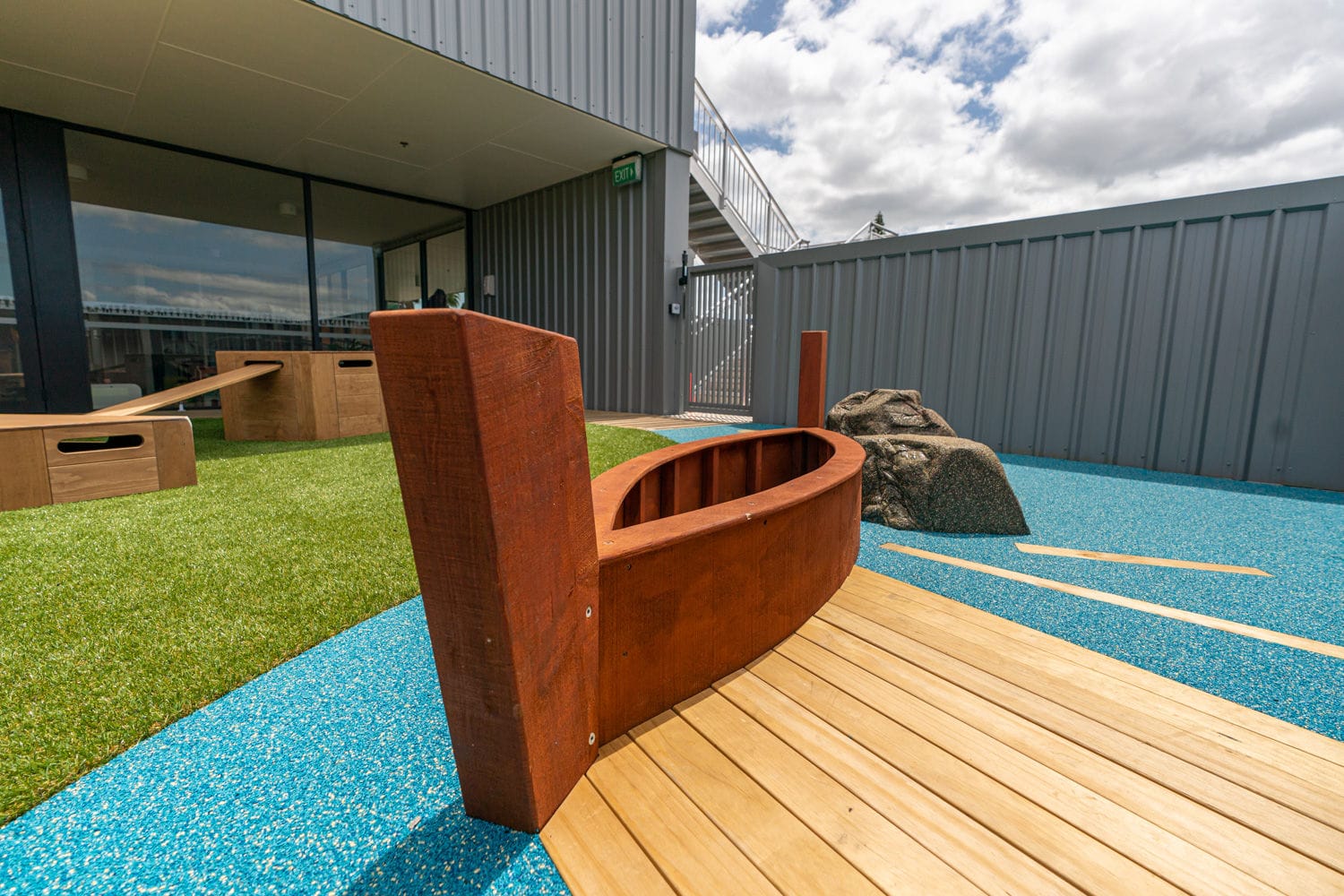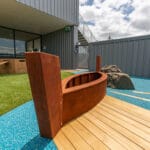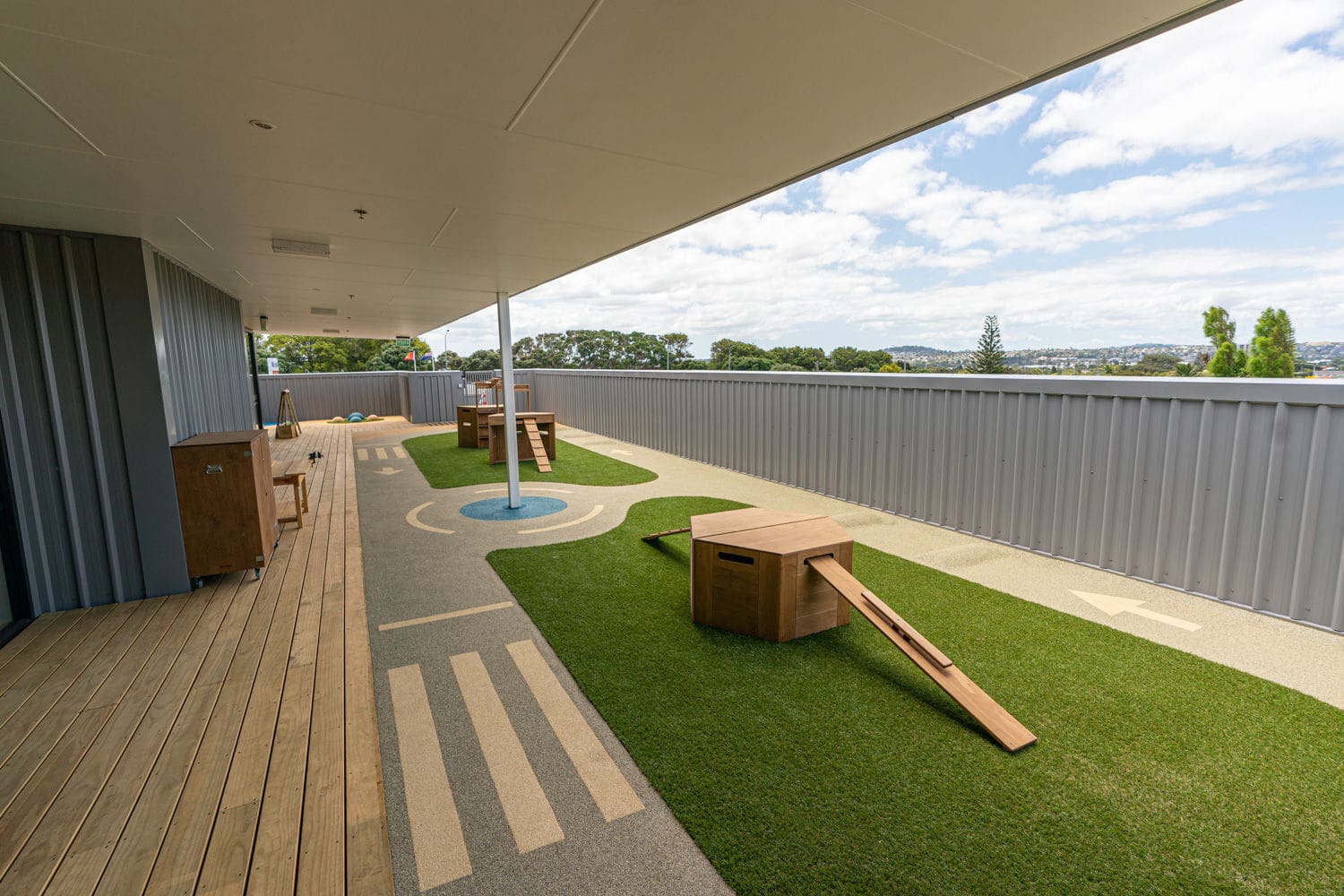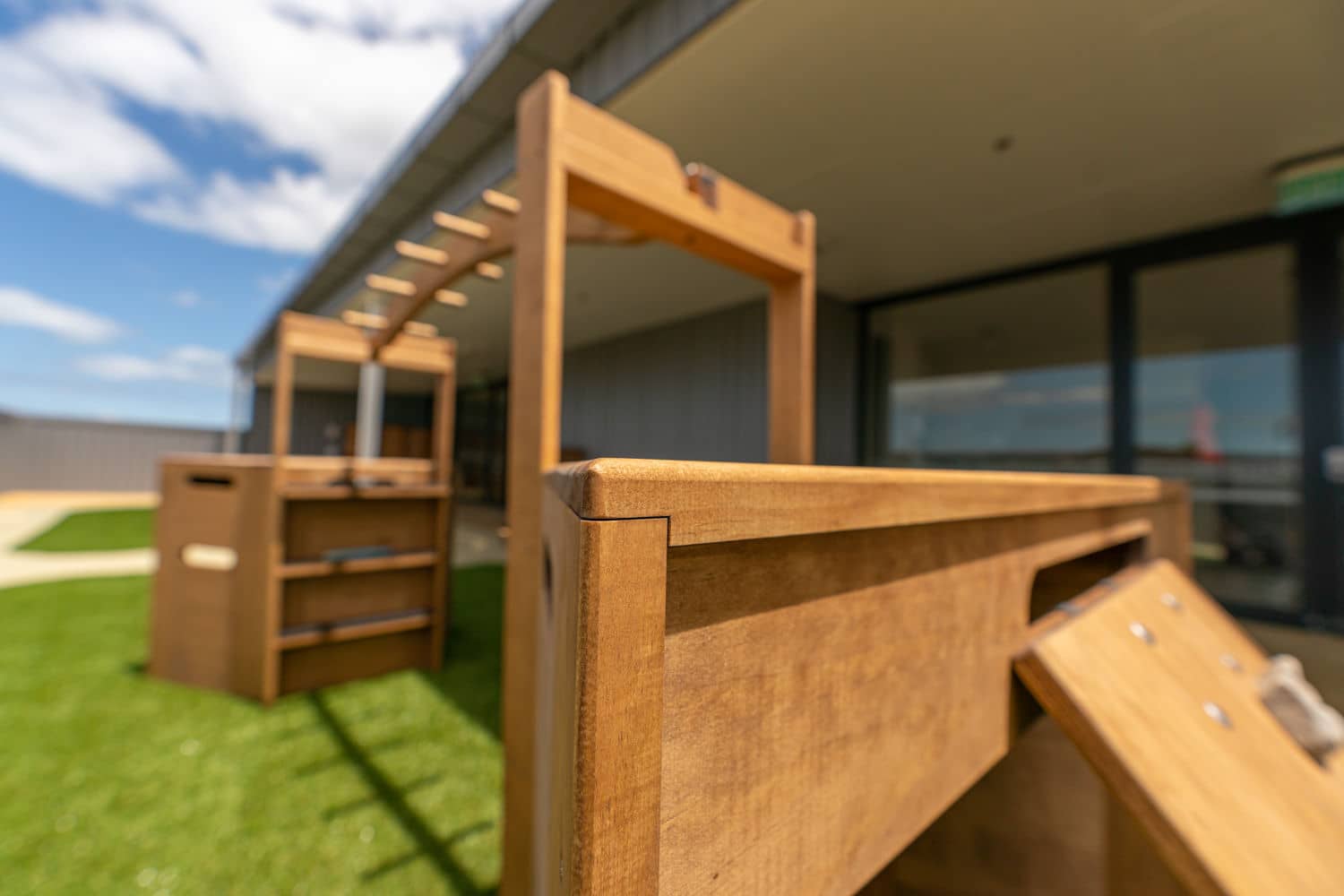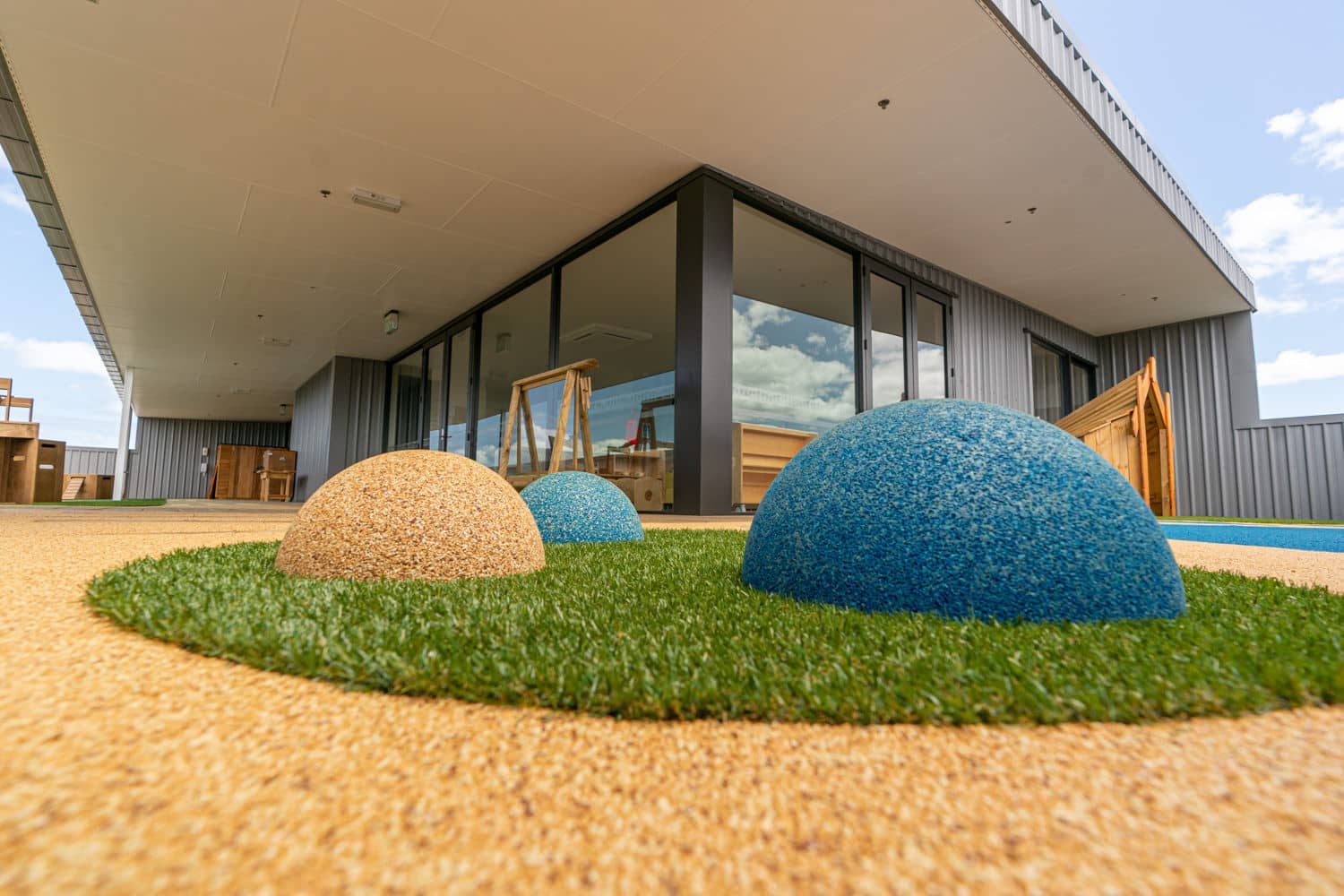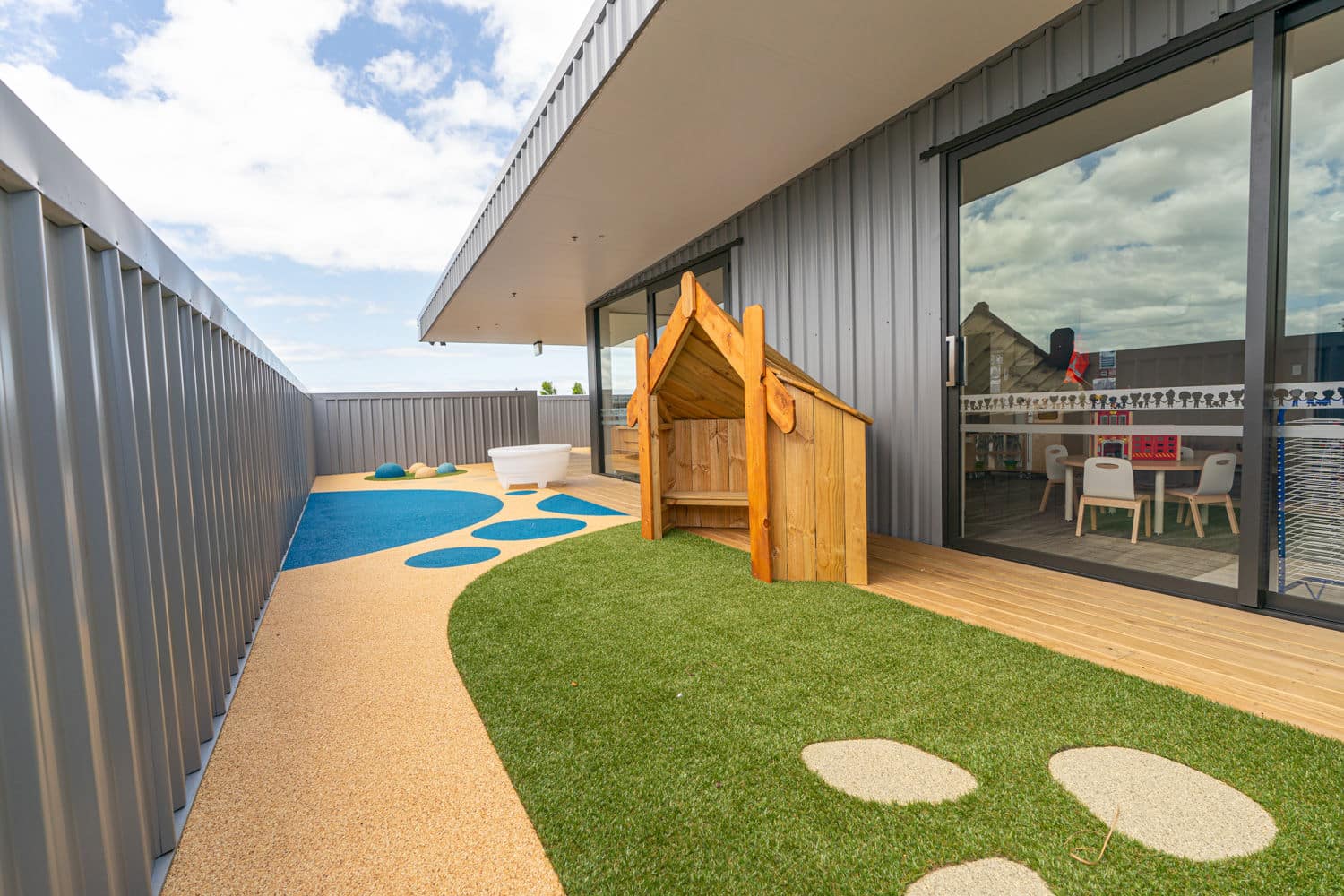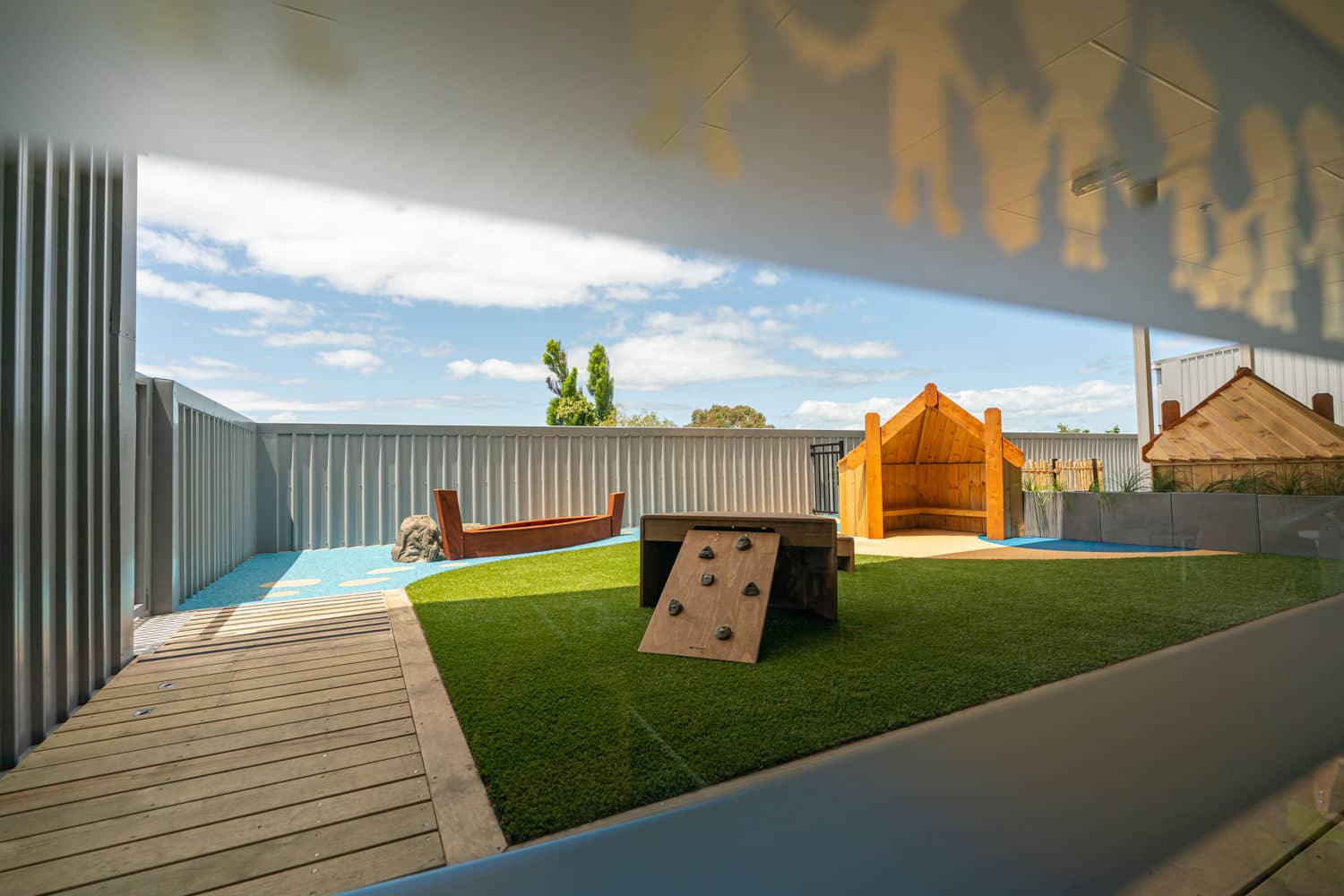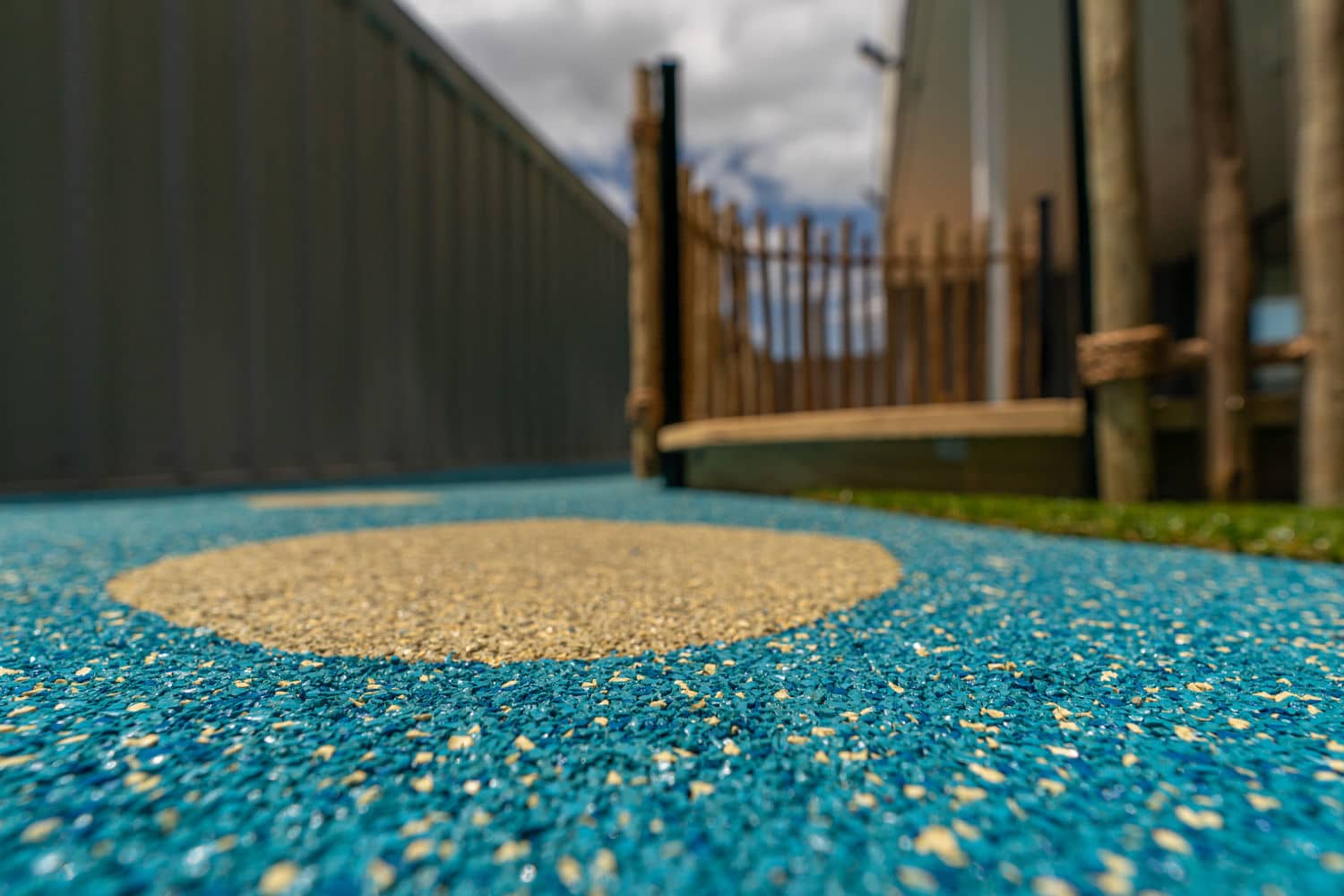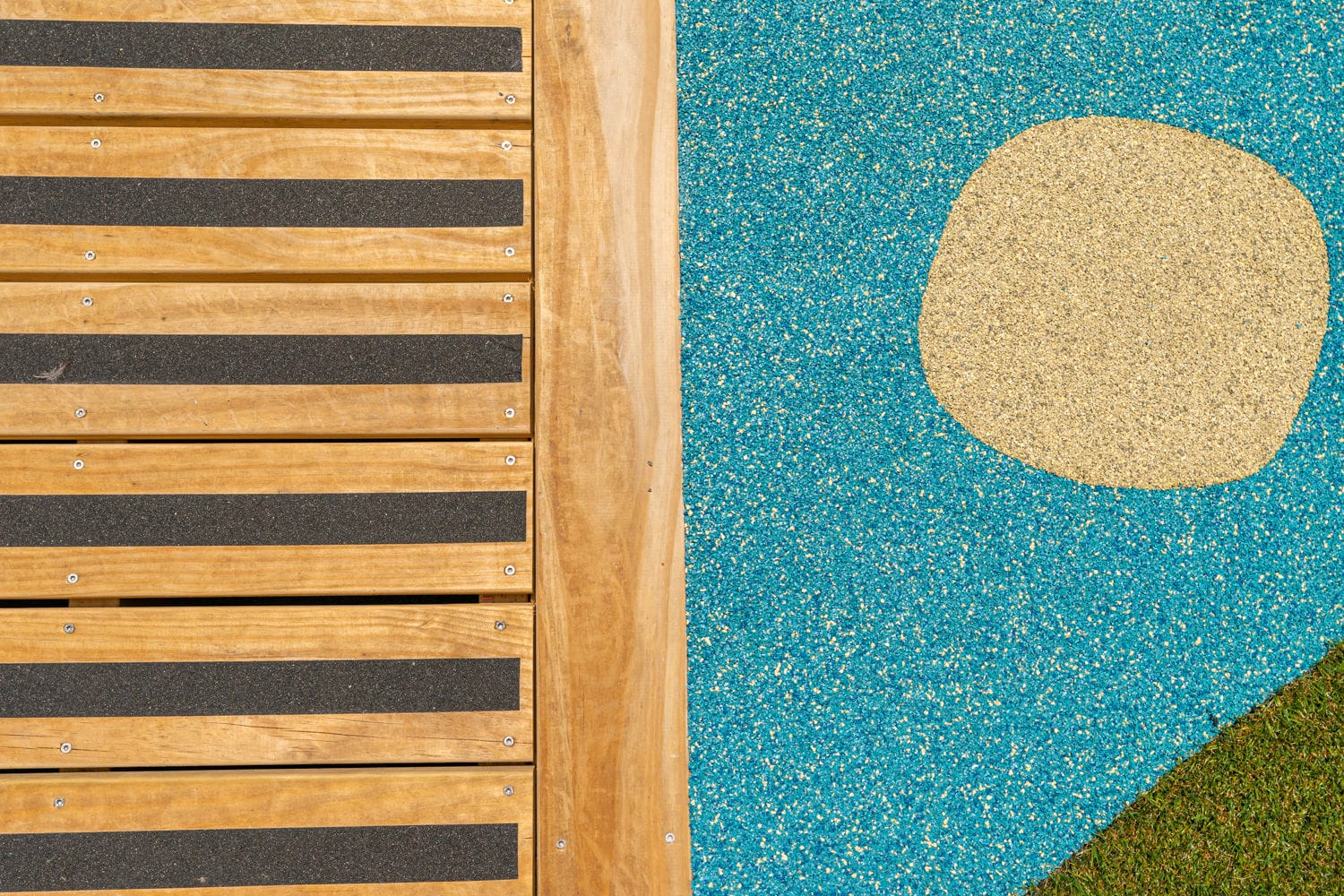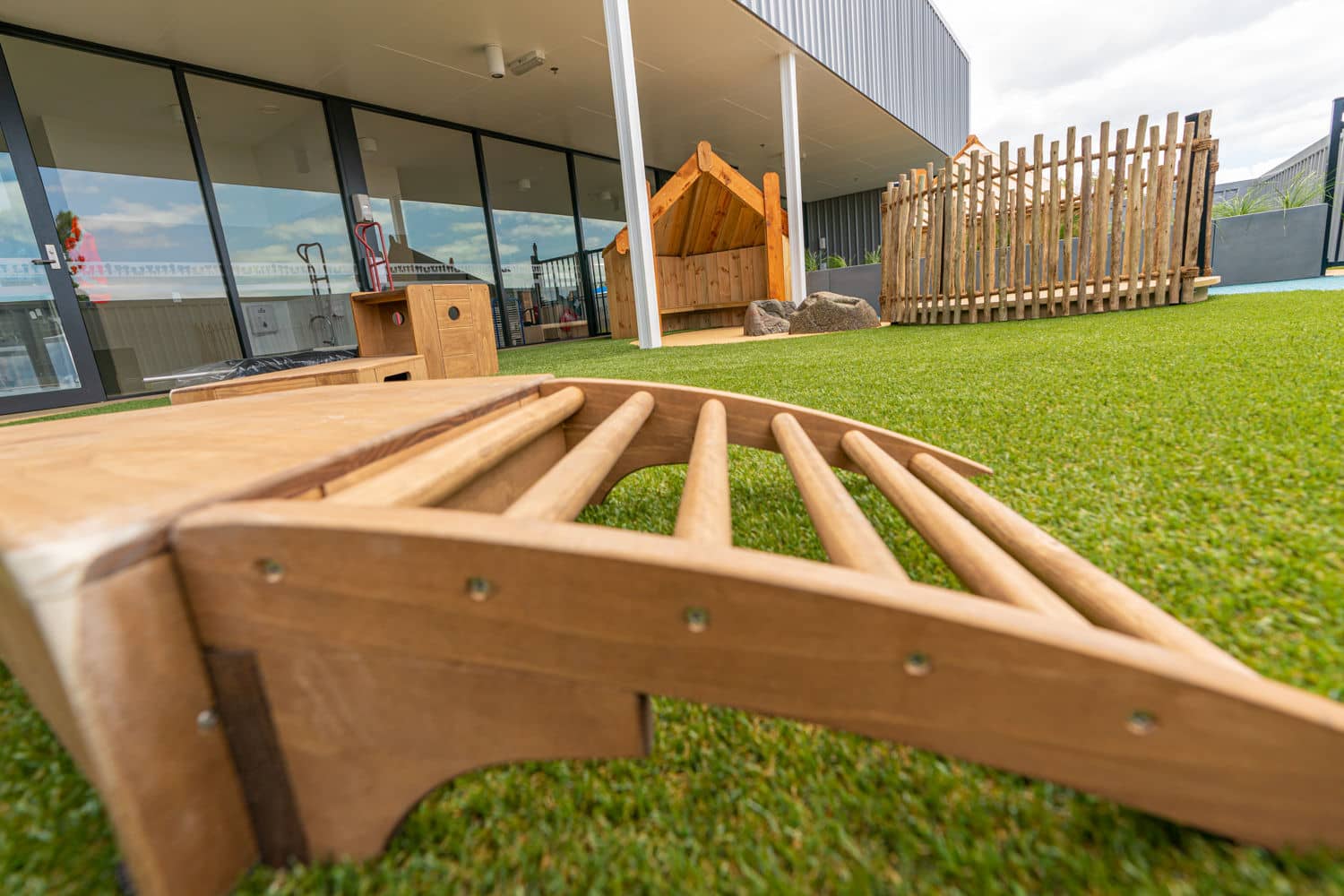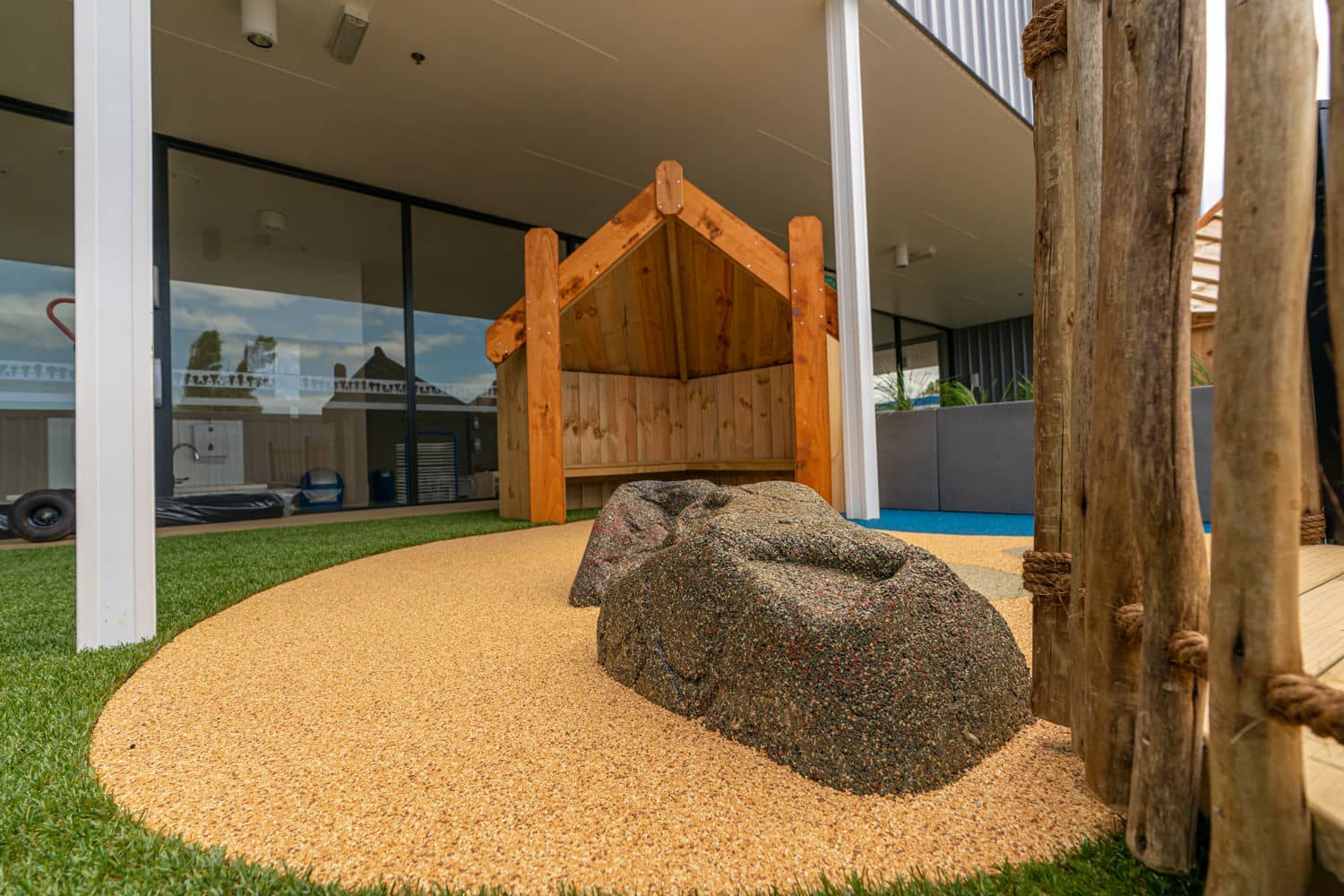 JustKidz Kelston's playspace is situated on a second-floor balcony. That made designing and building the new playspace a challenge for the Creo team, but one we were excited to accept.
Creo was given the task of creating an exciting, active outdoor space within the long narrow confinements of the second story balcony.
Using the interesting shape of this space to her advantage, she created a layout divided into different sections which delivered different play types.
To make use of every inch of space, Creo opted for multi-use areas with flexible play equipment that can be moved to create larger open plan spaces.
These multi-use areas were enhanced with a variety of bright surfaces which provide texture and added play value and aid in the development of sensory play which can help develop brain function, social behaviour, and fine motor skills such as balance and spatial awareness.
This surfacing also works as a safety surface by meeting critical fall height requirements for the centre's flexible play equipment.
The surfacing and changeable play equipment was complimented with carefully considered fixed play equipment such as Whares, Wakas, sandpits, secret circles, and an outdoor kitchen; all of which offer a multitude of play types and experiences as well as helping to divide the space.
Combining the fixed structures alongside with flexible options makes for a varied and adaptable playspace that has plenty of play for all.
If you'd like more information or to discuss a new project, get in touch today