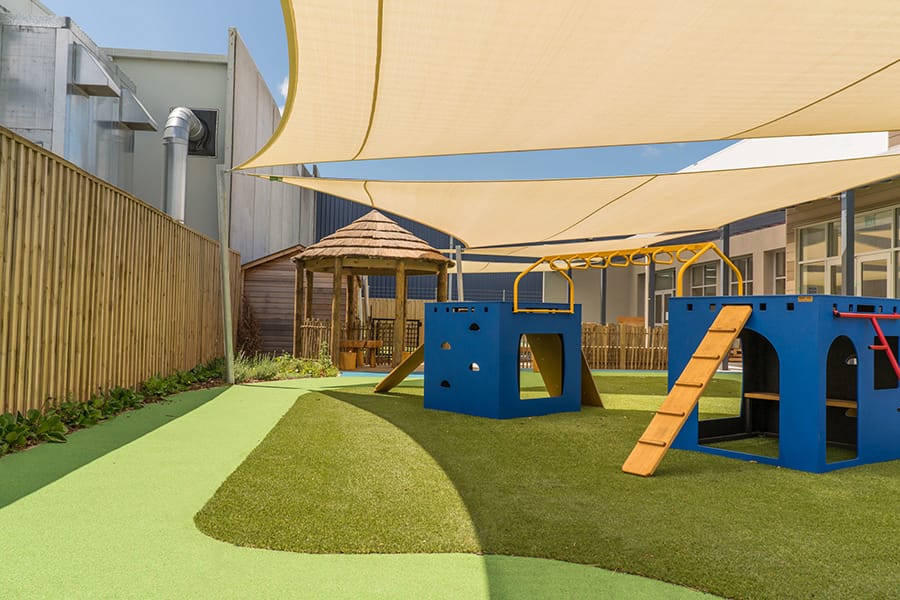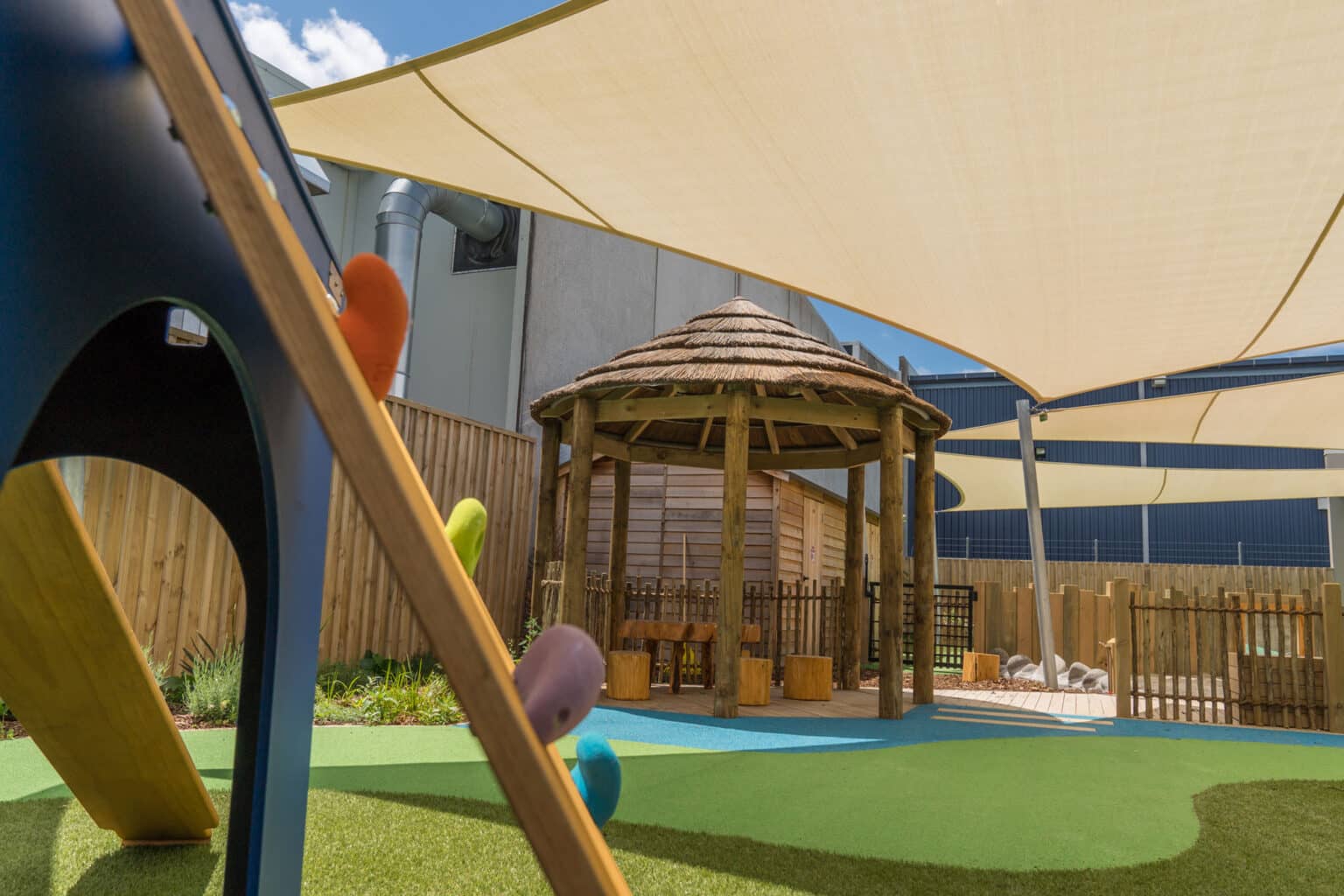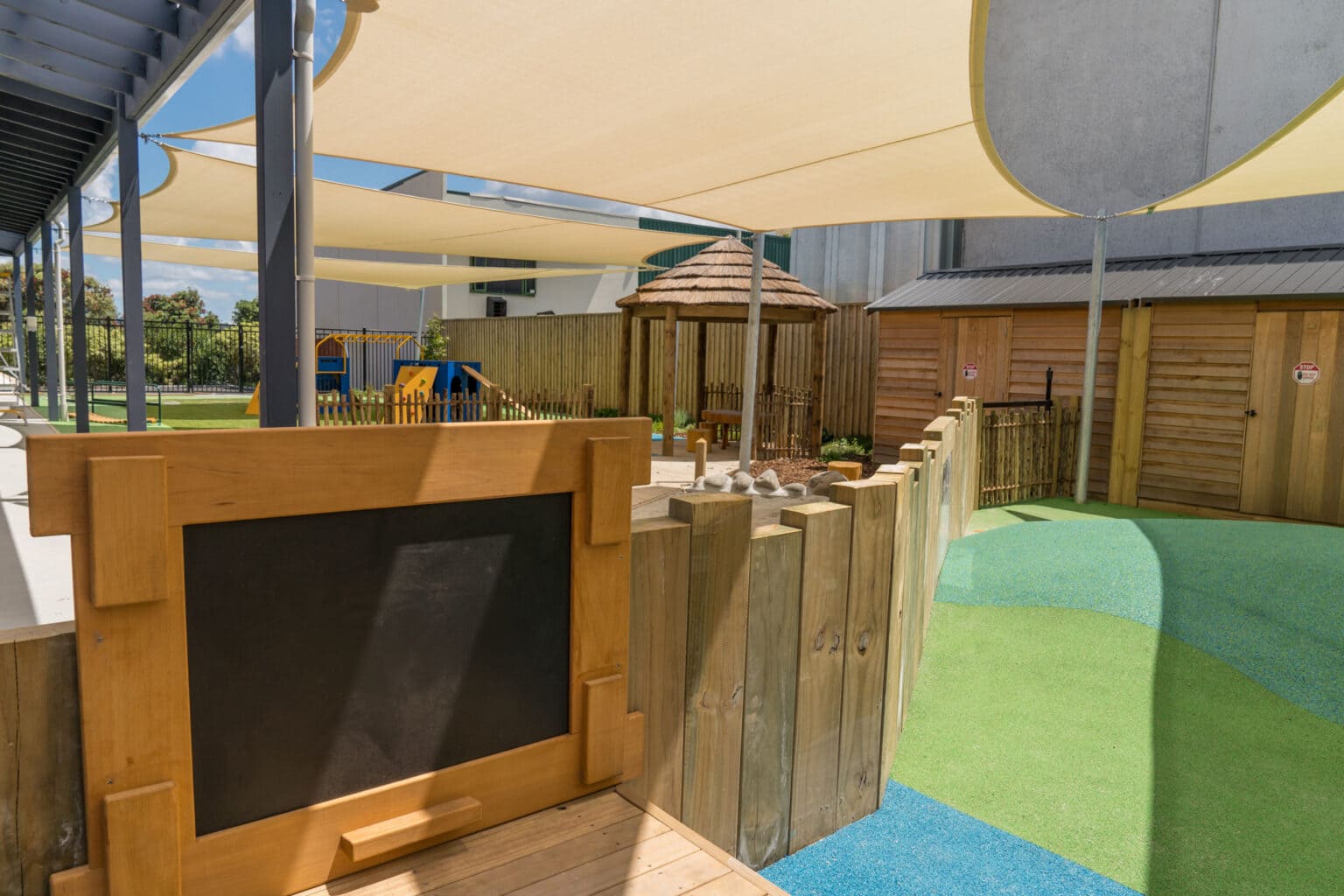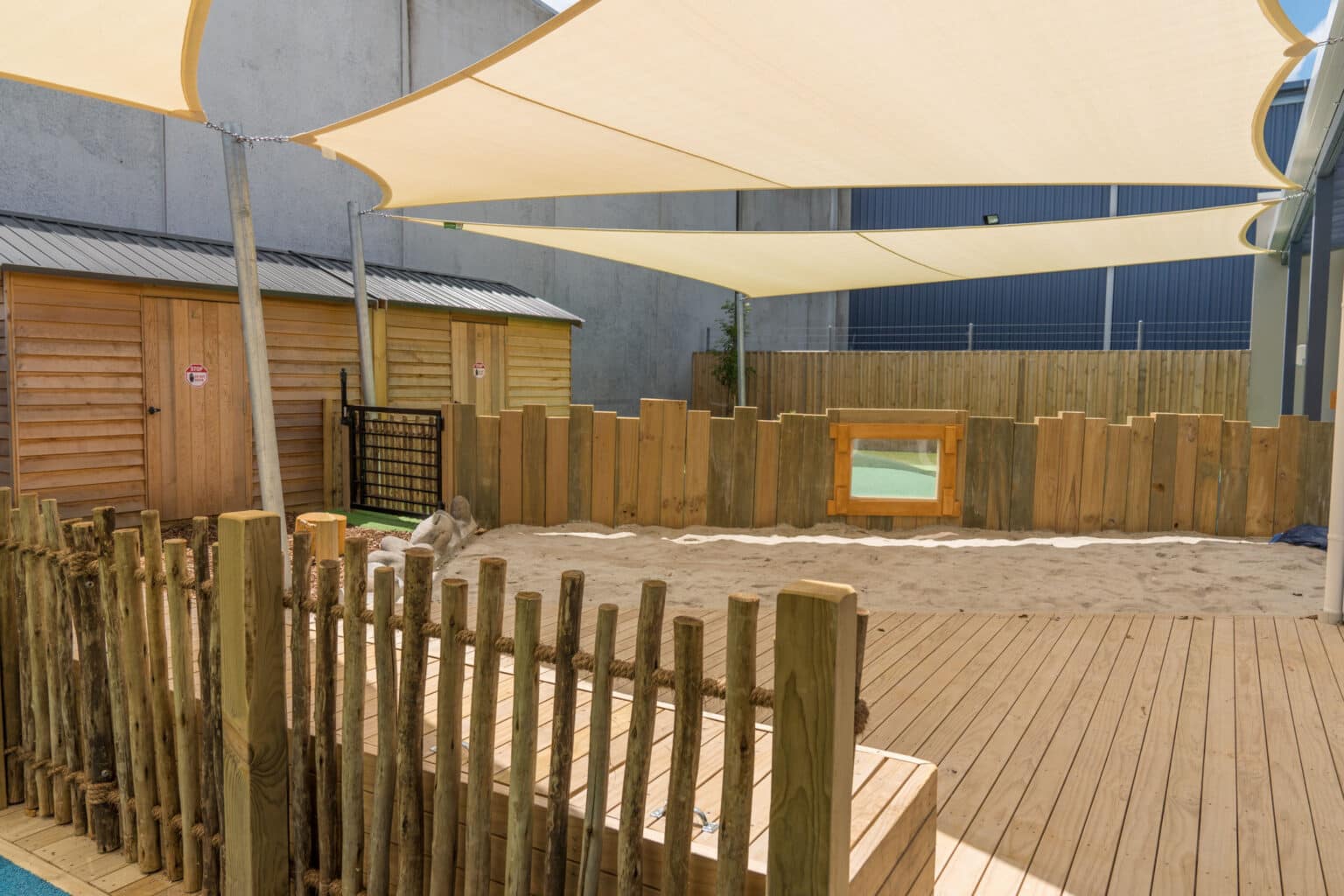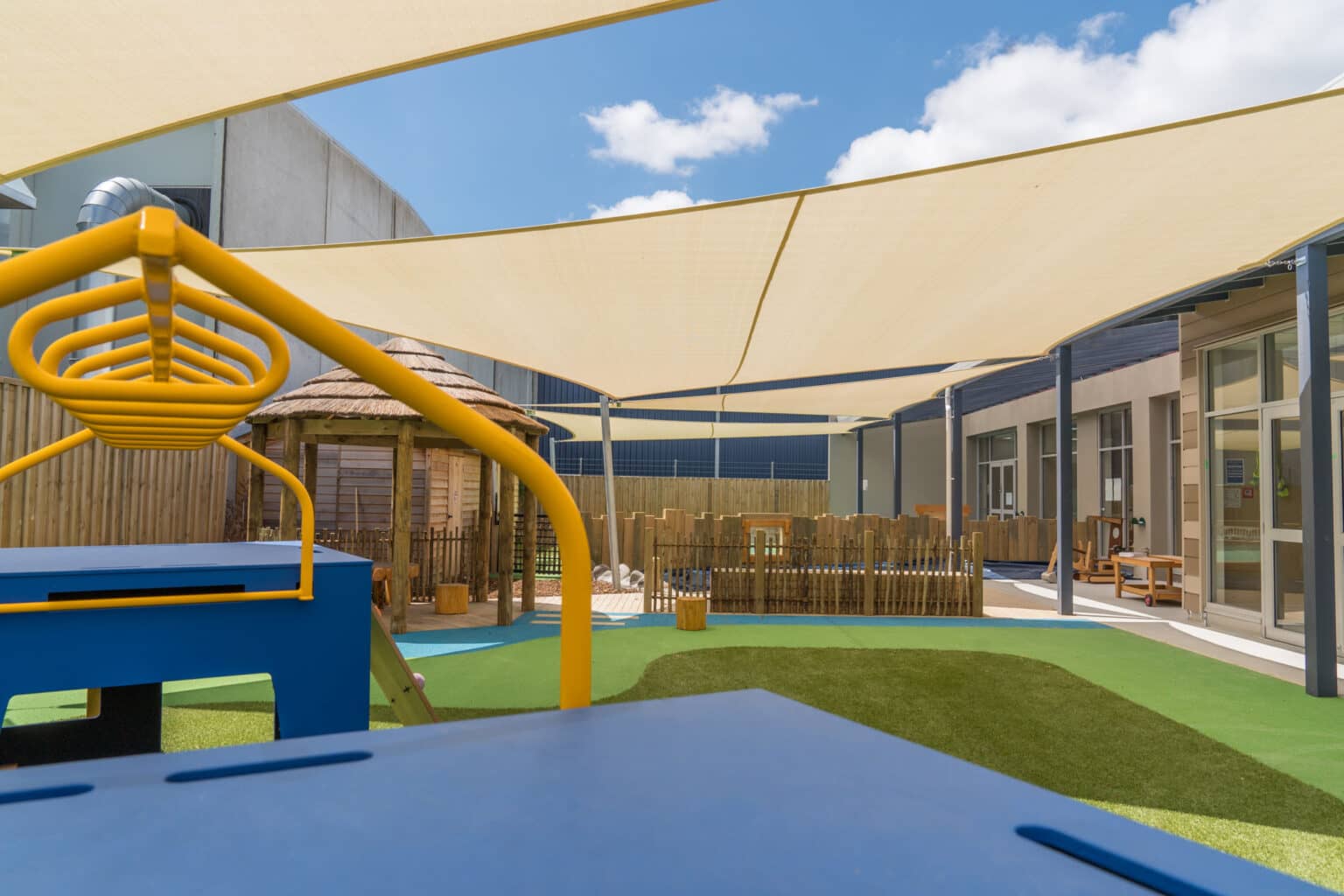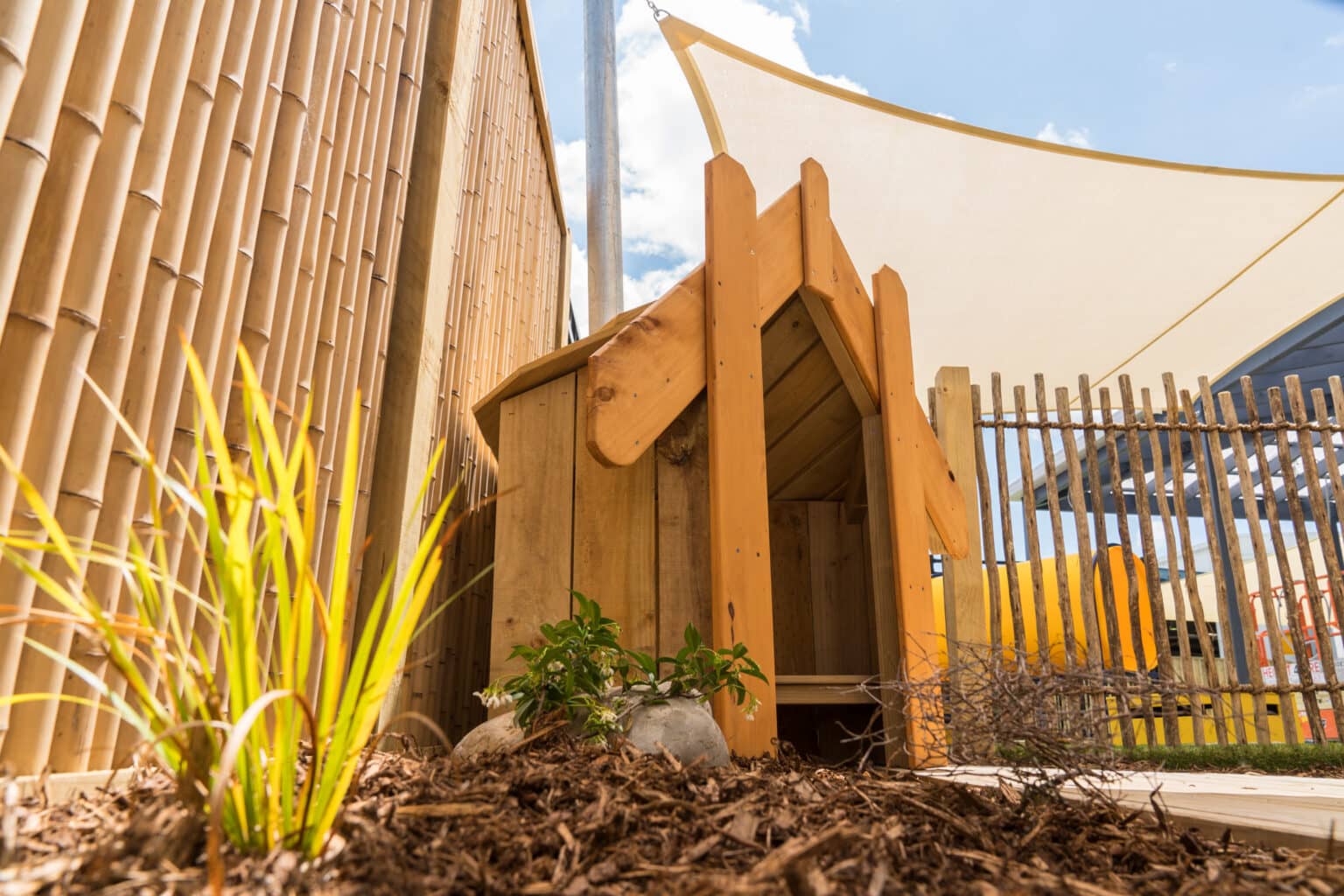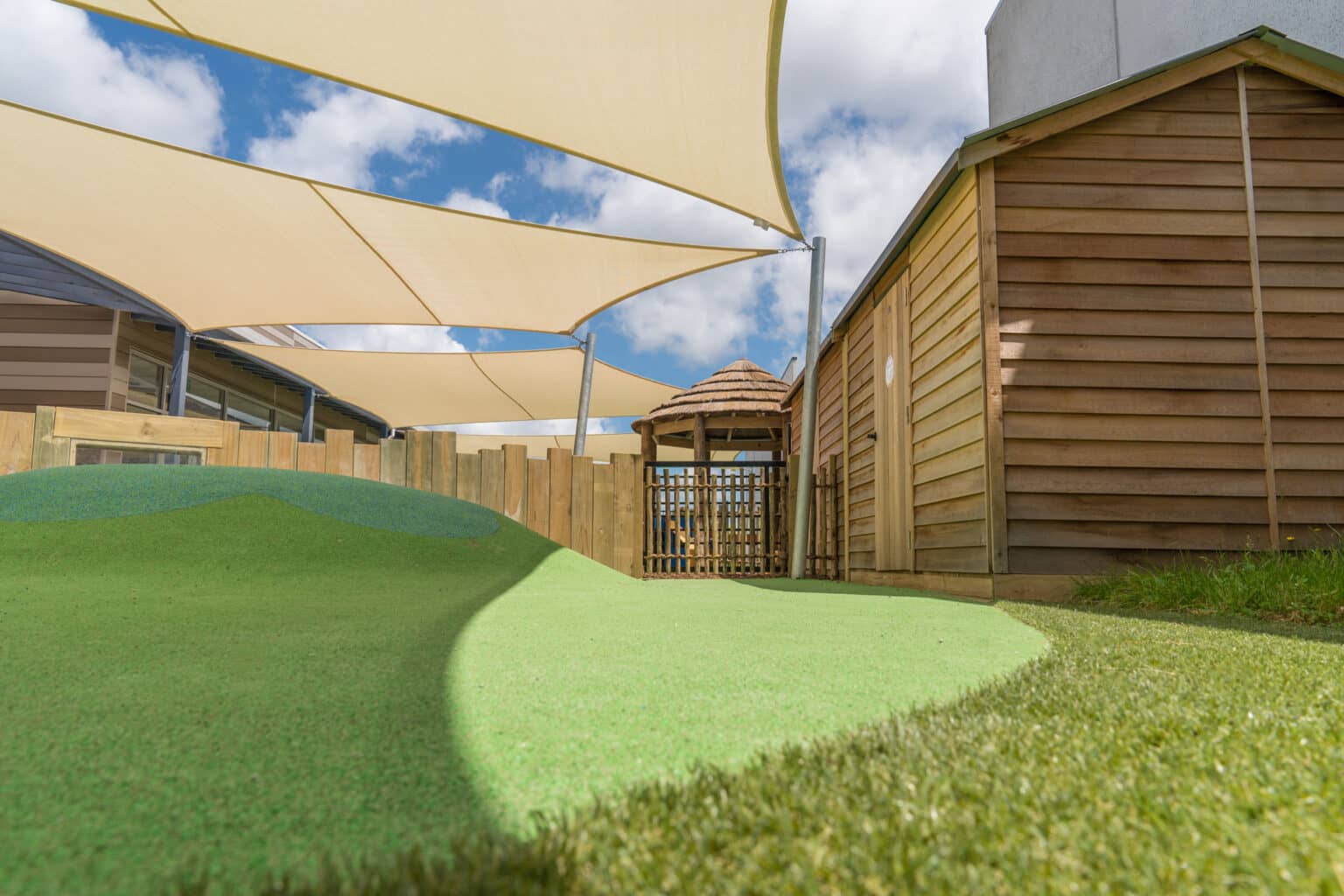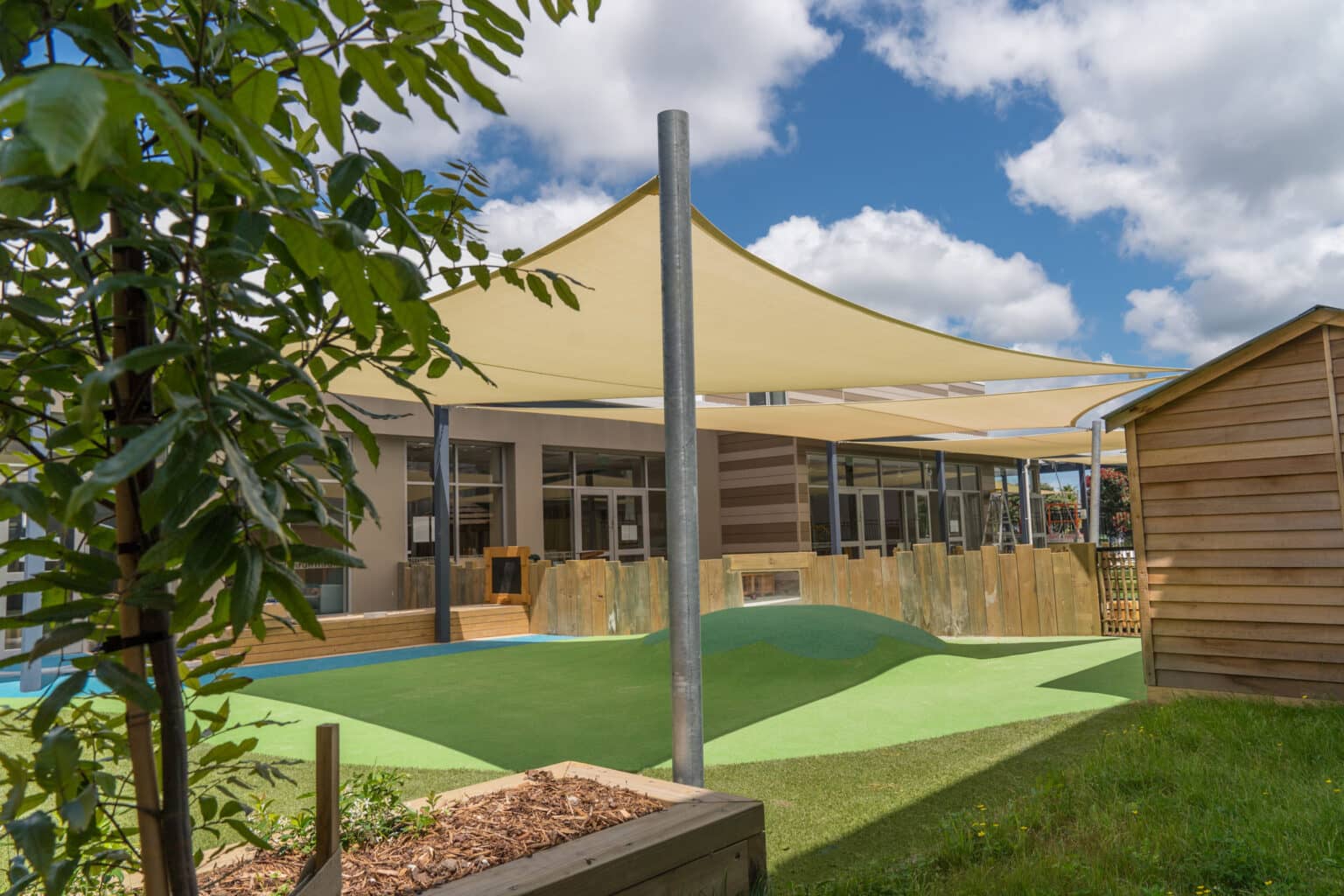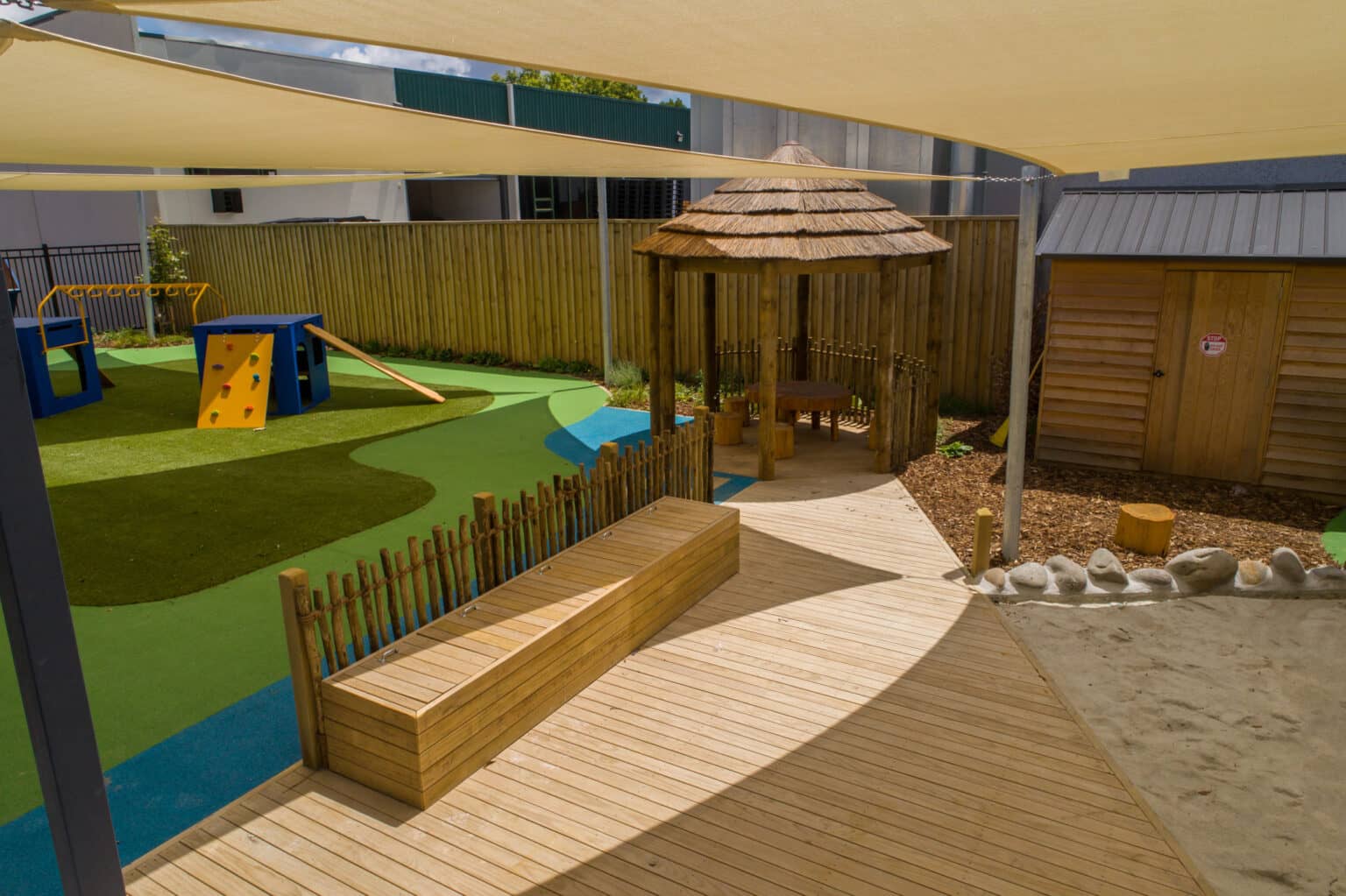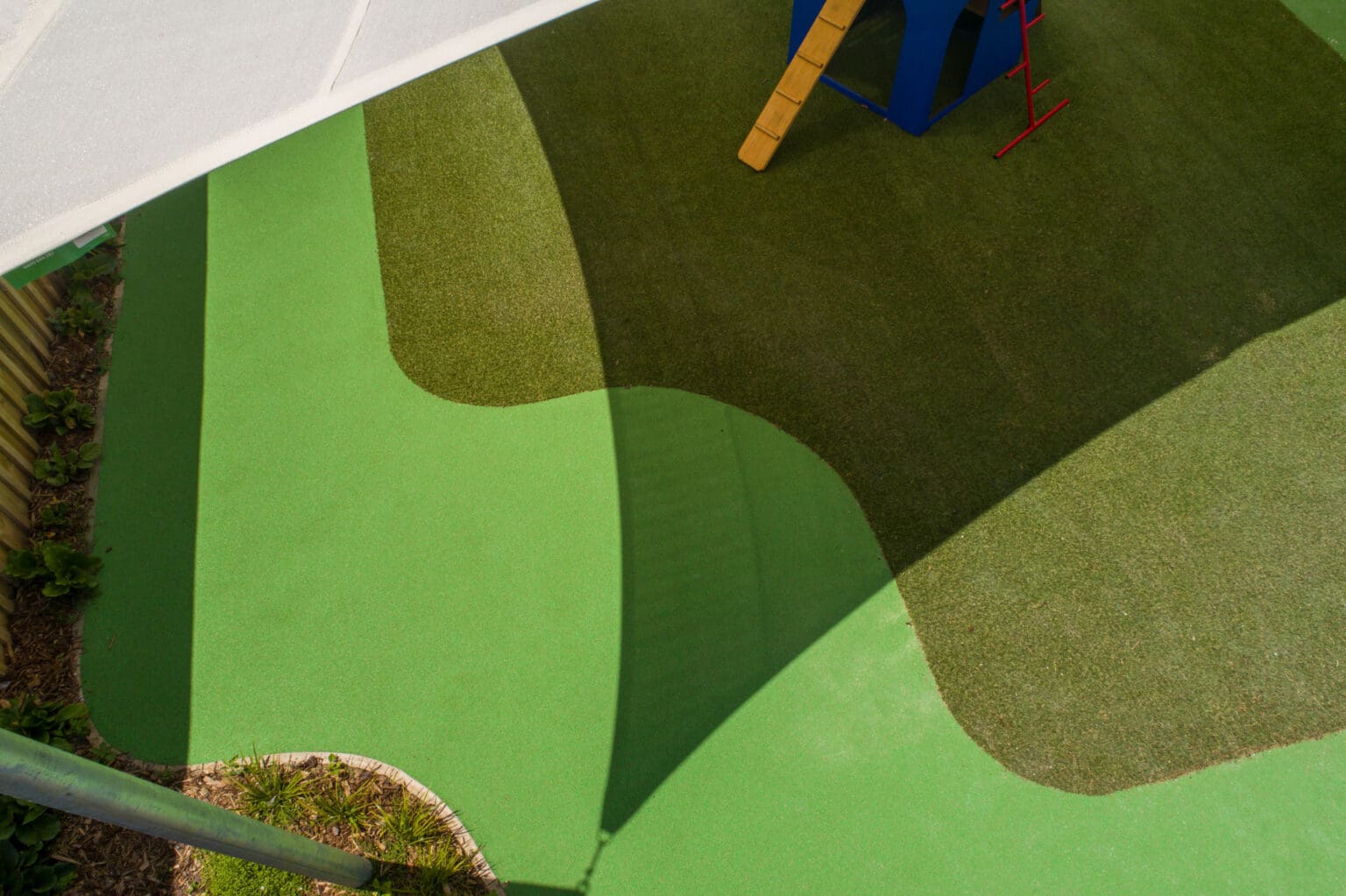 JustKidz Albany is a large purpose-built early learning centre located on Albany's William Pickering Drive.
The playspace build was an ambitious project from the beginning. This was because it was surrounded on three sides by large buildings, presenting a real challenge to the Creo design team to create an inviting and warm playspace from such an urban situation.
Through the placement of natural wood fencing and shade sails, the Creo team was able to block out the surrounding buildings and with the help of colourful surfacing, play equipment, and planting, were able to establish a bright playful mood within the space.
The inclusion of natural timber decking, mulch, Fale and waterplay structures help to further soften the feel of the space.
The outcome is a playful oasis at the heart of the surrounding industrial park.
If you'd like more information or to discuss a new project, get in touch today