Westland District Council
Welcome to the Cass Square Playground! We're excited to transform this space in a destination for fun and learning!
It's not just about new swings and slides—it's about building a place where memories are made right here in the heart of Hokitika.
This is a collaborative project where our design team will work directly with Westland District Council and the community to create a unique playground that connects with its people.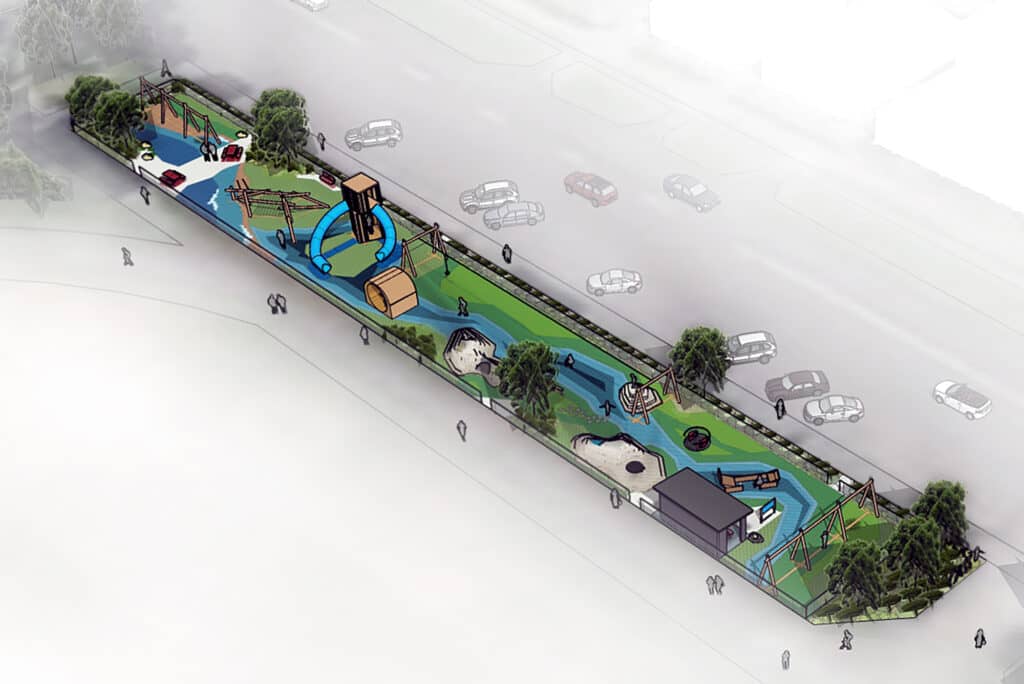 The Vision
We're imagining a playground that feels like a natural part of the community. A place for fun, and people of all ages can find something to enjoy. It's about blending the fun of play with the beauty of our local park. 
The Plan
Swings for the little ones and the young at heart.
A dynamic rope area for amazing adventures.
Mounds with tunnels for the explorers.
Sheltered spots for the parents and for a deserved rest.
Greenery and pathways make the space inviting.
Design Approach
Local Connection

: We're infusing the playground with the essence of Hokitika.

Diverse Play

: We're creating spots for active, imaginative, and relaxed play. Features like sensory play and an exciting flying fox.

Comfort in Mind

: We're choosing durable, comfortable materials for everyone to enjoy. 

In Tune with Nature

: The design will complement the park's natural beauty.
Creo's Commitment
Made in New Zealand: Our equipment is proudly made in New Zealand, showcasing local expertise.
Award Winning Quality: We're creating safe, durable play spaces that stand the test of time.
Sustainable Materials: We use recycled materials, like rubber for safe landings, to protect our environment.
Fun for Everyone: We're dedicated to making sure there's something for everyone, no matter their ability.
Creative Highlights
Drawing inspiration from Hokitika's wild landscapes, we're designing a playground that's as much a part of nature as it is a hub of activity, with wooden structures and elements that echo the local scenery.
What to Expect
Swings that offer a sense of freedom, musical instruments for play, and elements that reflect our heritage.
Accessible equipment so everyone can join in the fun.
Climbing structures that invite kids to reach new heights reminiscent of Hokitika's natural wonders and historic architecture.
This is just the beginning. As we roll out the project, we'll share updates on the progress and milestones. Keep an eye out for the latest news and get ready to join in the fun at Cass Square.
We're excited to bring this vision to life, creating a space where every visit is a new opportunity to play, relax, and connect. See you at Cass Square!
If you'd like more information or to discuss a new project, get in touch today