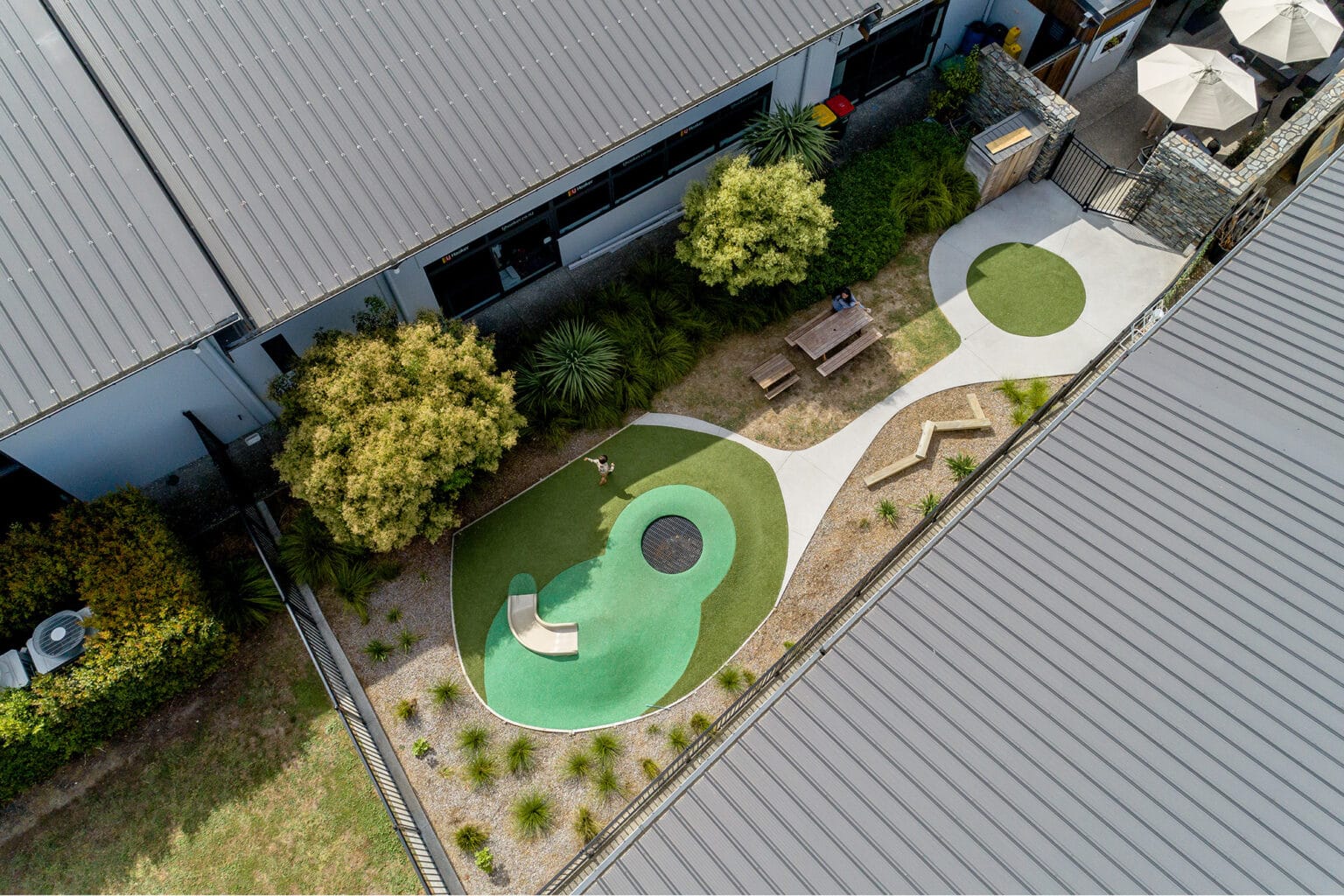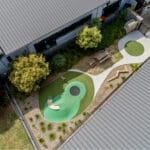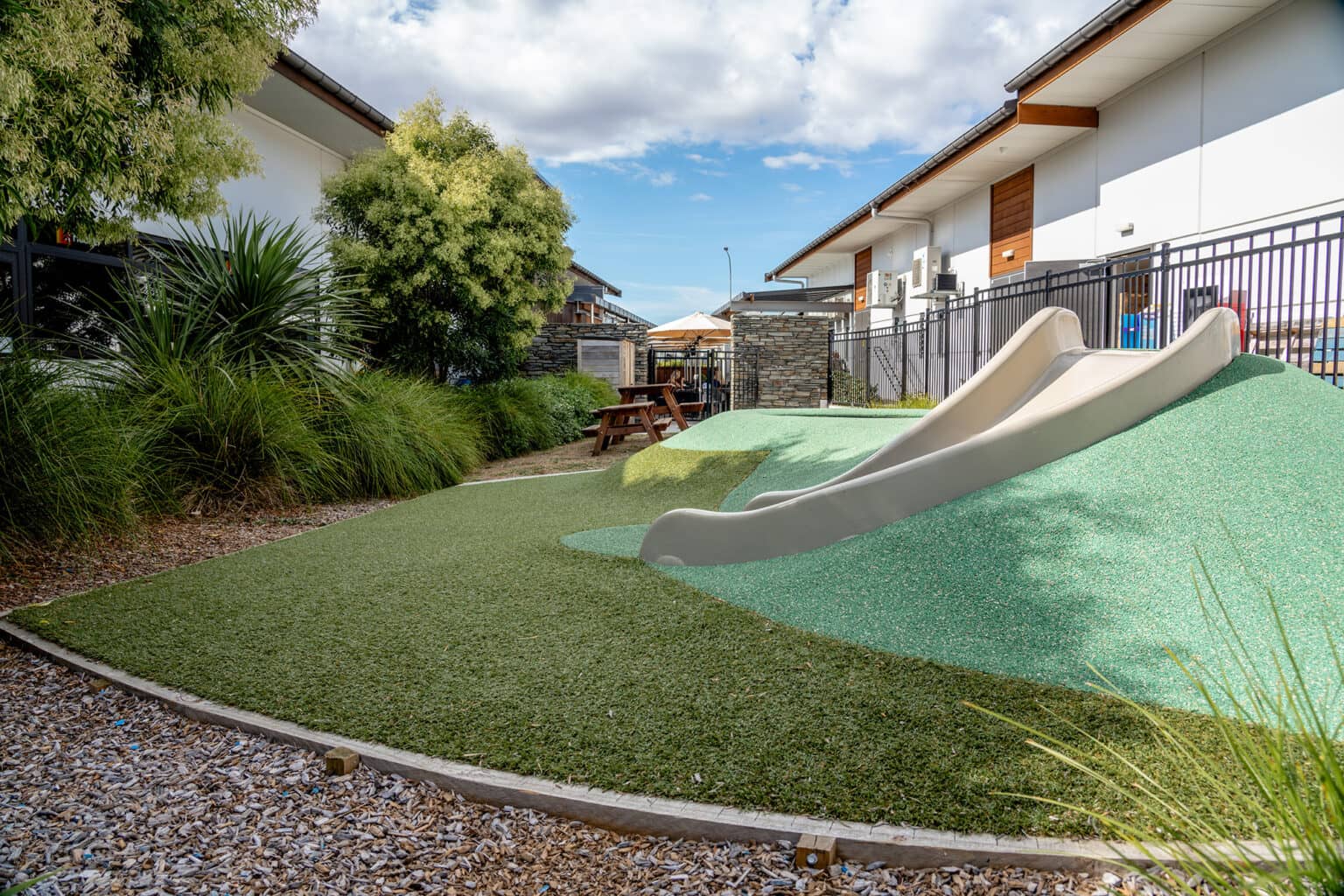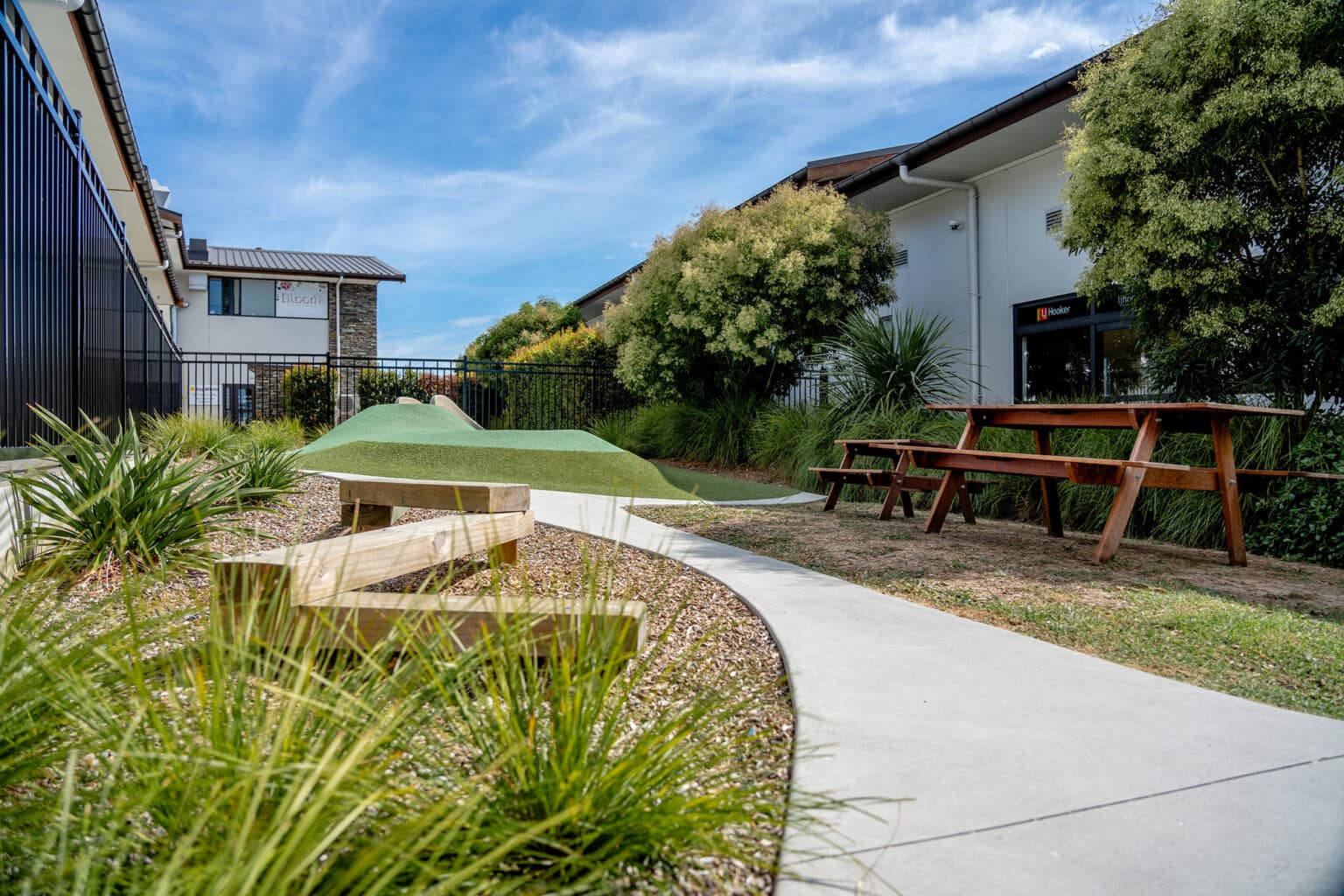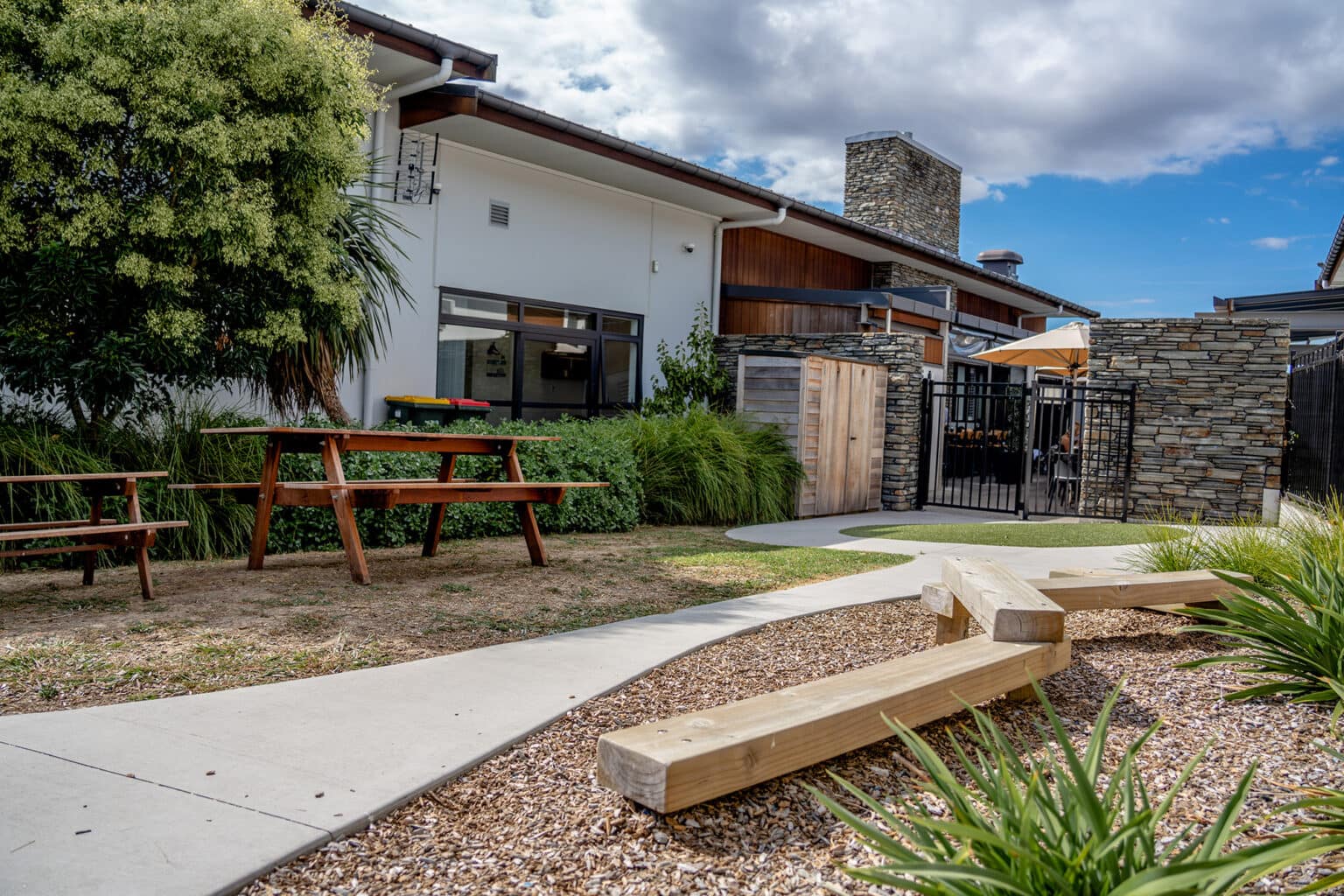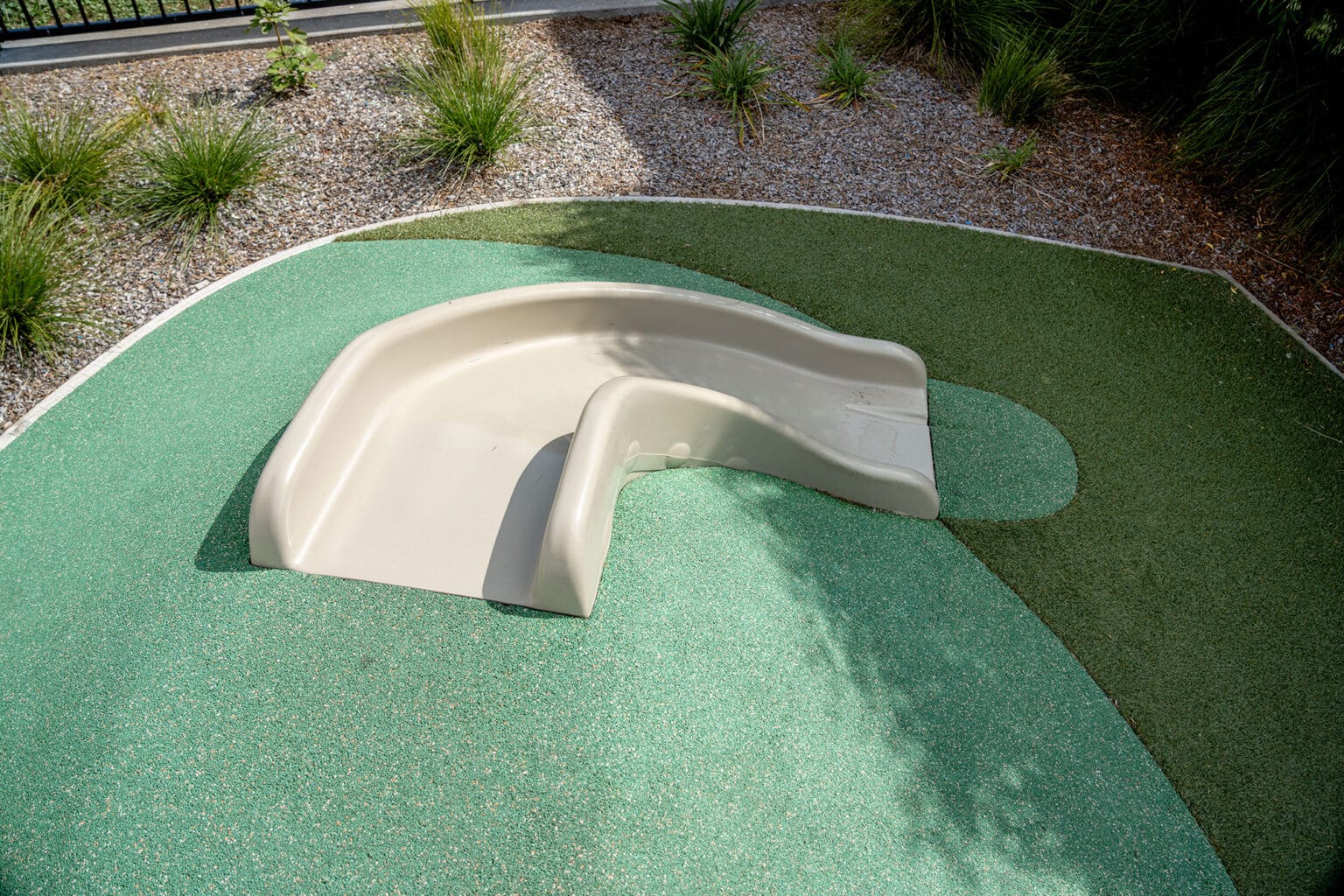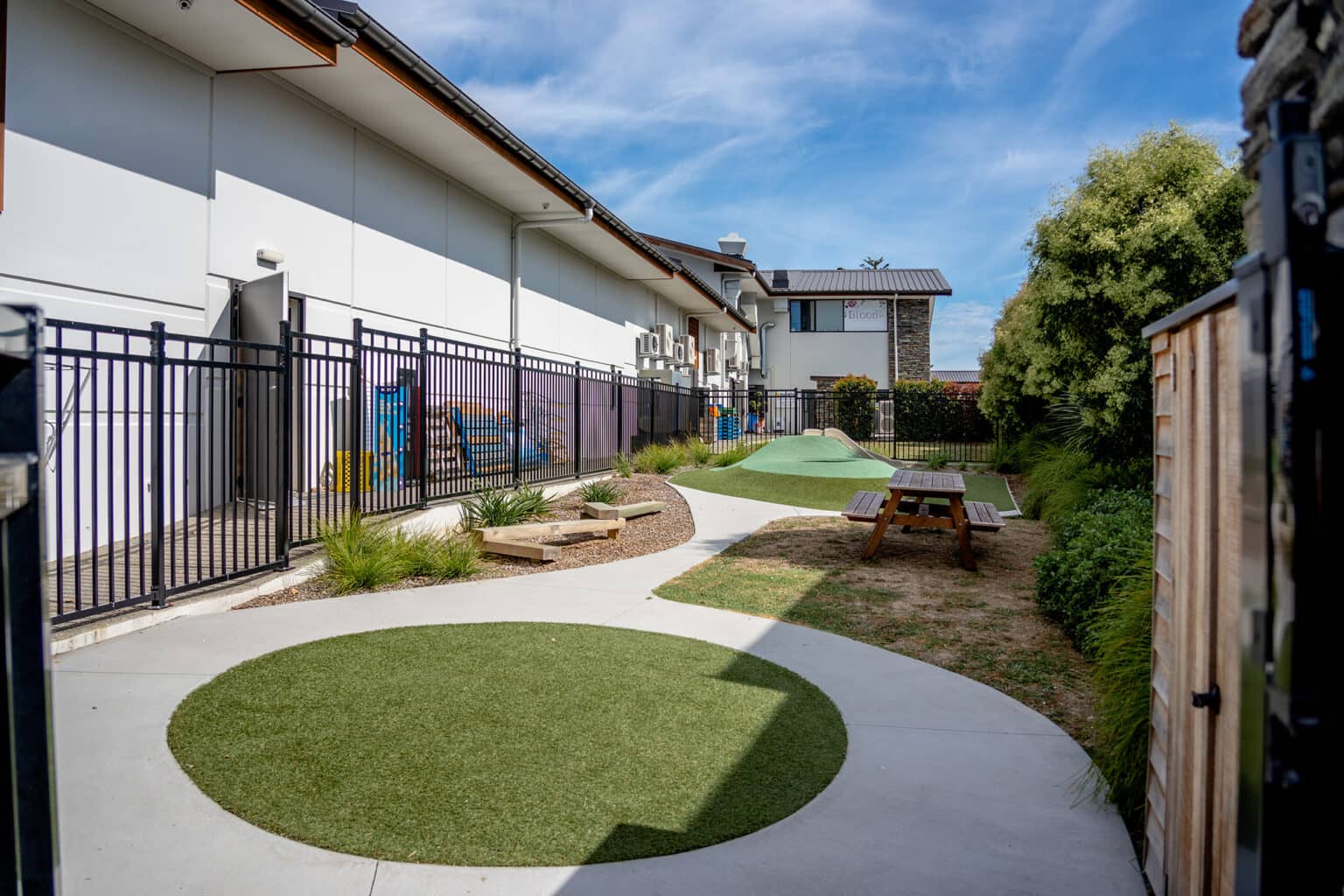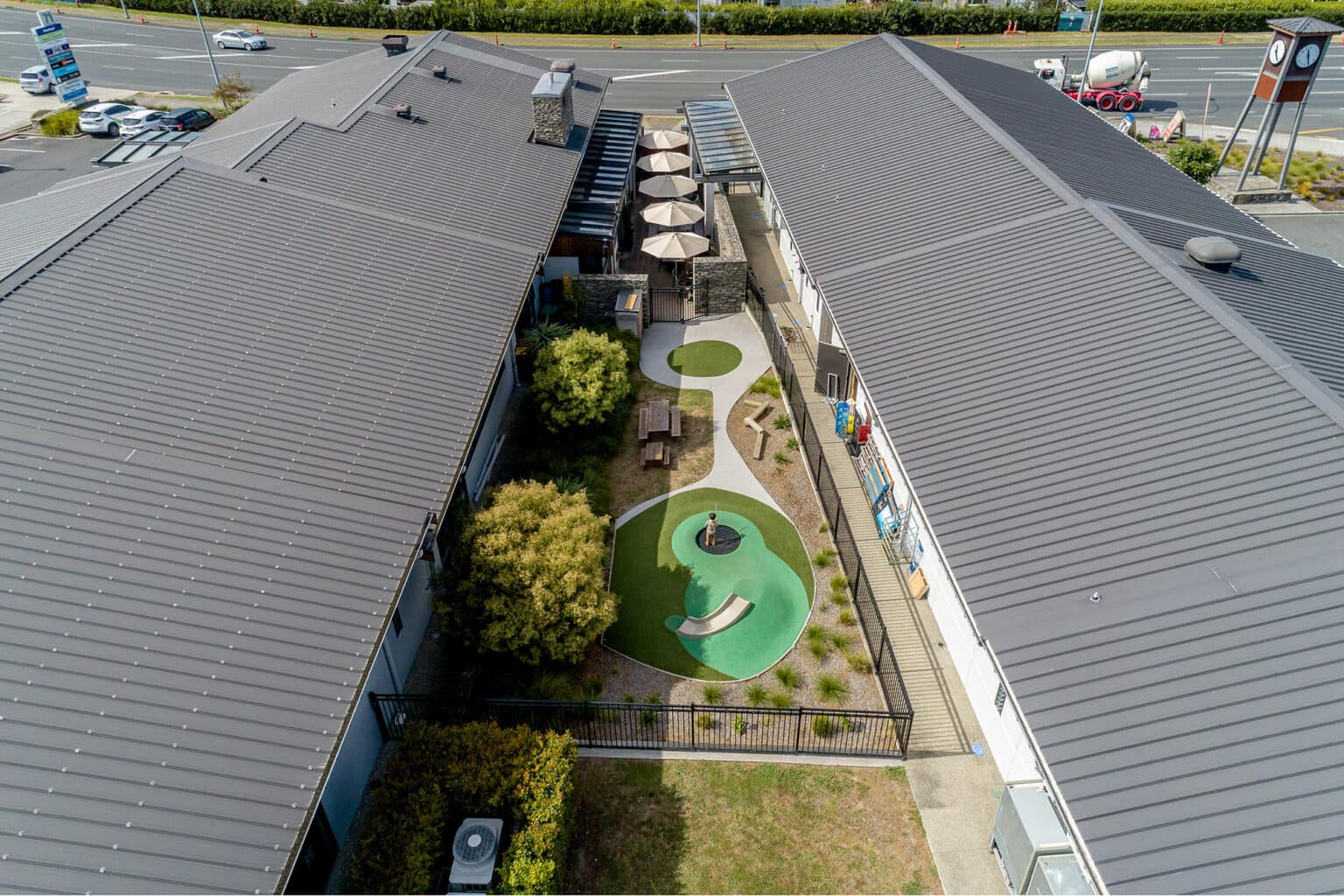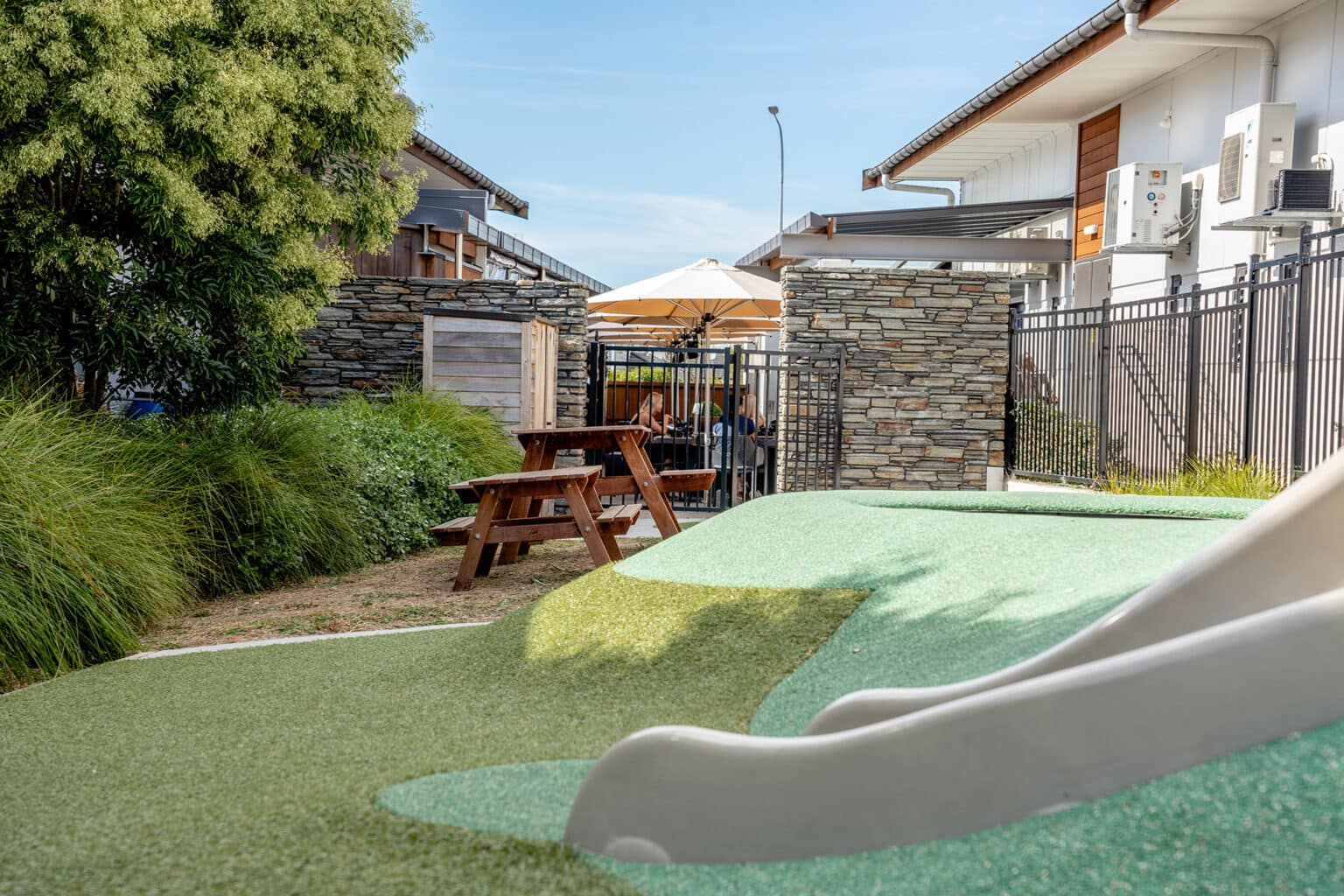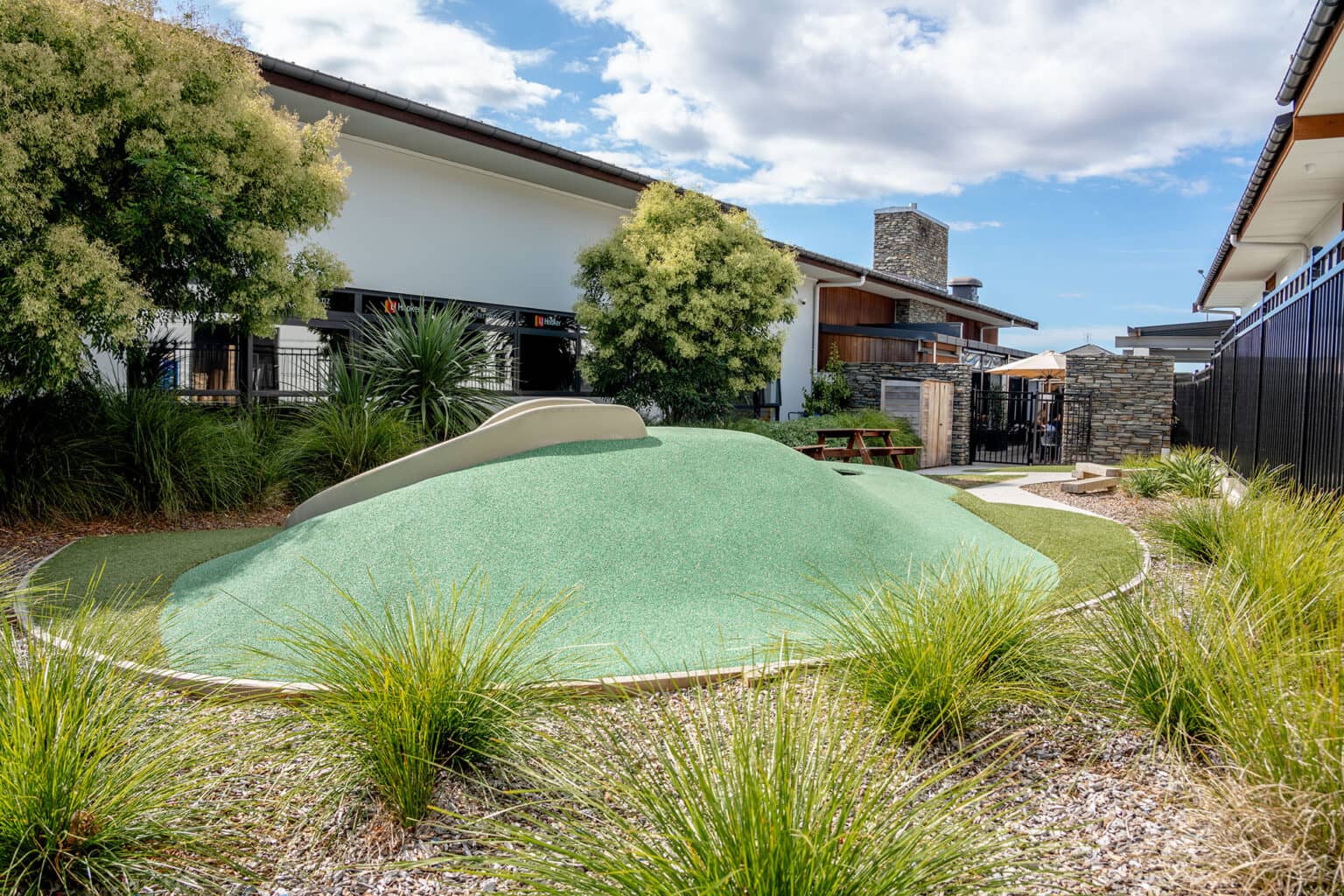 Urban Soul Café Karaka is a licensed café and bistro, located in the new suburb of Karaka, South Auckland.
The local hotspot has become a hub amongst the growing community. Their great food and service has flagged them as one of Auckland's best cafes.
With a growing number of young families in the community, owner Tracey saw an opportunity to add value for her customers by converting the back courtyard area into a play space that offered a safe zone for the youngest of visitors.
It was important to them to create a fun environment, where kids could play, and parents and caregivers had access to supervise while relaxing and enjoying their coffee.
The courtyard space needed good drainage, a play area that was hard-wearing, and would last the countless visitors and traffic.
Upon seeing the Creo playground at Equippers Church Preschool, Tracey approached the team at Equippers to ask about the company they used and got in touch with Creo.
After discussing the budget, expectations, and plans, the Creo team put together a design that was safe, realistic, and fit the brief outlined by Tracey and her team.
Tracey was sure Creo was the right fit for their project early on.
"The very first meeting was positive and professional. I was given the ability to discuss the initial design layout and have some input. We also needed to come in on the budget which was discussed." 
Keeping open dialogue throughout the project was key in creating a space that was functional and added value for the café's customers.
"The contractors on site were great to work with. They were considerate of the commercial nature of the environment."
The finished courtyard play area caters primarily for those aged 5 and under.
With soft mounds, a small track for little bikes, plenty of flat space, and several surfacing textures that add interest and provide additional play elements in the space.
The new playground has now become a very important aspect of Urban Soul Café.
It has created more business for Tracey and her café, bringing in more young families who are enjoying both the coffee and the play space.
"If we have forgotten to unlock the gate in the morning, very quickly a parent will be asking for a key [to the space] and the shed to the toys. This also has been a hit, having a toy shed where we can pack everything away in at night.  [The toy shed] Was a very last-minute decision but a very practical one that Creo helped us with."
When asked about her favourite part of the space, Tracey says she has observed more parents booking tables in the courtyard where they can let their children play while dining. 
"The concrete track is very popular with the bikes supplied. All the kids love the trampoline and slide."
If you'd like more information or to discuss a new project, get in touch today