5 minute read.
At Creo, we're conscious that the decisions we make in design and product selection can have long-lasting effects on the environment. With this in mind, we design our spaces for minimal impact; focusing on the areas of Design, Material Sourcing, and Maintenance.
Design
When we assess a space, we look at several different features. Firstly, we consider the surrounding environmental parameters – things like the vegetation and landform – and devise a way to provide a space with the least negative effect on these.
Secondly, where desired by the customer, we factor in sustainable practices that provide great teaching experiences; such as rainwater harvesting, food growing, natural shade provisions, composting, and worm farms. We also try to include as much planting as practical.
Where possible, we use local elements such as stone and timber. We choose New Zealand made products where available and are influenced by the origins and sustainability of timbers.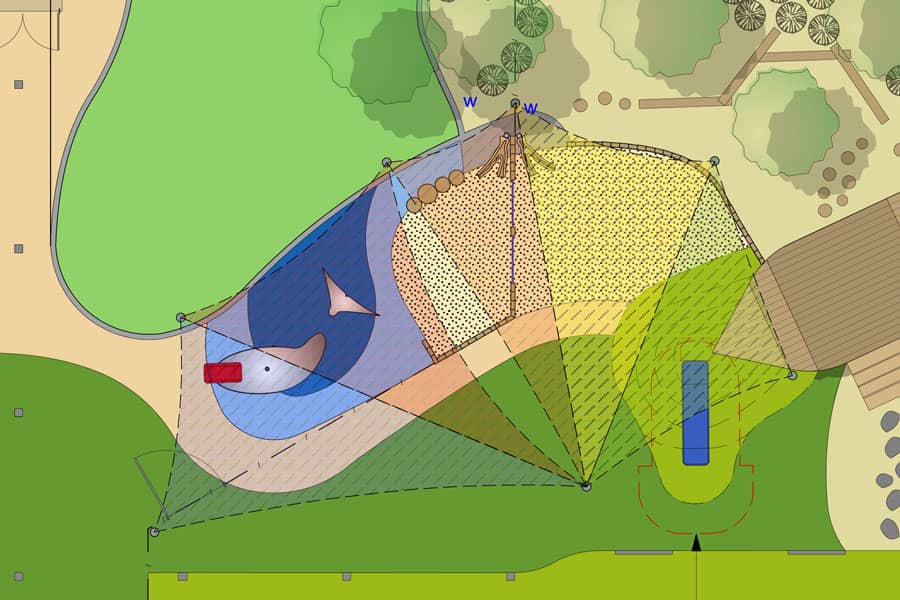 Material Sourcing
When selecting materials, we look for products that are fit for purpose to ensure they don't need replacing a few years later. We look to include permeable surfaces as much as possible and slope areas to drain into gardens where practical. As well as this, we are committed to environmentally friendly products and sustainable manufacturing processes.
All our surfacing products are made from renewable or recycled materials. We choose rubber playground surfacing that re-uses waste vehicle tyres using a clean and efficient recycling process. Our artificial turf is constructed using recycled plastic bottles and our foam shock pads are made from recycled plastic bags.
Our dedication to reducing, recycling and reusing ensures we minimise wastage as we maximize play value.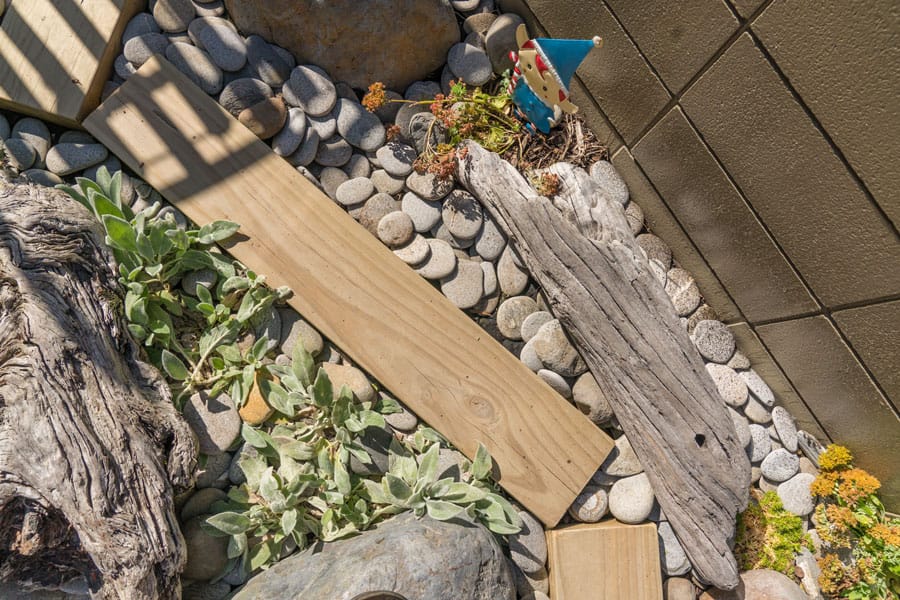 Maintenance
When selecting products, we also look at their longevity, as the longer the product lasts, the better it is for the environment. We also factor in what happens to an item at the end of its life; can it be reused, re-purposed or recovered?
We try to avoid staining, painting, and powder coating to eliminate the need for touch-ups and recoating as they chip and wear over time. We select appropriate grasses and plantings that won't need excessive watering and maintenance.
We take pride in the long-lasting strength of our playspaces. We scope each project and deliver well-matched, correctly fitted solutions to ensure our customers have a carefree future.
Sustainable design is embedded in the Creo ethos – our work is about creating smart, sustainable playspaces with the smallest footprint possible.