When planning the ideal playground, the comprehensive services of a full service design and build playground company stand out.
Their expertise spans the initial brainstorming phase to the final installation, ensuring every playground blends fun, safety, and functionality. Here, at Creo, our full service design and build knowledge guide you from concept to delivery, managing the whole process of your playground.
In this article, we will cover what these types of companies do and explain why they are a cost-effective choice when planning a playground.
The Consultation Process: Laying the Foundation
The consultation is the first step with a full-service design and build playground company. This is where your vision starts to take shape.
The main difference between full service and other styles of playground builders is their expertise in the specifics of a play area and how the principles of play can be covered.
Assessment
 Understand the importance of assessing the specific needs of different entities, be it schools, municipalities, or private organisations.
A comprehensive company will know how to cater for your space. All you need is to bring an idea, a wish list, and a budget.
Custom Design
Full-service playground design and build companies use modern technology to provide 3D renderings and virtual walkthroughs, turning your dream into a visual reality.
Through that, it is easy to understand the story you want to tell through the playground and the features it will have on it. Adding to storytelling is custom-built playground equipment specially designed for a specific area.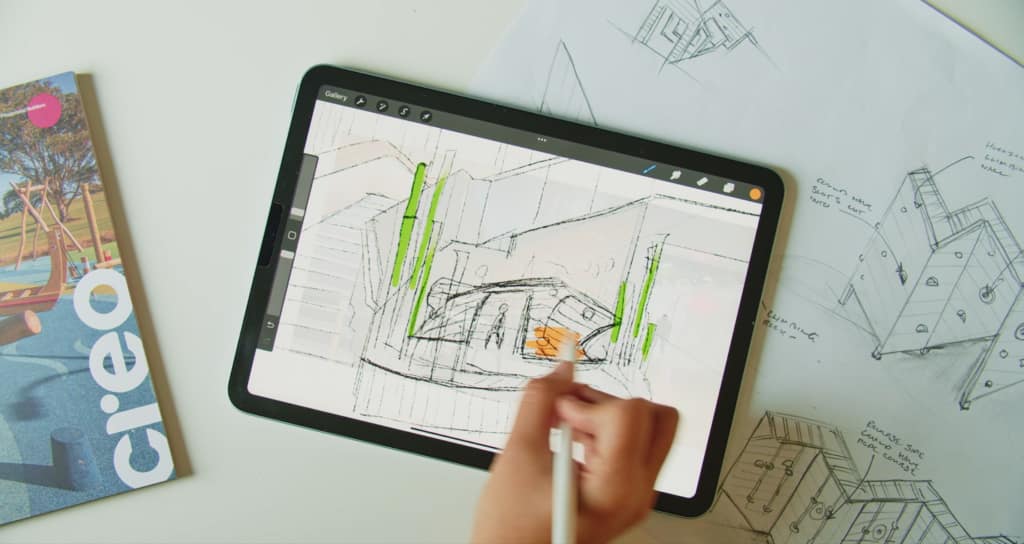 Elevating the Experience: Beyond the Basics
Many companies offer additional services to enhance the overall playground experience. Some companies may focus on landscape design, others will heavily rely on playground equipment. But each part of your play space is important and should be considered.
Landscaping
Often overlooked, landscape design is fundamental when planning your play space. A full service playground design and build company adds this into the design.
A thoughtful landscape design can add play value and sensory play for its users. Flowers and native plants can be great for learning and relaxation.
Inclusivity and Accessibility
Play should be available for all. An inclusive playground integrates the possibility for children of all abilities to play and socialise in its design. Play equipment that caters not only for one but for all users.

Read more: Inclusive Playgrounds


Bespoke Designs
Many playground companies need to outsource their production, unable to work on bespoke items that can stand out. A full service playground design and build company can design items, such as towers with unique features and add more play value to the equipment and your whole space design. 
Understanding the principle of play, bespoke designs can make a difference in destination playgrounds.
Planning Your Playground: Key Considerations
Every playground project has its unique challenges. Let's understand the factors that influence its success.
Budgeting
Understanding your budget is of great importance. A comprehensive understanding of where the money goes and when will ensure that your budget is maximised.
Read our series on budget:
Site Prep.
Space Utilisation
Smart use of the space can add play value and support the design aesthetic.
Age-Specific Designs
The area where the playground is installed affects your project's features. For early childhood centres, the focus will be on learning and challenging toddlers to develop essential skills.
 As children grow older, risk assessments and learning features must be added. Parents and grandparents should also be considered in the design for seating, collaborative play and exercise equipment.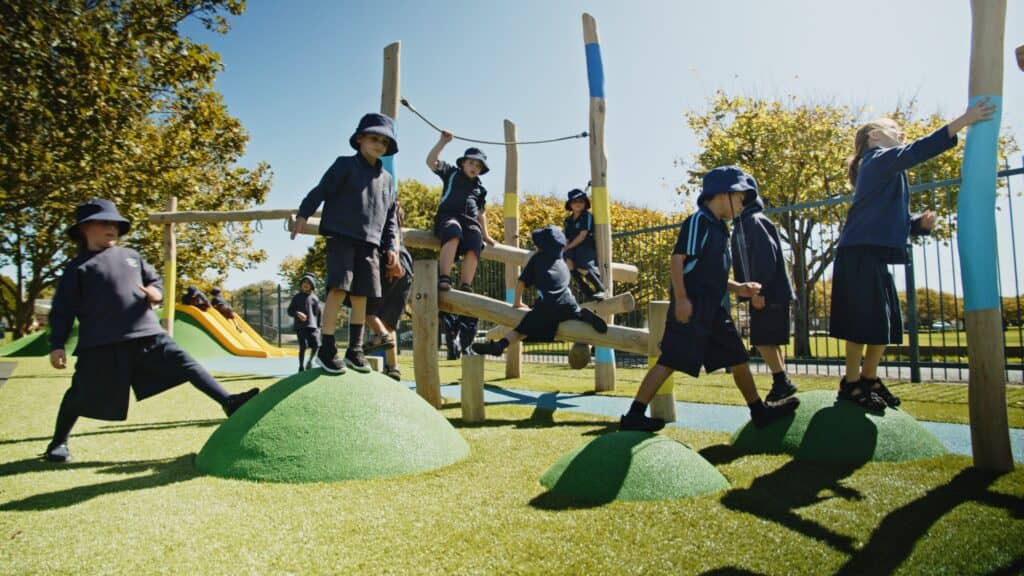 Staying Updated: Embracing Playground Trends
The world of playgrounds is ever-evolving. Let's explore the latest trends that are making waves.
Nature Play
The trend of integrating natural elements into playground designs is more than just a fad; it promotes holistic development and children's engagement. As well as adding play value and unique design to your space.
Interactive Elements
The modern playground is a blend of physical, mental, and digital play, with interactive elements ensuring children are engaged and challenged in diverse ways.
Safety First: Building with Care
Safety and understanding compliance can become handy when dealing with a company that works with you from concept to installation. Reducing the costs or surprises that can arise in the project's future.
Compliance with Standards
A specialised playground company understands the standards and compliance requirements from equipment, site and design. With these in mind, there are reduced risks of having surprises with your budget having to be stretched.
Material Selection
Depending on the area where the playground will be built, some materials perform better than others. For example, if the space is in a region with heavy downpours, rubber surfacing can be better than bark or grass, ensuring drainage is installed.
Installation: Bringing the Vision to Life
The installation phase is where your playground starts to materialise. Let's break down the steps involved.
Site Preparation
 Understand the intricacies of preparing the site, from clearing to ensuring proper drainage. A full service playground design will consider where your playground is located. 
If it is a public area, there is the likelihood that underground cables or pipes will be something to remove or be replaced. Removing existing natural obstacles is also part of the site preparation to make the work as smooth as possible.
Equipment Installation
Experts in equipment installation and manufacturing, a full service playground company understands how to install the equipment to reduce costs and make the equipment last longer.
Surfacing Choices
This part is already considered in the design process. However, there are three different main choices for surfacing. 
Wet pour rubber is a non-toxic material that lasts for over 20 years, depending on the place of installation. 
Woodchip is a cheaper option initially, but it can cost more in the long run as it needs to be replaced occasionally. 
Grass, the old good natural grass, is excellent for some areas of playgrounds, but be aware that in spaces of high traffic, it can be easily damaged.
Final thoughts on Full Service Playground Design and Build
Choosing a full-service playground design and build company is more than just a decision; it is an investment in quality, safety, and innovation.
Such companies bring a wealth of knowledge, ensuring that every playground they craft meets and exceeds expectations.
From the initial consultation to the final touches, their comprehensive approach ensures that every detail is meticulously planned and executed.
Whether integrating the latest trends or ensuring inclusivity, their expertise shines through in every project.
As playgrounds evolve, partnering with a full-service company guarantees a space that will delight, educate, and inspire for years.
If you'd like to talk to someone about a future project or would like a concept designed for your space, give us a call at 0800 000 334, or book a 15-minute ideas session with one of our consultants.