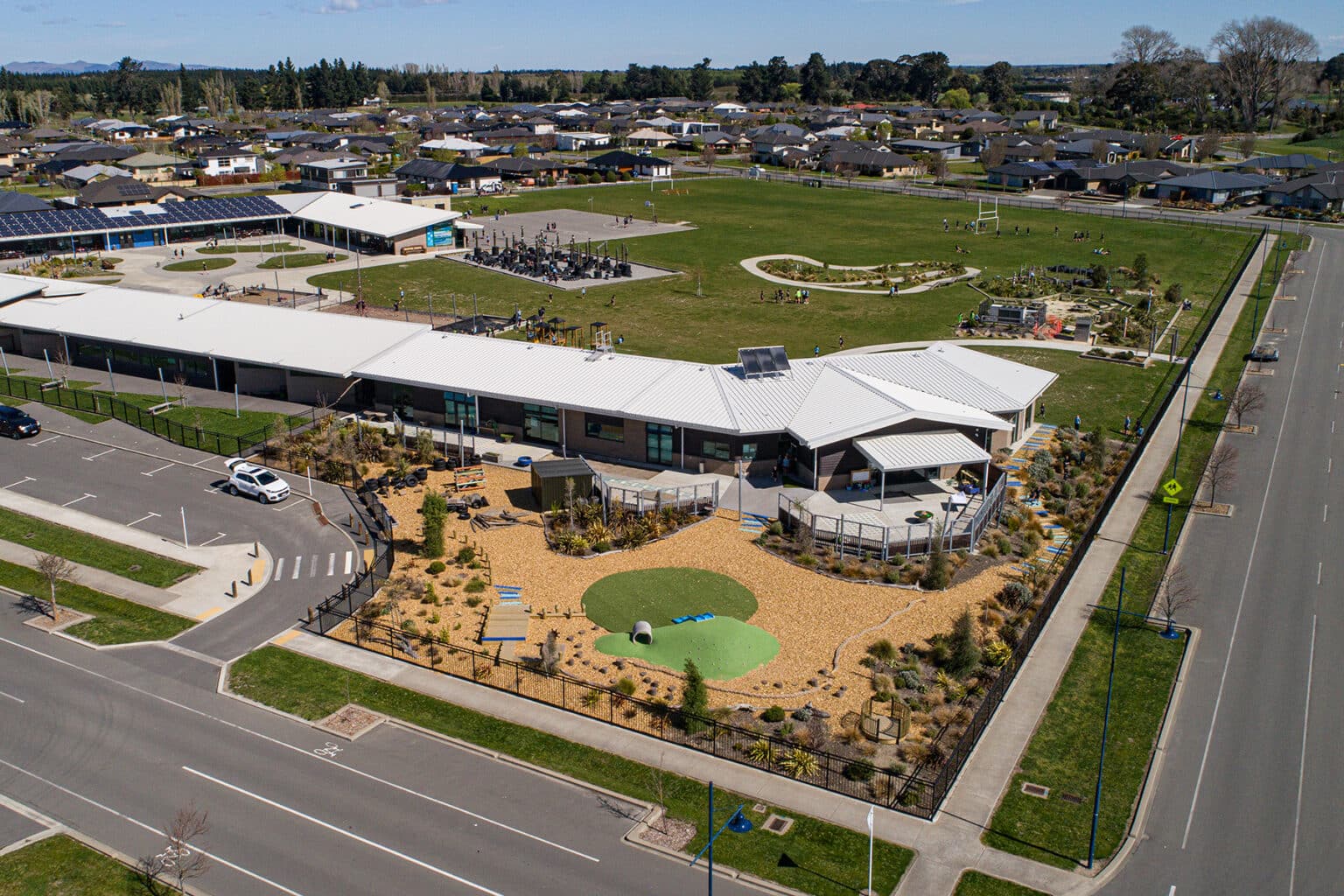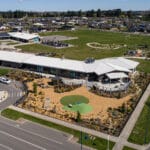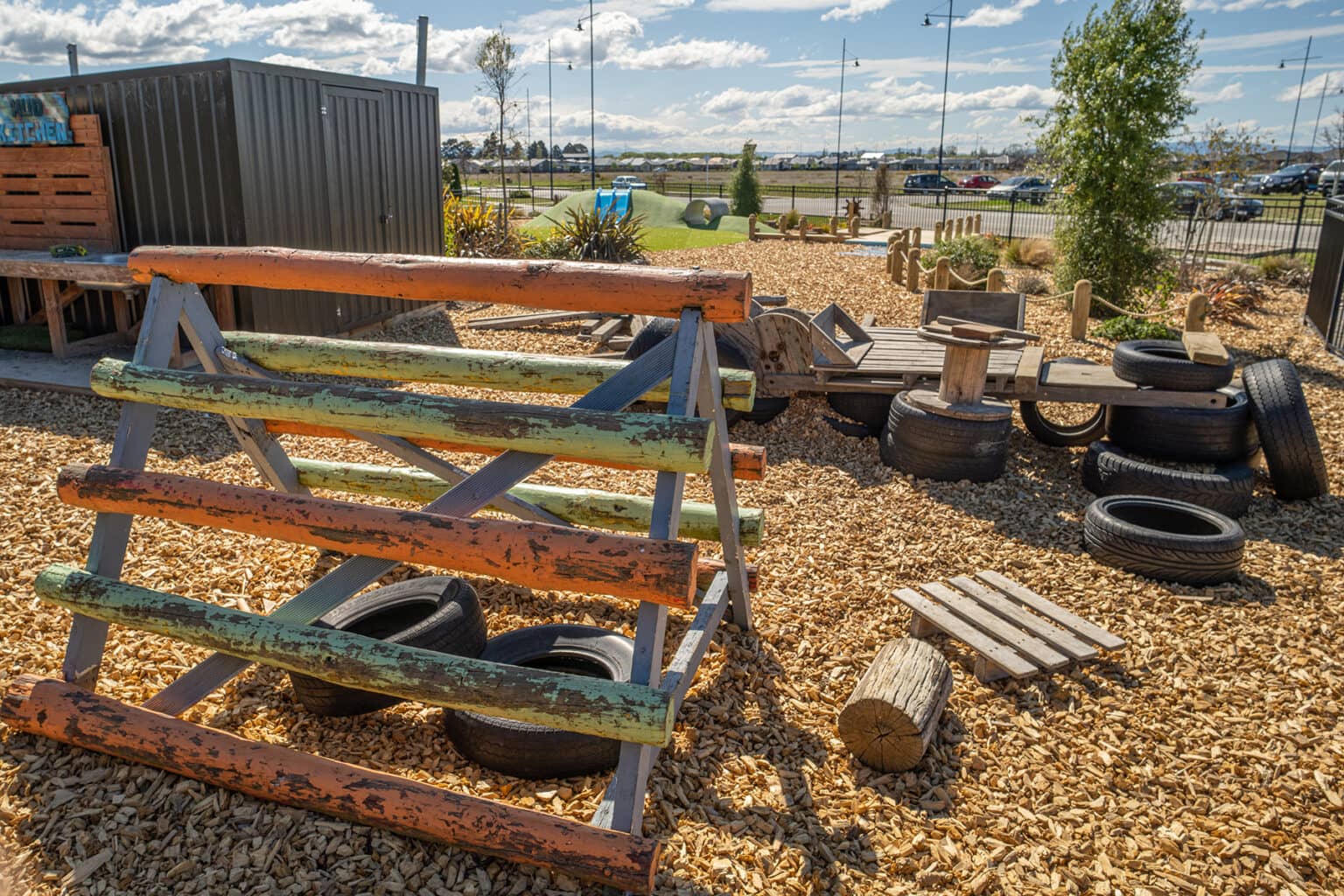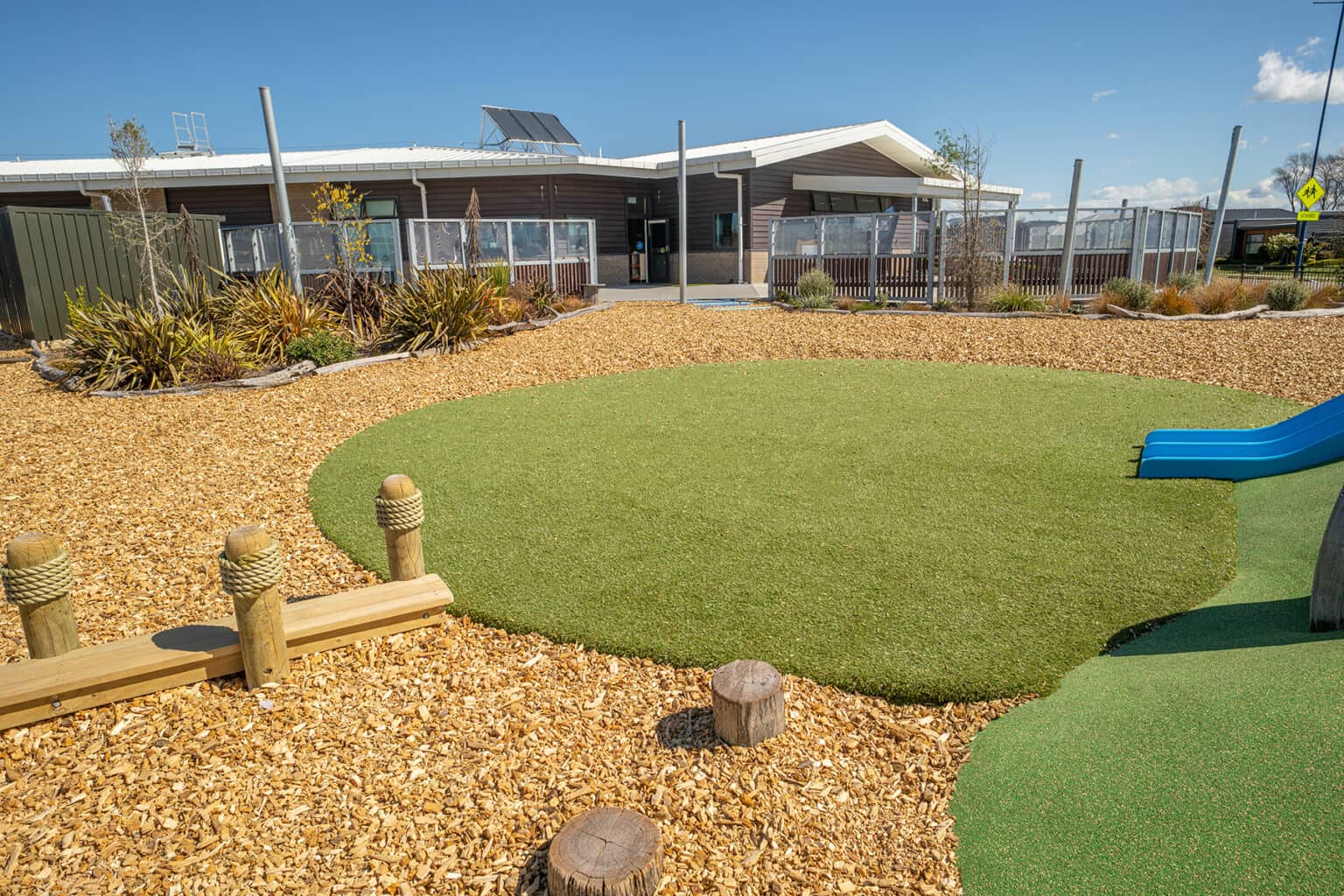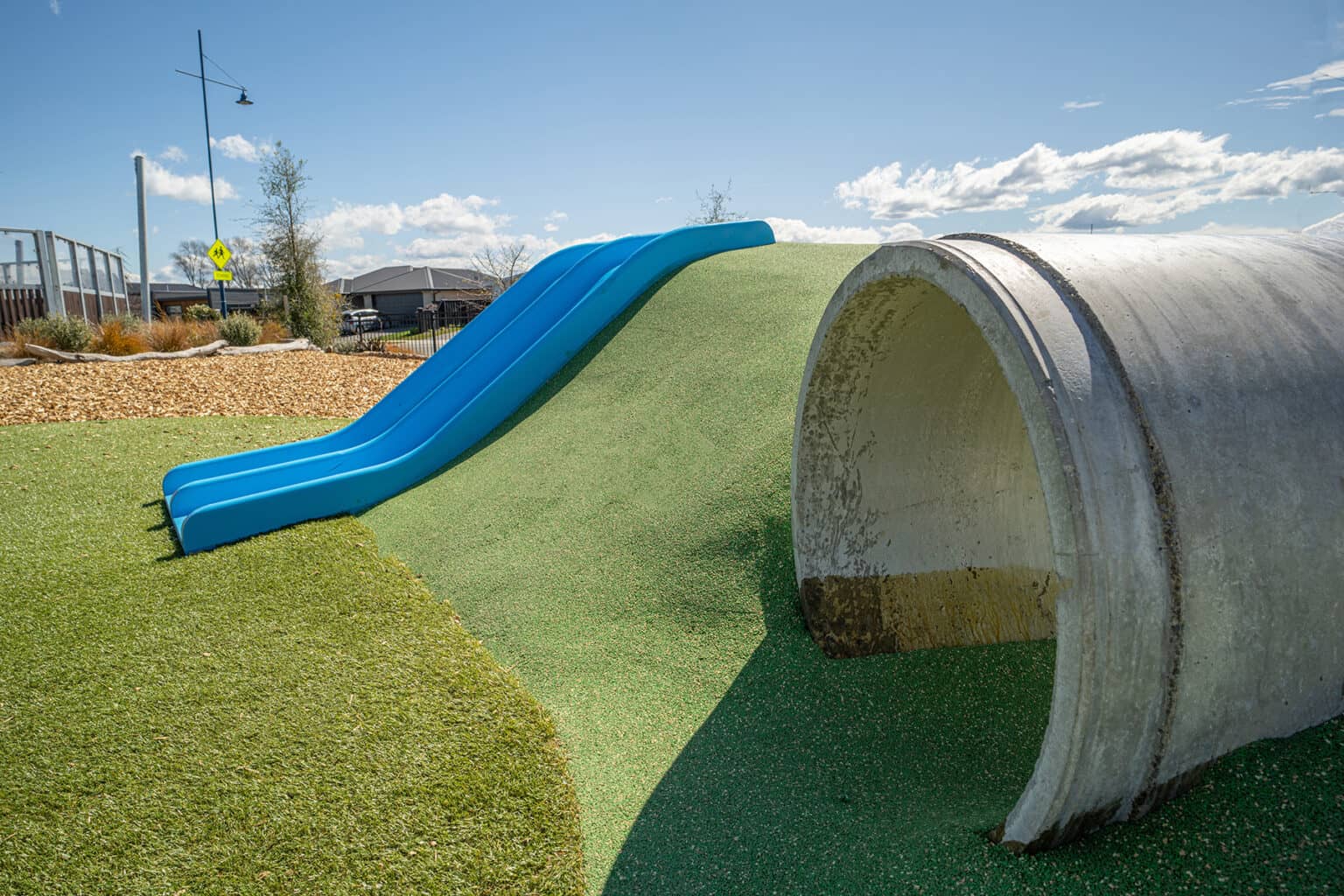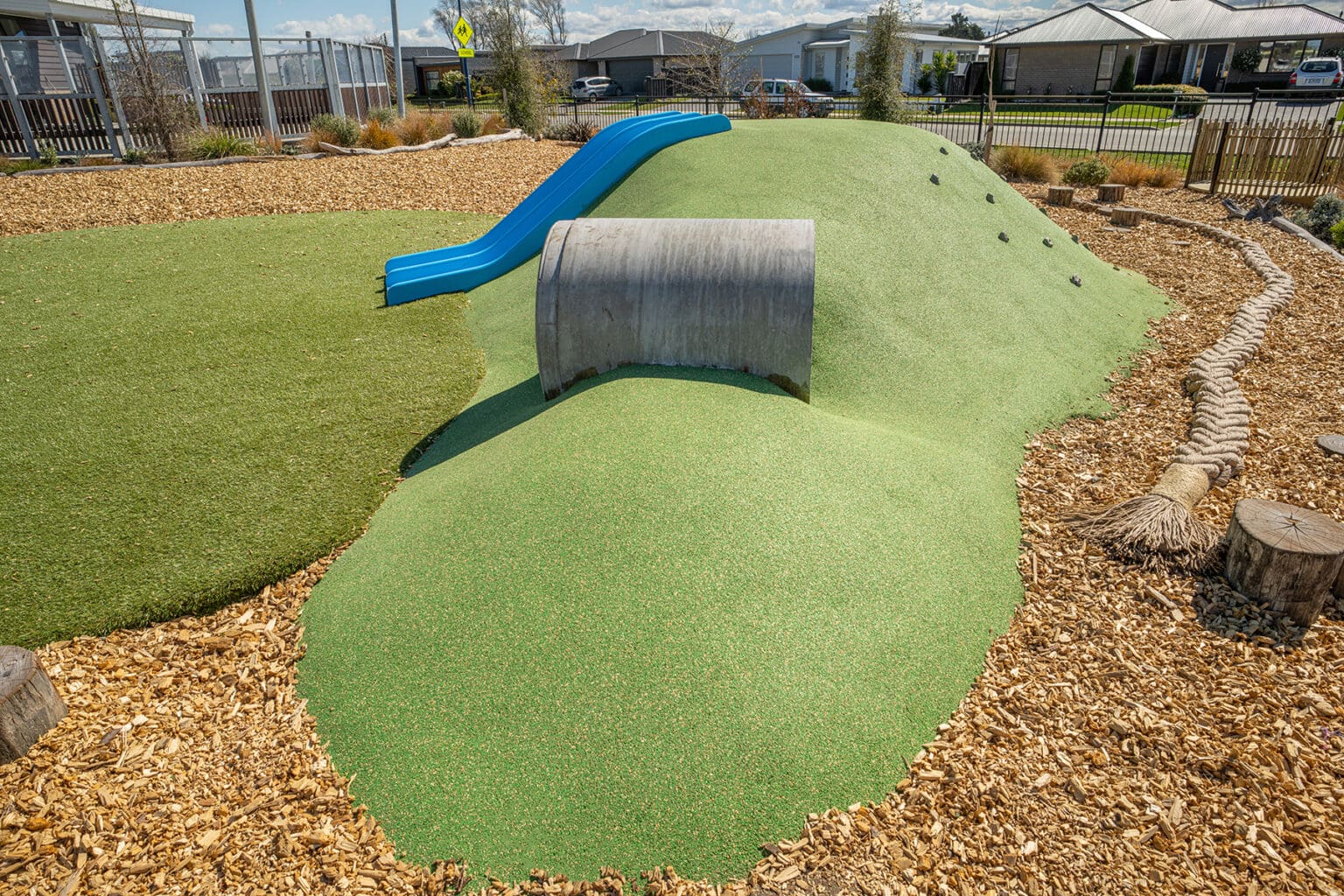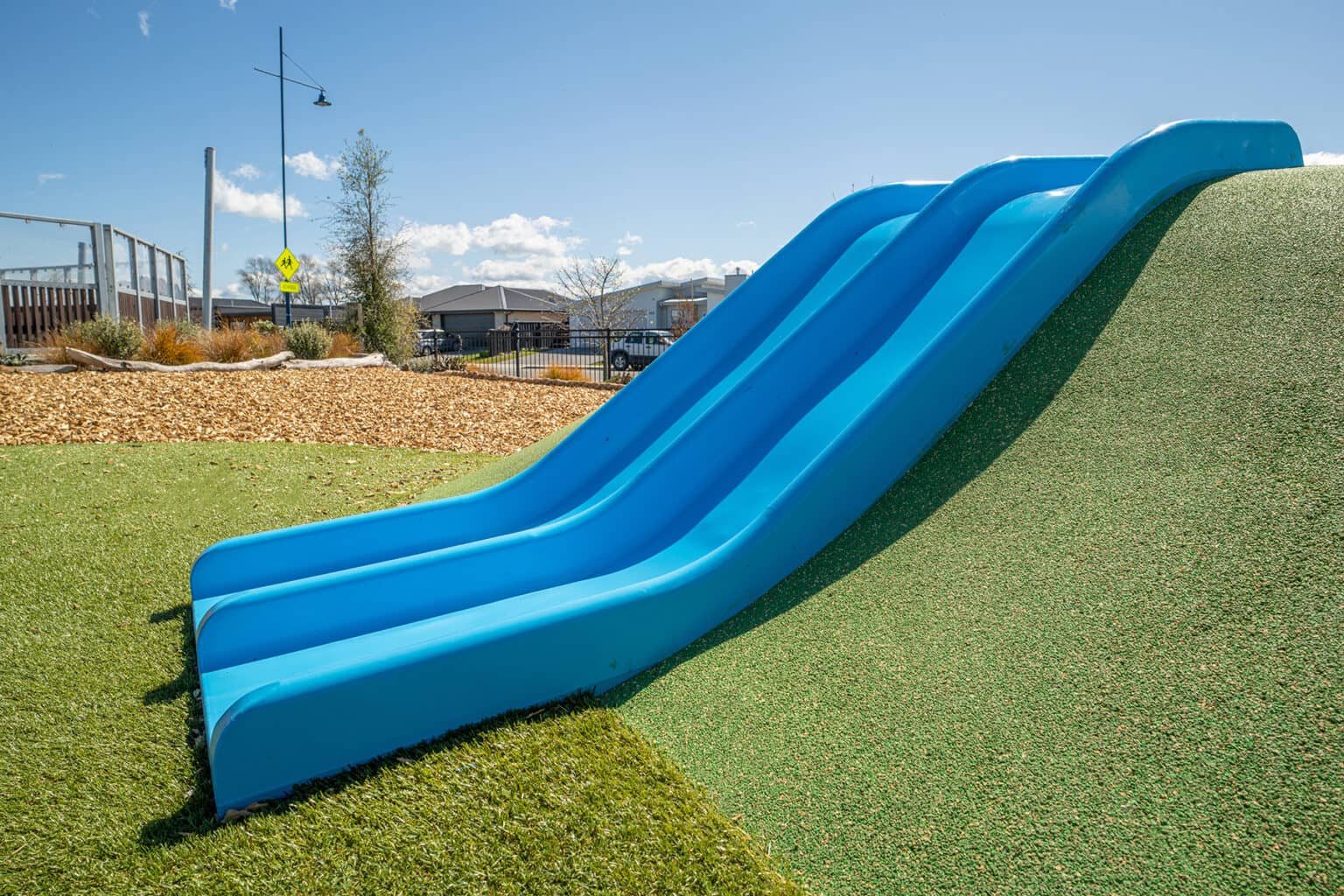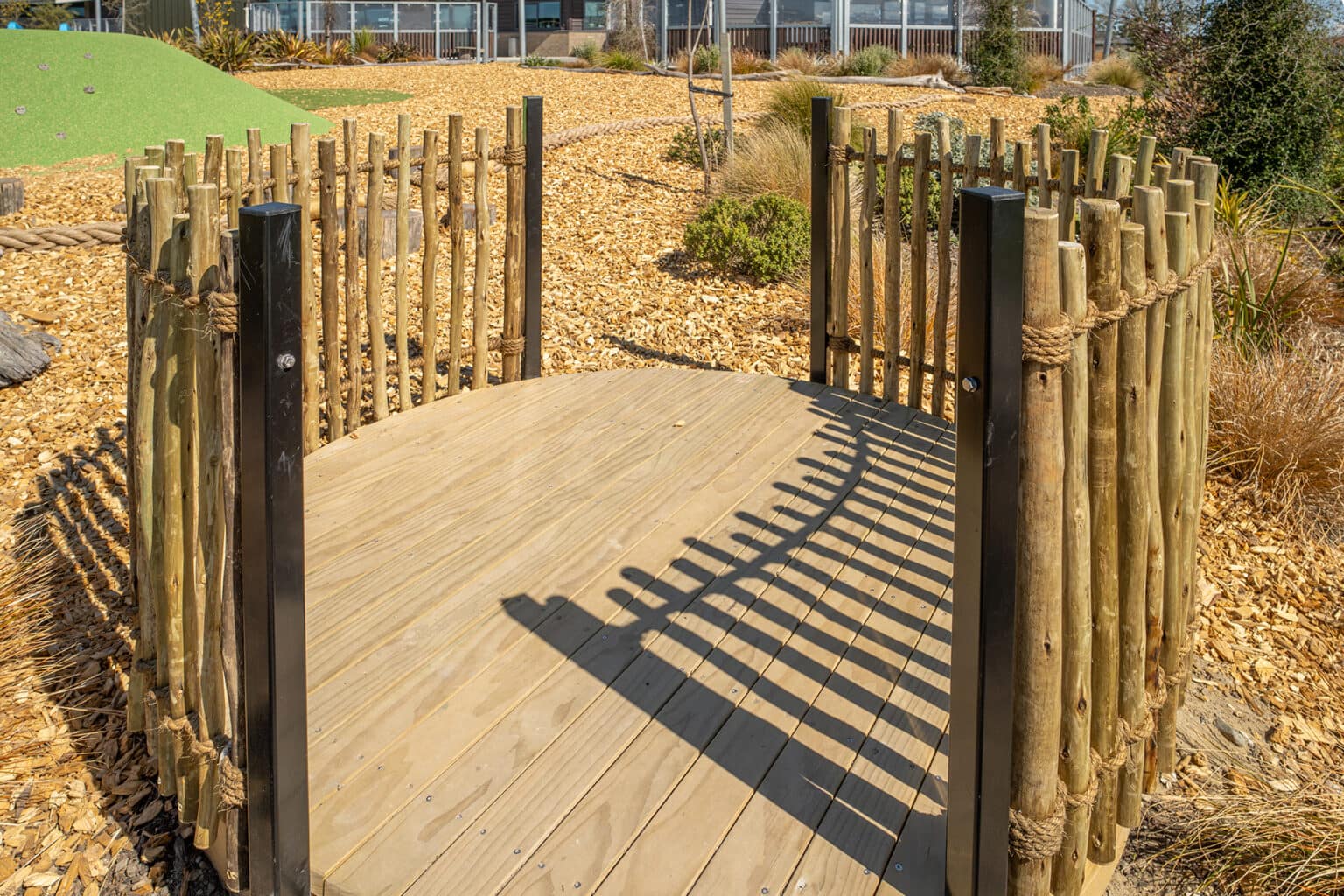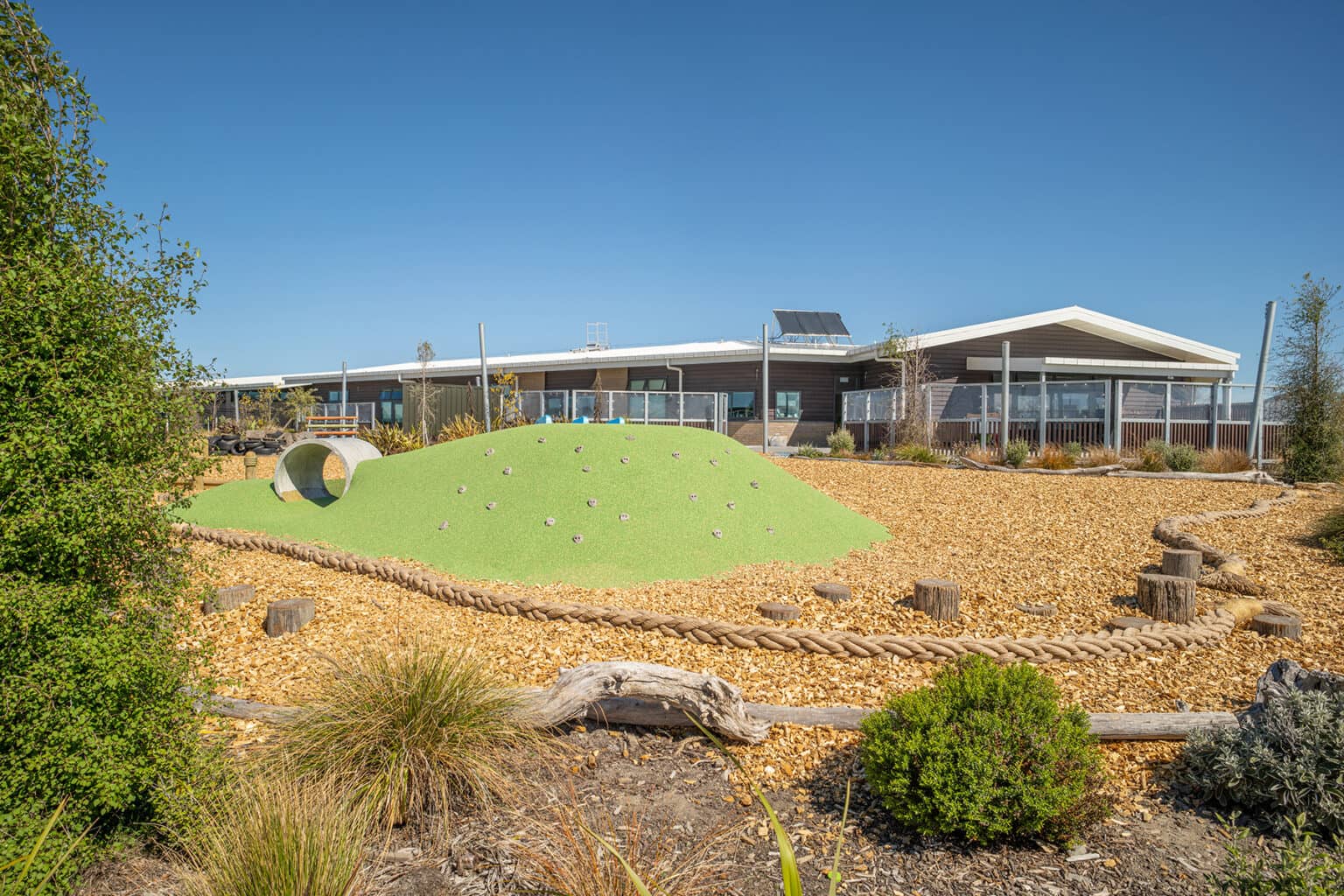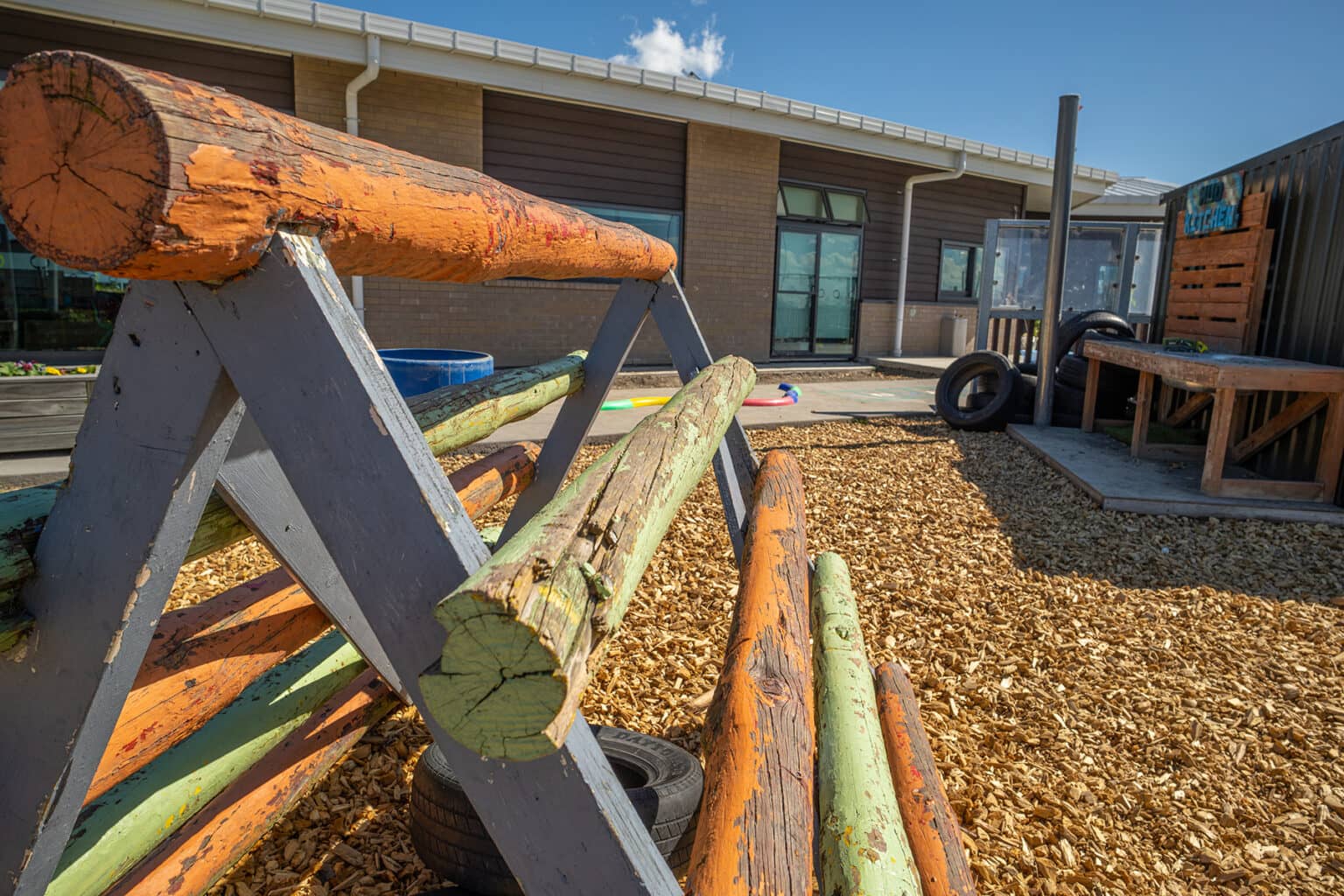 Pegasus Bay School's brief consisted of keeping the existing natural look of the space as well as incorporating a coastal theme.
Creo maintained the natural look of the space by keeping the surrounding trees and tussocks but used them as a feature to improve flow and adapt the overall layout of the space with pockets of play.
The original space included a large loose parts play area, something the school wanted to keep.
Creo was able to retain this, developing the 'flexible play' motif while also adding a specific central area for more open, robust play.
This central area has since been used by the school to put out moveable equipment which can be changed from time to time to keep the play interesting for students.
As the school wanted to incorporate a coastal theme, it was important for Creo to develop this idea into the design. To do this, Creo added beach inspired accessways, a boardwalk, a custom jetty, a ship's rope balance play item, and a central island mound.
The beach inspired accessways were created using large timber sleepers set into the ground. The sleepers were arranged in a way to produce gaps, creating fun, playful pathways.
This idea introduces a 'don't step on the crack' type play element to the space.
The surrounding plantings were arranged to protect the area from the prevailing Easterly wind whilst also enabling views of parts of the playspace within from beyond the school fence. This approach maintains the school's attractive frontage and invites visitors to the school to explore the space for themselves.
If you'd like more information or to discuss a new project, get in touch today